This past decade has been a catalyst for change. In the wake of monumental societal movements such as the "Me Too" movement, we have seen a rise in feminism and the demise of the likes of Harvey Weinstein and Donald Trump, who are just two names on the long list of creepy abusers within our society.
On the contrary to public opinion, this movement isn't just aimed at giving a voice to women, just because most of the victims have been so. It is supposed to give a voice to all of the victims in the entertainment industry who have been subjected to sexual misconduct.
And, recently, a male model has spoken out on social media about the abuse that he had to endure at the hands of American pop singer, Katy Perry, while filming for one of her music videos. And this is not the first time that these kinds of allegations have been made about her…
Keep reading to find out why we are now, and forever, canceling Katy Perry.
Katy Perry is known worldwide for her music.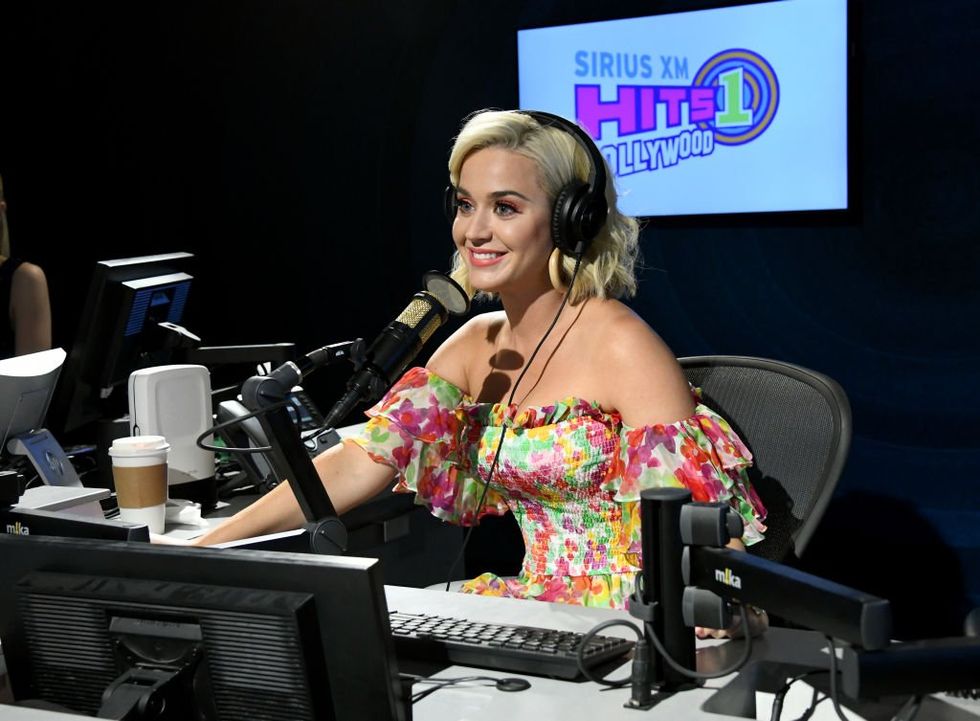 via: Getty Images
Releasing number one hits such as "I Kissed A Girl" and "Firework," the American pop sensation has always been at the top of her game when it came to dominating the music industry.
Even though she has now taken a break from her music, she still continues to succeed in entertainment.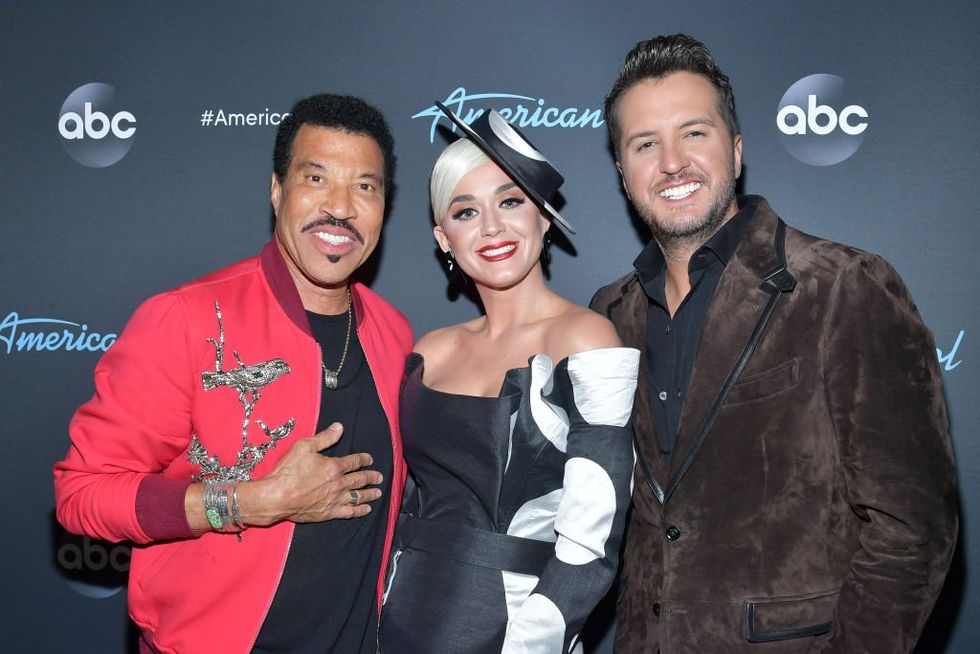 via: Getty Images
Recently, Perry appeared as a judge on
American Idol
, where she sat alongside an all-star panel and, together, they shattered the dreams of millions of people around the country. They also handed some contestants tickets to Hollywood to pursue their careers in music... but it was mainly the shattering that we were all tuning in for.
However, at the time, she was slammed for behaving inappropriately on the show.
This was the first sign that Perry was more than just a little bit creepy.
While on the show, she met a contestant named Benjamin Glaze.
The nineteen-year-old had admitted in front of the judges that he has never kissed a girl before because he wanted his first kiss to be with someone that he was in a relationship with.
And, instead of respecting his wishes, Perry decided to do this...
Immediately after finding out that Glaze hadn't kissed anyone yet, she stood up and shouted: "Come here!"
The contestant, who was visibly flustered, said: "No, wait, hold on!"
But Perry persisted, urging him to come over to the desk. Fellow judge,  Luke Bryan, laughed, looking towards the producers, while Lionel Richie stood up next to Perry.
Despite already saying "no," he unsurely walked towards her.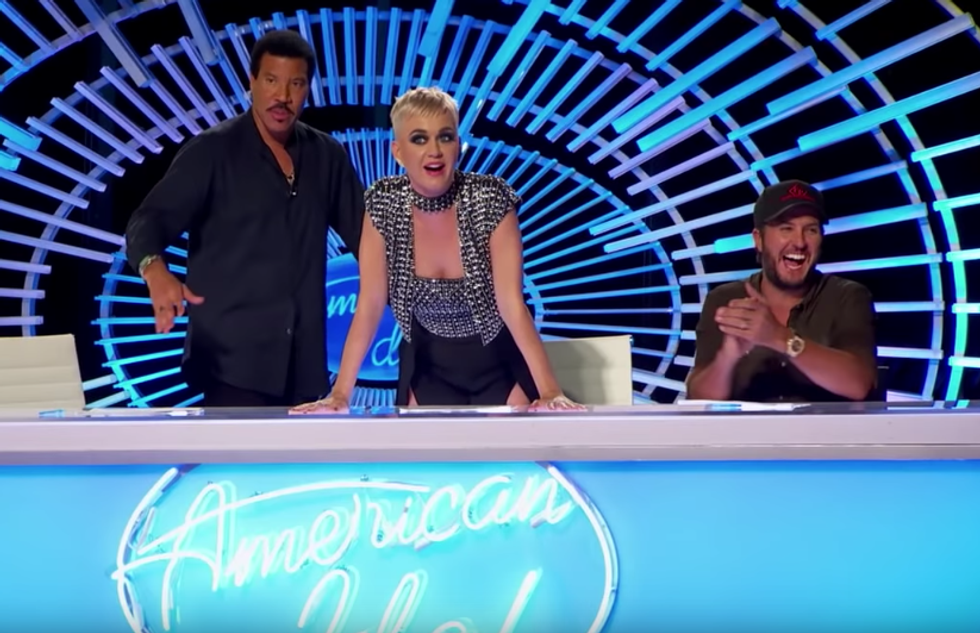 via: YouTube
At this point, she was still shouting: "Come here, right now!" It would have been better if one of the producers said something, especially after seeing the teen's face. But it was only supposed to be "harmless fun."
Harmless fun, right?
Then reverse the roles. If a female contestant had walked in and said that she'd never kissed anyone and a male judge had told her to "come" to him, would it still be considered "harmless fun?" You tell me.
She then turned her face, as though she wanted a kiss on the cheek.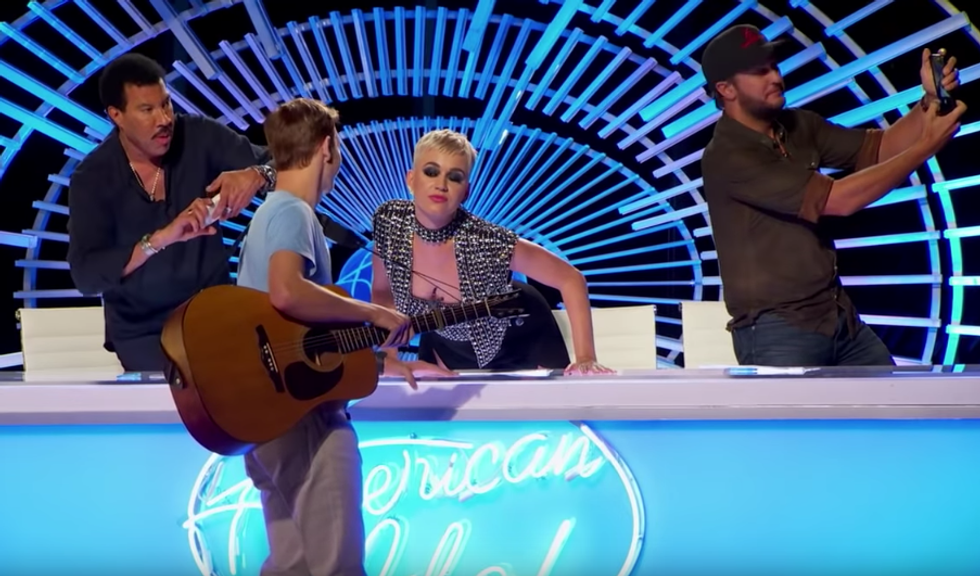 via: Youtube
He reluctantly moved in to give her one, and just at the last second, she did that classic, sleazy move, turning her face back so he ended up landing a smooch directly on her lips.
Everyone looked shocked, besides Perry, who looked weirdly smug.
The contestant immediately recoiled and fell onto the floor with his guitar, while the singer cheered and high-fived the other two judges.
Even though Benjamin had a smile on his face as he backed away to his spot, you can feel the awkwardness in the room...
He even shouted back at her: "Katy, you didn't!" But all that she replied back with is a lousy shrug of the shoulders and an insincere apology.
It was from this moment that she should have been removed from the show, but no, the producers wanted her to stay because she brought "sass."
... And sexual harassment, evidently. Keep scrolling to see the full-length video of this awkward audition.
Following the airing of this episode, the singer was hit with tonnes of backlash.
According to reports, the contestant comes from a pretty conservative family and felt a little "uncomfortable" during the audition.
And it only seems to be getting worse for her.
Recently, a new allegation has been thrown at Katy Perry and, this time, it comes from someone who has worked closely with the star.
Introducing... Josh Kloss.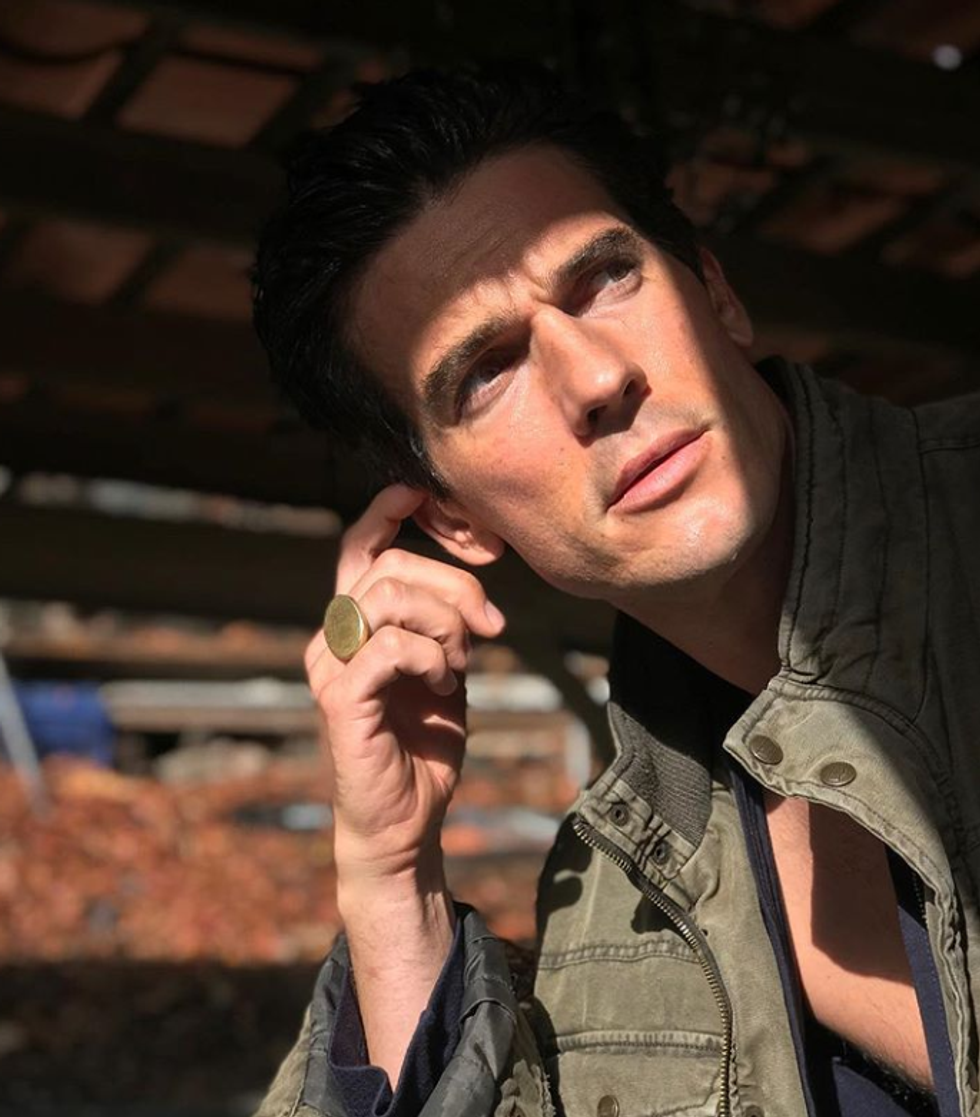 via: Instagram
An American model who has been on the scene for the past nine years.
He's best known for starring Katy Perry's music video for the number one hit, "Teenage Dream."
The video, which included some pretty raunchy scenes, has racked up a pretty impressive 233 million views over the past nine years and, with the ninth anniversary of the song approaching, Kloss has spilled some backstage secrets about what Katy Perry is really like.
The male model recalled one particular memory with the singer that left him feeling extremely "pathetic."
He wanted to seem impressive to the pop star because she was his "crush."
But after she had made some crude comments about kissing him, calling the act "gross," he quickly realized that this "teenage dream" was going to be shortlived. But he continued working with her because he needed the money to provide for his daughter, who was only a toddler at the time.
This was how it started...
And this was the killer.
He then when on to mention that he went to a birthday party and brought one of his friends along because they really wanted to meet Katy and, as he was about to introduce them, she proceeded to pull his "Addidas sweats and underwear" down "as far as she could to show a couple of her guy friends and the crowd around us, [his] penis."
The final part of his detailed caption also sheds light on sexual misconduct against males.
Since the revolutionary movement has progressed, we're becoming more aware of sexual misconduct against women, especially in the entertainment industry. However, this now raises the question about male abuse, because, if this is true, then we cannot let the abuser go unpunished, unless we want a big ol' hypocrisy stamp attached to #MeToo.
It is important that we bring about justice for all kinds of abuse.
Regardless of whether they're male or female, it seems as if there is a reoccurring factor when it comes to abusers, and they're always in some sort of power. He writes: "I just say this now because our culture is set on proving men of power are perverse. But females with power are just as disgusting."
It seems as if Perry's management didn't want this story to come out...
This post has left the whole of the internet divided.
Some people believe that Kloss is just doing this for the attention, while others are choosing to believe the male model, saying that Perry's track record has proved her to be quite creepy towards the opposite gender.
The hypocrisy is real...
im so pissed that more people aren't talking about katy perrys sexual assault accusations. it really proves that pe… https://t.co/Qy4t1GyyNh

— maddie (@maddie)1565645534.0
We're outraged and we're going to make sure that the whole world knows that Katy Perry is canceled if the story is true.
This is not okay.
A guy in the teenage dream music video with Katy Perry is claiming sexual assault & people are laughing at it and s… https://t.co/7kzFZyhb6R

— Alyssa (@Alyssa)1565647195.0
What is with these people who like to make jokes about possible sexual assaults? Perry, who constantly talks about empowering women, has degraded one of her co-stars to the lowest of levels, giving feminism and social movements in favor of women a bad name. This is not a laughing matter.
All in all, Kloss was extremely brave to open up about his story despite the backlash that he is facing from Katy Perry fans.
I choose to believe the victim.

via: Instagram
The details about the case seem to be very particular and it seems as if it has been bothering him for a while. He even answered questions that people left on his posts such as "why now?" so that people can have a better understanding of the decisions that he has made. Perry has yet to comment on the issue.
Sexual assault is a serious matter and should not be judged based on gender.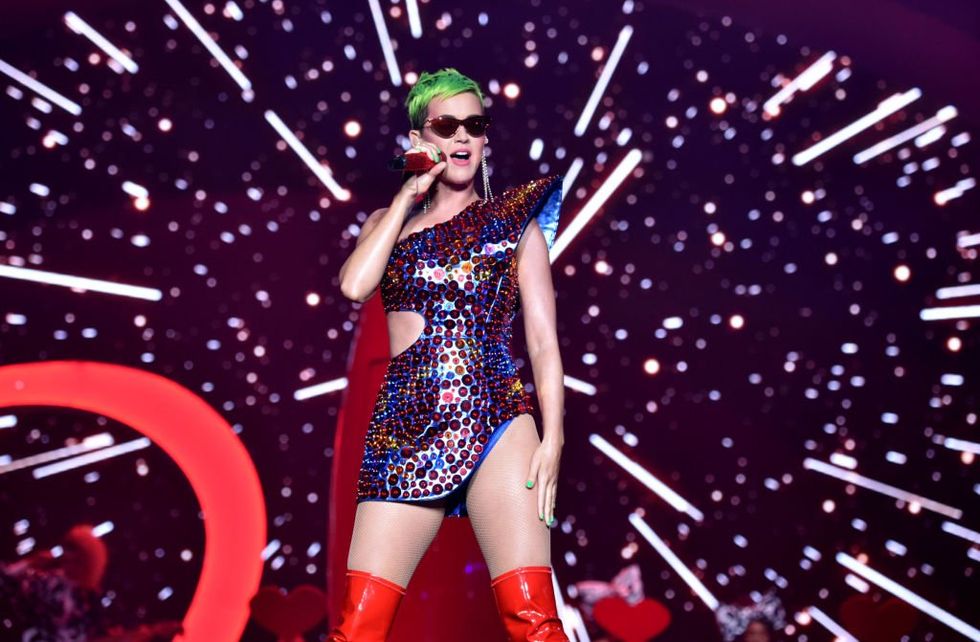 via: Getty
Stop idolizing abusers. Good day.