If there's one thing that the internet can agree on, it's that Keanu Reeves is an all-around great guy. From his roles in some of our favorite action thrillers, to his more dramatic roles in films like Dracula, he's a multi-talented actor, sure - but that's not why the internet loves him so much. He's also known for being one of the nicest (and least problematic) celebrities on the planet.
Reeves has lived a life marred by tragedy, and has only ever come out of it with generosity and kindness for the world around him. Which makes his latest revelation about his love life all the more heartbreaking. In an interview with the Jakarta Post, Reeves shared all about his loneliness, and the internet has come up with a unique solution.
Born in Beirut, Lebanon, in 1964, Keanu Reeves is a Canadian actor.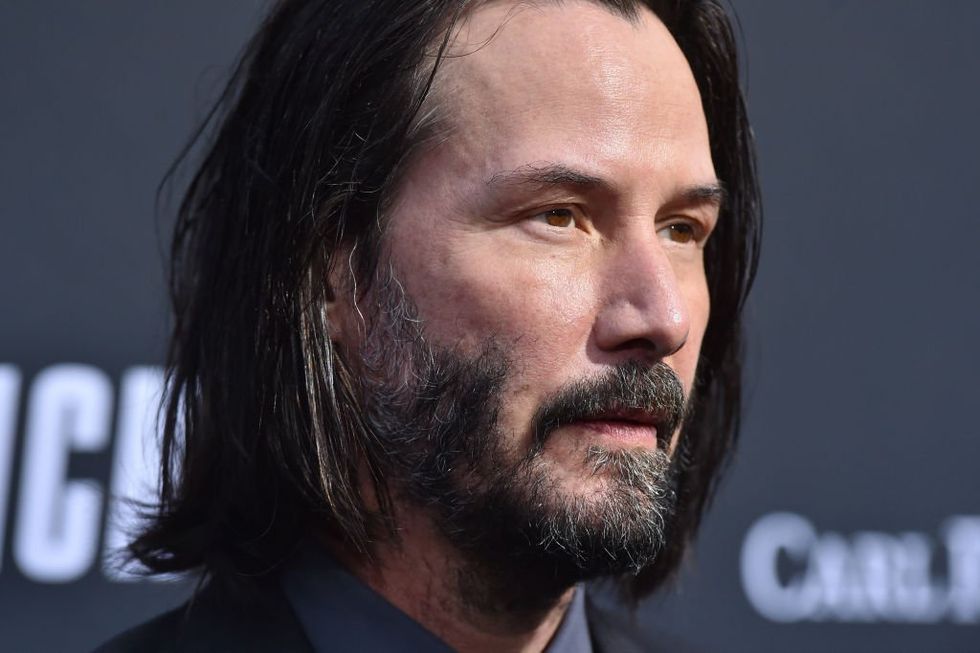 via: Getty Images
He currently resides in the Hollywood hills after gaining fame in an impressive range of massively successful movies.
He first rose to fame in a pretty unlikely franchise.
Bill & Ted's Excellent Adventure (1989) told the story of two slackers travelling through time. It was so successful that it was followed by a sequel: Bill & Ted's Bogus Journey in 1991.
But Reeves has never stuck to just one genre.
In 1992, he starred in Gothic horror-romance, Bram Stoker's Dracula - although his performance in this rather overblown movie has been pretty much universally panned.
Reeves is perhaps primarily known for his roles in action movies.
He starred in buddy-cop thriller, Point Break, in 1991, alongside Gary Busey and Patrick Swayze. It was a commercial smash and went on to garner a cult following.
He continued this trend in 1994's Speed.
The suspenseful thriller told the tale of a rigged bus that would explode if it slowed down. Reeves starred alongside Sandra Bullock and Dennis Hopper, but has since shaded the film by refusing to star in the sequel. His reason? "The movies I wanted to make were movies I wanted to see." Ouch.
But there's no doubting where Reeves gained most of his fame.
His role as Neo in The Matrix franchise is what really made Keanu Reeves into a household name. The movies are still thought of as touchstones within the science fiction genre.
But Reeves isn't just an actor.
He's also a talented musician and spent many years playing bass for alternative rock band, Dogstar, in the '90s.
There are many strings to his bow.
He's made a name for himself particularly because of his versatility, playing leading men, brooding heroes, and goofy losers with equal panache.
But aside from his professional achievements, Reeves hasn't had such an easy life.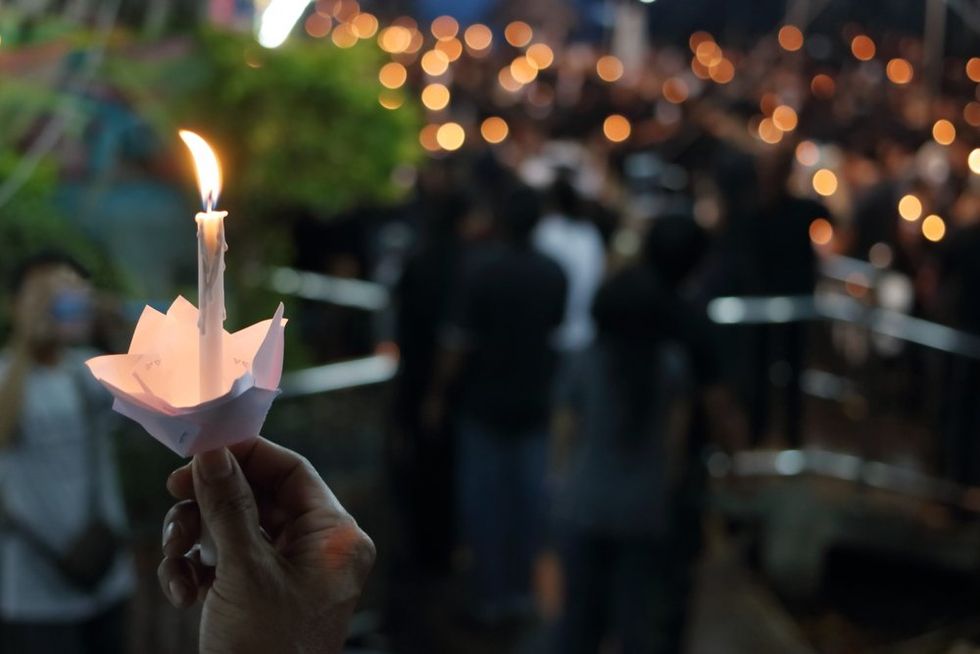 via: Shutterstock
He's faced a life that one wouldn't wish on their worst enemy. First, he and girlfriend, Jennifer Syme, suffered a tragic loss when their premature baby was stillborn in 1999.
But that wasn't the end of his heartache.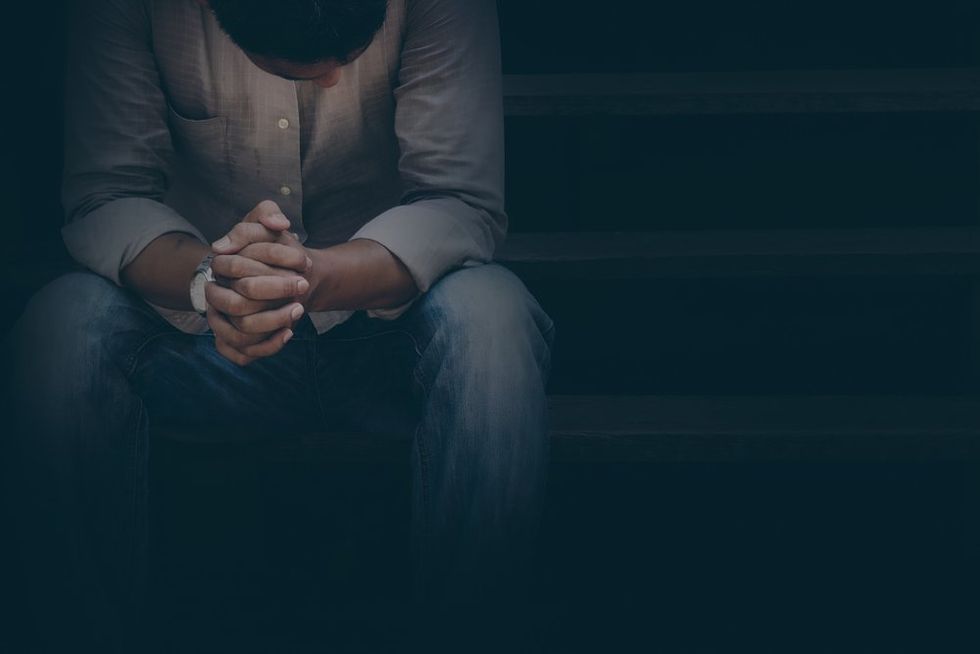 via: Shutterstock
Soon after this tragedy, in 2001, Syme crashed her car into three parked cars and was thrown from the vehicle, dying instantly.
But Reeves hasn't let this tragedy make him bitter.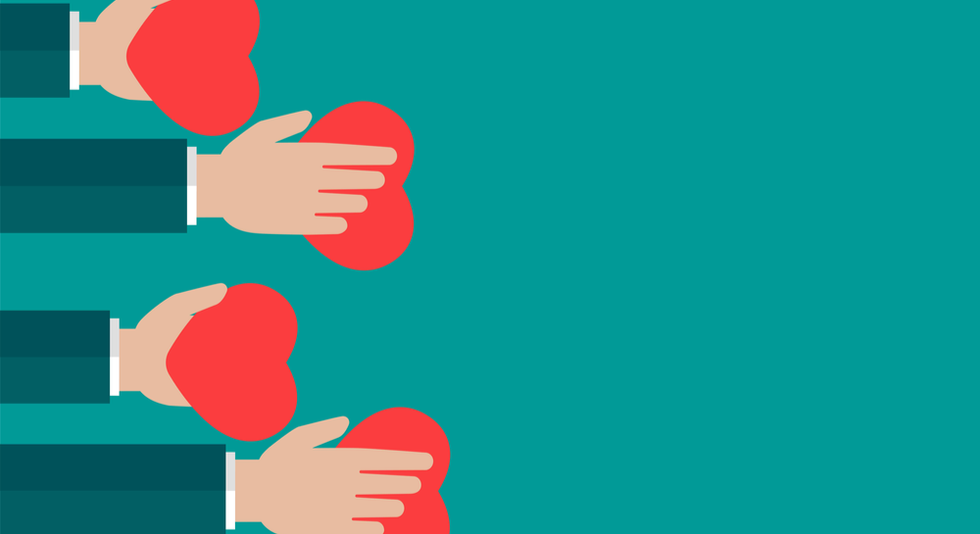 via: Shutterstock
Instead, he's become an incredible philanthropist. He's well known for supporting a wide range of charitable causes, from PETA to Stand Up To Cancer.
And that isn't all.
It was recently revealed that Reeves gave all his profits from the sequel from The Matrix to the crew. And he didn't even want credit for it, saying, "I'd rather people didn't know that. It was a private transaction. It was something I could afford to do, a worthwhile thing to do."
Reeves has been fairly quiet on the acting scene in recent years.
But that's all set to change in coming months as Reeves will be starring in the third part of the John Wick franchise, Parabellum, out this month.
But, in spite of his fame, Reeves is known for being fairly private.
In the past, he was always less-than-eager to take part in interviews and was known by the press for being a little difficult to deal with.
But in his latest interview, Reeves has been surprisingly candid.
Jakarta Post
, Reeves openly discussed his love life, career, dreams, and goals - and the internet is absolutely loving it.
In particular, Reeves addressed his romantic prospects.
... Or lack thereof. In answer to the question, "What does love mean to you?" the star claimed, "You mean romantic love? You know, I'm the lonely guy."
And that wasn't his only confession.
Reeves went on to say, "I don't have anyone in my life". Our hearts are breaking!
The internet has some pretty strong feelings about Reeves' admittance.
@JustinWhang This thread needs more sad keanu. https://t.co/Mb28CpFtGL

— uaeldiin (@uaeldiin)1559272850.0
Many have referenced this Sad Keanu meme which originated when an image of Reeves sat on a bench looking incredibly down-in-the-dumps went viral.
Reeves had more to say on the subject of his solitude.
It seems that he's still hopeful about finding the right person, saying, "if it does occur, I would respect and love the other person; hopefully it'll happen for me".
He was also asked how he feels about his loneliness.
And his answer was typically cryptic. He said, "I don't concern myself with it that much. I'm an actor, so in terms of what you're asking about, I have no answer."
People are feeling pretty bad for the actor.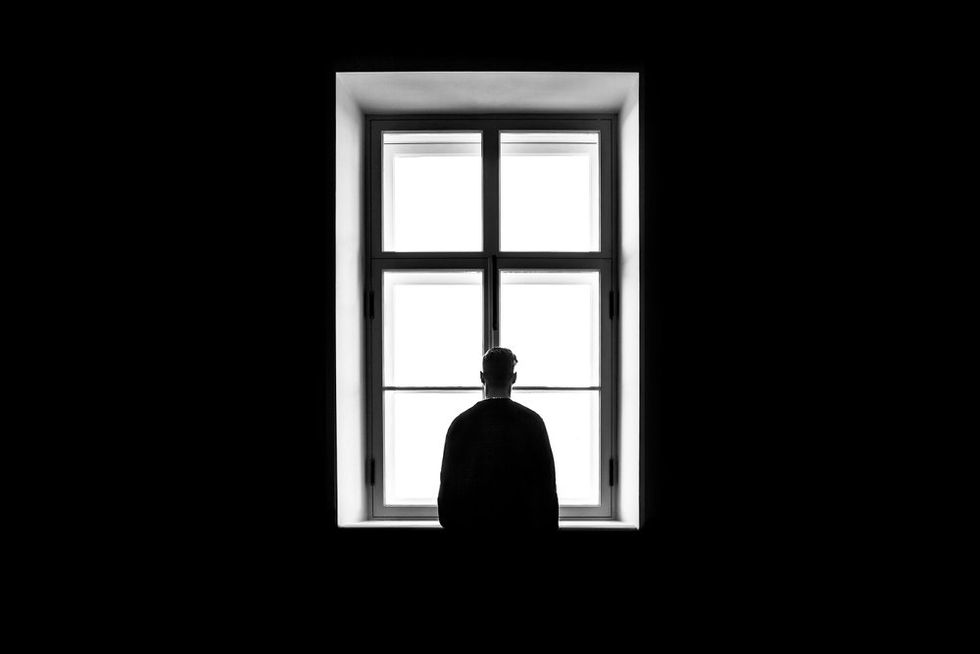 via: Shutterstock
It's never nice to hear that someone is lonely or in need of someone to love - and when that person seems as kind and big-hearted as Reeves, it somehow seems even worse!
No wonder he's so sad!
We can hardly bear it. Quick - someone give this man a hug!
Some Twitter-users have pointed something out.
look you simply cannot be keanu reeves and go around saying shit like this!!!!! https://t.co/GQZU3R5OGD

— Brandy Jensen (@Brandy Jensen)1559169335.0
If Keanu Reeves (rich and famous actor, unproblematic soul, and, let's face it, certified hottie) is struggling with the dating scene, what hope is there for the rest of us?
In fact, many are a little confused.
Based on his vital stats, we can only imagine that Keanu Reeves is not short of romantic prospects - so why is he still so lonely?
Just take a look at him.
This is an undeniably handsome man - so the fact that no one seems to have stolen his heart yet seems pretty surprising. Not to mention a little worrying!
But others have had quite a different reaction.
With such an attractive prospect claiming that he's in need of a romantic partner, many have decided that there's only one reasonable reaction.
Many have decided to offer their... services.
keanu reeves, if you're reading this i'm free on thursday night and want to hang out. please call me and hang out w… https://t.co/a2kfbwAmWc

— kaz. (@kaz.)1559153966.0
In response to this interview, people on Twitter are coming through for Reeves, with a deluge of offers for dates.
Even if it's a big sacrifice on their part.
But hey, if it'll make Keanu Reeves happy, people are willing to do the unthinkable - date a famous, attractive, rich actor. Aren't the general public generous?
Because, really, we all just have one aim.
We just want Keanu Reeves to be happy and loved up. If anyone deserves it, it's him.
But there is one big plus.
i love keanu reeves, his existence is the greatest thing humans have ever managed as a species

— Kwite (@Kwite)1559275175.0
At least love for Keanu Reeves is one thing that the entire internet can agree one - and, in this day and age, that's no mean feat!