It's that time of year where people magazine crowns their "sexiest man alive." The title has been awarded to the likes of Chris Hemsworth, David Beckham, Idris Elba, and Johnny Depp in the past and now the time has come to pass on the crown to John Legend.
This year's winner was the source of much controversy, with many suggesting Legend may have been a slightly weird choice.
But now there's been another controversy surrounding the title. Keep scrolling to find out what happened...
Kelly Ripa is one of America's best-loved faces.
Born in New Jersey in 1970, she got her big break as Hayley Vaughan on classic ABC soap opera All My Children.
She's now best known as a daytime talk show host.
Since 2001, she's been the anchorwoman of ABC's Live! With Kelly & Ryan, alongside Ryan Seacrest.
Ripa is also known for having a great sense of humor.
In 2015, she made a cameo appearance in the Broad City episode "Coat Check" - playing a wild 'n' crazy version of herself.
Ripa is equally successful in her personal life.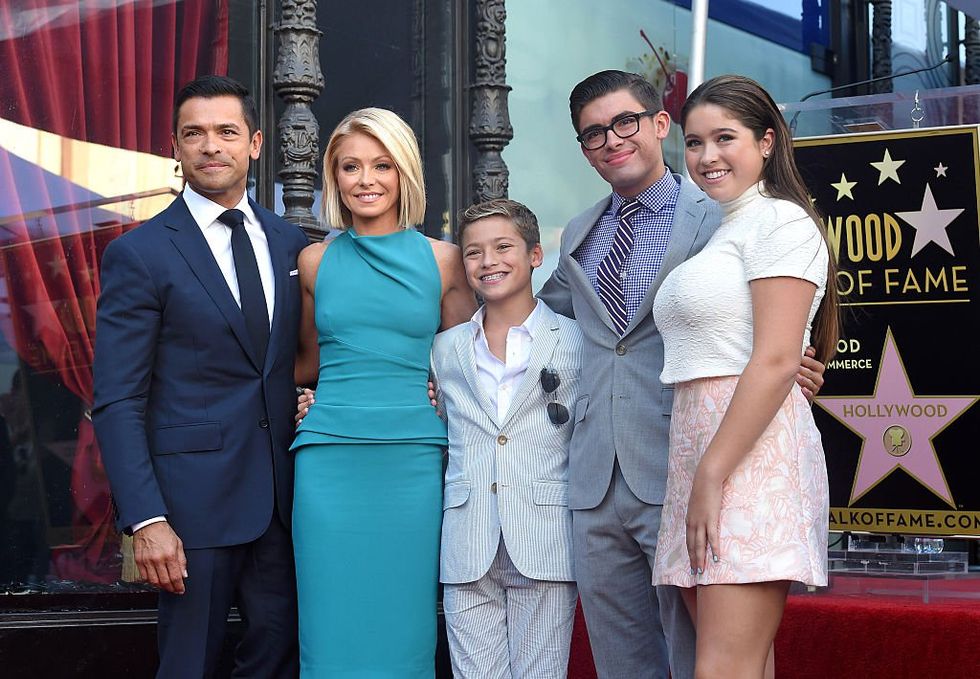 via: Getty Images
Ripa married her hubby Mark Consuelos back in 1996. The pair have 3 kids together: Michael, aged twenty-two, Lola, aged eighteen, and Joaquin, aged sixteen.
This November 12th was a big day - the date of the most controversial competition of the year.
People Magazine's Sexiest Man of the Year awards have always been hotly contested - and this year's winner,
John Legend, wasn't without criticism.
But also nominated?
Mark Consuela - Riverdale actor and husband to Kelly.
The pair have a long and loving relationship.
via: Twitter
And are no strangers to PDA. But Kelly's latest went a little far for some people's tastes.
Flipping through People, she stopped at Consuela's page.
"Page 101. Daddy," she said proudly. "There's daddy."
Mark clearly felt a little uncomfortable.
But Ryan Seacrest joined in, joking, "Look at daddy."
Ripa also posted on her Insta.
via: Instagram
"The Sexiest Man(s) alive year after year!" the caption read, with a bunch of fire emojis.
Seacrest also got in on the action.
via: Instagram
"
You vs. the guy she tells you not to worry about. Congrats @instasuelos on making @People's sexy men list 2019, and being Ripa's Sexiest Daddy Alive for another year," he joked.
But some thought this was a little gross.
Calling your partner "Daddy" can make some people feel uncomfortable.
And some fans were vocal on the issue.
via: Instagram
Fans commented on the post that they found Ripa's choice of nickname creepy.
But, as you could probably expect...
Ripa had an excellent response.
Here's what she hit back with.
via: Instagram
Simply ingenious! Curious about the controversy surrounding Legend's new title? Scroll on to see why some believe there should have been a different Sexiest Man Alive winner.