That first taste of independence is something many adolescents crave. But it's often not all it's cracked up to be - as Kelly Ripa's son, Michael has experienced.
Ripa was interviewed on Jimmy Kimmel this week and gave an insight into her life as a mom to not-quite-kids. While her daughter is still living at home, her son has recently moved out - and it seems life in the big wide world isn't all he expected. Read on for Ripa's hilarious anecdotes about her son's first foray into adulthood. Let's just say, it's not exactly going smoothly.
Having a family is a unique joy.
The fact that you all share that a lifelong bond means you're always there for one another, through thick and thin.
But, let's face it...
Having kids is no picnic. The little tykes can really find ways to grind your gears - even when you love them dearly.
The hardest part of having kids, though?
It has to be that conflicting moment when they decide they want independence from you, and as a parent, you have to take a step back.
And one major aspect of this?
That defining time when a kid decides enough is enough - and that they want to move out and make it on their own.
But as much as they may want it...
All too often, the plan isn't the most thoroughly thought through. In many instances, the idea of independence is very different from the reality.
Which is something Kelly Ripa knows all too well.
She spoke in a hilarious interview with Jimmy Kimmel about the struggles she's facing as a mom to two almost-adults.
Ripa is one of America's best-loved faces.
Born in New Jersey in 1970, she got her big break as Hayley Vaughan on classic ABC soap opera All My Children.
She's now best known as a daytime talk show host.
Since 2001, she's been the anchorwoman of ABC's Live! With Kelly & Ryan, alongside Ryan Seacrest.
Ripa is also known for having a great sense of humor.
In 2015, she made a cameo appearance in the Broad City episode "Coat Check" - playing a wild 'n' crazy version of herself.
Ripa is equally successful in her personal life.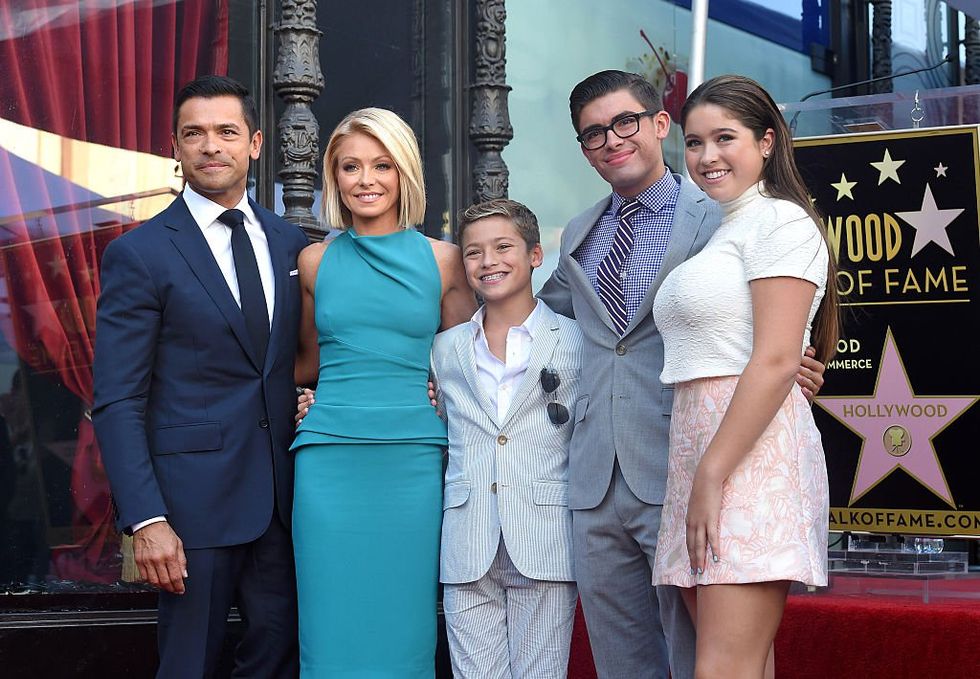 via: Getty Images
Ripa married her hubby Mark Consuelos back in 1996. The pair have three kids together: Michael, aged twenty-two, Lola, aged eighteen, and Joaquin, aged sixteen.
And these kids are giving Kelly trouble.
But one, in particular, has been giving her some pretty funny stories that anyone who's had a kid leave home can relate to.
Oldest son Michael has made the decision to strike out alone.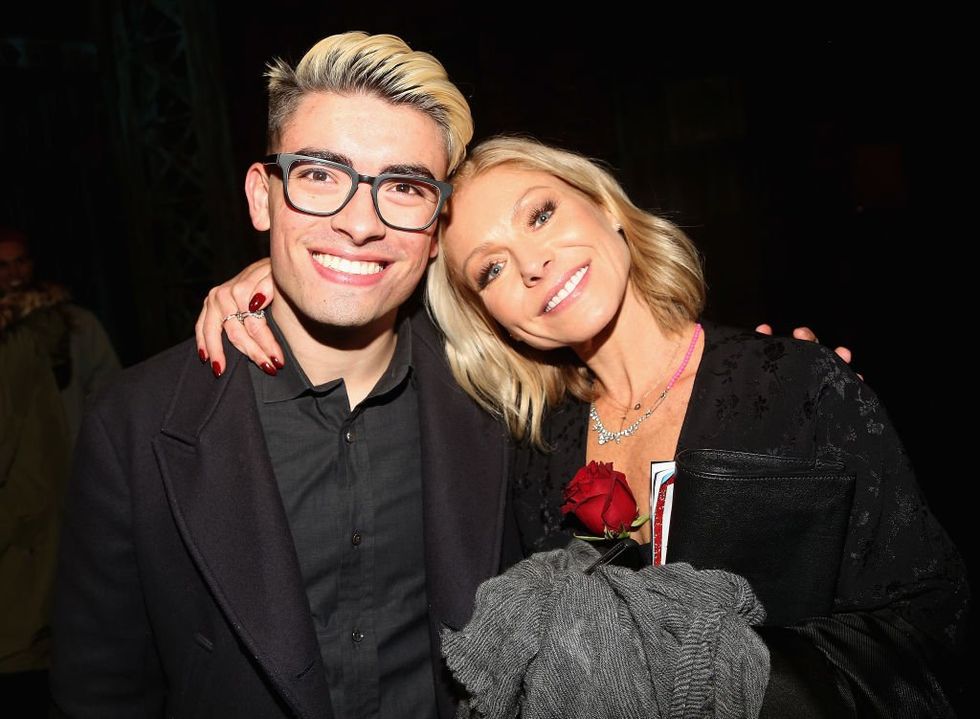 via: Getty Images
And it's clear Ripa is proud of him (and glad to have him out of her house.)
He's just graduated from NYU.
But rather than running back to the comfort of Ripa's incredible apartment, he's moved out into his own place in Brooklyn.
"I think he loves the freedom," she shared.
But that freedom comes at a cost. "He hates paying his own rent and he's chronically poor," she laughed. Join the club, Michael!
Then she made a (somewhat risque) joke.
And one area Michael is really struggling with?
Paying bills. We can relate - it's a nasty shock when you realize quite how expensive it is to function as an adult.
In fact, he's been asking for cash to help out.
Although not the kind of help you'd expect the son of two famous parents to want. His is a little smaller scale.
He's actually waiting on the Halloween cash his grandparents send.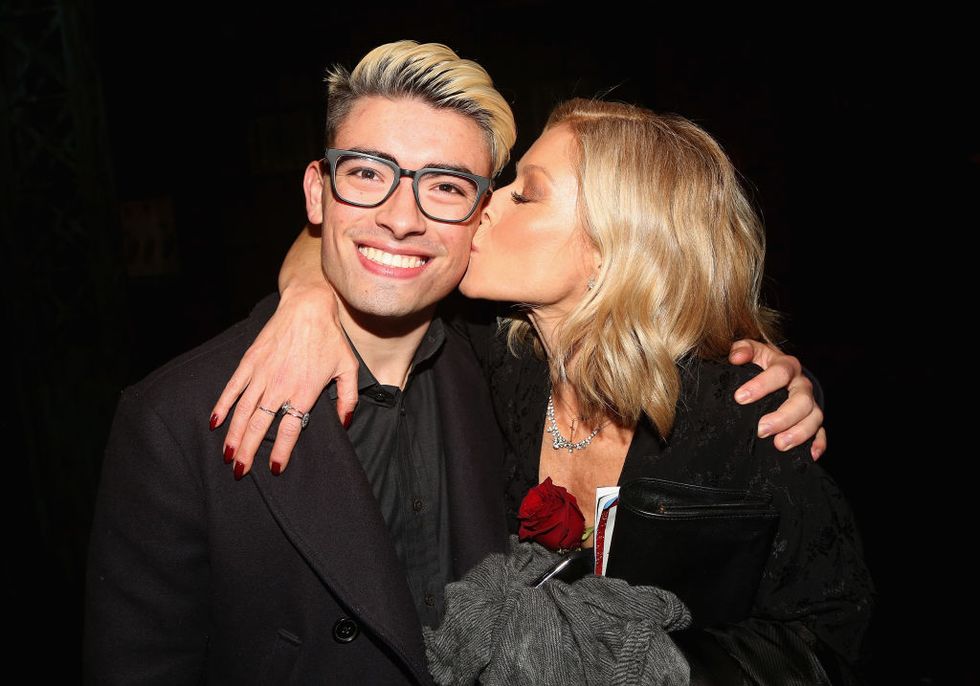 via: Getty Images
A meager twenty dollars - but it can make all the difference when you're living on the breadline. "Now that he's living on his own, he's called three times, 'Halloween envelope arrived?' Just so he can have electricity. He's experiencing being an adult."
Here's the full interview.
In it, Ripa also gives updates on her other kids and their moves towards college.
Any parent can relate, right?
Want to hear more relatable parent struggles? Keep scrolling for twenty of the funniest Tweets.