Kendall and Kylie Jenner got into a big fight on the latest episode of Keeping up With the Kardashians, and it's one of the worst we've seen...
Kendall and Kylie's sibling drama has reached new heights.
It seems Kendall has well and truly had enough of her sister.
A a sneak peek for the next episode of KUTWK features a big bust-up.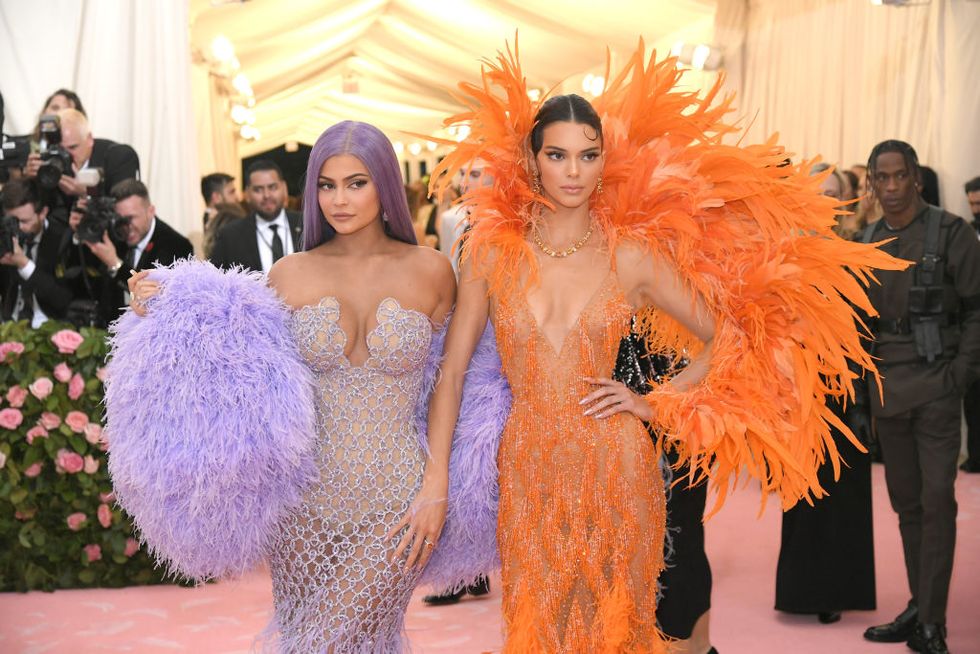 And it's got
everyone
talking... Kendall
really
didn't hold back.
You'll know the famous sisters from the hit reality TV show Keeping Up with the Kardashians.
The family, give us hour-long and drama-filled episodes that boast how wealthy they are, while simultaneously providing us with dramatic, yet entertaining content.
Kendall had an early introduction to fame and fortune...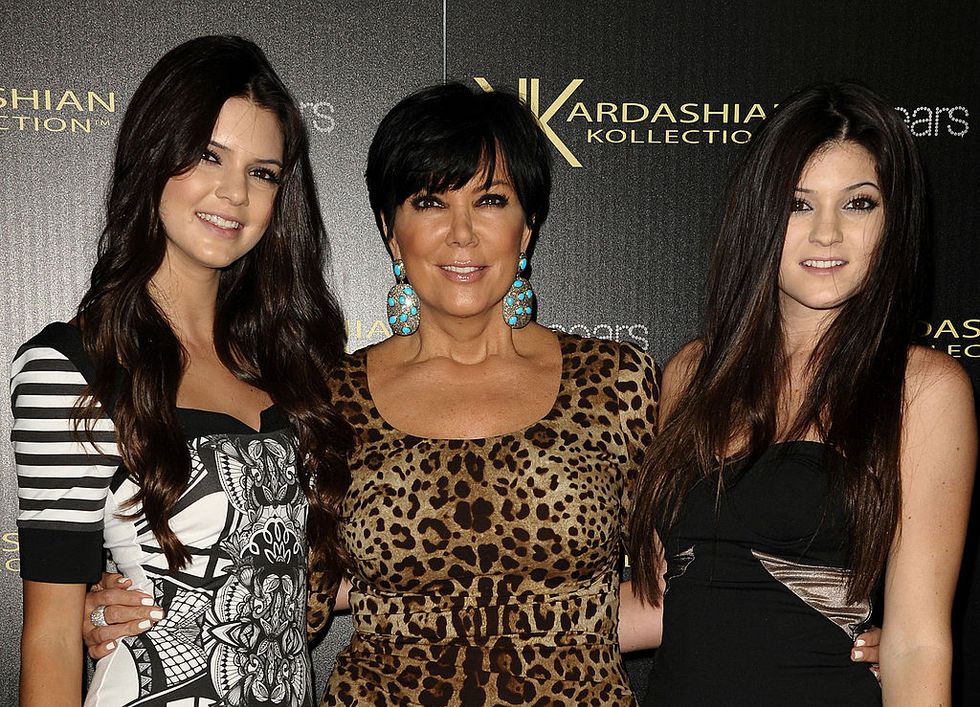 She was barely a teen when she started featuring on the smash-hit reality show.
And a few years on, Kendall now has one of the most recognizable faces in the modeling world.
The supermodel has crafted quite an impressive resume over the years since her first appearance on
KUWTK
– it feels as though there isn't a major cover that she hasn't featured on or a high fashion show that she hasn't walked in.
From Burberry to Calvin Klein...
The social media star has received many accolades for her beauty.
However, things haven't always gone smoothly in her career.
Keeping Up With The Kardashians, it looks like her lucrative modeling adventures have been far from plain sailing.
Remember that Pepsi advert that almost wrecked her career?
In 2017, the world watched, appalled, as Kendall Jenner brought a social justice protest to an end with one simple act – handing the police officer a can of Pepsi. As problematic goes, this was definitely up there.
The ill-judged ad faced worldwide criticism, and rightly so!
The controversial commercial, which was promptly pulled following the backlash, insinuated that all the problems could be brought to a harmonious end with a can of the sugary soda – or, at least, that's the logic that we were presented with. But in a world wherein these are real issues affecting real people, the ad just appeared to distastefully trivialize the demonstrations fighting for good causes such as Black Lives Matter.
And, for her participation, Jenner paid the price.
Remember when Kendall Jenner thought she could put an end to political conflict by handing out cans of Pepsi and no… https://t.co/PTDNSOonny

— yas (@yas)1546966591.0
Both Kendall and Pepsi apologized for the ad, but it looked like, as far as countless people online were concerned, the damage had already been done. Soon after, Kendall addressed the issue further on
KUWTK
, where viewers watched her get emotional over the backlash, telling older sister Kim, "It feels like my life is over."
Sadly, that was far from the only controversy she was involved in...
Well, it can be...
Especially when you consider cultural appropriation – AKA the adoption of elements of one culture by members of another culture, which can often spark controversy when a socially dominant culture takes from a disadvantaged minority culture.
The model walked the Marc Jacobs runway wearing dreadlocks.
The questionable fashion show saw a whole host of mostly white models, including Jenner's bestie, Gigi Hadid, and, of course, Kendall Jenner herself, donning pastel-colored, wool dreadlocks.
So it's safe to say that a modeling career can come with its fair share of problems...
And Kendall has landed herself in hot water on several occasions.
Kendall also hits the headlines for a very different reason...
Kendall & Kylie are an iconic duo.
They were also pretty hilarious in the first seasons of KUTWK...
Remember all those pranks? The pouring the yoghurt on Kris' face?
There are many things Kylie is well known for...
But now it seems that their good old sibling rivalry has reached new heights.
In a sneak peek for the next episode of KUWTK, Kendall finally snaps.
The drama went down during a family vacation to Palm Springs.
Initially, Kourtney had saved Kendall a brown jumpsuit for their night out...
In a confessional, Kendall explains why she didn't bring nicer clothes to the family trip.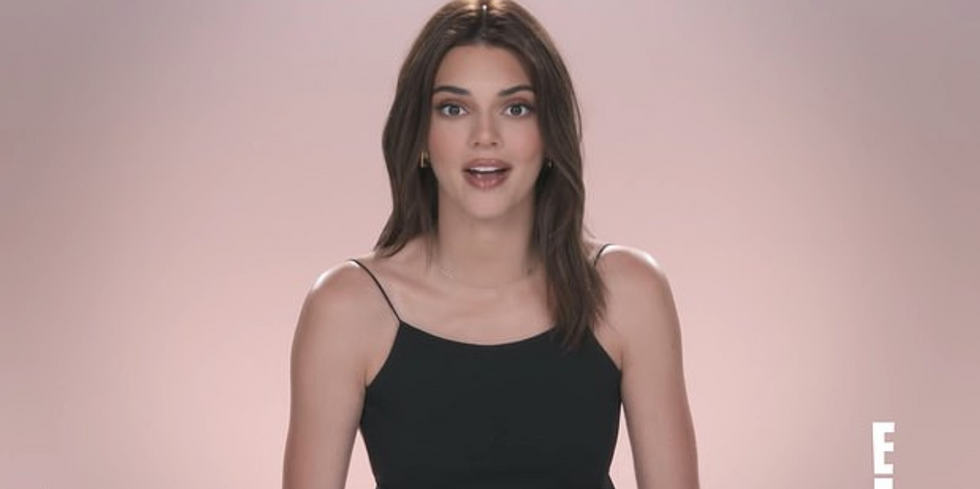 "Whenever we are in Palm Springs, we really just stay at the house, we don't really leave the community, and it's always just chill vibes. So I didn't even really bring something to go out in. I didn't think we were going to leave the house."
Initially, the fight started with Kourtney...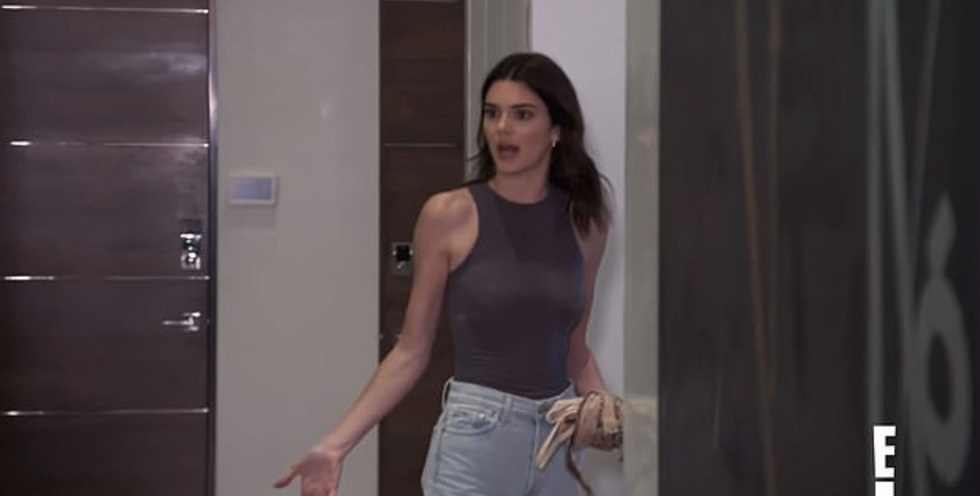 "You want to try that cow shirt?" Kourtney asks. "Could be cute with your shoes," to which an enraged Kendall claps back: "No! I wanted to wear your brown other outfit. "But then Kylie comes in and everyone bows down to Kylie and lets her wear whatever the **** she wants."
Kendall insisted she had first dibs on the jumpsuit.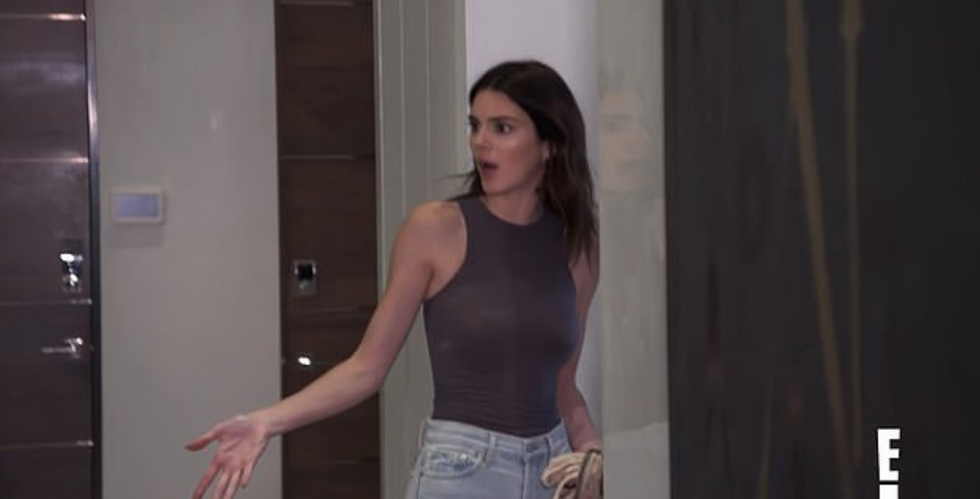 "I came in first," she can be overheard saying. "And you offered me those outfits first. So that's why I'm just annoyed."
In her confessional, Kendall insisted Kourtney had set aside the jumpsuit just for her.
"I feel really underdressed, and I had said something earlier today that I didn't really have anything to go out in and Kourtney's like "Oh my God, I have so many looks, if you need to borrow anything just come into my room and literally take whatever you want'."
Kendall later steps out wearing jeans and a sheer floral top...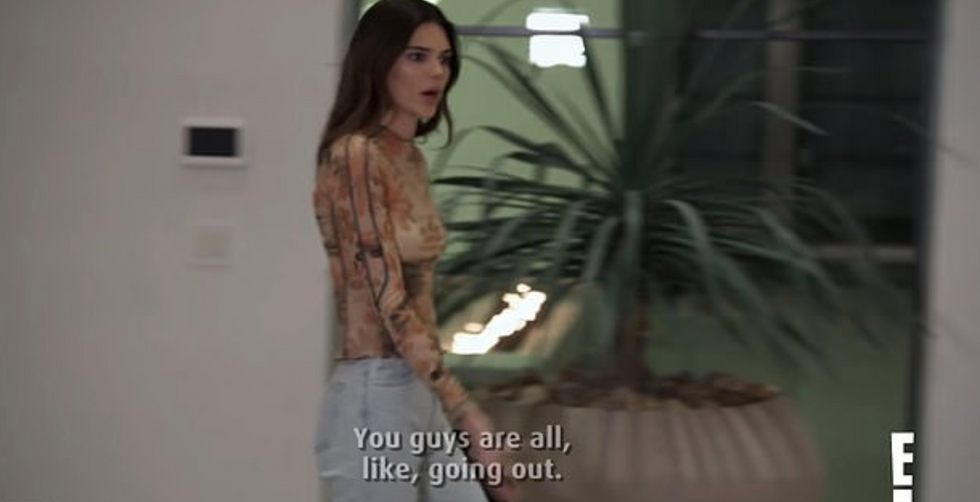 And she
wasn't
happy about it. "Like, I literally look like I'm going to ****ing lunch," Kendall says. "You guys are all, like, going out."
And when Kylie proceeds to compliment Kendall's outfit...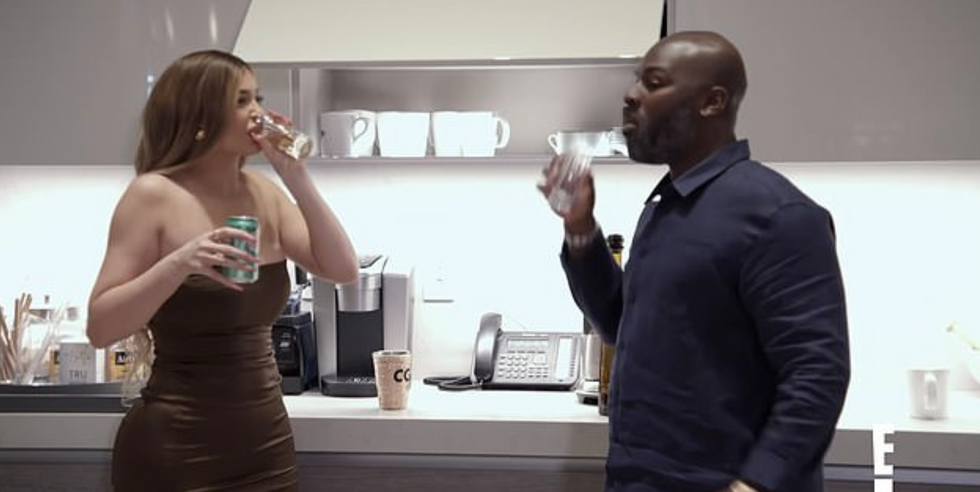 All hell breaks loose.
When Kendall walks away, Kylie says "Oh, like you deserve the outfit more?" as she follows her down the hall.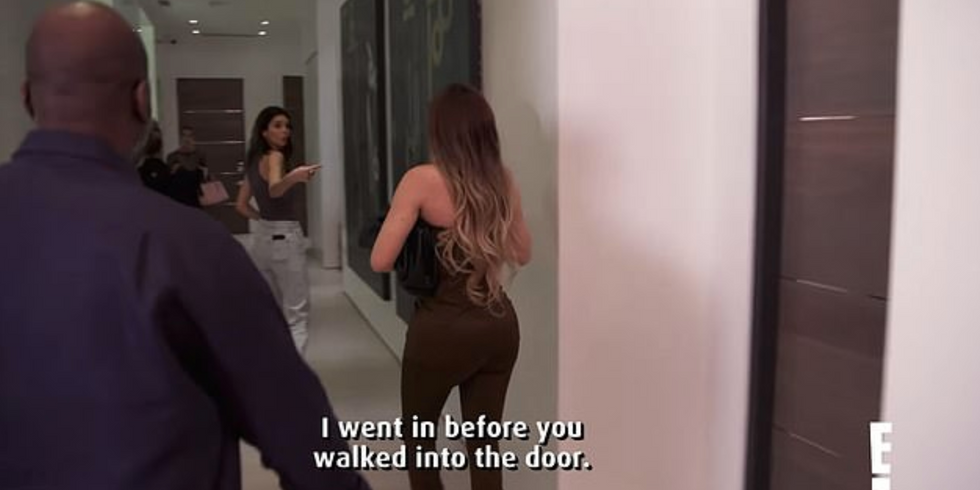 "It was for me!" Kendall insists. "She literally offered it to me... I went in before you walked into the door."
But Kylie didn't hesitate in clapping back.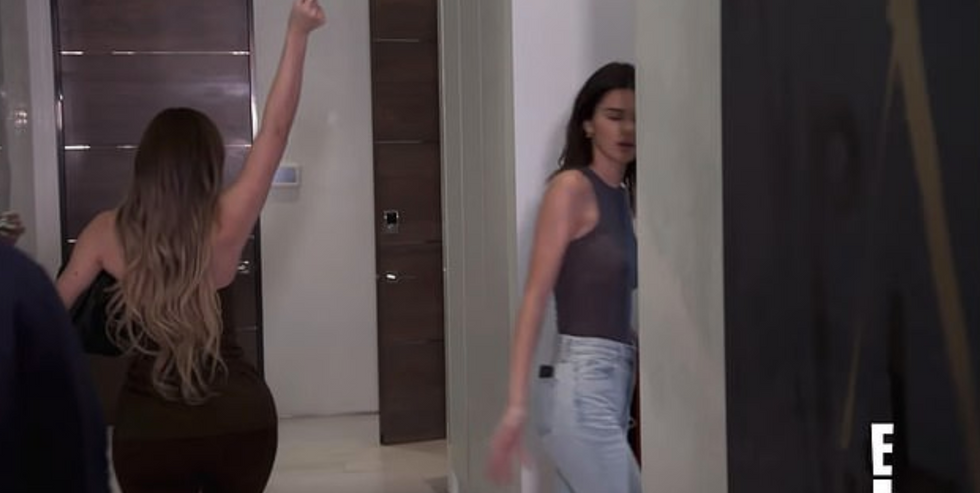 "Whatever, you're a hater, I'm not going to let you ruin my f***ing night! I'm having a good time!" Kylie fires back.
Well, it's safe to say that comment didn't go down well with Kendall...
But there was one person who was at least having a good night...
Watch the full clip below.
Yikes. For more Kendall drama, scroll on...