After propelling to superstardom in one of the world's biggest boy bands, One Direction, Harry Styles quickly found fame in the music industry. Now, 4 years after their disbandment, Styles has embarked on a solo career which has proven to be very successful.
However, he's a man of many talents. Recently, he decided he was going to take talk show host James Corden's place on the Late Late Show while the original host is away and let me tell you, it's already given us some iconic moments.
And nothing gets more iconic than Styles sat with his ex Kendall Jenner, eating animals' genitals... right? Jenner even revealed some pretty scandalous secrets about the Kardashian clan... Awkward!
Keep scrolling for the hilarious video... Grab a sick bucket while you're at it!
For those of you that don't know, this is Harry Styles.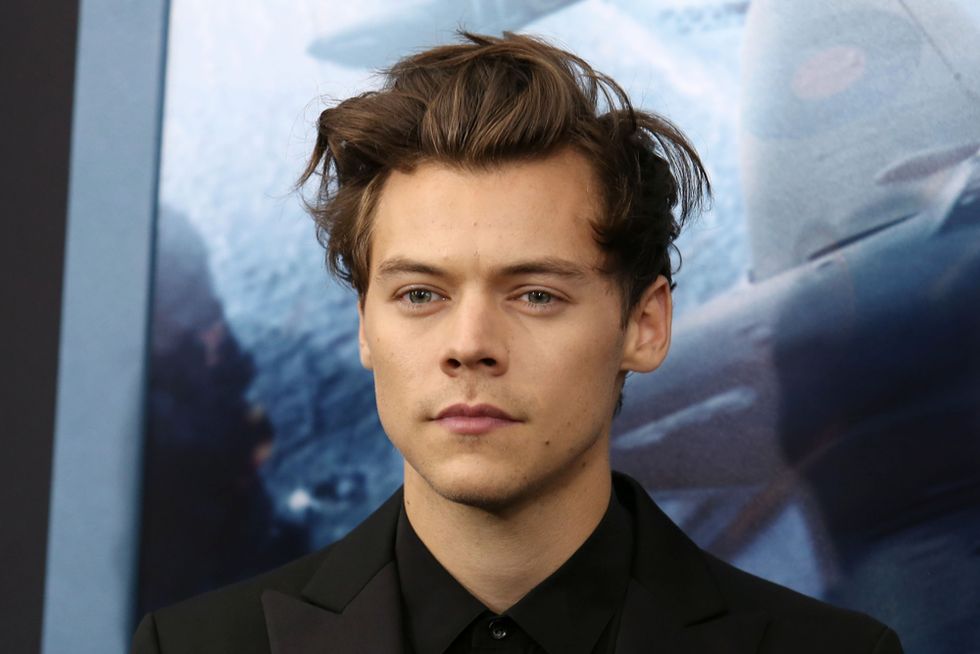 He's best known as a singer, but has also worked in film and as a songwriter - all at the impressive age of twenty-four!
He's also somewhat famous for something else...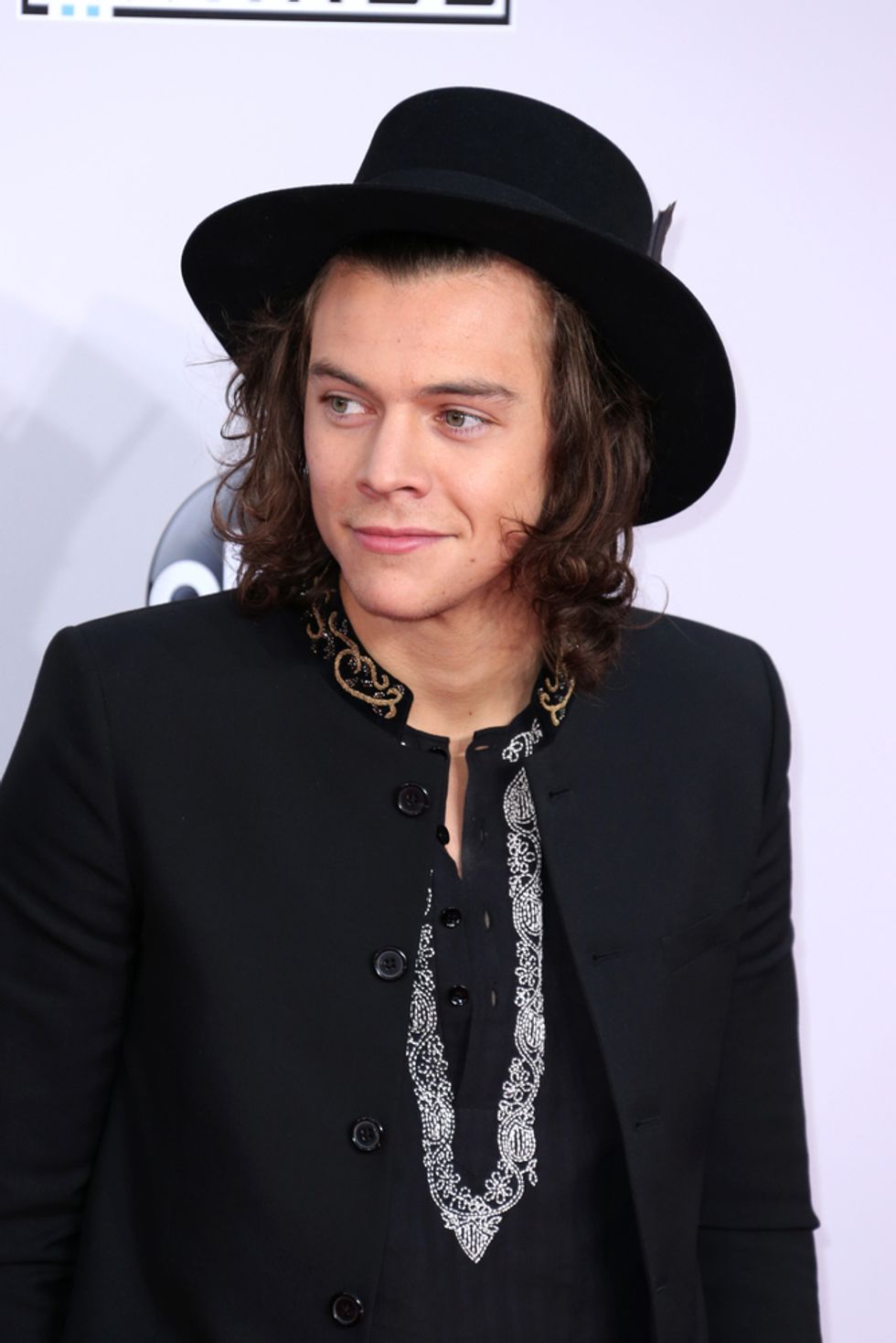 Styles is one of the world's premier heartthrobs, particularly for younger teens. The fan reaction to Styles has been compared to the Beatles-mania of the 1960s. I mean, he is a bit of a looker, isn't he?
Styles came to fame at a very early age.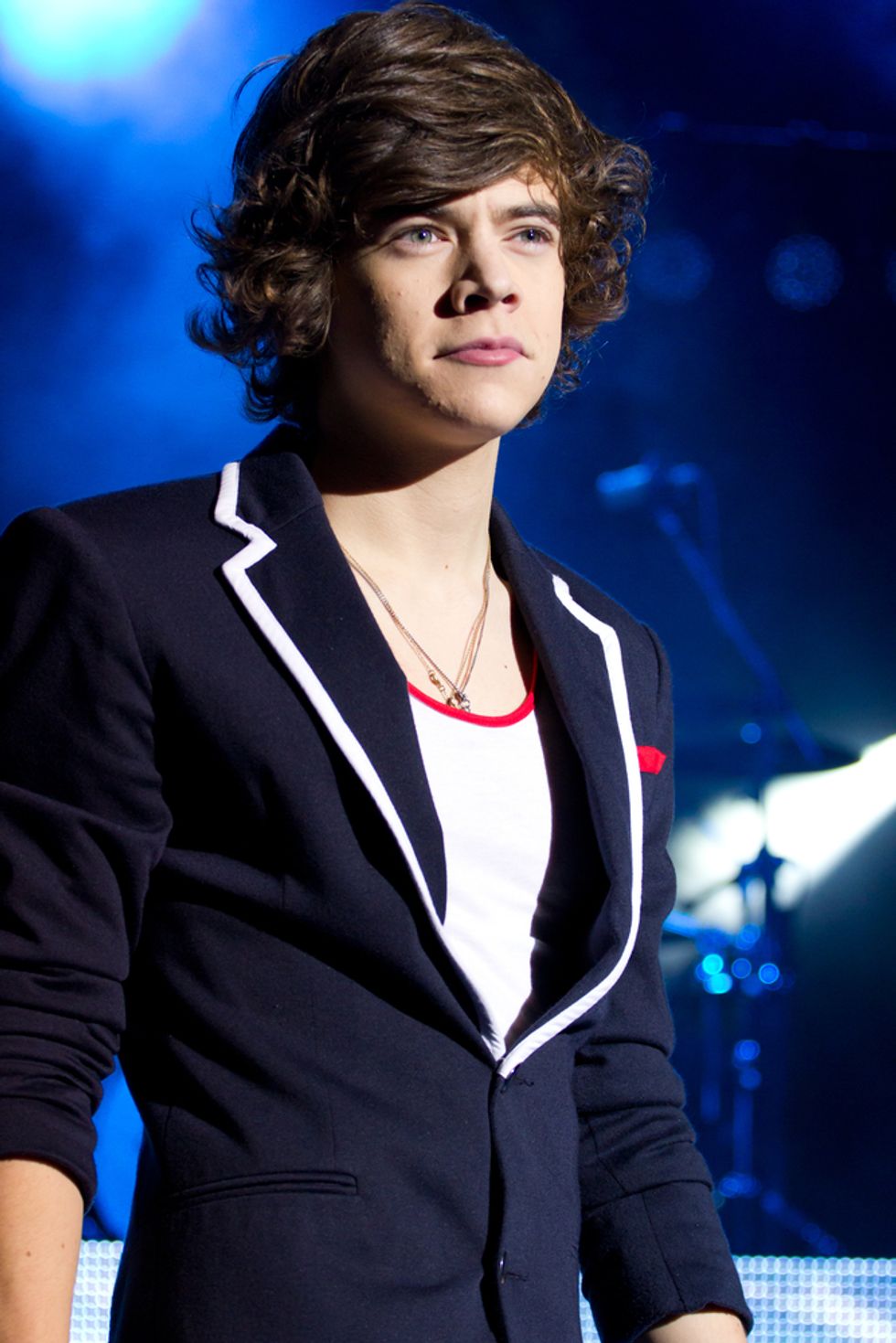 He first found the limelight on the UK television talent show,
The X Factor
. Styles auditioned for the show in 2010, when he was just sixteen years of age.
This is where boy band sensation, One Direction was formed.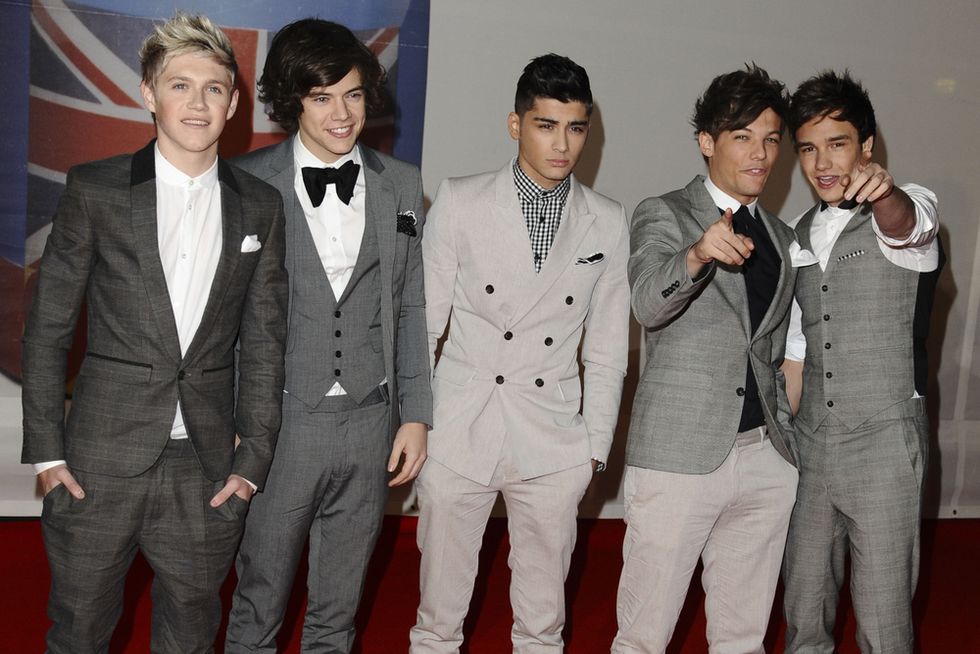 Styles, along with five other contestants who had auditioned as solo artists, were put together as a band by the show's producers. From left to right, we have Niall Horan, Harry Styles, Zayn Malik, Louis Tomlinson and Liam Payne, pictured at the Brit Awards in 2012.
They released 4 albums as a 5-piece...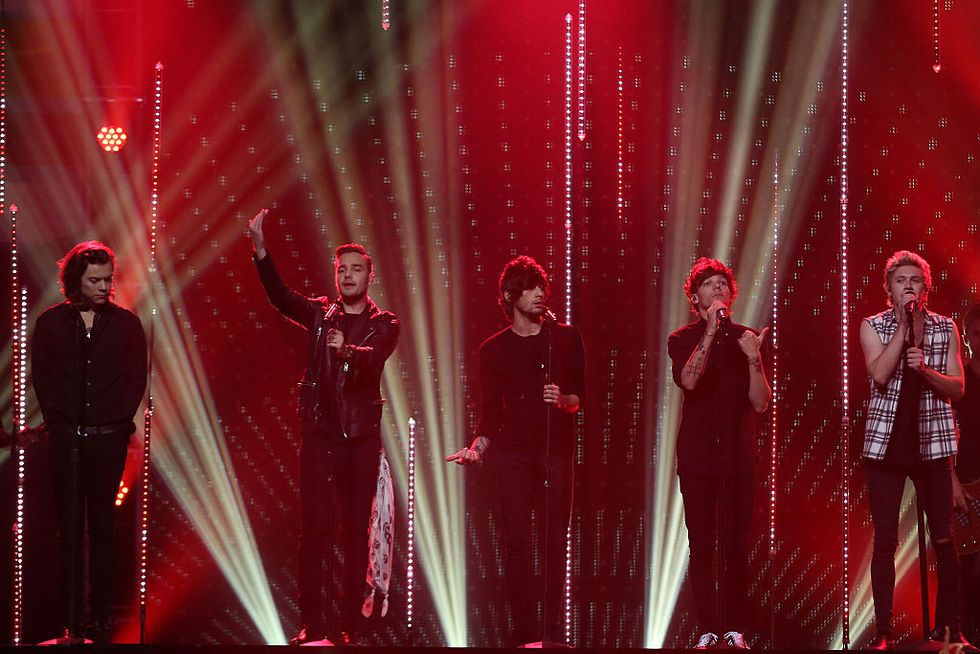 Up All Night, Take Me Home, Midnight Memories,
and
Four
and each album became a number one selling collection.
It's safe to say that One Direction are one of the most successful bands of all time.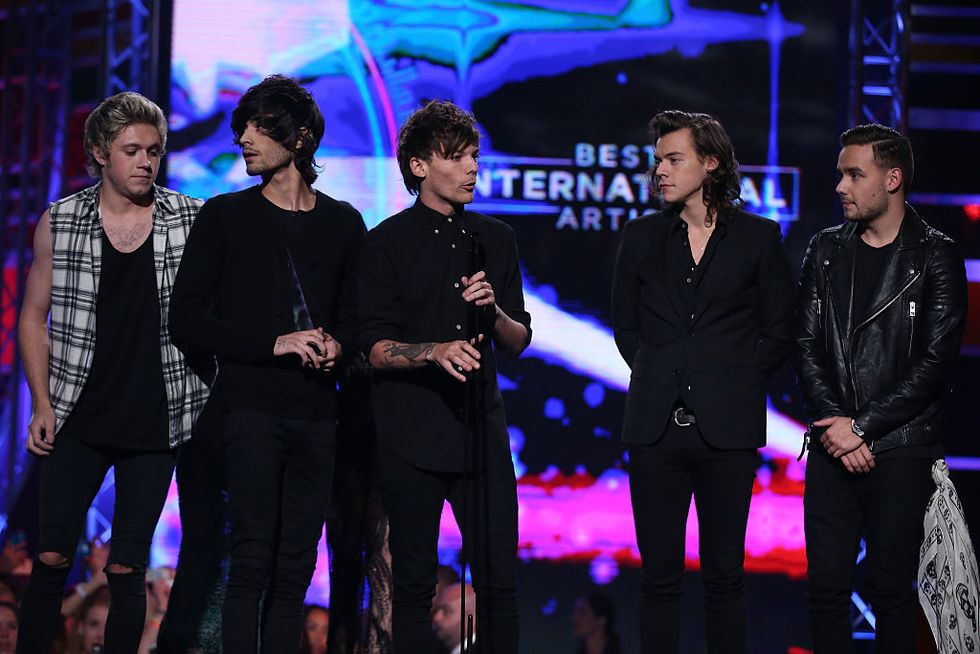 In 2015, Malik left the band, and the other four guys decided to carry on for a year longer releasing
Made In The A.M
which was their final album before they called it quits.
However, we're hoping it's not the end...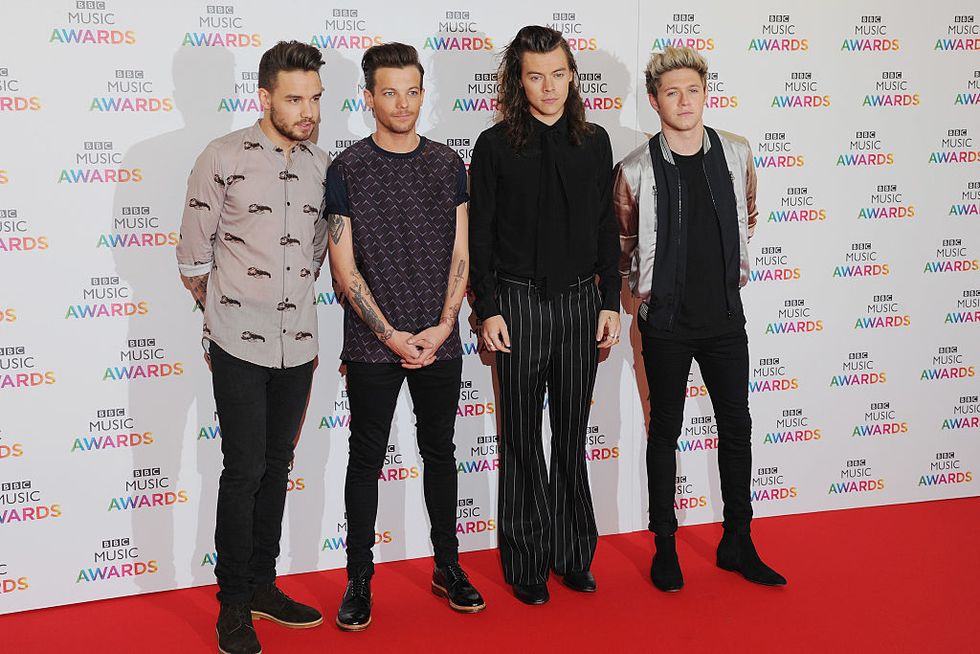 In 2016 they announced an indefinite hiatus. Fans are still hopeful that this isn't the end for One Direction, though. I'm still waiting for the announcement with my 1D merch on hand... And it seems as if Styles is aware because of the stunt he pulled over the weekend... Keep scrolling to see the full video.
The boys embarked on what they had originally hoped to when they audition for The X Factor...
Their solo careers. Each member went their own way and started producing music that they felt would best represent them as an individual artist and boy did we get a range of music. From R 'n' B to soft rock, we were given the whole lot!
Styles has already had a successful solo career.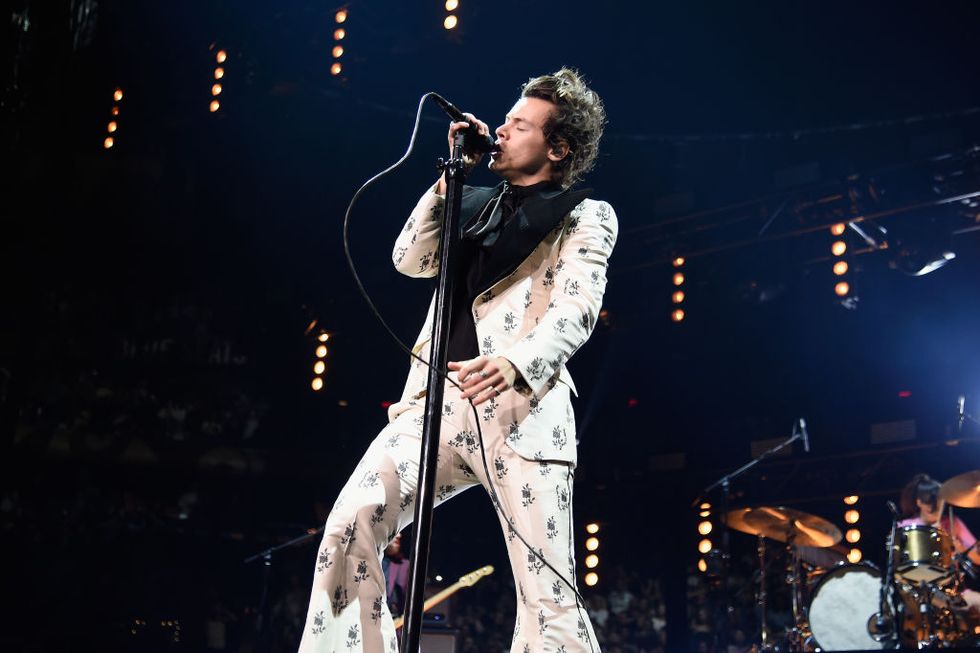 Even though he peaked later than the rest of his former band, he became the most successful. His debut, self-titled album went straight to number one in the U.K. and the U.S. - and has received a surprising amount of critical acclaim, too.
And now he's on the brink of releasing his second album "Fine Line".
Adore You taking the world by storm, everyone can't help but be waiting excitedly for the entire masterpiece to be available. But with 3 days to go, it feels like it will be a long wait.
Another reason why he's so popular is that he is a man of many talents.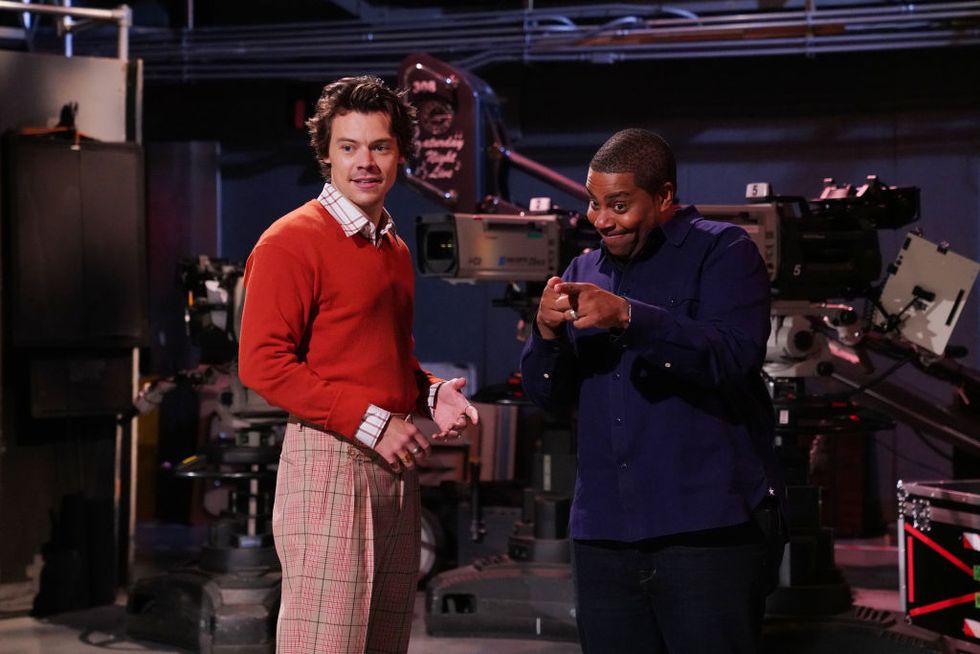 Harry Styles may be known for his singing skills, but he also has a passion for other things including hosting. Keep scrolling to see the video of him in action.
So when James Corden needed a stand-in, Harry was first in line to accept the role.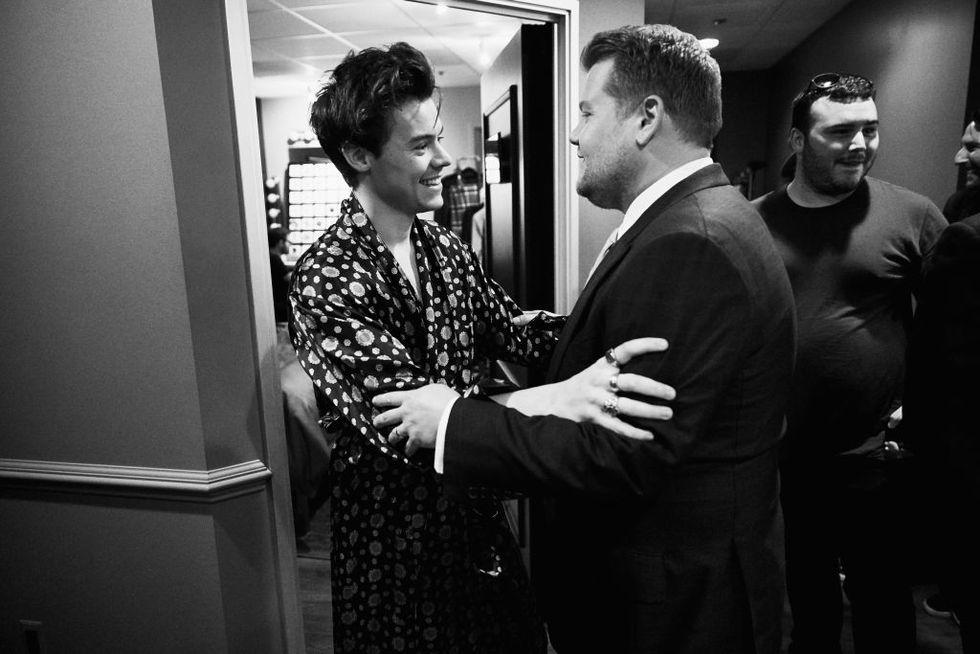 The Late Late Show with James Corden
has quickly become one of the most iconic shows on television. It's given us some hilarious moments from Carpool Kareoke fails, all the way to celebrity spats.
Now, we might as well add Harry Styles playing "Spill Your Guts Or Fill Your Guts" with Kendall Jenner to the list.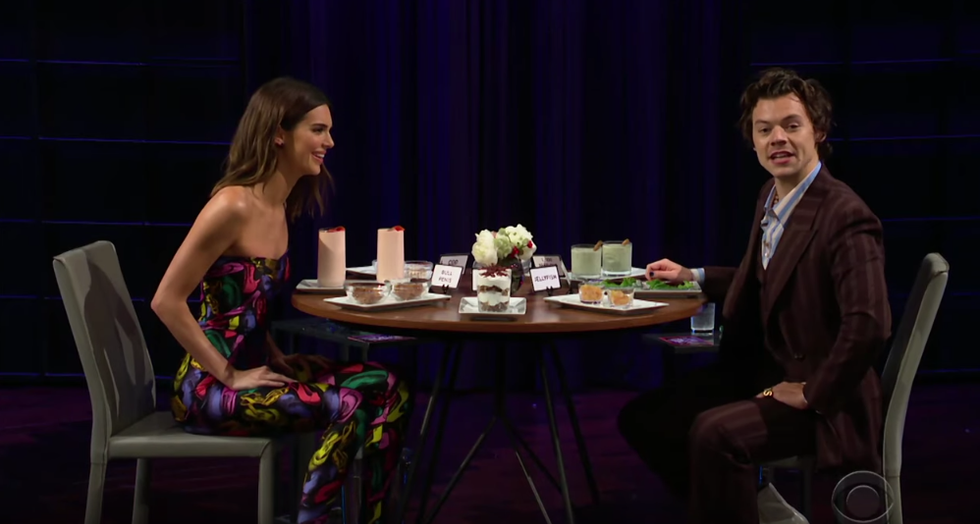 The segment consists of 2 people sat around a roulette table, asking each other some spicy questions which may or may not get
awkward
at times. And that's not the only thing, if the other person refuses to answer a specific question, they must eat whatever unpleasant dish is in front of them.
Dishes range from animal genitals all the way to disgusting drinks.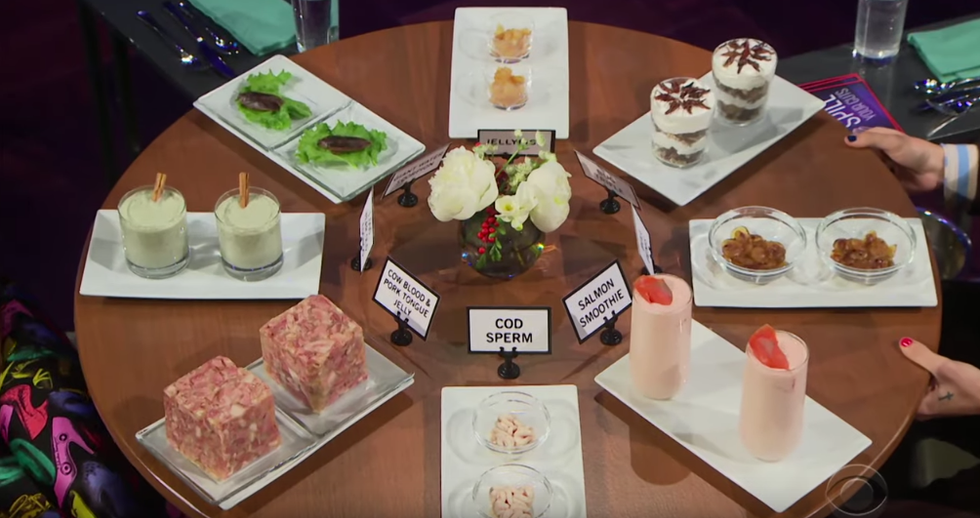 Trust me, if there's anything you wouldn't want in your mouth, it would be anything on the roulette table.
Why is this pairing so funny?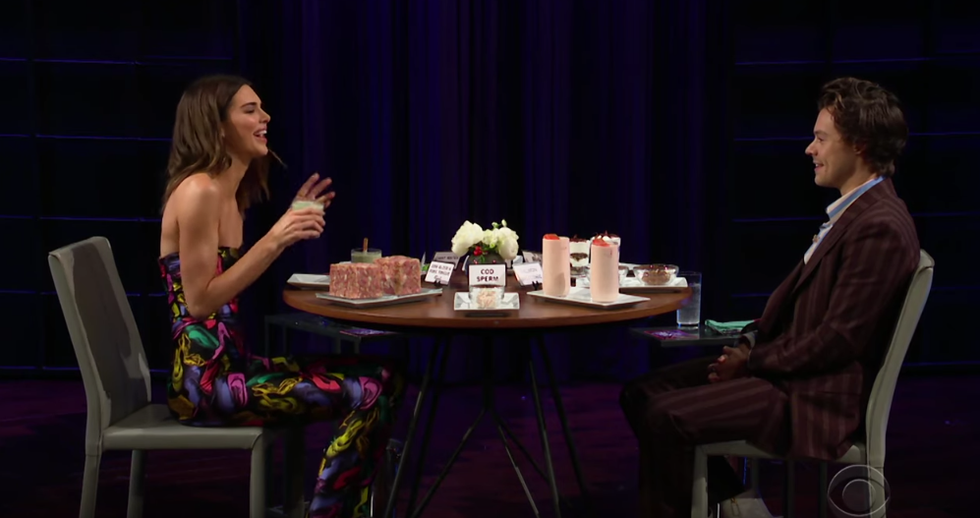 Well, Kendall Jenner was romantically linked with the twenty-four-year-old singer back in 2014. Rumors stated that the high-profile couple had a whirlwind romance that came to an end within a few months.
Neither of them spoke about the little details... Until now.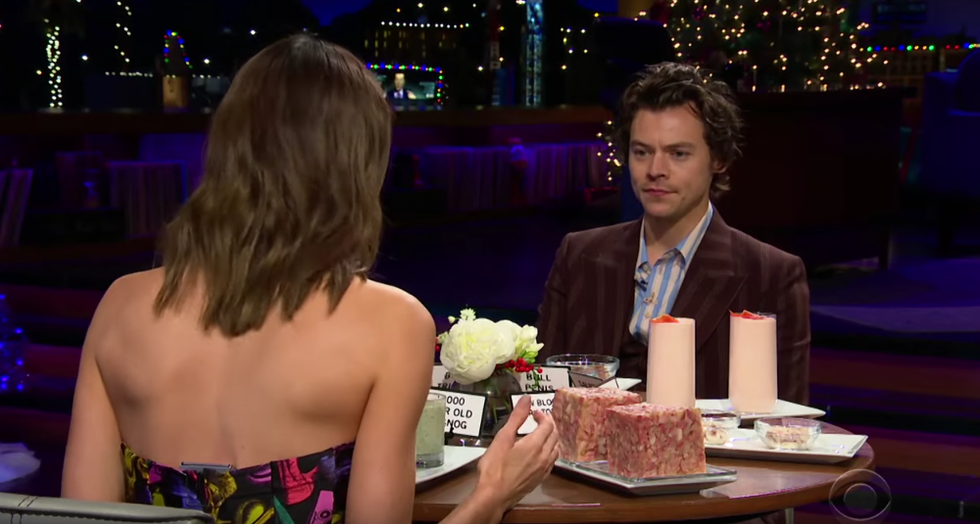 Though we didn't get much information about the brief fling back then, it seems as if both of them are in a better state of mind to be able to reveal some juicy gossip about it now.
The first question was very awkward!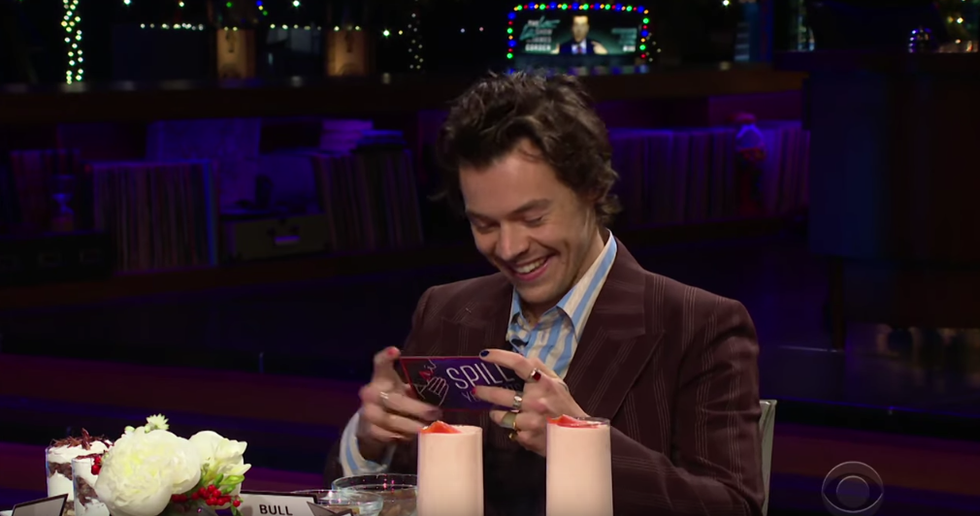 As Harry read the card to himself, he laughs, knowing it's going to be a difficult question for Kendall to answer. He looks at her and says: "Rank your siblings... from best to worst parent."
The audience immediately starts laughing and applauding...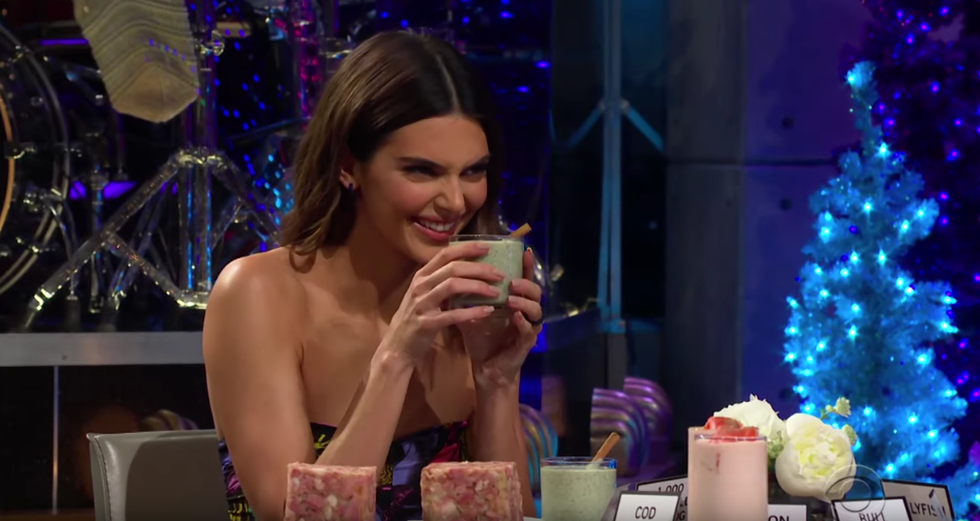 Harry thought Kendall wouldn't answer the questions and urges her to drink the thousand-year-old eggnog drink in front of her. However, she tackles the question, head-on.
And it was pretty savage!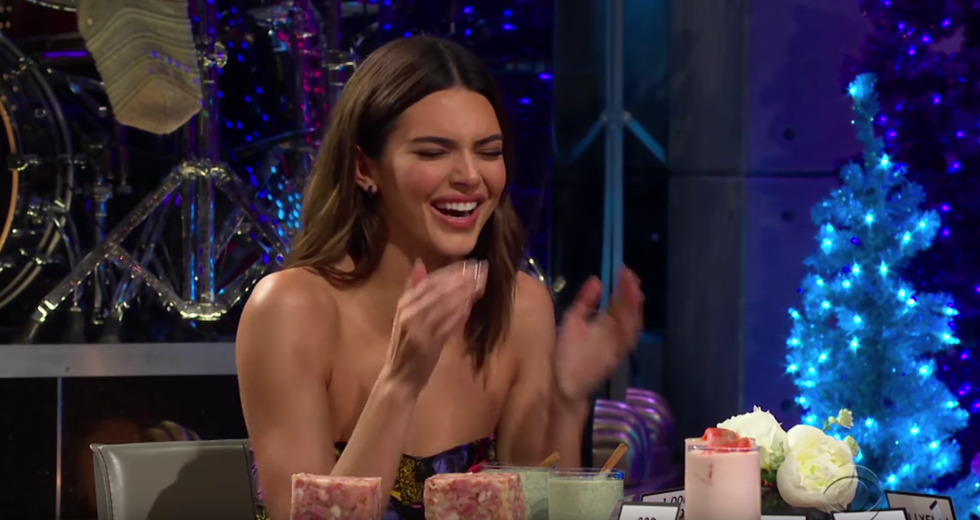 Her final rankings stand like this: Rob first,
cute
, then Khloe, Kim,
love that
, then Kylie... and finally... Kourtney!
Yikes
!
Harry was shocked... as was Kendall!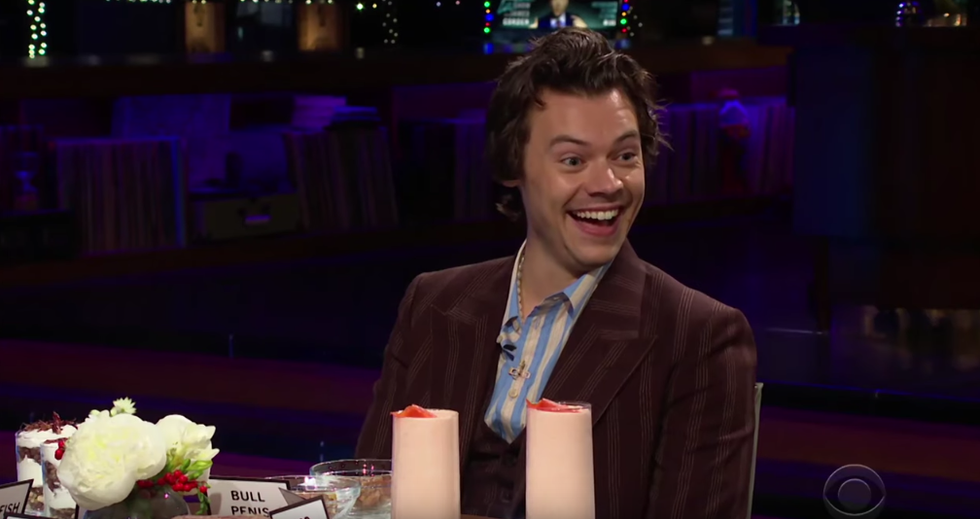 She couldn't believe she had just ranked all her siblings on their parenting skills. It is a very sensitive subject but hopefully, none of them will hold it against her...
And Harry didn't get it any easier.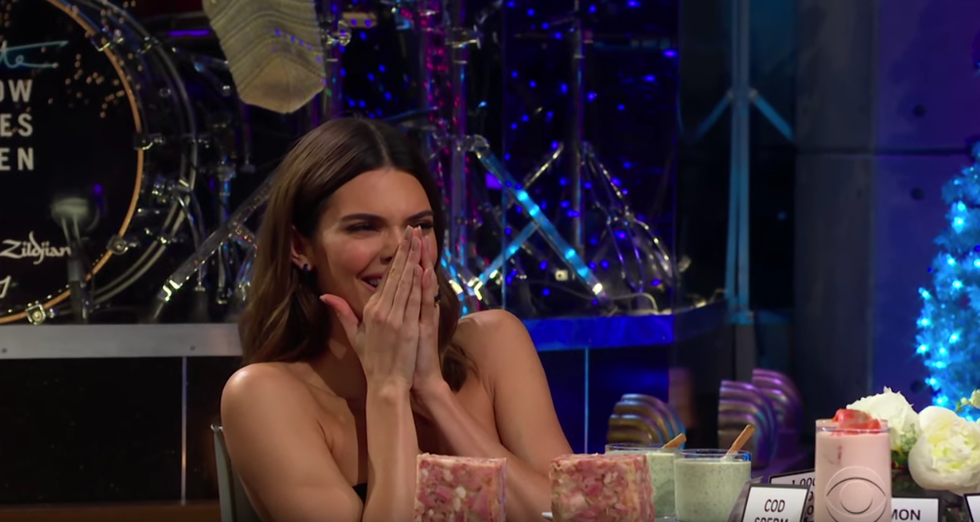 The model asked him: "Which songs on your last album are about me?" And immediately Harry slapped a hand over his face, laughing.
And with a mouthful cod sp*rm on the line, Harry considered answering the question.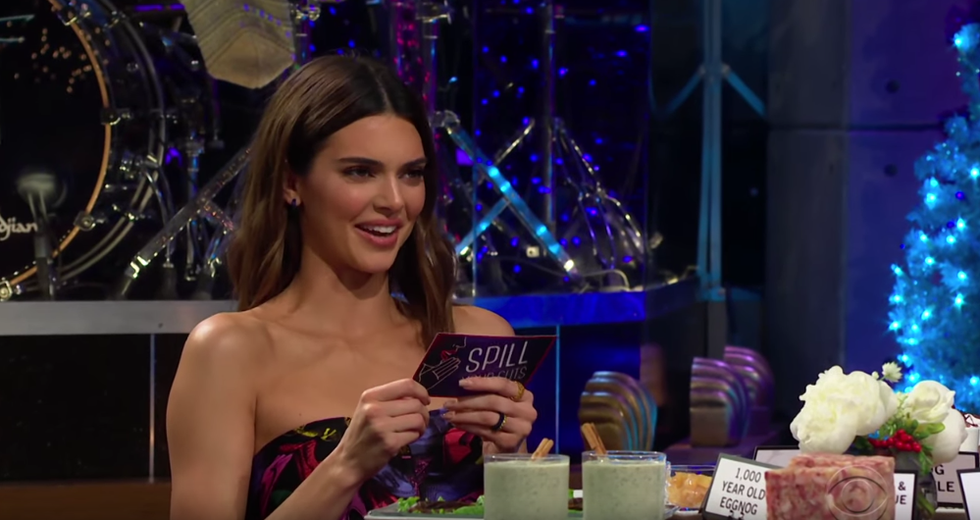 After teasing the audience with a half answer, he grabs a fork and puts some of the disgusting food in his mouth, which makes Kendall and the rest of the audience cringe. I mean, it was funny!
Disgusting
, but very funny!
Check out the full video here:
It's one of the funniest things I've seen in a while!
If you're in the mood to find out who Kendall Jenner has recently been seen with...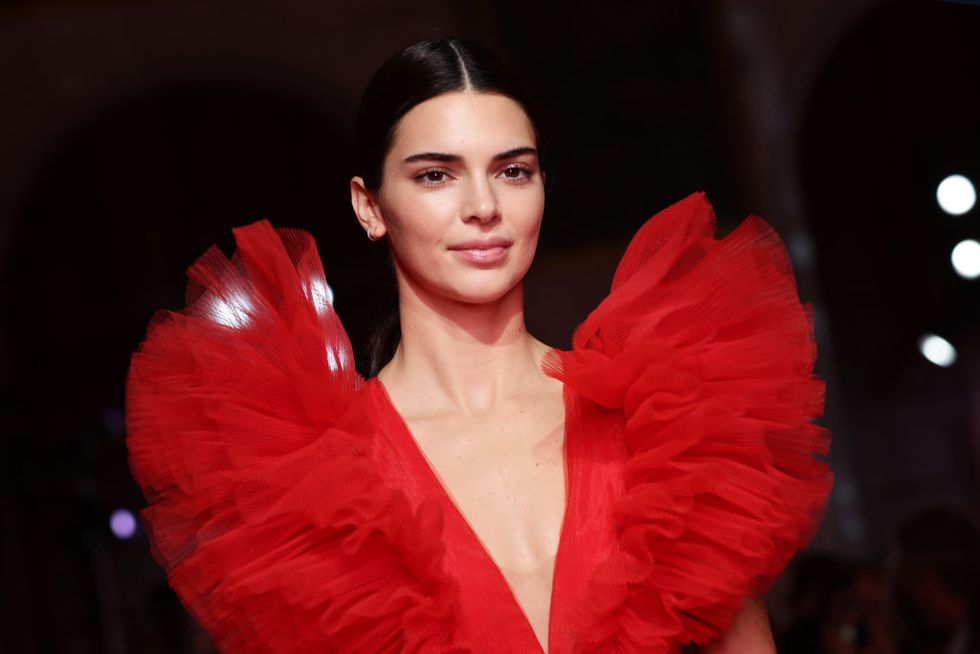 Then keep scrolling! I heard she might be in a relationship with none other than Leonardo DiCaprio...