For over sixteen seasons, the world has kept up with all things Kardashian/Jenner through the family's hit reality show. From sibling drama and seventy-two-day marriages (we're looking at you, Kim) to lavish getaways and, of course, Caitlyn Jenner's transition, we've seen it all unfold on screen.
But there's 1 sibling who's more absent than not - Rob Kardashian. In fact, many people forget he's even part of the A-lister family in the first place.
But now Khloe has revealed some exciting news...
Remember Rob Kardashian? Here he is pictured years ago.
Considering he's rarely ever seen on or
even
off-screen, you've probably forgotten that he's actually part of one of the most famous families in the world.
Rob is the youngest of the 4 Kardashian siblings.
Just like his famous sisters, he shot to stardom in 2007.
Just over 10 years ago, the family welcomed cameras into their home for their smash hit reality show,
Keeping Up With The Kardashians,
which has since become a pivotal part of pop culture.
Along with Kim, Kourtney, Khloe, Kendall, and Kylie, Rob was a staple on the show.
And we watched as every drama, scandal, and lavish vacation unfolded on screen. We even got to see Caitlyn Jenner transition back in 2015 (though according to Caitlyn, one Kardashian sibling didn't take to it
too
well - read all about it at the end).
But from the show's seventh season, everything changed.
Rob went from one of the show's most-seen faces to a mere minor character.
Rob's issues with his weight quickly became apparent.
The star gained one-hundred pounds over the course of the year - something he has since admitted caused him immense insecurity and led him to his somewhat reclusive lifestyle.
Almost overnight, we began seeing less and less of him...
His lifestyle plummeted him into the grips of depression and viewers watched as his sisters and mom struggled to come to terms with the "new Rob."
He began skipping family vacations...
At one point, he even tweeted "No one will ever understand how much it hurts."
Kris Jenner admitted she sometimes "cried herself to sleep" thinking about Rob's declining mental state.
In an April 2015 episode of
Keeping Up with the Kardashians, 
Kris
opened up
about her son's worsening depression: "I cry myself to sleep literally every night worrying about [Rob]. It's breaking my heart."
Viewers would get a rare glimpse of Rob on KUWTK just once or twice in an entire season.
And it's really just been downhill from there...
Rob found himself in the midst of endless controversy with his highly public relationship with Blac Chyna.
In 2016, the pair kicked off their romance which quickly became plagued with scandal and drama.
The pair even have a daughter together.
Rob made a brief return to the small screen with the pair's reality show, Rob & Chyna..
But their on-off relationship wasn't meant to last, and a
hell
of a lot of drama went down in the months that followed the breakdown of their then-engagement.
The pair had a very public breakup.
And it saw Rob go on a full-blown social media rampage about his ex.
Remember this?
In December 2016
, hackers leaked what appeared to be texts from Chyna's phone branding Rob as "lazy and fat" and declaring her intention to leave him with Dream.
Just hours later...
Rob took to Snapchat and Instagram with photos and videos of his empty house, claiming that Chyna left him and took Dream with her. But Chyna quickly denied it and, a few days later, they were once again posting happy family pictures on social media.
But matters got even worse...
In 2017, Rob took to Instagram, posting what appeared to be a video of Chyna in bed with another man, along with since-deleted nude images of the star, and video of her undergoing a medical procedure. He captioned the first video: "Hahahaha Chyna just sent me this video saying happy 4th of July what a crazy person. Come spend time with your daughter instead of f**king me and then this dude right after. U need help."
It didn't end there...
He has also posted several text posts where he alleged that Chyna cheated on him and claimed she took advantage of him financially.
He could have been facing charges...
Not only did the posts violate Instagram's community guidelines (his account was deleted before unsurprisingly, Kris Jenner took over the account - with the bio now claiming that Rob no longer posts himself). At the time, Chyna also reportedly asked for a "seven-figure settlement" on top of the 20k a month in child support he already paid.
Rob, who, as we mentioned before, doesn't post on his own Instagram, has barely any photos of himself on the account - so we rarely ever get to see what he's up to now.
But, that could be changing.
It seems the star is finally gaining some confidence in himself...
Khloe Kardashian made the big announcement on SiriusXM Hits 1.
The Morning Mash Up this week she opened up the possibility of her brother's return.
The hosts and Khloe began discussing the show never-ending and reaching season 74.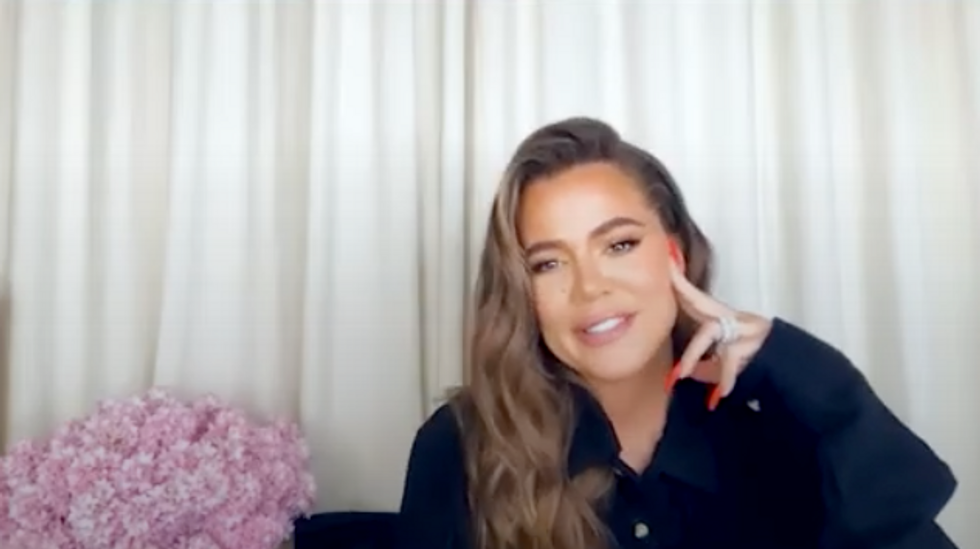 When asked if she saw a time when the show might end, Khloe explained, "We always say when it becomes unfun and we are all dreading doing something, then hang it up. I mean it's not going to last forever and we know that."
She then added, "My brother's coming back around."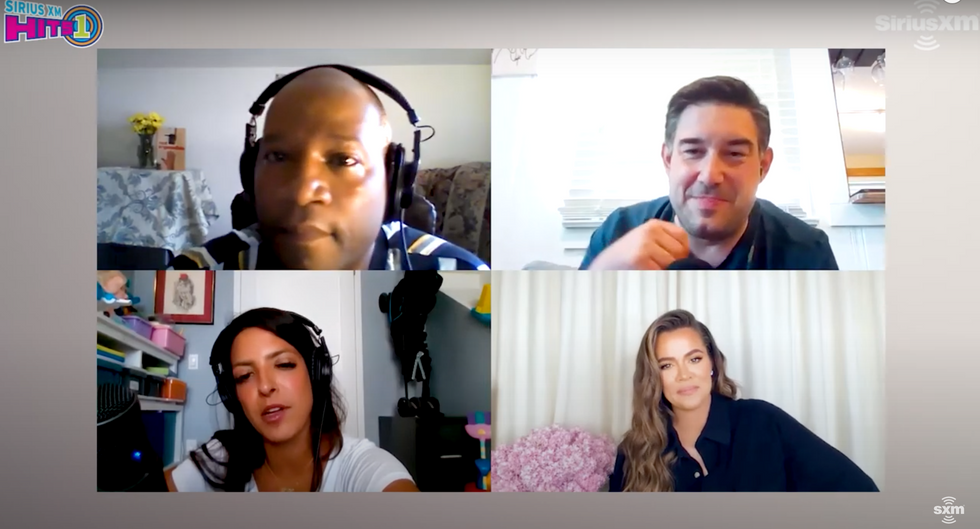 "He's feeling more confident and comfortable. I think he just started a whole new season, so here we go."
You can watch the interview here.
Many fans will be thrilled at his possible return. For more Kardashian/Jenner move, keep scrolling to see why Caitlyn Jenner said she hasn't spoken to Khloe in 5 years…