Khloe Kardashian has yet again posted another unrecognizable selfie, and fans have spotted a tell-tale sign of photo-editing.
Keep scrolling to check it out...
Khloe Kardashian has started to look more and more unrecognizable over the years...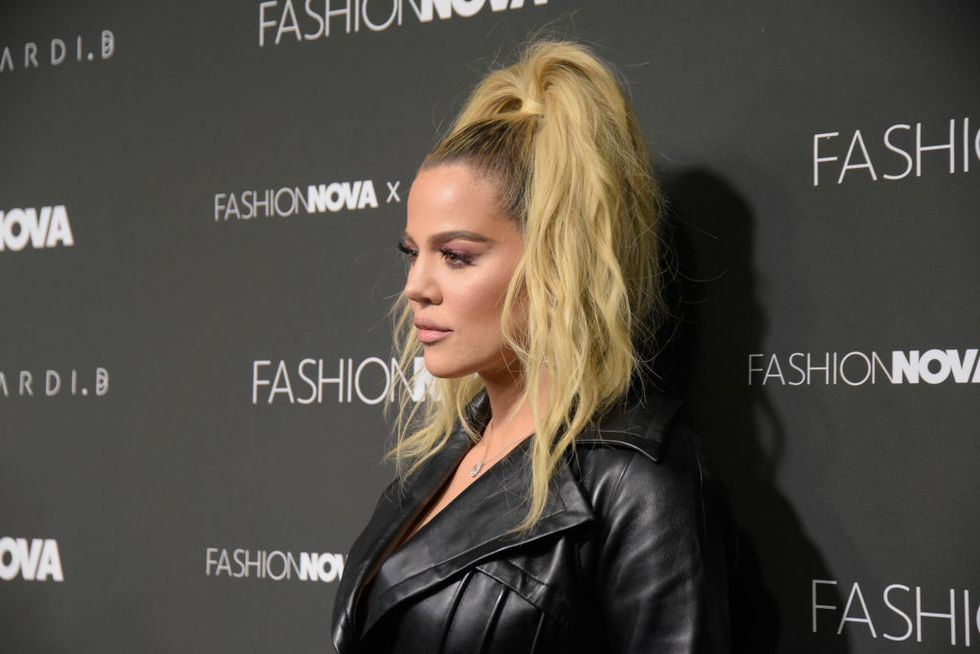 And fans now think they've sussed out her drastic appearance change from a recent Instagram selfie.
Love them or hate them, you'll know about the Kardashians.
The infamous sisters have built viable careers out of... well, not much really. Which, in a way, is a talent in itself.
But of the sisters, there was always something of an odd one out.
The youngest Kardashian (and the middle sister of the whole Kardashian-Jenner clan) is Khloe, and since the sisters landed on our screens many have pointed out that she doesn't look quite like her siblings.
Some have even speculated about Khloe's parentage (but that's another story).
Either way, over the years, Khloe has moved away from her more unique look, and has started looking more and more... well, Kardashian-esque.
Because, honestly?
Coming from a family with a bunch of sisters who look like
this 
seems like the perfect recipe to breed insecurity. Put media speculation and social media pressures on top of that, and we can't imagine that things have been too easy for Khloe.
But, over the years, people have noticed something.
It's not a phenomenon unique to Khloe...
This side-by-side of Kim Kardashian and Kylie Jenner went viral last year when people noticed that Kylie looked more like Kim that she did old photographs of herself.
And that's not the only controversy Khloe has faced.
KUWTK, but her online promotion of potentially harmful weight loss products didn't go unnoticed by her critics.
She's also been accused of cultural appropriation.
cornrows
- something that many online thought was
totally
inappropriate and potentially offensive.
She's also had other accusations tossed her way.
That's not the only way she's changed, either.
And there's another part of Khloe's body that has come under scrutiny.
Because, recently, Khloe's Insta has been getting a lot of attention.
Just like her sisters, she's well-known for favoring a selfie. But some of the images she's posting have garnered some less-than-favorable comments.
It's true ...
Khloe is looking a little bit unrecognizable these days. When comparing her natural appearance to now, a little bit of work seems hard to deny.
Some had strong objections...
It does seem odd that Khloe seems to promote feeling beautiful in one's own skin when she's clearly uncomfortable in hers.
Here's the first selfie which got eyebrows raised.
It seems that Khloe has had a little bit of work on every part of her body...
Nobody looks like this naturally.
Khloe insists her impossible hourglass figure comes from just working out...
all know that this isn't the case, and in the last year, her Kardashian figure has seemed to sculpt into something even more extreme.
And her most recent Instagram selfie has caused a huge internet debate...
the hell out of it.
The selfie in question looks absolutely nothing like Khloe...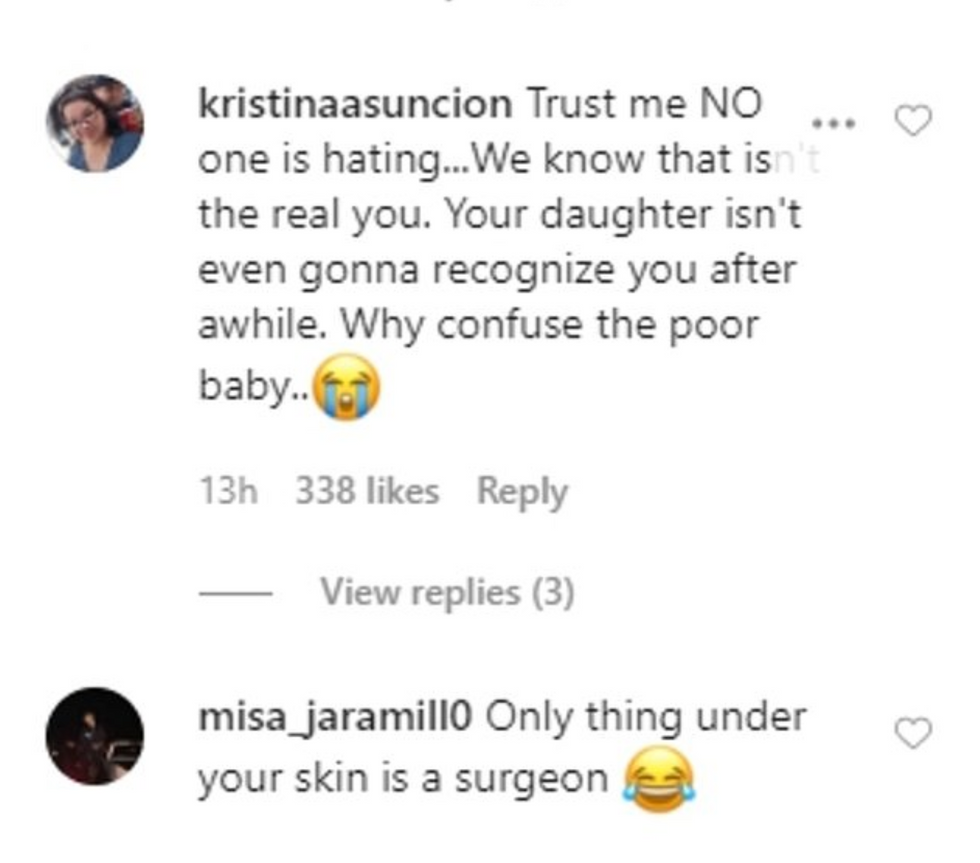 And eagle-eyed fans believe that they've spotted something that gives away that the snap is just one big edit.
There's something fishy about the necklace she is wearing...

And fans have noticed that the chain appears
to be missing
on the left-hand side.
Khloe's skin is noticeably glowing in the selfie...

Meaning it is almost certain that she has edited the picture to make her skin appear to be silky and flawless... all whilst accidentally erasing the necklace chain around her neck.
For many, this selfie is confirmation of all of the work Khloe has had on her face...
@barstoolsports @KFCradio @KFCBarstool Their plastic surgeon has done some crazy 'jaw bone shaving" and fillers on them for years.

— RealSunny20 (@RealSunny20)1590261788.0
And fans aren't fooled
at all.
Here's the infamous selfie...