Just when you thought you were up-to-date on all the Kardashian family news, we've got more!
You've probably already come across the many pregnancy rumors surrounding the Kardashian/Jenner family. Kim is expecting a baby girl via surrogate, Kylie is reportedly expecting her first child with boyfriend Travis Scott, and several sources report that Khloé is expecting a child with her boyfriend Tristan Thompson. (There were even some rumors floating around about Kourtney being pregnant, which she addressed yesterday.)
Earlier today, Us Weekly revealed new details about Khloé's pregnancy.
Khloé's pregnancy rumors started making the rounds very soon after Kylie's own pregnancy was in the news.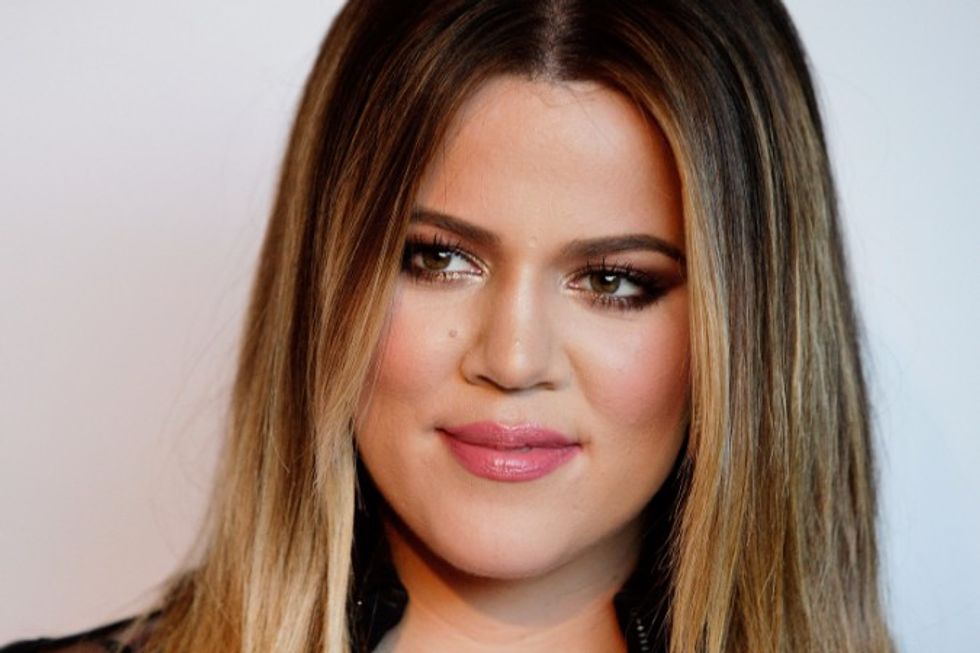 via: Getty
Sources say that Khloé has been hesitant to confirm the rumors of her own pregnancy because she doesn't want to steal Kylie's spotlight. "[T]his is such a wonderful moment for her," a source close to the situation told
People
. "Not only is she going to be a mother, she is going to be raising a child with a man she truly loves. Everyone is over the moon for them both."
Now, multiple outlets are reporting that Khloé is having (drumroll, please) a boy!
Khloé has been dating her boyfriend Tristan Thompson since September of last year.
Us Weekly
, "Marriage is definitely in the cards" for Kardashian and Thompson. "They are just waiting for the right time to move forward. Khloé doesn't want to rush into anything." How exciting! We wish the whole family the best!