Millions have now been affected by the virus, wreaking havoc on our society, and tearing our loved ones away from us.
One family has shared their heartbreaking story of how the virus affected their "supermom."
Keep scrolling to read the full story...
According to Donald Trump, deaths here in the U.S. could reach 100,000 more.
He said that if the death toll stays at or below 100,000, "we all together have done a very good job."
But that's not what it feels like for the families involved...
Heartbreaking: that a 17-year-old died of COVID-19 after being denied urgent care treatment for not having of insur… https://t.co/kdFZXaw5jT

— Kay 🌎 (@Kay 🌎)1585401879.0
That have lost, or continue to lose loved ones due to this pandemic.
Sadly the cases continue to rise.
JUST IN: 12 year old girl in Belgium, who had tested positive for coronavirus, has died.

— The Spectator Index (@The Spectator Index)1585647815.0
With the age of those infected getting younger and younger.
A forty-two-year-old single mother of 6 is the latest victim.
Sundee Rutter was a breast cancer survivor who died as a result of COVID-19 on March 16th.
The last time her kids saw her was through a small glass window.
As their mother was losing her battle with coronavirus, Elijah Ross-Rutter and his 5 siblings said goodbye to her using a walkie-talkie.
The receiver was propped up next to her pillow.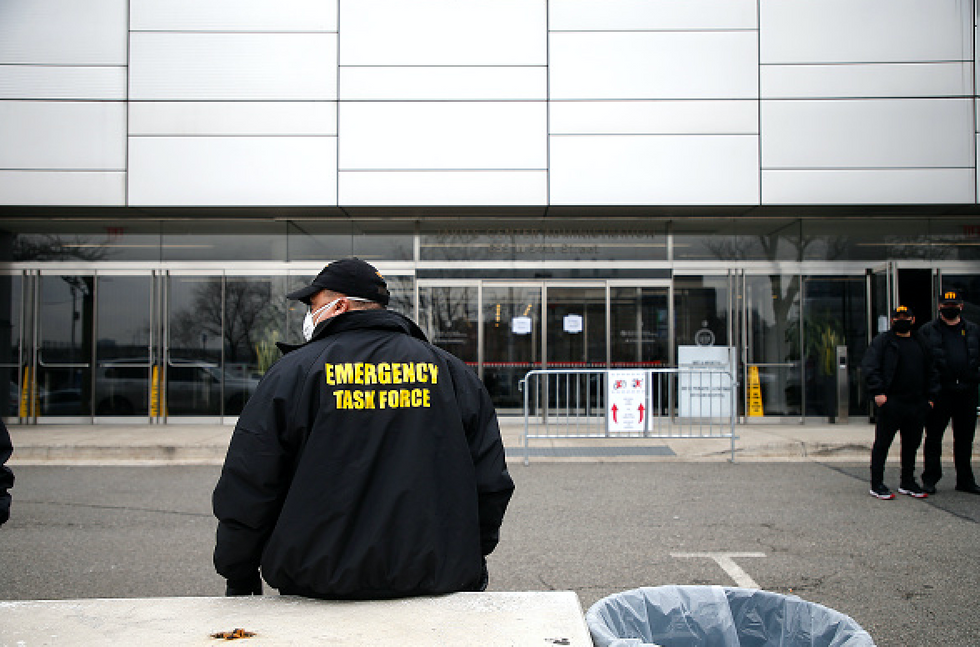 via: Getty
Ross Rutter, her fourth oldest child, said: "I told her I love her... she shouldn't worry about the kids."
Her family waited outside her hospital room.
Don't let this be forgotten ... One month ago #Trump called the threat of the #coronavirus a "hoax," slammed the me… https://t.co/0Z1NeD3mJi

— Jerry Hicks (@Jerry Hicks)1585500721.0
All 6 of her children, as well as her sister and mother, said goodbye via the handheld radio device.
Rutter was only just recovering from her yearlong bout with breast cancer when she was diagnosed with COVID-19.
She was used to having her family by her side during her cancer treatments, but with coronavirus, she could only communicate with them from behind the glass.
At first, they were allowed to see her with a face mask on.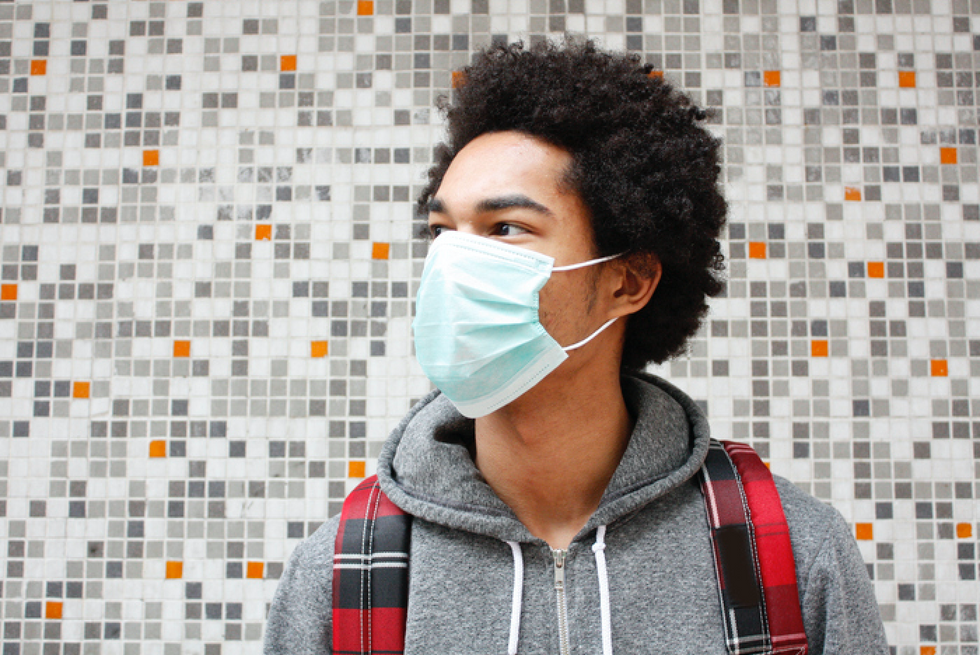 via: Getty
But that quickly changed and she was soon isolated by the hospital.
This made it difficult for her kids to see her.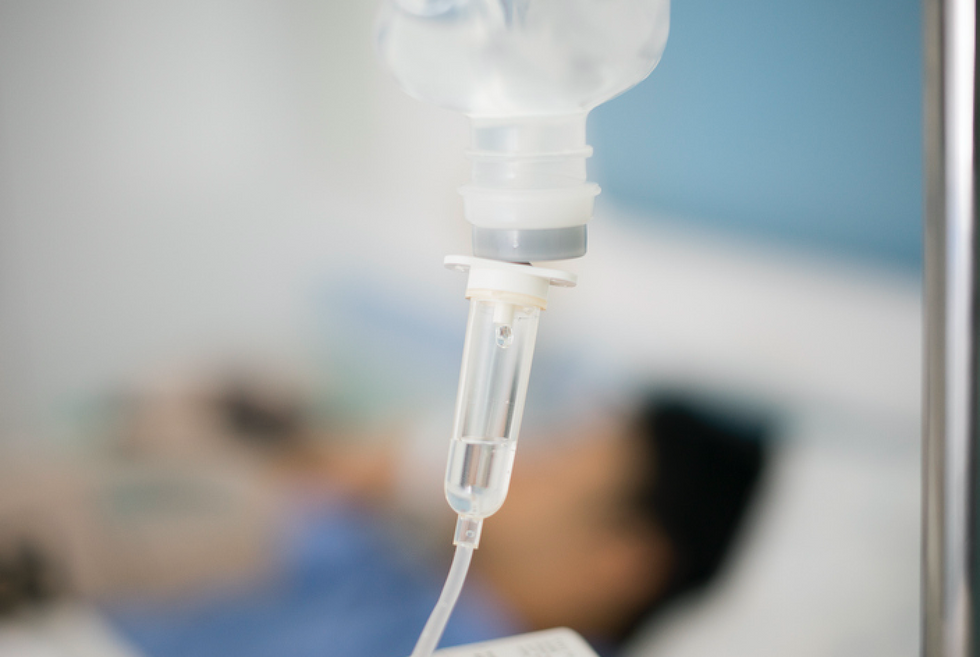 via: Getty
Ross Rutter said: "Like, I'm about to lose my best friend and she can't even hear me."
She first visited Providence Regional Medical Center on March 3rd.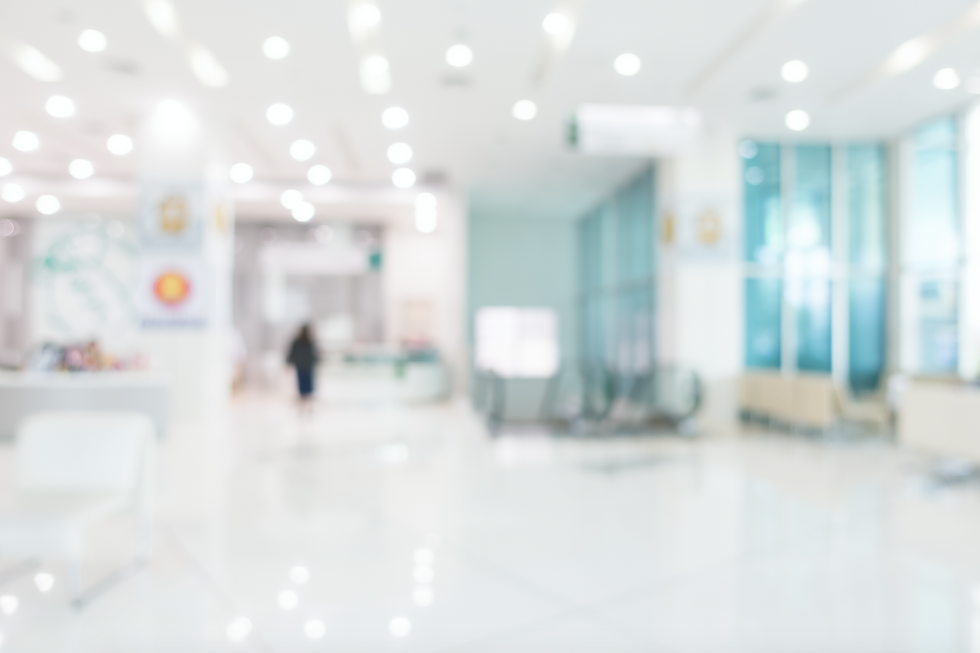 The hospital in Washington where the first known US case of COVID-19 was treated.
She spent 8 hours in a sealed room.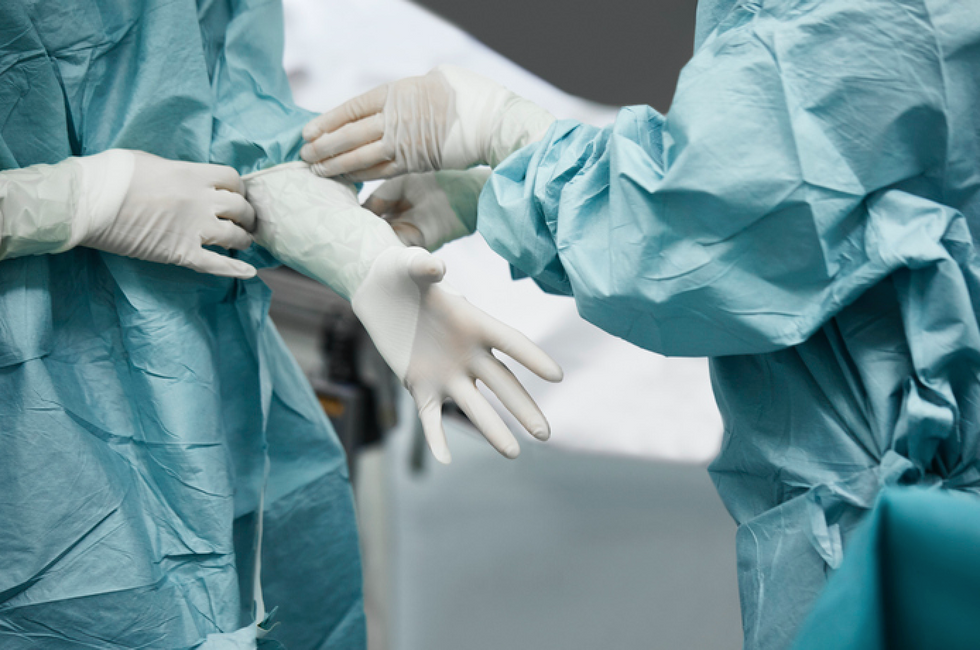 via: Getty
Where hospital staff wearing full protective suits would come in and out.
Ross Rutter said: "They don't even want to touch my mom."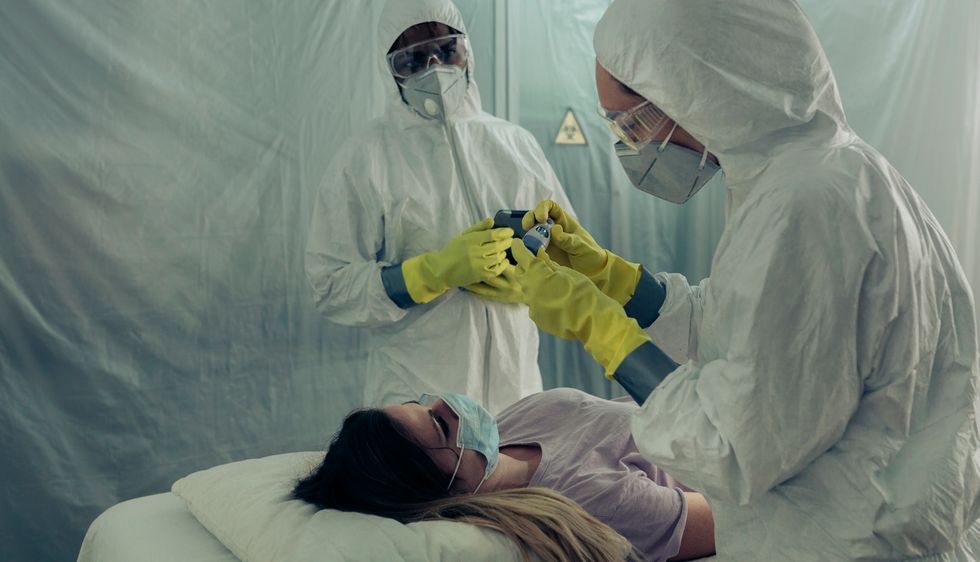 via: Getty
Later saying that they were both sent home from the hospital.
At the time there were only twenty-seven reported cases.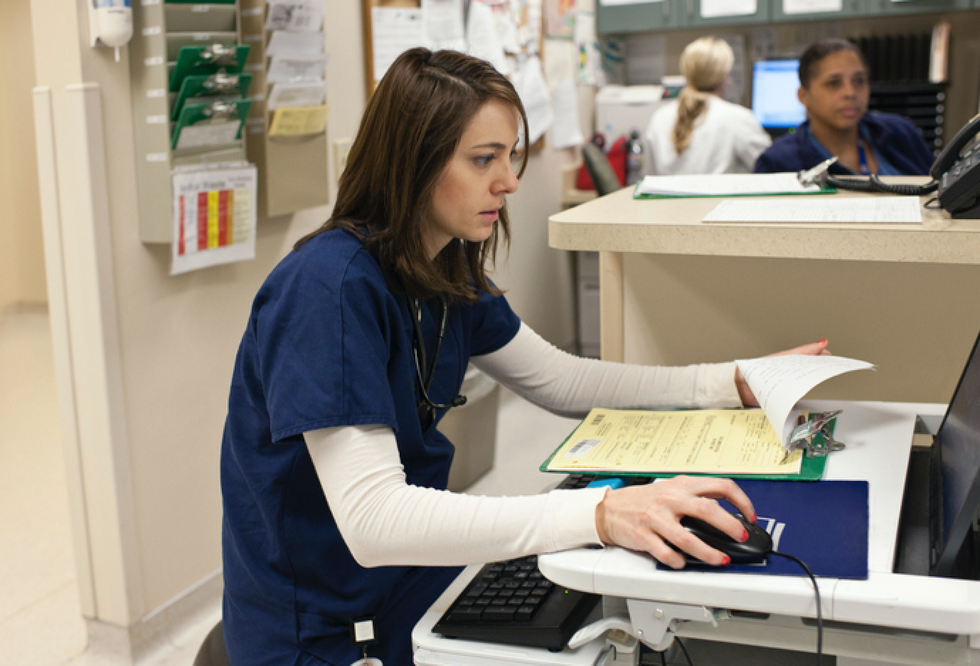 via: Getty
"She thought she had the flu, probably, but like, the coronavirus? It was kind of hard for us to understand how she could get it because not that many people had it around here," Ross Rutter said.
The death toll has increased dramatically.
Trump must be the most incompetent, irresponsible president in USA's history. Sadly I predict the death toll will b… https://t.co/CyahaiwVxd

— Geraldine Waugh (@Geraldine Waugh)1585655758.0
There were only 9 deaths in Washington state when she was diagnosed, compared to Monday, where there were 1,068 cases and twenty-one deaths. Just in Snohomish County, where Rutter lived.
They returned to the hospital on March 7th.
4 days and 18 hours ago the world crossed 500k cases. Right now, it's 800k. And death toll almost doubled, it was a… https://t.co/WohrgdoolW

— Martijn Linssen (@Martijn Linssen)1585654431.0
This time, her son was confined to the visitors waiting area, while the doctors examined his mother.
Several hours later the doctors told him they were keeping his mother in overnight.
Coronaviurus: What Is Covid-19 Pneumonia? How Does It Affect The Lungs? #coronavirus #CoronaVirusUpdate #Covid19 https://t.co/yhuhPi2rXc

— Boldsky (@Boldsky)1585655459.0
She was being treated for Pneumonia, and the next day tested positive for COVID-19. He said "For a while, she was able to text," adding that she told him she was "much better" when he asked her how she was doing March 12. Text messages then dwindled, turning into emoji-only responses.
On March 16th the doctors called the family to come in.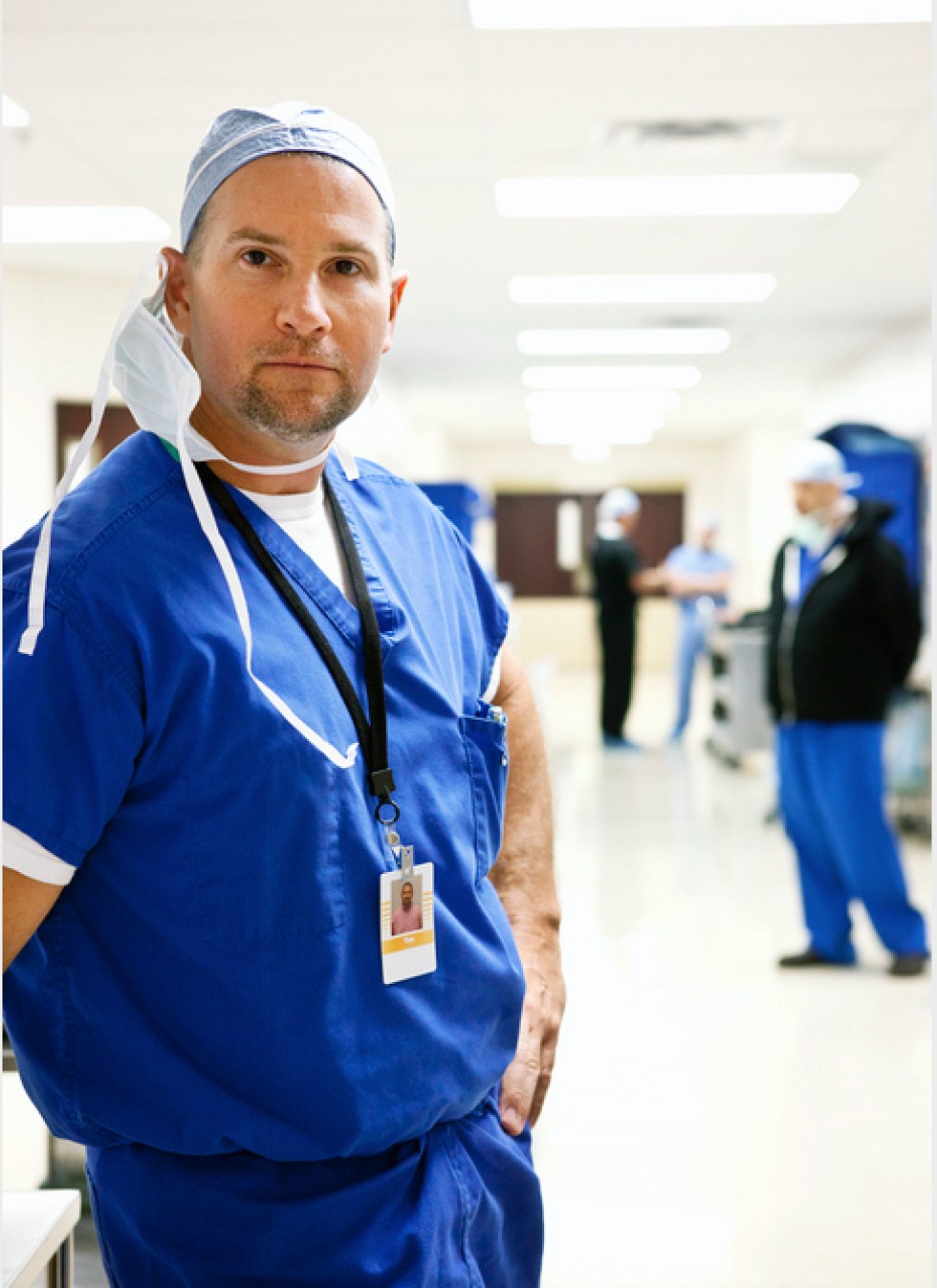 via: Getty
He said: "She was sending me hearts on the messages but she wasn't replying." She died later that afternoon.
She would have celebrated her forty-third birthday this August.
Her children described her as "kind, beautiful, caring, and goofy," but most importantly willing to put her children before herself.
People across the country have shown their support.
They have donated more than $275,000 to her family, which the oldest, twenty-four year old, Tyree Rutter, plans to use to secure housing for him and his younger siblings after he completes his last year at university. Ross Rutter said: "Like it's crazy how much love and support we've been receiving from the community, it kind of goes to show how big of an impact my mom had on our community." "She was a supermom, you know?"