It's safe to say that the Kardashian-Jenners have stirred up their fair share of controversy over the years. Whether it's accusations of blackface or mom-shaming, the siblings never fail to find themselves at the center of backlash.
But this might be Kim's worst mistake yet...
Keep scrolling to see the side-by-side of the 'photoshopped' and unedited pic.
Kim Kardashian has really messed up this time...
The Kardashians have such a big influence.
They've all starred in one of the most successful realities shows of all time and each of the sisters has a massive following on social media.
The Kardashian-Jenners are more than just influencers, though.
They're truly impressive entrepreneurs and businesswomen. Whatever you think about them, you can't deny that they've done well for themselves.
Especially coming from pretty humble beginnings.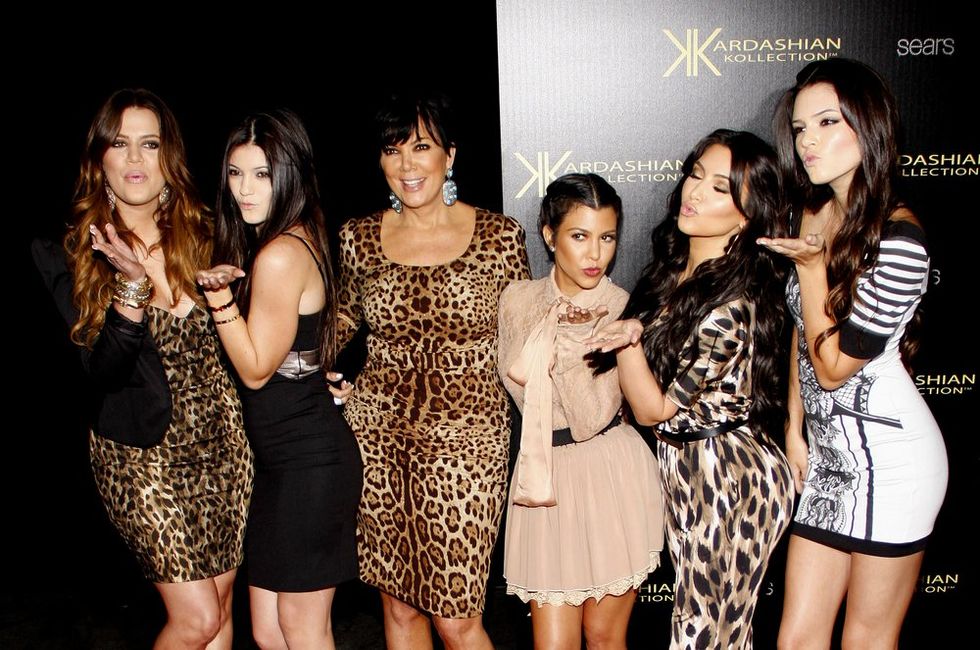 Sure, they've always had an element of wealth and fame - but back when 
Keeping Up With The Kardashians 
started, the sisters certainly weren't the biggest Hollywood success story.
They've come a long way.
And more and more, the family are being respected as major players, particularly in the realms of fashion and beauty.
Although it's certainly no secret that the siblings have stirred up their fair share of controversy over the years.
But there's one sister who seems to land themselves in hot water more than the others...
Kim frequently seems to get on the wrong side of fans.
The accusations came after this magazine cover was released:
Her skin had been noticeably darkened.
@KimKardashian @7Hollywood_Mag @alixmalka @MakeupByMario @peter GIRL WHAT IN THE BLACKFACE FUCK IS THIS??? I'M SO… https://t.co/rAVEsCxMVS

— ashley yates (@ashley yates)1576777630.0
Whether it was spray tan, strange lighting, or overuse of photoshop, it's not a stretch to say that Kim is unrecognizable.
Kim has also been frequently mom-shamed.
Remember when this photo caused a stir?
(North West, 6, Wears A Nose Ring To Church With Kim Kardashian & Kanye West — See Pics) has been published on Holl… https://t.co/n1GxjJdNZl

— Evelinka Könke (@Evelinka Könke)1574096905.0
North was seen sporting a faux nose ring. The questionable jewelry choice came just weeks after her newly religious dad, Kanye, put a strict ban on her wearing makeup.
But her latest move may be her most controversial yet...
The social media mogul has been accused of photoshopping her own kids...
The comments on the picture were pretty extreme...
One fan claimed this was "sick."
While another pointed out just how different North looked...
"The way she made North thinner," she exclaimed. I mean, the difference is pretty drastic.
Some people went to extreme lengths...
This comment got 277 likes, so it seems like a lot of people agree with this user's views.
The post has since received over 44,000 likes in one day...
Not to mention thousands of outraged comments.
However, one person tried to provide some reason...
They suggested that maybe it's a motherly tactic that Kim's using to make sure people don't start trolling her children, but they were quickly drowned out by other comments.
"What a sick obsession."
This user was angry when she saw the pictures and urged Kim to "leave her children alone."
Others pointed out the differences in both pictures...
I mean it's a pretty drastic change, how were people supposed to remain silent?
Here's the original picture:
It was a paparazzi shot which Kim herself edited...
And here's the photoshopped version:
The account went as far as posting a video in which they compared the two shots and can be found on their Instagram account.
If you want to find out what the Kardashians have been up to during the pandemic...