It's safe to say that the Kardashian-Jenners have stirred up their fair share of controversy over the years. Whether it's accusations of blackface or mom-shaming, the siblings never fail to find themselves at the center of backlash.
And the latest controversial move comes courtesy of Kim Kardashian and her latest Instagram snaps.
Keep scrolling to find out what she's done and why North's involved in this whole thing. This may be her worst move yet...
The Kardashians are a media force.
They've all starred in one of the most successful realities shows of all time and each of the sisters has a massive influence on social media.
The Kardashian-Jenners are more than just influencers, though.
They're truly impressive entrepreneurs and businesswomen. Whatever you think about them, you can't deny that they've done well for themselves.
Especially coming from pretty humble beginnings.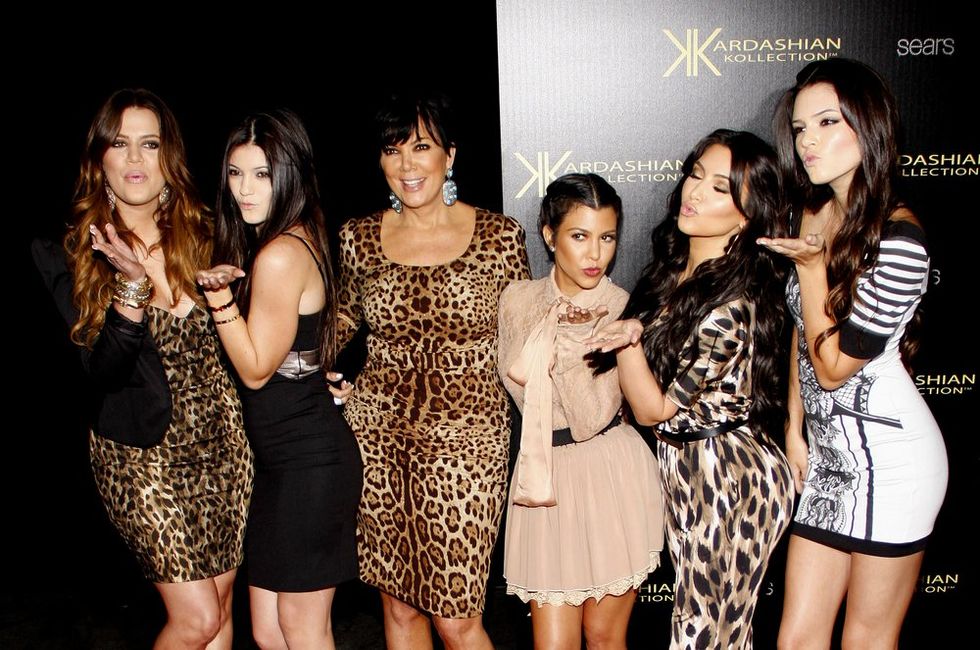 Sure, they've always had an element of wealth and fame - but back when 
Keeping Up With The Kardashians 
started, the sisters certainly weren't the biggest Hollywood success story.
They've come a long way.
And more and more, the family are being respected as major players, particularly in the realms of fashion and beauty.
Although it's certainly no secret that the siblings have stirred up their fair share of controversy over the years.
But there's one sister who seems to land themselves in hot water more than the others...
Kim frequently seems to get on the wrong side of fans.
The accusations came after this magazine cover was released:
Her skin had been noticeably darkened.
@KimKardashian @7Hollywood_Mag @alixmalka @MakeupByMario @peter GIRL WHAT IN THE BLACKFACE FUCK IS THIS??? I'M SO… https://t.co/rAVEsCxMVS

— ashley yates (@ashley yates)1576777630.0
Whether it was spray tan, strange lighting, or overuse of photoshop, it's not a stretch to say that Kim is unrecognizable.
Kim has also been frequently mom-shamed.
This picture of her 6-year-old daughter recently caused a stir:
(North West, 6, Wears A Nose Ring To Church With Kim Kardashian & Kanye West — See Pics) has been published on Holl… https://t.co/n1GxjJdNZl

— Evelinka Könke (@Evelinka Könke)1574096905.0
North was seen sporting a faux nose ring. The questionable jewelry choice came just weeks after her newly religious dad, Kanye, put a strict ban on her wearing makeup.
But her latest move may be her most controversial yet...
explosion of hate in her comments.
Out of all the accusation thrown at the star...
The social media mogul has been accused of using her kids as an excuse to culturally appropriate.
Fans have well and truly gone in on the star.

And they're
not
happy.
There was no holding back...

Some said they were "tired" of the star.
Kim has made this mistake time and time again...

Let's be honest - how often have we seen accusations of cultural appropriation thrown her way?
But it seems an overwhelming number of people think that having black kids gives her some kind of free pass.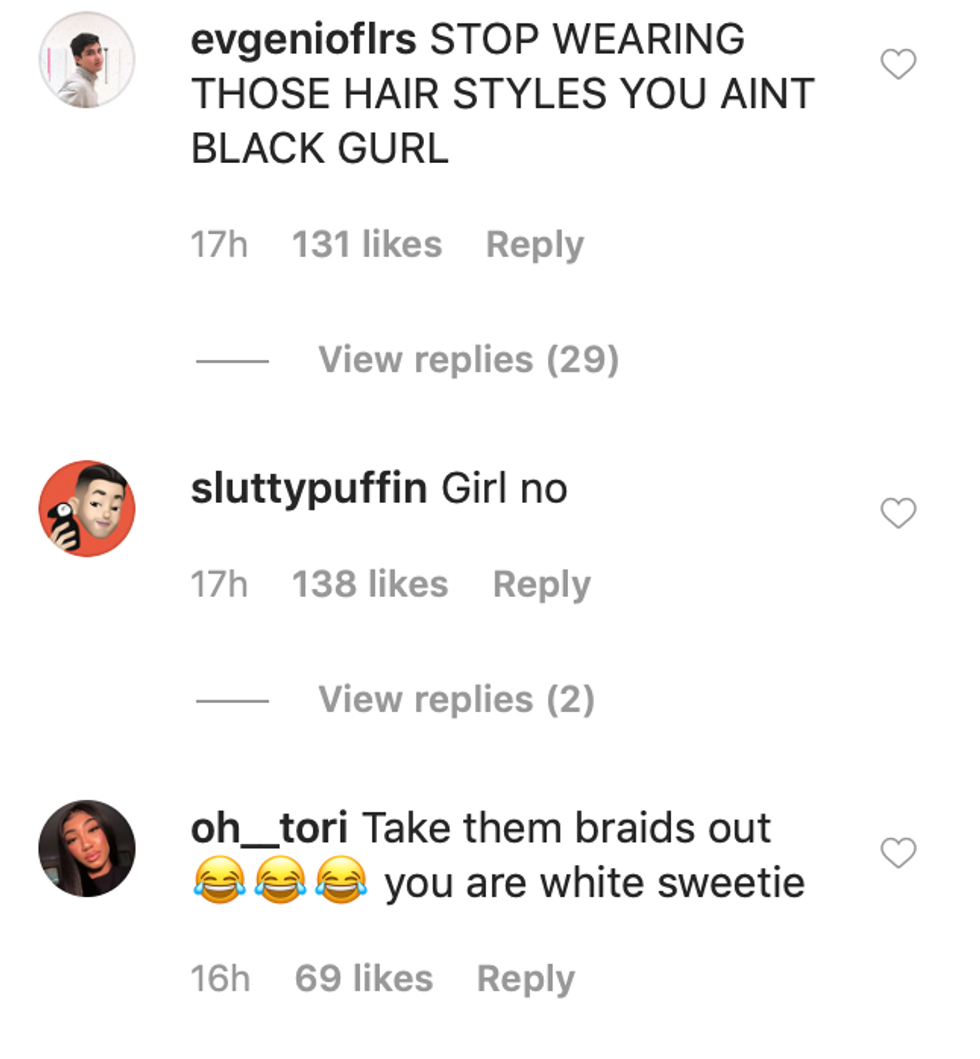 Keep scrolling to see the snap for yourself...
Some claimed she's doing it for attention.
@_jilli_bean At this point, I'm convinced that she does this for attention cause she knows that it will cause an up… https://t.co/H0mMg80NdU

— Boo, you whore 🌝 (@Boo, you whore 🌝)1583181155.0
"Hun you're white you can't wear braids period."
Here's the pic that sparked the comments...
And, because Kim and North West sported matching braids at the Yeezy Paris Fashion Show...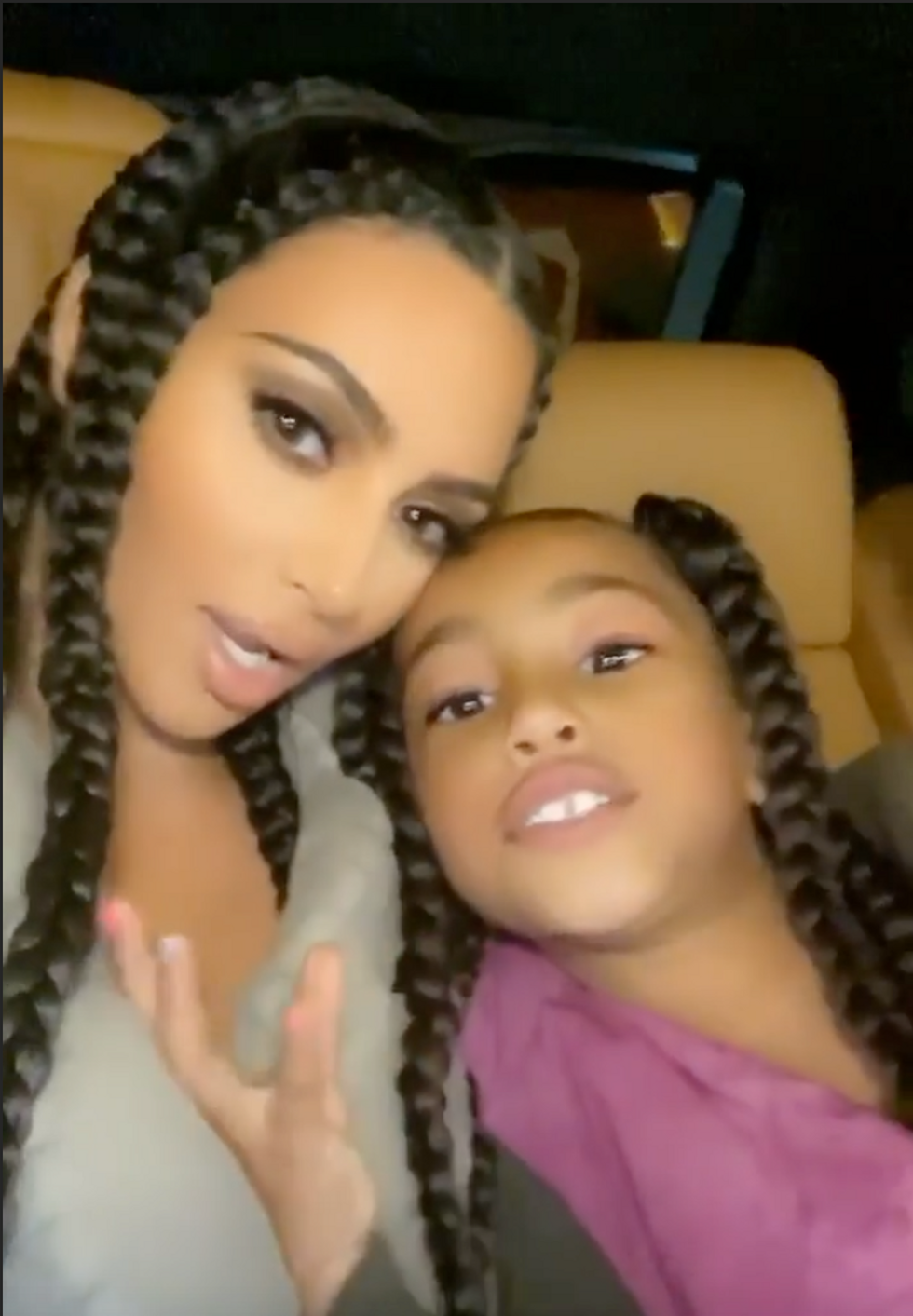 The pair are facing a considerable amount of backlash from fans... What do you think? This is far from the only Kardashian that has landed herself in hot water. Keep scrolling to see why Khloe has been put on blast for her "whole new face."