Caitlyn Jenner shocked the world last month when she entered the Australian jungle to take part in the British version of the celebrity show, I'm A Celebrity... Get Me Out Of Here. While Caitlyn battled it out on the bushtucker trials, away from the jungle, her famous family came under fire for failing to acknowledge Caitlyn's appearance on the show.
Now, Kim Kardashian, and Caitlyn's son, Brandon, have spoken out, and what they said is pretty shocking...
em
We all know about the famous Caitlyn Jenner transformation.
Remember? When the gold-medal-winning Olympian and partner to Kris Jenner,  announced the start of her
transition into a woman
back in 2015?
It was a huge part of the bizarre public spectacle that is the Keeping up with the Kardashian's.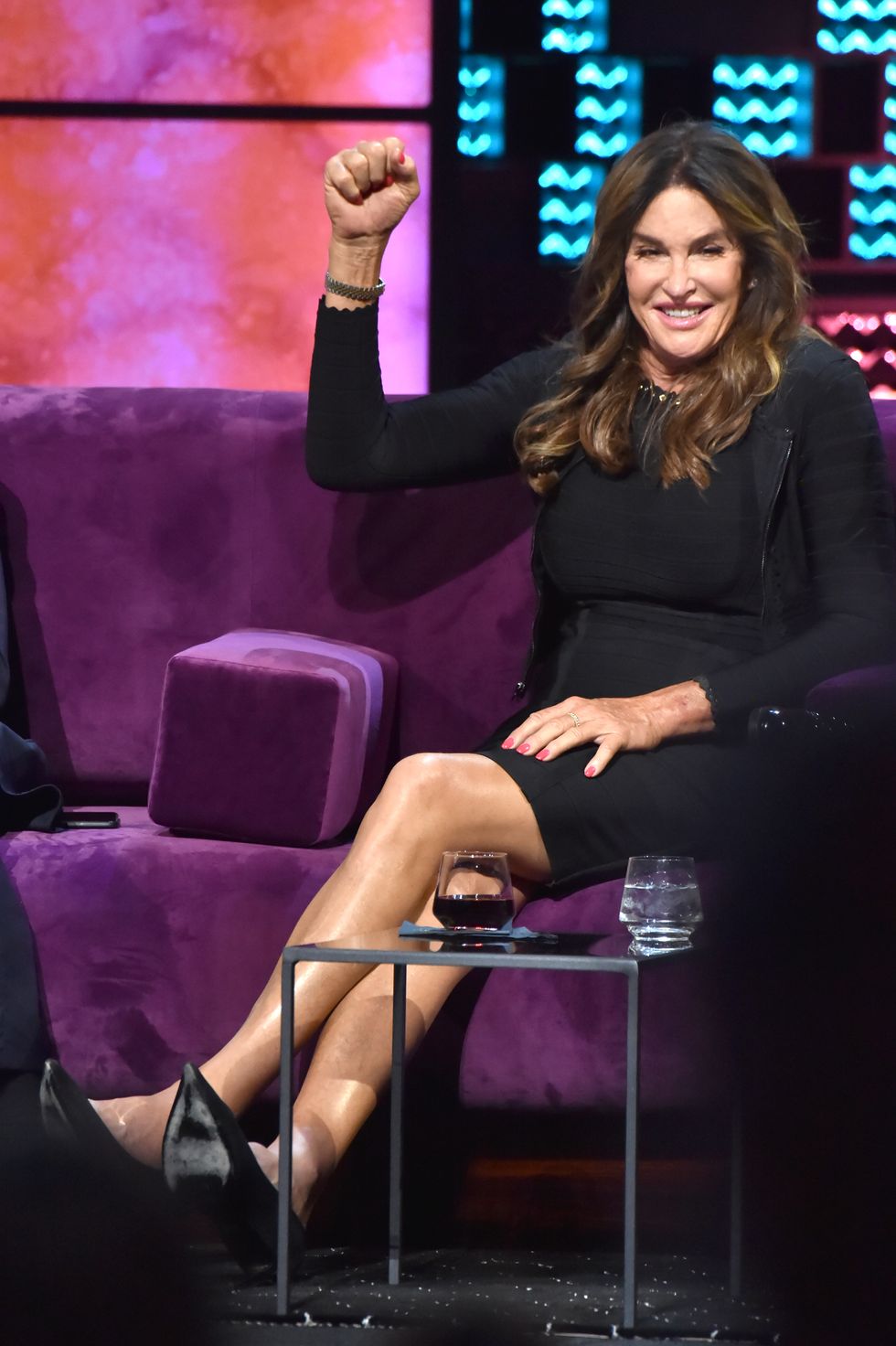 She came into Kris' life after the death of her first partner, Robert Kardashian. She had 2 children with Kris (Kendall, and Kylie) and was hastily blended as a significant family figure with all the Kardashians.
So, understandably, the world was shocked when she transitioned into Caitlyn.
And, in true Kardashian-Jenner fashion, she came out on the cover of Vanity Fair. People marveled at the impressive transformation. She underwent her final operation - the irreversible gender-reassignment surgery - in 2017, officially marking the birth of Caitlyn.
And she couldn't be happier.
Vanity Fair interview
as Caitlyn, she explained how liberating it felt to finally be open as a woman: "I have nothing left to hide. I am kind of a free person, a free soul. Up to this point, I would wear, you know, Bruce would wear sweatshirts with hoods on them so paparazzi can't get pictures and all that kind of crap."
Caitlyn insists that she is a nicer person than ever before.
Caitlyn is living her best life.
The former Olympian has ventured out into the industry on her own. Though she has the support of her family, she is now looking into making up for lost time for Caitlyn.
Her latest project involved going into the jungle for 3 weeks.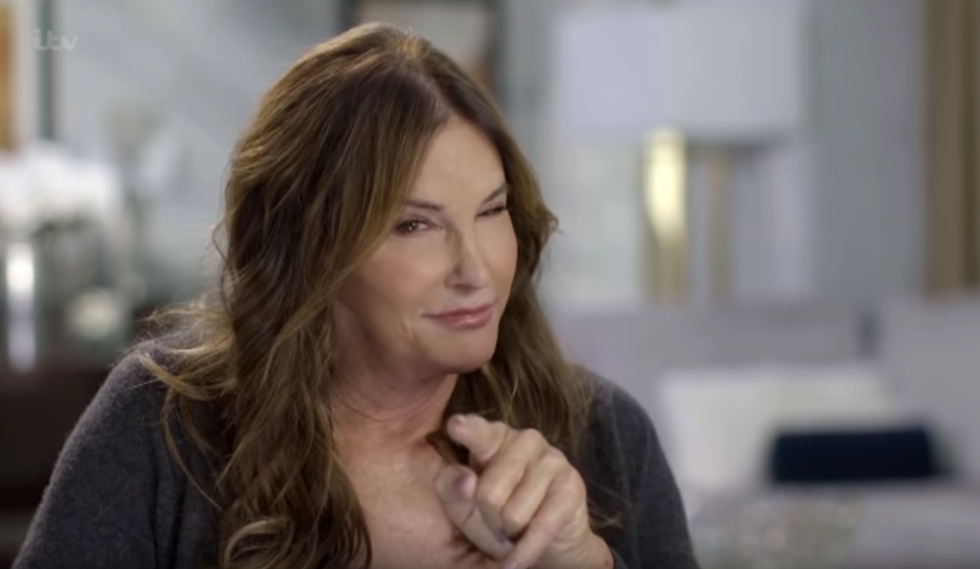 Caitlyn hung up the glitz and the glamour to go and get down and dirty with a bunch of British B-List celebs.
Things didn't get off to the best start...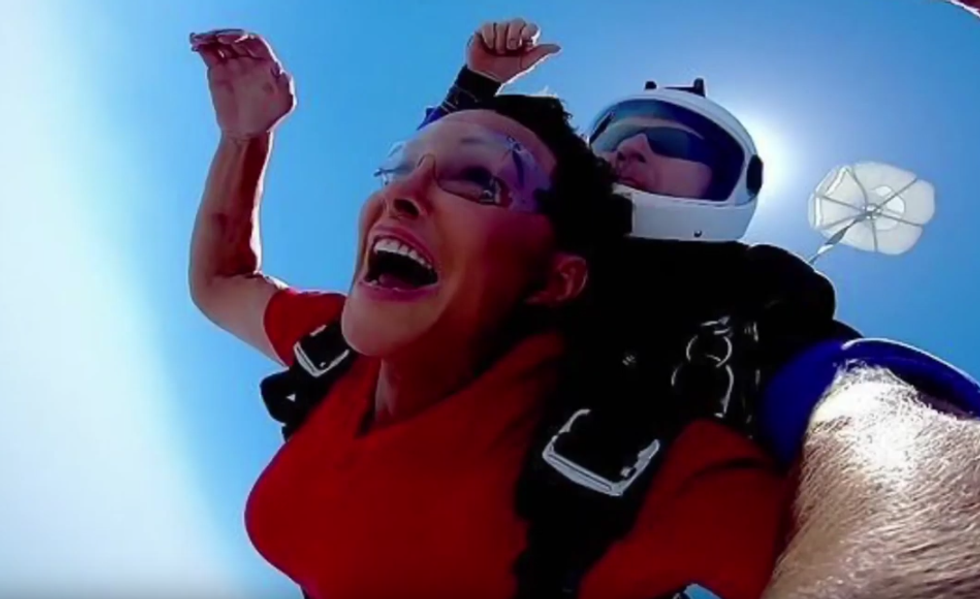 Within the first twenty-four hours, there were already tears. While everyone was fast asleep, Caitlyn decided to sneak away into the Bush Telegraph to have a little cry.
She claimed she had a "tough night."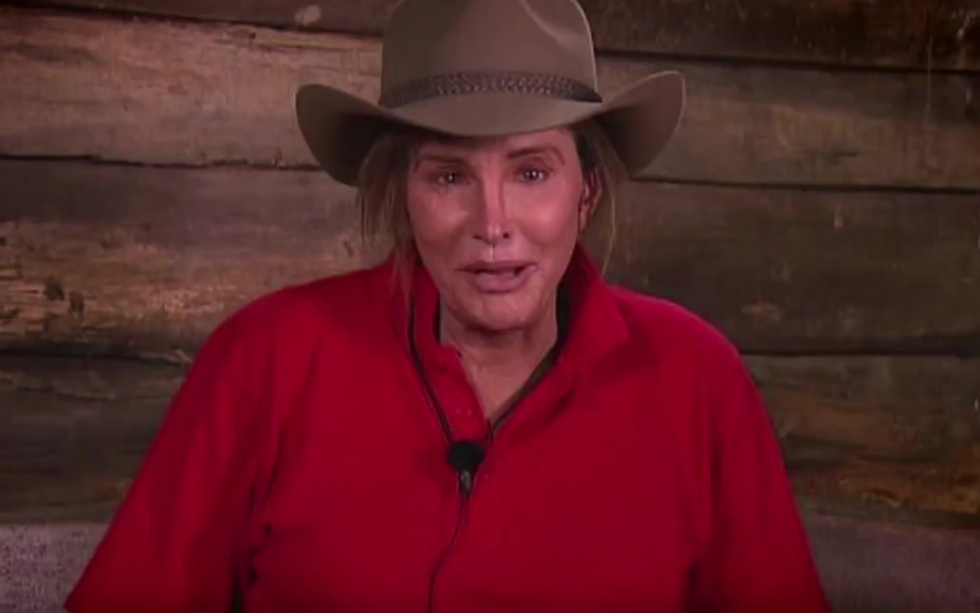 She wondered if she was spending her time wisely saying: "I'm seventy years old now and is being in here the right way to use my time. Should I be home with my kids, playing with the grandchildren? I've never quit at anything I've ever done and I'm thinking maybe it's time I learned how to do that!" When she woke up in the morning, rugby player James Haskell lightheartedly asked Caitlyn: "Did you wake up this morning and think "OMG, it's real, I'm actually in the jungle with all these idiots?"'
Her reply wasn't so lighthearted.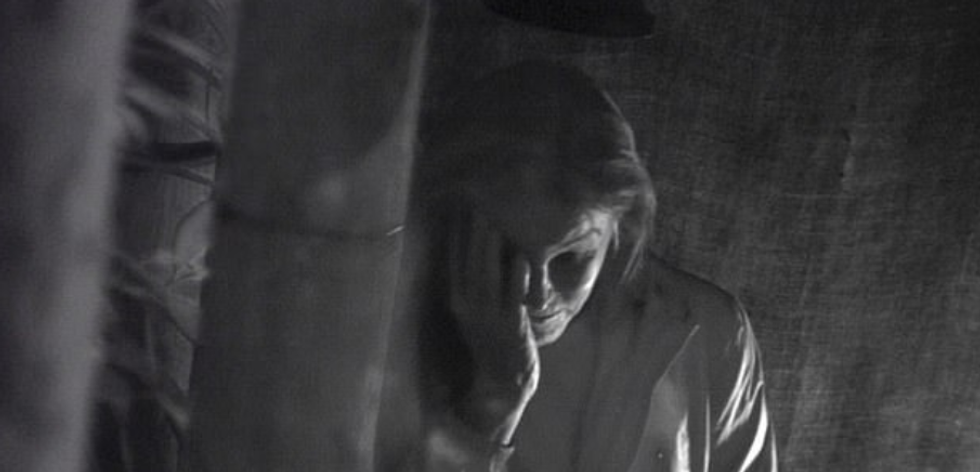 "No actually, I woke up in the middle of the night. I had a tough night." Later on, Andrew Maxwell commented that Caitlyn had "been quiet all morning."
But in true Caitlyn fashion, she put on her hat and geared up for the day.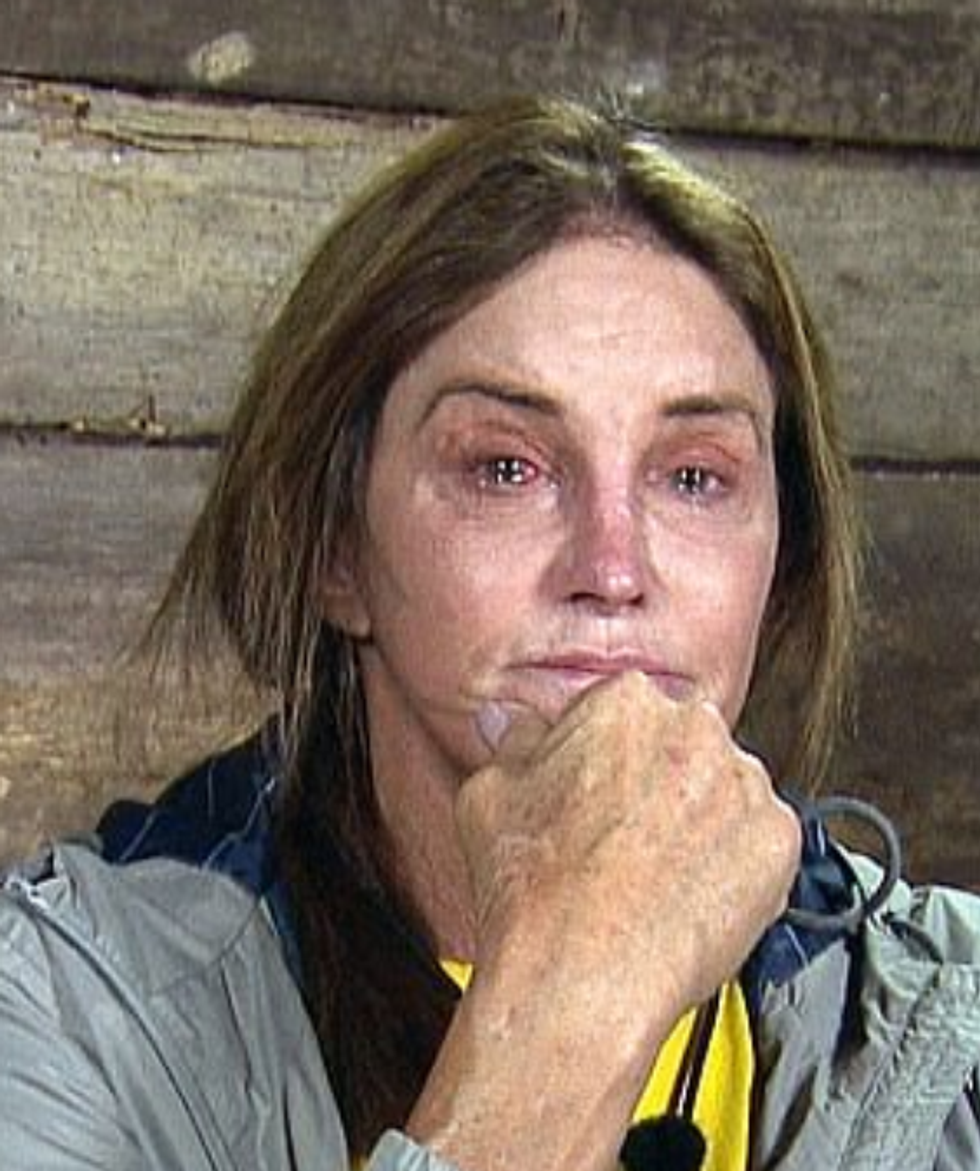 Nothing was going to keep her down for long. She hyped herself up with: "The day has started, I have the hat on, let's get it on!" That's the spirit!
She decided to have a shower, along with fellow campmate and hunk, James Haskell.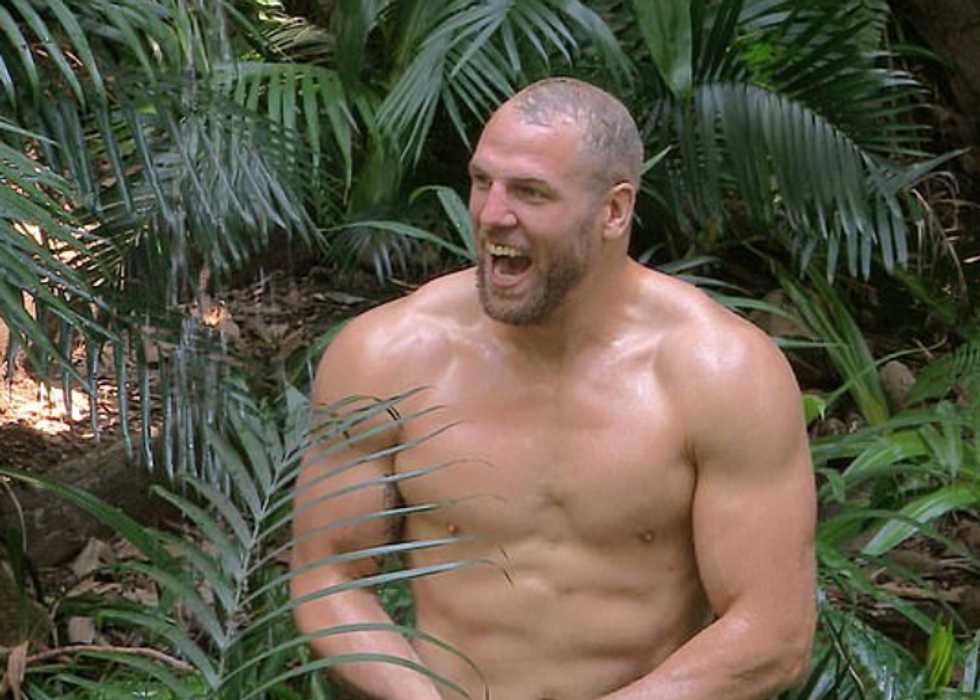 Not together. Get your mind's out of the gutter! James went first, as the rest of the camp poured freezing water down the pipe to act as a shower.
After that, Caitlyn followed.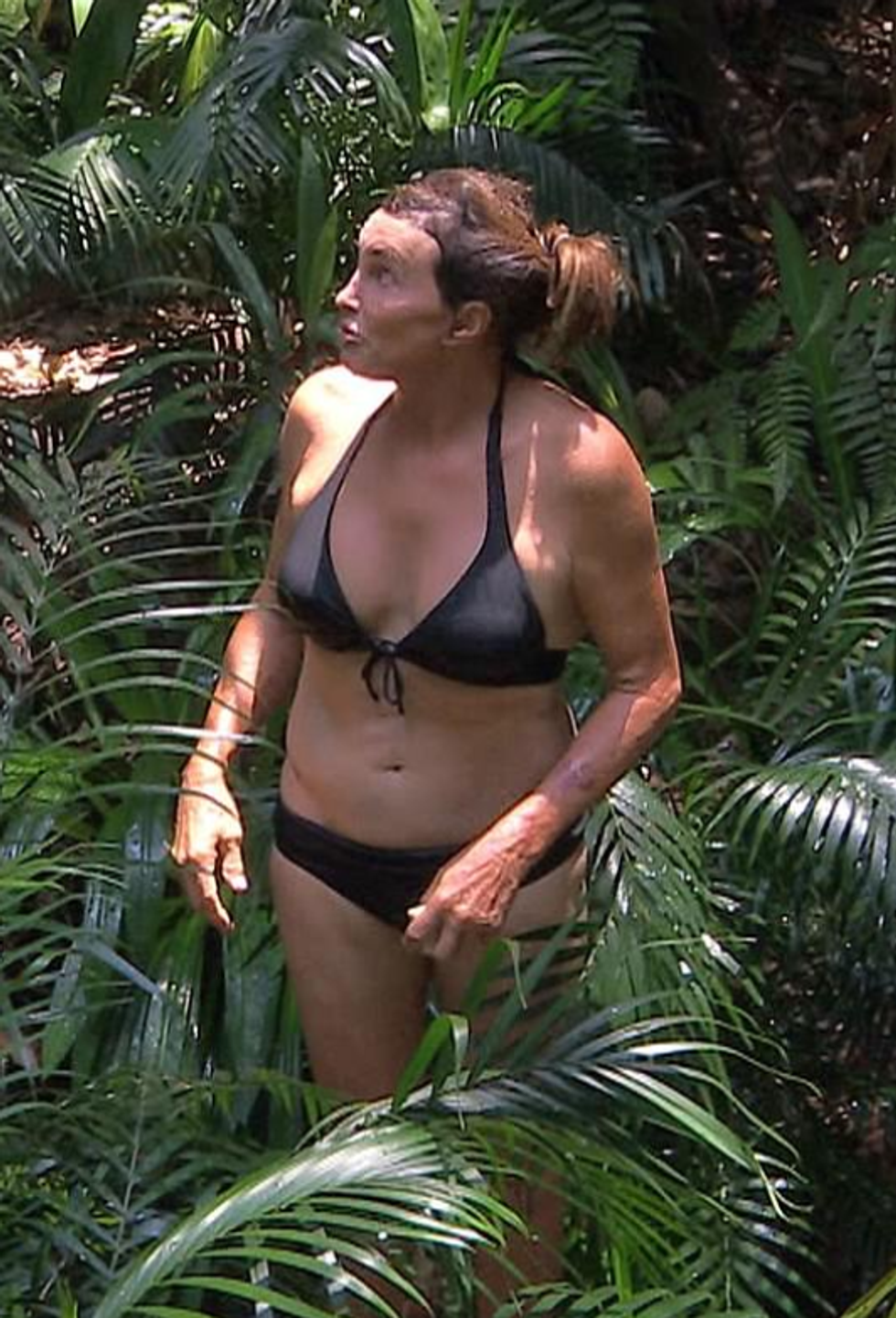 Stripping down into a black bikini, the reality TV star had no problems in revealing her "new" body. She got straight under the blast of freezing water and gave us yet another iconic scene the jungle shower is known for.
People all across the globe praised Caitlyn for her bravery.
Being a seventy-year-old transgender woman under a constant spotlight, you would think she would be more reluctant or insecure about what people may say, but no, not Caitlyn Jenner!
Last week, Caitlyn's time in the jungle came to an end.
Caitlyn did well in the jungle, but the crown was not to be hers, and she became the seventh contestant to be voted off the show.
However, fans were left devastated.
Not only was the fan-favorite kicked off the show prematurely, but heartbreakingly nobody was there to meet her on the bridge.
The meeting on the bridge is legendary.
I'm A Celebrity Get Me Out Of Here has been around for almost 2 decades, and whenever somebody gets kicked out of the jungle they make the long walk across the legendary bridge, which leads in and out of the camp. When leaving, a family member, wife/husband, or close friend will normally run across the bridge to greet the failed contestant.
But nobody was there for Caitlyn.
Imagine raising 10 children (not al your biological children) for them not to support you at all, not send in a let… https://t.co/Cw67XkdMSy

— Hannah🦋 (@Hannah🦋)1575711250.0
And fans were left in tears, many of them taking to social media to voice their upset. One person wrote: "NOBODY greeted Caitlyn at the bridge? That's so f****** heartbreaking." Another shared: "Did nobody come to see Caitlyn leave? Nah her family are disgusting."
Another explained:
"No one came to greet caitlyn? All those family members n friends & no one showed up! P*****." They've got a point, to be fair.
Luckily, one person showed up...
Taking to her Instagram story shortly after leaving the jungle, Caitlyn was relaxing in her hotel room with eyemasks on, explaining: "But when I came out of the jungle - got a lot of friends there - but I had a big surprise when I got to the hotel. Sophia's here, yaaaaaaay." She then turned the camera to her partner, twenty-three-year-old, Sophia Hutchins, who smiled and waved for the camera.
But there's no doubt the Kardashians and Jenners received immense backlash for not greeting Caitlyn.
big reason for this...
Kim Kardashian spoke out this week to defend her family.
Exactly what Brandon said!!!! NO ONE from I'm A Celeb even reached out and asked for letters, appearances or anythi… https://t.co/oemHGFhNpe

— Kim Kardashian West (@Kim Kardashian West)1576014477.0
According to both Jenner's son Brandon and Kim, nobody at the show reached out to either the Jenners or Kardashians for them to contribute in any way.
On Instagram, Brandon had some theories of his own...
And so the saga continues...
Comedy Central Roast, where she was subject to several transphobic "jokes." Keep scrolling to learn more about the disgusting comments...