The Kardashians are pretty much the most famous family in the world. Between them, they have a fairly staggering bank account, featuring eye-watering figures that many of us could only dream of.
And boy, do they know how to stay in the headlines. The latest incredible Kardashian moment? Well, it may be the weirdest one yet. Because while chilling at daughter Kim's house this weekend, Kris Jenner shared an incredibly odd picture. Scroll on to see why the internet is so confused.
Kim Kardashian is a huge name in the celebrity world.
Keeping Up With The Kardashians and are now one of the most famous families in the world.
Most notably, she's gone off on her own beauty-related ventures in recent years.
She is also a big player in the fashion scene.
And we can't forget the fact that she's now training to be a lawyer...
Kim
had been doing with herself in the months beforehand, it becomes pretty clear that she is genuinely passionate about criminal reform.
Over the years, on and off-screen, it's fairly obvious she is close with mom, Kris Jenner.
The pair clearly have a tight bond.
And let's be honest, if you've ever watched KUWTK, its obvious Kim is the favorite.
Remember when Khloe and Kourtney wanted to sue Kim over the whole perfume deal thing? Yep.
It's been the center of several jokes amongst the siblings.
Nonetheless, there's no denying the pair are close.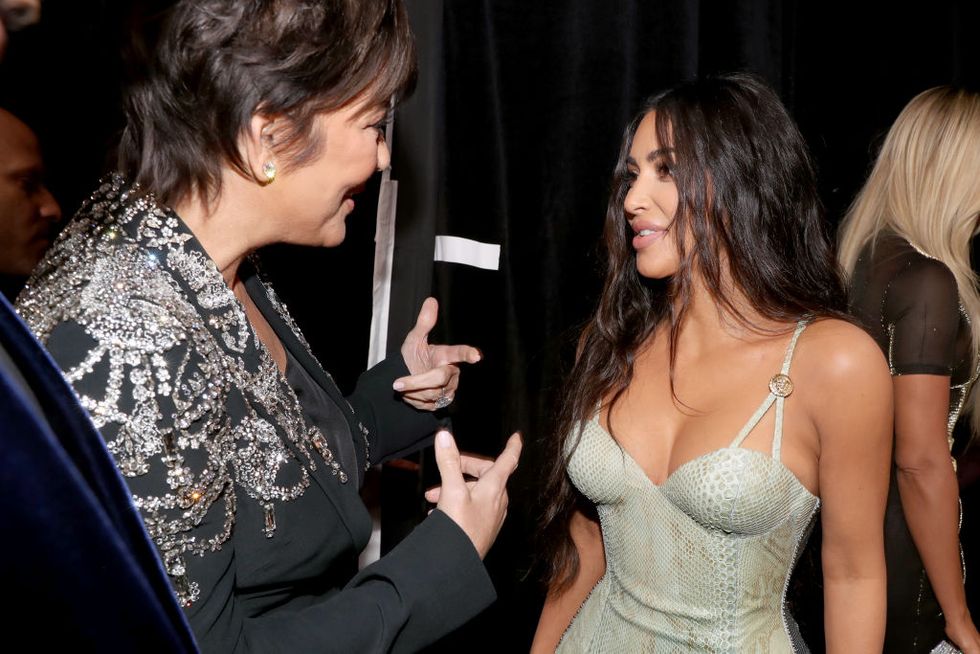 via: Getty Images
Even when not on-screen, the two hang out together a pretty exceptional amount - and often it's documented on social media.
But this weekend, something truly bizarre went down.
Kris 'n' Kim were hanging out at Kim's house, when Kris took to Instagram to share something very weird on her story.
And it has the internet absolutely baffled.
Because there has been no explanation for the strange sight - either at the time or now.
Here's the picture.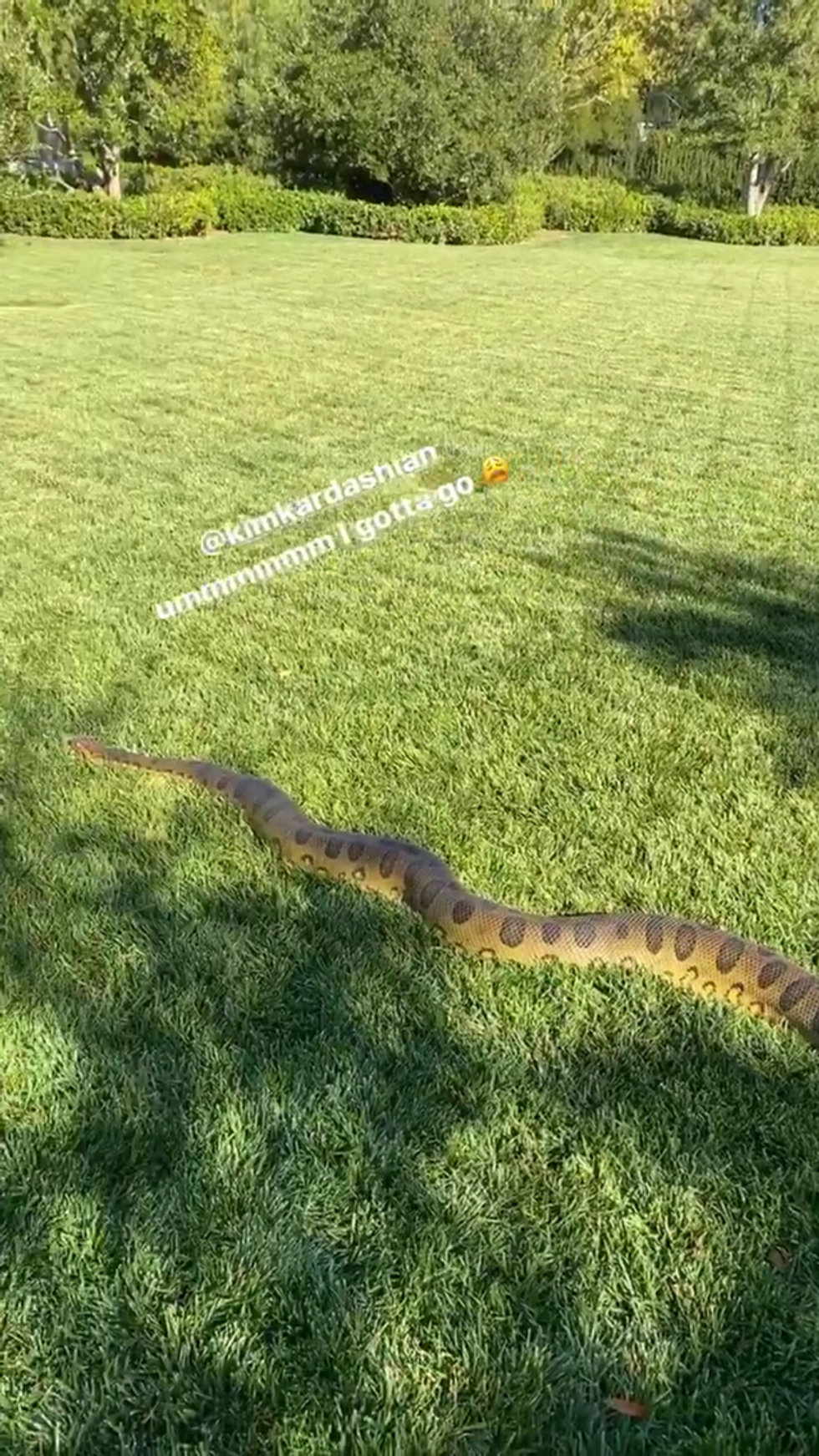 via: Instagram
Yep, you're seeing that right. A ten-foot-long anaconda slithering around in Kim's backyard.
We have a lot of questions.
Why is the snake there? Is it a new pet? Is it safe to keep such a huge snake? Why is it totally free to roam the garden? What if it gets out? And then back to why?
It's such a mystery!
@KrisJenner you can't just show us a video of an anaconda in @KimKardashian backyard and not tell us why #somanyquestions

— Hannah (@Hannah)1573421614.0
Or, as Kris would put it, it's a case for the FBI.
Here's the Instagram story in full.
"This the anaconda in Kim's backyard right now, and I think I'm going to go home. I gotta go." Want more of Kim? Scroll on to learn about her pre-Met Gala fight with husband Kanye West. It's pretty brutal.