Oh look, Kim Kardashian is back in the news. I'm sure it's for something pretty low-key and down to earth. Maybe she decided to donate some of her money to a cool charity or made an appearance at a basketball game. Those seem like normal celebrity things to do. But nope. Not that.
If Kim Kardashian is just an actress playing an elaborate character and fooling us all (like I suspect her and Kanye are), she's nailing it. Because this week, Kim Kardashian did something so Kim Kardashian, that only Kim Kardashian could have predicted it.
It's a new world, and moms everywhere are starting to realize that weed is legal in California, and all of their kids that went to art school and moved to Los Angeles are smoking pot. It's just the way things are. And Kim K is no different.
And before you freak out, in case you're out of the loop, Kim isn't pregnant.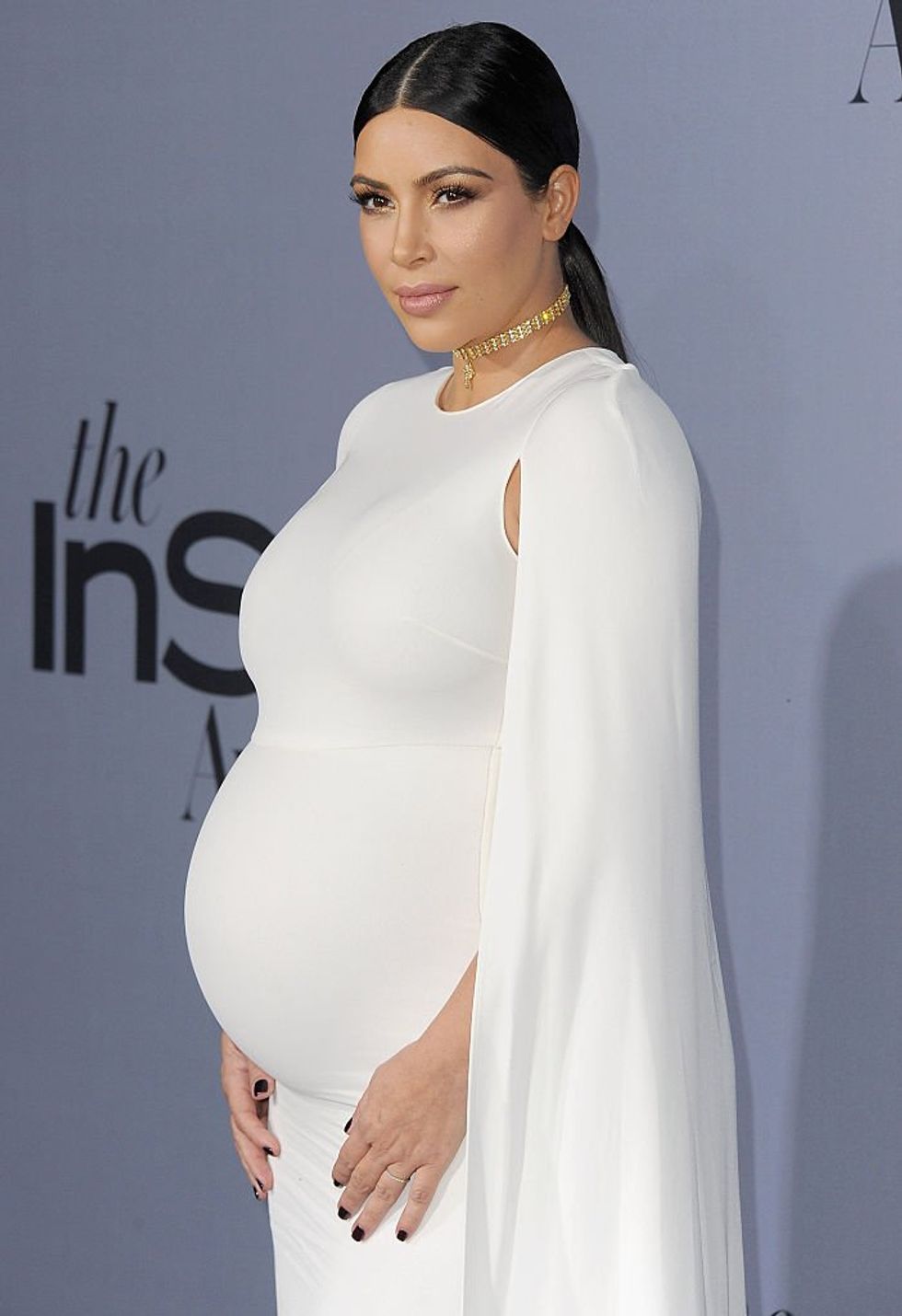 via: Getty
Because then this article would just be 100% takedown and 0% substance. And that's not what we're about.
They're using a surrogate.
And good for them! Not everyone would be so open about this process.
Back in January, Kardashian West announced her and Kanye they were expecting their fourth kid.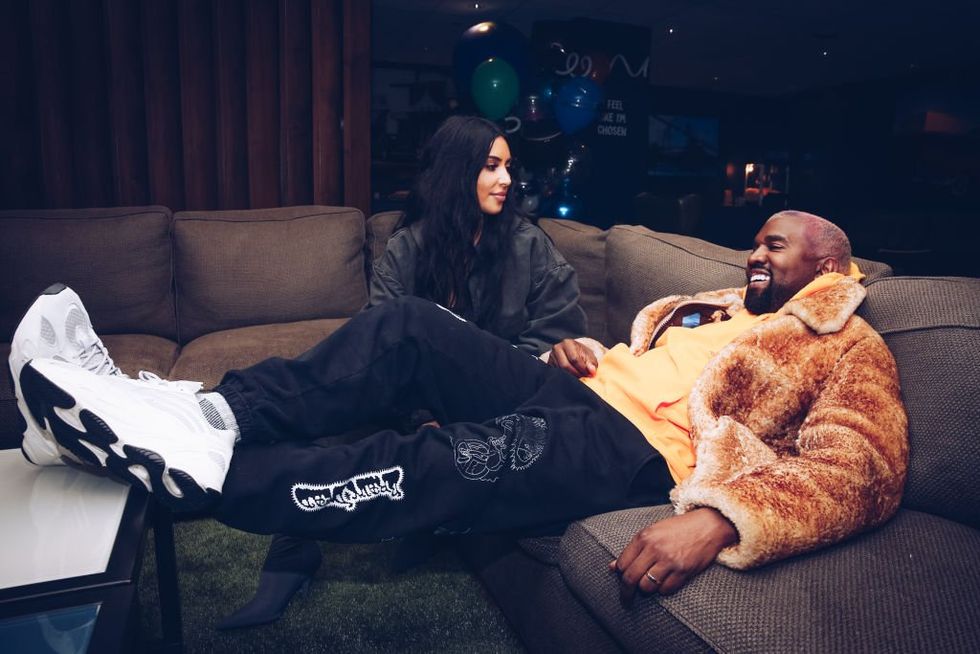 via: Getty
This isn't their first child through surrogacy either. Their daughter Chicago was born via a surrogate last year. So shoutout to Kim and Kanye for being so open about this process, even if it does get them more insta followers.
Here's Kim announcing her pregnancy on Andy Cohen's Watch What Happens Live.
Just in case you missed it. It's a recap!
So they're having another boy!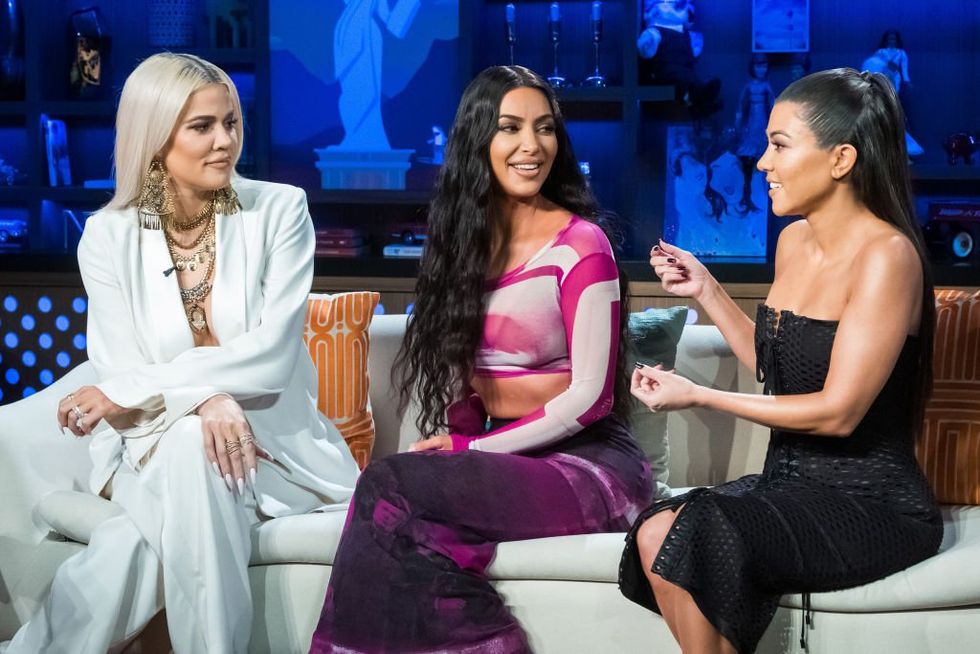 via: Getty
Which means I guess a millennial-style over the top gender reveal party is out of the question. Unfortunately.
I want to see what the Kardashian version of a gender reveal party is.
I imagine you'd have to look at the first letter of her last seven Instagram comments as it slowly spells out "I T S A B O Y".
But this ain't no gender reveal party.
This is a baby shower. And what do you get for the person who has everything? Well, apparently it's CBD and meditation.
Kim Kardashian held a CBD themed baby shower for her fourth child.
Quick question: we're really throwing a baby shower for your fourth kid that you're having through a surrogate? Don't you kind of already have all the baby stuff you need?
I guess it's just a good excuse to get high with your friends.
But 4/20 was a couple of weeks ago. Missed opportunity...
Check out this video of the event.
Honestly, this sounds like my kind of Saturday.
Maybe not with these women who are way older than me, but getting all your friends to hang on a mountain in LA while you bang on some metal bowls and smoke a little sounds... kinda nice.
She's not kidding about this being how she survives.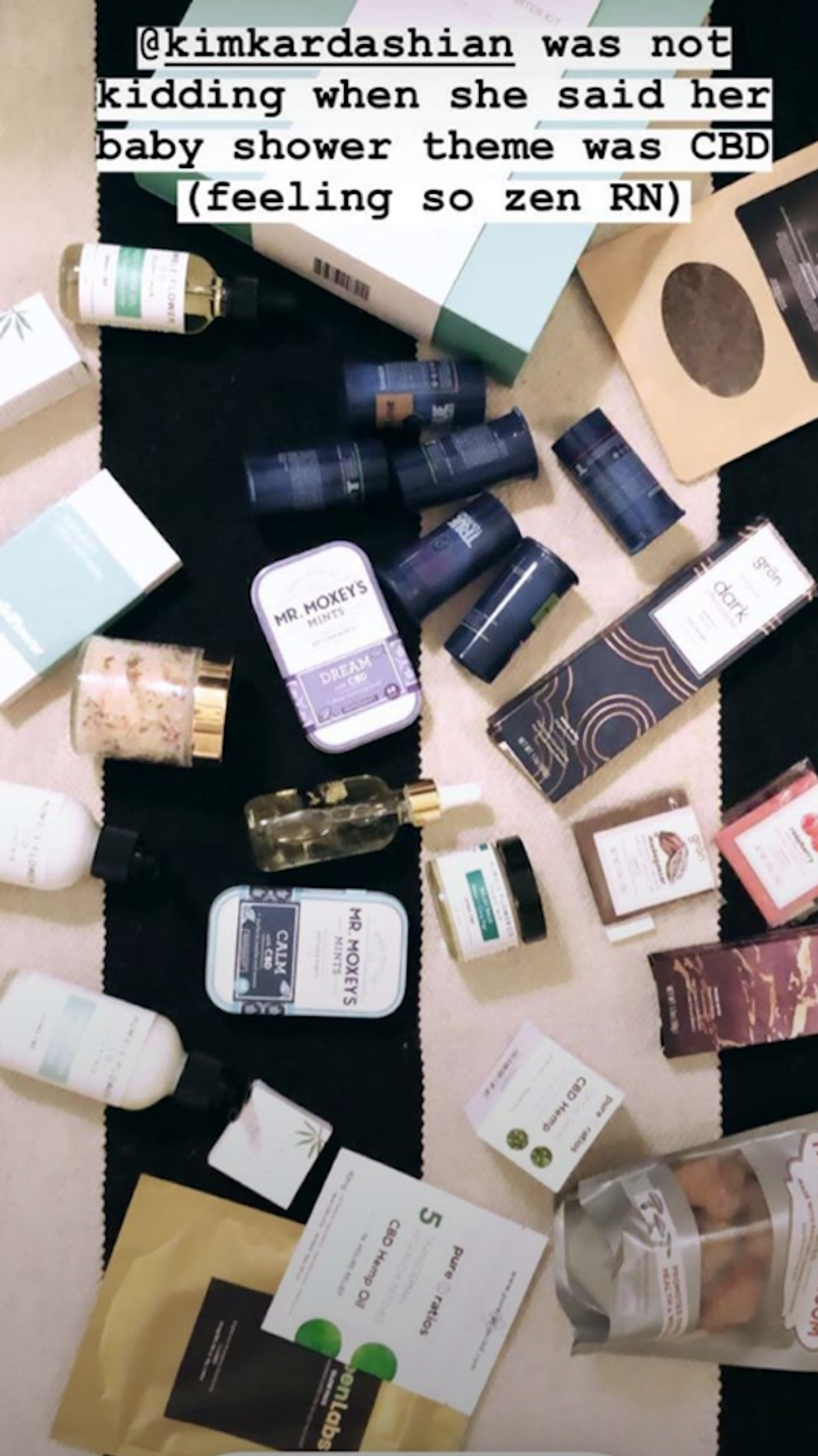 Just look at the party favors she sent her guests home with. She clearly knows her stuff.
I want to go to parties like this one.
Last time I got a party favor, I'm pretty sure it was like one twizzler and a reminder that I don't have very many friends.
Kim provided her guests with oils of her own concoction.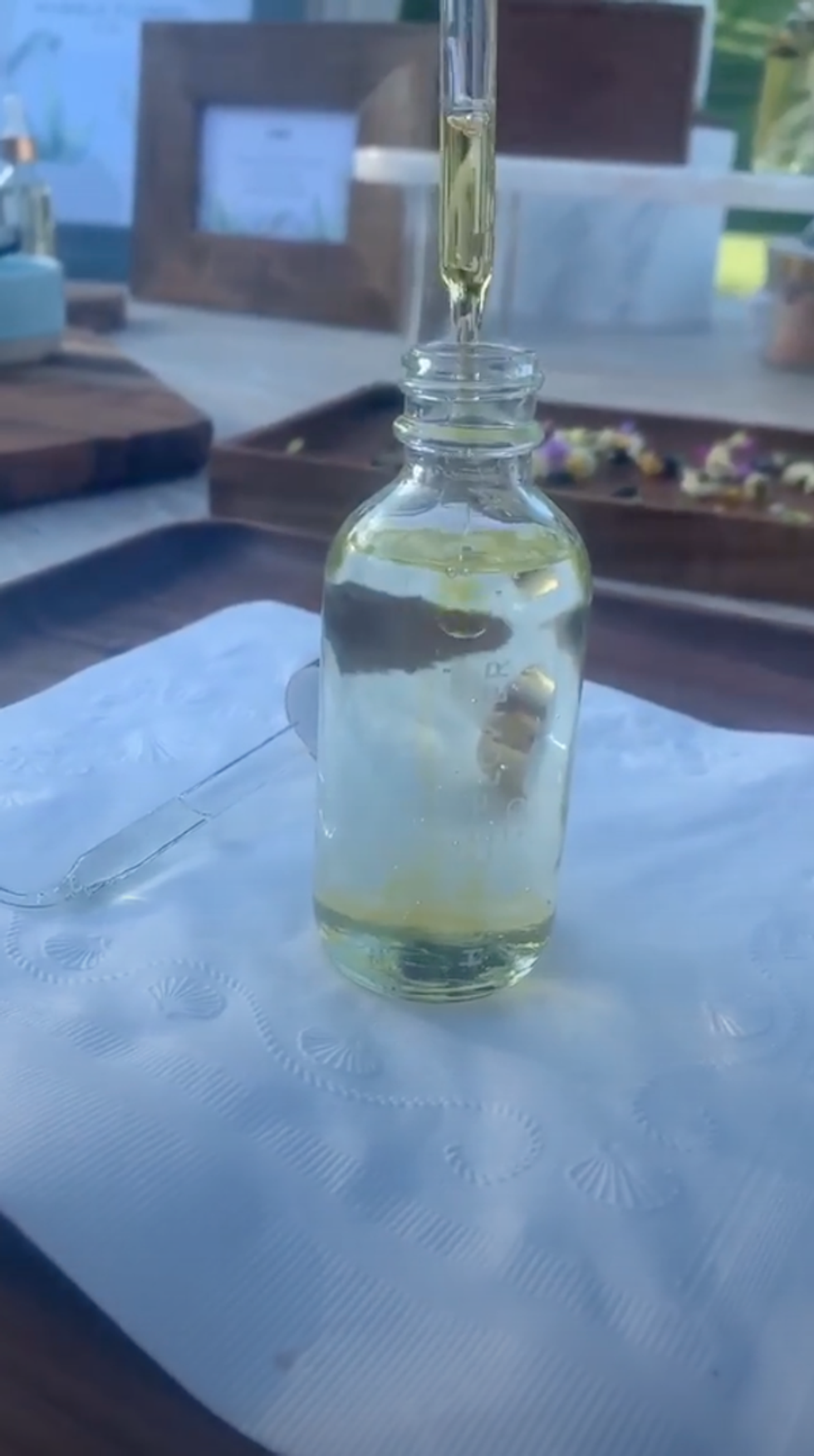 And if guests didn't like those, they could mix their own. They had professionals on hand to make sure nothing got too crazy.
Although, CBD won't really get you high. It's the THC in marijuana that does it.
So luckily Kim wasn't sending hoards of stoned mommies home with a pressed juice and a whole lot of anxiety.
Guests could even bring home CBD infused bath salts.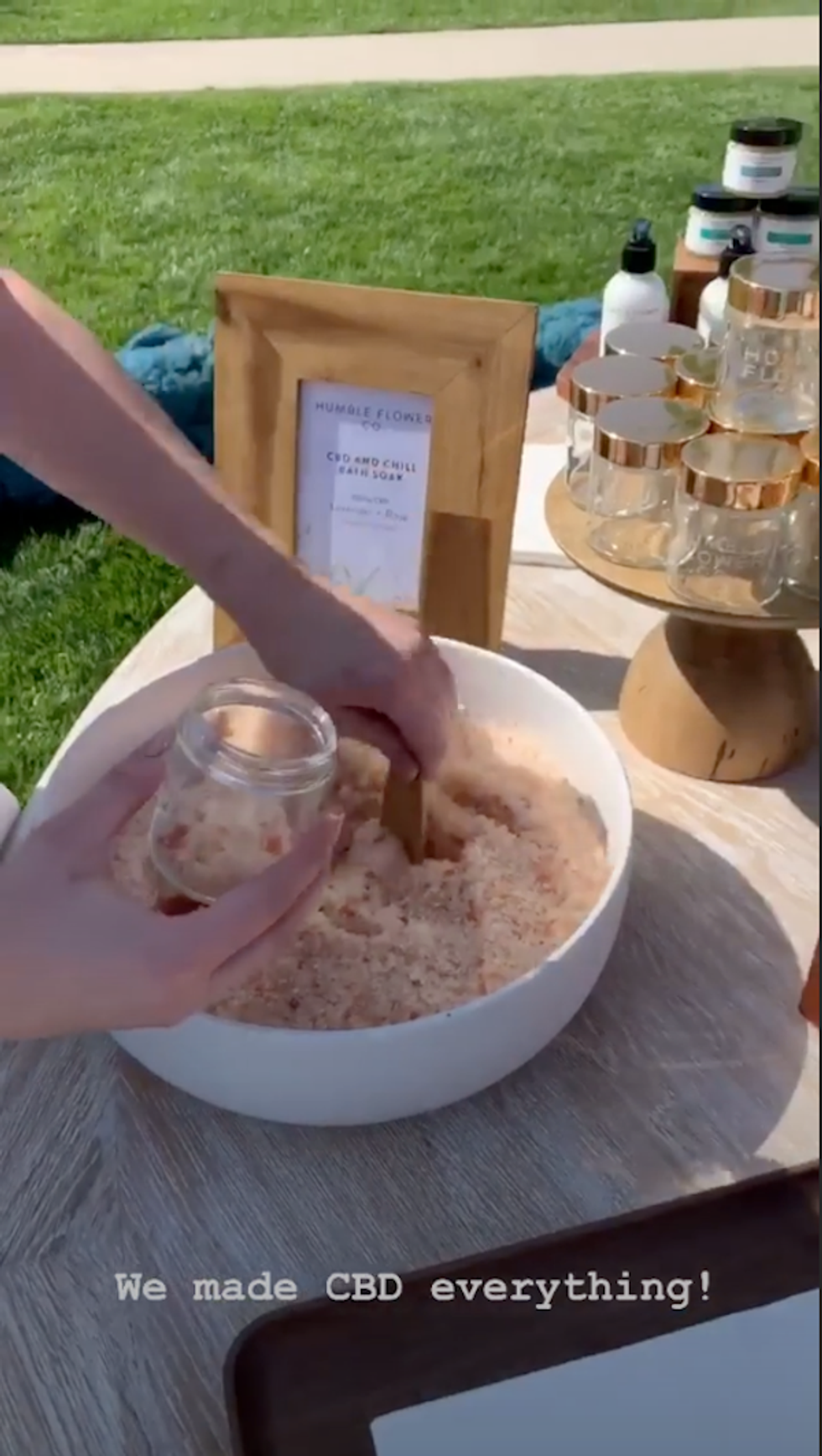 Not 
that
kind of bath salts. I don't have a bath in my apartment right now, but this sounds so relaxing, I might just have to move.
The sound bath also sounds pretty nice.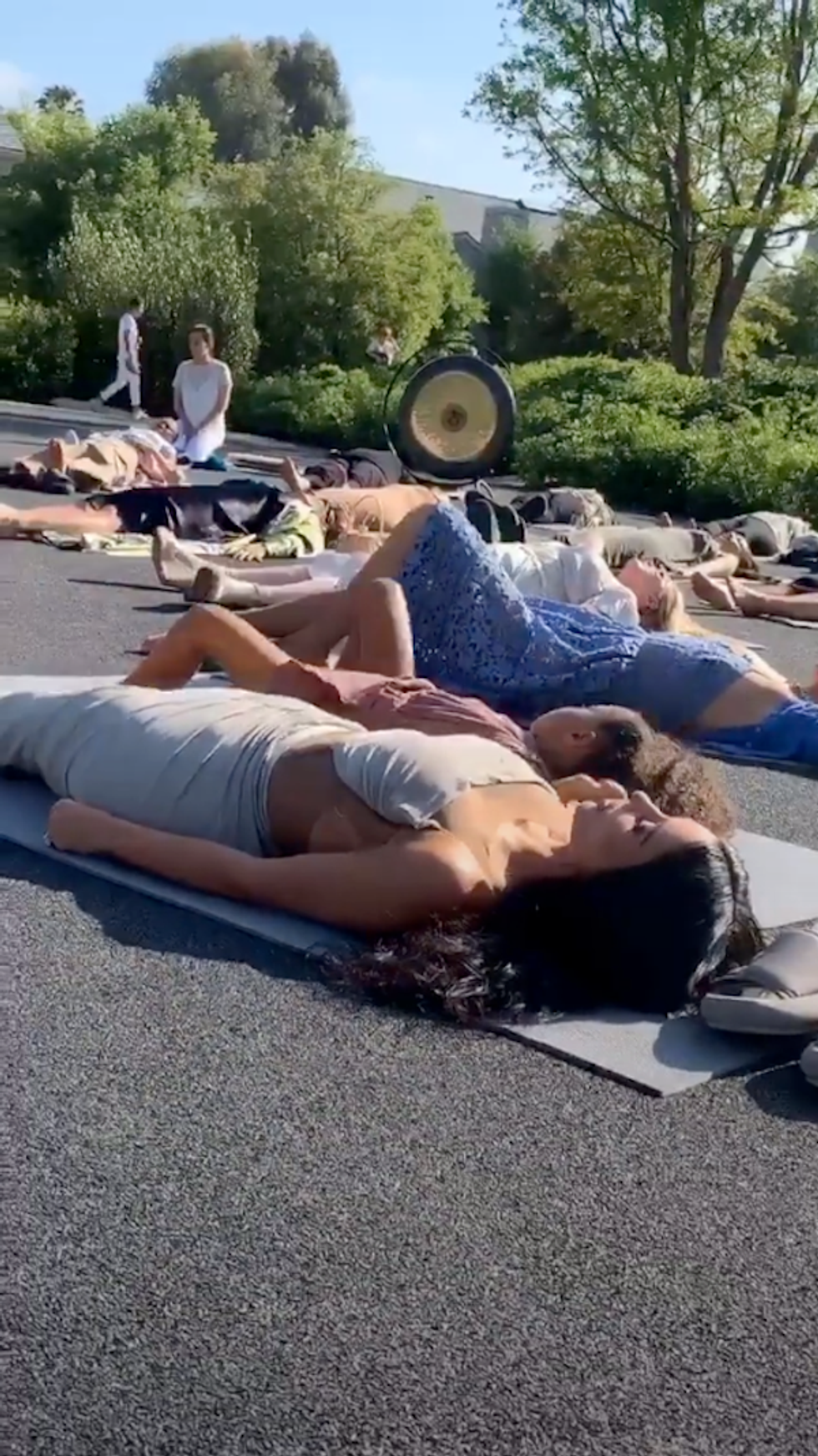 Kim's friends were invited to 'zen out' as a group of professionals played special gongs at specific intervals, intended to be extremely relaxing.
How is it that I feel more tired just thinking about it?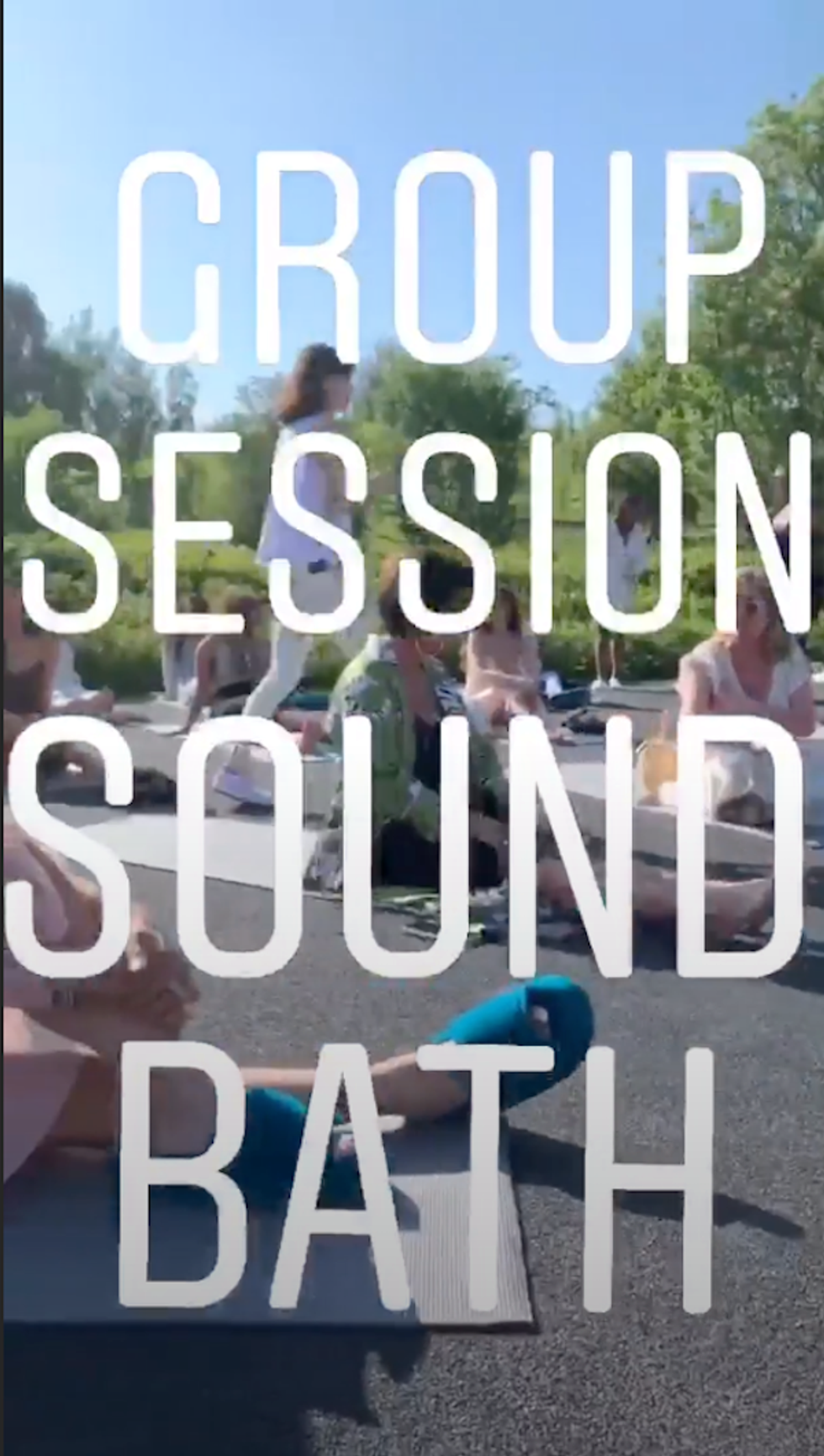 It's like when someone mentions they just got a massage and all of a sudden you can feel exactly how tense you are.
Some famous friends were also in attendance.
But you just now the internet is jealous and had to get in on the action. So here are our favorite tweets about the event.
Yeah, we're not really sure that whole '
lawyer
' thing is gonna pan out just yet.
To be honest, I'm surprised this doesn't already exist.
@people I sense a #Kardashian line of CBD products coming.

— Simmi Mosier (@Simmi Mosier)1556542554.0
Maybe Kim can become the second self-made billionaire on
Keeping Up with the Kardashians
.
Who cares even?
@people I just can't https://t.co/hWJcXeRA6j

— Peggy Zambounis (@Peggy Zambounis)1556489494.0
I don't know about you, but I think it could be an interesting trend we see people doing in the future. Just as long as the moms aren't lighting up.
This is not a bad idea.
@people Baby no4 will probably be named Zen West, which sounds pretty good

— tiffany (@tiffany)1556520331.0
They already have North, Saint, and Chicago. Zen West isn't exactly out there, all things considered.
People are getting inspired.
@FelipeBranford @people I see that I just might have one myself (not for a baby shower tho) 🤣🤣

— Moonchild ♋ (@Moonchild ♋)1556572717.0
But not to have children. Because who has time or money for that?
Haters gonna hate.
@people everyone in the replies saying "who cares" as if they didn't take the time out of their day to leave a nega… https://t.co/A3rr6Vijno

— jay (@jay)1556485461.0
I'm split on this one. Part of me hates it because it's so obvious, but part of me thinks it sounds kinda fun.
People are upset they're still doing baby showers.
@people Only they would have a baby shower for a 4th child!!

— Suz Mar (@Suz Mar)1556457709.0
And honestly, that makes sense. They have so much freaking money. They don't need to have a baby shower.
How much do you care?
@enews https://t.co/9wcSxtFB6G

— Honeycomblife (@Honeycomblife)1556517889.0
I guess you just read an entire article about it, so you care at least a little bit?
This is my version.
@enews *Basic* version: Vaping, three shiatsu massagers (pass them around) and DIY pedicures- take home old navy fl… https://t.co/hIuD035hPW

— Dan Low (@Dan Low)1556520047.0
Give me an old edible, reruns of the office, and a glass of wine in the shower. Basically the same thing.
Babys + CBD?
@Elix0x @people I was just about to say the same thing! 😂 She's just a joke, honestly. "Hey Kanye. What should we n… https://t.co/MOUSqiAcMn

— Ashley (@Ashley)1556496269.0
Okay, not a super traditional combination, but at least Kim isn't pregnant.
How do you feel?
Would you do this kind of thing for your baby shower? Or is it just way too extra for you? We want to know! Drop us a comment and fight people on facebook. You know you want to.