Alert! Alert!
There's new Kardashian baby news to report! Kim Kardashian (the only Kardashian we know is for sure, 100%, definitely expecting a baby) revealed the sex of her third child on an episode of The Ellen DeGeneres Show. It looks like it may have been an accidental reveal, but now that the cat's out of the bag, those who care about the Kardashians and their progeny couldn't be more excited.
Until Kim's appearance on The Ellen DeGeneres Show this week, we only knew a few things about Kim Kardashian's third child.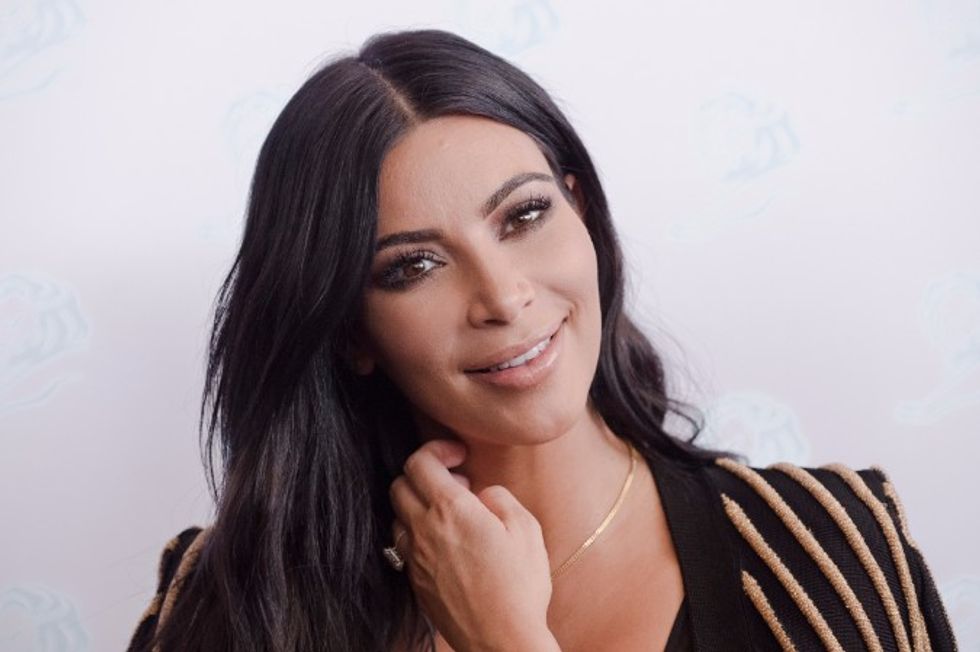 via: Getty
First,
the baby is being carried by a surrogate
, as Kim suffered from severe health issues with her first two pregnancies. Secondly, it was originally reported that the baby was due in January, but recent reports suggest the new bundle of joy may actually be arriving before Christmas. Either way, Kim and Kanye are only a few weeks away from welcoming another member to the family. (Will there also be a niece and nephew thanks to 
Kylie
and
Khloé
? Still waiting on confirmation of those rumors!)
Over the weekend, Kim threw an extravagant baby shower for baby No. 3 that has had people speculating.
Kim and Kanye already have two children: North (4) and Saint (1). According to Kim, the two children have reacted differently to the news that there will soon be a new baby in the house.
But North seems to have things figured out.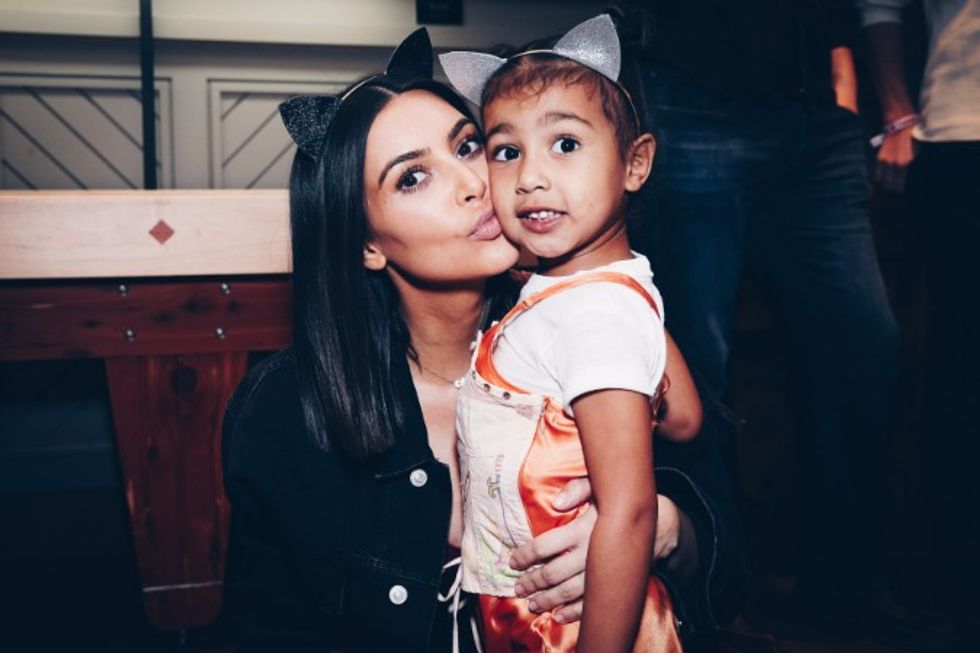 via: Getty
Kim said that North had a brilliant ploy after the baby shower. North decided that she'd better test out all of the toys people were bringing for the new baby. According to Kim, "She was opening them all up the next day and she said, 'Mom, you know, since baby sister's not here, I think I need all of her toys in my room, and I'll play with them and just make sure they're all OK for baby sister.'" Did you catch that? That's right, it's a girl!!!
You can watch the entire interview here (skip to 1:05 for the big reveal):
Now we just have to speculate on what baby sister's name is going to be. We're rooting for "South by South."