One of the most influential women in the music industry, Taylor Swift, has been put through hell over the past few years. After going from controversy to controversy, the artist has developed some pretty thick skin.
However, one of her longest and most talked-about feuds was with Kanye West and Kim Kardashian and after almost a decade of painting Swift out to be the enemy, the world has been put to rights with a leaked phone call.
After days of remaining silent, Kim has finally spoken out and it's completely savage...
Let me take you through the story, ladies and gentlemen.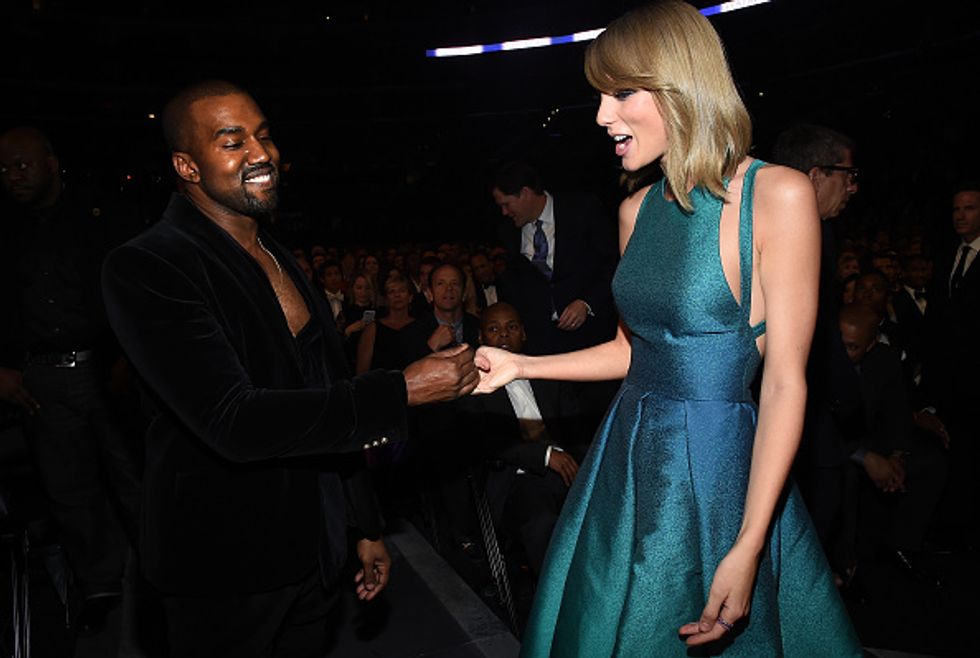 It's the feud that just won't die. On one side, we have Taylor Swift and on the other, we have Kim Kardashian and Kanye West.
For those of you that don't know, a key figure in this is Taylor Swift.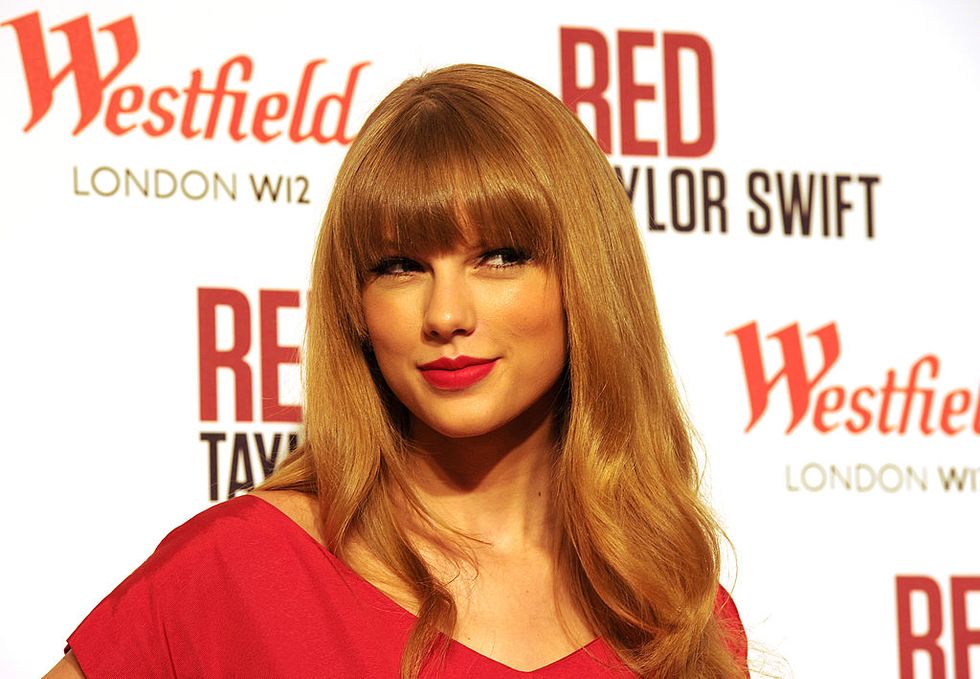 Taylor Alison Swift is the only one that deserves to be introduced to you guys. She was born on December 13, 1989, in Pennsylvania, to Andrea and Scott Kingsley Swift.
She started her career in the music industry pretty early.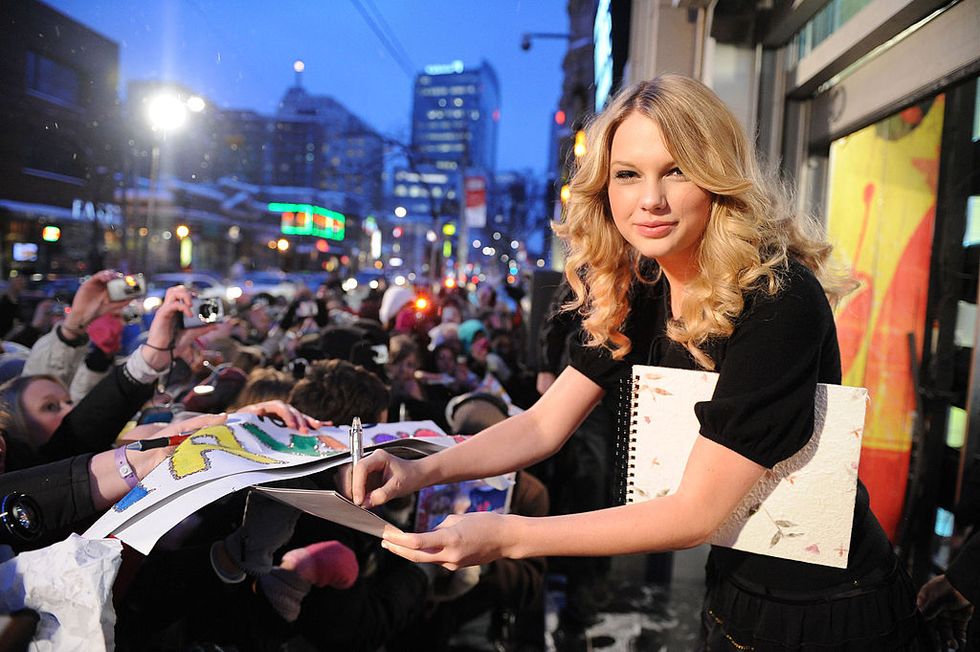 After catching the eye of Scott Borchetta, a Dreamworks Records executive at the time, she was signed to Big Machine Records which was a newly found independent label.
And she found fame almost instantly.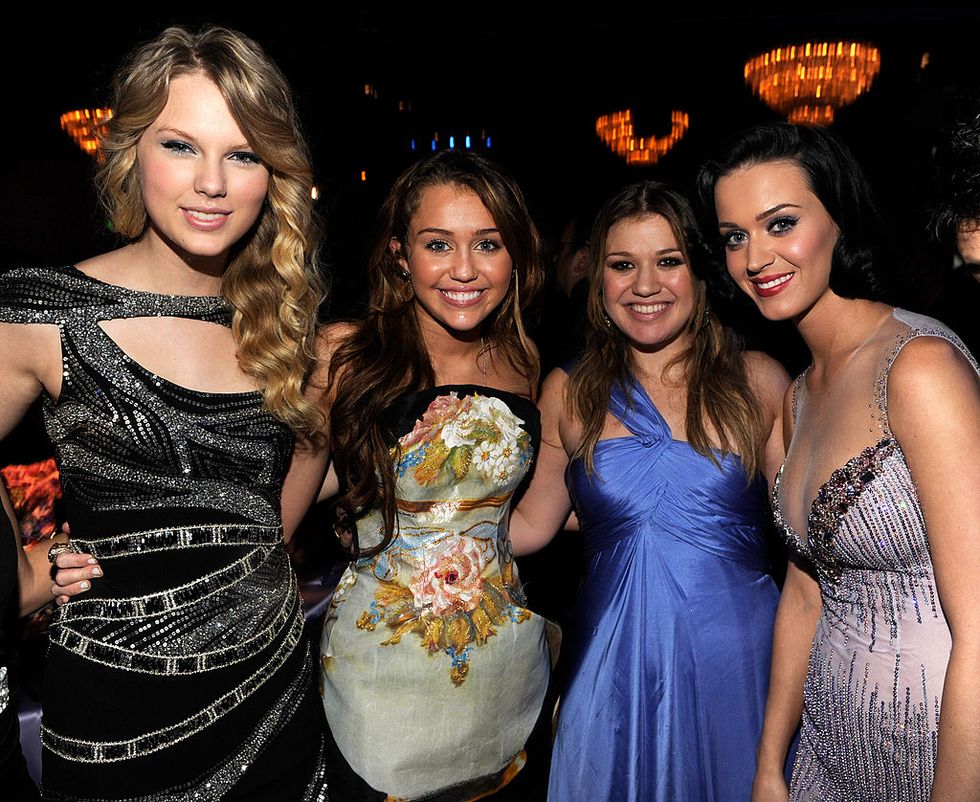 Taylor released her self-titled debut album, in 2006 and received a whole array of positive reviews from music critics including a glowing piece by The New York Times describing it as "a small masterpiece of pop-minded country, both wide-eyed and cynical, held together by Ms. Swift's firm, pleading voice."
The album sold 39,000 copies in its first week.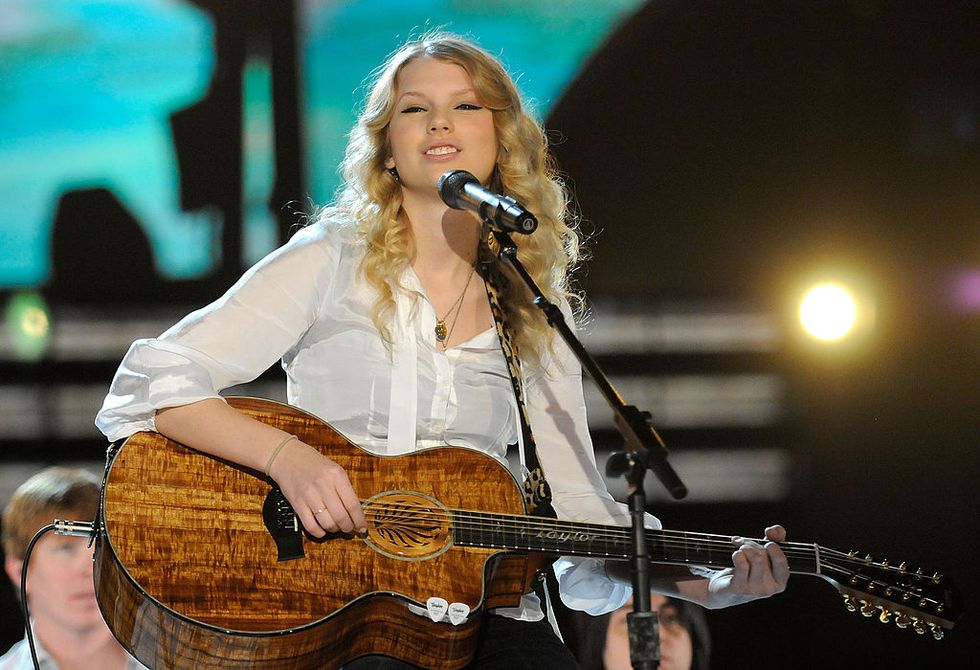 Not a bad job for an eighteen-year-old newbie writing her own cutesy material.
But her second album was the one that really blew up for her.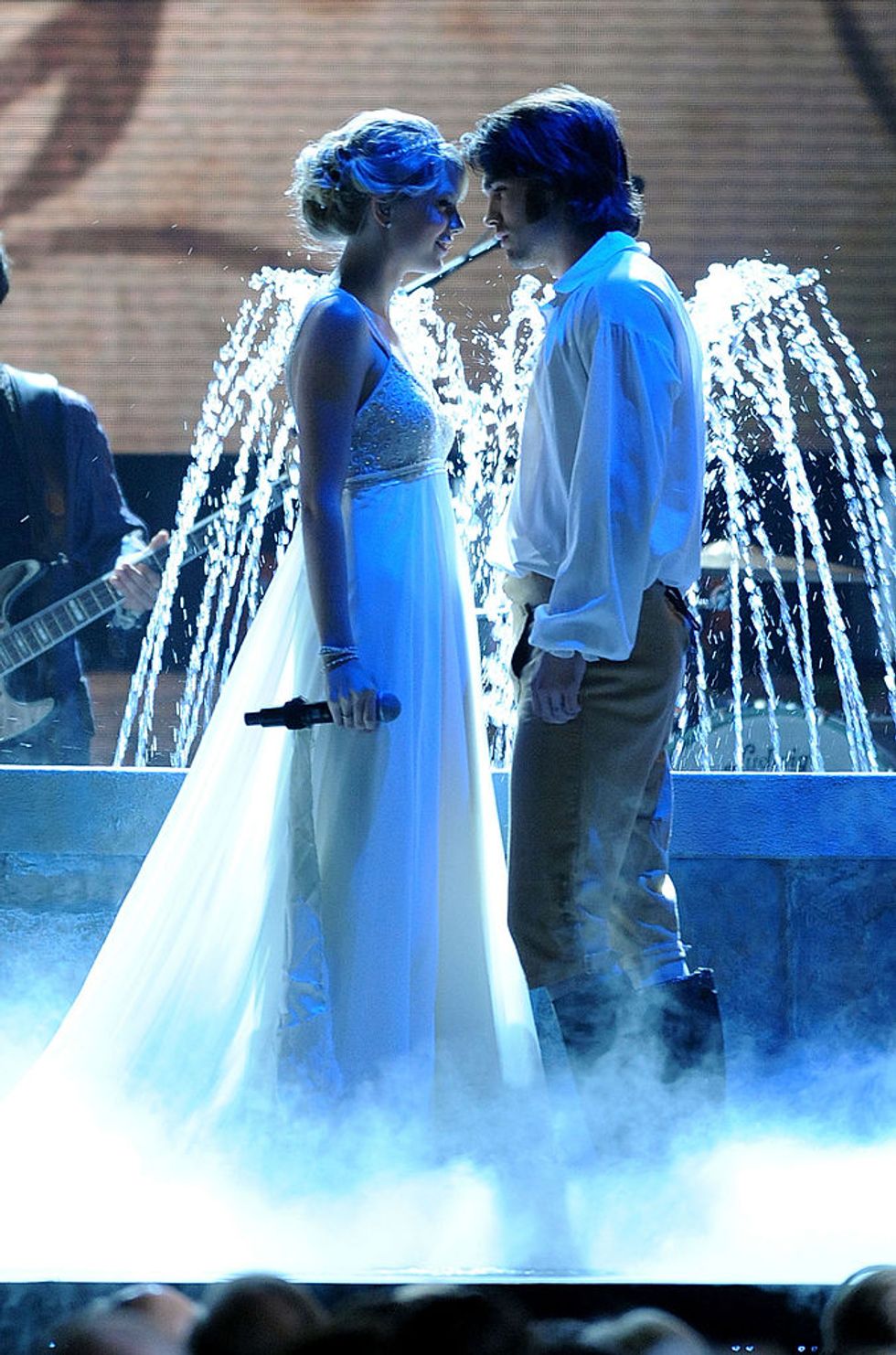 With hits like "Love Story" and "White Horse", Taylor found herself being propelled to superstardom and the album debuted at number 1 on the Billboard 200 Album Chart.
So it's safe to say, that no one made her famous.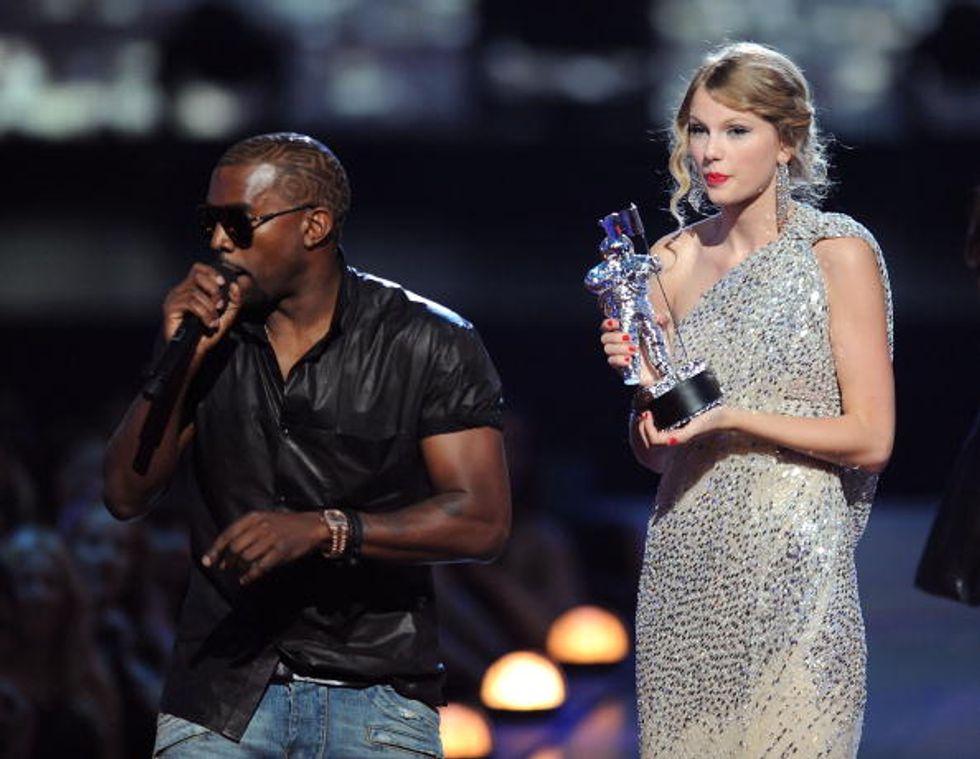 She did that all on her own, ain't that right, Kanye?
And fast forward ten years, she has now achieved accolades that only artists dream about.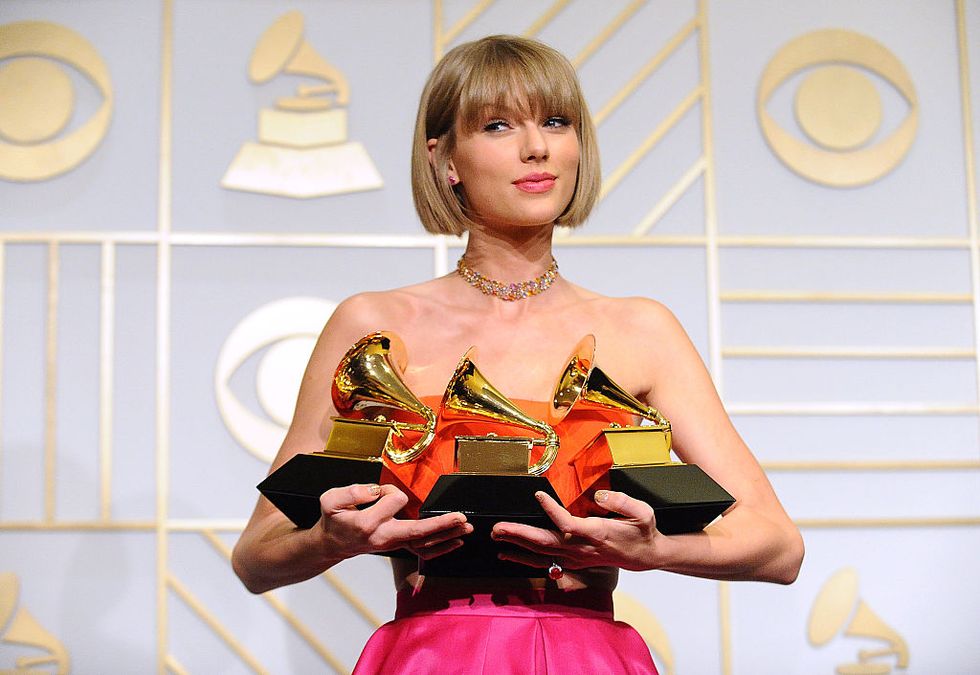 IMDB
describes Swift as "a multi-Grammy award-winning American singer/songwriter who, in 2010 at the age of 20, became the youngest artist in history to win the Grammy Award for Album of the Year. In 2011 Swift was named Billboard's Woman of the Year. She also has been named the American Music Awards Artist of the Year, as well as the Entertainer of the Year for both the Country Music Association and the Academy of Country Music, among many other accolades. As of this writing, she is also the top-selling digital artist in music history."
She has truly cemented herself in the industry.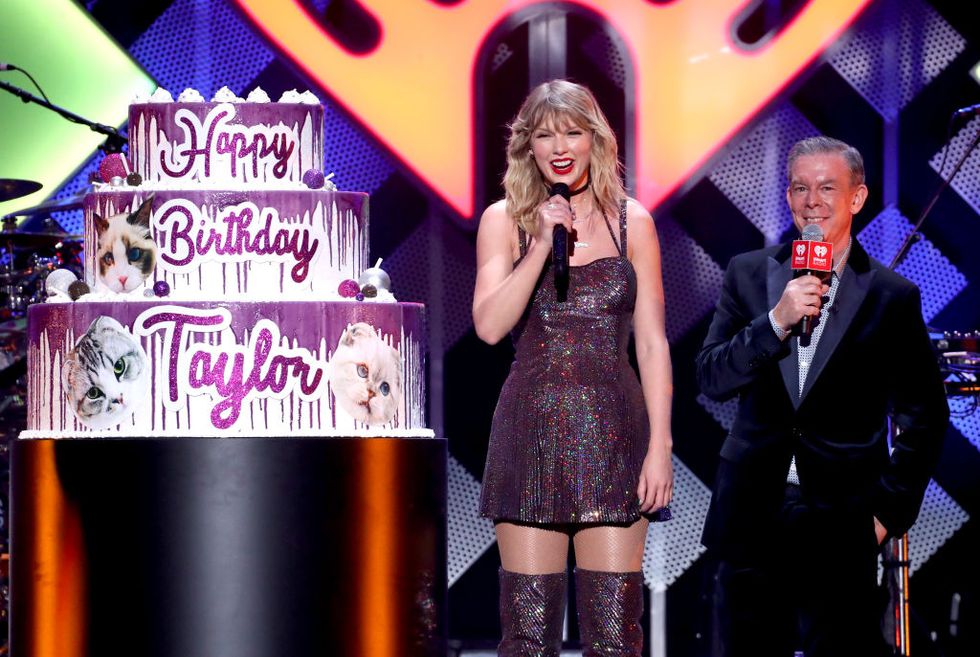 She became a source of inspiration for other young women trying to get into the industry with their own content.
However, where there is good, there is always bad.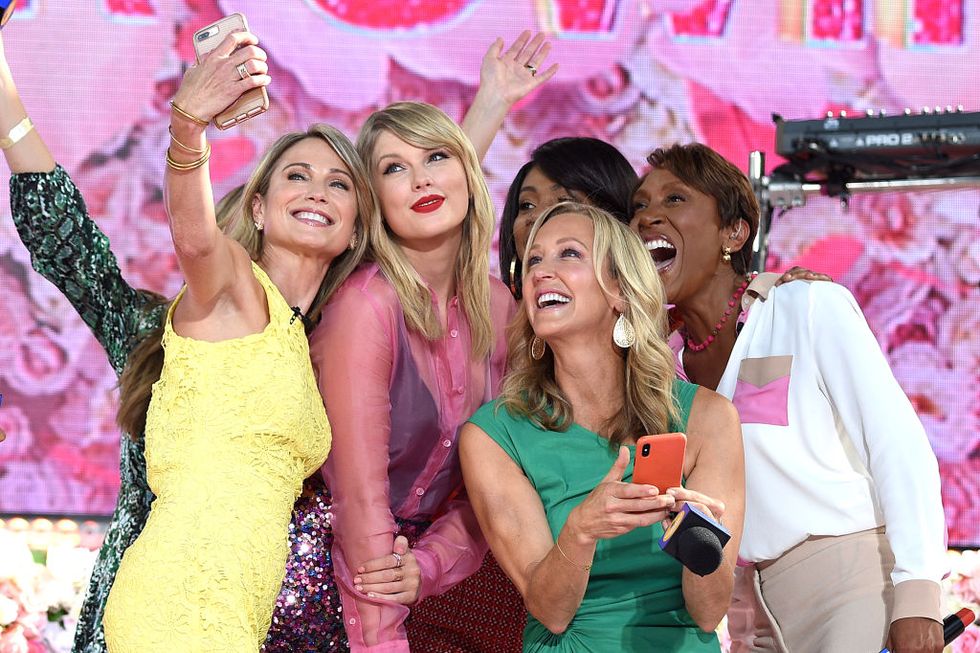 The journey wasn't an easy one, but Swift hardly discussed the dark side of the business, until very recently. She seemed to get sick of keeping up the pretense that everything was okay when behind the scenes, she was struggling with aspects of her personal and professional life.
But even though those difficult times, she managed to produce some quality content.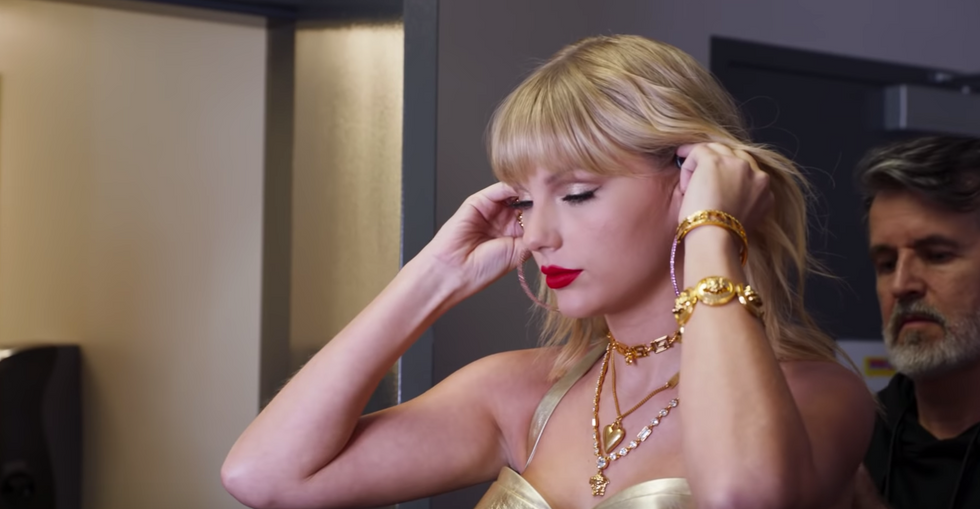 We all know Taylor Swift is an amazing songwriter and music producer, but there's one thing she doesn't get enough credit for... Her music videos. They were all tainted with the memory of her on-going feuds, especially the one with Kanye West.
The headlines about her started becoming more and more negative because of his actions.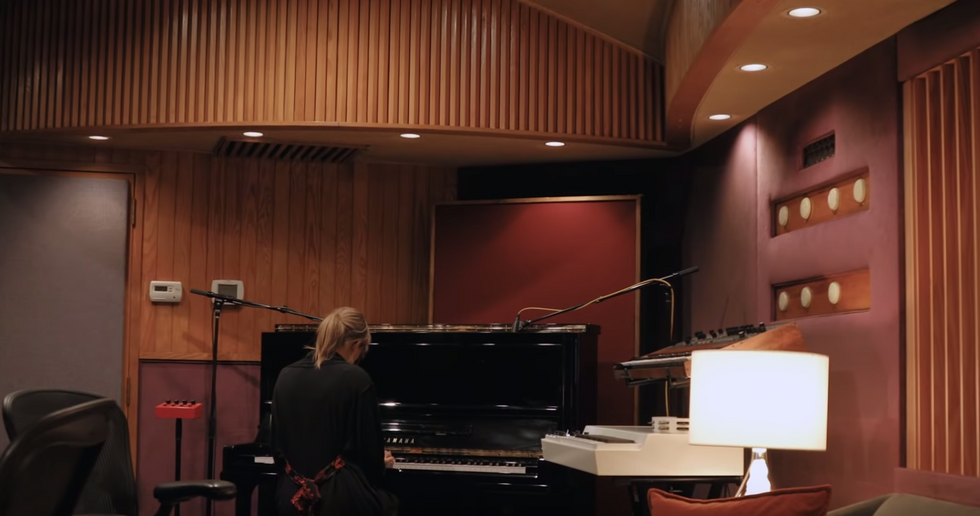 As more rumors started circulating, no matter how popular Taylor was, she quickly became one of the most hated artists on our screens and was subjected to immense torment by the media.
But you know what they say: If you can't beat 'em, join 'em.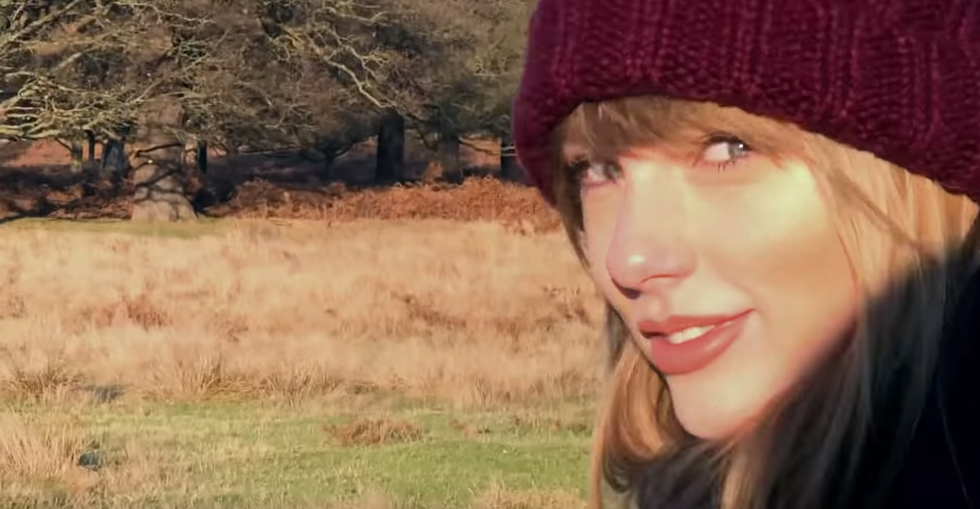 After spending years trying to resist the negative press, she ended up giving in to the "psycho" image that they kept promoting thinking it would save her from any further damage...
But in fact, it did the complete opposite.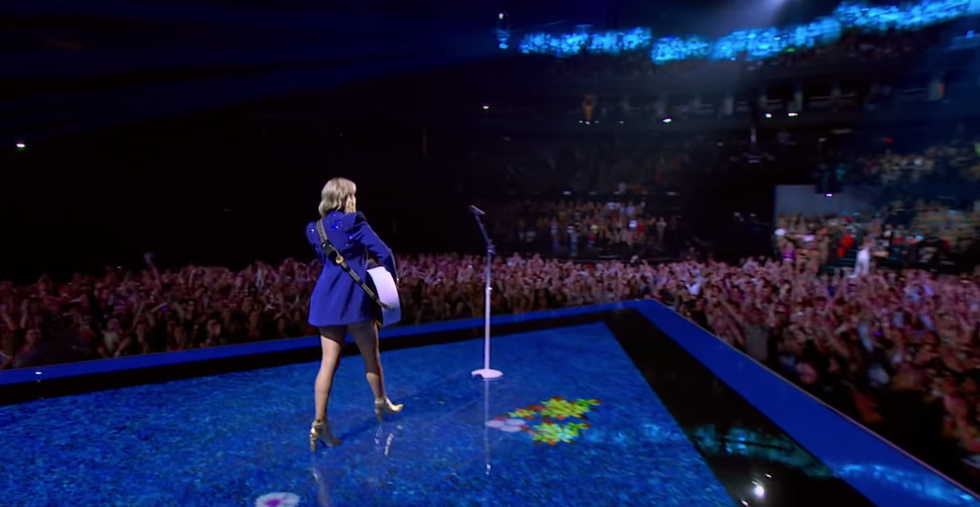 Instead, people branded her as "arrogant" and a "try-hard" and noticed her obvious attempts to stay relevant in the industry. At this point, it seemed as though she couldn't do anything right.
But the world has since been put to rights.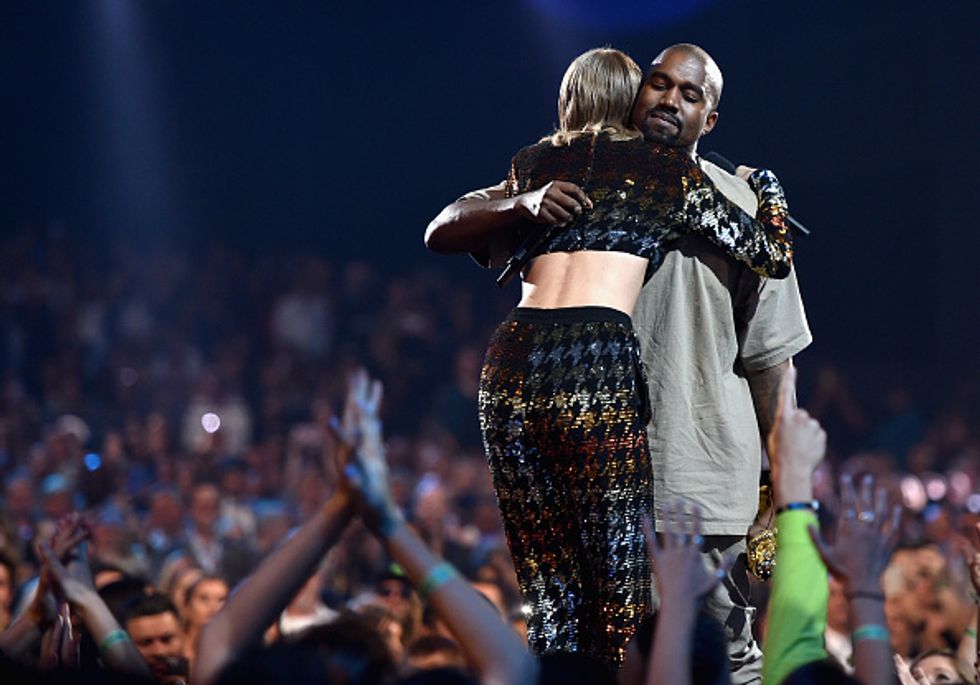 Recently, the full phone call between Swift and West had been leaked online, and some people are pointing their fingers at Kris Jenner as the culprit.
But regardless of who posted it, it finally showed the world who the real "snake" was.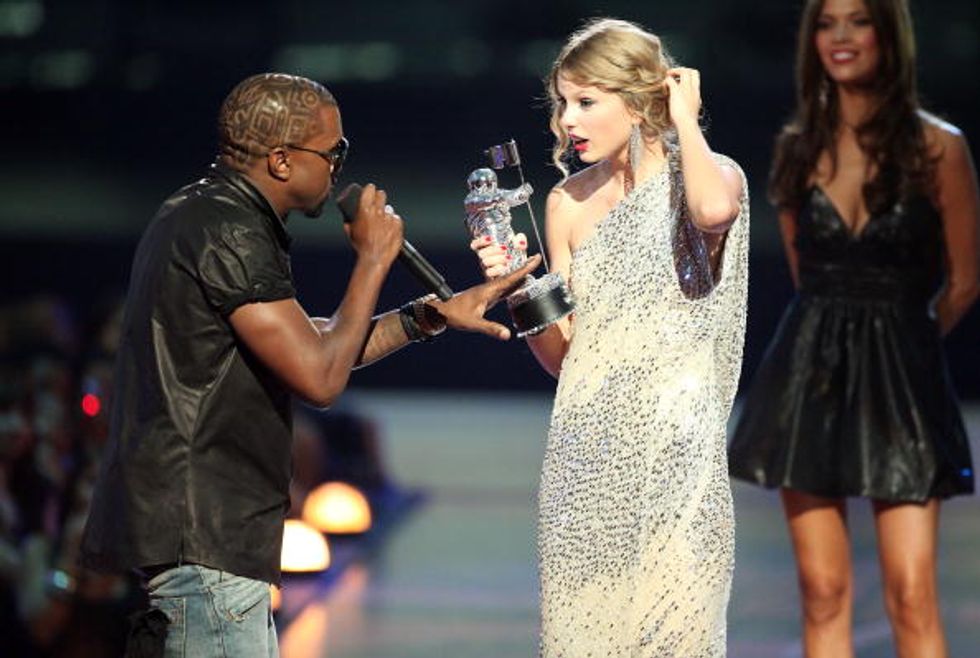 It all started back in 2009 when West decided to storm the stage after Swift won the award for "Best Female Music Video."
Rather than congratulating her in a civilized manner, he did this: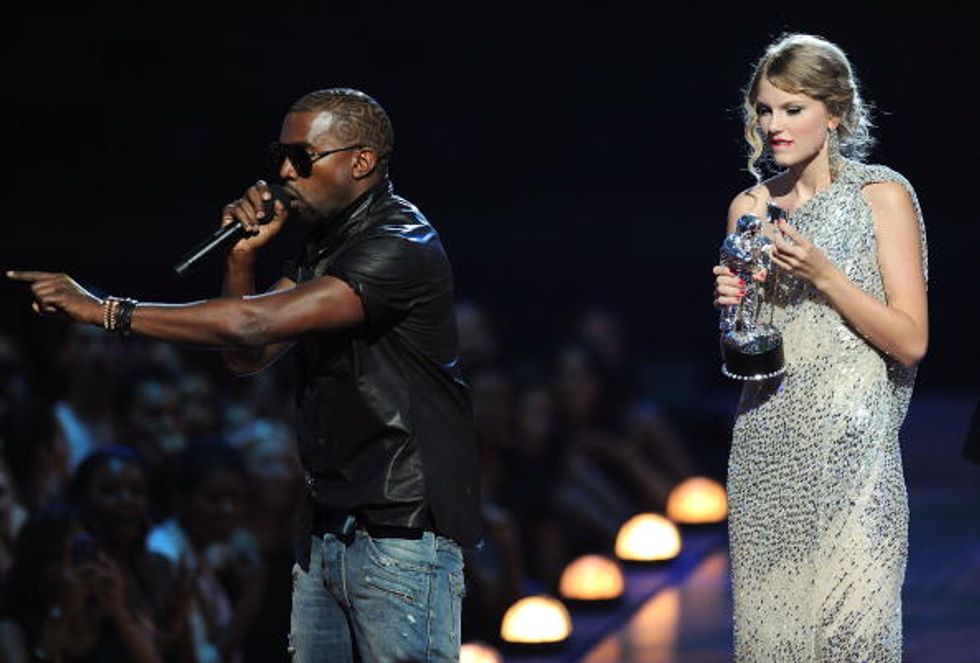 He snatched the microphone out of her hand and proceeded to tell the entire audience that "Beyonce had one of the best videos of all time," basically insinuating that she deserved the award over Swift.
And the entire time, she was stood there silently.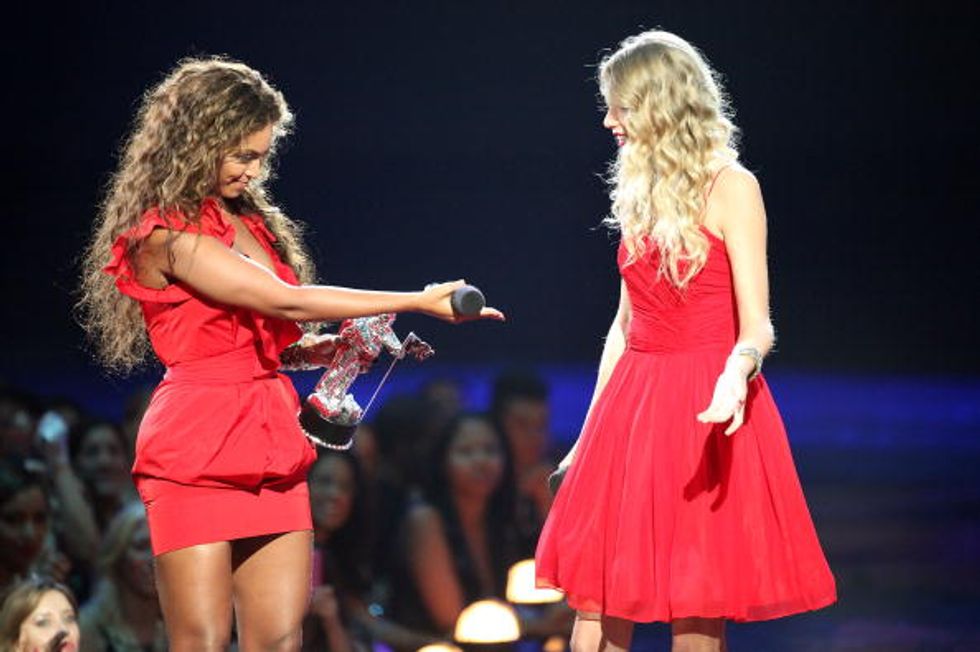 Beyonce and Taylor Swift made up, but she and Kanye
never
did.
And over the next few years, things escalated.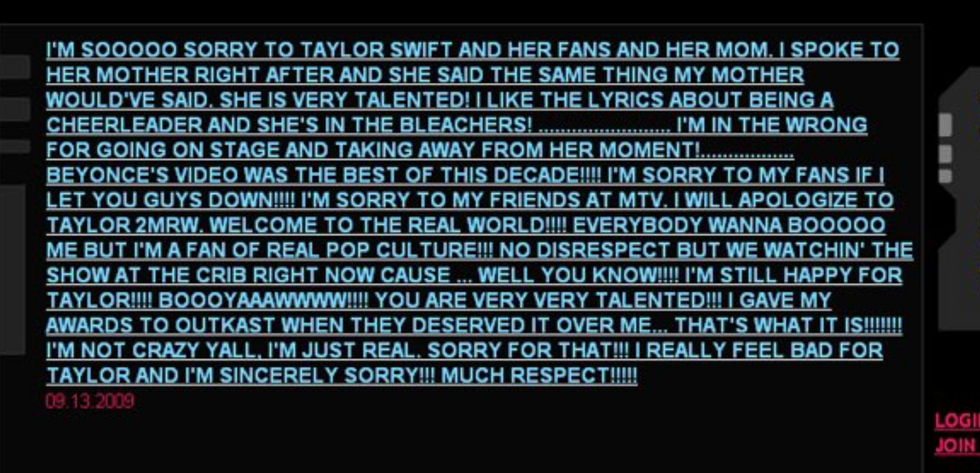 After Kanye reportedly apologized for the incident, in 2013, he decided to take the words back in a New York Times interview, saying "I don't have one regret," and that his jumping and interrupting her on the stage "only led [me] to awesome truth and awesomeness."
And then in 2015, when these pictures from the Grammy's emerged, we thought it was all over...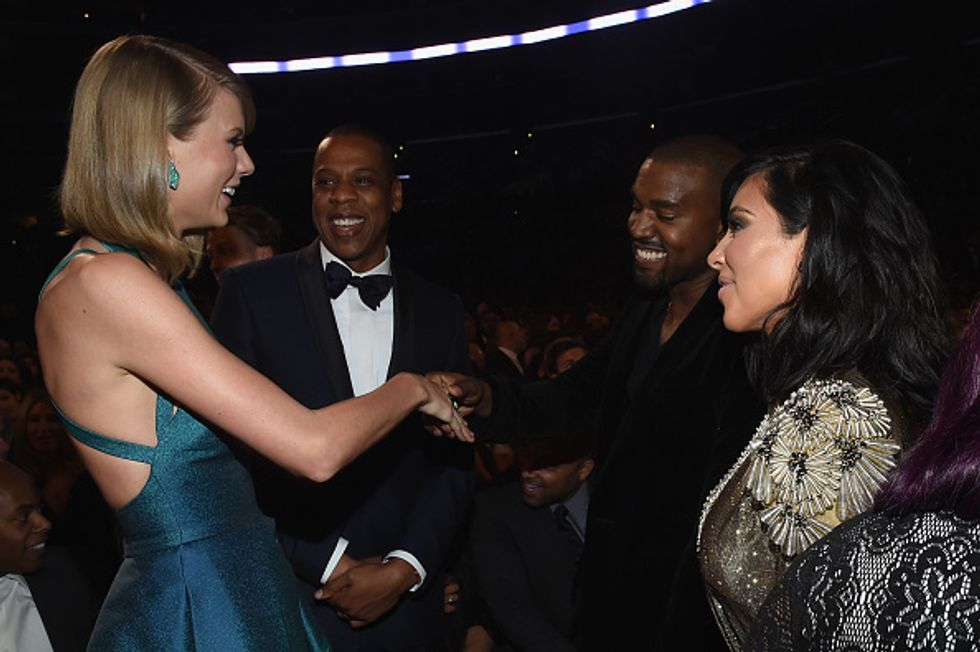 West even went as far as nominating Swift to present him with the Vanguard Award, but we later found out that was all a lie from his behalf too.
But who can we see as the silent witness in all of this?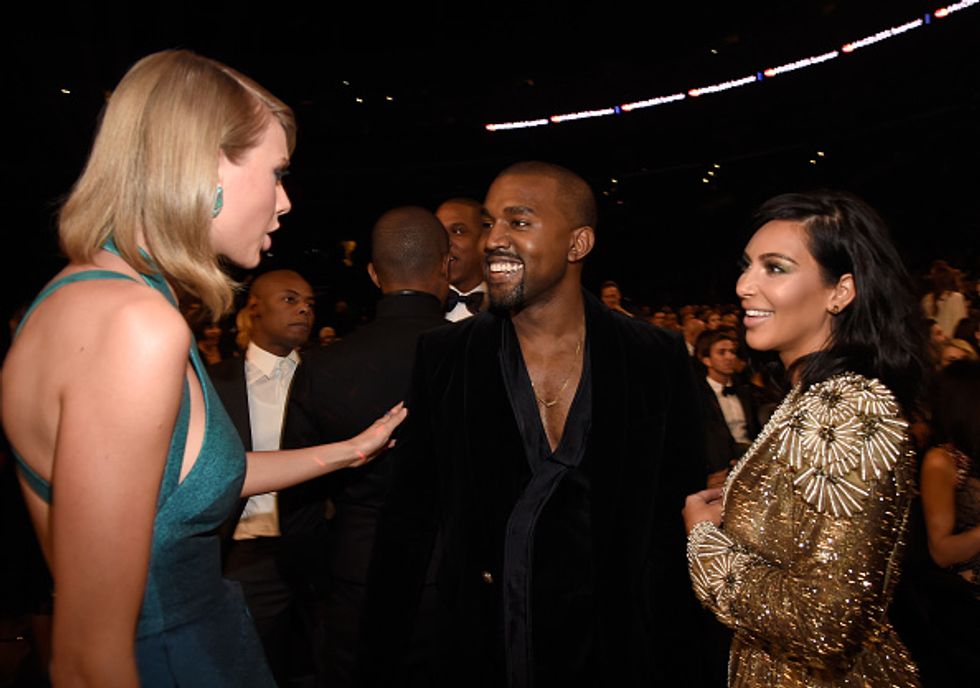 She didn't speak much, she didn't step out of line. Kim Kardashian stood by her husband's side throughout this entire thing just watching and waiting to pounce if she needed to.
And in 2016, she finally did.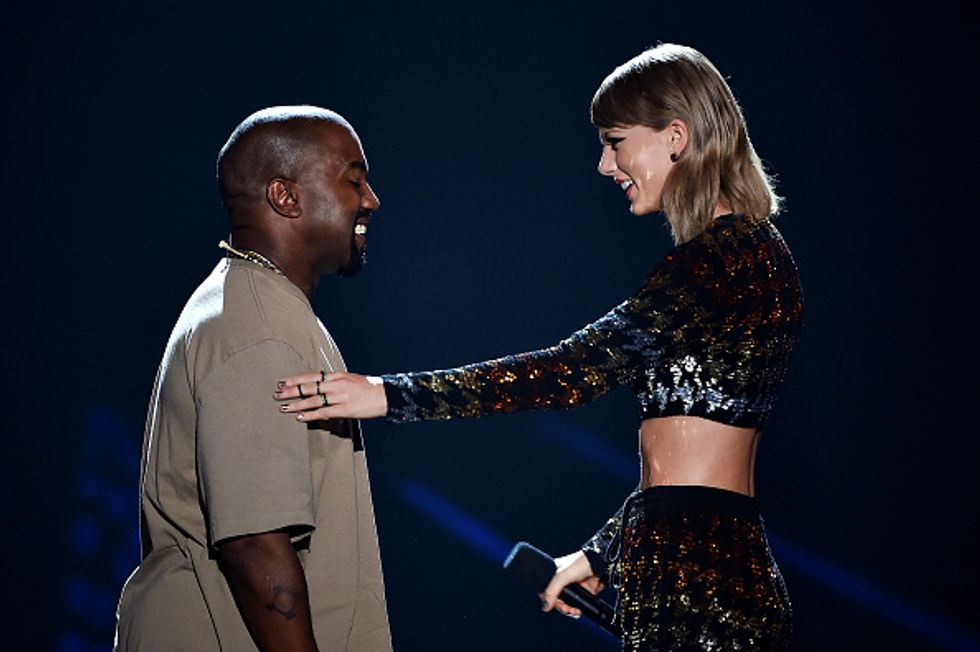 2016 saw Kanye West take things to a whole new level. In this turbulent year, he released the song "Famous", which featured the line "I feel like me and Taylor might still have sex..."
And it gets worse as he also included this line: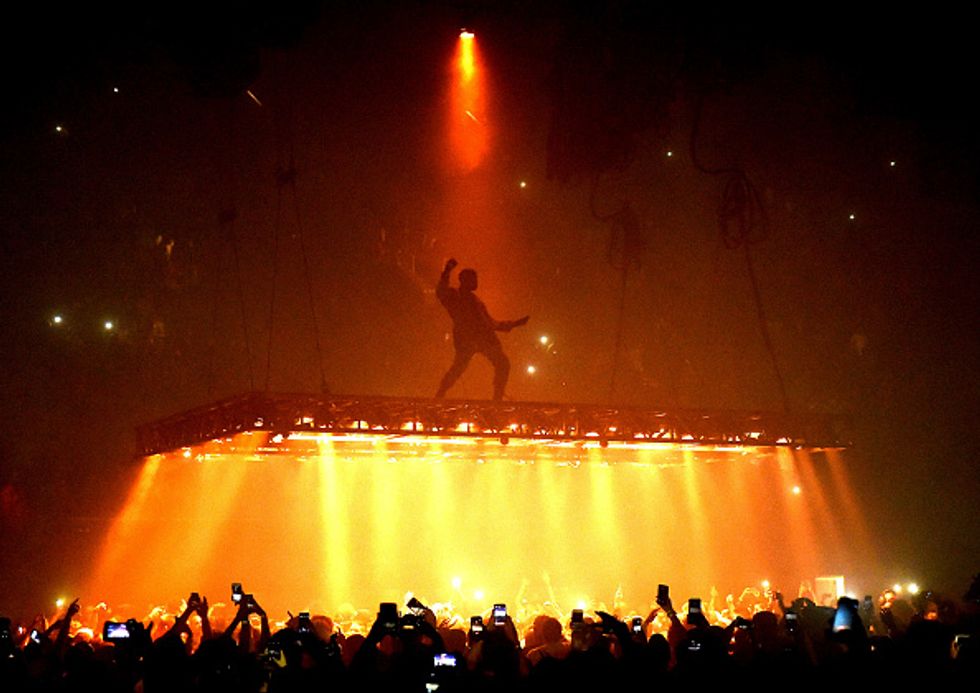 "Why? Because I made that b**** famous." But as I previously mentioned, she made
herself
famous and she's got the receipts to prove it.
The song received massive attention for including such humiliating lyrics...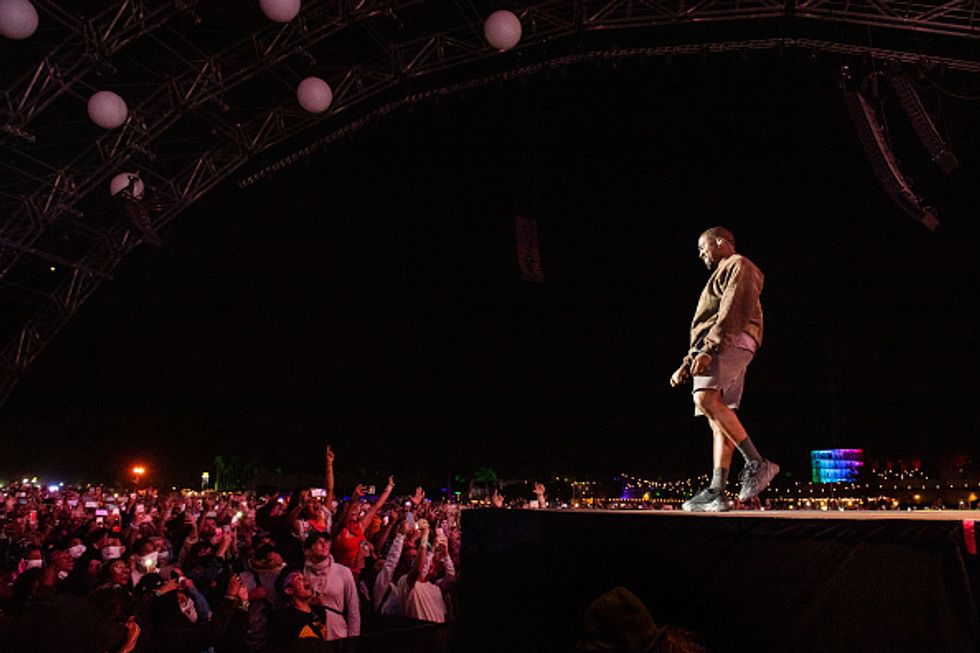 And the video even went as far as featuring a naked wax figure of Swift in West's bed. How is that even acceptable?
But Kanye West went on to say that he got Taylor's approval before it's release.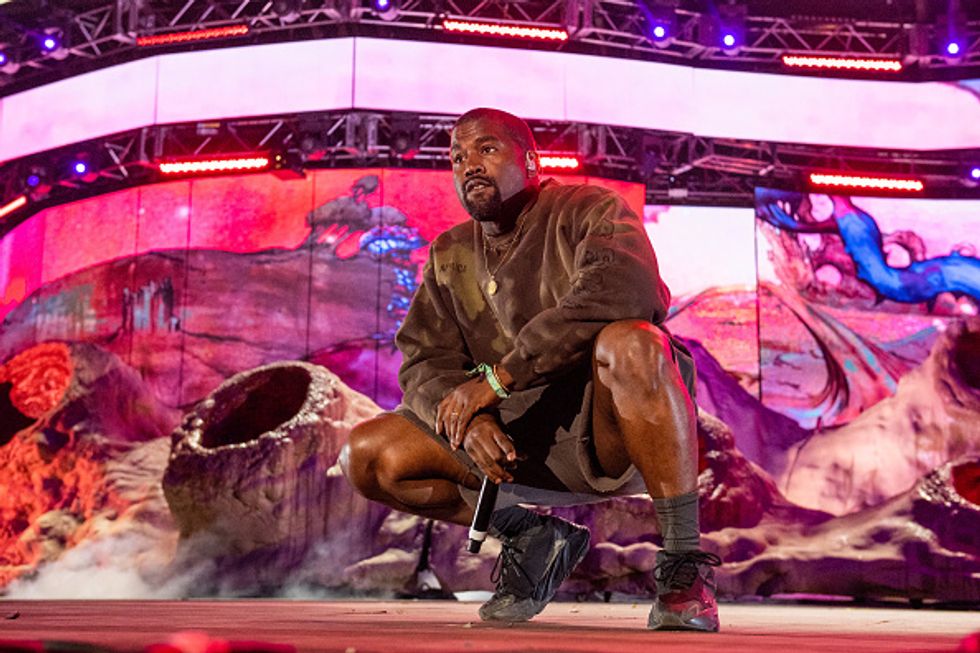 And even though Swift denied these claims, West's wife, Kim Kardashian, decided she was secretly going to record the phone call between the 2 artists and release it to the public.
But what she failed to mention was that she edited it beforehand.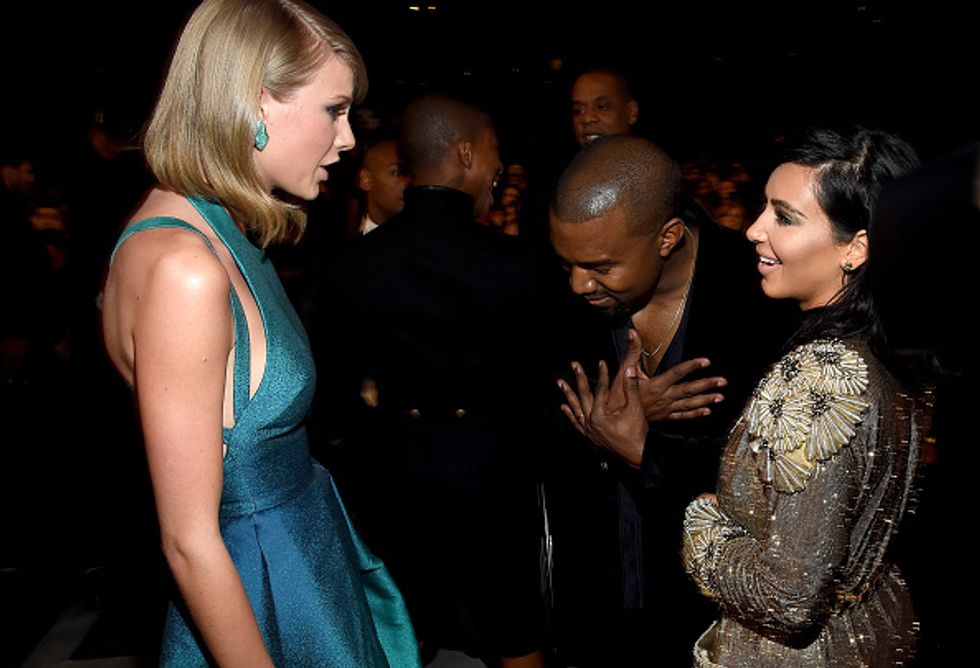 That's right, Kim Kardashian, the queen of editing her photos, decided to edit the video to favor her husband before she posted it for the whole world to see. Now she's spoken out on the issue... Keep scrolling to find out what she had to say.
And after that, the influx of hate thrown at Swift was immense.
Funny how when Taylor Swift got "exposed" it was the number one worldwide trend but when the full phone call leaks… https://t.co/znmk3JNkm6

— ً (@ً)1584763735.0
It got so bad that she was forced to take a break from the industry. She completely fell off the radar for a year while she regained her composure.
However, it has only been onwards and upwards since she came back.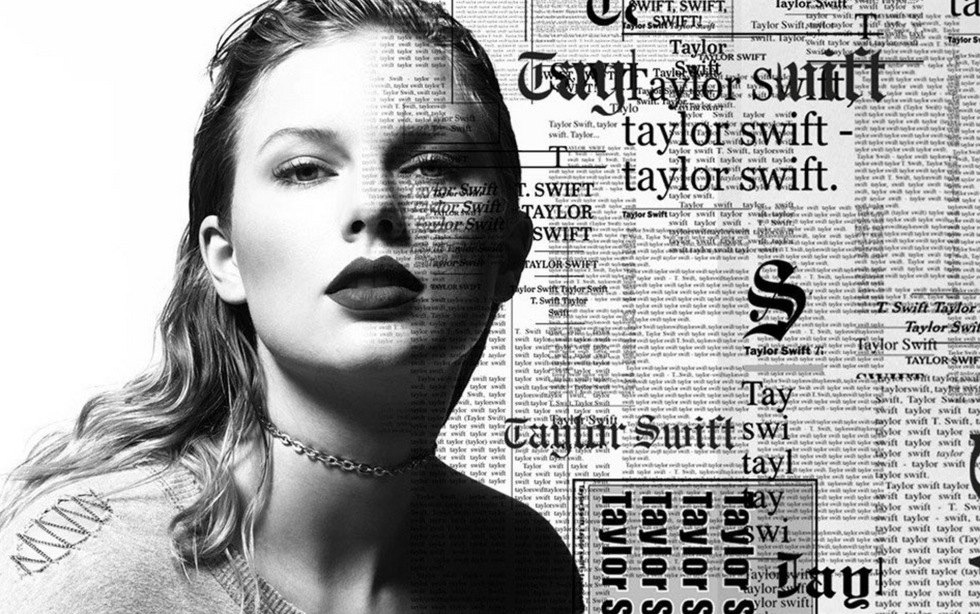 Swift came back and released
Reputation
in which she addressed all the torment she went through, as well as her new persona. We have never been so thankful for such a powerful reinvention.
She also told Elle this about the phone call: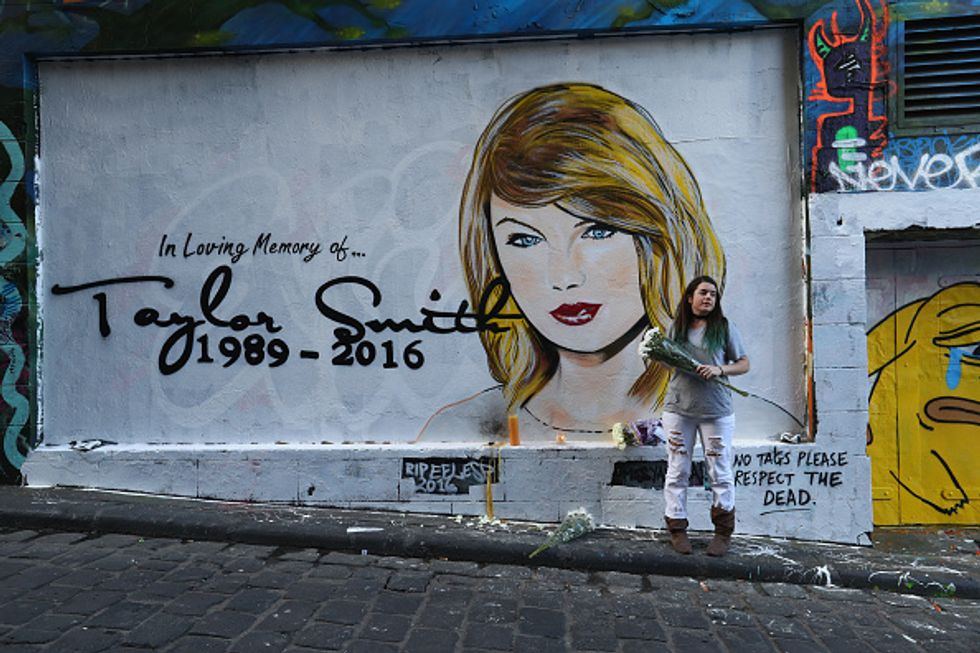 "The world didn't understand the context and the events that led up to it. Because nothing ever just happens like that without some lead-up. Some events took place to cause me to be pissed off when he called me a bitch. That was not just a singular event. Basically, I got really sick of the dynamic between he and I. And that wasn't just based on what happened on that phone call and with that song—it was kind of a chain reaction of things."
Over the weekend the world was put to rights.
he's a fcking manipulator and didn't even tell her about the " i made that b!tch famous" line. i'm glad the truth i… https://t.co/cMJioLHq7f

— Maria (@Maria)1584781410.0
And now Taylor fans have been rejoicing as the innocence of the singer has finally been proved. It was Kanye West and Kim Kardashian's elaborate plan to throw her off, but karma always gets there in the end.
And it seems as if Swift's basking in the glory...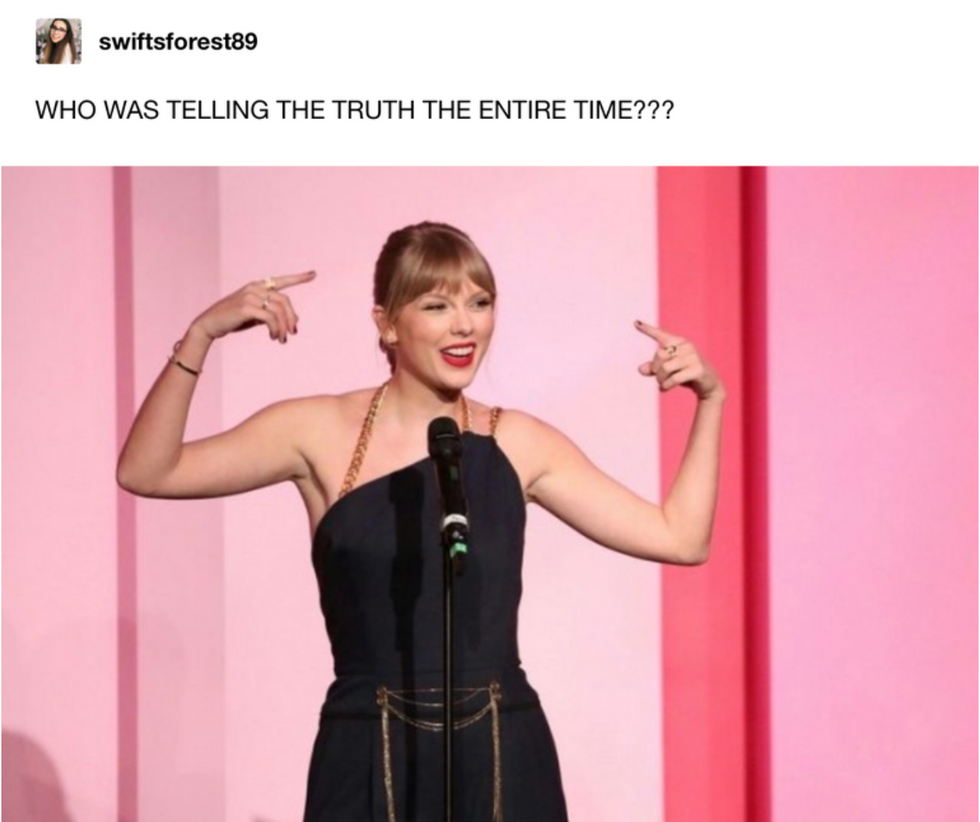 As fans continued to post threads about her victory, she went on a reported liking spree on Tumblr, making sure her fans knew they were appreciated.
She also reportedly liked this post: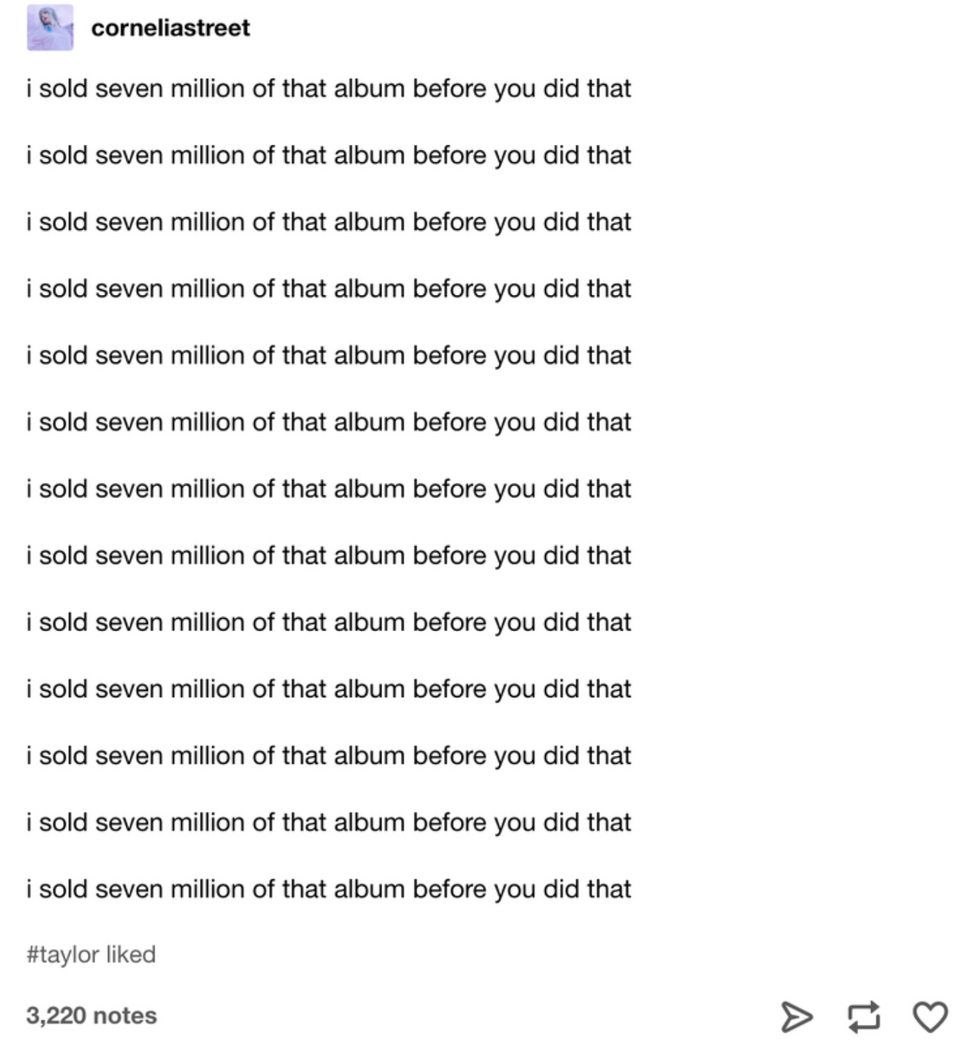 Justice has been well and truly served.
But Kim just couldn't leave the issue alone...
don't lie.
The first tweet said this:
.@taylorswift13 has chosen to reignite an old exchange - that at this point in time feels very self-serving given t… https://t.co/NiUAqjM5d5

— Kim Kardashian West (@Kim Kardashian West)1585022275.0
She even had the audacity to tag her.
And the second one, tries to play the victim card?
I didn't feel the need to comment a few days ago, and I'm actually really embarrassed and mortified to be doing it… https://t.co/49nLtsTzfC

— Kim Kardashian West (@Kim Kardashian West)1585022282.0
It really isn't working, Kim. You didn't have to address the issue if you didn't want to. No one forced you.
The third went on to say this:
Kanye has documented the making of all of his albums for his personal archive, however has never released any of it… https://t.co/IVhIsqdBft

— Kim Kardashian West (@Kim Kardashian West)1585022378.0
Still, no one asked, Kim.
And yes, there's another:
This will be the last time I speak on this because honestly, nobody cares. Sorry to bore you all with this. I kno… https://t.co/O0YFru6sf0

— Kim Kardashian West (@Kim Kardashian West)1585022387.0
And even though it was supposed to be the last time she addressed this...
There was still a final tweet:
To add, Kanye as an artist has every right to document his musical journey and process, just like she recently did through her documentary.

— Kim Kardashian West (@Kim Kardashian West)1585022364.0
In this one, she went further to defend her husband...
But the fans had already made up their minds based on the leaked call...
I think this sums it up well.
Who's the snake now, eh Kim?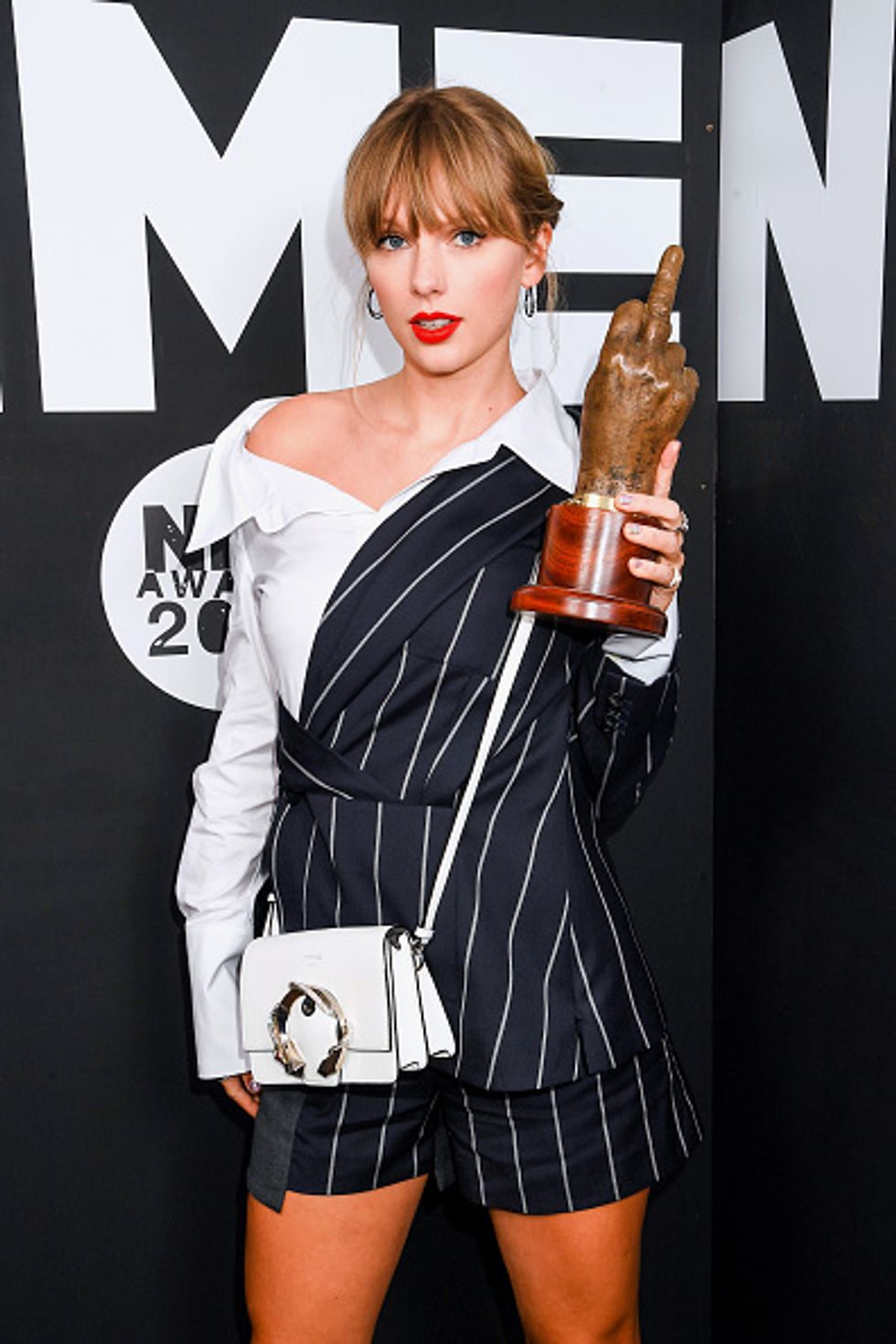 Karma's a b****, isn't it? In other Taylor Swift news, let's re-live the time she came out on top with another feud with Justin Bieber and Scooter Braun.