As a kid, you probably thought that coffee was gross and only ever craved candy for your morning fix.
As you got older, however, you most likely began to realize that coffee is actually a magical elixir that holds many healing properties... Or just wakes you up and temporarily cures your hangovers. Whatever.
But what if we told you that a dreamy mix of coffee and candy is now here to satisfy all of your breakfast needs? Dunkin' has spectacularly risen to the occasion by releasing a new range of summery, sugary, and caffeine packed iced coffees... That have real candy bars in them.
We can't make this up. Keep reading to see the new beverage range, but you'll need to act fast! They're here for a limited time only.
Coffee is one of the finer things in life.
And it is certainly up there in the God tier of all beverages.
It's perfect for all occasions.
Tired? Have a coffee. Happy? Have a coffee, Sad? Coffee! Bored? Coffee.
Most of us need our caffiene fix to function in a morning.
There's just no point in going to work without a morning coffee, is there?
There are so many varieties out there.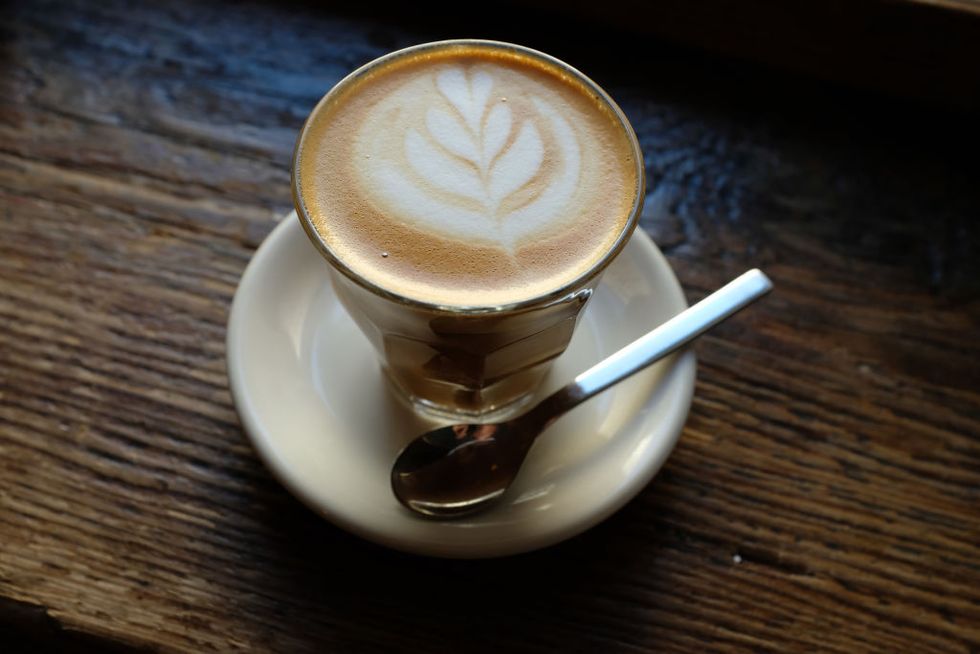 Whether you prefer your caffeine fix in the form of a neat espresso shot or in the chocolatey and foamy concoction of a cappuccino, there are a number of ways that you can enjoy your beverage.
And Dunkin' have really pulled out the stops.
One for tonight and one for the morning. @harpoonbrewery https://t.co/ul5zMKvSee

— Dunkin' (@Dunkin')1560394956.0
Dunkin', originally Dunkin' Donuts, has always been the king of coffee-based products. Though they are primarily known for their donuts, a staggering sixty percent of their profits come from their coffee.
And they serve an awful lot of the stuff.
Dunkin' serves around 1.9 billion cups of the good stuff globally every year.
They pride themselves on their top quality coffee.
They use 100% Arabica coffee beans and follow a secret proprietary coffee recipe that gives each cup a consistently smooth and rich flavor.
And the beverage can be ordered in a number of different ways...
The ultimate trifecta . . . Blueberry Crisp, Caramel Craze & Cocoa Mocha #SignatureLatte https://t.co/Mk8h3lLInD

— Dunkin' (@Dunkin')1557342001.0
25,000 different ways, to be precise. I know what you're thinking. How can there be 25,000 different versions of a cup of coffee?! But Dunkin'
insists that there are legitimately that many varieties in their stores.
And their donuts make for the perfect partner.
#NationalDonutDay prep in full swing 🍩 #DunkOut on June 7th to grab your FREE donut with any beverage purchase. https://t.co/mo9Ia63Flf

— Dunkin' (@Dunkin')1559576851.0
Come on, it's in the name. Dunkin' sells around 2.9 billion donuts globally every year, and it really isn't difficult to see why.
And they have now collaborated with Hershey's.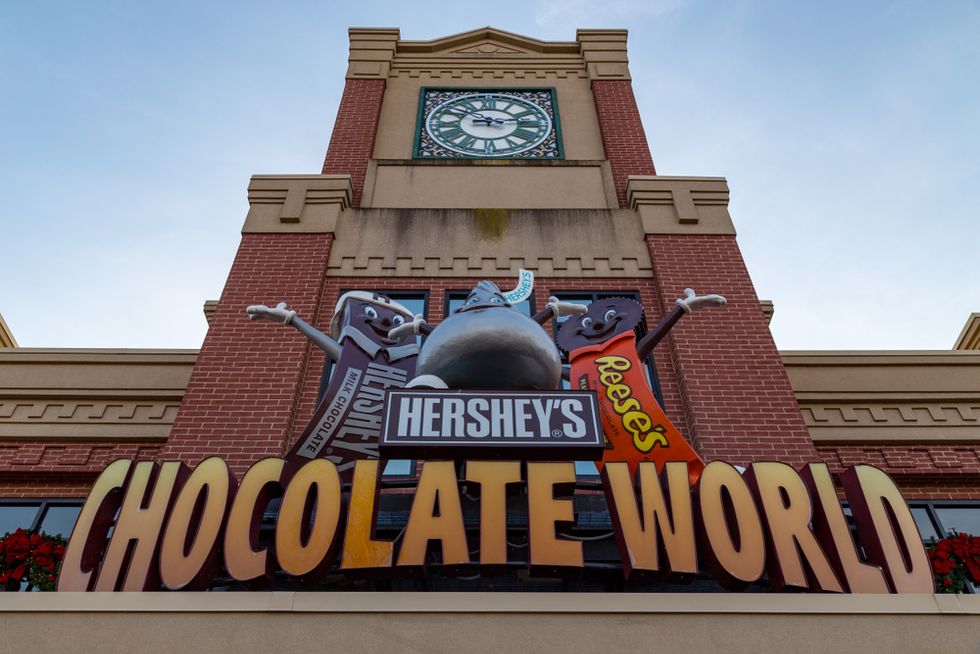 via: Shutterstock
Yep, it's the chocolatey collaboration that we never knew we needed.
Together, the companies have unveiled some tasty new ranges of candy-filled iced coffee.
.@KitKat_US Those who break together stay together. Want to make it official? https://t.co/uQFSqUTKkl

— Dunkin' (@Dunkin')1561457100.0
For a limited time only! The flavors were released on Wednesday this week, and are rumored to only be around for a little part of the summer.
First, we have the Kit-Kat Coolatta.
.@dunkindonuts Break Buddies 🤜🤛 https://t.co/3TKwAUE1Ax

— Kit Kat (@Kit Kat)1561457485.0
Because we all love a little Kit Kat break, don't we? This latte will feature vanilla bean-flavored Coolatta mixed with crispy wafers of Kit Kat.
Then there's the Heath-flavored coffee.
Escape to Dessert Island with the perfect triple threat...our new Dunkin' KIT KAT Coolatta®, Heath flavored iced co… https://t.co/KV3pjNi4RU

— Dunkin' (@Dunkin')1561564808.0
A Hershey favorite. This iced coffee will intertwine milk chocolate and English coffee flavors for an awfully British chocolate taste.
And, last but not least, there's the Hershey's Cookies N Creme blend.
This is the one that I'm most excited for... This iced coffee combines white chocolate with notes of the iconic Hershey's Cookies N Creme flavors.
And you can even personalize your coffee.
Yep, you have options on how you'd like to be put into your chocolate-induced coma. All of the flavored coffees can be ordered in the form of hot drinks, iced, espressos, frozen coffee, or frozen chocolate. Have I died and gone to heaven?