Koalas have been declared as "functionally extinct" by experts after formidable bushfires have wreaked havoc upon their natural habitats across New South Wales and Queensland in Australia for the last few weeks.
The marsupials, which are native to Australia, have faced a heartbreaking decline in numbers as a result of the bushfires, which many experts fear they will never fully recover from.
Footage has emerged of a desperate koala flagging down a cyclist and sipping from her water bottle, and it is truly heartbreaking.
Keep scrolling to find out more...
Bushfires are one of the harsh realities of living in Australia...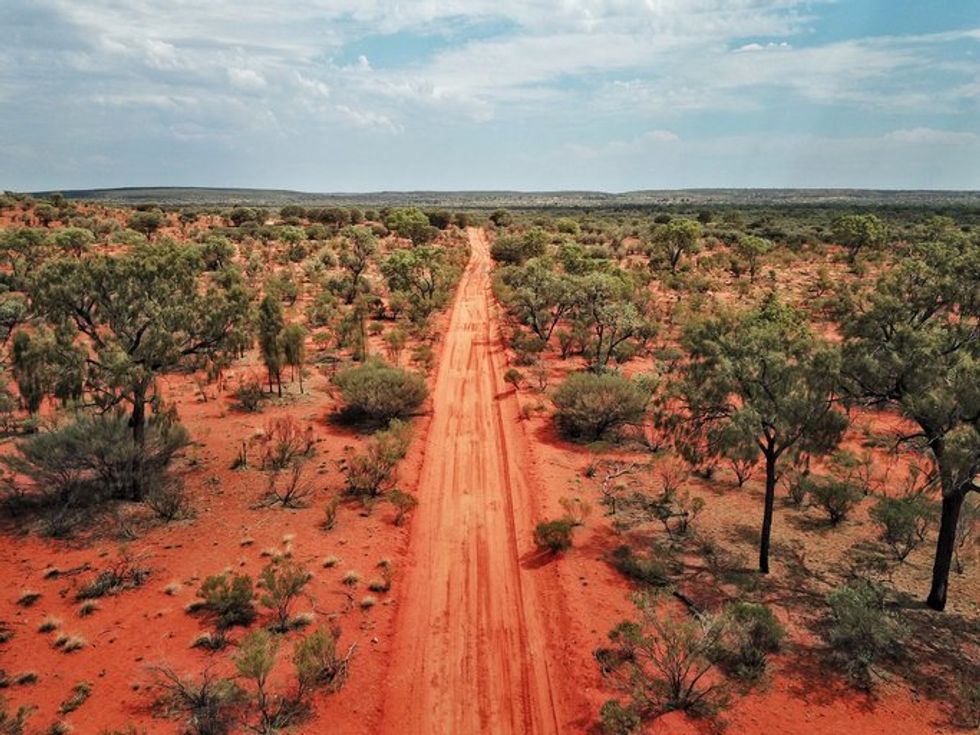 As beautiful of a country that Australia is, it certainly isn't very safe in terms of mother nature.
The final few months of the year are always Australia's hottest...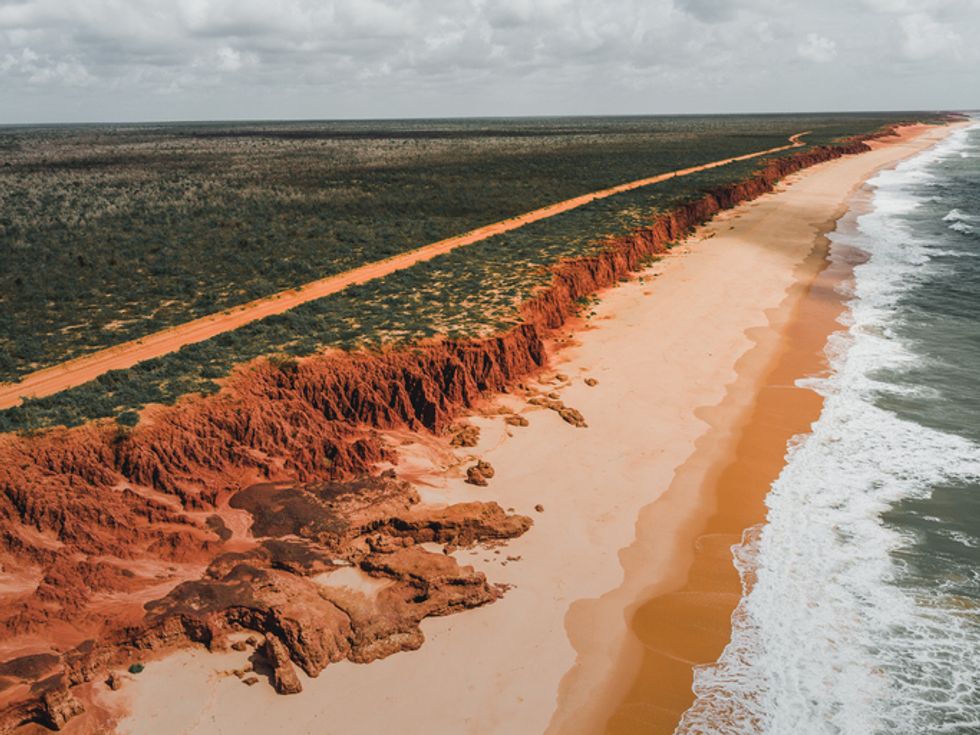 Every year without fail, Australia experiences scorching temperatures over the festive season, with highs of forty-eight degrees Celsius being reached around the country.
But these high temperatures certainly aren't something to be celebrated...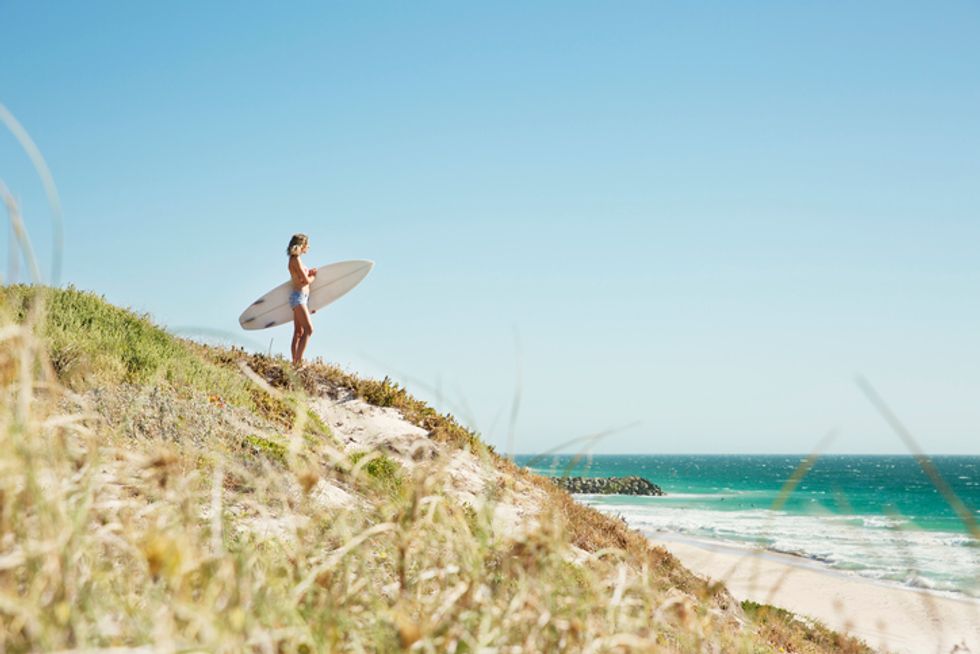 The heat that Australia faces becomes unbearable, with many being unable to even sit on the beach and sunbathe due to the extreme heat.
And in extreme cases...
Wild bush fires occur, which sadly, happens most year in Australia.
The people of Australia are no strangers to bush fires...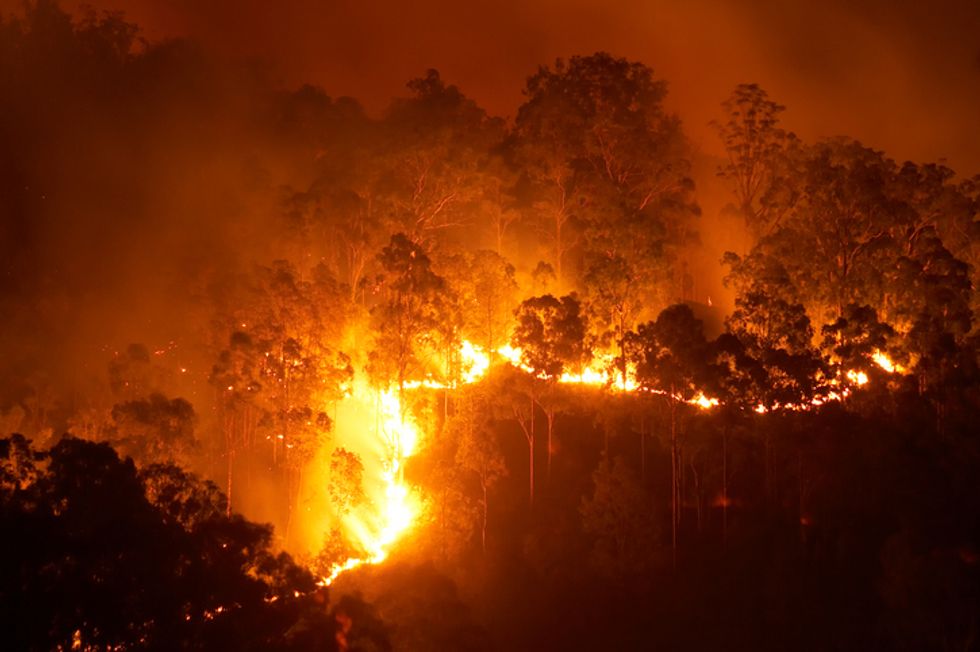 Bush fires are slow-moving and, according to the Australian government, they have an extremely high heat output, meaning that they can pass in 2-5 minutes, but they smolder for
days on end.
They are now an intrinsic part of Australia's environment.
But despite natural ecosystems have evolved with fire, hundreds of thousands of Australia's wildlife are affected by the flames every year.
New South Wales is suffering immensely at the moment.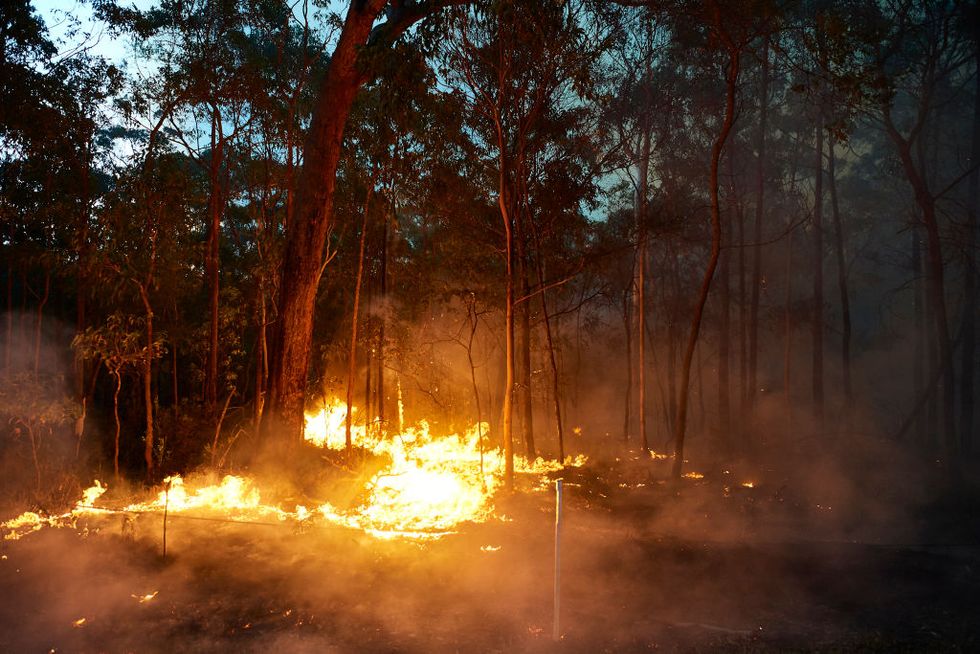 This state of Australia is truly taking a beating by bush fires, and it has been battling the heat for the last 2 months.
The last 2 months have had a devastating impact...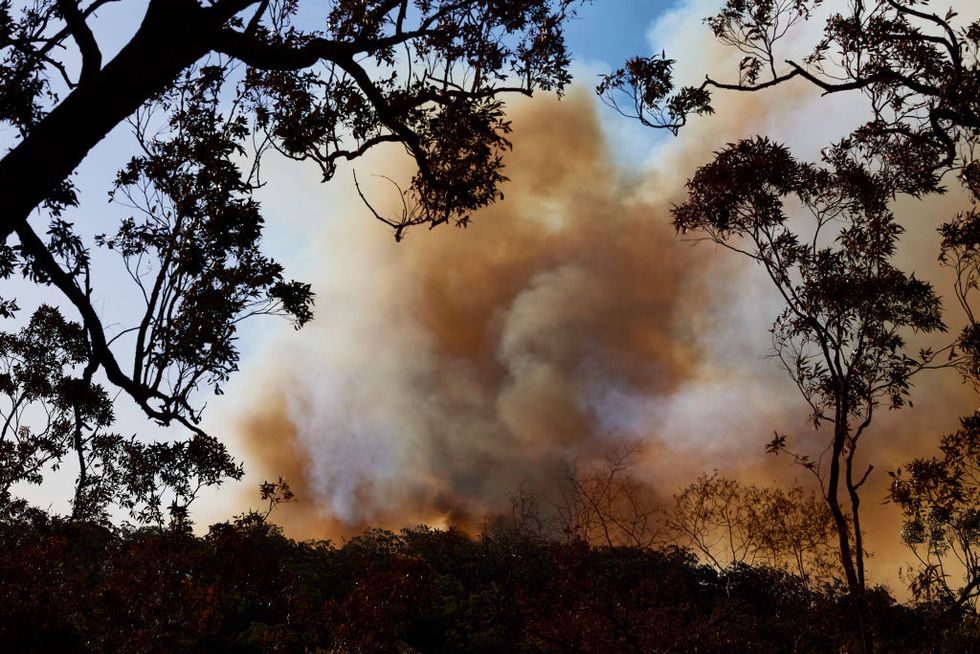 Authorities
say 700 homes have so far been destroyed since blazes flared up on 8 November. Thousands have been evacuated and so far, 9 people have lost their lives due to these burning conditions.
As the forests and rural areas continue to burn...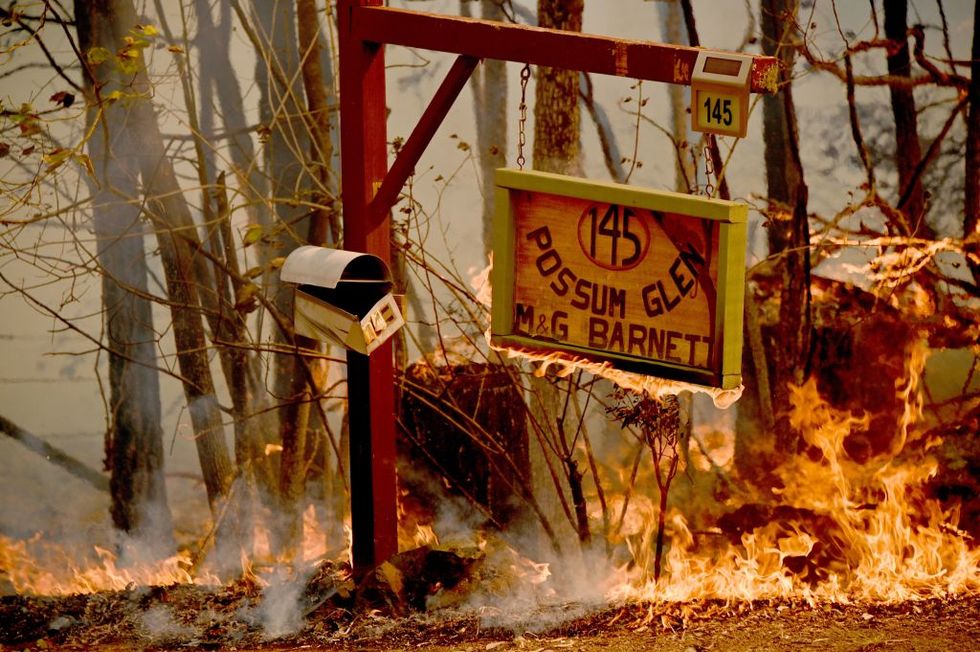 Many forget that these are the homes to Australia's wildlife, and
so many
animals perish to the flames and smoke every year.
Authorities and volunteers have been working tirelessly every year to help as many animals as possible...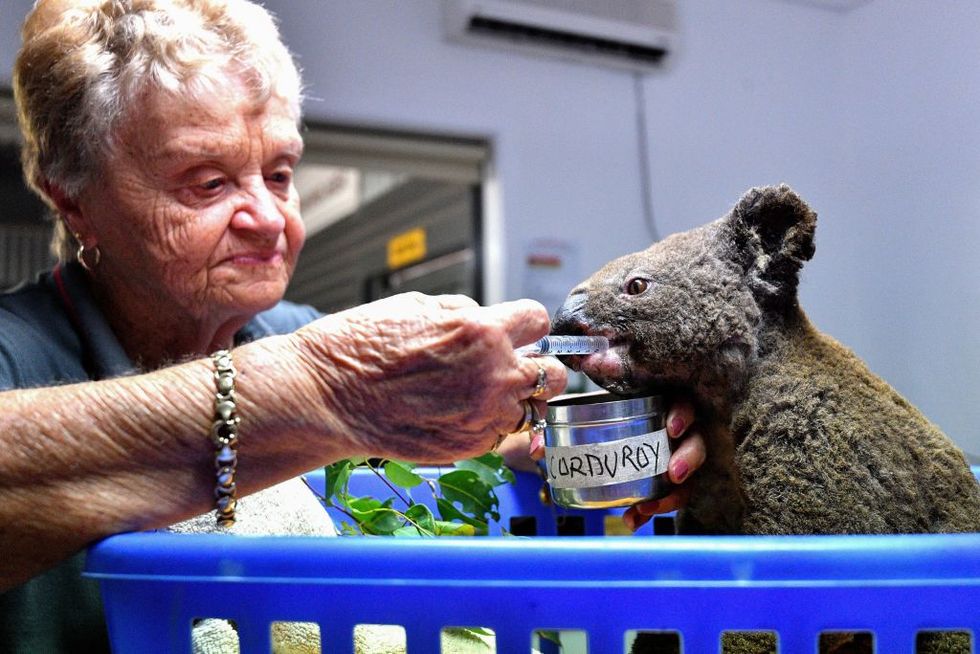 But it isn't always enough.
Australia's native animals are at a huge risk.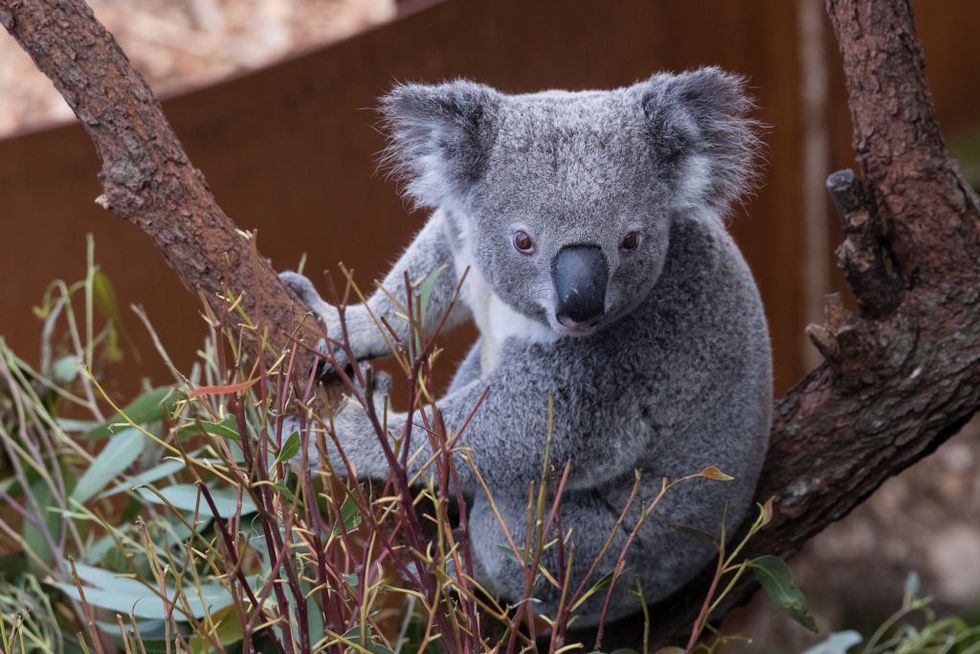 It is currently estimated that over 1000 koala bears have died, with an approximate 80% of the fireground footprint said to have encroached on prime koala habitat.
The fires have wreaked havoc on their natural habitats...
And as a heartbreaking result, experts believe that Koalas are now functionally extinct in the wild.
What does functionally extinct actually mean?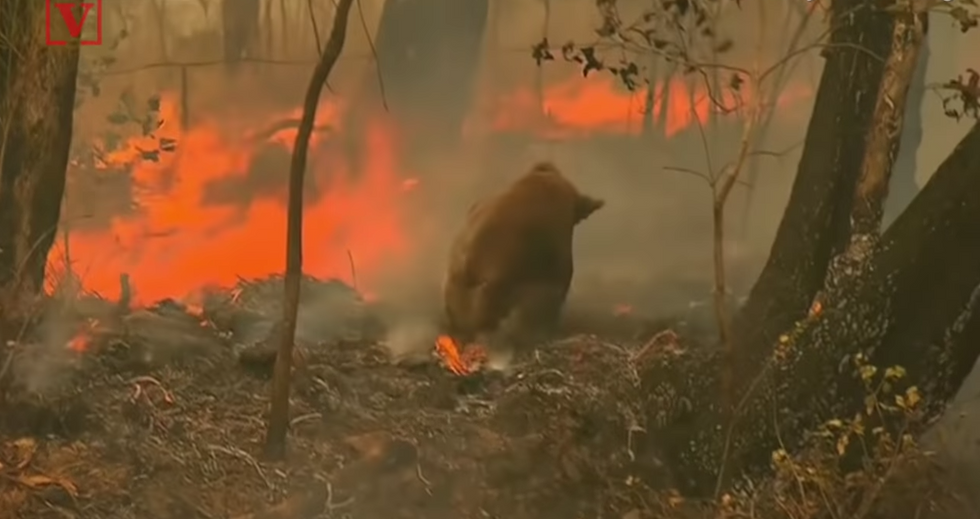 According to the
BBC,
this term is used to describe an animal population with so few pairs that they're unlikely to produce a new generation, and will gradually just die out. 
The future of Koalas is an uncertain one.
Deborah 
Tabart
 OAM, chairman of the Australian Koala Foundation, was the one who first came forward with the bleak prediction.
She believes that Koalas will no longer be able to survive in the wild.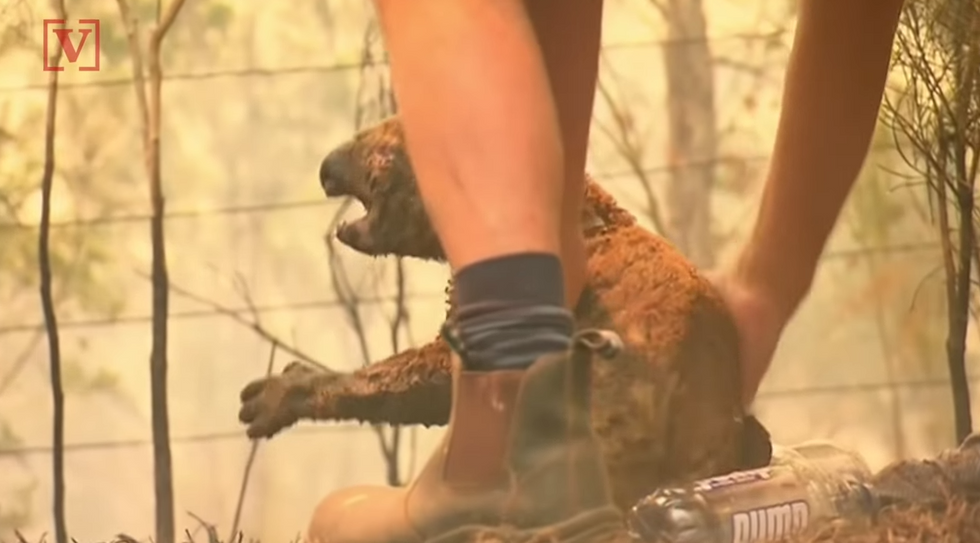 Speaking to 
Daily Mail Australia
, 
Tabart
said, "
If we combine all of the estimated deaths of koalas in the bushfires, there could be 1,000 koalas that have been killed in the last two months."
The fate of their habitat has been hanging in the balance for some time now...
And the bushfires, on top of a prolonged drought and deforestation, have now wiped out over eighty percent of the natural habitat.
And even the koalas who have survived the fires don't stand a great chance.
Tabart explained that eucalyptus trees - the main source of food for a koala - can take months to grow back after such severe fire damage.
She has now urged the Australian Prime Minister, Scott Morrison, to take action.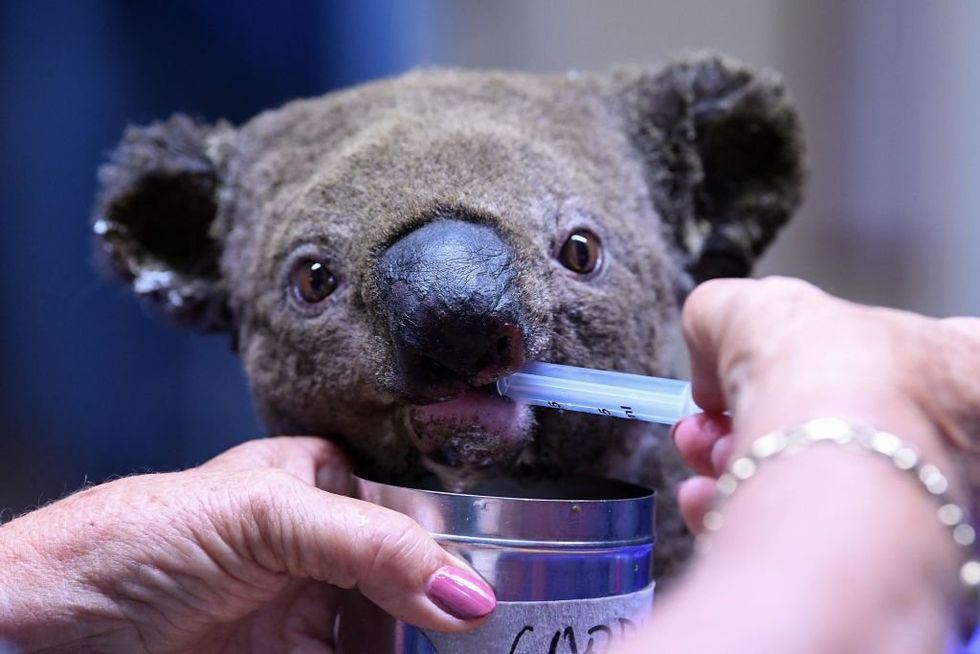 And is calling for him to enact the Koala Protection Act, which was written back in 2016 and focuses on protecting the habitats and trees in which koalas dwell, including habitats that are empty.
These poor animals cannot survive alone in these conditions...
And they're beginning to get
desperate.
Footage has emerged recently from Adelaide in South Australia...
The animal approached the group...
Which is rather unusual of a wild koala bear.
Anna posted the encounter with the koala on her Instagram page...
very dehydrated from the sweltering heat, and it instantly reached up for her water bottle.
The animal was parched...
7News
.
Adelaide is currently being affected by the fires and soaring temperatures...
Ferocious fires in the Adelaide Hills have burned 25,000 hectares of land, leaving koalas and other wildlife scavenging for food and water.
Adelaide Koala Rescue's Jane Brister is currently caring for forty-six koalas that have had their homes destroyed...
The Daily Mail reported that she said the center doesn't normally care for this many koalas at once and the increase was due to the fires.
"A big problem we're noticing now is koalas are coming in starving… there's just no food," Jane said.
These poor koalas are literally starving to death...
Amid all the bad news, donations have soared.
Within weeks, donations for koala hospitals surpassed $1m AUD (around $600,000 USD), making it the country's second-largest fundraising campaign since GoFundme was launched there in 2016.
The Australian community has come together to help their native animals...
And the blazes, that have so far killed 6 people, ravaged hundreds of homes and scorched about 1.5 million hectares of land since October, show no sign of slowing down. Our thoughts go out to everyone affected in these devastating fires.