Another day, another Kardashian family pregnancy rumor!
It's getting a bit tough to *cough cough* keep up with the Kardashians. (Eh? Eh?)
Anyway, there was a new pregnancy rumor added to the mix yesterday, but Kourtney addressed it directly. Still waiting on anyone to confirm those other rumors, though...
If you've been keeping up with the Kardashians (last time, we swear), you already know that three members of the family are expecting babies.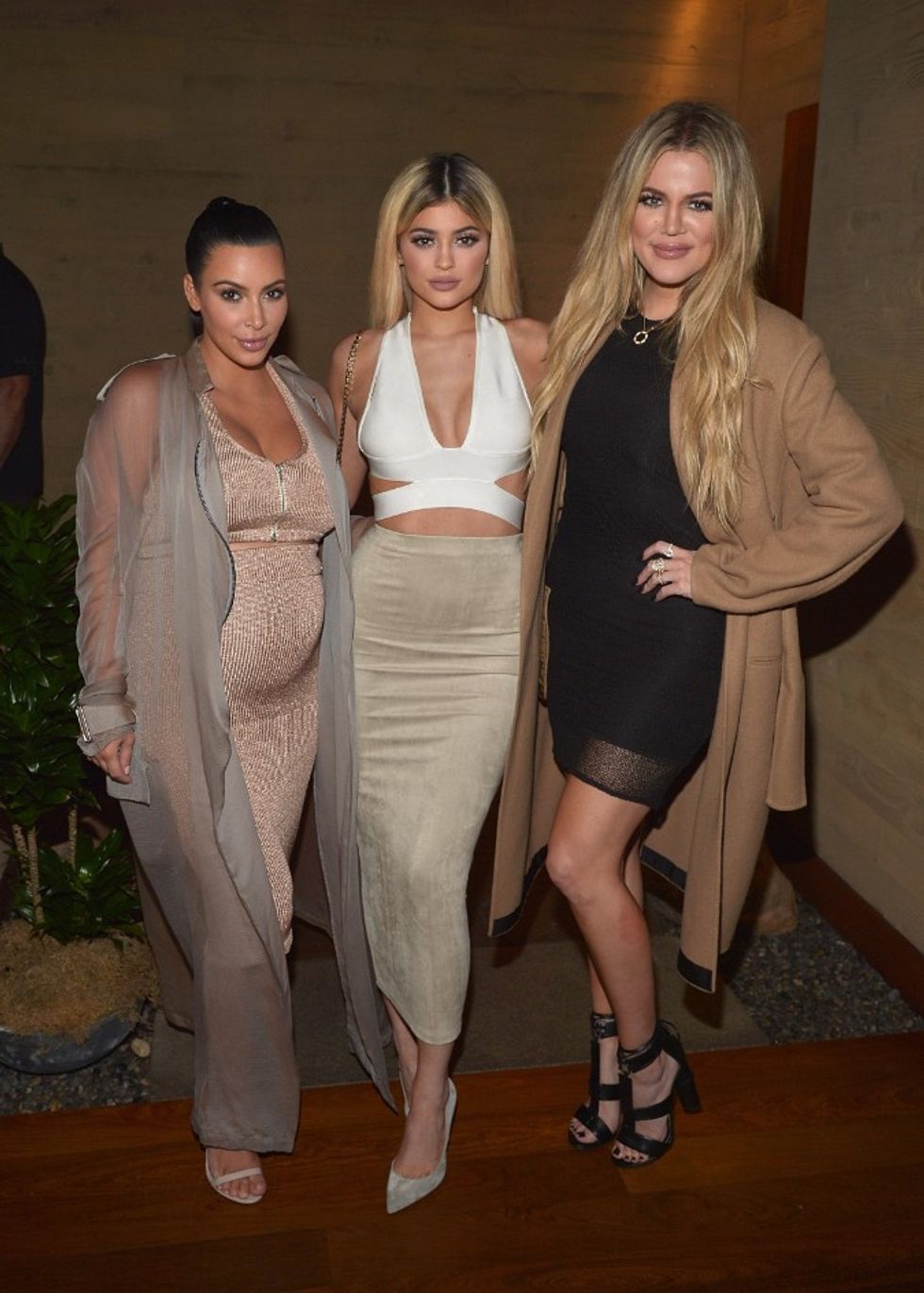 via: Getty
Kim is expecting her third child via surrogate.
Kylie is reportedly expecting her first child
 with boyfriend Travis Scott. And there have also been reports that Khloe is expecting her first child with boyfriend Tristan Thompson.
Yesterday, people started freaking out about Kourtney also being pregnant.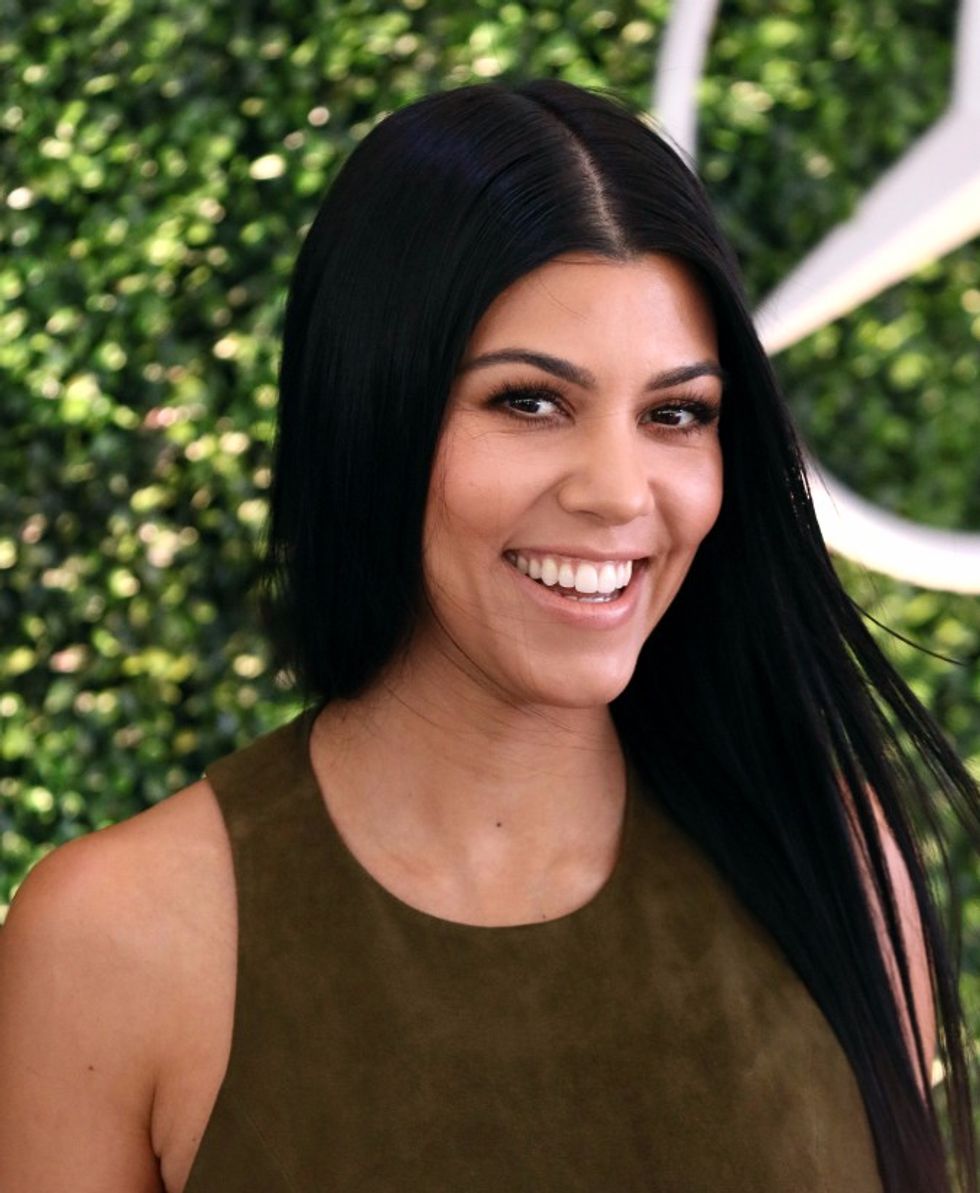 via: Getty
That's because of
an interview she did with Grazia
which literally opens with the line: "'I'm pregnant,' declares Kourtney Kardashian, with all the gravitas of a newscaster announcing World War III."
People who only read the first line of that article were, as they say, shook.
Now Kourtney Kardashian is pregnant!?! WHAT !!! There must have been a pregnancy pact of some kind

— Gretchen Rhodes (@Gretchen Rhodes)1508902023.0
Imagine a world with four members of the Kardashian/Jenner clan bringing progeny into the world around the same time. (What's that? This news has virtually no effect on your life? Fair enough, but just 
imagine
for a sec.)
Kourtney did not let the rumor live long, though. Almost immediately, she addressed the rumor on Twitter:
I see online that I said I was pregnant in an interview, but that was completely taken out of context.

— Kourtney Kardashian (@Kourtney Kardashian)1508861151.0
The interviewer asked me "What's a crazy rumor that you've heard about yourself?" and my answer was..."I've heard that I am pregnant."

— Kourtney Kardashian (@Kourtney Kardashian)1508861242.0
Also, if you went on to read the rest of the article, you would have seen that Kourtney tells the reporter she's just joking. Apparently, the joke was just taken completely out of context by the Internet. Weird, right? That basically 
never
happens.
So, just to confirm: Kourtney is not pregnant. And that's just fine.
She's already brought three children into the world, and now she's going to be dealing with three new nieces or nephews. She's got her hands full, people!