Krispy Kreme Doughnuts. Even just seeing those 3 words are enough to make my mouth water. Whether it's freshly made, straight off the conveyor belt, or boxed up in a stealthy twelve-pack, you can't deny the satisfaction of biting into a glazed ring sent directly from heaven. I can't quite put my finger on what exactly makes them better than any other donuts, but the Krispy Kreme Original Glazed Doughnut is a classic for a reason.
But the company's latest collaboration is set to be their best yet. Keep scrolling for all the details, including the best flavors from the beloved franchise.
Warning: it may be difficult to refrain from licking your screen, but we'd advise against doing so.
It's time to get schwifty!
10. Caramel Iced Ring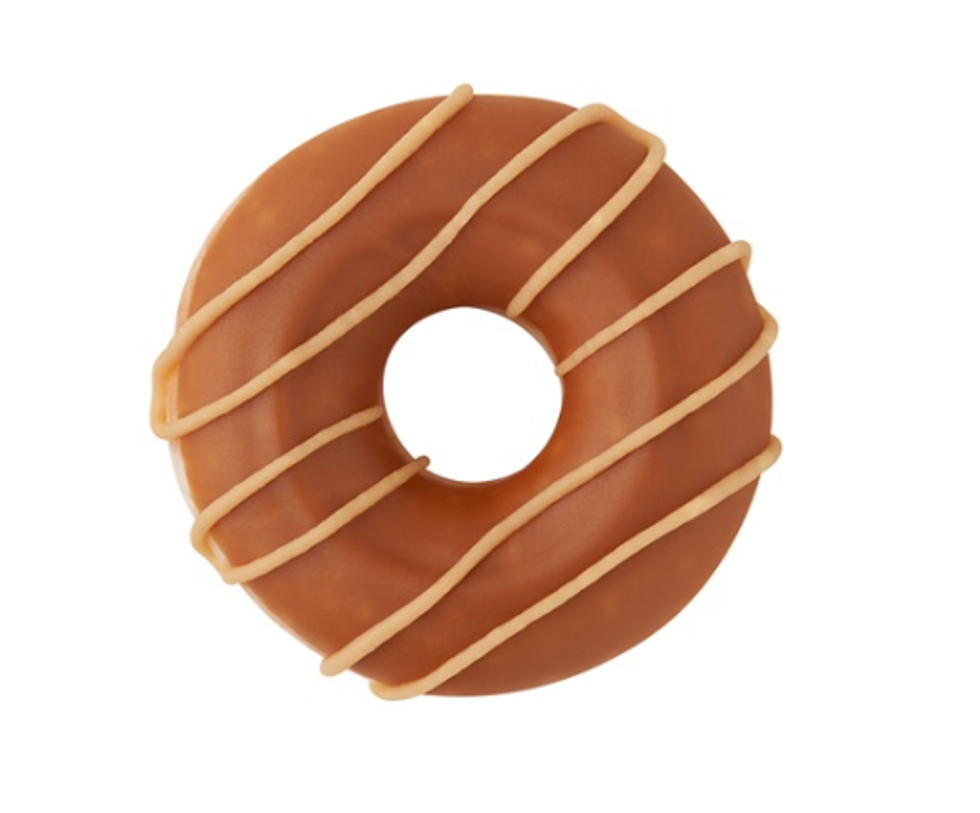 via: Krispy Kreme
At number 10, we have what many would consider to be a classic. A rich layer of caramel on an Original Glazed Doughnut. I dare you to name something better. Oh, wait, number 9 might just do it...
9. Salted Caramel Cheesecake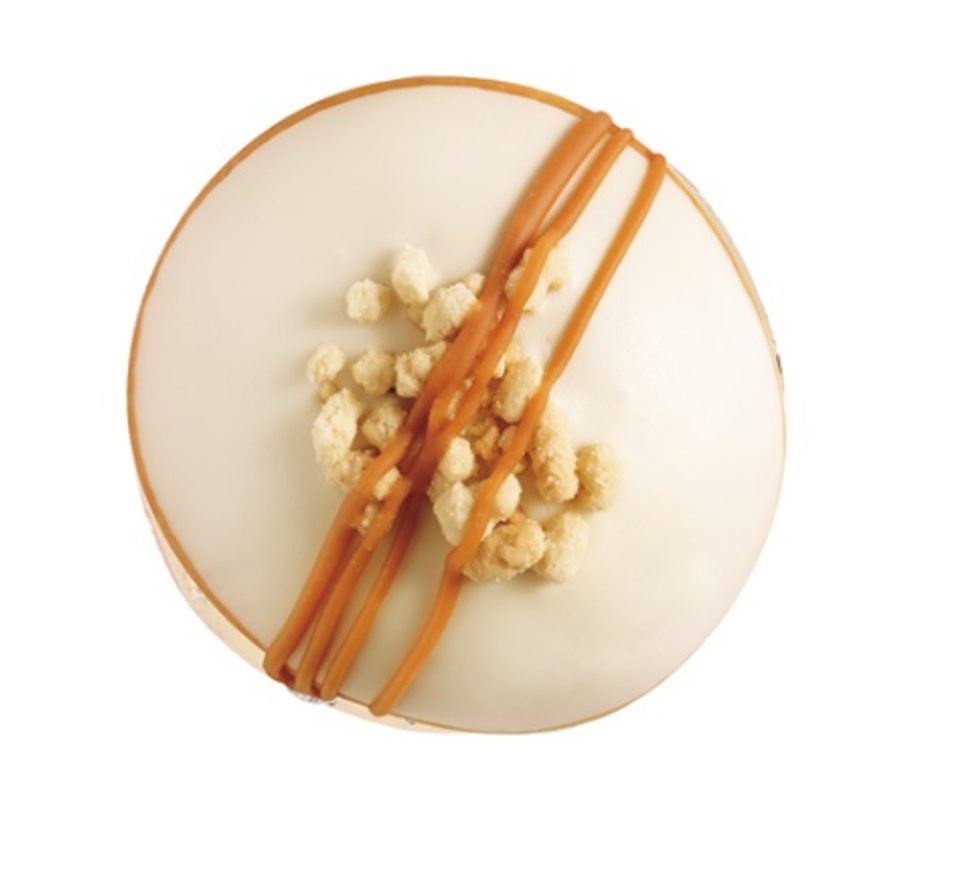 via: Krispy Kreme
There are two things that I truly appreciate in this world: caramel and cheesecake. And Krispy Kreme knows what's up with the invention of this one.
8. Raspberry Glazed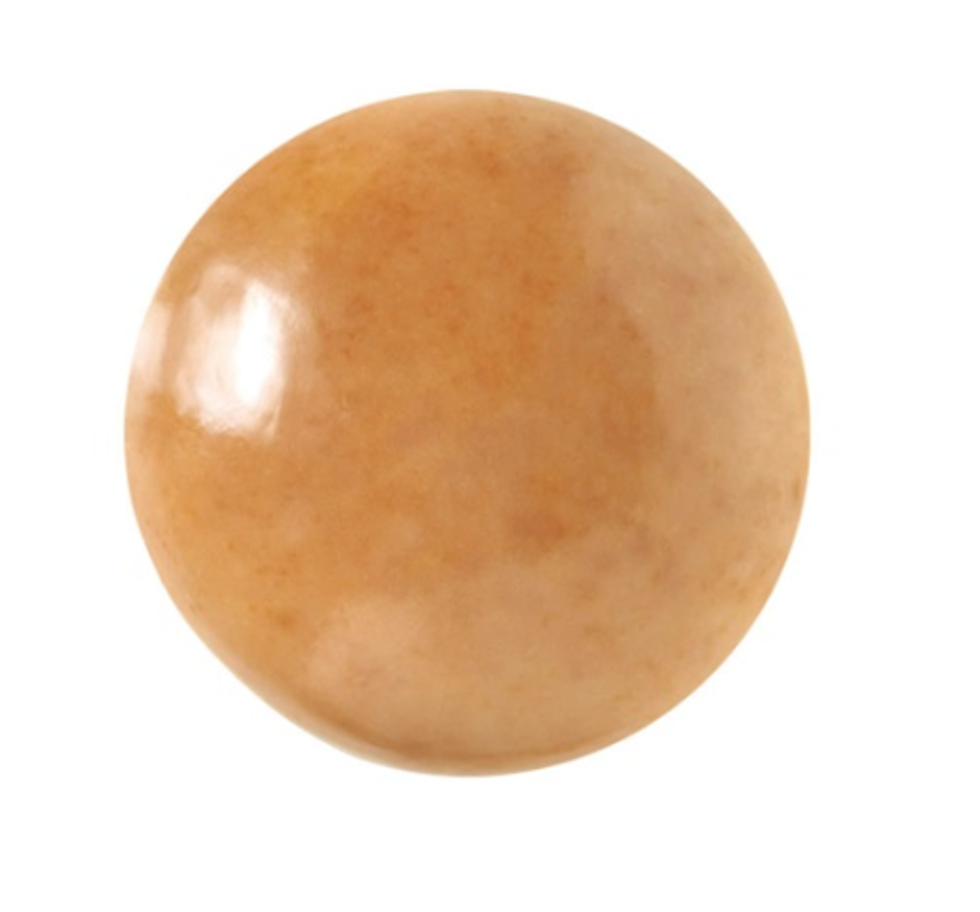 via: Krispy Kreme
At number 8, we have another classic. You can't go wrong with a raspberry filled doughnut, can you?
7. Cake Batter Doughnut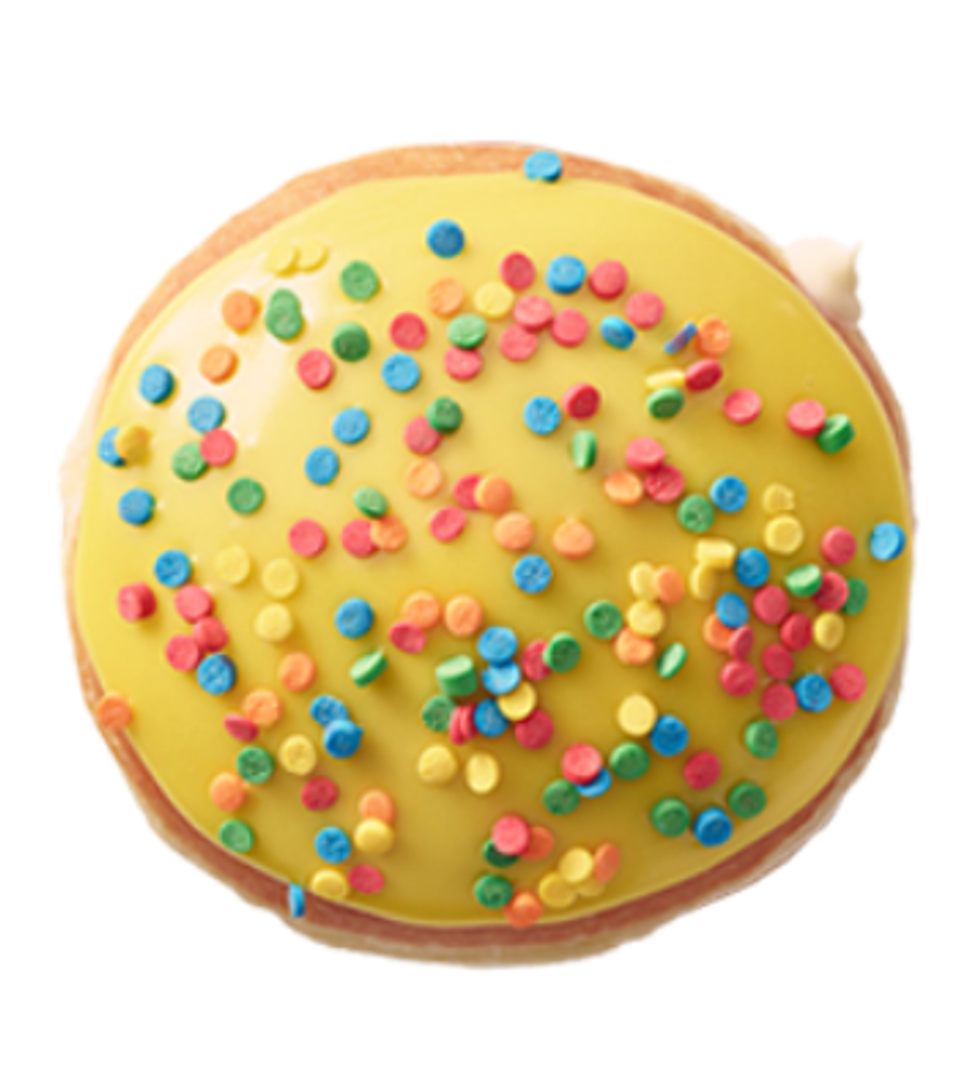 via: Kirspy Kreme
This one is filled with cake batter Kreme, topped with yellow icing and bright confetti sprinkle to give it that party look. Quick side note: the flavoring is artificial... so no need to worry about getting a tummy ache from an uncooked egg!
6. Chocolate Iced Glazed With Sprinkles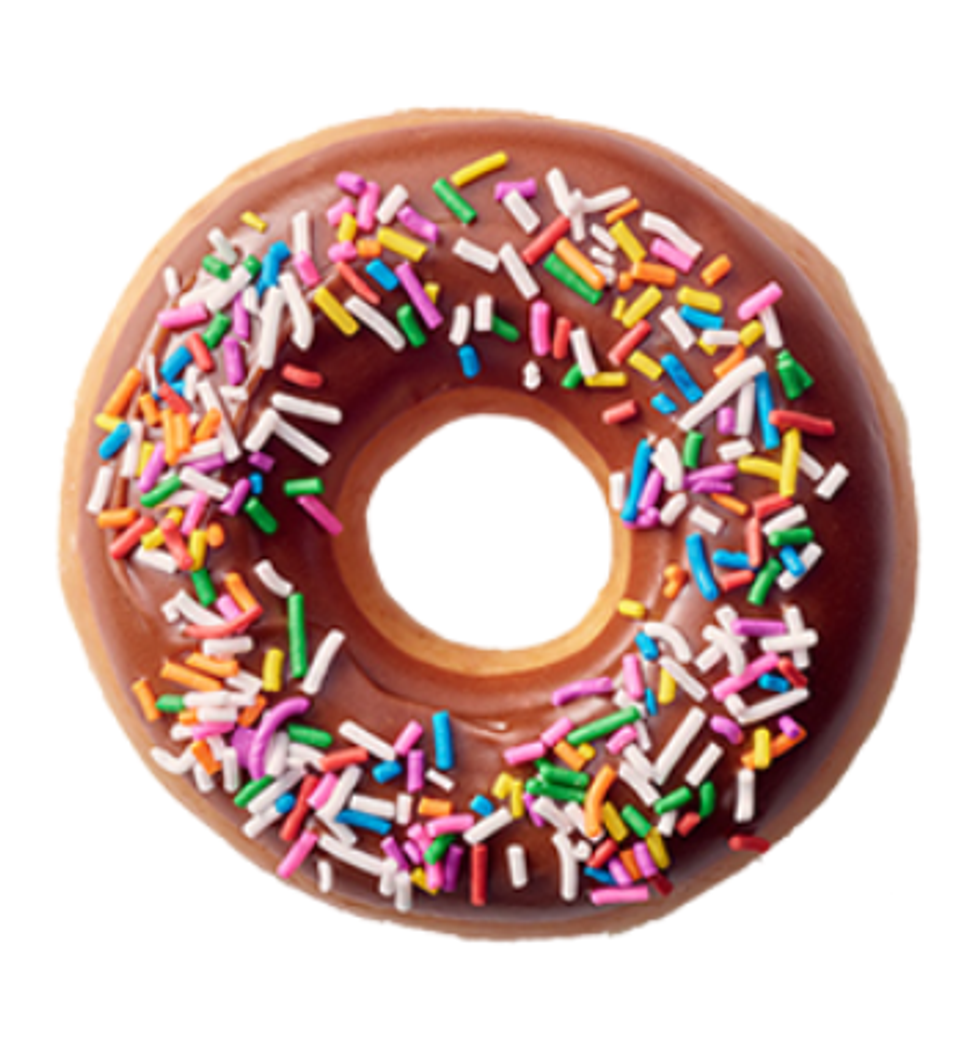 via: Krispy Kreme
Another classic! This one tastes good no matter the occasion.
5. New York Cheesecake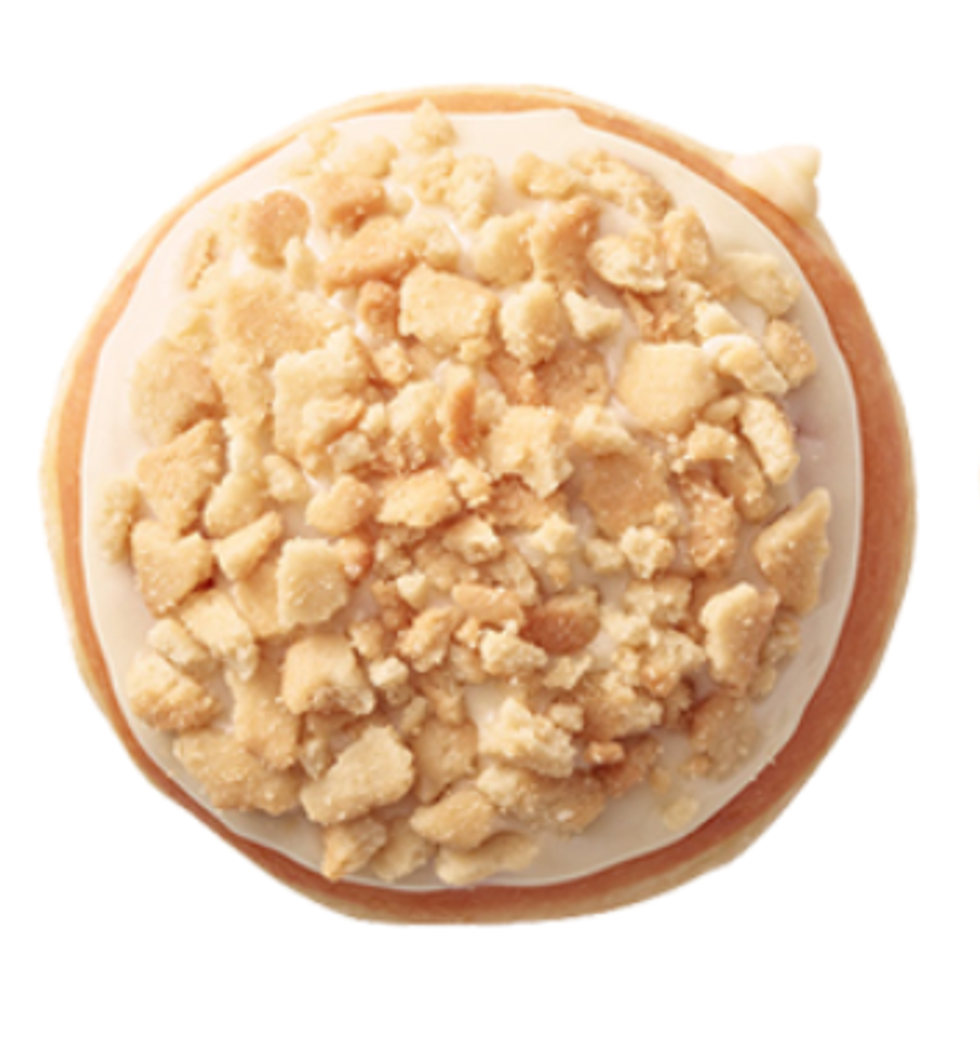 We ask again, is there anything better than cheesecake in doughnut form? This one is filled with rich, creamy cheesecake filling, topped with cream cheese icing and sprinkled with crunchy graham.
4. Double Dark Chocolate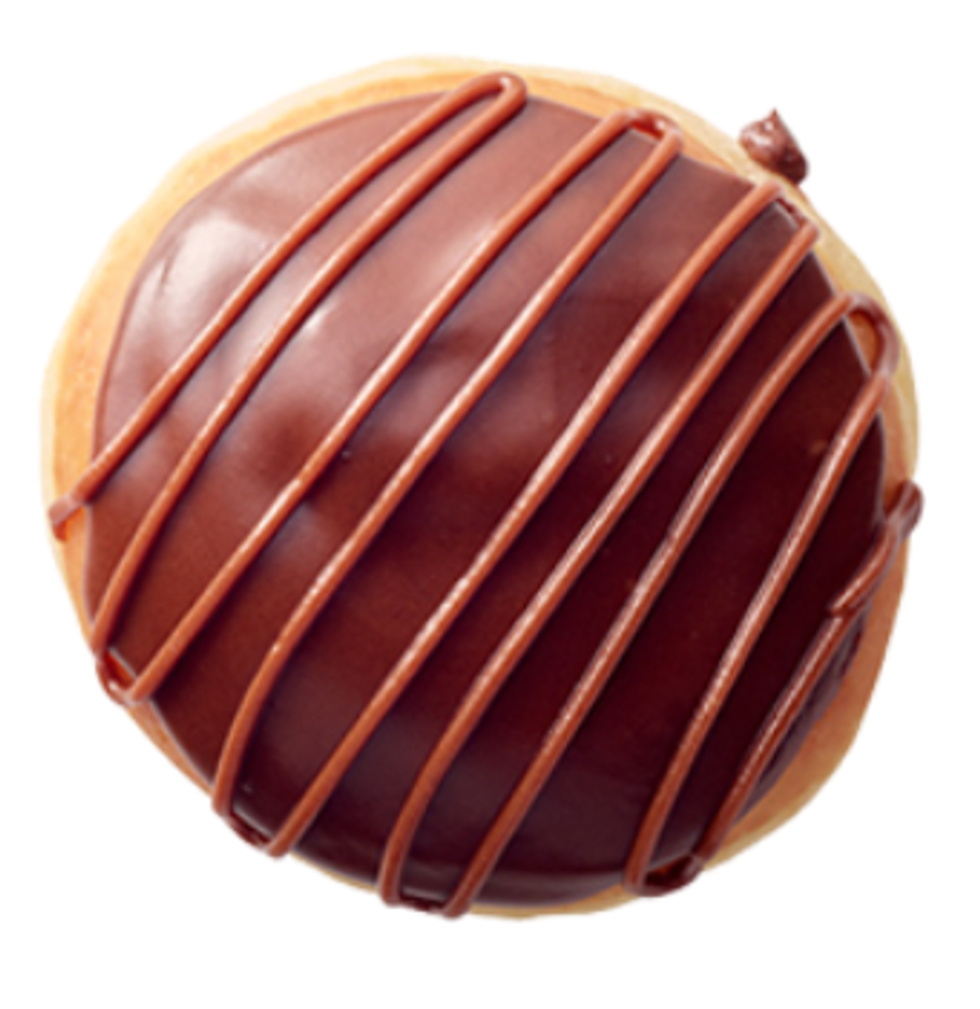 via: Krispy Kreme
Labeled perfectly, this delicious treat is brimming with chocolatey goodness - a perfect bite for those with an exceptionally sweet tooth.
3. Apple Pie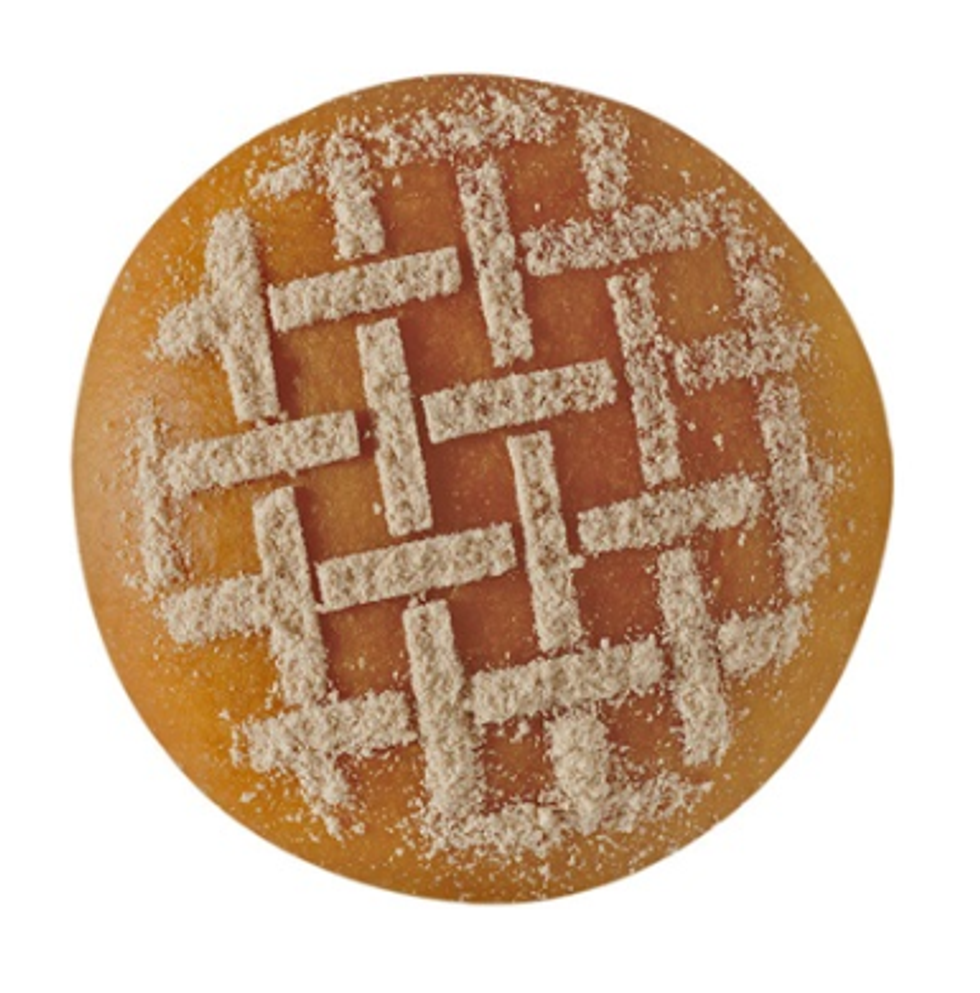 via: Kirspy Kreme
A doughnut-y twist on a classic dessert. The Apple-Pie doughnut contains a cozy mix of cinnamon and apple.
2. Lotus Caramelised Biscoff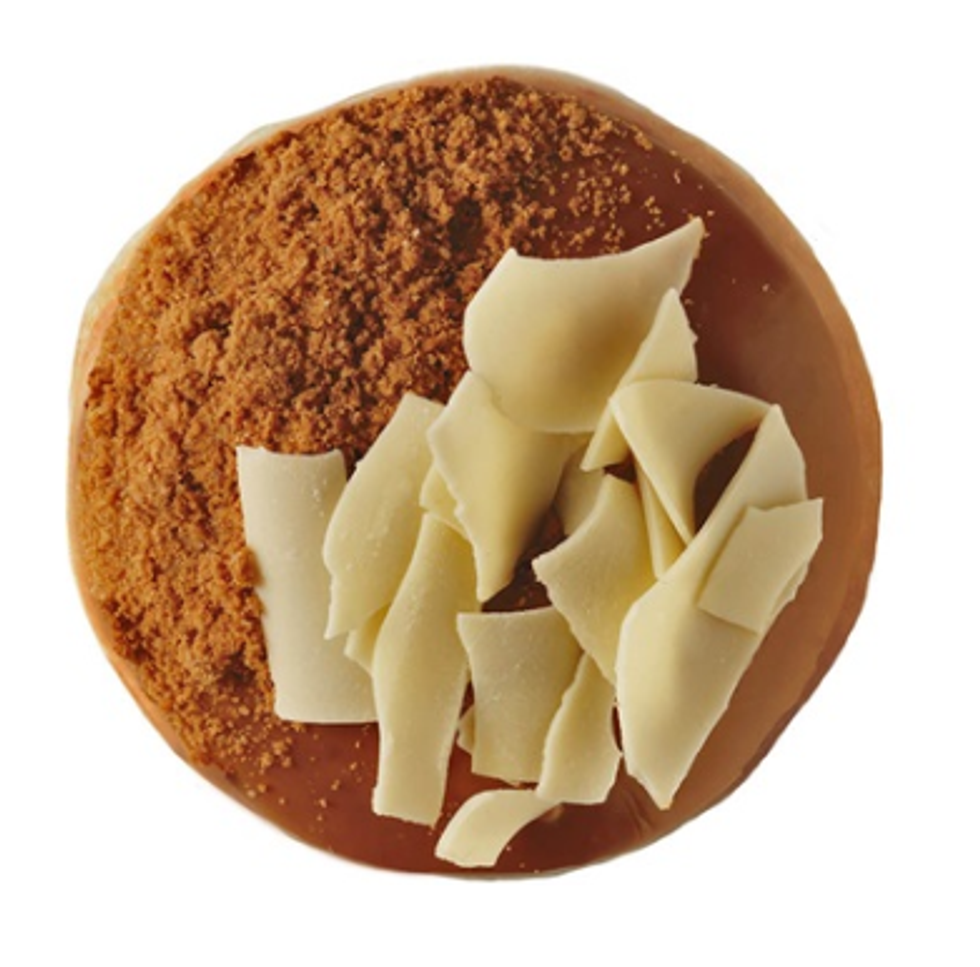 via: Krispy Kreme
The winning doughnut has to go to the Lotus doughnut. It's filled with a delicious mix of Lotus caramelized biscuit spread and Kreme. The combination of biscuit crumb and white chocolate shavings for the topping makes this the perfect Krispy Kreme doughnut.
1. Krispy Kreme has recently come out with something so cute.
even a way to bag them for free. Keep scrolling to find out how.
The miniature doughnuts are available in four flavors.
via: Krispy Kreme
Including original glazed (of course), chocolate iced glazed, chocolate iced with sprinkles, and strawberry iced with sprinkles.
The chain announced the launch earlier in the year.
Our NEW MINIS are HERE!!! 🎉🎉 #Resolutions are hard to keep...& a small treat can keep you on track. Take it from… https://t.co/xIWHRODmCt

— Krispy Kreme (@Krispy Kreme)1578322665.0
And it looks like the miniatures are a
permanent
addition to the menu!
But here's what we've all been waiting for...
Have you been waiting patiently for the latest Rick and Morty episodes to drop? Me too!
Well, Krispy Kreme have something just for you.
That'll hopefully help the time pass quicker... or at least make the wait worth it.
Krispy Kreme have collaborated with Rick and Morty!
These interdimensional donuts will have you losing your Plumbus!
Earth Dimension C-137 are sure in for a treat!
Don't be a Jerry, check out the latest donuts below!
First is the classic Pickle Rickkkkk donut.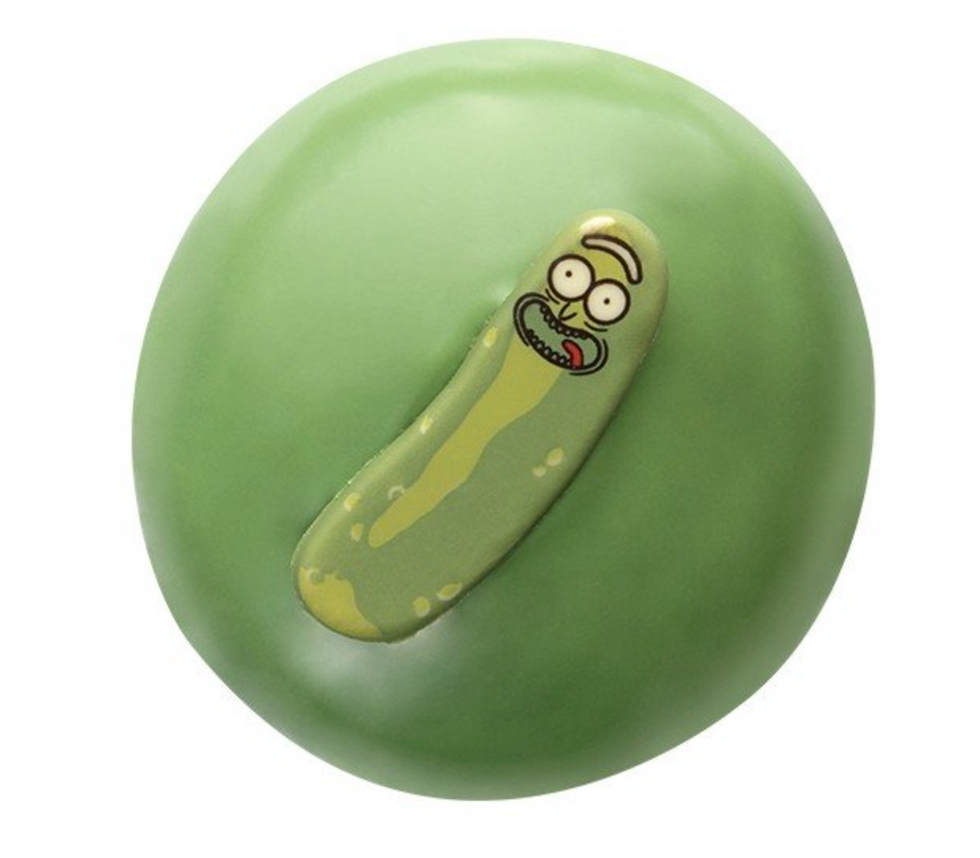 via: Krispy Kreme
Don't worry, it's not pickle flavoured, but a nice zesty lemon, to keep those Rick cravings at bay.
If strawberry and vanilla is more your vibe...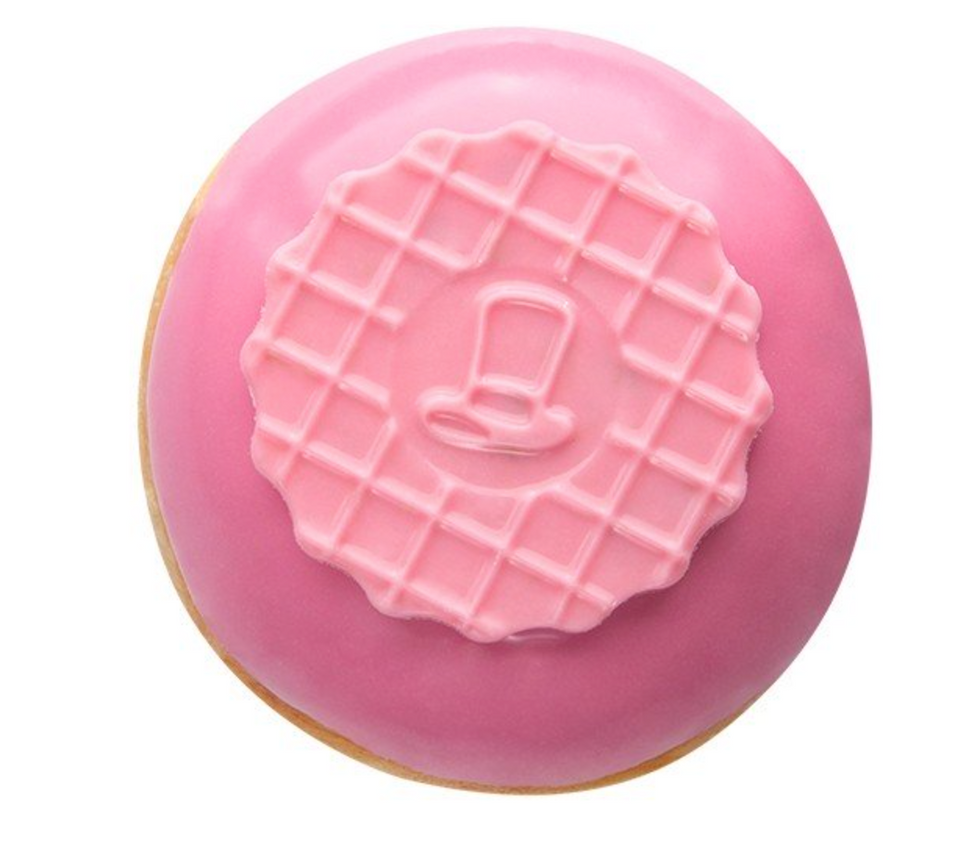 via: Krispy Kreme
The second is a simple wafer donut to satisfy your sweet tooth, filled with strawberry and vanilla cream.
Strawberry Smiggles is last but definitely not least.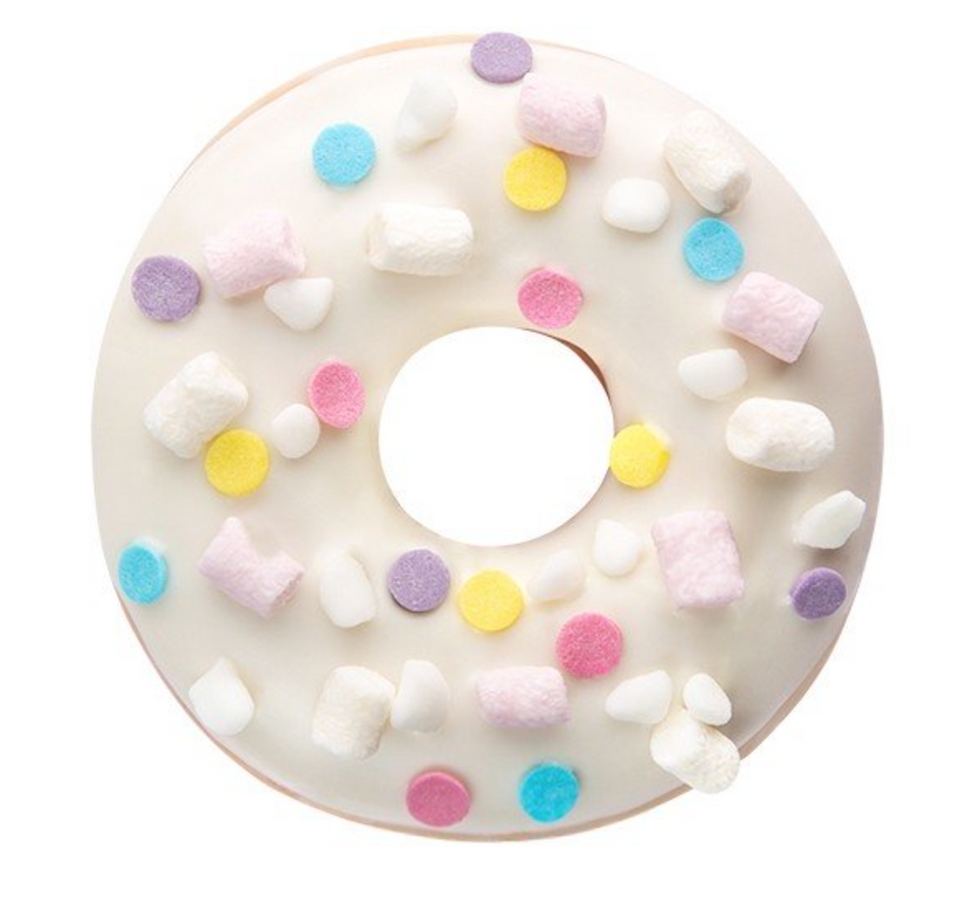 via: Krispy Kreme
It's topped with marshmallow, meringue, and candy confetti, but bite into it and it'll take you on your very own strawberry adventure.
But how are you meant to wash it all down?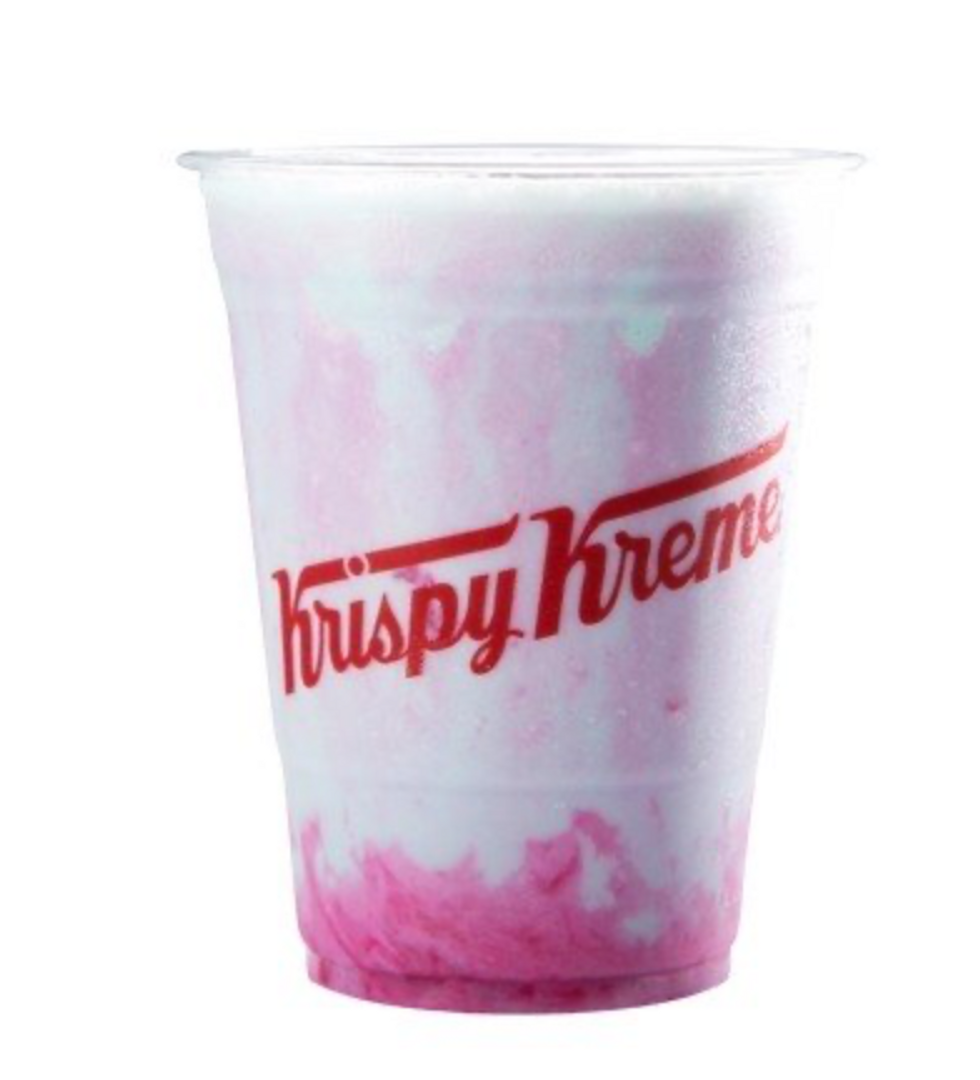 via: Krispy Kreme
The new strawberry flavor Fleeb juice shake will leave your tastebuds on a different planet. You no longer need a portal gun to get your
Rick and Morty
fix. Although if you know where to get one... hit me up. If you want to hear about the Krispy Kreme 5 mile race...keep scrolling. I'm not joking...