Who doesn't love a donut? As far as sugary treats go, donuts almost definitely top everyone's list. They are sweet, soft and moreish, what else could you want from such an indulgent snack? Of course, there are many kinds of donuts, and everyone has their favourite. I personally love a raspberry jam, but others may prefer a multi-coloured sprinkle, a decadent chocolate, or just the classic sugared ring. But many of us can agree that Krispy Kreme are the best when it comes to finely made desserts. And they themselves have a whole plethora of flavours and toppings to choose from. But now the infamous donut makers have come out with something new, and it may just be the best donut you have ever seen!
I'm sure we can all agree that Krispy Kreme is awesome!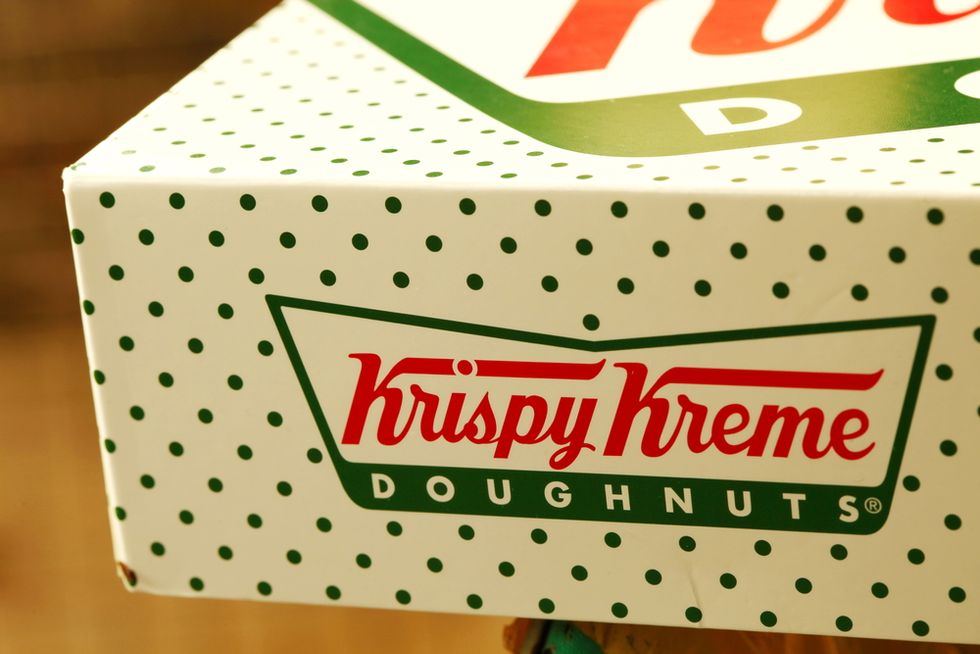 via: shutterstock
First established in 1937, Krispy Kreme has since taken over the world with its delicious pastries.
And you can always rely on them for a top notch donut!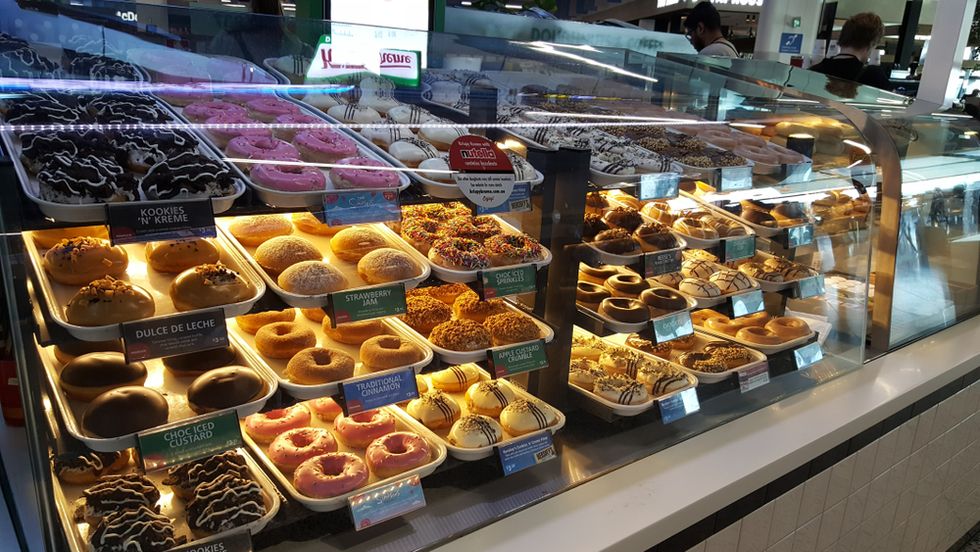 via: shutterstock
No matter the type or flavour, each Krispy Kreme donut is a delectable delight.
And, of course, they have a lot to offer.
From original glazed, to cookies and cream, Krispy Kreme continue to find new and exciting flavours for their products.
And a new one has just hit the scene!
And it looks glorious!
Any chocolate lovers out there?
Buy an Original Filled ring and get another FREE today only! 🍩 Redeem in our stores: show App/voucher on phone 🍩 R… https://t.co/gyh2hNIWSF

— Krispy Kreme UK (@Krispy Kreme UK)1551859969.0
Because this new donut is literally a chocolate explosion. And probably the most chocolatey donut the company has ever produced.
So what is it?
Well, the new donut is a simple glazed ring donut but with a naughty twist.
It's covered in chocolate.
The donut is also decorated with chocolate.
But there's more…
Discover the magic in the middle of our new Original Filled delights 😍 Find out more > https://t.co/IxQMQ3ne7p https://t.co/qmPN41dfzl

— Krispy Kreme UK (@Krispy Kreme UK)1551962714.0
The donut is also filled with a rich and nutty chocolate sauce.
So basically, it's full of Nutella.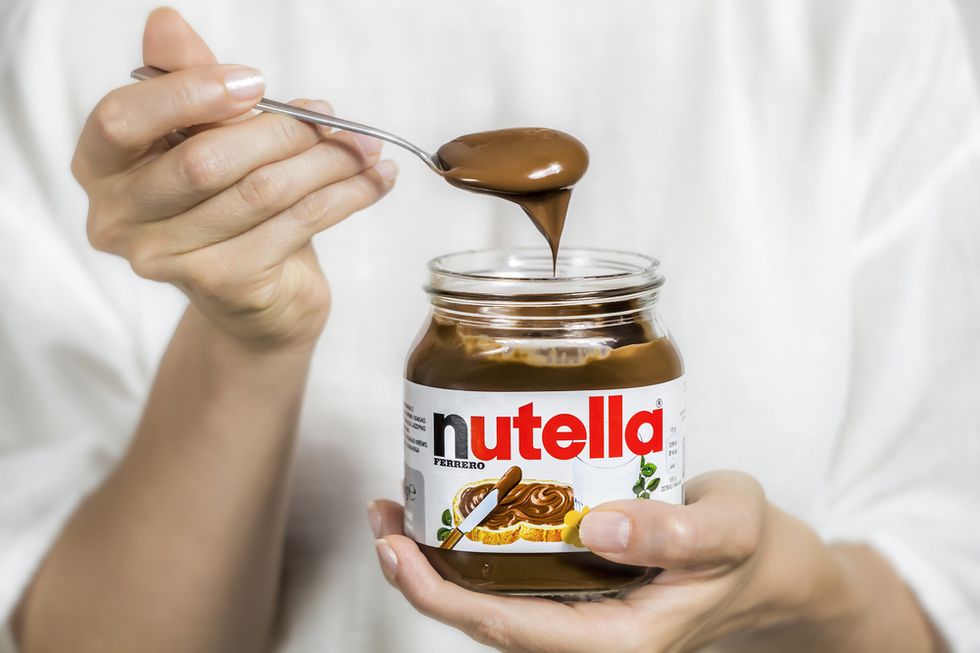 via: shutterstock
How amazing does that sound?
And you can buy it now!
The release of the donut took place on February 25th, and will remain in stores until April 7th.
How much is it?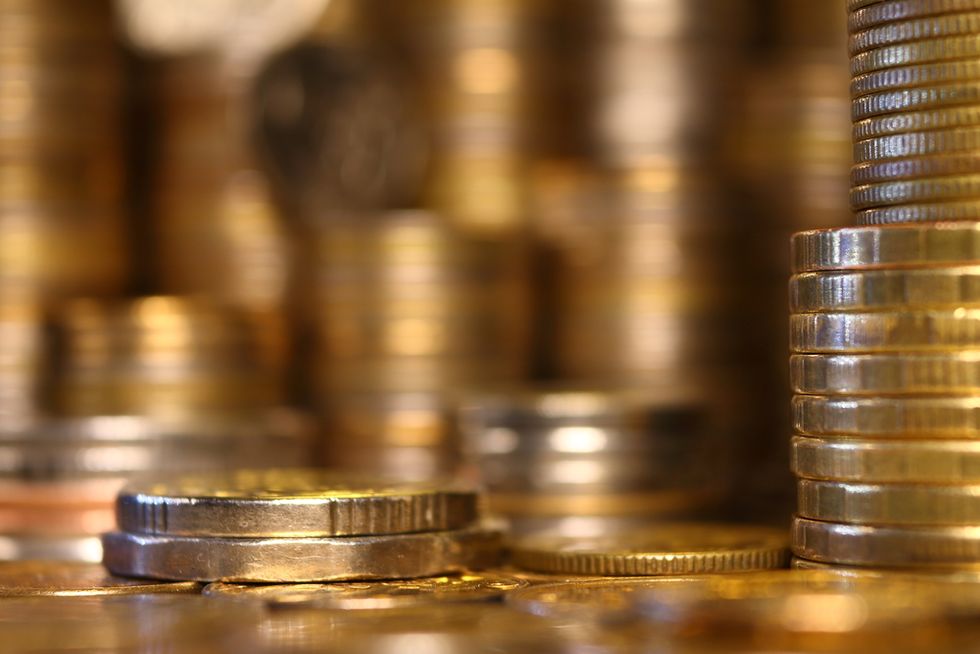 via: shutterstock
The donut can be purchased at $2.50, and will be available wherever Krispy Kreme products are sold.
And the donut has been quite the occasion.
To celebrate the donut's release, Krispy Kreme launched an event called 'Magic in the Middle', which took place in Soho, London.
And it sounded amazing!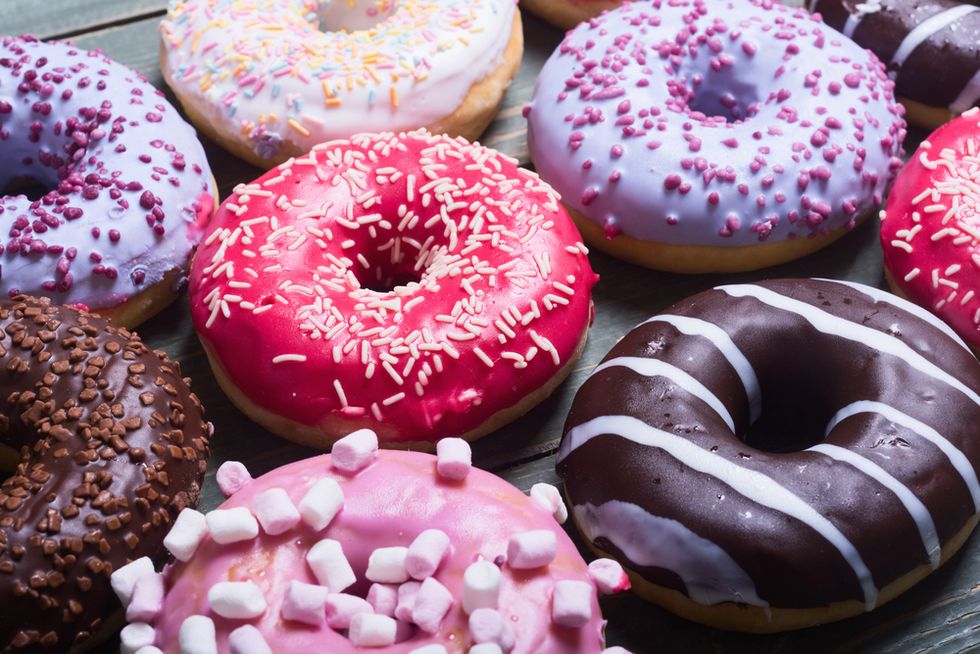 via: shutterstock
Apparently, guests of the event were led through a giant donut and would find themselves in a donut paradise, complete with trampolines and photo booths.
How does that sound?
I'm sure many of us wish we could have been invited, but I'm sure Krispy Kreme can sort something out.
Maybe a free donut will suffice?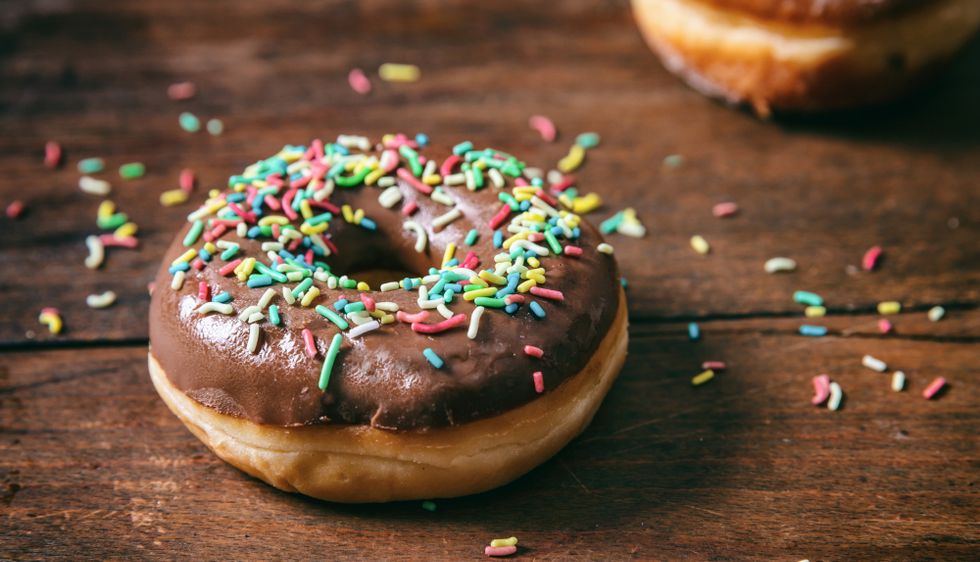 via: shutterstock
I won't tell if you don't.