Krispy Kreme Doughnuts. Even just seeing those three words is enough to make my mouth water. Whether it's freshly made, straight off the conveyor belt, or boxed up in a stealthy twelve pack, you can't deny the satisfaction of biting into a glazed ring sent directly from heaven.
I can't quite put my finger on what exactly makes them better than any other doughnut, but the Krispy Kreme Original Glazed Doughnut is a classic for a reason.
It might be the way that the glaze melts as the warmth of your fingers kisses the surface, or maybe it's the way that they softly break away as your teeth tear away the first bite. Whatever it is, a Krispy Kreme doughnut makes for the perfect treat. Stick with us for a sneak-peak of the brand's latest twist on the original recipe, as well as a countdown of our top 10 picks of the best Krispy Kreme doughnuts ever.
Let's dive right into our top 10 Krispy Kreme beauties!
Warning: it may be difficult to refrain from licking your screen, but I would advise against doing so.
10. Caramel Iced Ring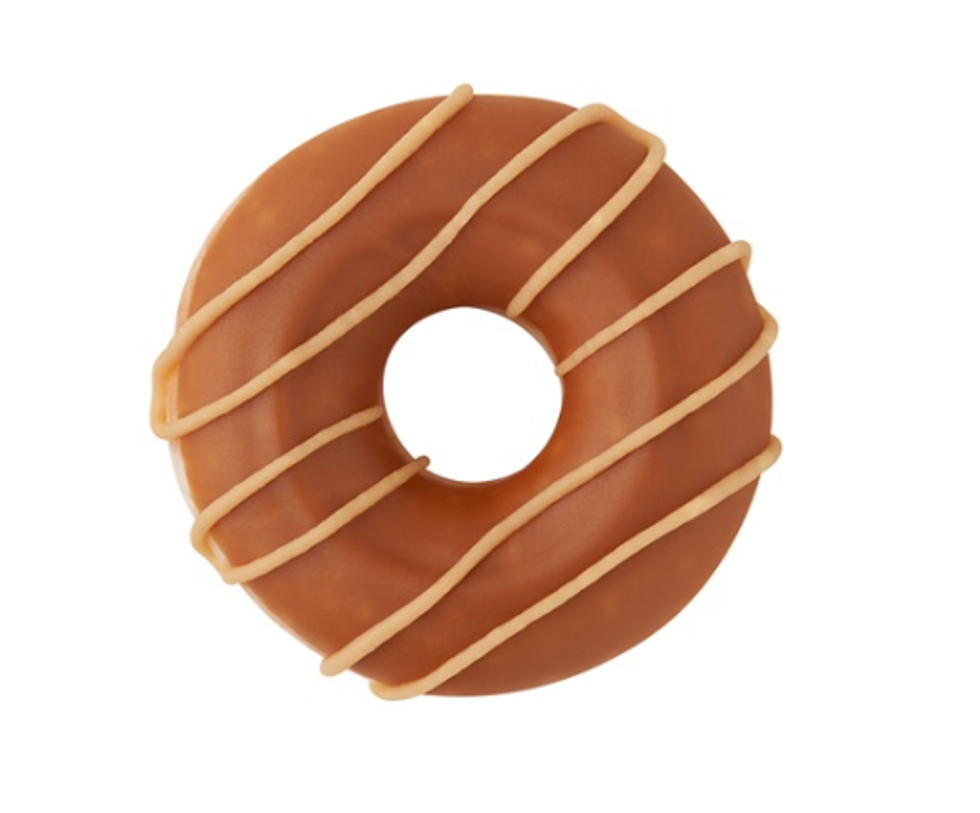 via: Krispy Kreme
At number 10, we have what many would consider to be a classic. A rich layer of caramel on an Original Glazed Doughnut. I dare you to name something better. Oh, wait, number 9 might just do it...
9. Salted Caramel Cheesecake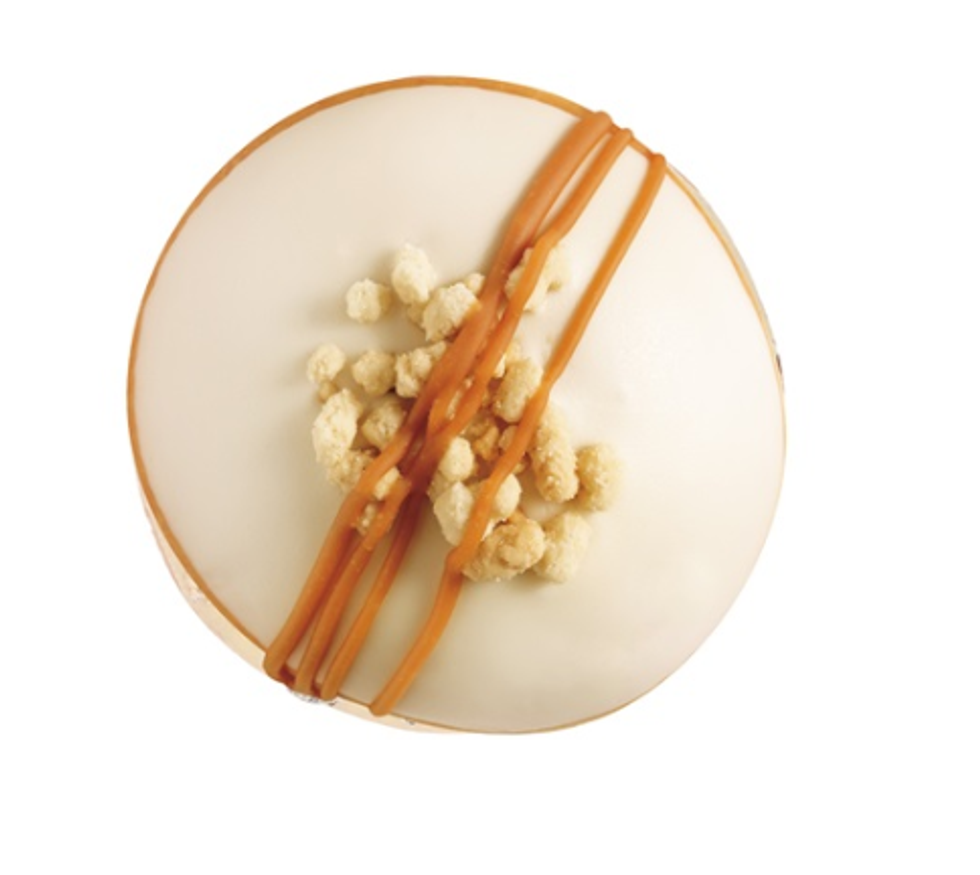 via: Krispy Kreme
There are two things that I truly appreciate in this world: caramel and cheesecake. And Krispy Kreme knows what's up with the invention of this one.
8. Raspberry Glazed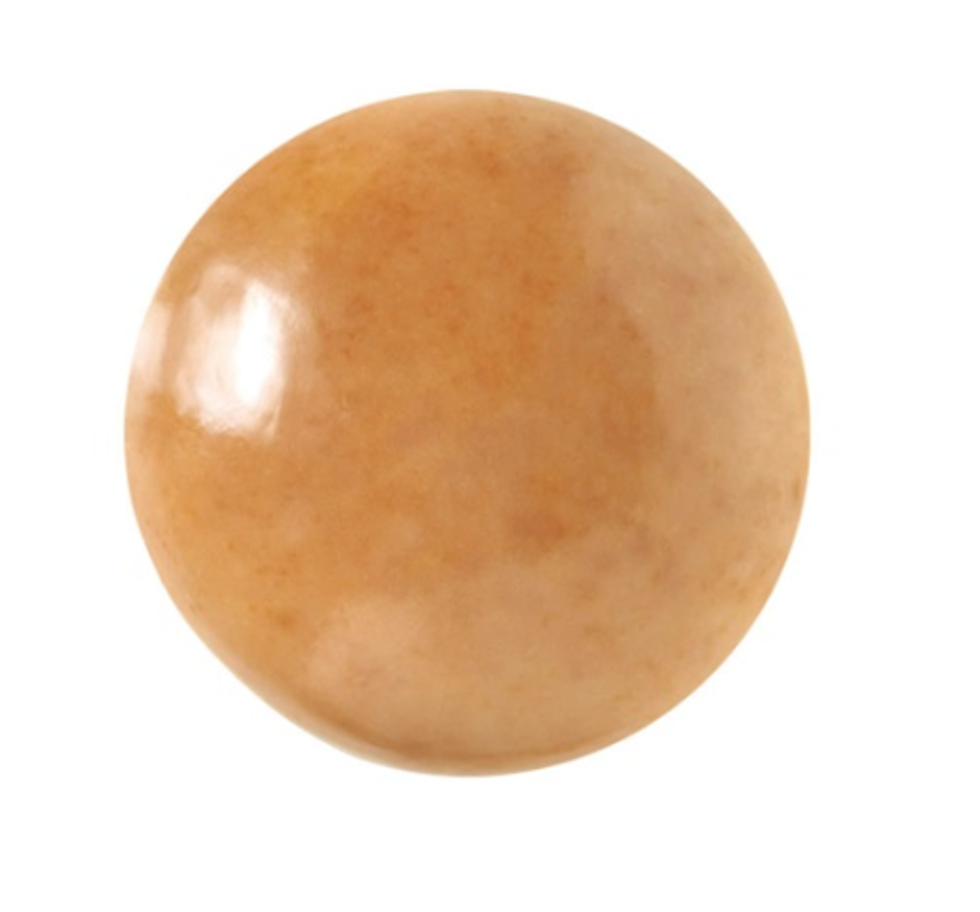 via: Krispy Kreme
At number 8, we have another classic. You can't go wrong with a raspberry filled doughnut, can you?
7. Cake Batter Doughnut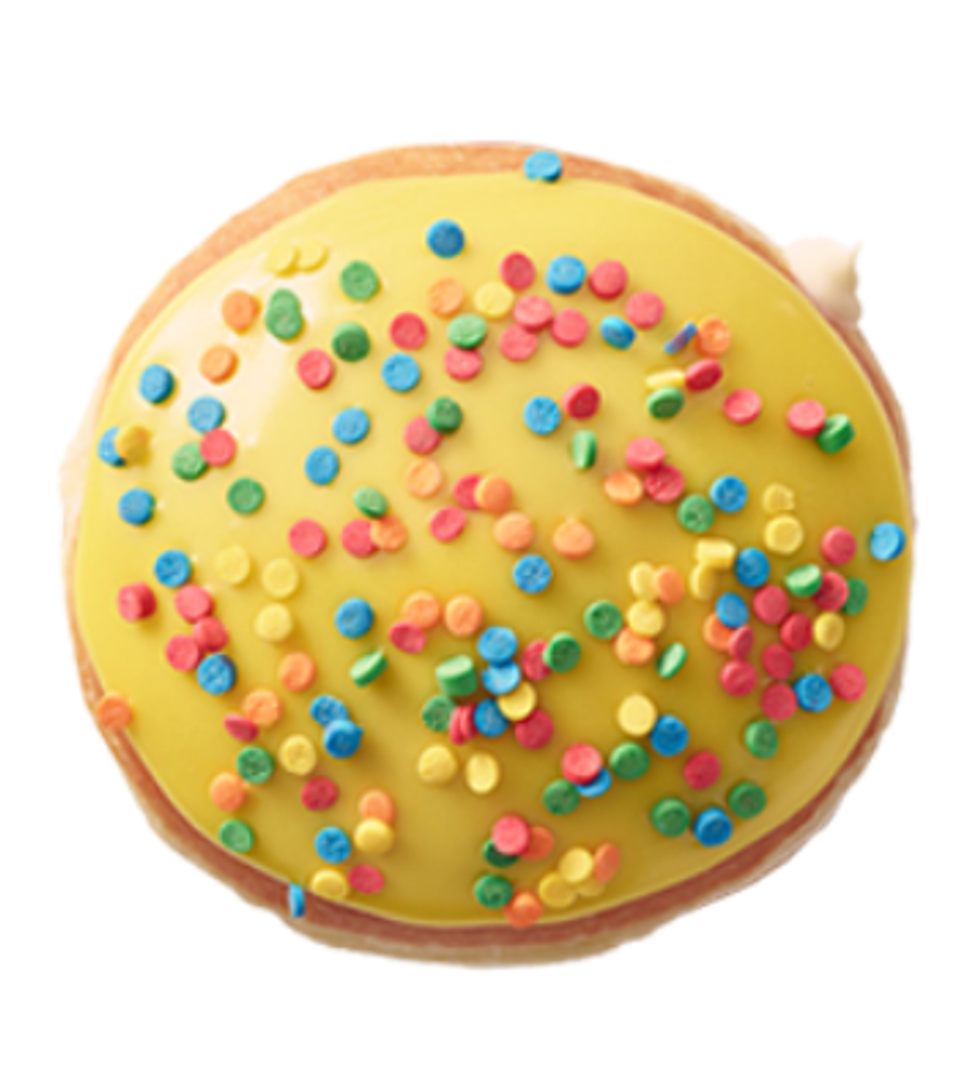 via: Kirspy Kreme
This one is filled with cake batter Kreme, topped with yellow icing and bright confetti sprinkle to give it that party look. Quick sidenote: the flavoring is artificial... so no need to worry about getting a tummy ache from an uncooked egg!
6. Chocolate Iced Glazed With Sprinkles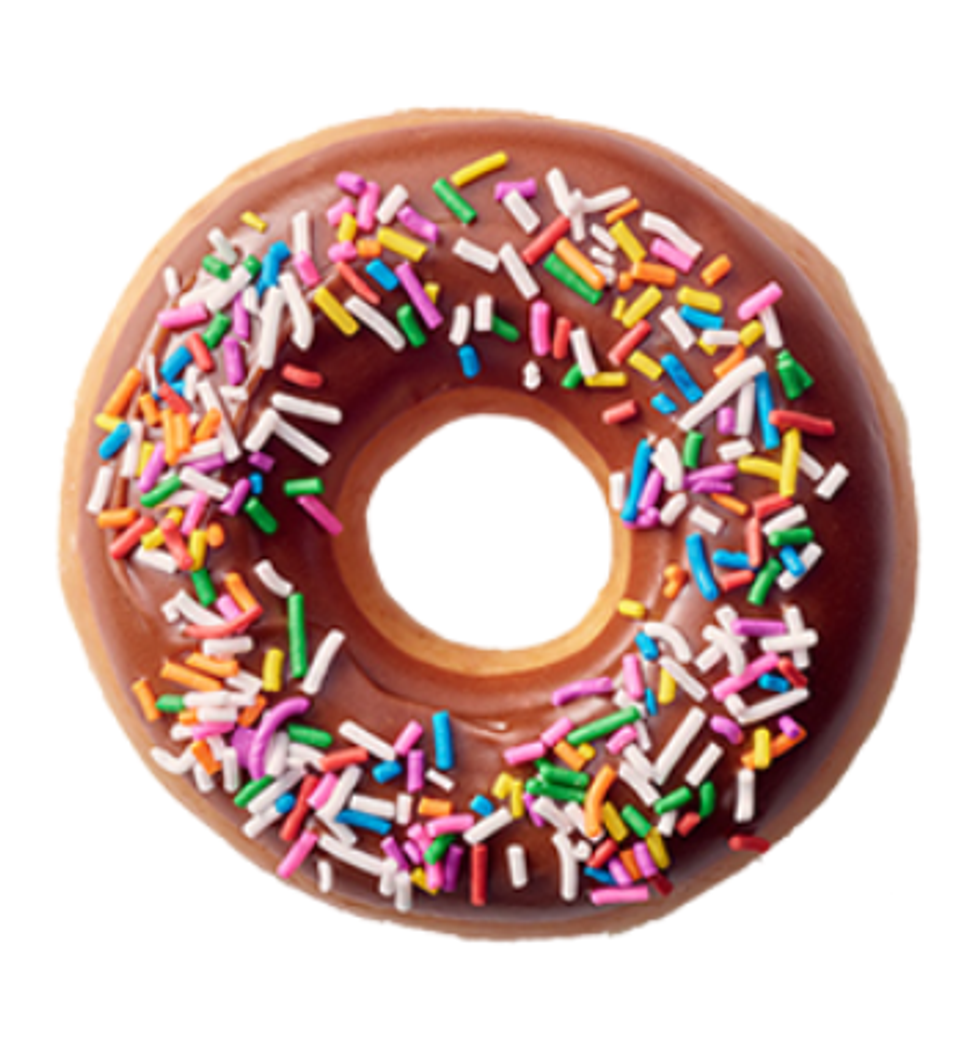 via: Krispy Kreme
Another classic! This one tastes good no matter the occasion.
5. New York Cheesecake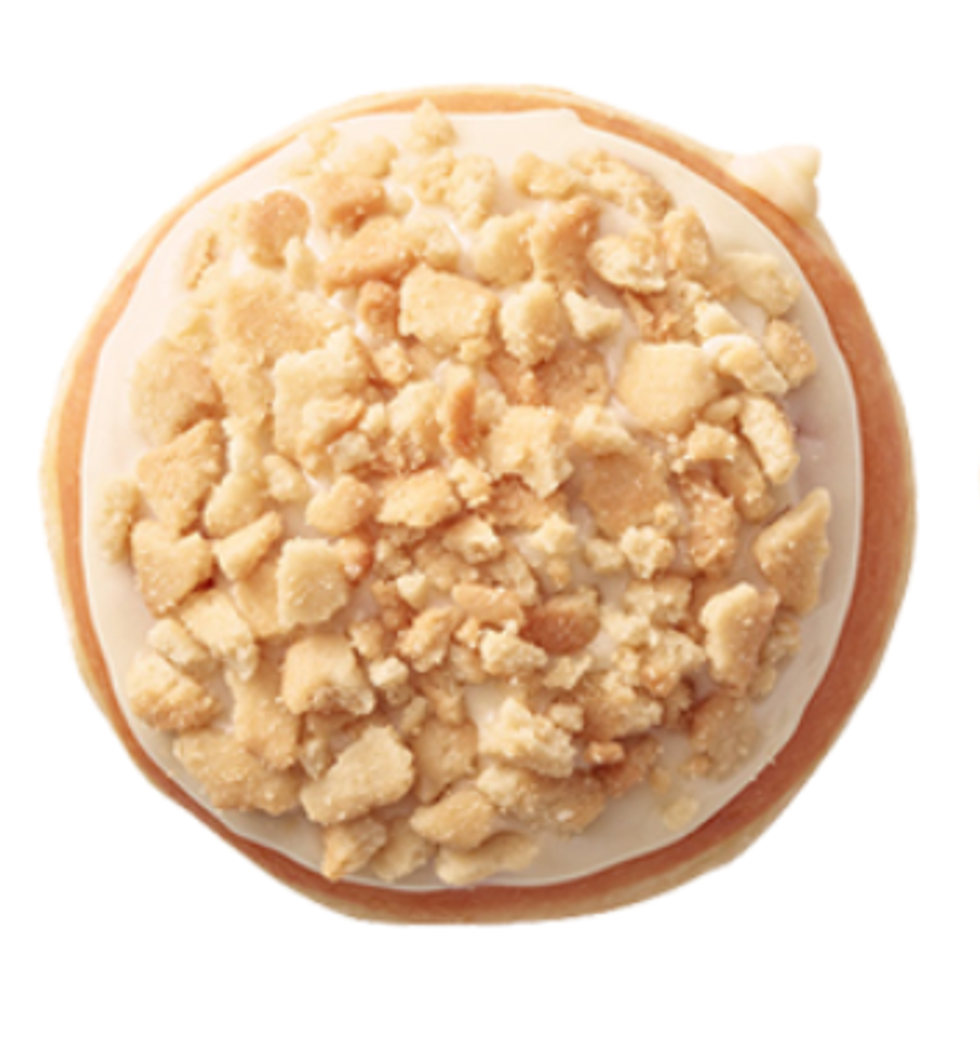 I ask you again, is there anything better than cheesecake in doughnut form? This one is filled with rich, creamy cheesecake filling, topped with cream cheese icing and sprinkled with crunchy graham.
4. Double Dark Chocolate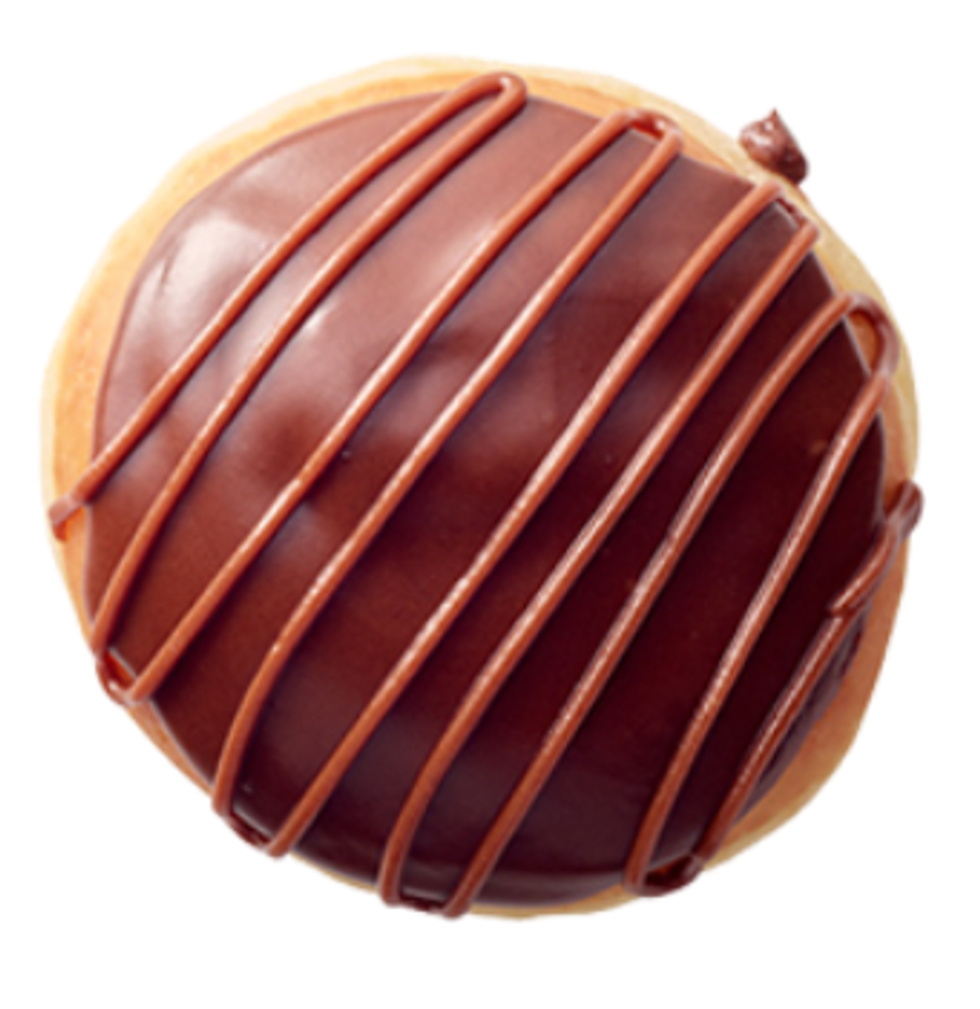 via: Krispy Kreme
Labeled perfectly, this delicious treat is brimming with chocolatey goodness - a perfect bite for those with an exceptionally sweet tooth.
3. Apple Pie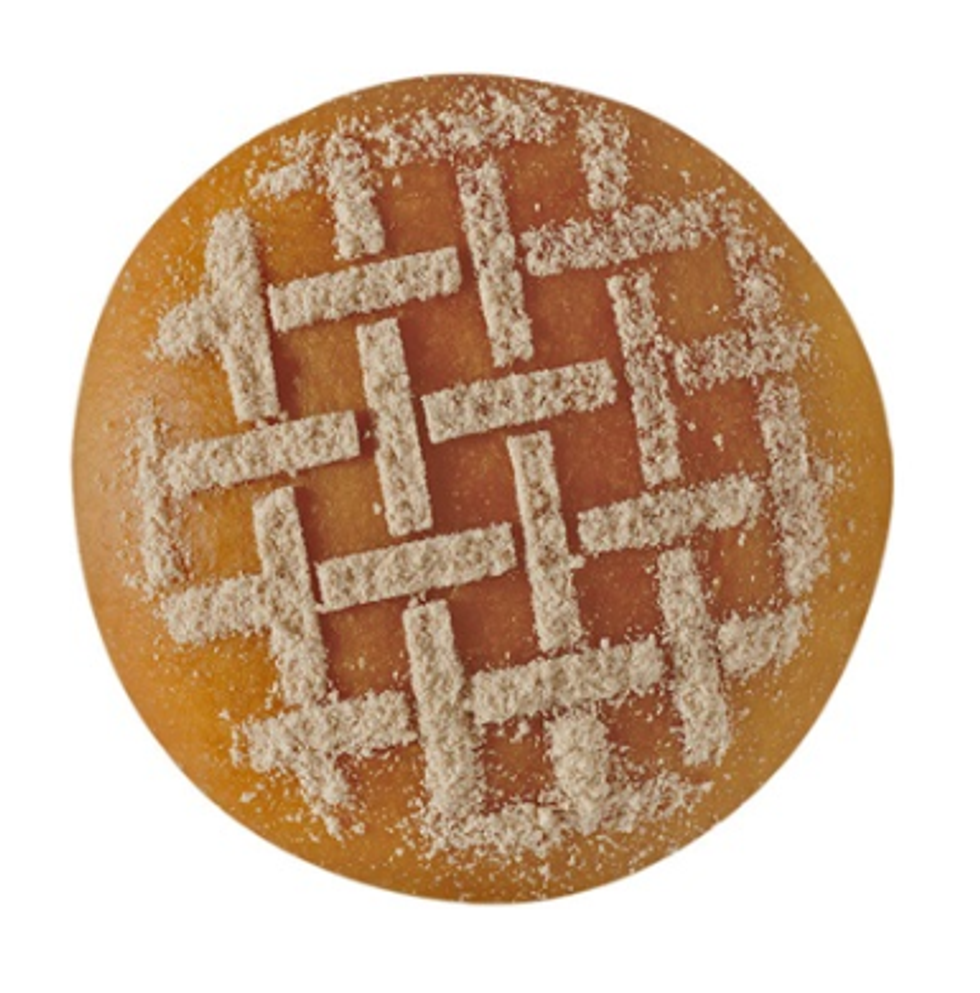 via: Kirspy Kreme
A doughnut-y twist on a classic dessert. The Apple-Pie doughnut contains a cozy mix of cinnamon and apple.
2. Cherry Pie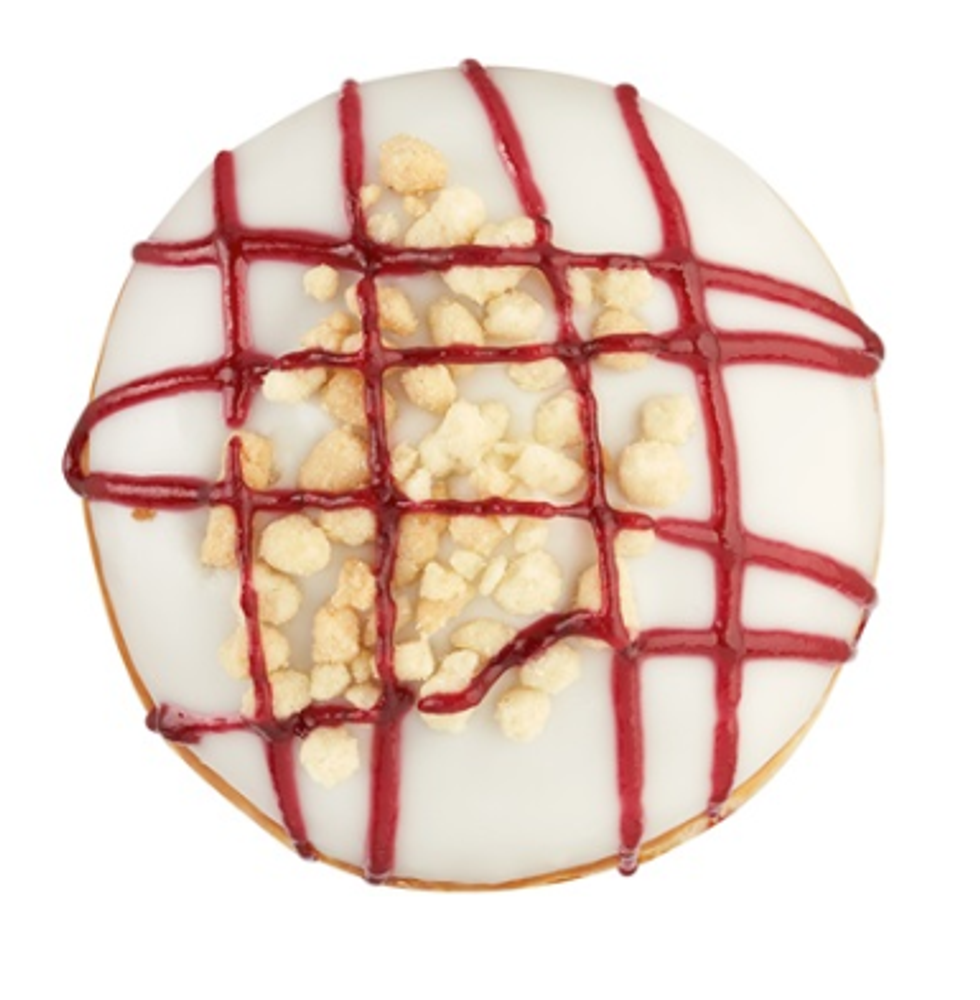 via: Krispy Kreme
Another pie doughnut. Krispy Kreme really seems to like pies, and so do I! So just missing out on the top spot is the Cherry Pie doughnut, oozing with a rich cherry filling.
1. Lotus Caramelised Biscoff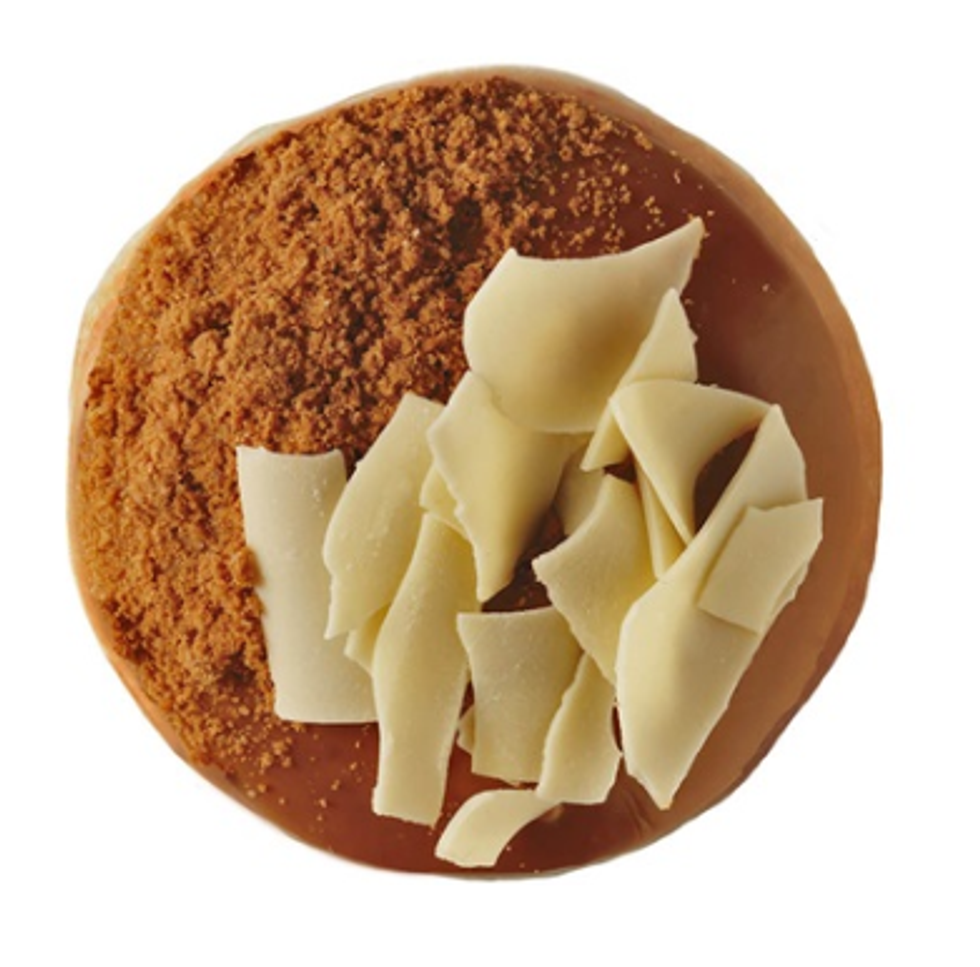 via: Krispy Kreme
The winning doughnut has to go to the Lotus doughnut. It's filled with a delicious mix of Lotus caramelized biscuit spread and Kreme. The combination of biscuit crumb and white chocolate shavings for the topping makes this the perfect Krispy Kreme doughnut.
Did you see your favorite in the list?
It was difficult to narrow all of the great doughnuts available at Krispy Kreme down to just 10, I tell ya. You never know, the new stuffed Original Glazed one might make an appearance next time! So what's so great about the new Krispy Kreme doughnut?  Well...
Krispy Kreme is now selling the Original Glazed Doughnut with a special addition.
Krispy Kreme has been blessing our tastebuds with its Original Glazed Doughnut since 1937. In celebration of the 50th Anniversary of the Apollo moon-landing that is happening next month, the doughnut company is releasing 2 new doughnuts that will have us all rushing to our local Krispy Kreme.
And, apparently, it's taking a permanent position on the menu!
This is the first time that Krispy Kreme has ventured into expanding its range of Original Glazed Doughnuts and, trust me, the outcome is enough to make you salivate.
Have look at these bad boys!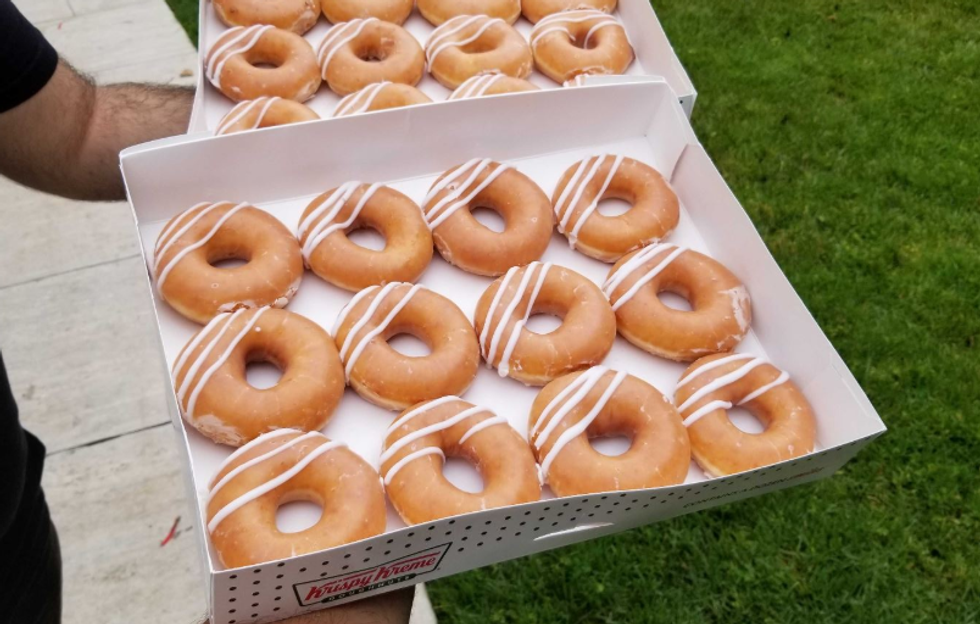 via: Instagram
What could make a well-known classic better? Krispy Kreme has the answer: They've decided to stuff their most popular creation with their Chocolate Kreme and Classic Kreme fillings, which you would normally only find in their good ol' filled doughnuts.
And just when you thought that it couldn't get any better...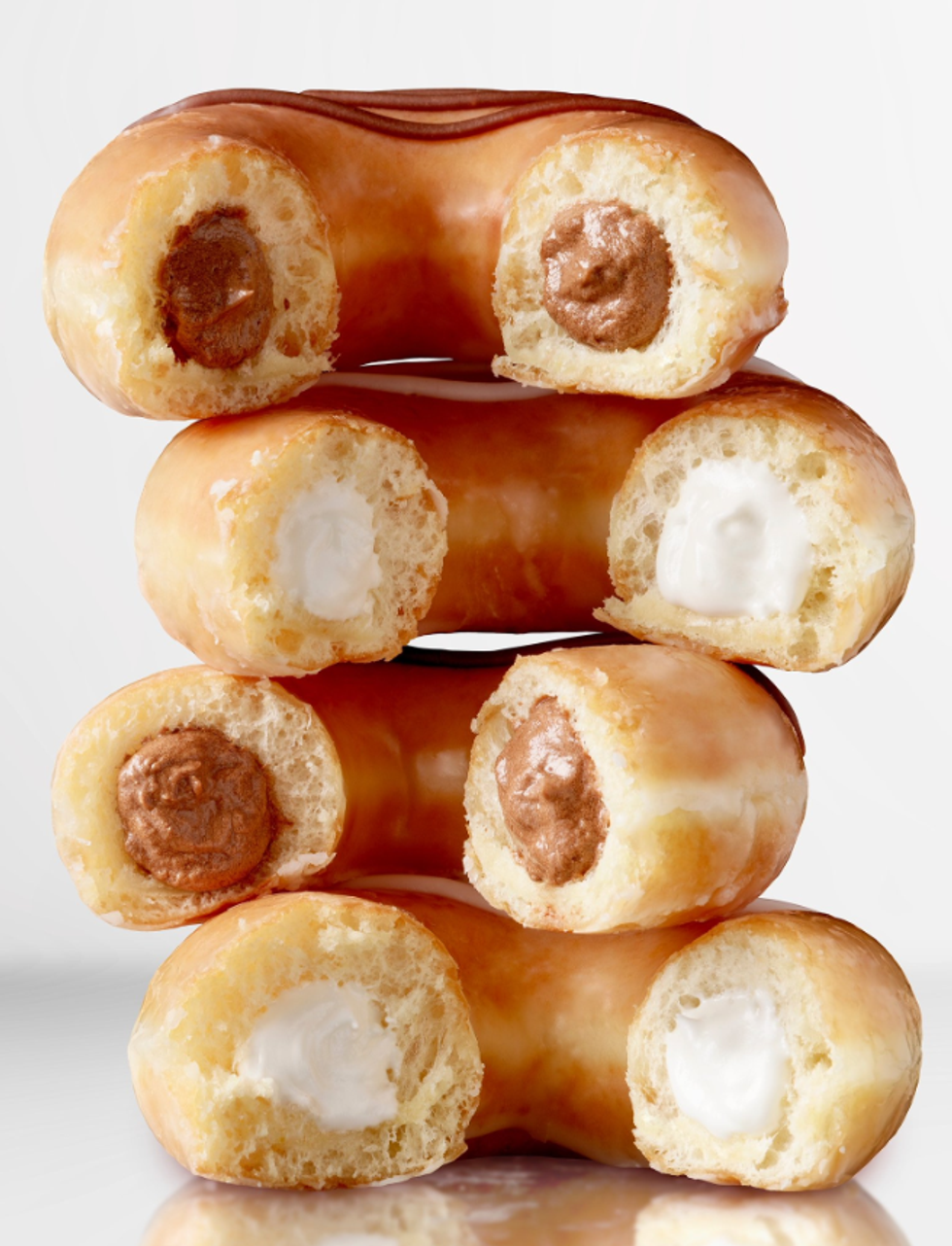 via: Twitter
On Saturday, June 22nd, Krispy Kreme is giving everyone a taste of these doughnuts for
free
!
Here's the tweet that had the world going crazy!
One small bite for man. One giant leap for doughnut-kind! 👨‍🚀 Original Filled Doughnuts are blasting off in honor o… https://t.co/zMnNfEaHID

— Krispy Kreme (@Krispy Kreme)1560777154.0
"One small bite for man. One giant leap for doughnut-kind." I mean, the space theme really works well with this one, doesn't it?
And, of course, people are rushing to stores before they're all sold out!
I know what you're thinking, because I was thinking it too. You shouldn't mess with a good thing. A classic can't be revamped to become something better, can it? But after reading some of the reviews on Twitter, I'm completely sold that this new version of the Original Glazed might just be able to beat the old one!
These reviews managed to convince me that I'm missing out.
Wow… the new chocolate kreme filled donut at Krispy Kreme is delicious.

— Rock's Princess 🐀 (@Rock's Princess 🐀)1560854522.0
This user was so impressed with how good the new doughnut was that hey just had to tweet about it, announcing: "Wow, the new chocolate Kreme filled doughnut at Krispy Kreme is delicious."
And this user is asking for a whole box!
Krispy Kreme has glazed donut rings that are filled OMFGGGGG i want a whole box of these delicious ass donuts https://t.co/RlUxyg3zJ4

— Mike Jones (@Mike Jones)1560819369.0
When one just isn't enough to satisfy you, get yourself a dozen.
Here's some good advice from @StephiHill.
My life will never be the same...nor will my waistline. Don't care. Krispy Kreme Doughnuts. Creme filled. https://t.co/3M5CfHwjjg

— Gold E Loxx 🍒 (@Gold E Loxx 🍒)1560791460.0
Who cares about their waistline when they can enjoy a few (or more!) of the new stuffed Original Glazed doughnuts? Not me, I'll tell you that for sure.