For fans of late '00s, slightly trashy TV, Gossip Girl really represents a golden age. Set around the lives of a bunch of incredibly privileged and beautiful teenagers, the show followed their fascinating lives (and the huge amount of drama that seemed to follow them wherever they went).
Since it left our screens in 2010 (with one of the most bizarre final episodes of any television show, ever), the world has been left with a prep-school-scandal sized hole in its heart. Until now.
Deadline has reported that new streaming service, HBO Max, has ordered ten brand new, hour-long episodes of Gossip Girl. While it won't be too similar to the original, it'll be based on the same source material and has the same writer - and fans of the original are pretty excited about the news. Even better... Kristen Bell is confirmed to be returning to narrate the reboot.
Keep scrolling to get all the details.
First hitting our screens in 2007, Gossip Girl was a cultural phenomenon.
Not only was it an absolute smash hit on television, but it also managed to take over the entirety of pop culture. It broke records and changed the way that we spread gossip online, forever.
It was really television's ultimate guilty pleasure.
The subject matter (annoyingly rich teenagers) wasn't the easiest to sympathize with, but the melodramatic (and often unintentionally hilarious) storylines were enough to continue to draw viewers in.
Although the final twist was perhaps the straw that broke the camel's back.
The revelation of the true identity of Gossip Girl left an entire audience scratching their heads. And that wasn't the only unanswered question left after the final episode.
But fans need wonder no more.
Gossip Girl has been confirmed. And, as you may expect, the internet has some pretty strong feelings about the announcement.
Many were pretty excited about the reboot.
But there were also some major revelations about it - primarily based around the fact the original is still so well-loved.
There are some similarities between the original and the reboot.
The original writer and producer of the series, Jonathan Safran, will be consistent across both, as will the source material of the Cecily von Ziegesar novel of the same name. But it seems like the cast will be all-new.
Which has left some fans feeling worried.
it could never be the same without this iconic couple #GossipGirl https://t.co/OJfh1rZ4zw

— •e (@•e)1563414220.0
The reboot promises to star 8 brand new characters who are students at the same fictional prep schools of the original series. But, for many, a
Gossip Girl 
without Blair, Dan, Serena, et al is just unfathomable.
Series creator, Josh Schwartz, did, however, reveal that they had reached out to the original cast...
"We've reached out to all of them to let them know it was happening, and we would love for them to be involved if they want to be involved," he explained.
Though there is one aspect of the reboot that fans are excited to see.
Gossip Girl first looked at how technology impacts the world of gossip - but this was all done via text alerts and a weirdly antiquated looking website.
We've come on in leaps and bounds since then.
Now, with the dominance of social media across our entire lives, the way that Gossip Girl operates will be totally different - and totally fascinating.
According to The Hollywood Reporter, social media will play a major role in the reboot.
via: imdb
And the revamp will reportedly take place 8 years after the original GG closed its doors.
Schwartz explained that the new version will "take on a different tone."
via: imdb
"We're excited about being able to tell us a different version of the story, and with different levels of restrictions, and obviously, also with streaming, there are fewer episodes. So how you unpack those stories, or how you tell those stories can obviously vary different from a broadcast model," he
said
. "But obviously, we want it all to kind of come out of character. What feels organic to the tone of the show won't be button pushing just for the sake of being able to do it. Maybe a couple 'sh*ts' will [get] thrown in there just because we can."
Though there will be one familiar face (or voice) returning from Gossip Girl's past.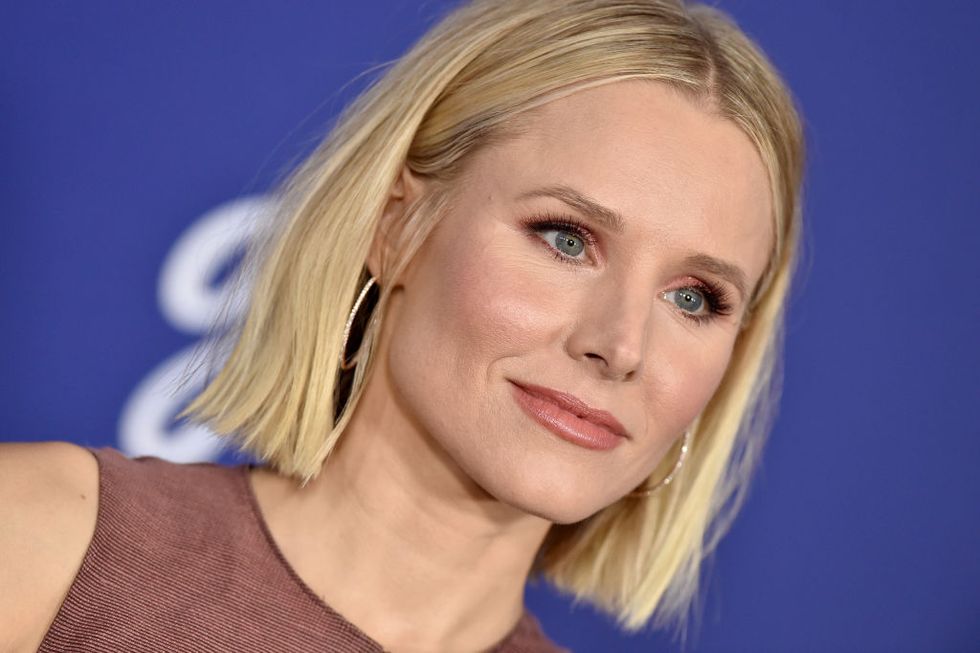 via: Getty Images
Kristen Bell, who played the OG voice of Gossip Girl, has been confirmed to reprise her narrating role in the reboot.
Kristen Bell had previously been pretty secretive since the news of the reboot broke.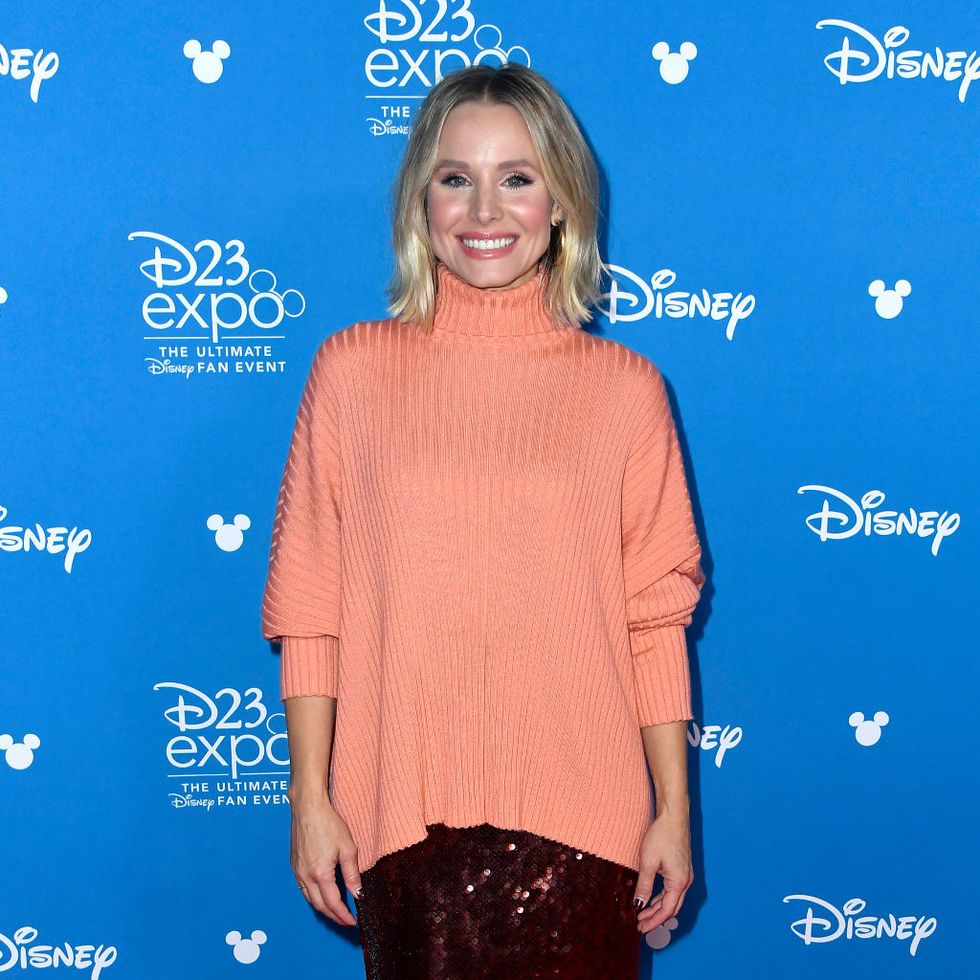 via: Getty Images
When asked if she would be returning to lend her voice once more, she remained fairly vague: "Maybe. I'll never tell." But it ultimately looks like they've won her over.
Josh Schwartz and Stephane Savage confirmed the news in a statement to TV Line.
via: imdb
"Kristen Bell has always been and will always be the voice of Gossip Girl."
Safe to say, fans were pretty excited by the news...
... and we don't blame them.
But for some, the news brought a whole new revelation.
@THR @KristenBell Am I the only one who didn't realize that was her voice?! 🙈🤦

— ~ Liz ~ (@~ Liz ~)1573162573.0
Turns out some fans didn't even know Kristen narrated the original!
And it seems many others were dropping major hints about who else they want to see in the reboot.
@THR @KristenBell That's Awesome. But at the same time...Blake Lively is still alive and well, guys. https://t.co/MgtXsJBhCk

— Bea (@Bea)1573169686.0
As you'd imagine, Blake Lively was a popular choice.
While we all know the show won't be the same as the original...
But maybe, done right, it'll be just as good in its own right - especially given the fact that the iconic voice of Gossip Girl will remain the same.
HBO Max will be launching in May 2020.
We're very excited to watch it. XOXO