Kristen Bell and Dax Shepard are #relationshipgoals like no other Hollywood couple. The actors are both hilarious, beautiful people who are over-the-moon in love with each other.
But the best thing about their relationship is that they're upfront about the struggles they've faced and the fact that marriage is hard work. Neither of them professes to be perfect, and while their love is definitely worthy of envy, it's not because it's always rainbows and butterflies in the Bell-Shepard household.
It's because they trust each other and care for each other enough to work out their issues when they arise. Kristen Bell recently appeared on Harry, where she got real about an old bad habit that Shepard wouldn't tolerate, and the way she talks about it is seriously mature.
You might know Kristen Bell and Dax Shepard from their role as the absolute cutest, most adorable couple in Hollywood.
Frozen is a princess no matter what Disney says!
Look, here they are being cute again.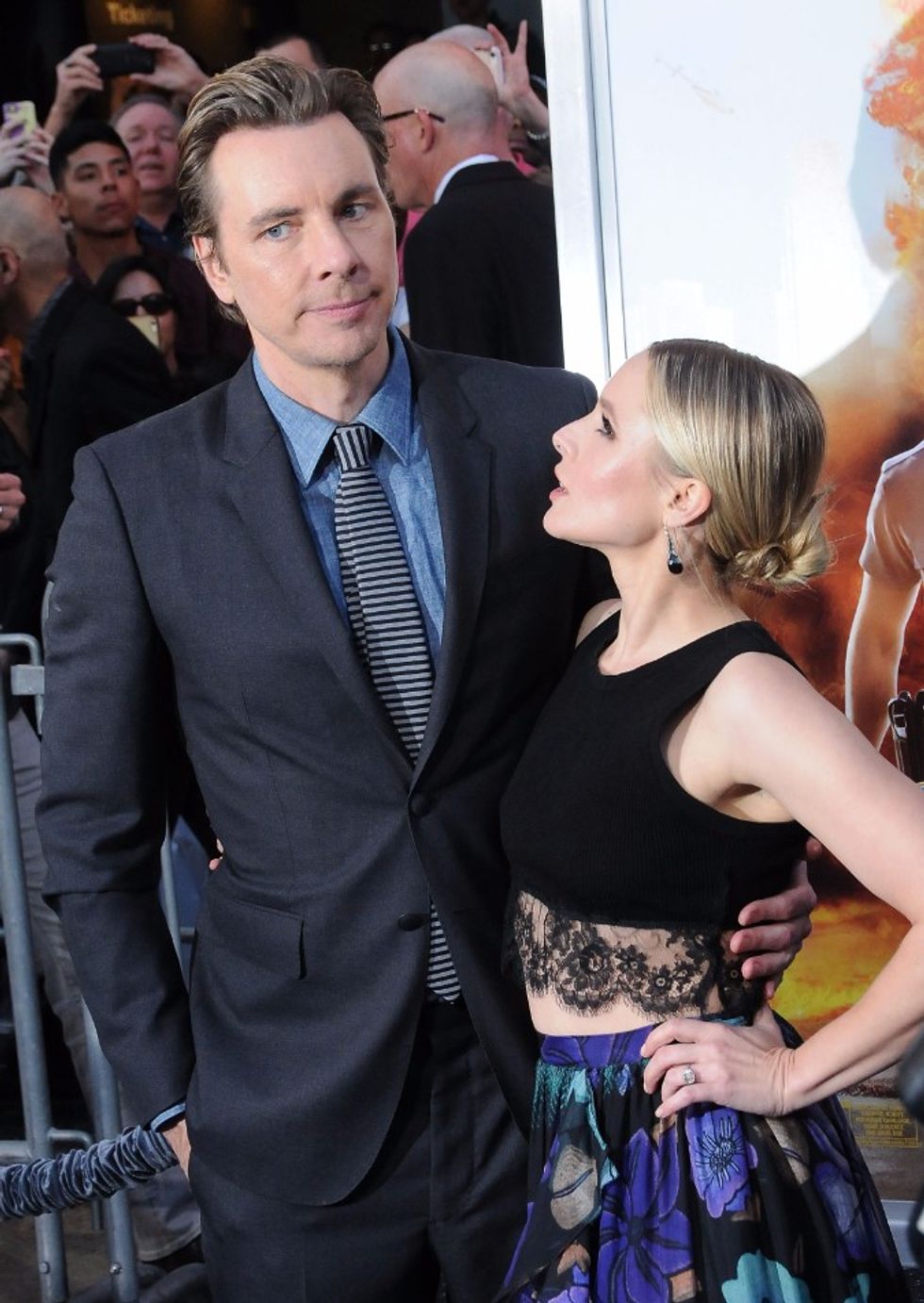 via: Getty Images
They can't help themselves. The couple got
married in 2013
, though they'd already been together for many years.
They've always been upfront about the fact that their relationship hit a few bumps at the very beginning.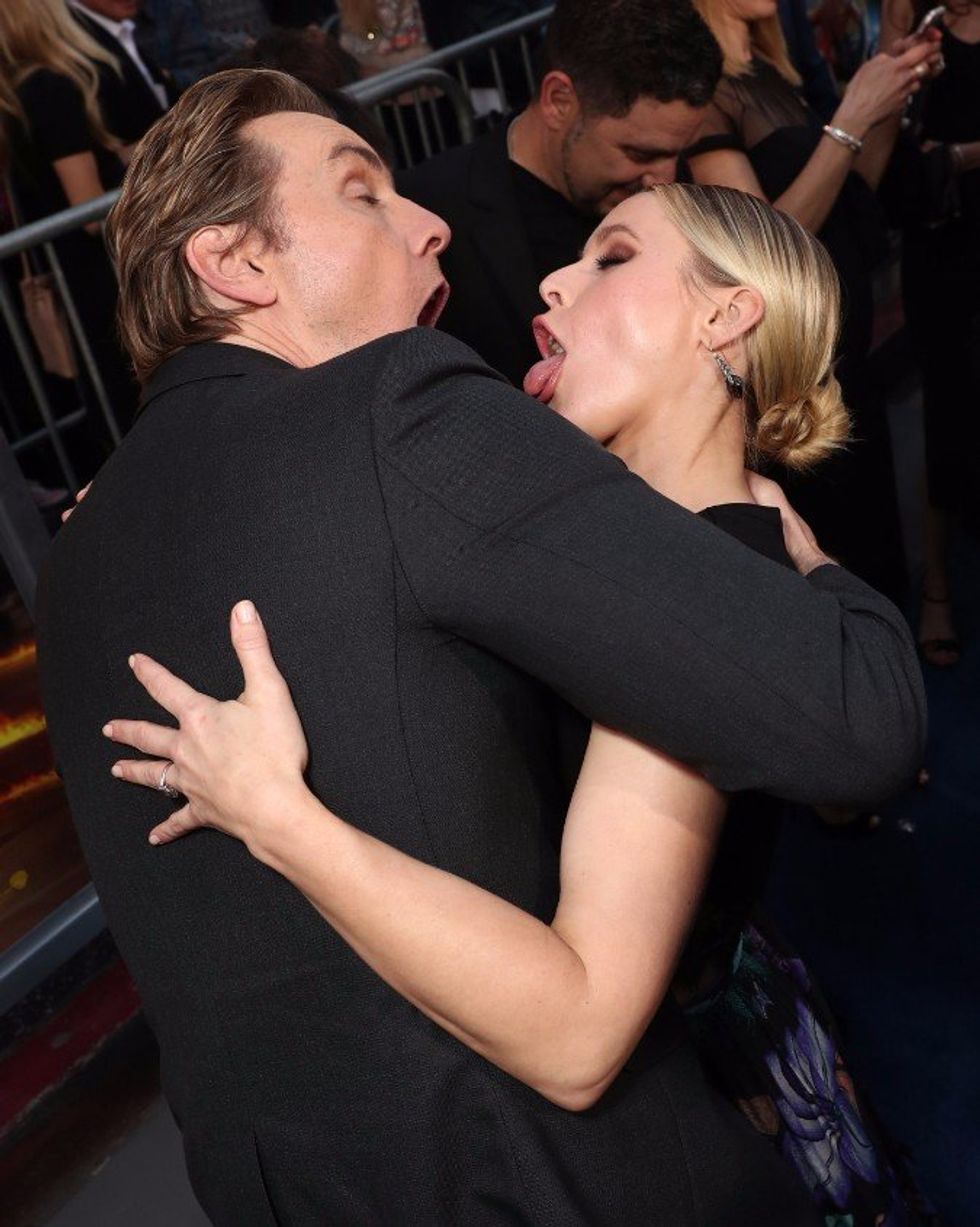 via: Getty Images
In an interview with
Playboy
, Shepard said, "Kristen's a good girl. She grew up very Christian, went straight to college, did great in school, and started work immediately. She's charitable and philanthropic and rescues dogs. So when we met, our backgrounds were opposites. All the things I'd done were terrifying to her, and she had a hard time believing I would ever be able to stay married and monogamous and a father and all those things."
According to Shepard, they did a lot of fighting in their first year and a half together.
In a recent appearance on Harry, Kristen Bell got real about those fights in the first year or so of her relationship with Shepard.
You can watch her appearance, and listen to her powerful words, here:
"When we first met, we fell madly in love, and I love the dramatic exit," Bell said. "We'd get in a fight because we'd fight a lot, and I'd yell something and then slam the bedroom door, then I'd slam the front door, then I'd get in my car and then I'd skid out the driveway and I would sit around the corner in my car and it felt so good and I realized how incredibly toxic it was only after he pointed it out." "Three months into our relationship, he was like, 'You can't leave anymore during fights. I'm not going to do that.' I was like, 'What?' He's like you can't do that, I'm not going to have a relationship — he has a very high standard and a strong code of ethics. He was like, 'No, I have more respect for myself — I love you — but I'm not going to do that my whole life.'"
Fam, Dax Shepard taught Kristen Bell how to "let it go."
Frozen puns aside, how wonderful is it to hear that even Kristen Bell and Dax Shepard, even the couple with the most perfect, adorable relationship, fought like crazy and had to learn how to communicate productively with each other?
And let's hear it for a partner in a relationship totally taking ownership of her own bad habit and being able to grow and learn and change.
Kristen Bell and Dax Shepard get that wholeheartedly.
For example, they've taught us that marriage is a marathon, not a sprint.
They've also taught us that whenever possible, you've got to be goofy.
Mainly, they've taught us that a successful relationship is possible if you respect and communicate and have fun with each other.