It. Went. Down.
Yes, that's right I'm talking about Logan Paul vs KSI. One of the most hyped-up fights of the year and boy was it a showdown!
Following an end-to-end, none stop, donnybrook, KSI eventually secured bragging rights following a somewhat controversial split decision victory.
The yank isn't happy, but all those on the other side of the Atlantic are overjoyed. Keep scrolling to learn more about Logan Paul, KSI, and... The Fight!
LET'S GET READY TO RUMBLEEEEEE!
In case you aren't familiar with him, Logan Paul is an American actor and successful Internet personality.
He has 25.9 million subscribers in total across his projects.
Logan Paul vlogs and 5.8 million for The Official Logan Paul. Clearly, he is doing something right.
But there are some things that he has done for fame that many found unforgivable.
So maybe he's not always doing the right thing...
And what about KSI?
He was born in 1993.
Like Logan Paul, he's also incredibly popular.
But who'd win in a fight?
They first took to the ring in 2018.
So here we are again.
The fight was in LA.
It was a split decision victory.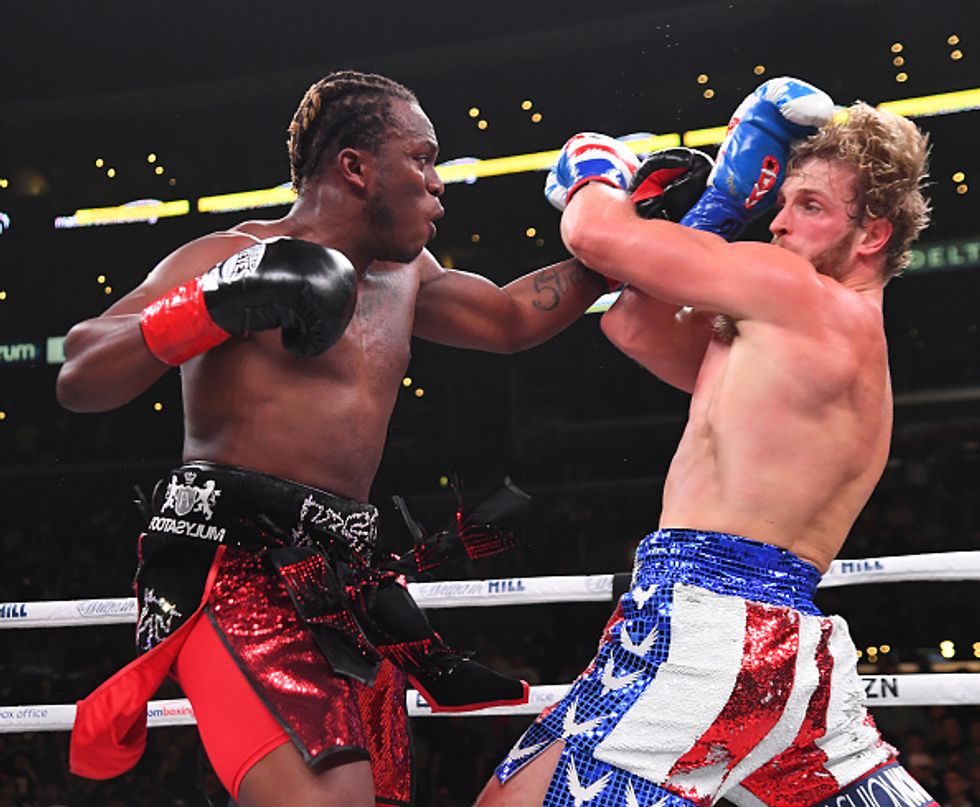 Two judges scored the bout 57–54 and 56–55 for KSI, while the third, rather controversially, scored it 56–55 in favor of Paul.
KSI dominated.
But Paul made one BIG mistake.
Instead of fighting properly, Paul opted to fight dirty, and as KSI was falling down, he decided to throw another two shots. One to the back of his head, and another as he finally hit the canvas. In what would've been a 10-8 round for Paul, he actually had two points deducted.
So what next?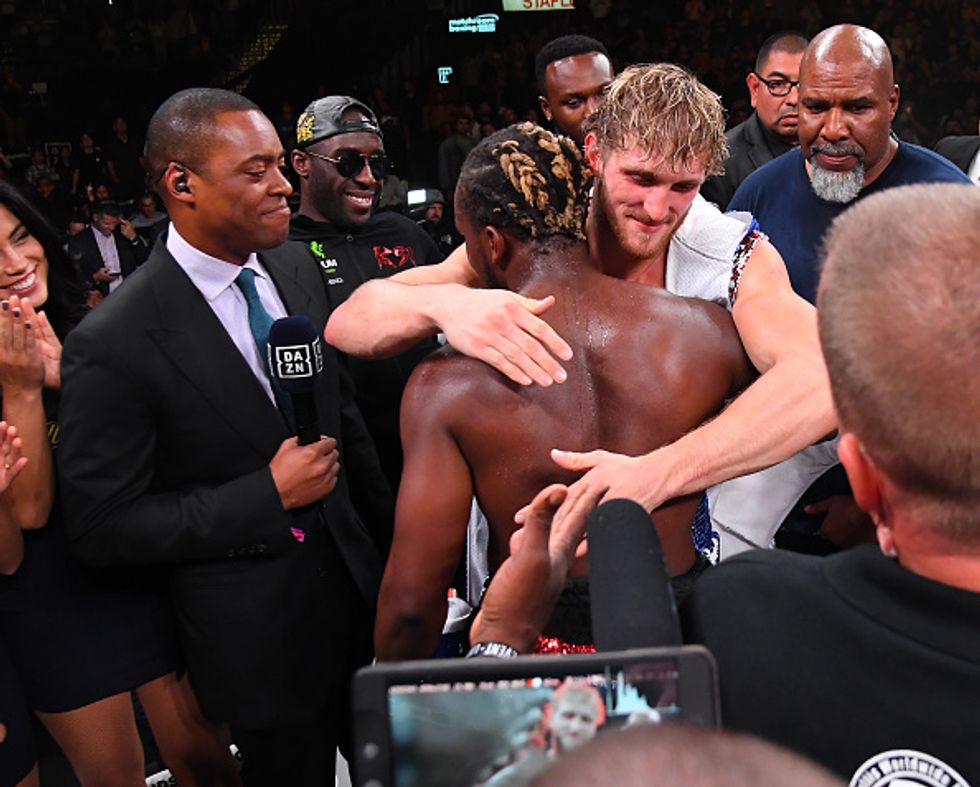 Following the fight the pair embraced and Paul seemed to agree that the result was accurate. Their differences will continue, however. With Paul looking for another fight with KSI, and KSI claiming that it is done. Who knows what the future will hold? A lucrative sponsorship deal most probably.