It's pretty common for singers to let lucky fans join them on stage. But for Lady Gaga, this proved to be a huge mistake.
The star was performing her Las Vegas Residency show "Engima" on Thursday night when she allowed a fan to come on stage with her. Clearly that wasn't enough for him as he causally decided to pick her up. Although, Gaga seemed unphased - even wrapping her legs around him at one point. That was until he dropped her causing the pair to take quite a painful-looking tumble off the stage.
In fact, the fall looked that bad, we're surprised some serious damage wasn't done.
As you'd imagine, hundreds of fans captured the moment on film. In the videos, you can see Gaga and the guy fall over, fully crash straight into the audience and onto the floor. Keep scrolling to see the shocking clip for yourself.
Last night, Lady Gaga kicked started her Las Vegas residency show back up again.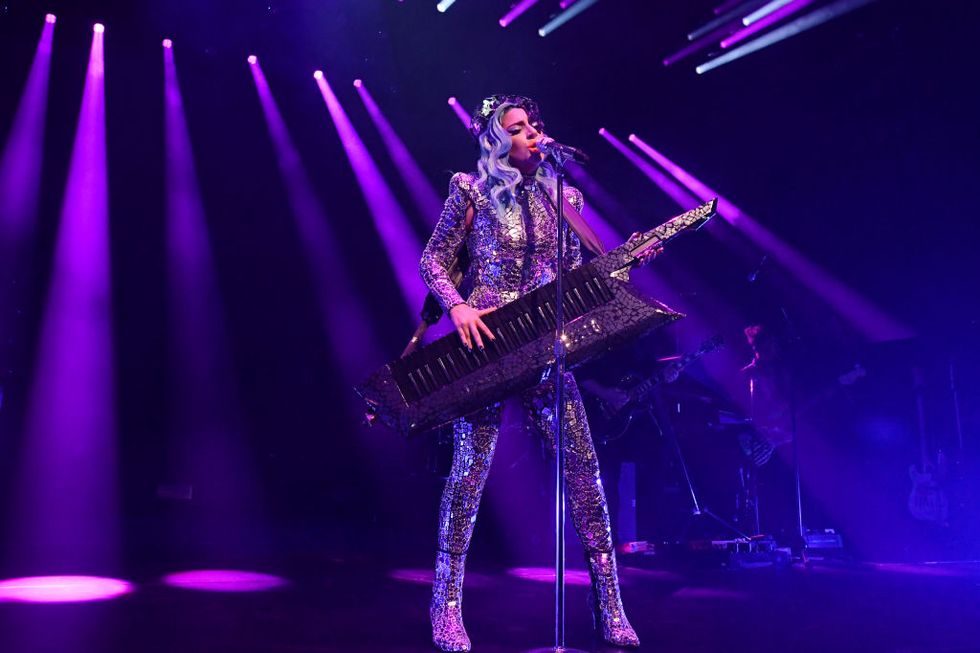 After a short break, the star hit the stage again at Las Vegas' Park MGM for the third leg of her "Enigma" show.
Her residency consists of 2 shows.
The "Bad Romance" singer announced her game-changing residency back in December 2017.
The first string of shows kick-started on December 28, 2018.
The show has gone down well with fans and critics.
And of course, it brought us the reunion we had all hoped for...
So @DCfilmgirl and I are in Vegas for the @ladygaga Enigma show and Bradley Cooper just jumped on stage to do "Shal… https://t.co/xQL7tzEzuj

— Kevin McCarthy (@Kevin McCarthy)1548569561.0
Before that chemistry-filled Oscar's performance, Gaga brought her "A Star Is Born" co-star, Bradley Cooper, on stage during one of her shows to perform a rendition of the pair's hit song "Shallow."
It was everything fans could have asked for.
ok honestly the plot of A Star Is Born should have been Lady Gaga discovering Bradley Cooper in the audience of her… https://t.co/834Dgoat5I

— Morgan A Baila (@Morgan A Baila)1548607574.0
Lady Gaga knelt in front of Cooper when he sang the first verse of the award-winning song before taking to the piano for the latter half.
During her break from the stage, the star has been keeping busy.
But, 4 months after wrapping up leg 2 of her residency, the "A Star is Born" actress is back in full popstar mode.
The star has been active on Instagram, showcasing her pre-show routine to fans.
But when she took to the stage last night, things didn't go quite to plan...
massively backfired.
During the show, Gaga invited a fan on stage, and at first, everything was going okay...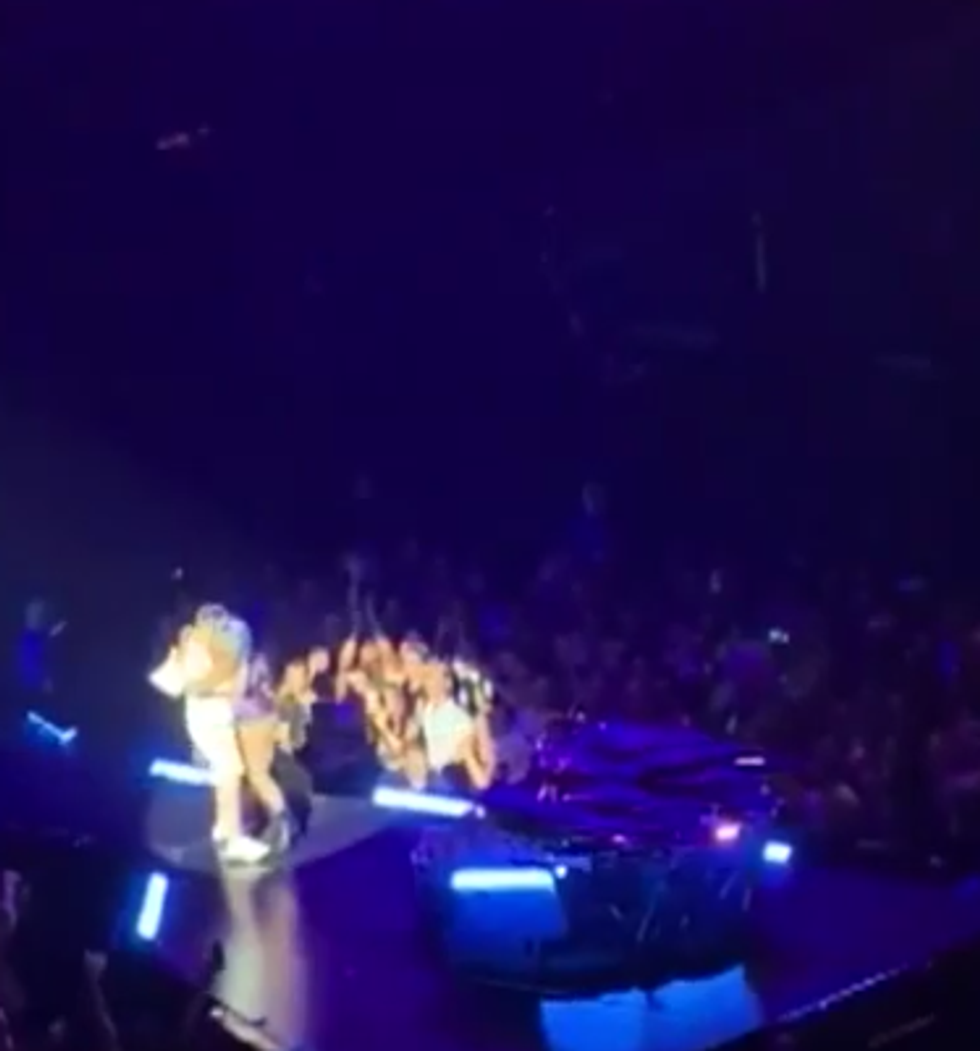 And the fan was clearly excited. After all, he was on stage with the one and only Lady Gaga.
So much so that he spontaneously picked the star up.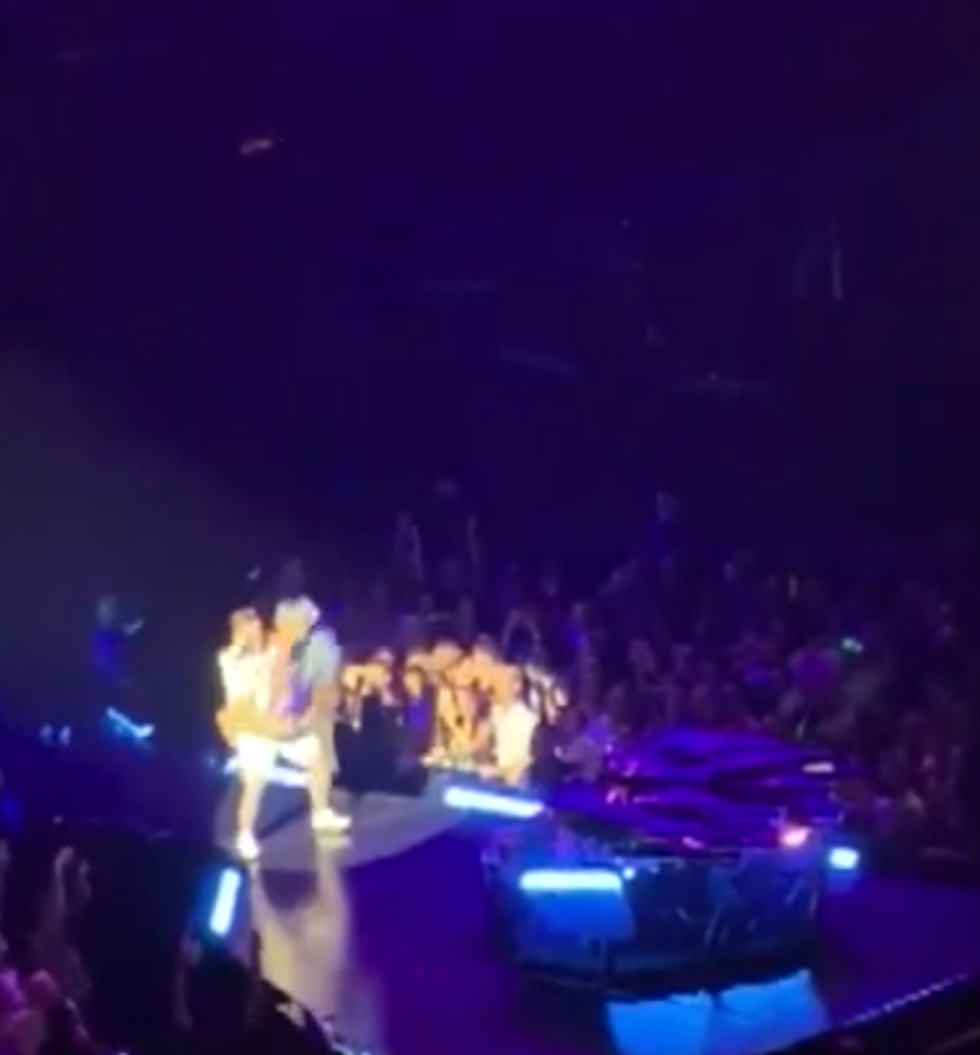 Which is a fairly bold move, let's be honest.
But in usual Gaga fashion, she didn't seem phased.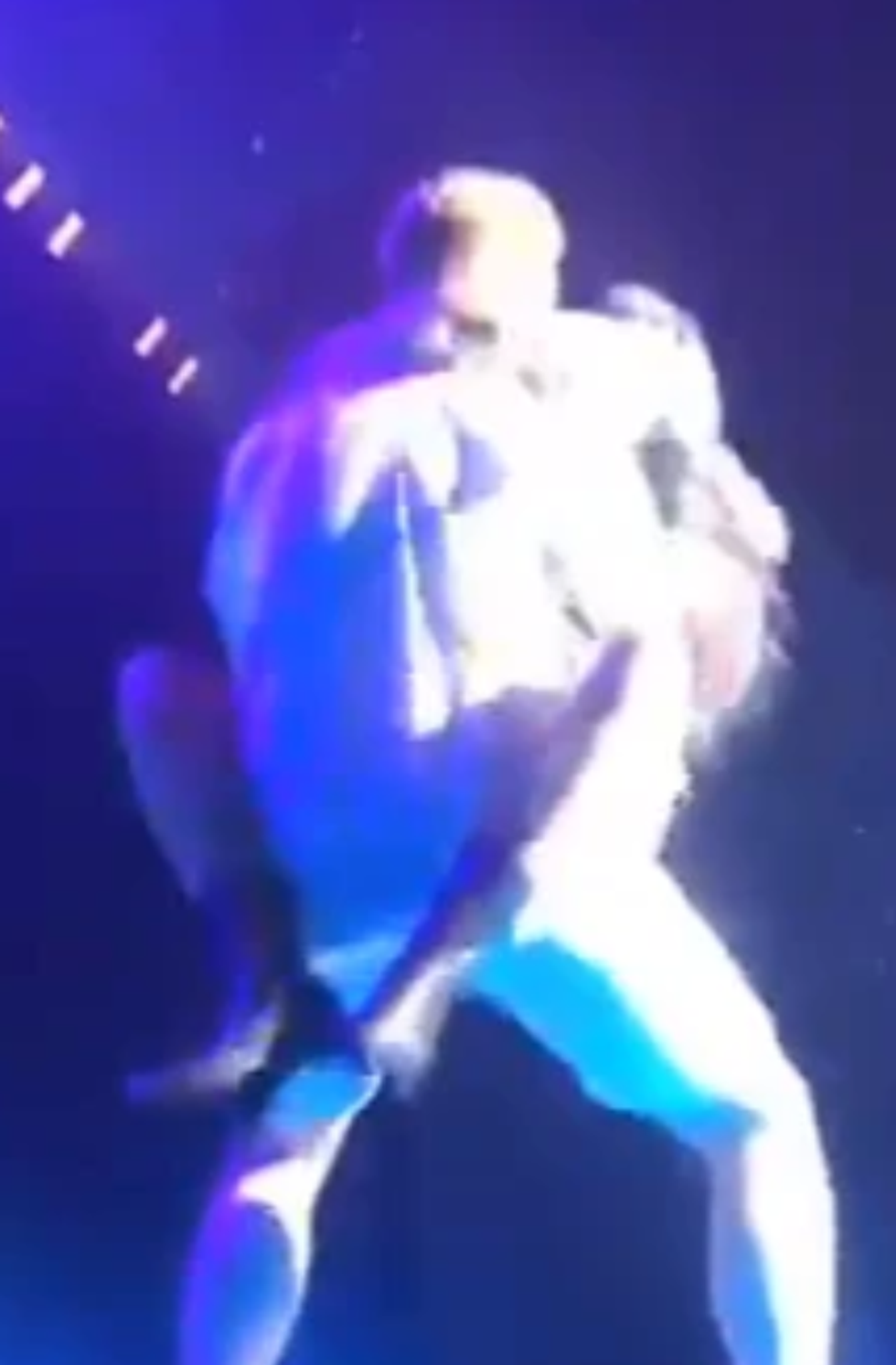 The "Born This Way" star was completely fine with the fan's move - even wrapping her legs around him at one point.
Okay, so where's the problem?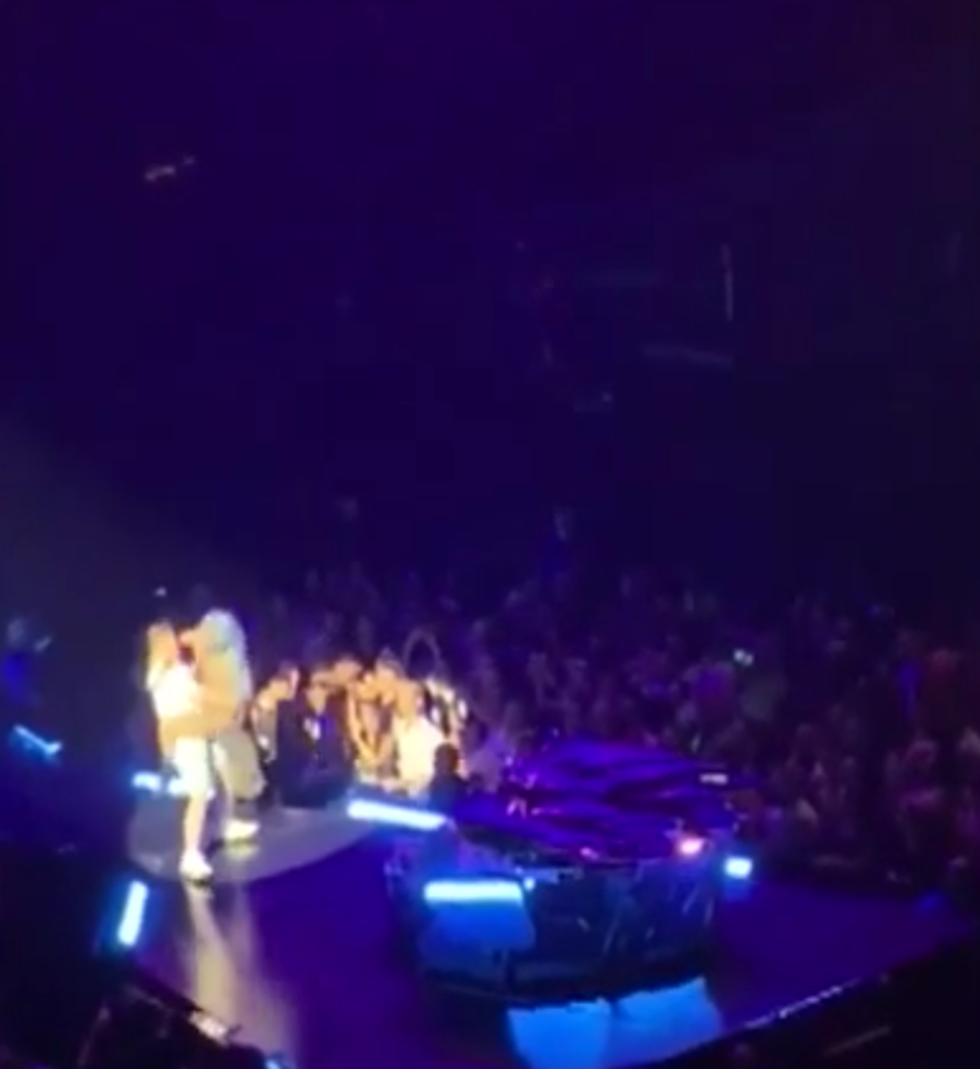 Well, the guy started jumping around with Gaga still in tow, which, let's be honest, is a recipe for disaster.
You can probably see what's coming...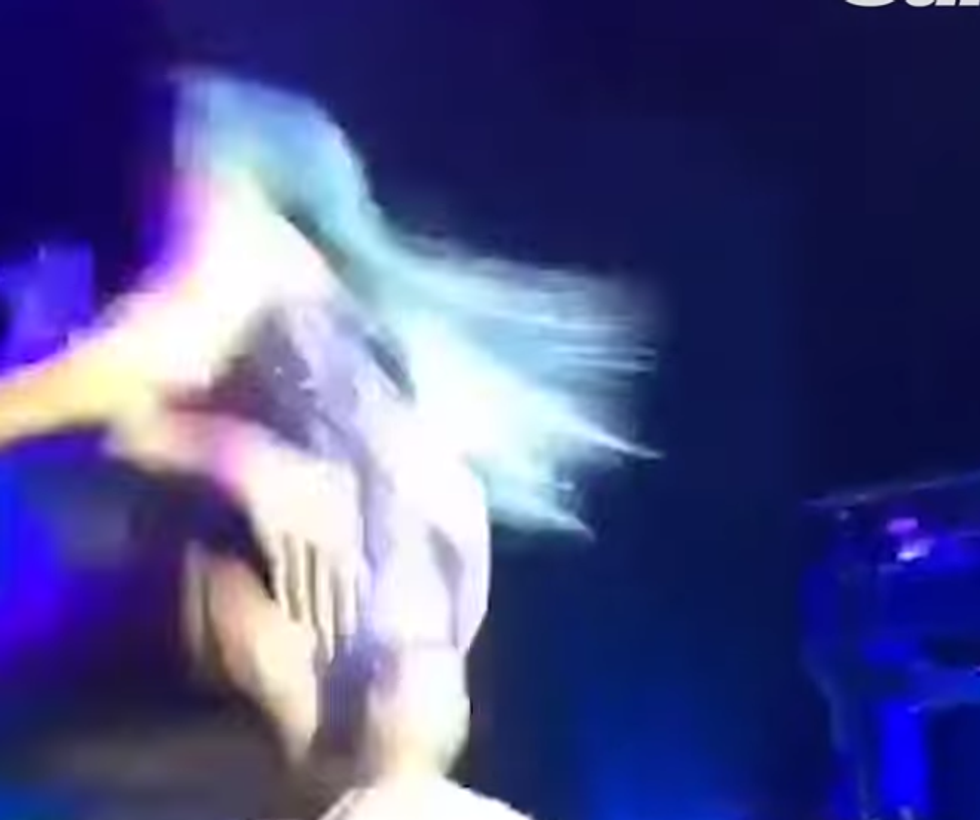 Well, you guessed it, the guy fully fell off the stage, taking Gaga with him. The pair crashed into the audience and we have to say, the tumble looked
really
bad.
Several fans captured the shocking moment on camera.
OMG!!! 🤯 Lady Gaga and a Little Monster fell off stage tonight during #ENIGMA - Night 17 😟 Thankfully, they are fi… https://t.co/wDe4RLYWOy

— SOUR CANDY 🍬 〄丨LGN1986 🐙 (@SOUR CANDY 🍬 〄丨LGN1986 🐙)1571390570.0
Considering how bad the fall was, we're pretty surprised that some serious damage hasn't been done. Gaga got up and said: "I'm okay, I'm okay. The only thing that's not OK is we need some stairs for the damn stage so I can get back up," before getting back up and continuing on with the show - performing her smash hit "Bad Romance" to the now-suitably shook audience.
She even got the guy who dropped her back up on stage...
According to fans, the guy was understandably distraught that he'd dropped his idol. But the singer consoled the fan by inviting him back on stage and joking: "I suppose we should have some tea after that, f**k." "Don't worry, everything's fine. It's not your fault," she said, adding: "Could you promise me something? Could you forgive yourself right now for what just happened?" How sweet?
The star also took to Instagram following the show to enlighten fans on her post-show routine.
It may have been a nasty tumble, but at least no one was seriously hurt.
the best. Though she may start thinking twice about who she pulls up on stage.