Unless you've been living in a celebrity gossip vacuum for the past year or so, you'll surely know about the persistence of those Lady Gaga and Bradley Cooper rumors. What started with a rather suspicious amount of on-screen chemistry blossomed into a full-blown internet conspiracy theory. And while the pair were both in serious, committed relationships, both of them have since broken down - with many pointing to the "secret relationship" as the cause.
Well, it seems Gaga, at least, is moving on from ex Christian Carino - but not in the way ASIB shippers may have hoped. In fact, she's been seen sharing some smooches with a totally different face - and the internet is shocked.
A Star Is Born was one of the biggest movies of 2018.
Aside from garnering an absolutely enormous fan base, it won the Academy Award for Best Original Song. Oh, and we're still talking about it more than a year later.
There are many factors for the movie's huge success.
But one undeniable reason is because of the sheer amount of electric chemistry between the movie's two stars, Lady Gaga and Bradley Cooper.
And some fans of the movie found it a little suspicious.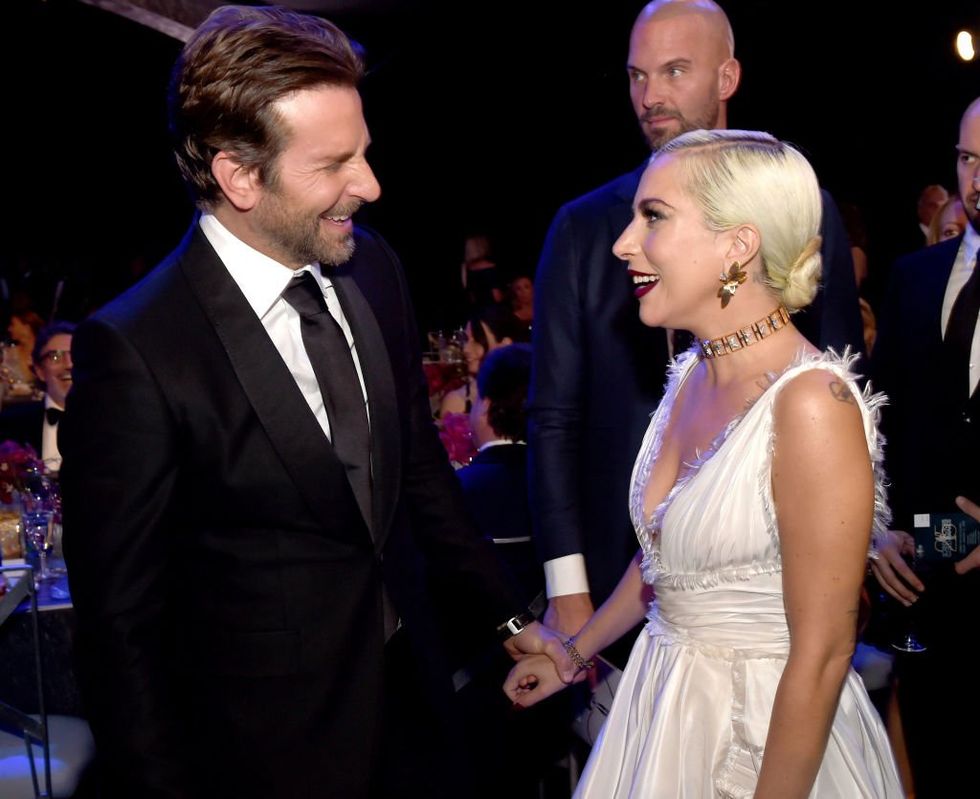 via: Getty Images
While it's clear the pair are great actors, many believe that this level of intimacy and connection can't be faked - leading many to believe the pair were secretly in love.
Many point to the pair's real-life interactions as proof.
It's undeniable that the two share a special bond, and are clearly very fond of each other. But as to whether this translates into a real life love affair? It's not likely.
And there's another theory for their seemingly flirty bond.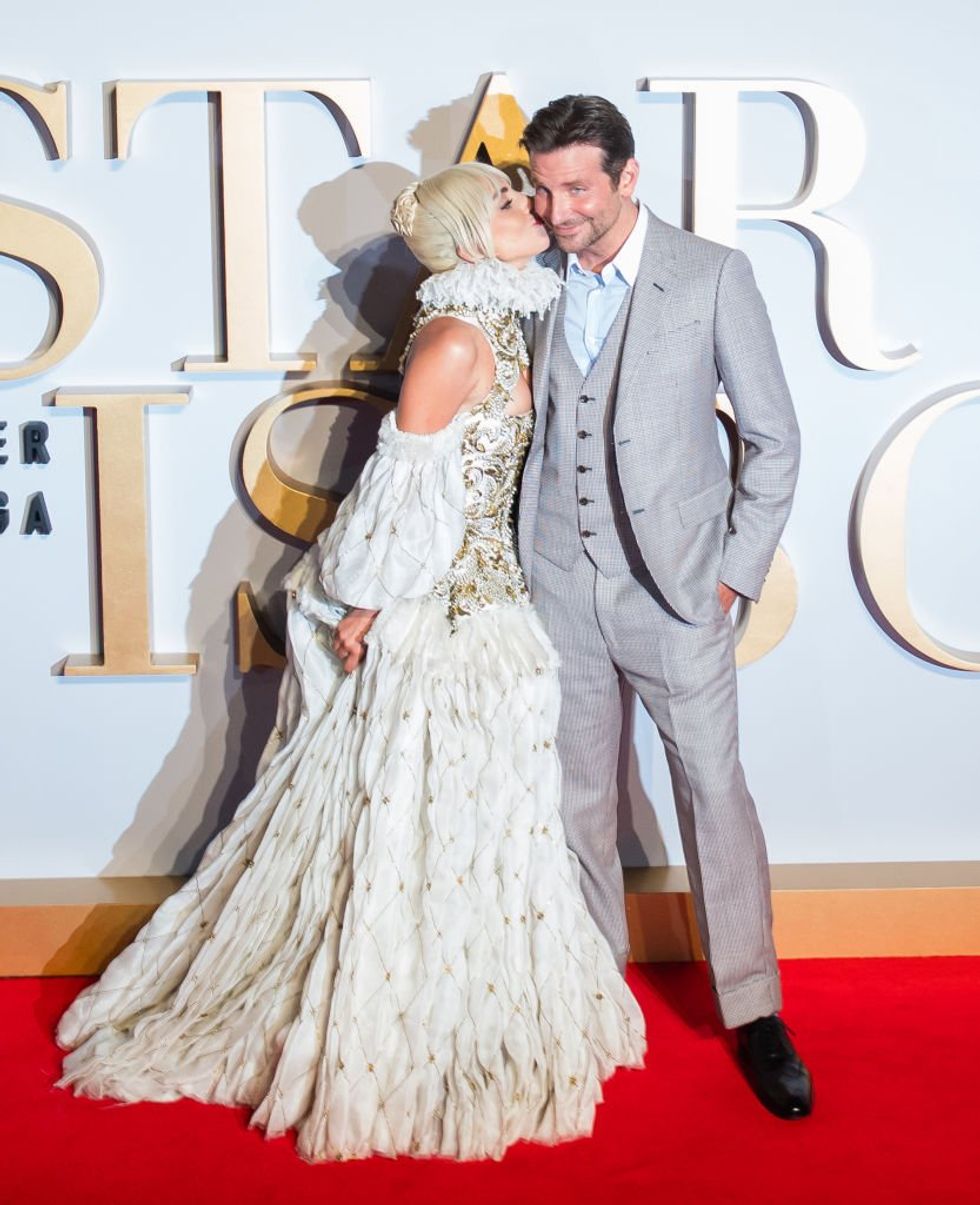 via: Getty Images
Some Gaga-and-Cooper skeptics out there believe the pair played up to the couple-y perception of them in order to attract more publicity to the movie.
Nonetheless, many still won't let it go.
You sit through 2 hours and 14 minutes of A Star is Born, watch this beautiful love story play out and yet you sit… https://t.co/Da10e8j4qZ

— Rory Danger G-O (@Rory Danger G-O)1549988048.0
For fans of 
A Star Is Born, 
the idea that Cooper and Gaga were secretly together was the conspiracy theory which just kept on giving.
And, at the very least, it gave us some excellent memes.
Biggest takeaway from the #GoldenGlobes is that Lady Gaga is full on in love with Bradley Cooper and I feel like th… https://t.co/kJxInW3uVH

— The Bravo Mess (@The Bravo Mess)1546875658.0
Have you ever seen anyone look as uncomfortable or out of place as Gaga does here? Iconic.
And the pair have done their best to fuel the fire.
That performance at the 2019 Academy Awards will go down in history as one of the most romantically charged moments in popular culture of all time, ever.
But there were two particular flies in the ointment.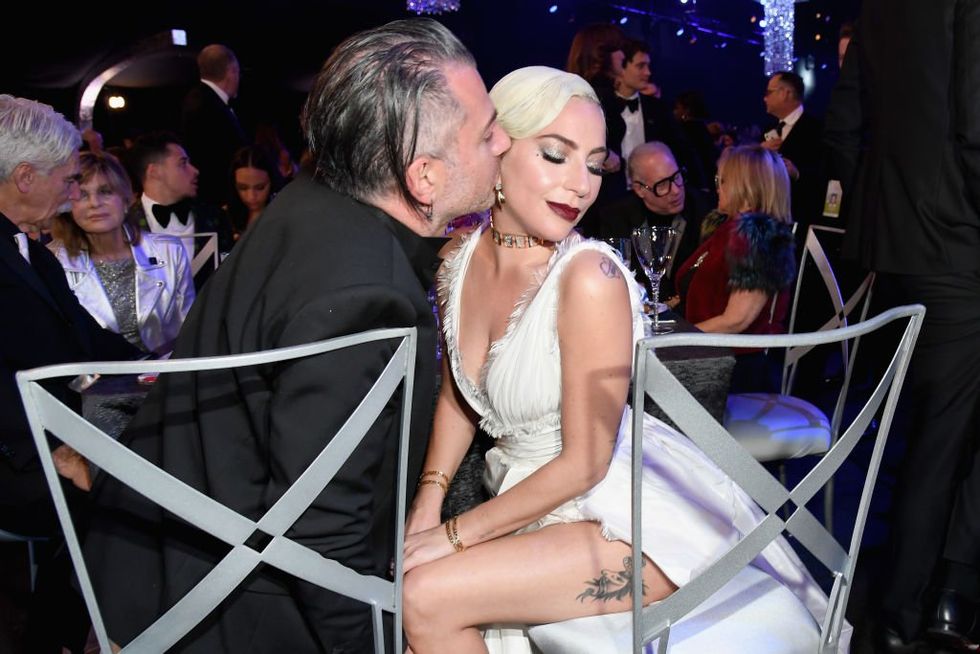 via: Getty Images
Namely, Gaga's and Cooper's respective other halves. For the entirety of the 
A Star Is Born 
publicity tour, Gaga was engaged to producer Christian Carino.
And that's not all.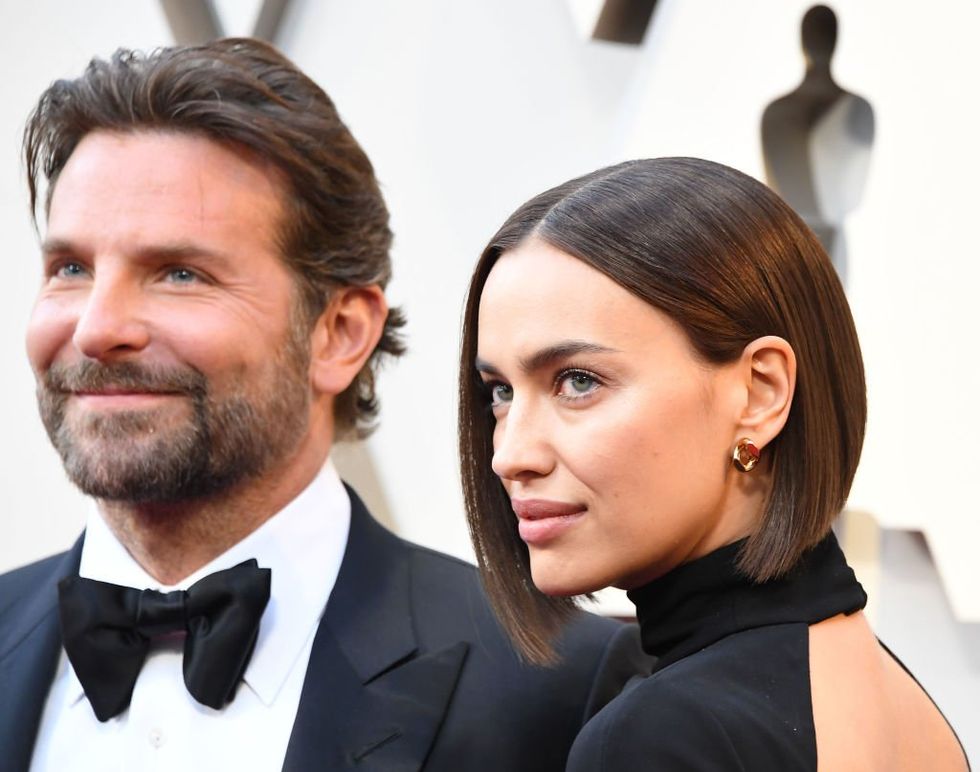 via: Getty Images
Even more serious were Cooper and his wife, model Irina Shayk. Though the two weren't married, they were together for over five years, and even shared a child together.
But since the movie came out, both of these relationships have ended.
And many people believe that the reason for the breakups is the undeniable chemistry and connection between the A Star Is Born co-stars.
Although, as of yet, there's been no proof of this.
In fact, in spite of the fact that both Gaga and Cooper are now single, they seem to have shared limited interactions in recent months - so maybe that connection was all based around the forbidden nature of their attraction.
But what's all the more shocking?
It doesn't seem as though Gaga is shy of moving on and sharing some kisses with a new man. It's just that that man is not Bradley Cooper.
In fact, Gaga's new man is someone else entirely.
Dan Horton started working for Lady Gaga in November 2018 (just before the start of Enigma) as her Monitor Engineer! https://t.co/JHgYrBexHu

— Gaga Media Backup (@Gaga Media Backup)1564490356.0
His name is Dan Horton, and he actually works with Gaga as her monitor engineer. He's also worked with big stars like Camilla Cabello, Justine Timberlake, and Bruno Mars.
He's been working with Gaga since her Las Vegas residency.
Just Dance star.
The pair were spotted smooching this week.
The two were enjoying a spot of brunch at Granville cafe in Studio City, California - and enjoying a fair few kisses, too.
Here are some more of the saucy snaps.
Lady Gaga has been spotted in LA kissing audio producer Dan Horton. https://t.co/OWLCpoJd8Z

— Gaga Now ⚡️ (@Gaga Now ⚡️)1564490665.0
Gaga had chosen to sit out the front in full view of the paparazzi, leading many to suggest she intended to use the photo opportunity to announce her new relationship.
Many were left feeling a little jealous.
Gaga looked absolutely stunning in a bodysuit and booty shorts - Dan Horton is clearly a lucky man!
Others had this reaction.
i wanted gaga to be with a woman this time but dan horton works too i guess https://t.co/ngEwojCsNw

— lydia (@lydia)1564503084.0
Many had been hopeful that Gaga's next relationship would have been her time to embrace a same-sex relationship.
Although we can all agree on one thing.
dan horton better not hurt my baby or i'm cutting his ugly balls off https://t.co/mgTQwLOqQS

— thomas👼🏻 (@thomas👼🏻)1564493597.0
We hope this relationship will finally offer Gaga the romantic happiness she so deserves - even if it isn't with Bradley Cooper.