When it comes to Lady Gaga's love life, its certainly been a whirlwind, especially since the release of the 2018 box office hit, A Star is Born. 
The star has been happily single and focusing on her Las Vegas residency and beauty line, until now...
She has been spotted kissing a mystery and the video has truly got fans shook - and not just because of the kiss itself.
She really didn't hold back... Keep scrolling to see the clip for yourself.
Lady Gaga is one the biggest stars of the day.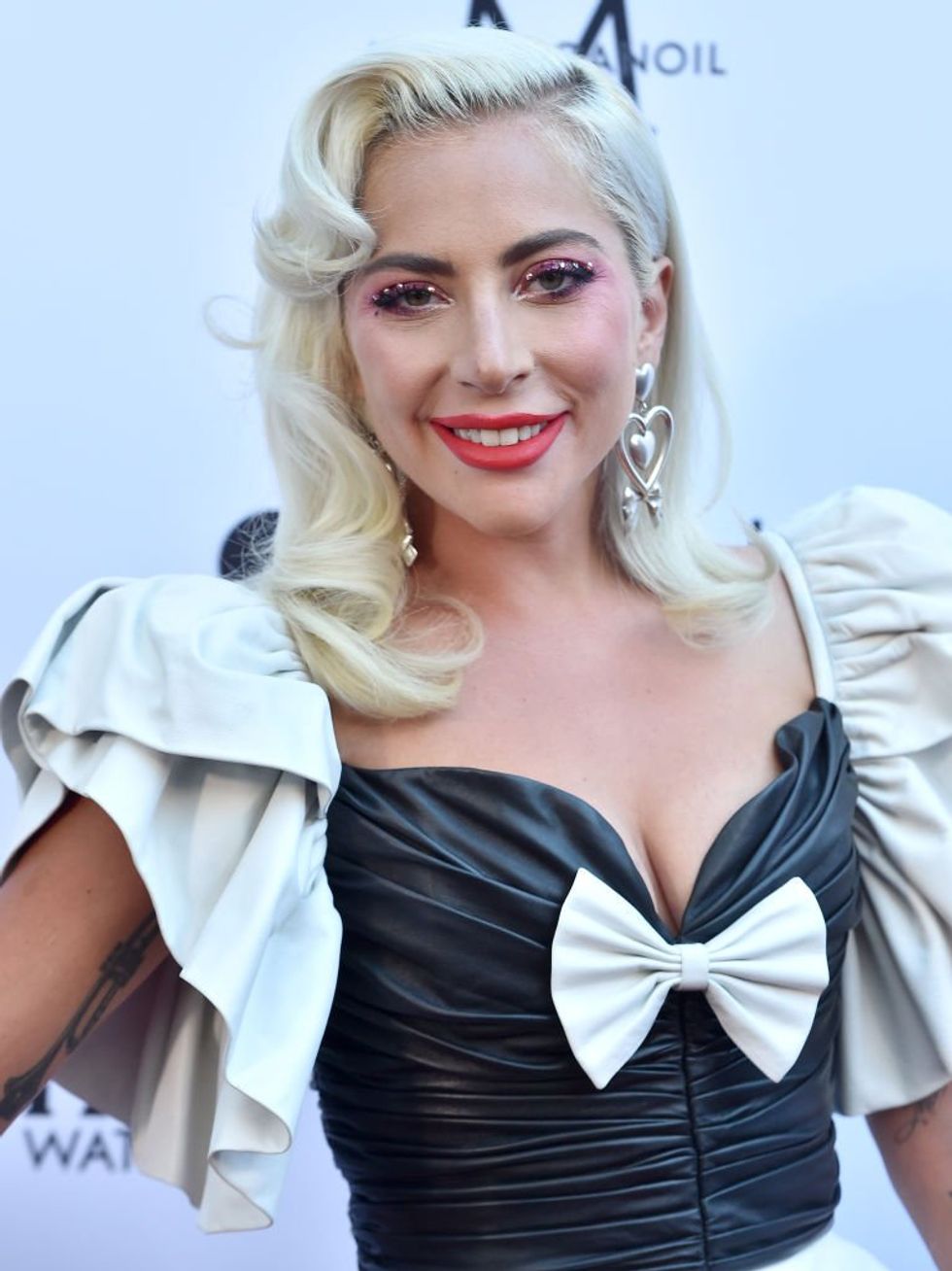 Born Stefani Joanna Germanotta in New York City, she's successfully built herself an enormous and enviable career.
She rose to fame in 2007.
She released two chart-topping and insanely catchy pop singles, "Just Dance," and "Poker Face," which cemented her name as a pop star to watch.
Since then, Gaga has worked tirelessly to make herself a star.
She's constantly re-invented herself and innovated her career to prove to her fans that she's incredibly talented, and hardworking, too.
Gaga has a close relationship with her fans.
She calls them her "little monsters," and maintains a close and intimate relationship with them, proving that she's grateful for all she has.
Gaga has expanded her career beyond just music.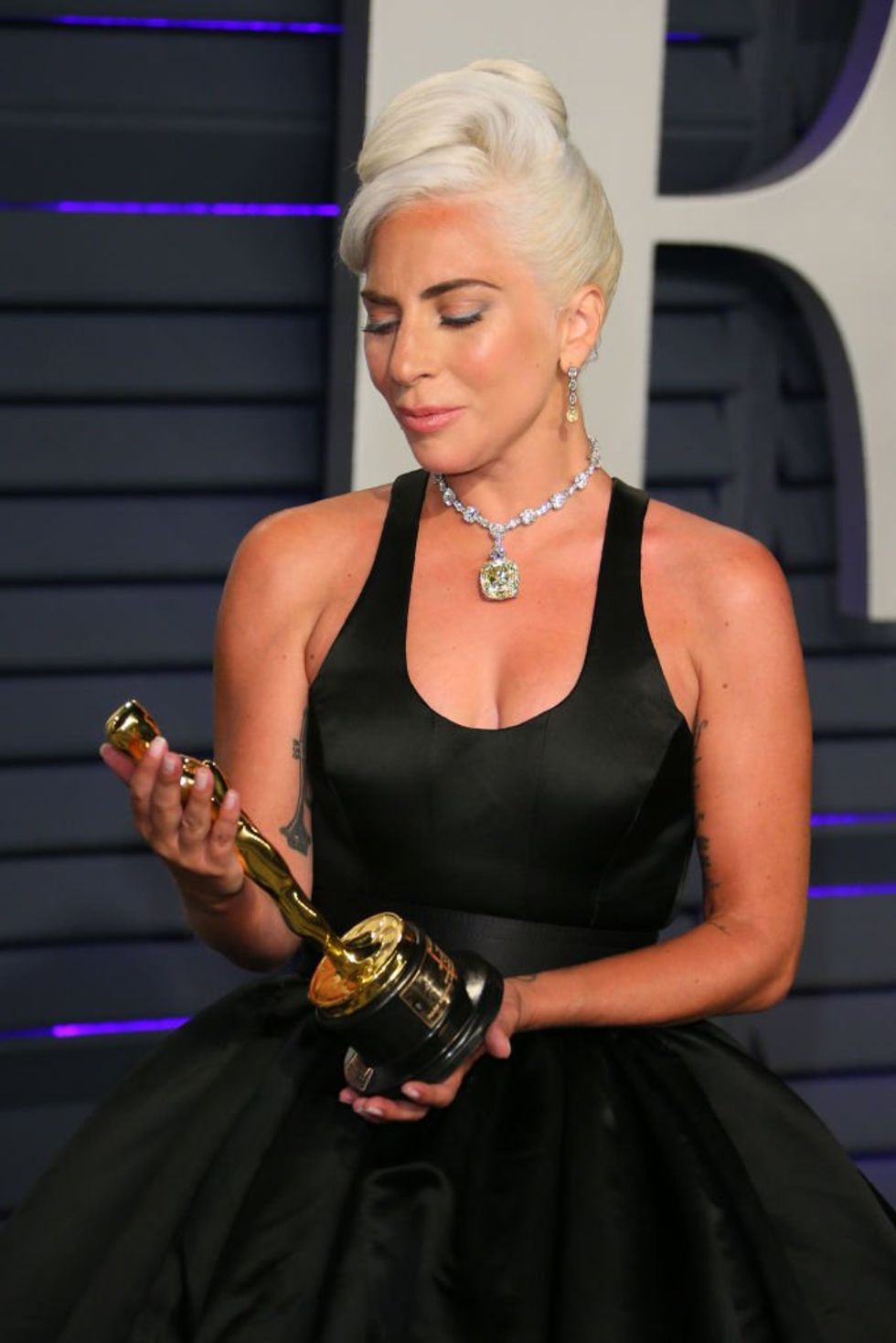 In 2018, she starred in one of the biggest movies of the year, 
A Star Is Born, 
alongside Bradley Cooper.
In the movie, Gaga plays a talented young singer named Ally.
Ally has an incredibly powerful voice, plus a talent for songwriting - but claims she's been consistently overlooked because of her unconventional appearance.
Cooper co-stars as Jackson Maine.
Jackson is a hard-living, substance-abusing country music star. He discovers Ally in a drag bar, and recognizes her incredible talent immediately.
The 2 fall in love along the way.
Gaga and Cooper enact this intense, passionate love story to perfection. Many credit their on -creen chemistry with a large portion of the movie's success.
But for some, the 2 were just a little too believable.
There's no denying Gaga and Cooper sold their love story on screen. But fans have watched closely as the pair interacted off-screen and believe that they've noticed something.
Many believed there was something between the 2.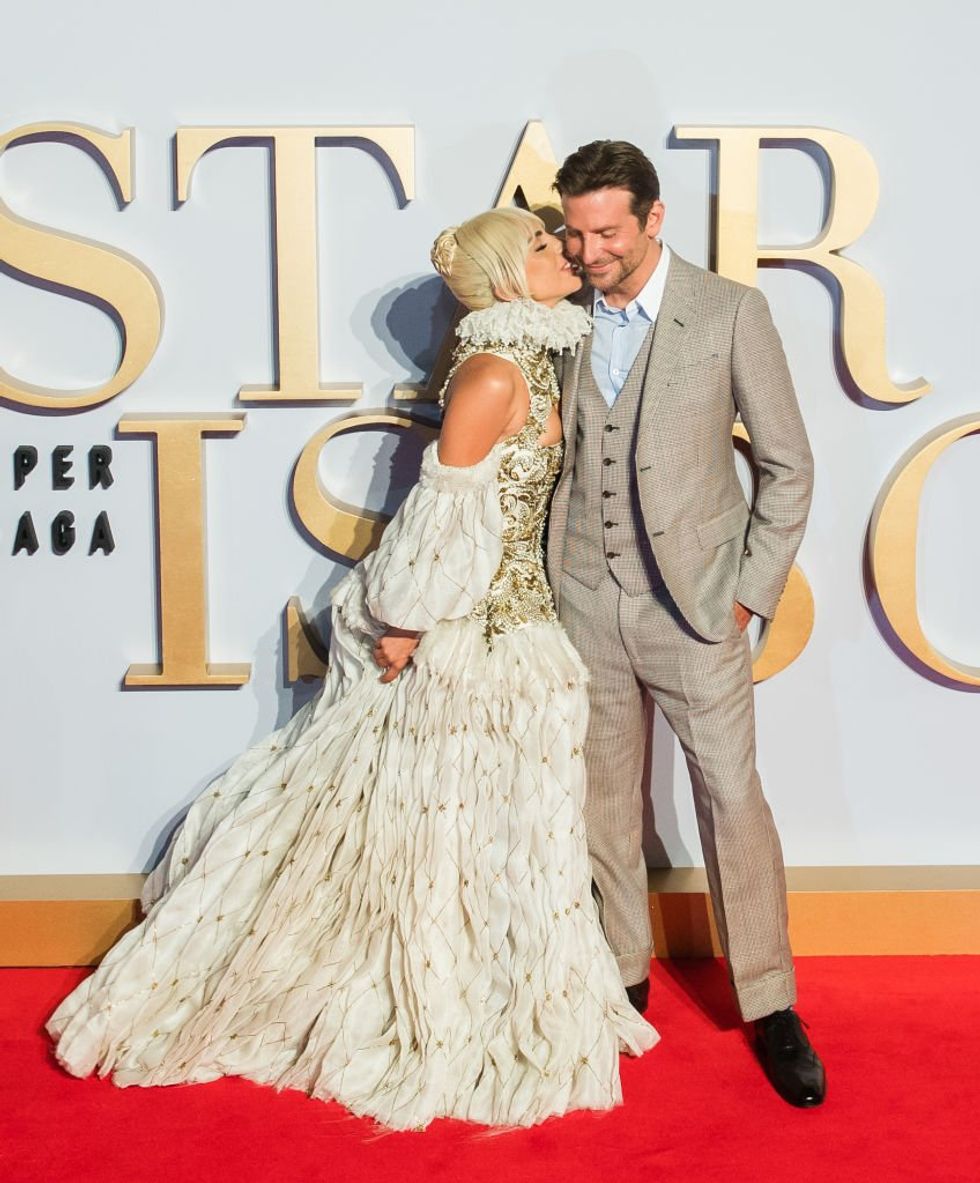 Fans of the "secret relationship" conspiracy theory point to photos like this as evidence that the love story between the two isn't just confined to the world of 
A Star Is Born.
Many were absolutely convinced on this point.
If Bradley Cooper and Lady GaGa aren't in love than I don't know what Love is!!! TRUTH

— Hardrock Higdon (@Hardrock Higdon)1550035176.0
There were many
very
vocal believers who thought that Gaga and Cooper were secretly in love, and for some reason hiding that fact from the general public.
It's true that the couple does have a remarkable natural chemistry.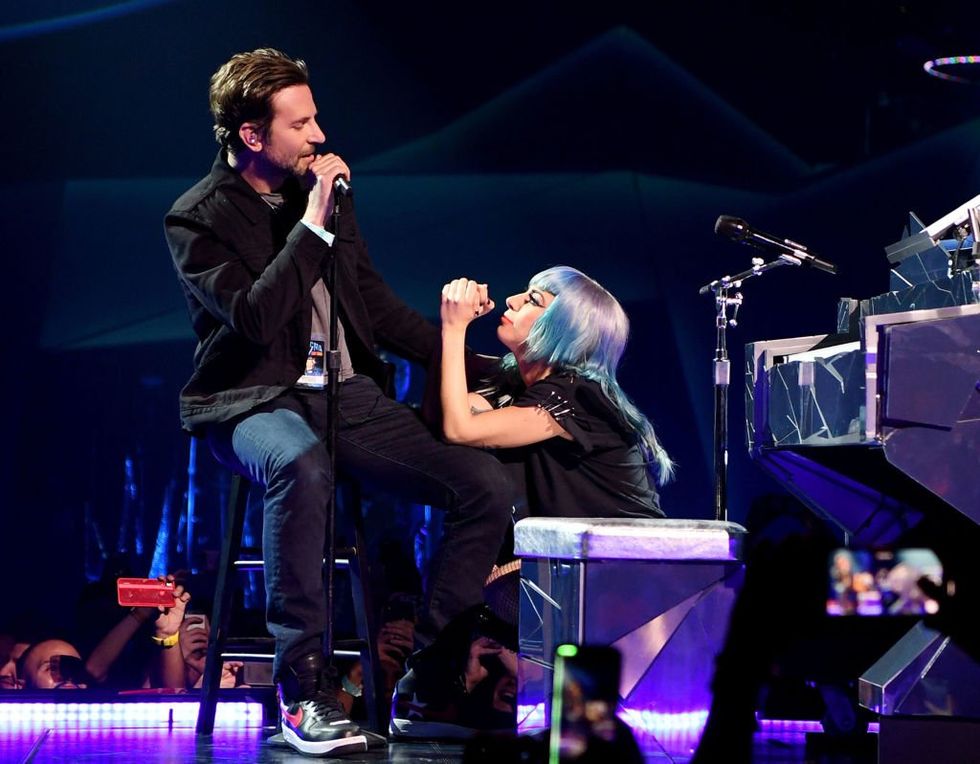 This seems particularly obvious during live performances, which many see as massively emotional and romantically intense.
Conspiracy theorists point to other evidence, too.
The 2 actors also did a jaw-dropping performance at last year's Oscars.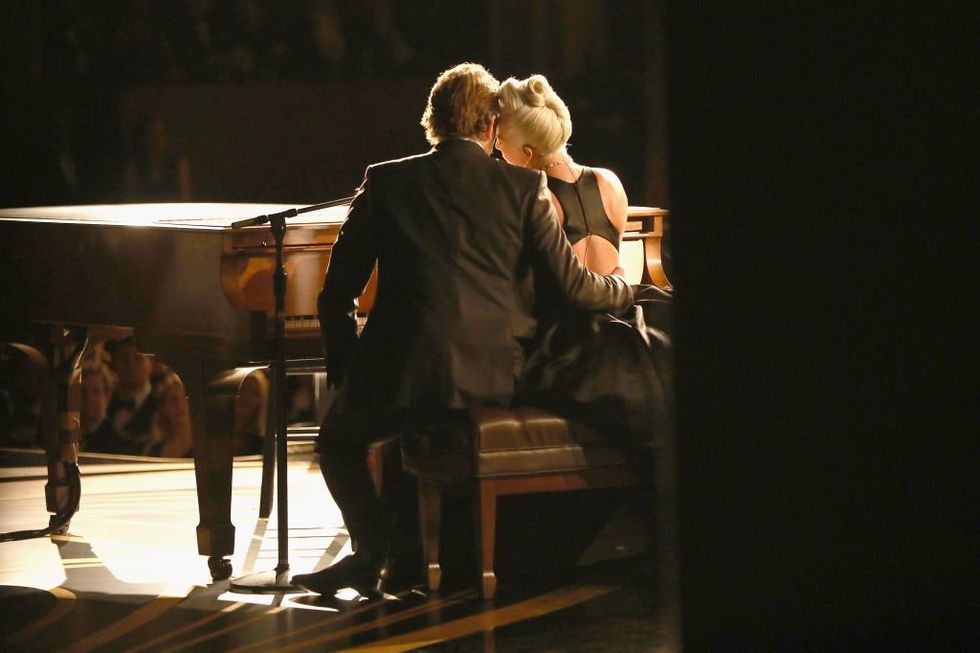 For many, the pair singing the award-winning song "Shallow" was the highlight of the night - and further proved (to some) that the 2 share more than a professional relationship.
There were some issues with the theory, though.
Biggest takeaway from the #GoldenGlobes is that Lady Gaga is full on in love with Bradley Cooper and I feel like th… https://t.co/kJxInW3uVH

— The Bravo Mess (@The Bravo Mess)1546875658.0
Like the fact that both Cooper and Gaga were in serious and committed relationships - and not with one another!
Gaga was (until early last year) coupled with talent agent Christian Carino.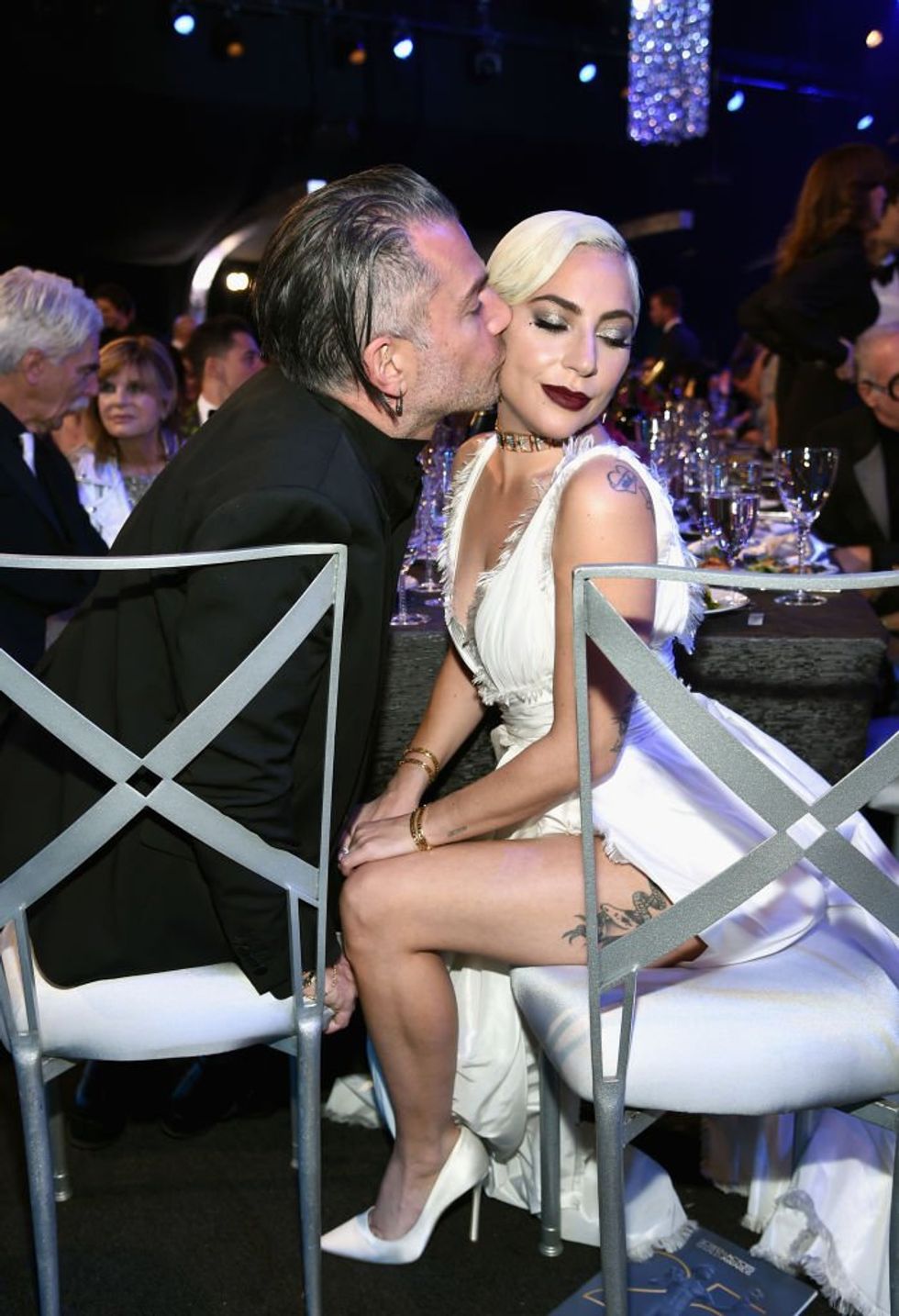 Here they are pictured in happier times at the Screen Actors Guild Awards, in January 2019.
The pair were even engaged.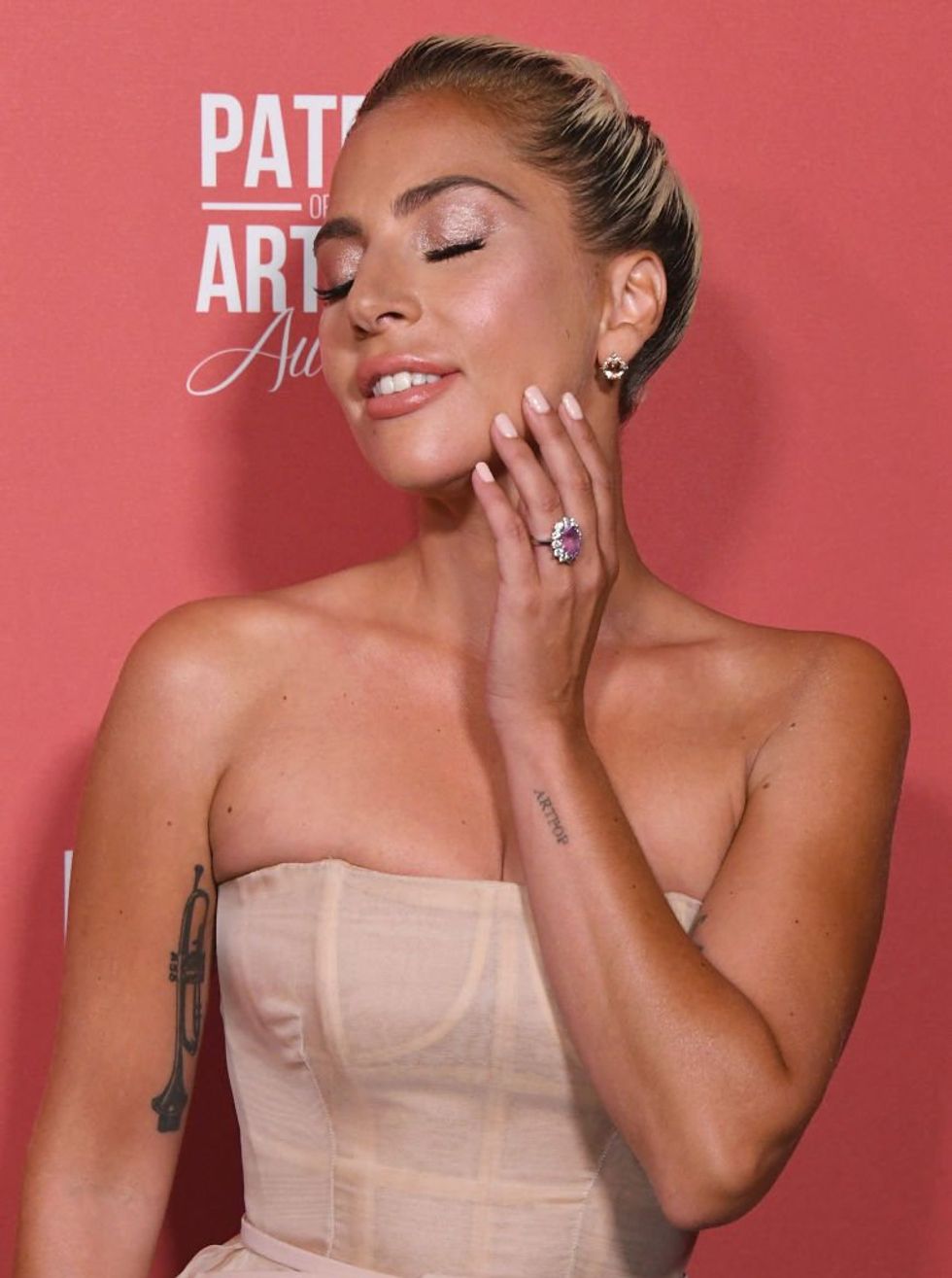 As proven by Gaga's enormous (and stunningly unusual) engagement ring. The star didn't miss an opportunity to show off the beautiful jewel, either. Neither would we!
But then reports surfaced that Gaga had broken off the engagement.
@ladygaga broke off her engagement because she's secretly in love with Bradley Cooper....obviously. We stan.

— Fernz (@Fernz)1550007112.0
And many thought there was one
big
reason why. A big reason named Bradley Cooper.
The couple had seemed on the rocks for a while...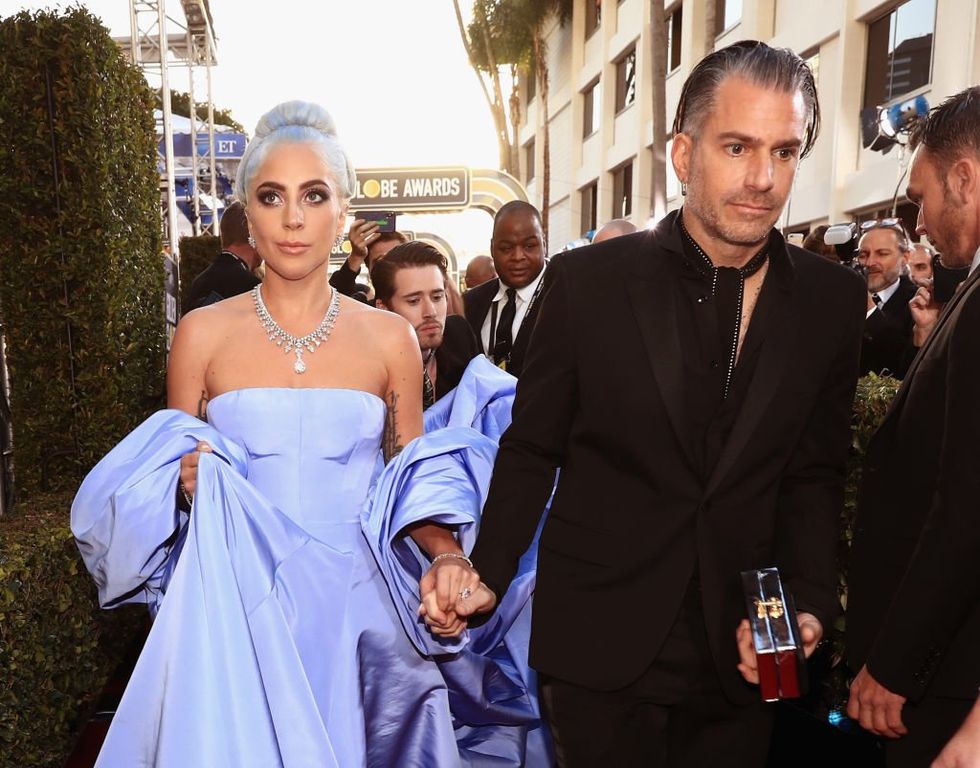 Many drew particular attention to the awkward and uncomfortable body language between the pair at the Golden Globes.
And at the Oscars, it seemed Gaga was targeting her affections elsewhere.
The way she and Cooper performed "Shallow" got everyone talking - even those who'd previously dismissed the "secret relationship" conspiracy.
The speculation got so big Gaga herself had to address it.
She claims in this interview that the performance was an extension of the acting of the movie - saying she and Cooper had "fooled" everyone.
And the real reason for her split from Carino?
Well, it apparently had nothing to do with Cooper at all - and instead was a result of one of Carino's more annoying habits.
Carino reportedly texted Gaga too much.
The frenzied texting was more symbolic of deeper issues in the relationship, like Carino's possessiveness and jealousy.
Fans were pretty impressed with Gaga's reasoning.
A peak Aries move. Stefani and I are one in the same. https://t.co/VbSBNo7gbc

— The Pigeon Pageant (@The Pigeon Pageant)1553812690.0
It does show her to be a powerful, strong, and independent woman, who's happy to ditch a guy if he doesn't fit into her life. And we love her for it!
Some think Carino has made an obvious mistake.
@Cosmopolitan https://t.co/wLgXOOSJhB

— ✨Che Guayaba 🇻🇪🇨🇴🏳️‍🌈✨ (@✨Che Guayaba 🇻🇪🇨🇴🏳️‍🌈✨)1553843570.0
Gaga even has a
song
about how annoying it is when a guy texts and calls all the time! Surely he could have taken the hint?
But some are still insistent.
Certain A Star Is Born fans can't seem to let the idea of the secret Gaga-Cooper romance go - no matter how much evidence there is to the contrary.
Gaga had been enjoying single life... until now.
can't get over.
And she went in...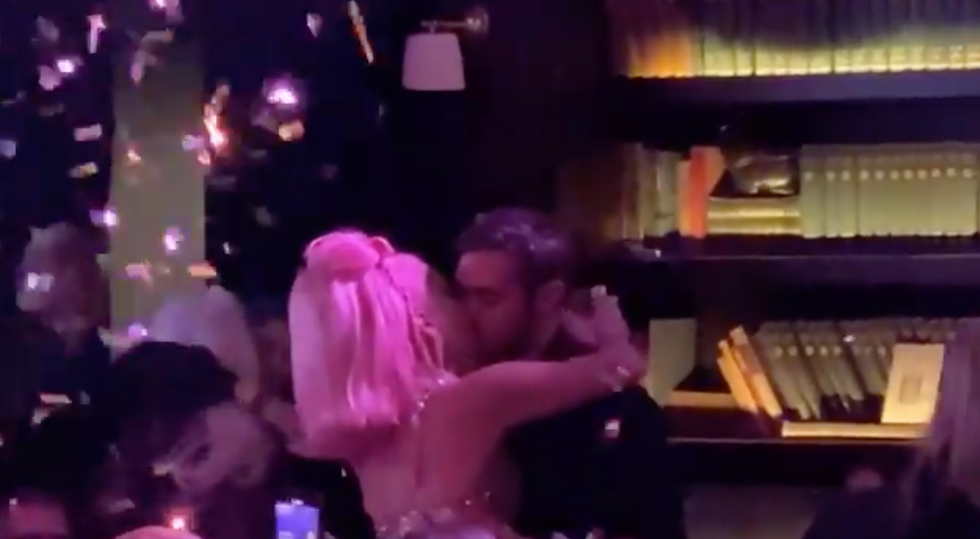 Sparks were clearly flying because Gaga couldn't keep her hands off him.
There was no holding back...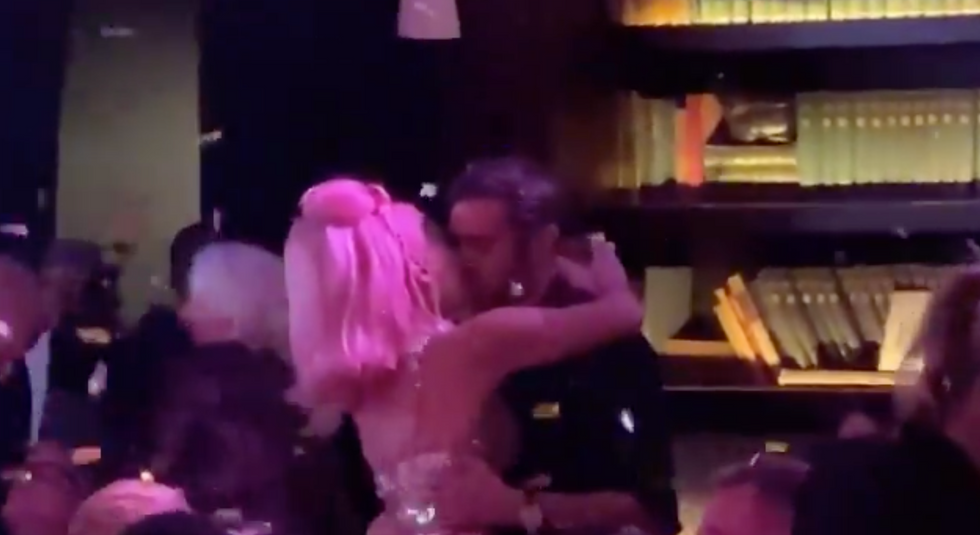 And fans were fully gobsmacked after viewing the clip.
The worst part?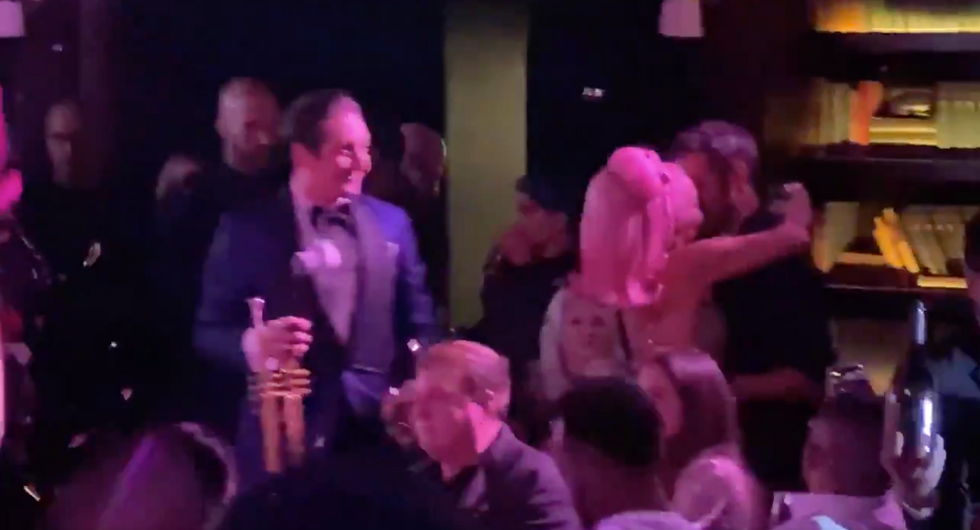 Her mom was awkwardly stood right next to the pair having to pretend to not watch the
entire
kiss (and trust us, it went on for a
long
time.)
And that's not all...
just saw Gaga come out of the hotel with her new boyfriend, she was snatched but also super drunk 😭 https://t.co/aLTliOUO5n

— Lady Gaga Facts (@Lady Gaga Facts)1577876765.0
A fan spotted the pair holding hands the same night. "she was snatched but also super drunk," they wrote.
Watch the full clip below:
Count it. @BrianNewmanNY @ladygaga #VegasNYE and no ID yet on Gaga's partner here ... https://t.co/rdCq4AY1cy

— John Katsilometes (@John Katsilometes)1577866294.0
For more Gaga, keep scrolling to learn why her Carpool Karaoke is
still
the best one...