On the weekend of August 3rd, our country went into mourning after 2 devastating mass shootings in Texas and Ohio claimed the lives of dozens of innocent people.
On the morning of August 3rd, twenty-one-year-old Patrick Crusius entered a crowded Walmart store in Texas with an assault-style rifle and opened fire in what authorities are calling an act of domestic terrorism. Just thirteen hours later, a gunman in Dayton, Ohio, who was wearing body armor and carrying one-hundred-bullet magazines to arm his rifle, killed 9 people but was later shot by police within thirty seconds of opening fire.
Since the tragedy, a whole host of people have spoken out about the horrific massacre - one of them being singer and actress, Lady Gaga.
In a post that she penned for her social media, the star has vowed to fully fund over 160 classroom projects across Dayton, El Paso, and Gilroy.
Keep reading to find out more about the important work that she plans on doing in the communities.
Just over a week ago, Texas and Ohio were hit with devasting mass shootings.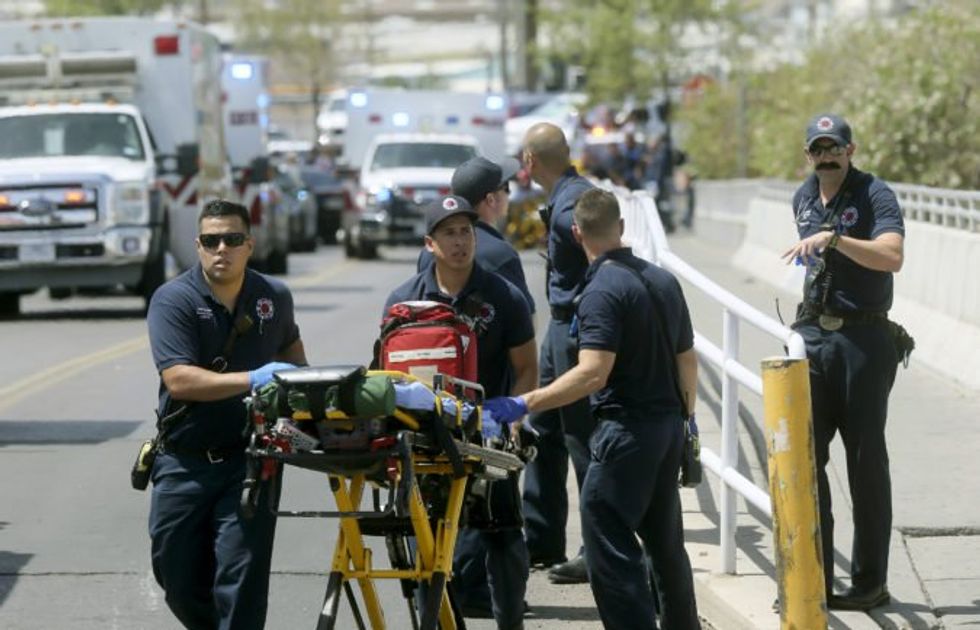 via: PA
On August 3, a gunman, identified now as the twenty-one-year-old, white supremacist, Patrick Crusius, marched into the superstore at the Cielo Vista Mall in Texas armed with an assault-style rifle and opened fire.
His evil attack has cost at least twenty innocent people their lives.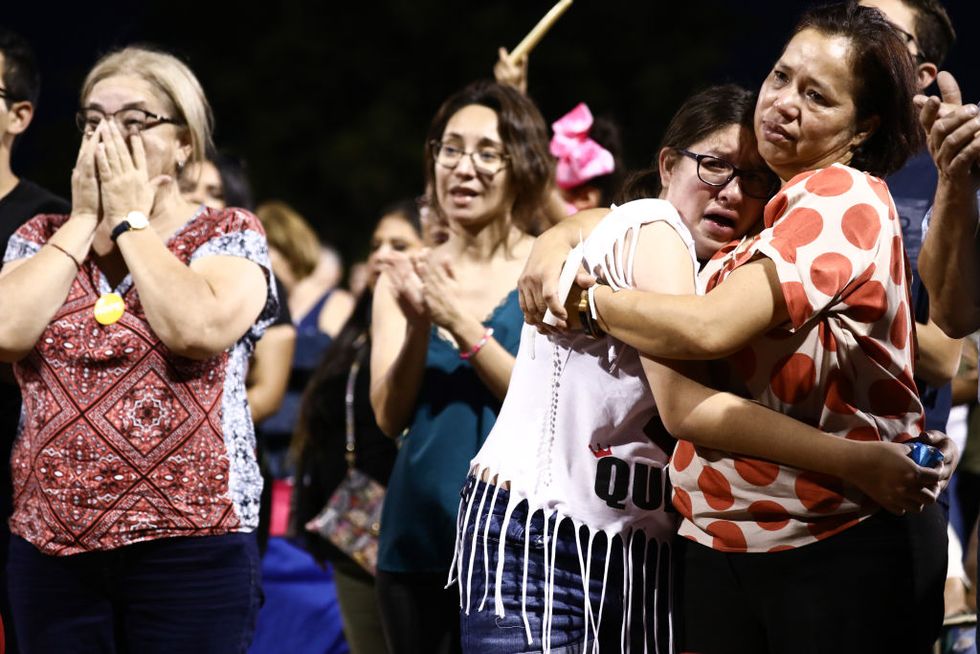 By the time that the police arrived on the scene, at least twenty people had already been killed, and another twenty-six were severely injured.
The horrific massacre has been treated as a terrorist attack against the Hispanic community.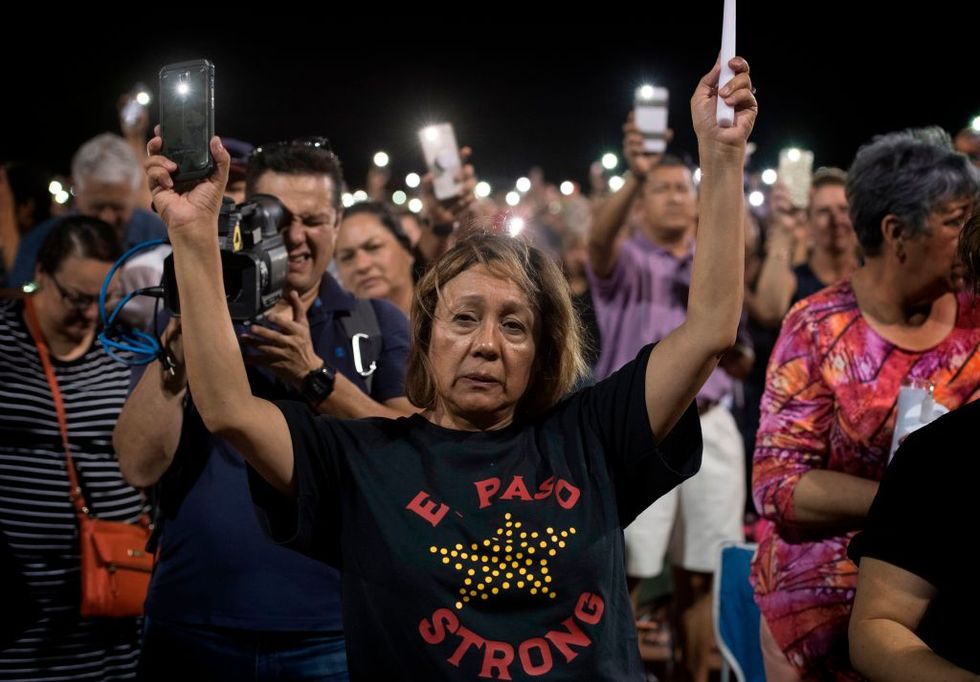 via: Getty
In El Paso's population, roughly 680,000 are of Hispanic descent. Shortly before his sickening attack, Crusius is believed to have written and posted an online document calling his massacre a response to "the Hispanic invasion of Texas." The document was posted on 8chan, an online message board frequently used by the far right, and, in it, he described a "cultural and ethnic replacement brought on by an invasion," alluding to Hispanic people in the U.S.
Just thirteen hours later, in Dayton, Ohio, a gunman opened fire in the city's popular downtown area.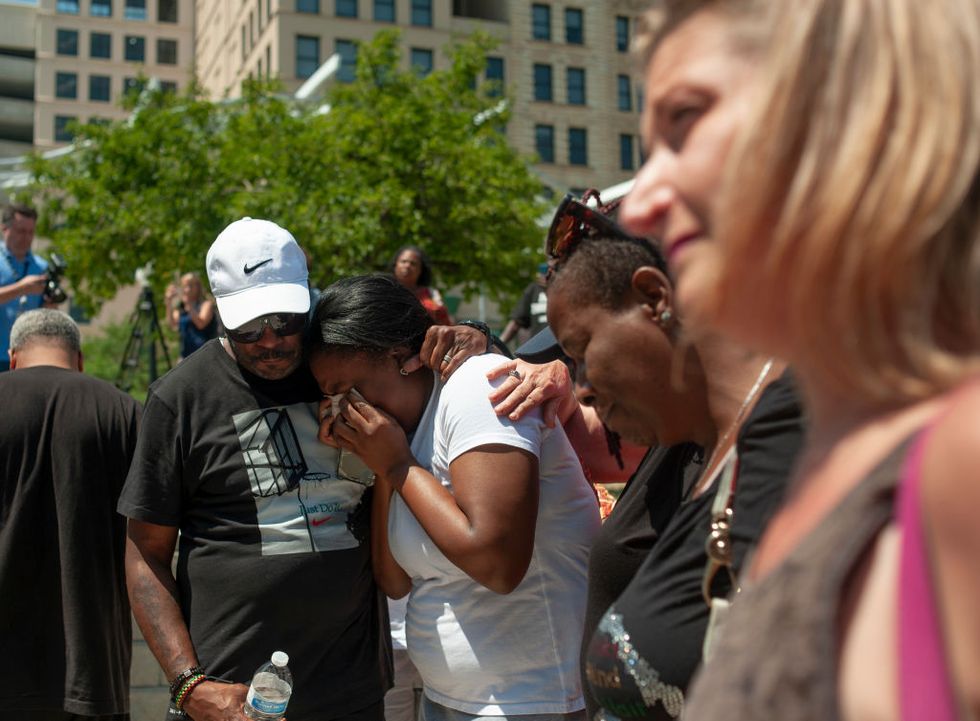 via: Getty
At around 1 am, twenty-four-year-old Connor Betts, armed with a high-powered rifle, opened fire and killed 9 people, including his own sister, Megan, before being shot dead by police within thirty seconds of his rampage.
Now, Ohio and Texas mourn.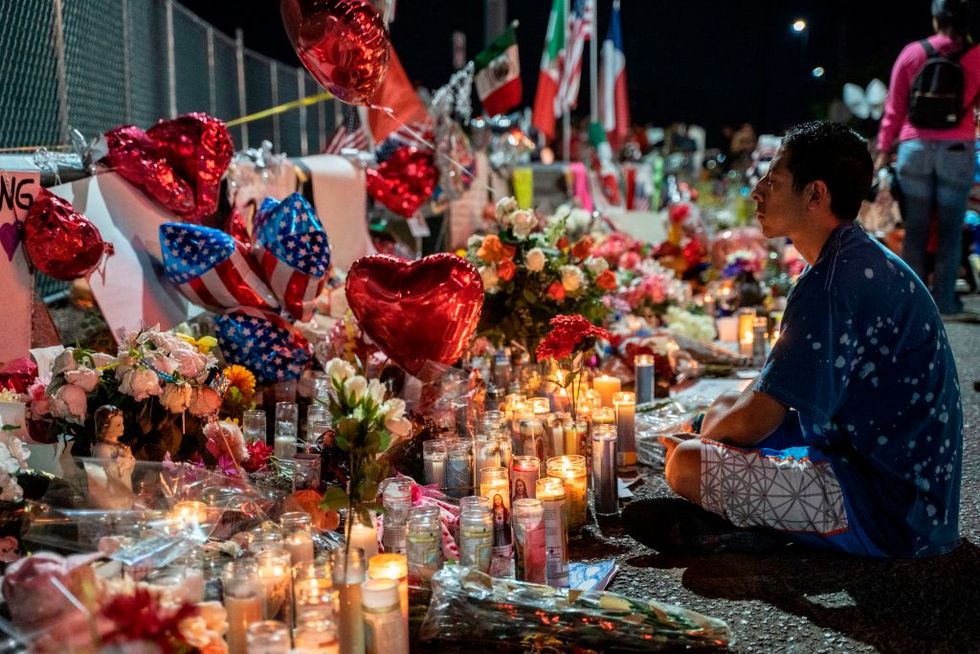 But the heartbreaking attack is also proof that something needs to be done about gun violence in our country.
And many people have been vocal about this.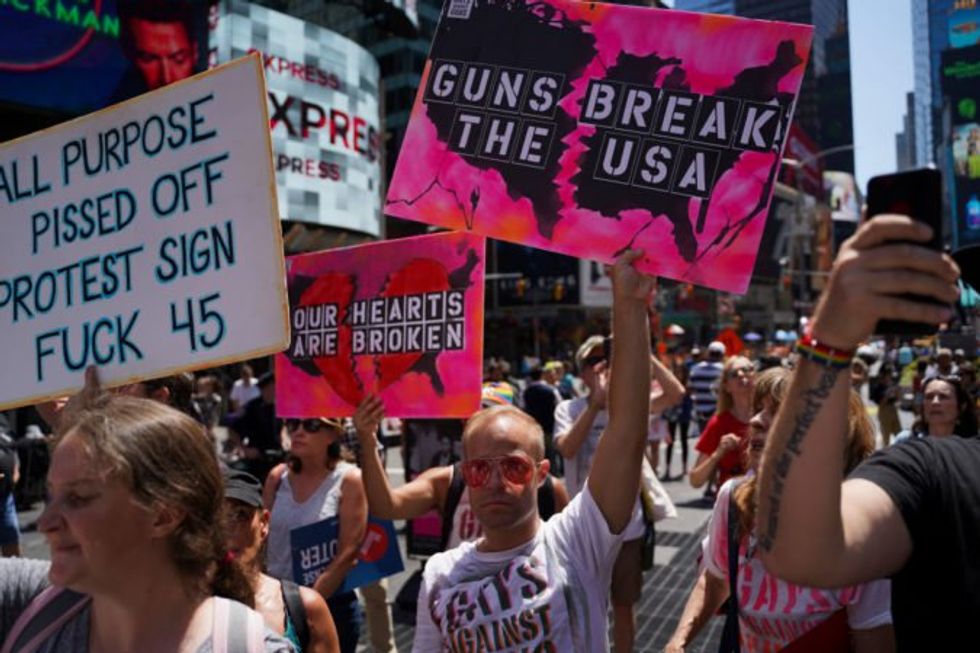 via: Getty
From protests to celebrity support, the nation is showing that they want
action
.
Amidst the celebs who has spoken out is Lady Gaga.
The star's charity, The Born This Way Foundation, is teaming up with non-profit, Donors Choose, to curate a huge classroom project.
Join us in helping to make sure students start their year off kindly 💞 Give with us at https://t.co/f6JhU7iV2d https://t.co/LchDpT4SOk

— Born This Way Foundation (@Born This Way Foundation)1565370431.0
The "Shallow" singer explained that her
foundation,
which aims to empower youth, is partnering up with Donors Choose to "fully fund the
next classroom project
needs" in the cities of Ohio, Texas, and California. In her message, she wrote: "14 classrooms in Dayton, 125 classrooms in El Paso, and 23 classrooms in Gilroy will now have access to the support they need to inspire their students to work together and bring their dreams to life."
She also urged those affected by the tragedies to not be scared of asking for help.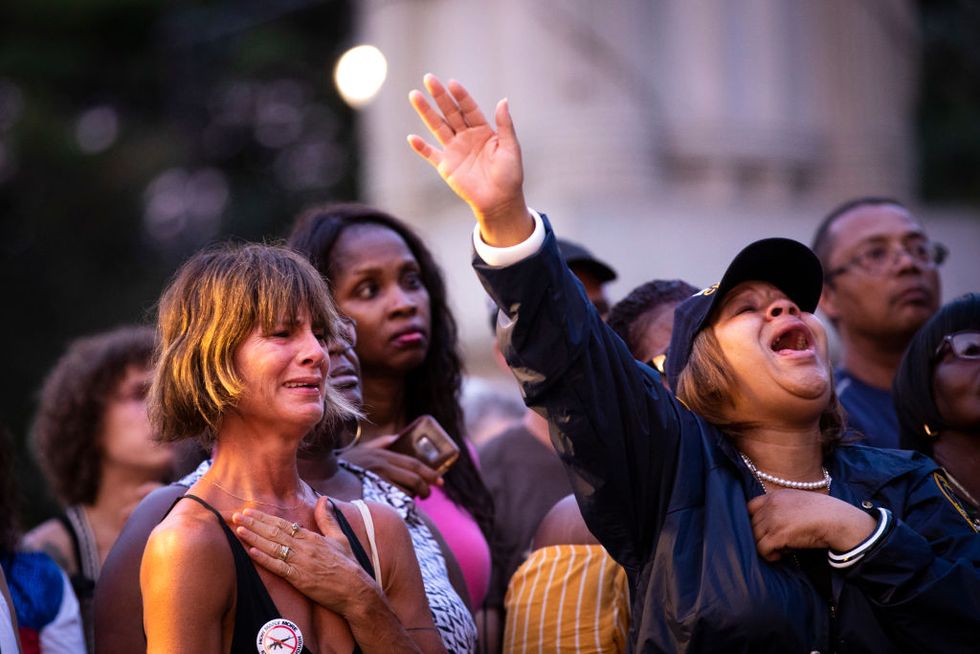 via: Getty
"Surviving and recovering from these tragedies also means prioritizing your mental health and checking in on your loved ones. If you're struggling, please be brave and tell a trusted someone. Don't be scared to ask for help, I beg you. If you see a loved one struggling, please be brave and reach out, remind them it's ok to not be ok, and listen to them," she wrote. "We cannot turn away from ourselves. We cannot turn away from our loved ones. We need each other. Don't turn away."
Read the singer's full post below:
"In loving memory of the victims of the tragic shootings in Dayton, OH, El Paso, TX, and Gilroy, CA," she concluded her post. At the time of writing, over $3000 has been raised on the project's
fundraising page,
titled "start the school year with kindness." But, in the midst of the tragedies, Donald Trump has been causing controversy by claiming that video games (his usual scapegoat) are partly to blame for the mass shootings instead of, well,
guns
? Want to know more about his outrageous blame game? Read on.