The pandemic has left many people behind on their rent, but luckily, one landlord has done something incredible for a struggling tenant...
Let's be honest, we've all had landlord issues in the past.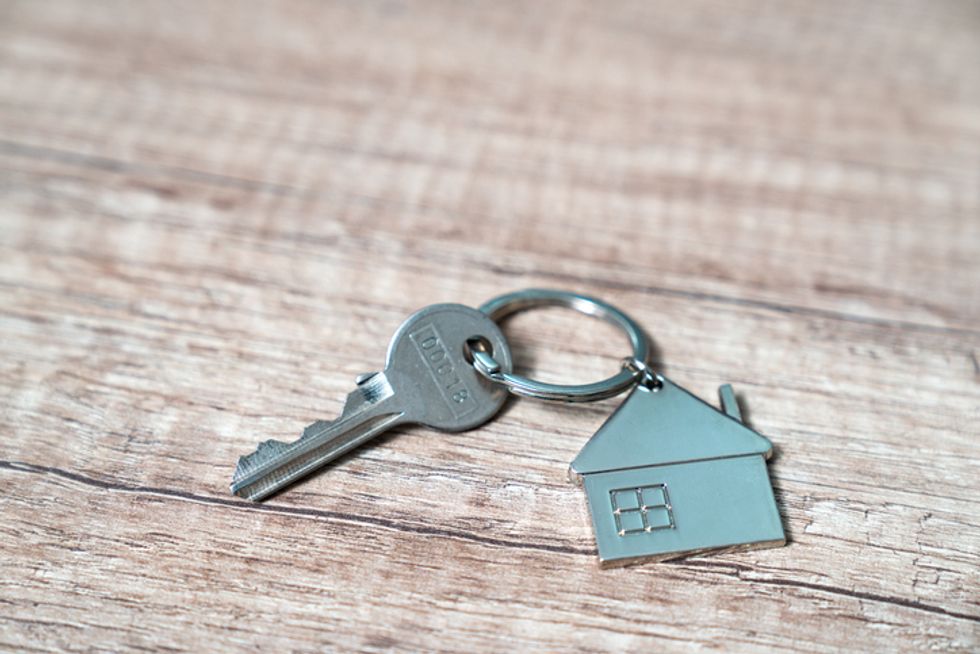 via: Getty
Whether it's about paying rent late or dealing with maintenance issues, landlords can sometimes be hard work.
Even though there are many kind-hearted and patient landlords out there...
via: Shutterstock
There's a handful who just couldn't care less about the wellbeing of their tenants.
Because all they care about...
Is getting their monthly rent payments on time!
And there's nothing worse than a landlord who only cares about the money...
Because more than often, this results in a very miserable living situation.
This has been especially the case during the global pandemic...
via: Shutterstock
As a lot of tenants have been struggling with payments.
Although one landlord was feeling the Christmas spirit this year and decided to do something heartwarming for one of his tenants...
Many have praised the landlord for his kind Christmas gesture, and wish more would do the same.
The tenant shared a picture to Reddit of a card that dropped through their door...
With a handwritten note from the landlord wishing them a happy Christmas. People can't get over what he did. Take a look at the heartwarming gift for yourself...
Rather than chocolates or bubbly, the landlord gave him the best Christmas present...
The note read: "Season's greetings and best wishes for the coming year. Chris, I figured the best Santa gift for you would be taking off half the January rent. So just pay $440 at the end of this month. Lee."
The tenant captioned the post: "Didn't get any gifts for Christmas except from my landlord."
"He has no idea I've been struggling lately."
It quickly gained over 100,000 likes, with many wishing the man a merry Christmas...
One person replied: "It's been a rough one for us all. Glad you were able to catch some kind of a break." A second wrote: "Nice to see some common decency out there." A third commented: "I hope you are able to get the help you need. It's been a hard year for many!" What an amazing thing to do! For more like this, scroll on...