Yesterday, news emerged that Larry King, the iconic and legendary TV host and interviewer, had tragically died aged 87.
Now many are turning to King's final tweet and finding it both heartbreaking and heartwarming at the same time.
Keep scrolling to check it out.
Rest in peace Larry King.
Larry King has died.
The journalist and legendary TV host passed away at the age of 87.
He was an award winning journalist and TV host.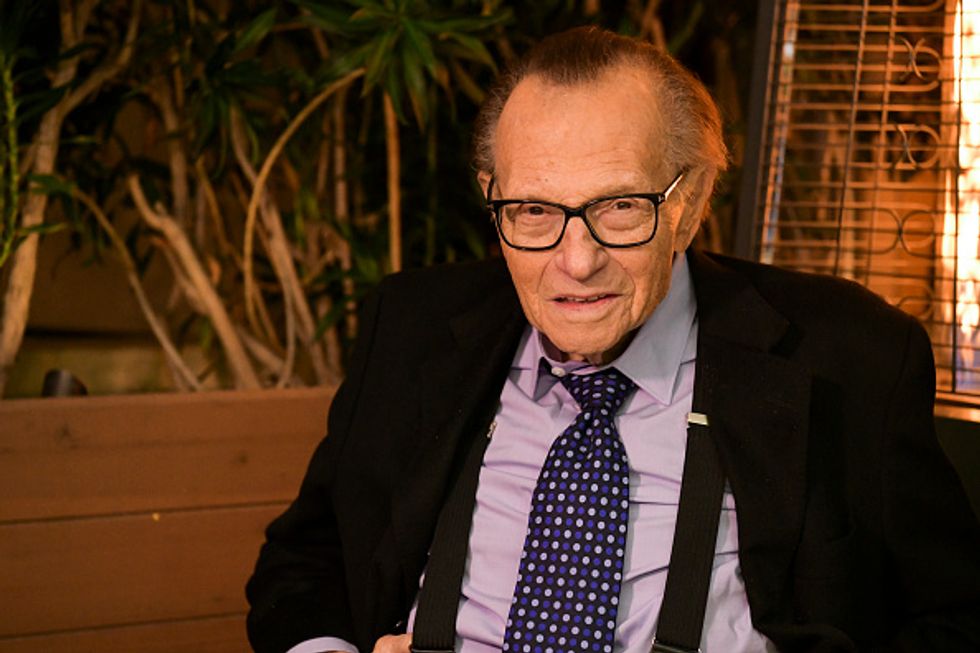 And was a household face across the entirety of the United States.
He hosted The Larry King Show.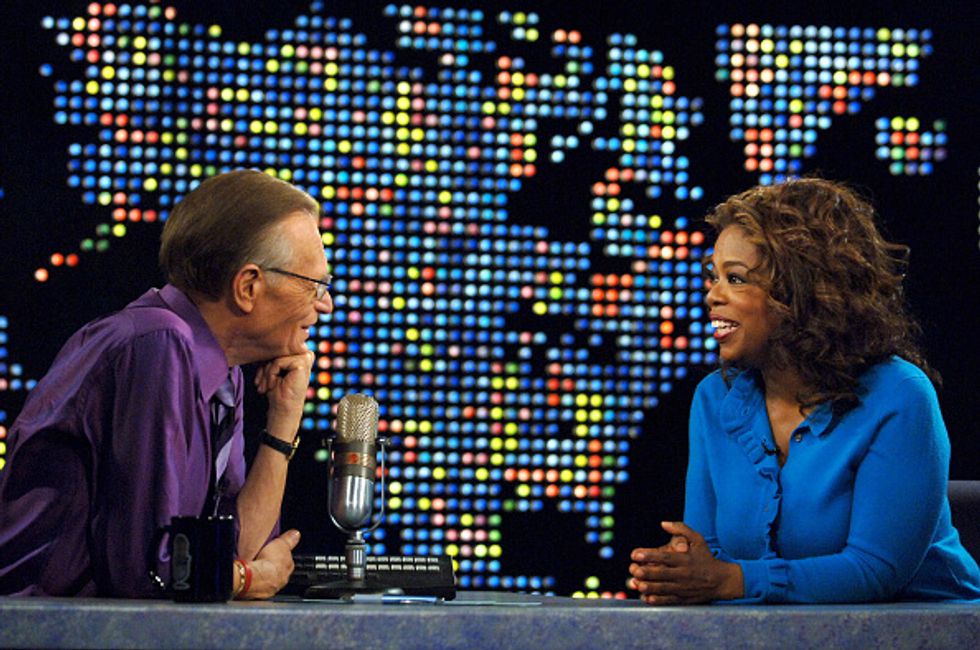 From 1978 until 1994, King hosted The Larry King Show, a radio show where King would interview someone and then take calls from the public.
He interviewed some huge names.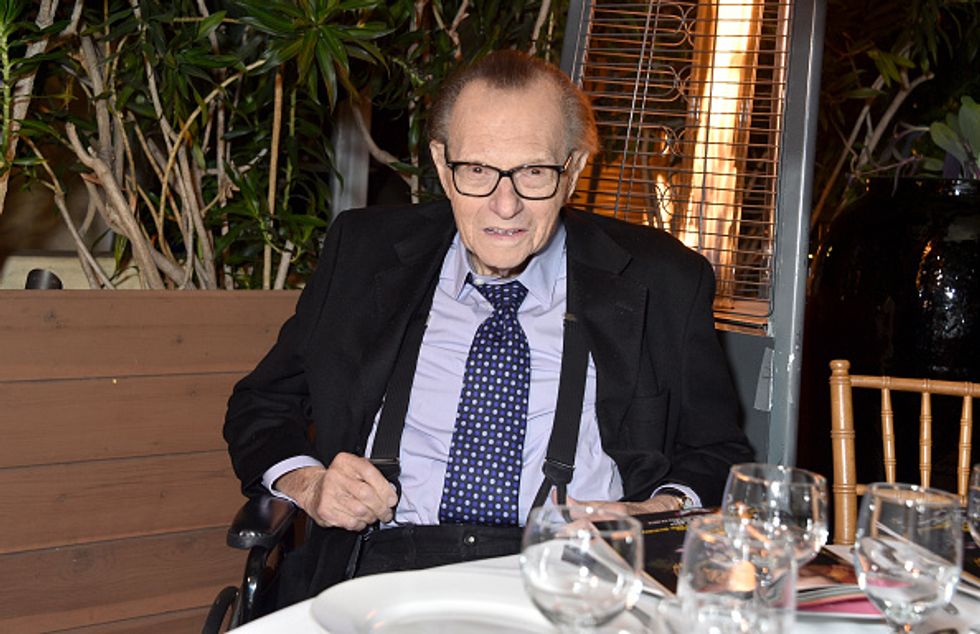 Such as the President of Russia, Vladimir Putin.
And he built a reputation as a great journalist.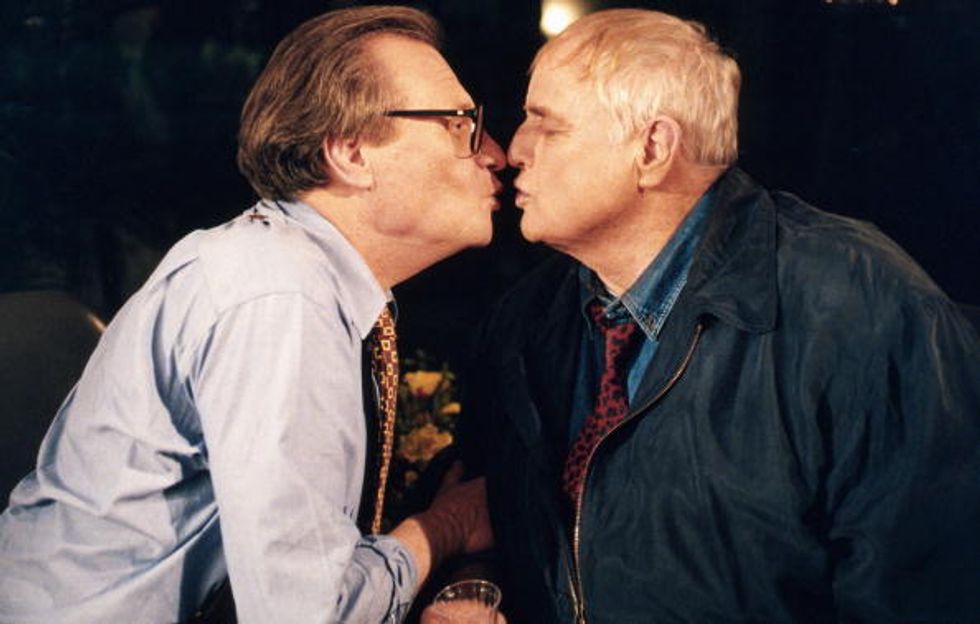 Attracting thousands of listeners on every episode, King really established a name for himself.
He also hosted Larry King Live on CNN.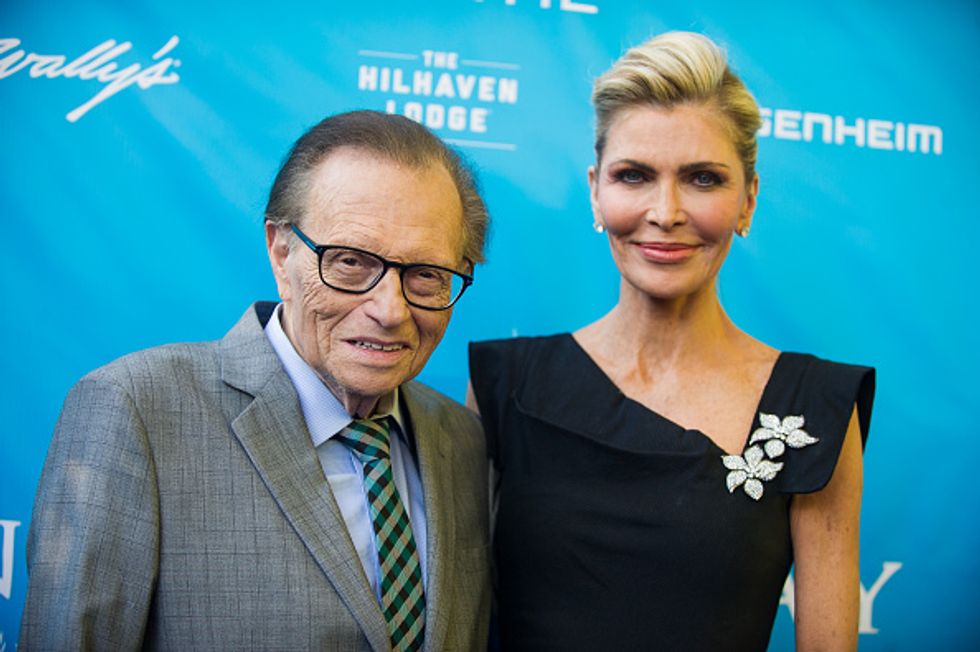 He hosted Larry King Live from 1985 until 2010 and the nightly TV show was
CNN's
most watched and longest-running program, with over one million viewers nightly.
Every night, King interviewed one or more prominent individuals.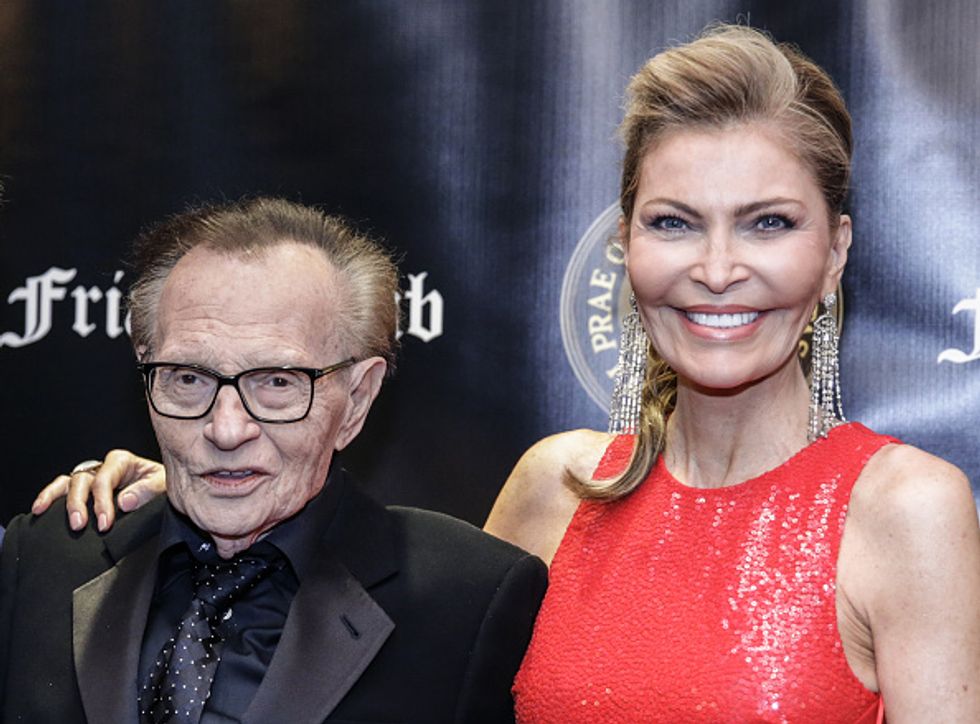 Typically, the individuals were celebrities, politicians, or business people - but there were some exceptions.
And then he hosted another show.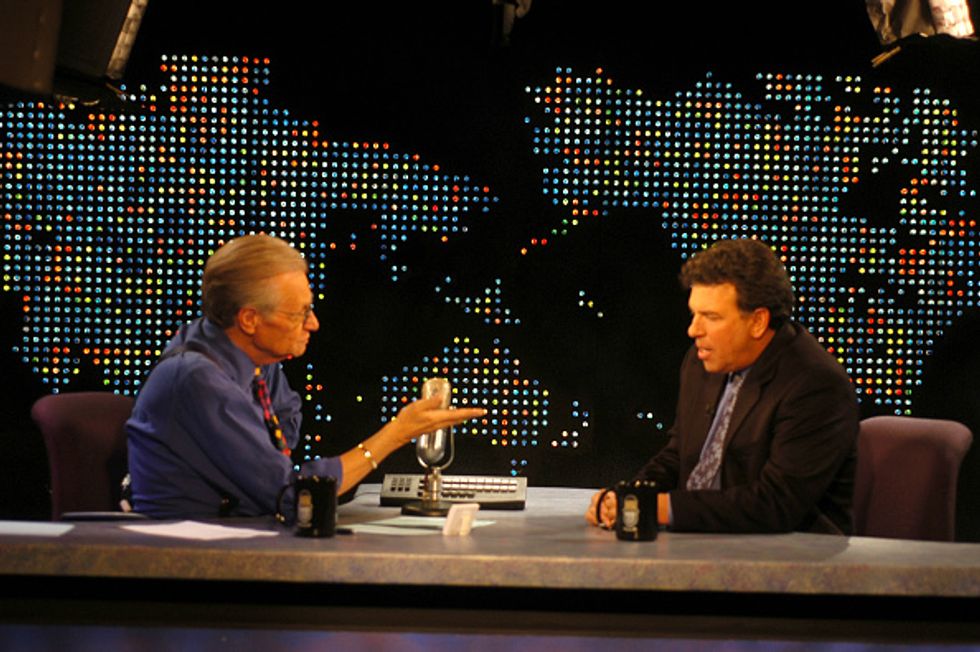 From 2012 until 2020, he hosted
Larry King Live
, and he continues to host
Politicking with Larry King
.
Larry King wasn't shy of controversy.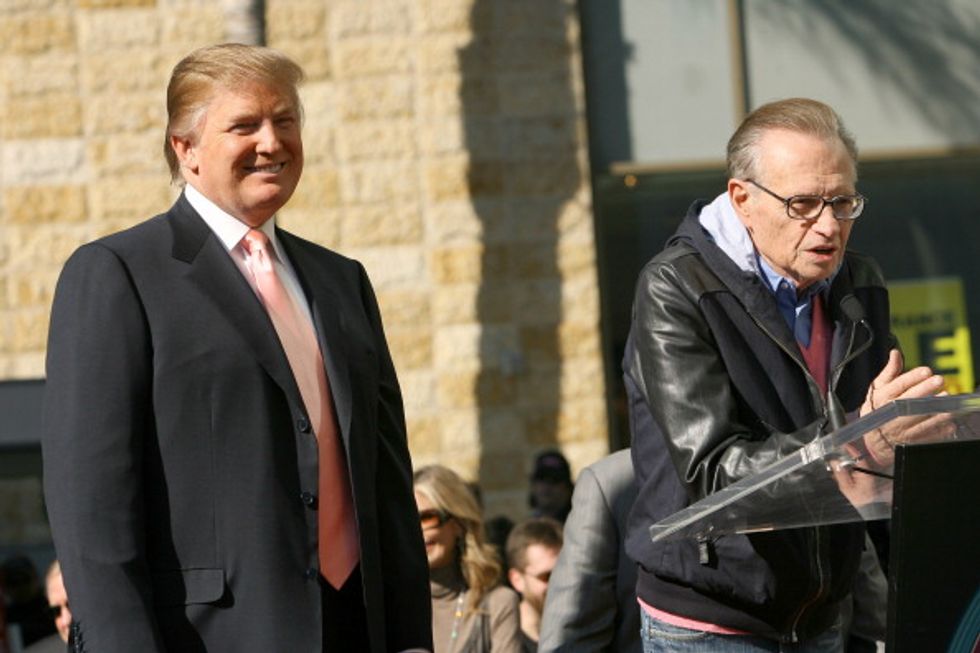 And was often compared to marmite - with some people absolutely adoring him, and others feeling differently.
Just a few months ago Larry had some awful news.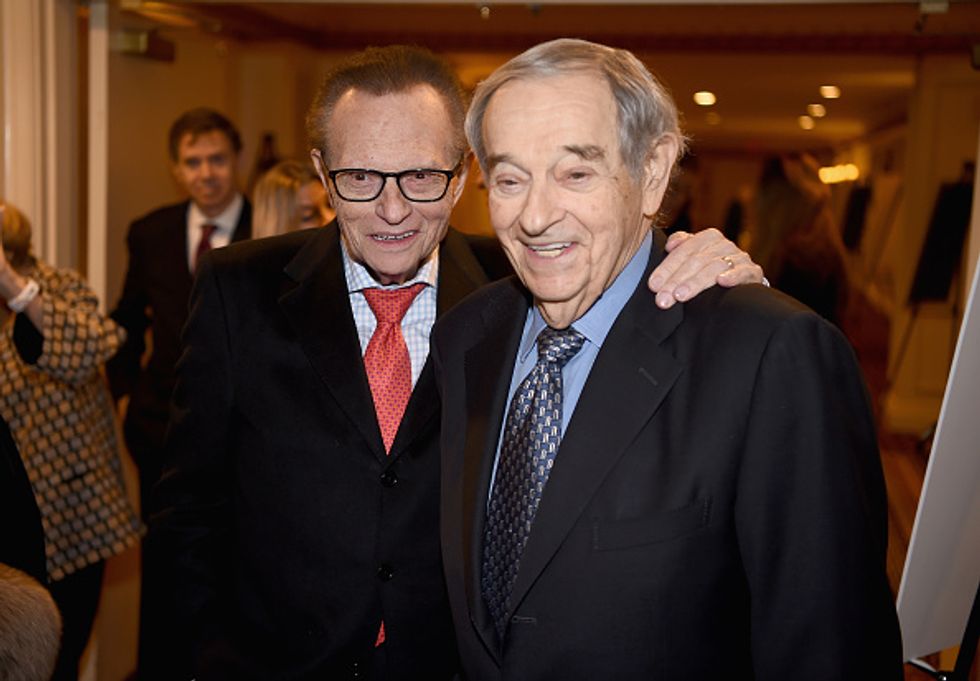 Two of his five children tragically passed away in just a matter of weeks.
They died back in August.
Larry King's Daughter Chaia and His Son Andy Die Within Weeks of Each Other Chaia King was 51 and Andy King was 65 https://t.co/SQjRgYY9Mz

— Yashar Ali 🐘 (@Yashar Ali 🐘)1598063765.0
His son, Andy, died suddenly a couple of weeks ago, aged just 65, according to
Page Six
.
His daughter then passed.
#LarryKing suffers great #loss as his two children pass away within weeks of each other

— Kamran Saqi کامران ساقی (@Kamran Saqi کامران ساقی)1598121566.0
After battling a chronic illness for a long time, Larry's daughter, Chaia also died, aged 51.
An insider revealed the tragic news.
This puts life in perspective. Heard on news #LarryKing lost both his son and daughter within a week of each other🙏

— Dallas Dietzenbach (@Dallas Dietzenbach)1598098321.0
They explained:
Larry and his three remaining children are distraught, and Larry's still recovering from his own health issues from last year.
Another said: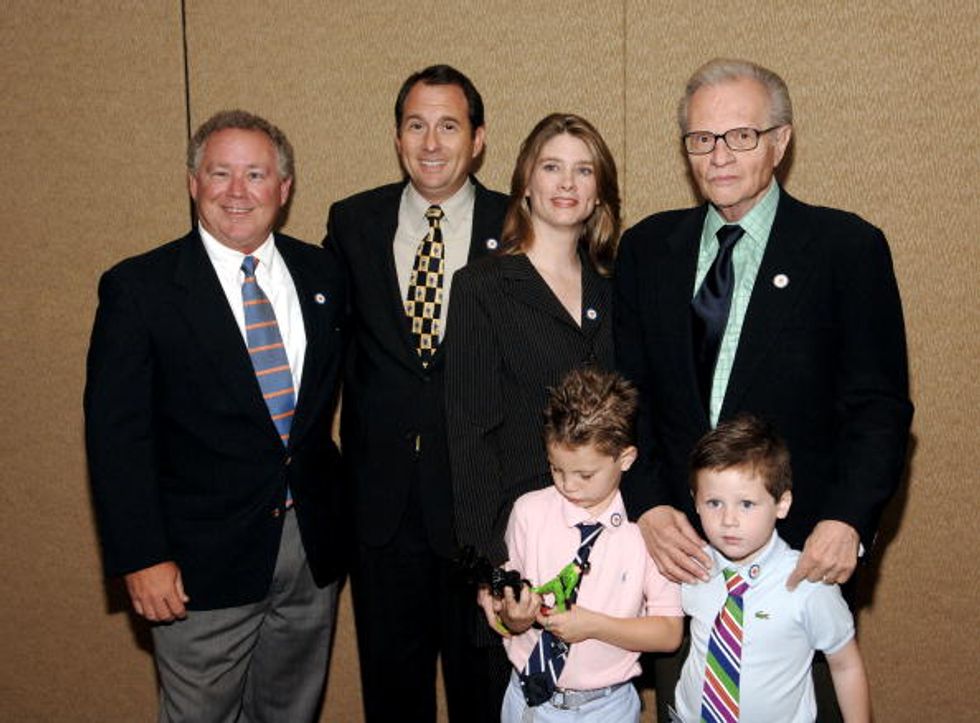 He did two live shows [of Hulu's Politiking with Larry King]. It's his way of processing.
Larry adopted Andy back in 1962.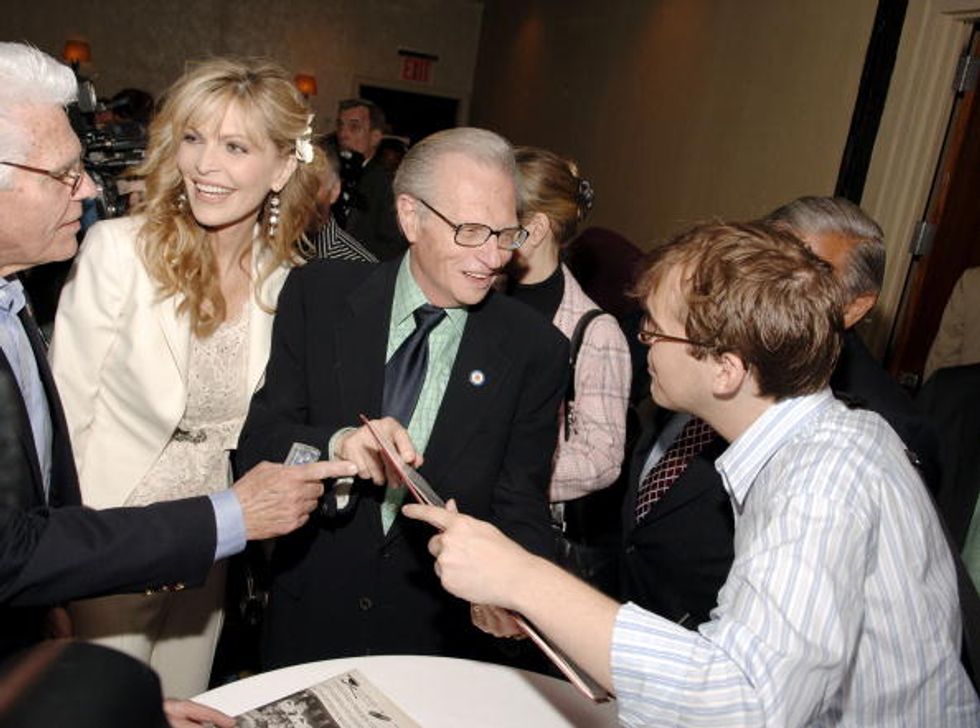 He became Andy's father after marrying his mother, Alene Akins.
They had Chaia together in 1969.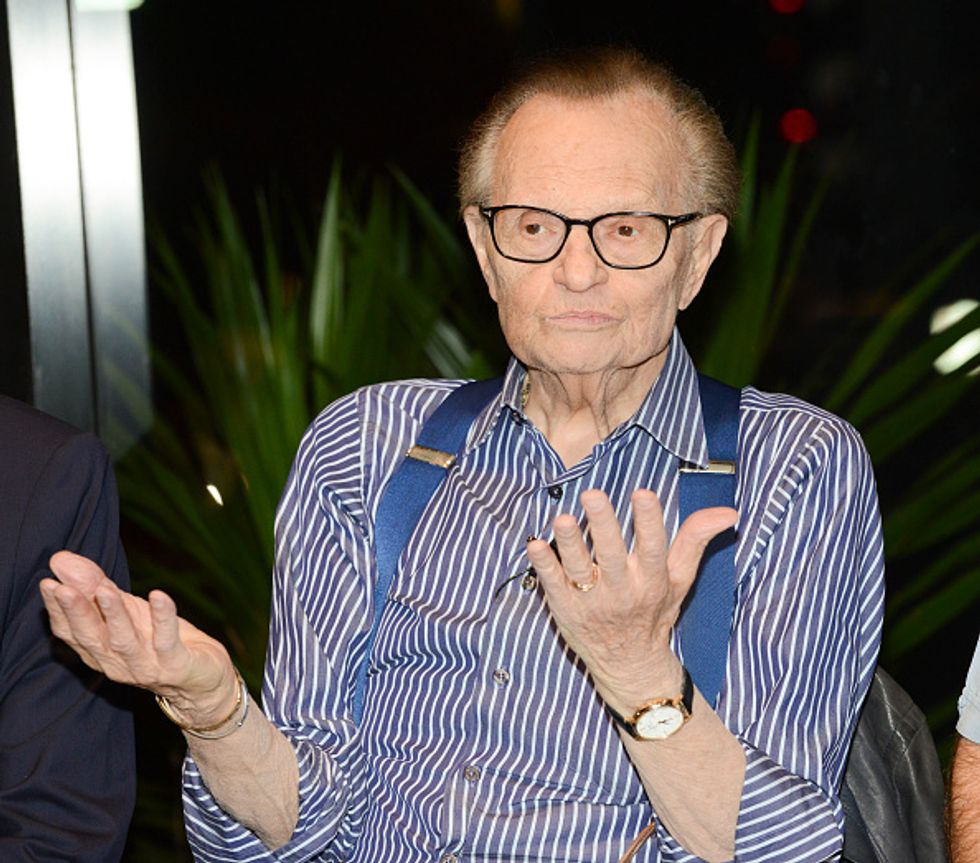 In fact, Larry actually married Alene twice. Once from 1961 until 1963 and again in 1967, with the couple divorcing once again in 1972.
Alene died back in 2017.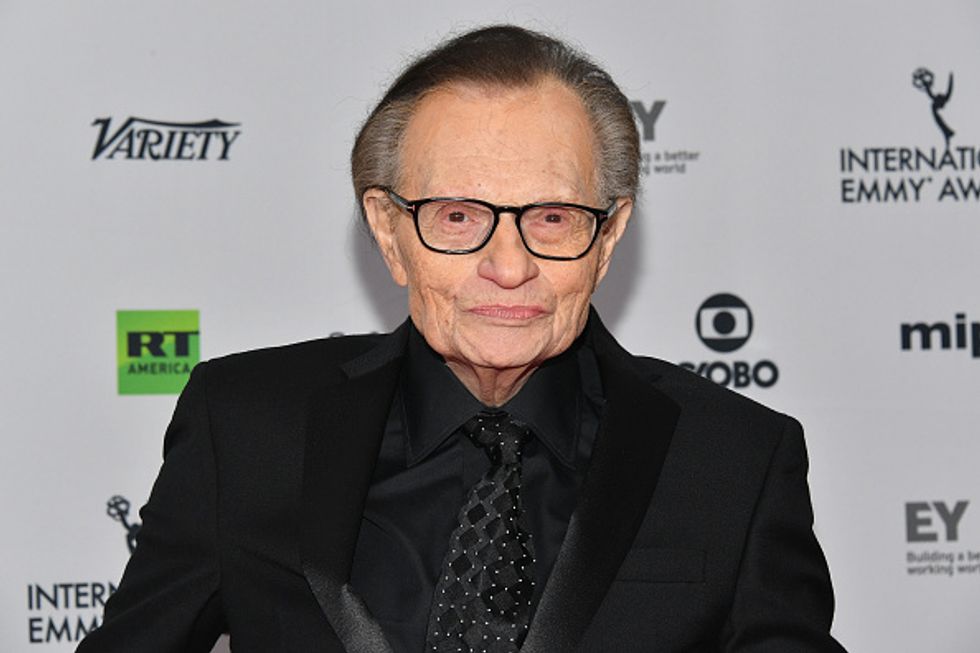 And at the time, he tweeted:
So very saddened over the passing of Alene Akins, who died peacefully with our children Chaia and Andy by her side. She was a grand lady
King has three surviving children.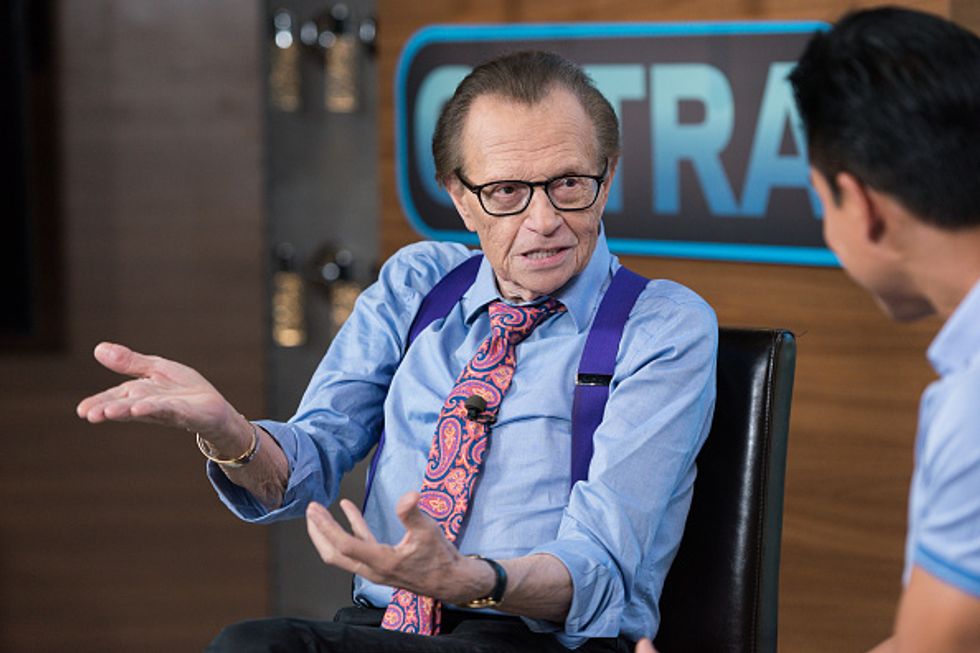 And has been married a massive eight times.
The list of wives is listed below:
Freda Miller: 1952-1953) Annette Kaye: 1961-1961 Alene Akins: 1961-1963 and 1967-1972 Mickey Sutphin: 1963-1967 Sharon Lepore: 1976-1983 Julie Alexander: 1989-1992 Shawn Southwick (now King): 1997-present.
But now we have some more heartbreaking news.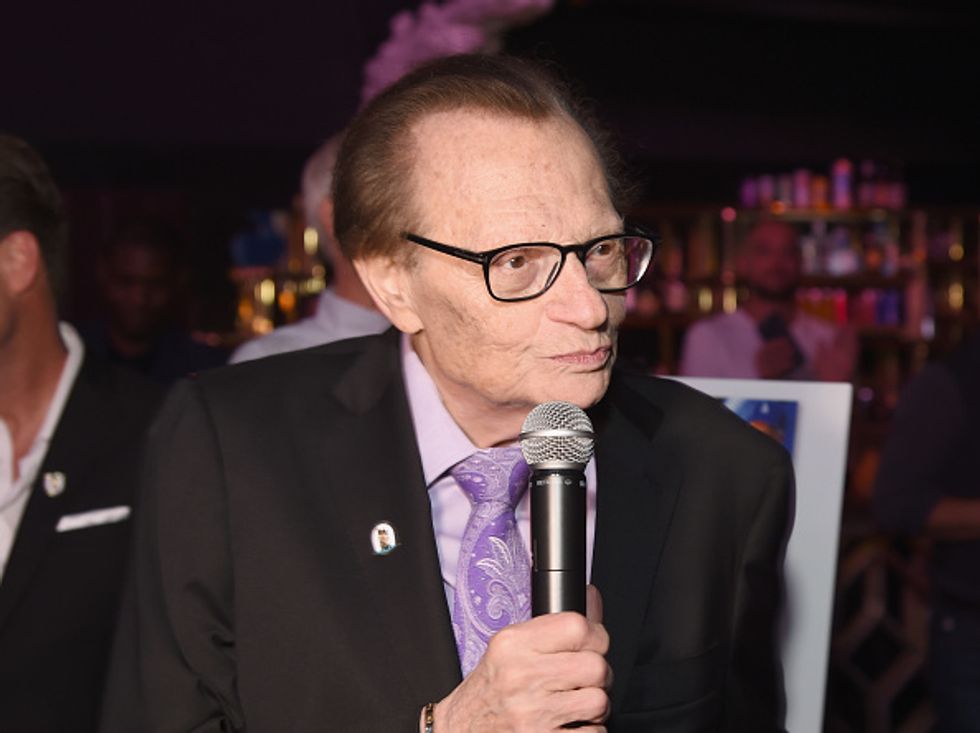 Larry King himself, the giant of journalism and television, has died aged 87.
His Twitter confirmed the news.
January 23, 2021
A statement was shared on his official Twitter page just moments ago.
The statement read:
Long time Journalist and Radio host ,
Larry King is dead at 87
RIP Legend 😩 pic.twitter.com/jkCLA1zioL

— The Diary of AdaugoIjele✍️ (@lolooge) January 23, 2021
With profound sadness, Ora Media announces the death of our co-founder, host and friend Larry King, who passed away this morning at age 87 at Cedars-Sinai Medical Center in Los Angeles.
For 63 years and across the platforms of radio, television and digital media, Larry's many thousands of interviews, awards, and global acclaim stand as a testament to his unique and lasting talent as a broadcaster.
The post continued:
BREAKING: American talk show host Larry King has died aged 87 after battling coronavirus. pic.twitter.com/lx9YaFBuLM

— talkRADIO (@talkRADIO) January 23, 2021
Additionally, while it was his name appearing in the shows' titles, Larry always viewed his interview subjects as the true stars of his programs, and himself as merely an unbiased conduit between the guest and audience Whether he was interviewing a U.S. president, foreign leader, celebrity, scandal-ridden personage, or an everyman, Larry liked to ask short, direct, and uncomplicated questions. He believed concise questions usually provided the best answers, and he was not wrong in that belief.
The tribute concluded:
Rest in Peace Legend, Larry King. pic.twitter.com/OfBPlbS5Nq

— JJ. Omojuwa (@Omojuwa) January 23, 2021
Larry's interviews from his 25-year-run on CNN's Larry King Live and his Ora Media programs Larry King Now and Politicking With Larry King are consistently referenced by media outlets around the world and remain part of the historical record of the late 20th and early 21st centuries.
Ora Media sends our condolences to his surviving children Larry Jr., Chance, Cannon and the entire King family.
A cause of death was not immediately confirmed.
Legendary broadcaster Larry King has died. He was a fixture on television and radio, and for decades he hosted an interview show on CNN. King was recently hospitalized for symptoms related to Covid-19. pic.twitter.com/MVQyvnIApr

— CBS This Morning (@CBSThisMorning) January 23, 2021
Although King was diagnosed with coronavirus at the end of 2020.
His family have also paid tribute.
Statement from the family of Larry King pic.twitter.com/LgBiZKFwcJ

— Larry King (@kingsthings) January 24, 2021
Just hours ago, another tweet appeared on King's Twitter page from his family.
The family tribute read:
We are heartbroken over our father's death, and together with our extended family mourn his passing. The world knew Larry King as a great broadcaster and interviewer, but to us he was 'dad.' He was the man who lovingly obsessed over our daily schedules and our well-being, and who took such immense pride in our accomplishments -- large, small, or imagined. And, through it all, we knew without a doubt in the world that he loved us more than life itself. He was an amazing father, and he was fiercely loyal to those lucky enough to call him a friend. We will miss him every single day of our lives.
It continued:
The outpouring of love and the remembrances of his remarkable career have touched us deeply and we are so thankful. In lieu of flowers, we kindly ask consideration of a donation to the American Heart Association or the Beverly Hills Fire Department EMS, to which a debt of gratitude is owed for the wonderful care they provided to our dad in his final years. With deep appreciation.
However many people are looking back on King's final ever tweet.
That is, the final tweet that was written by him personally.
And they're finding it both heartbreaking and heartwarming at the same time.
Happy Thanksgiving!
I'm thankful for my boys and dinner from Craig's! pic.twitter.com/N91GZA9jOj

— Larry King (@kingsthings) November 27, 2020
The tweet reads:
Happy Thanksgiving! I'm thankful for my boys and dinner from Craig's!
It just shows how much family, at the end of the day, meant to Larry King.
Our thoughts go out to King's family and friends during this awful time.
Rest in peace.