If you're a fan of '90s nostalgia then you'll probably be aware of Blockbuster. But now, the final ever store has been converted into an Airbnb.
We have to admit, the pictures are giving us some major travel envy...
This is not a drill: The final ever Blockbuster is gone (kind of).
But it's not all doom and gloom, because you can now book the ultimate sleepover there.
Who else remembers taking a trip to Blockbuster to rent a movie?
Now that's really a throwback.
The new Airbnb offers fans the chance to book a stay at the world's last standing store.
Sign. Us. Up.
And where is the store, you ask?
It stands in Bend, Oregon.
Once you see the photos from inside...
You'll soon realize its every movie buff's dream. We can't believe how incredible it looks...
Founded in 2008, Airbnb has really taken off in recent years.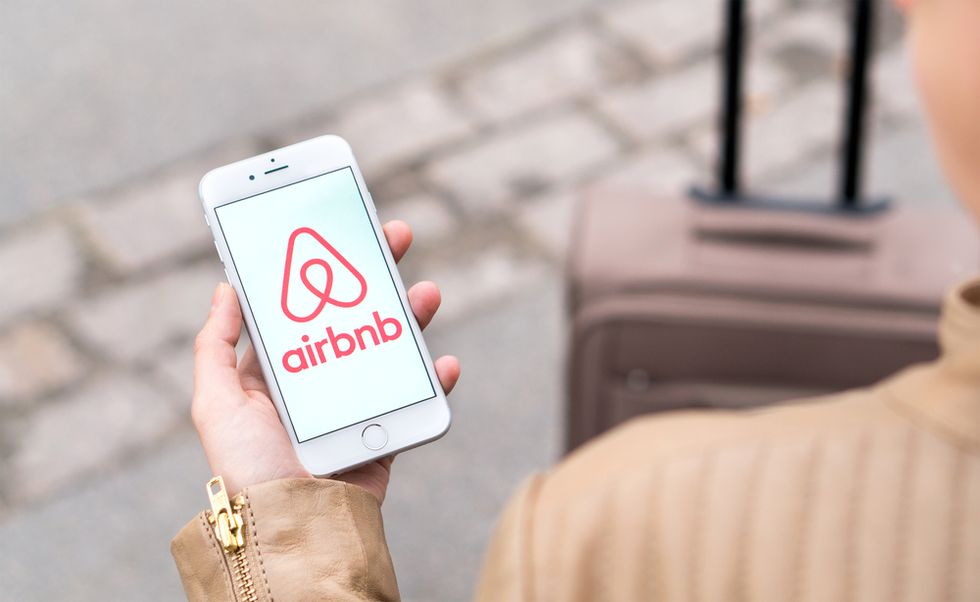 via: Shutterstock
The online travel accommodation marketplace has absolutely revolutionized the industry.
Through the site, anyone can book affordable lodging.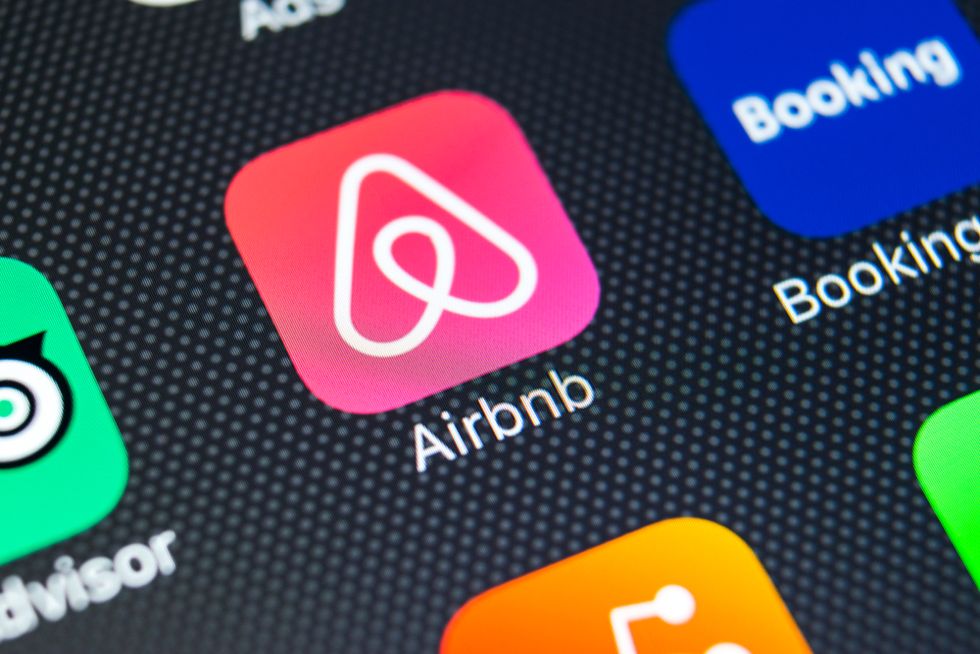 via: Shutterstock
And they can do it pretty much anywhere on earth.
And alongside the lowered price tag?
There's another undeniable advantage. While hotels tend to be rather generic, staying in someone's home is always an aesthetic surprise.
Of course, a lot of these Airbnbs are far from your regular home.
via: Airbnb
They tend to be
lot 
grander and quirkier than that.
We've seen everything from Barbie mansions to castles.
via: Airbnb
And even
treehouses
!
But the newly listed Blockbuster Airbnb is for all the '90s nostalgia (and movie) fans out there.
And it hasn't lost the charm of the original store.
But this time, you don't have to beg your parents to take you to rent out the latest horror flick...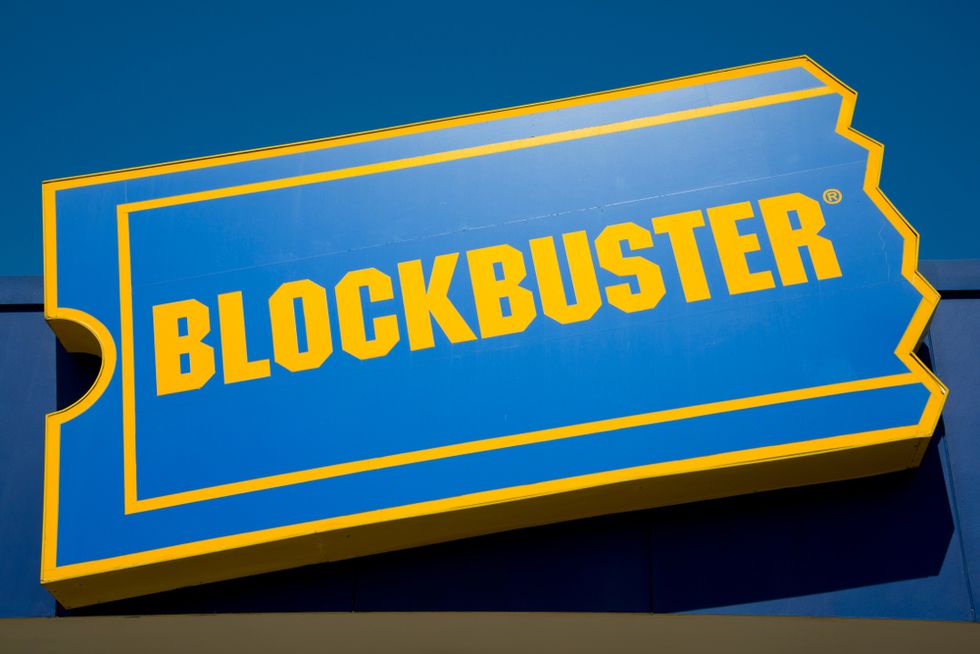 via: Shutterstock
You get given the keys to the entire newly converted store.
From the outside, you wouldn't even know it was a hotel.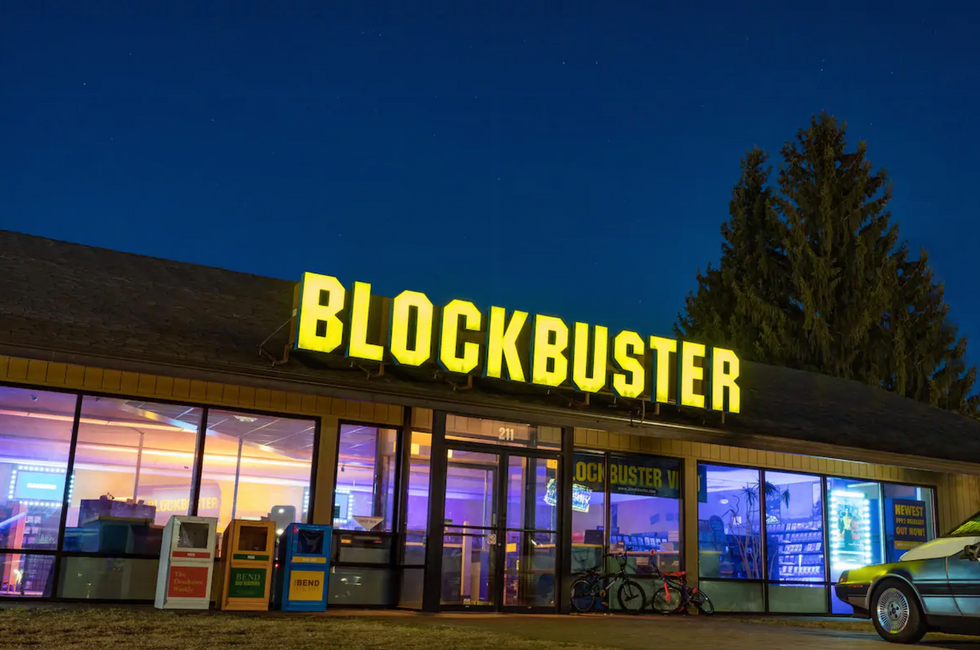 via: Airbnb
But take a peek inside, and it's a
whole
other story.
It feels as though you've time-traveled back to the '90s.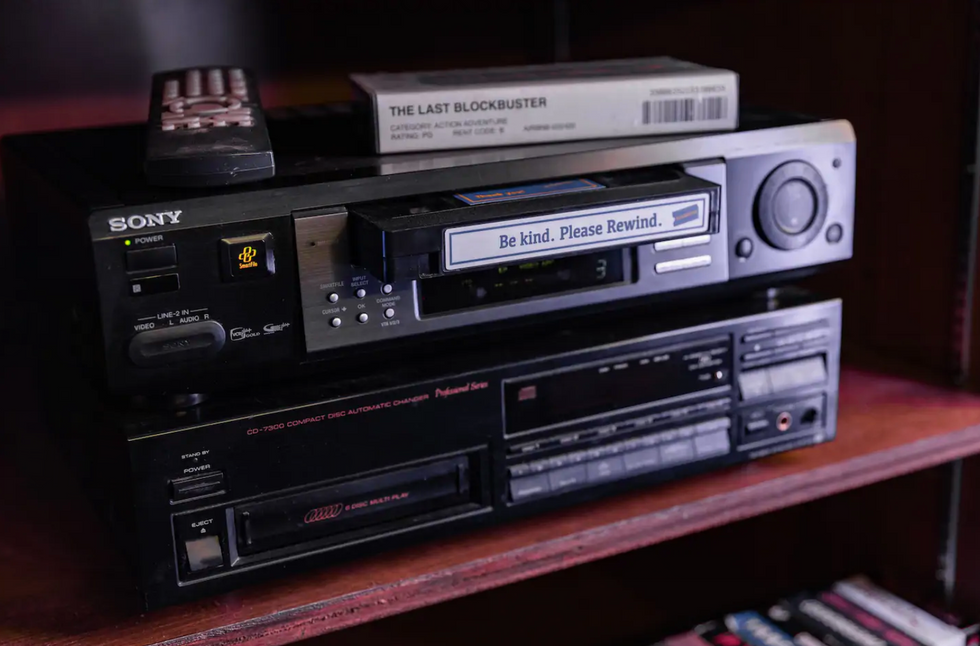 via: Airbnb
The Airbnb comes complete with "new movie releases" from the '90s - all available at your fingertips.
There's also a snack station.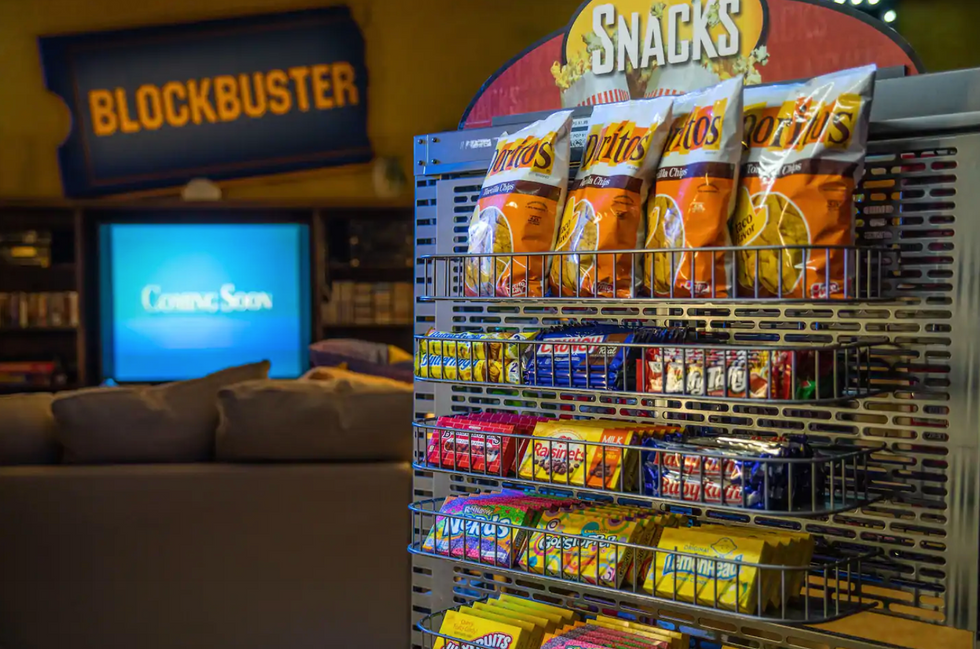 via: Airbnb
Perfect for the ultimate movie night feast.
The sofa converts into a double bed, made with some very nineties bedding.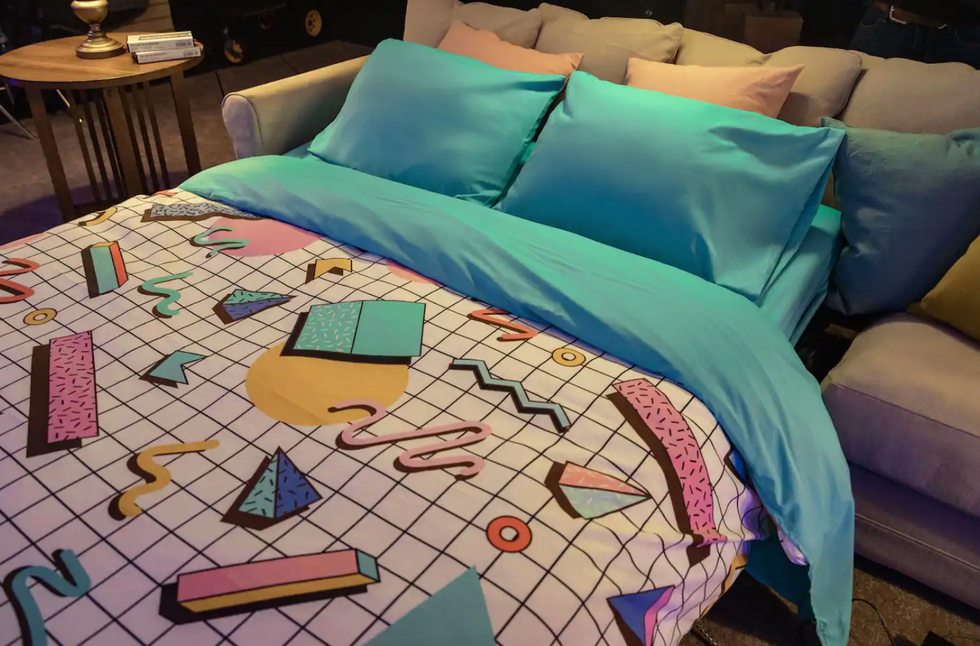 via: Airbnb
The room also comes with an airbed for extra guests.
As you can see, there are many elements of the store still there.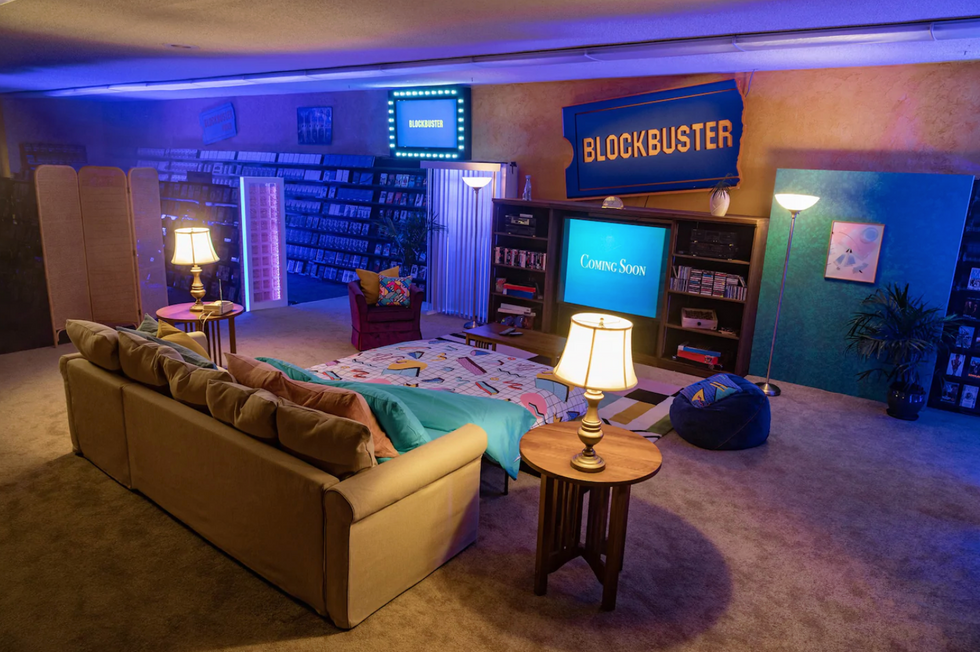 via: Airbnb
And we
love
it.
It looks incredibly cosy...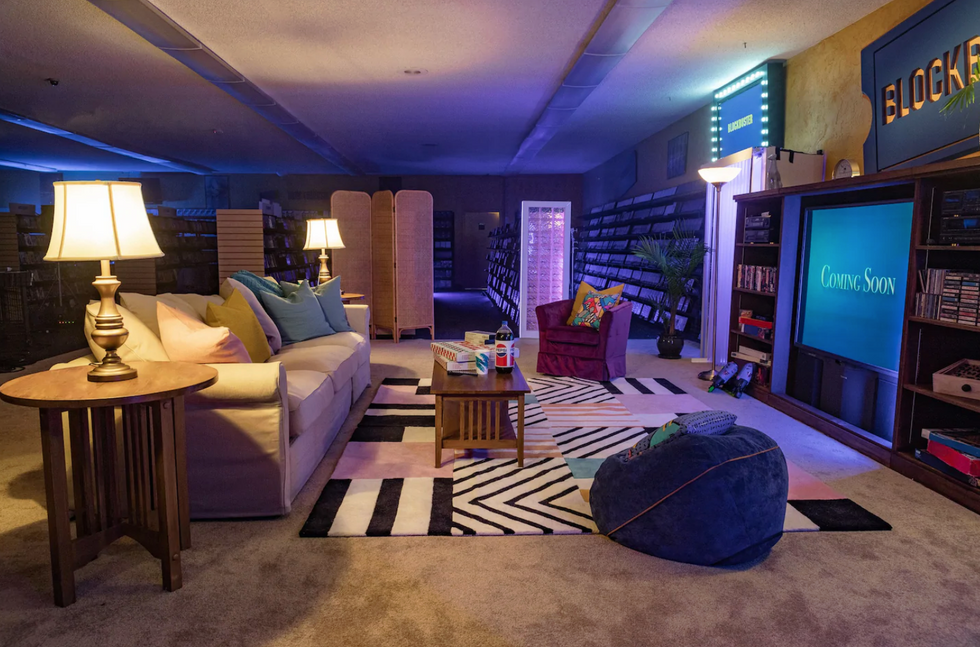 via: Airbnb
Look at those beanbags! We've in movie night
heaven
.
It's truly the ultimate quick summer getaway.
So, of course, the question on everyone's lips is... how do I book?
On 8/17 at 1 PM PT, movie buffs are being invited to the Blockbuster Airbnb to request to book a 1-night stay.
The stays will take place on 9/18, 9/19, and 9/20 for up to 4 guests at a time. You can check out the listing
here
. To read about another unique Airbnb that's attracting a
lot
of attention, scroll on...