LEGO's created a new building set for adults that's supposed to help ease anxiety and stress. The Forma sets, which come in various koi and shark iterations, allow people to construct a fish skeleton with customizable skins. The project was conceptualized from the idea that an activity combining organic forms and mechanical construction could improve mental wellbeing and it's currently being crowdfunded on IndieGoGo.
Danish toymaker LEGO has revealed a new set aimed at helping adults improve their mental wellbeing. Titled "Forma," the set uses LEGO pieces to create the skeleton of a fish, which is then finished with customizable skins. The idea behind the project comes from the view that combining organic forms and mechanical work could help reduce stress and anxiety.
Not only for Kids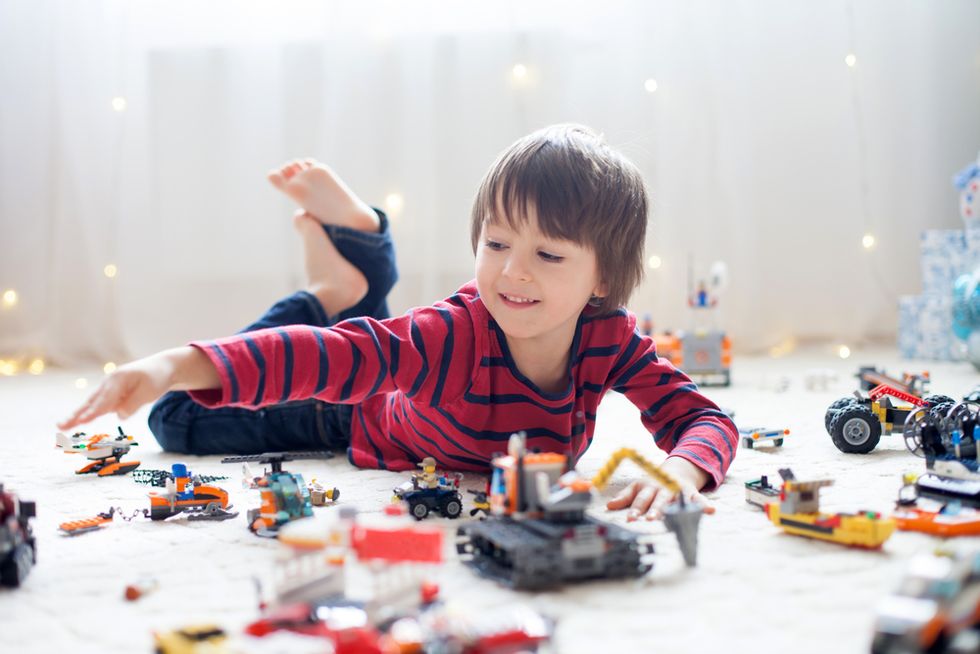 LEGO is typically associated with children, but now it's being developed into a stress relieving mechanism for adults.
Brain Development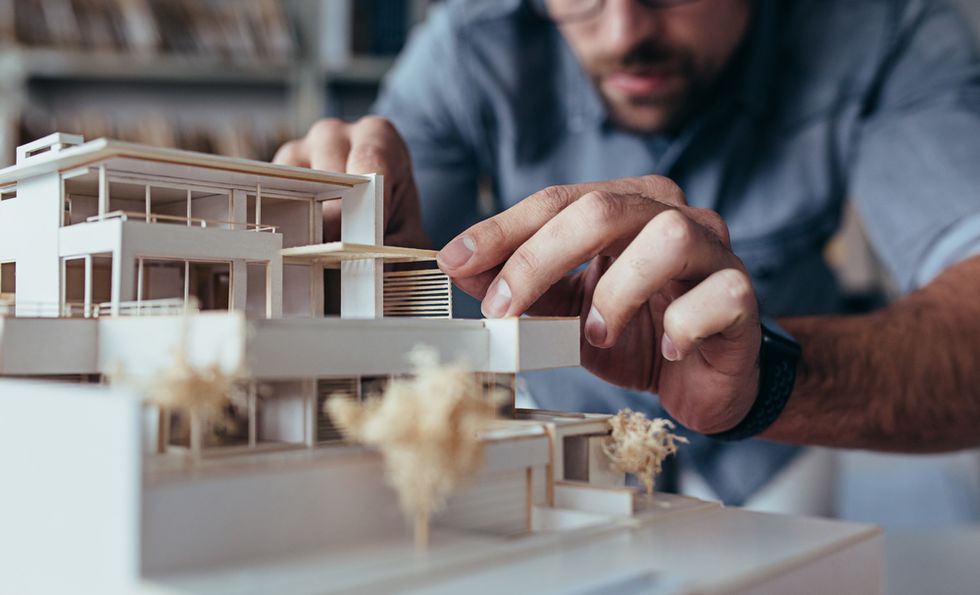 Lego promotes fine motor skills, it encourages team work and improves creativity! Your kids will be high-functioning architects in no time.
Stress Relief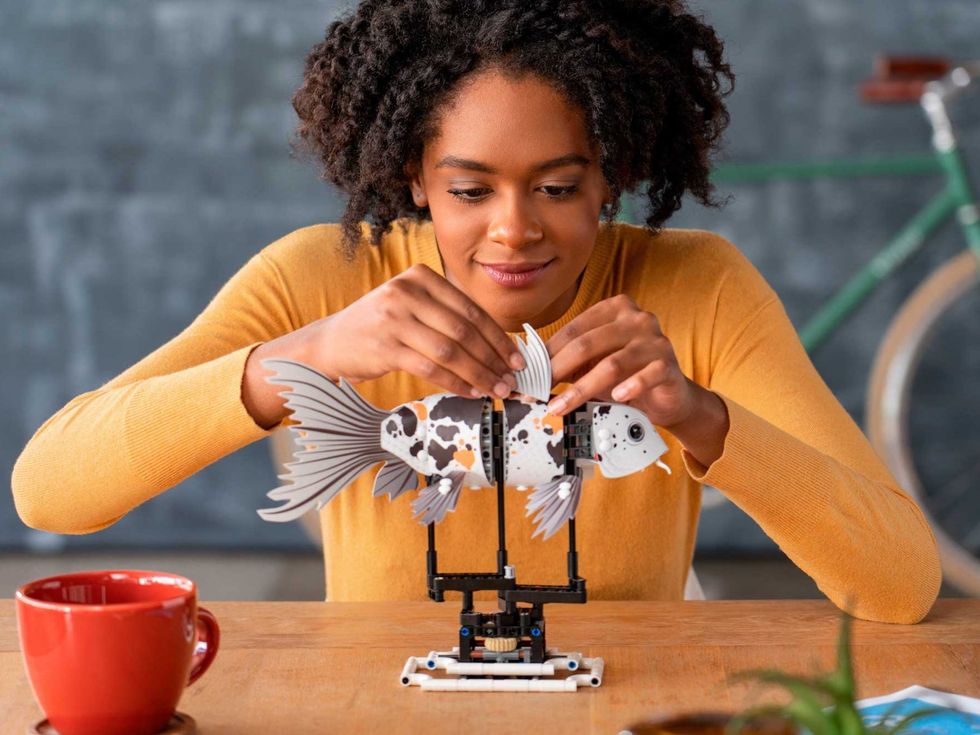 And now it's believed that building something might well help in stress relief for adults....hmmm, isn't this more Ikea's domain?
FINished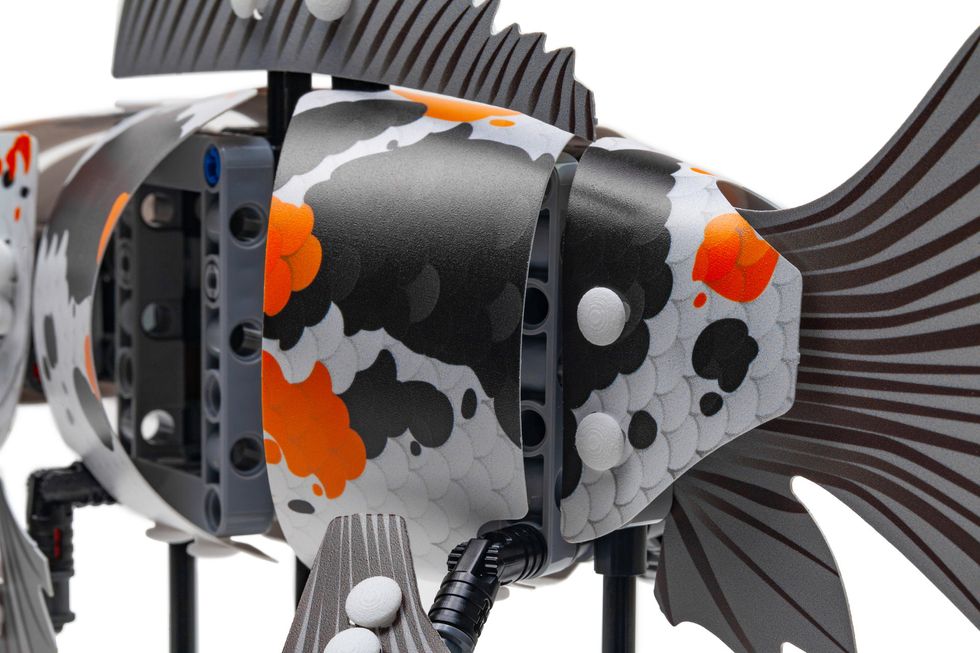 LEGO Forma is a shift from the company's typical fare. It lets you build a fish or a shark model using LEGO pieces, that can reproduce swimming movements thanks to a built-in hand crank mechanism.
In testing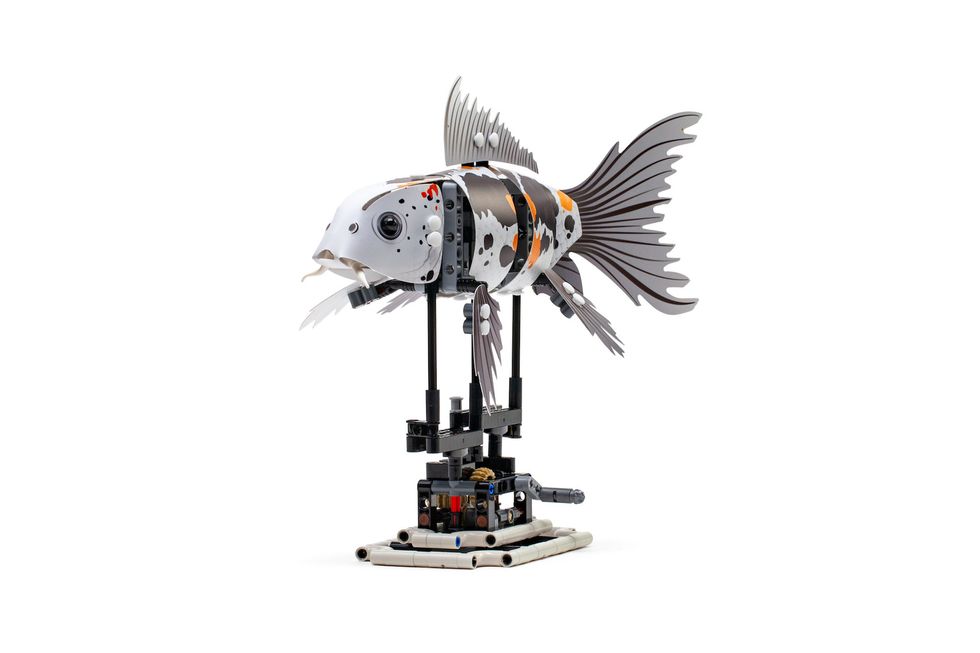 Four of the prototypes LEGO has been working on were selected by the company for Indiegogo. From here, the company says it will be able to test the appetite for the set, generate data, take in live feedback from customers and decide whether or not to go through with a full launch of a final product
The Development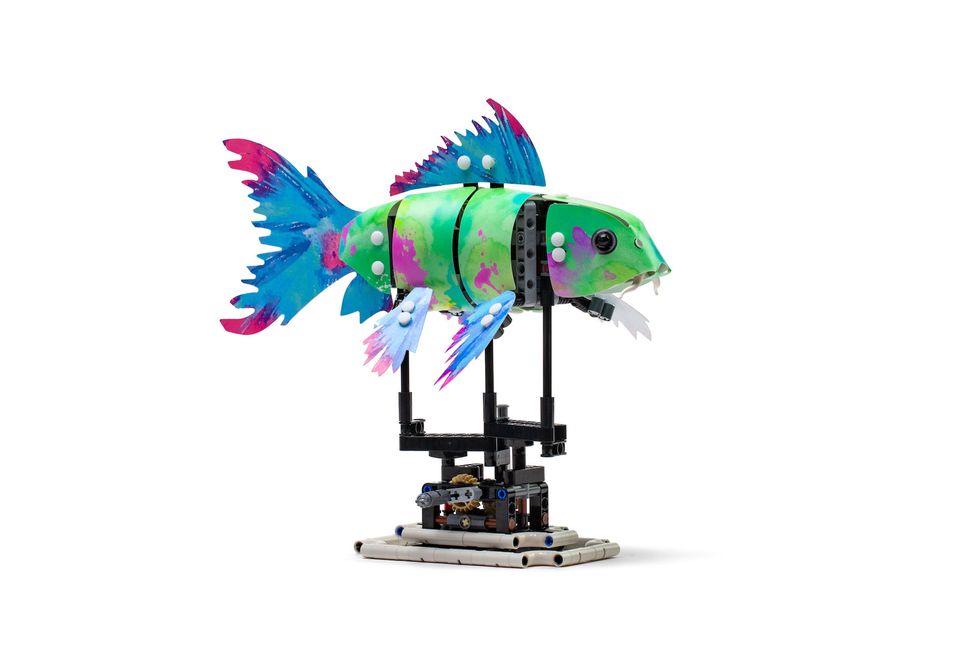 It's a development process that stands out as a first in the history of LEGO, where new toys are traditionally designed in-house under the upmost secrecy. "It isn't about telling the consumer what they are supposed to think but about listening and understanding their tastes," says Tom Donaldson, vice president of LEGO's Creative Play Lab.
Like Fish?
All the sets use the same fish skeleton – the construction's main body and moving mechanism that are built by the player. The skeleton can then be decorated with three different types of fish skins or a shark skin. Customer feedback will dictate the next steps taken by LEGO – namely, which skins to ultimately commercialise on a wider scale, if any at all.
Growing popularity?
Last year adults spent £383 million buying toys for themselves, a 63 per cent increase from five years earlier. The so-called "kidults" toy market is growing particularly fast among millennials, who account for almost half the spending, purchasing mostly games, puzzles, and building sets.
Nothing frustrating about it...
No there's nothing frustrating about something you spend hours putting together, only for one piece to fall out of place and the whole thing collapse...
An incredible invention
Any invention where you can manually build the entire opening to one of the most famous shows in the world is a pretty incredible one.
Healthy for the mind
It's a provern method of releasing stress that isn't harmful to the body...so put down that pack of cigarettes and pick up those lego pieces.
It might be worth it
You don't want to be getting so overloaded with stress you dress up as Chewbacca and smash up your guitar..not again.
Behind blocks, not behind bars
Who knows where enough bottled stress might lead...is it a risk you're willing to take?
Other methods
Then again, you can always release stress other ways, like a massage from a cat.
Lego Hell
Always beware of the hidden dangers with lego pieces, remember what it's like to step on one? It's worse than lava.
It's all too much!
The fitting together of tiny pieces, the risk of stepping on loose bits, the color coordination! Somebody get me out of here!
Take a vacation
Another good form of stress relief is simply finding a nice beach somewhere...doesn't that seem like a more attractive option than Lego?
Cocktails
What goes well with beaches? Large cocktails...that's the life. Stress free...
Excercise
Of course, hitting the punch bag is a great form of releasing stress...but then you've got to get changed, bend all the way over to tie your trainer laces  and stuff....
Netflix
Get your feet off the ground by putting them up on the sofa, thus avoiding any loose Lego pieces that will be floating about...then get lost in some Netflix series.
Painting
A great way to vent frustration is on the canvas. It's amazing how much of our subconscious we can tranfer into paint form...
Puppies
Of course puppies are the answer! Even if we aren't sure of the question, they're always always ALWAYS the answer.
Kittens
And if puppies aren't, we all know kittens are. Especially this one who looks so happy to be dancing.
Baseball bat
Going to the nets and smashing some baseballs is a fantastic way to vent some frustration...or if you don't make it to the nets, maybe just do what Beyonce is doing and walk around with a bat...
This...
I don't even know how to put this into words...but, just walking into a wall of playing cards purely to destroy it...do that.
Gaming
Or a good ol'beat'em'up, nothing better than winning wiht a perfect victory in Street Fighter, is there?
Watch this?
Look how satisfying this is...hypnotic, right?
Or drizzling honey...
Watching this on a continuous loop is heavenly....so much more satisfying than putting pieces of Lego together to build a fish....