A professional Lego builder has just recreated the iconic Japanese painting, "The Great Wave Off Kanagawa," and it's definitely the most remarkable thing you'll see today. Read on to check it out…
We hope you find these products as awesome as we do. Just an FYI: We are a participant in the Amazon affiliate program, and Brainjolt may receive a share of sales from links on this page. Prices on Amazon fluctuate so anything mentioned below might change as soon we publish it!
Blue Kazoo's newest puzzle has us all mesmerized…
Combining 2 of the most iconic artworks from the nineteeth century, "Starry Wave" has become the company's latest and most striking release.

Van Gogh's "Starry Night" and "The Great Wave" by Hokusai have been meticulously blended into a single image that emphasizes the individual beauty of each piece yet the powerful nature of both combined.

The puzzle is already gaining a lot of buzz, and not just because of the puzzle itself (though that is a big reason why), but because it has managed to unearth the rich history about how both pieces could have been linked in the past.

According to Martin Bailey, a specialist on Vincent van Gogh, the Dutch artist gained inspiration from the "The Great Wave off Kanagawa."

While both artists were focused on opposite forces of nature, the similarities, when placed side by side, are obvious.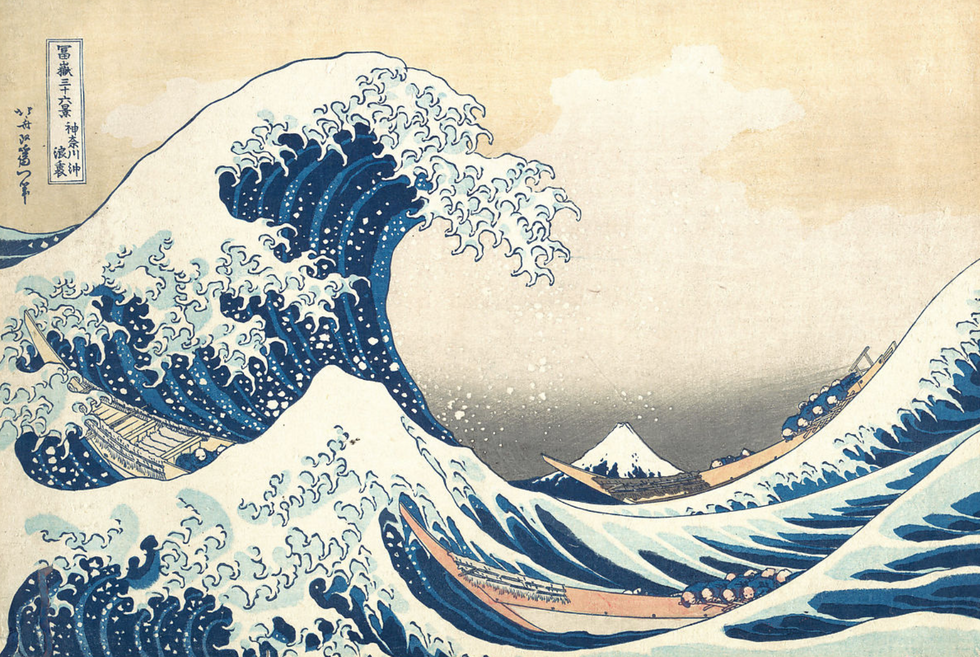 And, in particular, he admired the print that has now gone on to become one of the most recognizable artworks of all time. "These waves are claws, the boat is caught in them, you can feel it," he told his brother Theo in a letter.

And Van Gogh's "Starry Night" masterpiece came decades later in 1889 with apparent influences from the Japanese print.

Looking through the gaps in the bars, he became fixated on the night sky before him but art specialists, such as Martin Bailey, argue that memories of the work of Hokusai also had a great part to play in its creation.

So knowing that the 2 iconic masterpieces are already linked, makes "Blue Kazoo's" latest puzzle even more special.
Whether Van Gogh purposefully incorporated elements of "The Great Wave" in "Starry Night" or simply had the image in his subconscious, the overwhelming force of the 2 pieces combined has left me nothing short of speechless, the rich history of them being told in every individual piece.

So if you're in the mood to experience the beauty of fine art in contemporary form, then click here and get your hands on the iconic puzzle that is the "Starry Wave."