Earlier today, The New York Times published a scathing report called "Weinstein's Complicity Machine." The article focuses on all the people around Harvey Weinstein who knowingly helped him cover up his bad behavior and bury the multiple accusations of sexual assault and harassment that piled up for years and years.
In that report, actress Lena Dunham claimed she warned Hillary Clinton's campaign about Weinstein's known behavior. Those who worked on the campaign have a different story altogether.
If we're being honest, Lena Dunham is a controversial personality.
The actress, writer, and director has sold herself as a feminist and a voice for women, but she's all too often excluded and belittled women who don't look or think like her.
For example, when actress Aurora Perrineau accused Girls writer Murray Miller of rape, Dunham and her writing partner Jenni Konner came out in defense of Miller.
Lena Dunham and Jenni Konner defend 'Girls' writer amid sexual assault claim: "We stand by Murray"… https://t.co/H2db6X9mE2

— The Hollywood Reporter (@The Hollywood Reporter)1510964883.0
It was not a good look. These two powerful white women
defended a guy who'd just been accused of rape by a woman of color
.
This is exactly the exclusionary and problematic branch of feminism in which Lena Dunham has always operated.
Of course they fucking are. Lena Dunham and her ilk are perfect examples of opportunist white feminism. She doesn't… https://t.co/ZLKnlFxbAk

— melissa (@melissa)1510966692.0
For all the progress she claims to be making for "real" women everywhere, she's alienating and pushing down those who don't fit her white, privileged narrative.
It seemed, after the incident where Dunham defended the rapist, that maybe her feminism star was starting to dim.
i never want to see any publication hail lena dunham as a feminist icon ever again https://t.co/F89YvP7BHM

— jor (@jor)1510965530.0
Fewer and fewer people have tolerance for her, and this new story by The New York Times is just complicating the matter further.
According to Lena Dunham, she tried to warn Hillary Clinton's campaign back in 2016 that Harvey Weinstein was a sexual predator. This was before the accusations became public.
Weinstein was a public supporter and donor to the Clinton campaign — as a powerful voice in Hollywood, his endorsement meant a lot. But Dunham's claim isn't the end of this strange story...
Lena Dunham claimed she talked to Clinton's campaign aides about Weinstein's reputation in Hollywood and cautioned against relying on his image and support.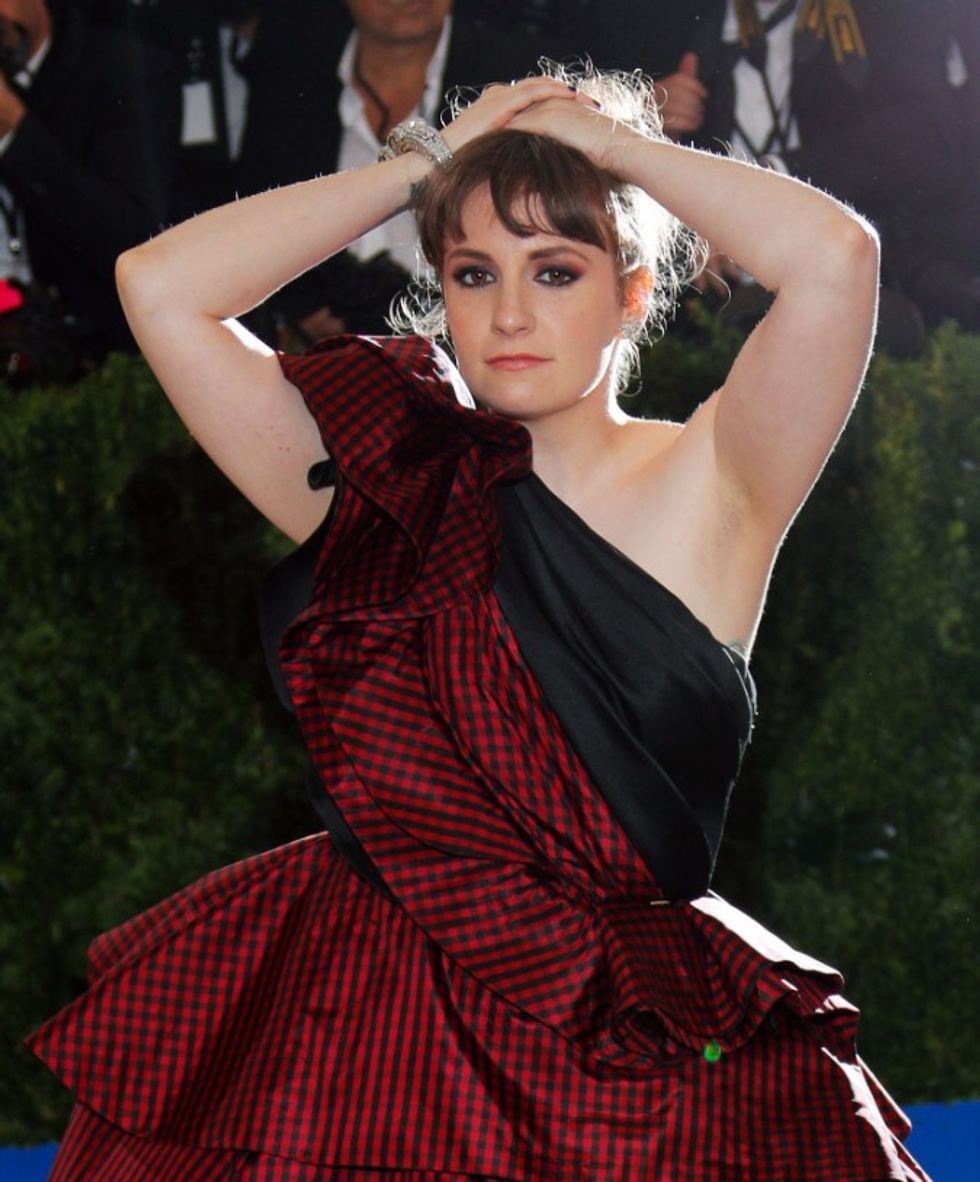 via: Getty Images
According to The New York Times
, "Dunham said she was troubled by [Weinstein's] visible presence during Mrs. Clinton's presidential run, hosting fund-raisers and appearing at campaign events. She had heard stories, both directly and secondhand from other actresses about disturbing encounters with him." So in March, she said, she warned the campaign.
Dunham said she told the campaign's deputy communications director Kristina Schake that "Harvey's a rapist and this is going to come out at some point."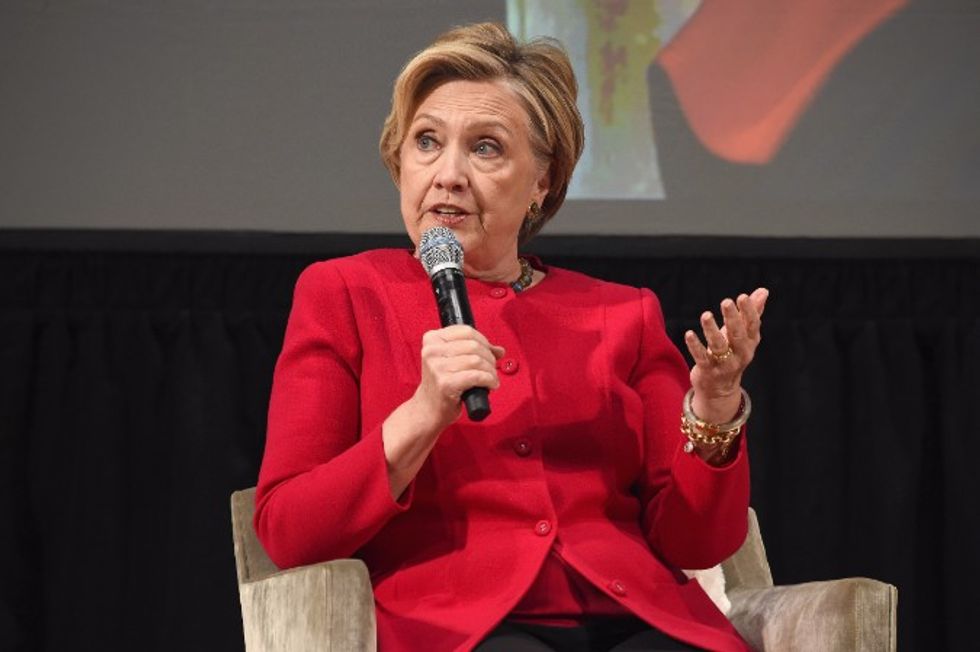 via: Getty Images
She said she added, "I think it's a really bad idea for him to host fund-raisers and be involved because it's an open secret in Hollywood that he has a problem with sexual assault." Dunham said Schake was surprised at her warning and promised to tell campaign manager Robby Mook.
Dunham said she also warned Clinton spokeswoman Adrienne Elrod, but that as far as she could tell, the campaign wasn't going to respond or act on her warnings.
The strangest part, however, is that the women Dunham supposedly warned said that Dunham never mentioned rape, and Robby Mook said he was never warned about Weinstein. Either Dunham is exaggerating what she said to these campaign officials or they're not remembering properly and they didn't take her warnings as seriously as they maybe should have.
Nick Merrill, the communications director, said in a statement that the campaign and Clinton were "shocked" to find out about the allegations against Weinstein.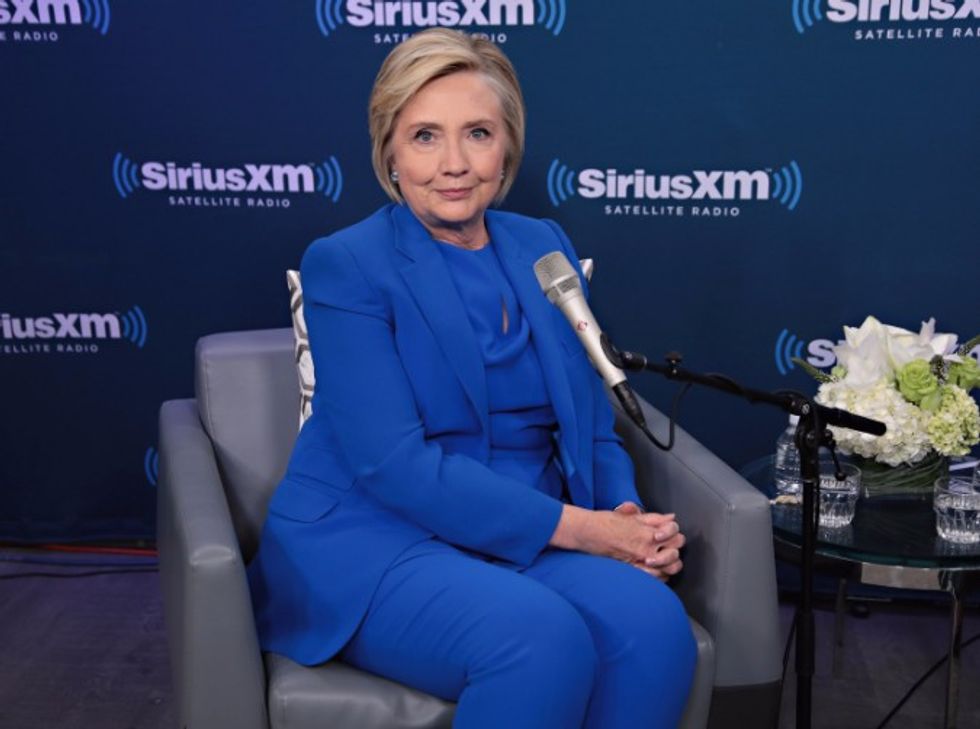 via: Getty Images
"As to claims about a warning," the statement read, "that's something staff wouldn't forget." Talking about Dunham, the statement continued, "Only she can answer why she would tell them instead of those who could stop him."
Whatever happened, it's pretty clear that the warning never actually reached Hillary Clinton's ears, and Dunham agreed that that was most likely the case.
When Clinton did find out about the allegations, along with everyone else, she
pledged to donate the money she received from Weinstein to a women's organization
. Still, Dunham was troubled that her supposed warnings were brushed off. What do you think? Did Hillary Clinton's campaign ignore prescient warnings from Lena Dunham? Should Dunham have taken her concerns to someone who could actually do something about them? This a tough one.