Alongside one of our greatest living actors, Leonardo DiCaprio is one of Hollywood's most famous bachelors. The 44-year-old actor always has a woman on his arm - his famous past relationships include some of Hollywood's elite. In fact, his list of exes would render any man (and many women) green with envy.
His latest boo is model-cum-actress Camila Morrone. The pair have been dating for around a year, a have been celebrating their anniversary in style, travelling all around the world together. Pictures of the two together show they really do seem smitten, and totally thrilled to be in each other's company.
There's one slightly disquieting element to this romantic bliss though. DiCaprio's girlfriend is less than half his age. While we firmly believe that love is love, and what happens between consenting adults is all fine and dandy, we'd be remiss not to point out an age gap of over 23 years. In fact, Morrone is the same age as one of DiCaprio's most iconic roles.
Leonardo DiCaprio is nothing short of a Hollywood icon.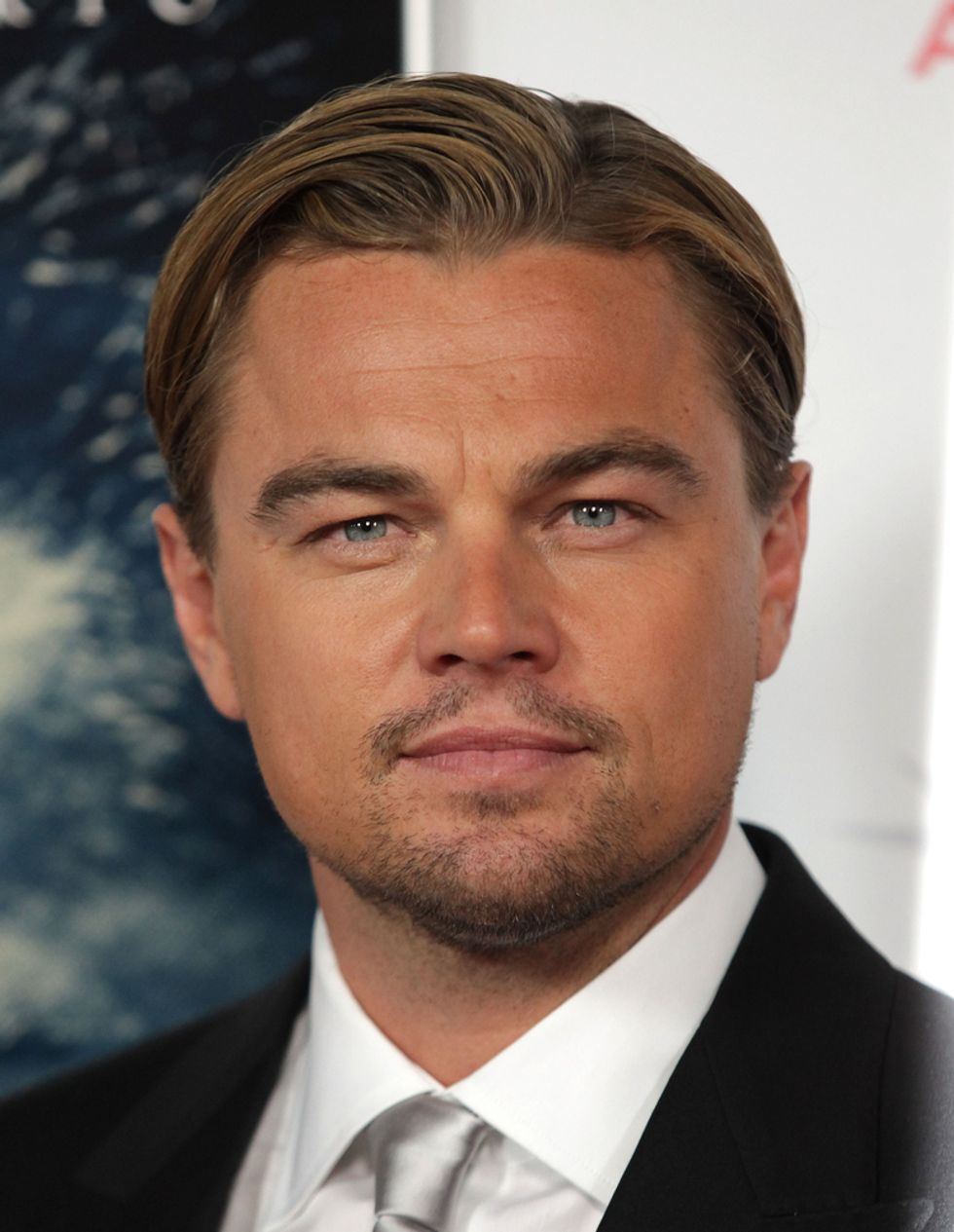 via: Shutterstock
Born in 1974, he has a long-spanning career including many highly critically acclaimed movies. He's known for being able to play many different types of role, from romantic hero to criminal mastermind.
He started acting at an early age.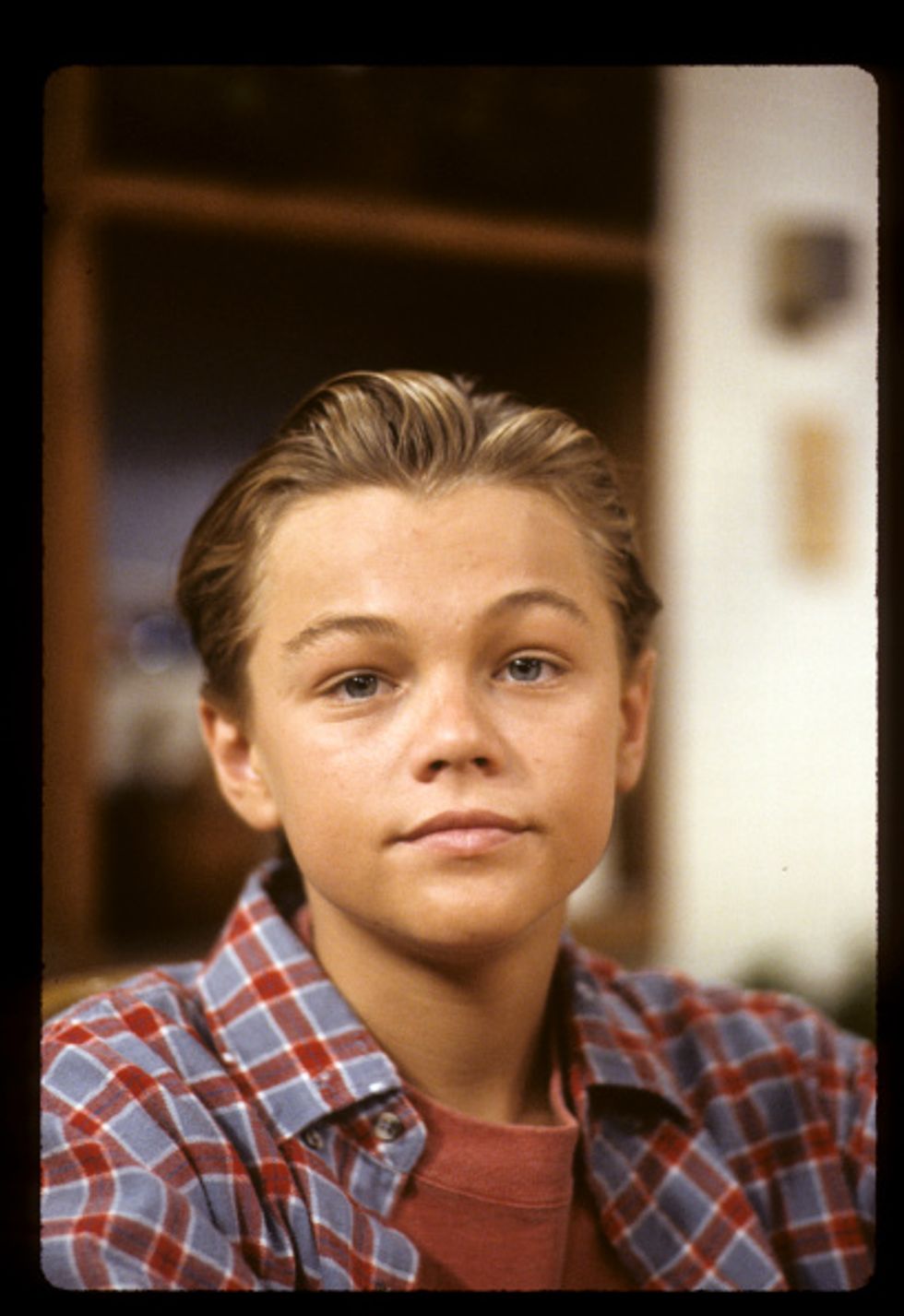 via: Getty Images
DiCaprio's first roles were in commercials, then he transitioned into recurring roles in soap operas and sitcoms in the 1980s.
One of his first movie roles was in 1993's What's Eating Gilbert Grape?
via: Getty Images
This is where DiCaprio first rose to success, and earned the first of (his many) Academy Award nominations.
In the film, DiCaprio portrayed a mentally impaired teenager.
Alongside co-stars Johnny Depp and Juliette Lewis, his performance was incredibly raw, and gained him critical acclaim.
He built on this success with 1996's Romeo + Juliet.
The Shakespeare remake was directed by Baz Luhrmann, and has a heavily stylized, dream-like feel.
He played the Romeo to Claire Danes's Juliet.
Danes was just 18 year old at the time, while DiCaprio was a youthful 22. Remember that number - it becomes important later.
DiCaprio found international fame after 1997's Titanic.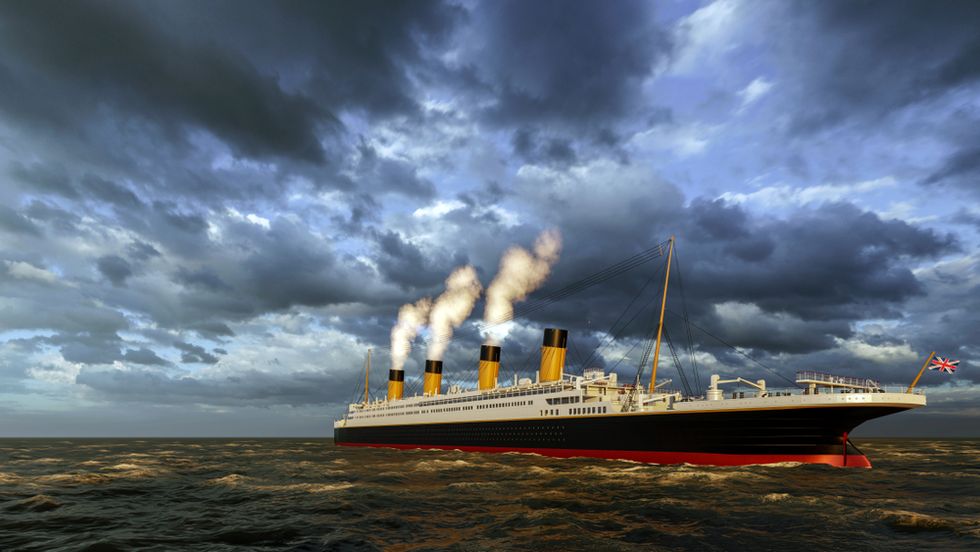 via: Shutterstock
The movie, directed by James Cameron, became the highest-grossing film of all time after its release.
It tells the story of the tragic sinking of the Titanic, in 1912.
The story is told through two young lovers who come from different classes. Kate Winslet plays Rose DeWitt Bukater, a society girl trapped in a loveless engagement, while DiCaprio played the iconic Jack Dawson.
The chemistry between the pair was undeniable.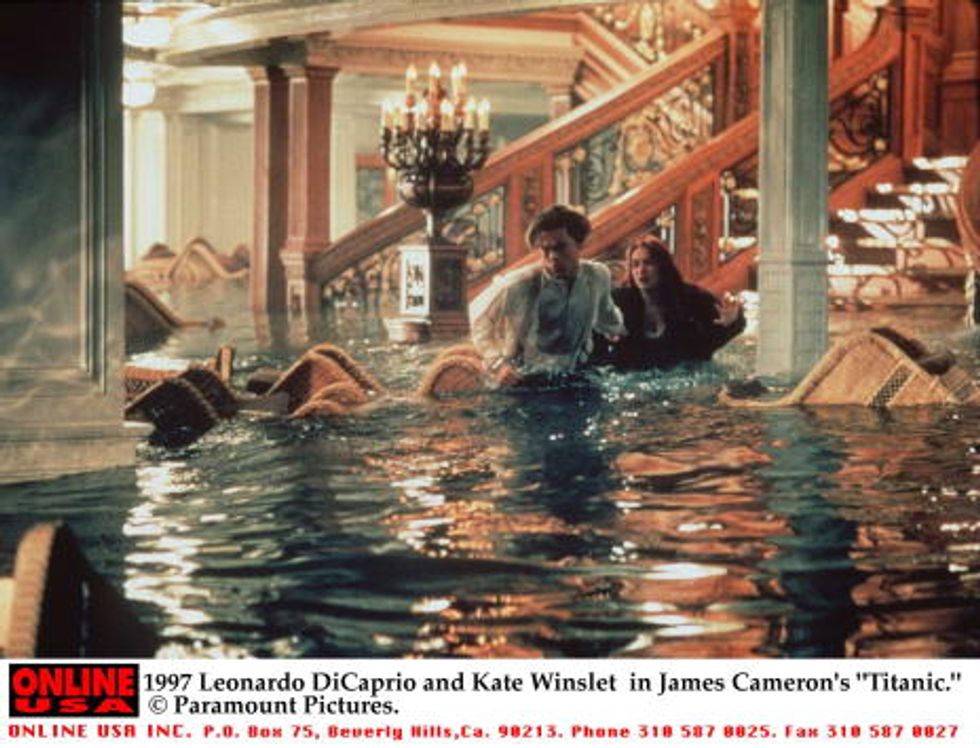 via: Getty Images
DiCaprio became a household name after the movie, thanks to his character's quick wit, inherent likeability, and dreamy, brooding quality.
For many, he became an instant heart-throb.
With his floppy hair, beautiful eyes and handsome smile, DiCaprio became on of the premier hunks of the '90s.
Here's DiCaprio and Winslet at the Golden Globes in 1998.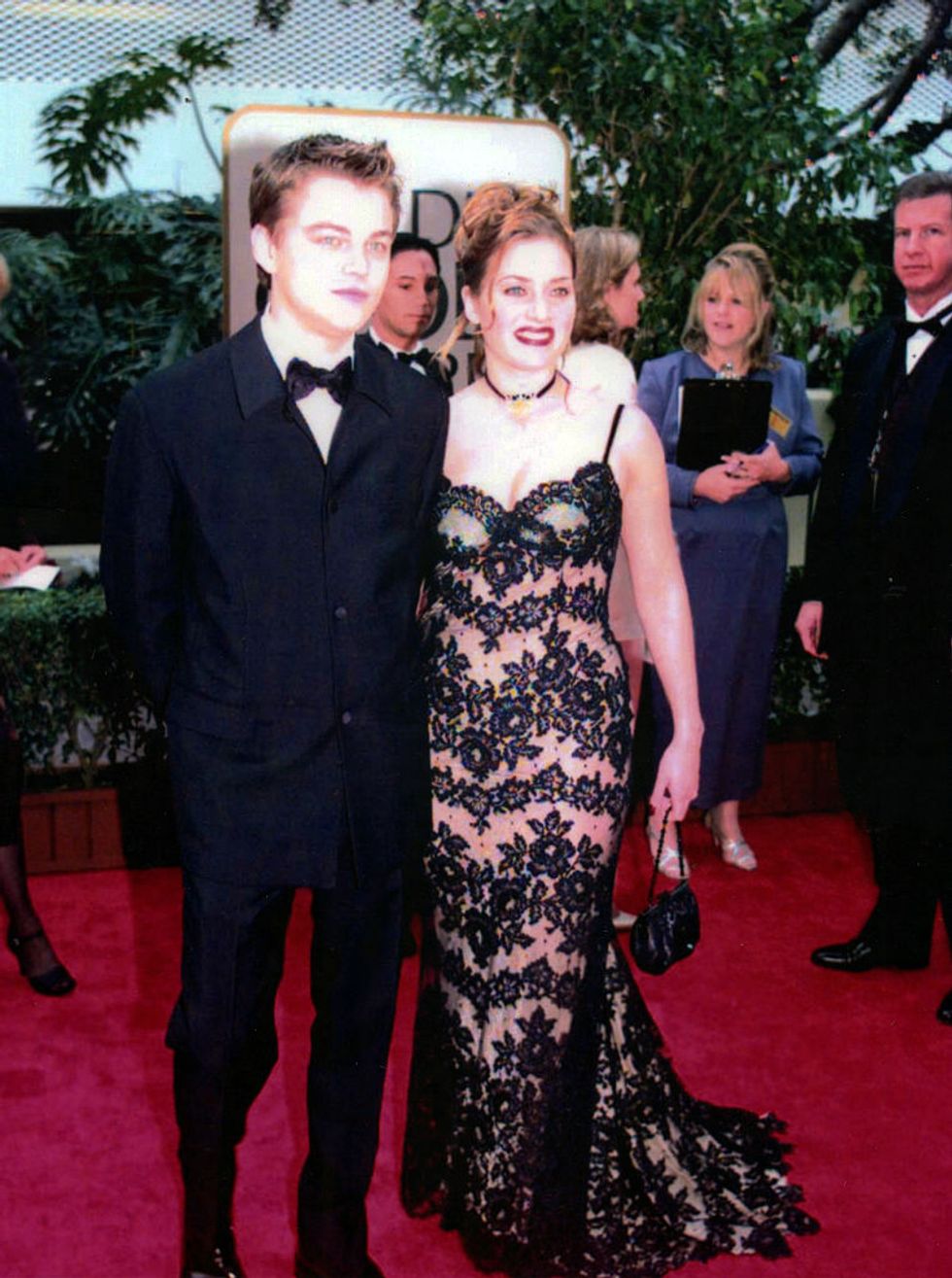 via: Getty Images
They'd been nominated for Best Actor and Best Actress, respectively. DiCaprio was one of Hollywood's most famous actors - and remains so to this day.
The source of many DiCaprio crushes.
This often-parodied scene from the movie ignited the hearts of thousand of young girls, and ensured DiCaprio was a star for years to come.
DiCaprio has had a long-spanning career.
One highlight includes 2010's Shutter Island, a psychological thriller directed by Martin Scorcese.
He also played Jay Gatsby in 2013's The Great Gatsby.
This was directed by Baz Luhrmann, who also directed Romeo + Juliet. The movie had a decadent feel, although DiCaprio managed to retain a quiet sadness in his titular role.
DiCaprio is also well-known for his role in The Wolf Of Wall Street.
In the 2013 film, again directed by Scorcese, DiCaprio plays Jordan Belfort, a criminal stockbroker. The performance won him a Golden Globe.
Alongside acting, there's another area in which DiCaprio excels.
He's well known for being a ladies man, and has had a string of beautiful and famous girlfriends - including Naomi Campbell and Blake Lively.
Here he is in 1998.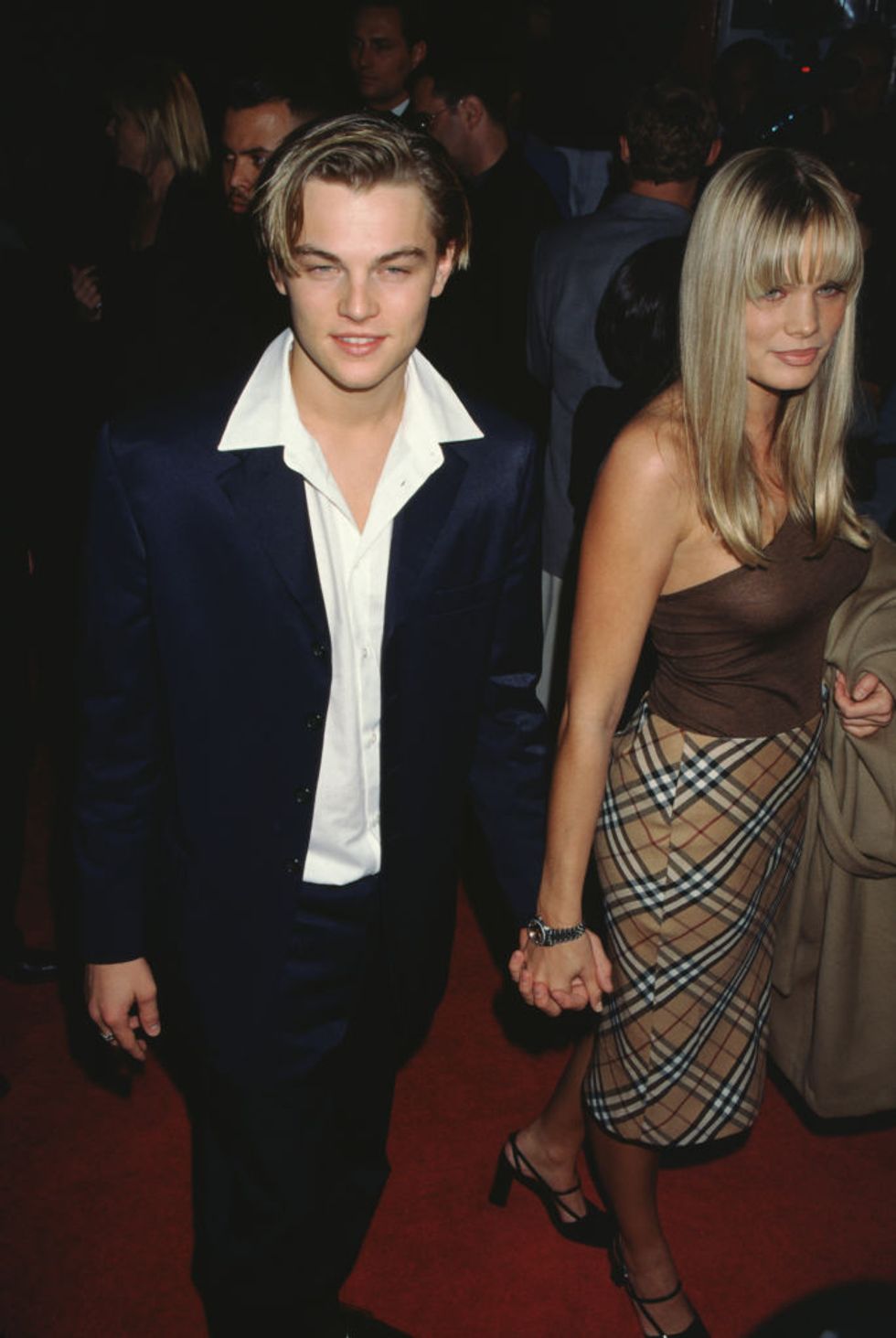 via: Getty Images
He's pictured with then-girlfriend Kristen Zang, an actress most known for 2000's 
Love & Sex, 
and 2009's 
Opposite Day.
He also famously dated model Gisele Bundchen.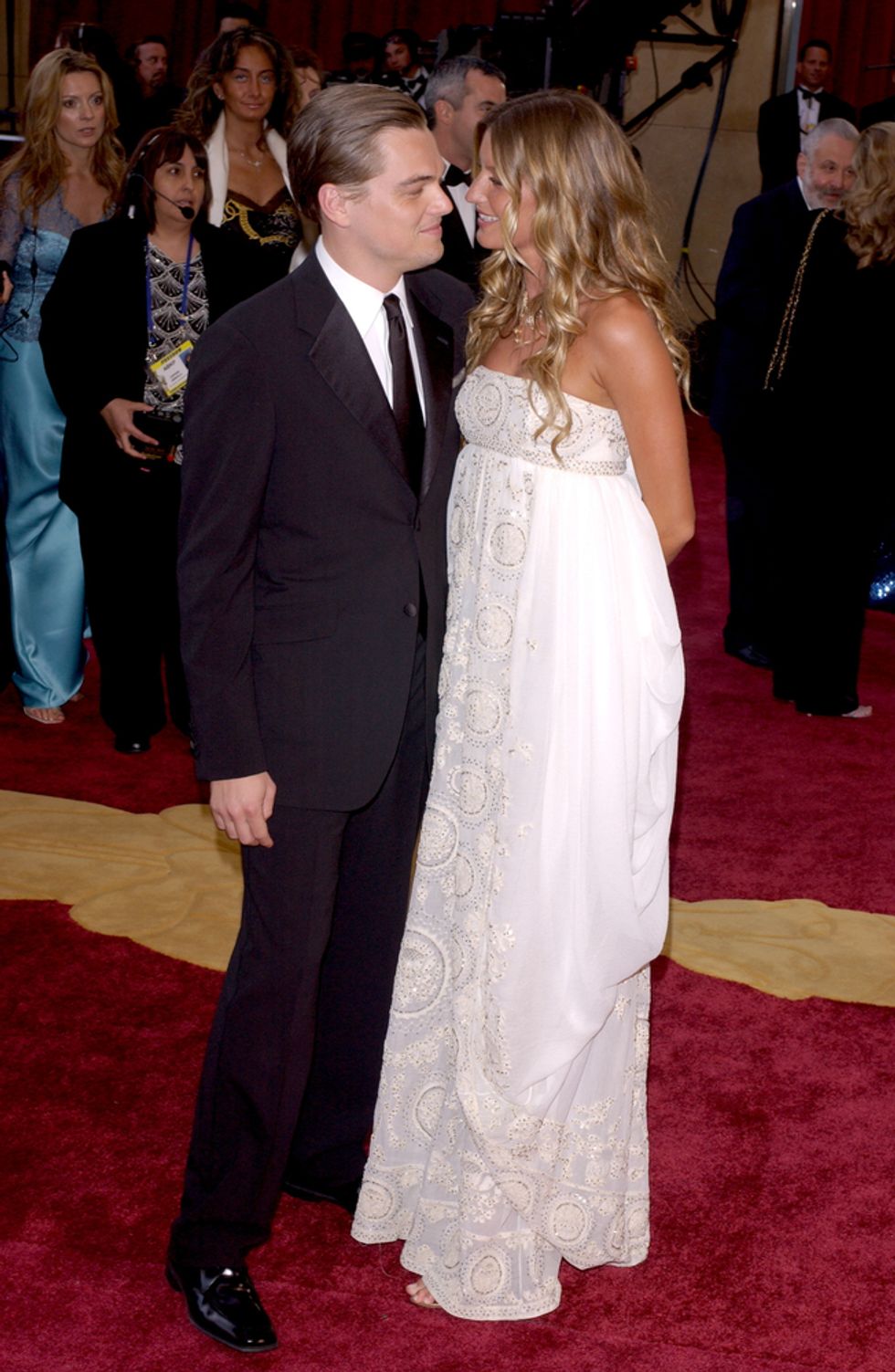 via: Shutterstock
Here the two are pictured together at the 2005 Oscars. Bundchen is now married to NFL quarterback Tom Brady.
DiCaprio also dated Israeli model Bar Refaeli.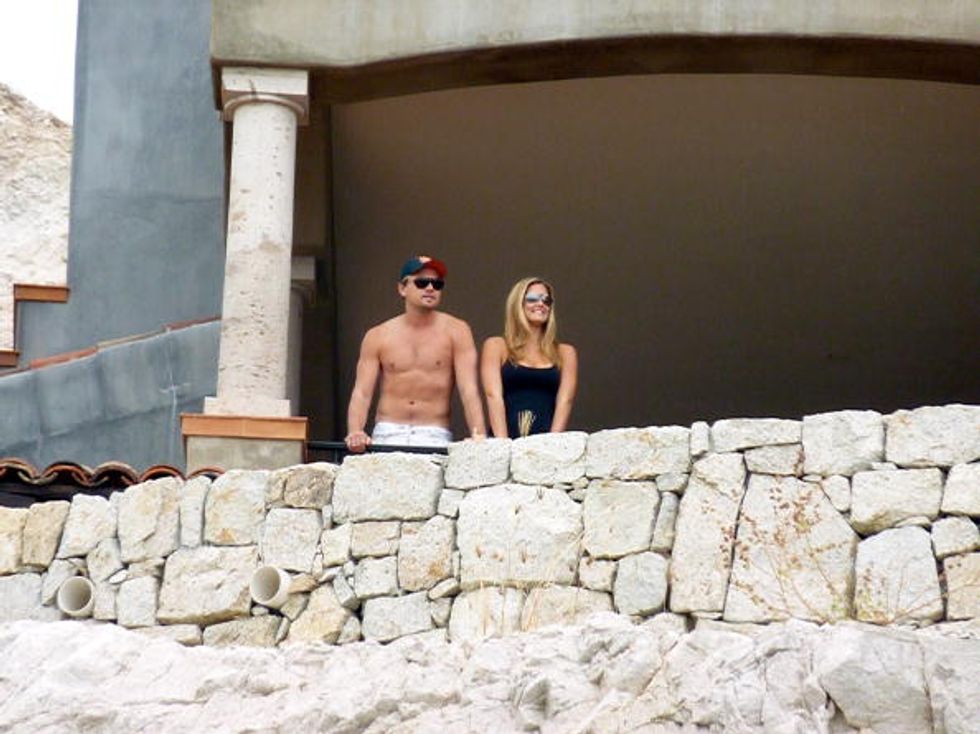 via: Getty Images
Here, the pair are pictured on vacation in Cabos in 2010. The two dated for over four years.
It's fair to say his love life is almost as famous as his career.
DiCaprio has never married, but his string of exes includes some of the universally accepted most beautiful women in the world.
His latest girlfriend is model and actress Camila Morrone.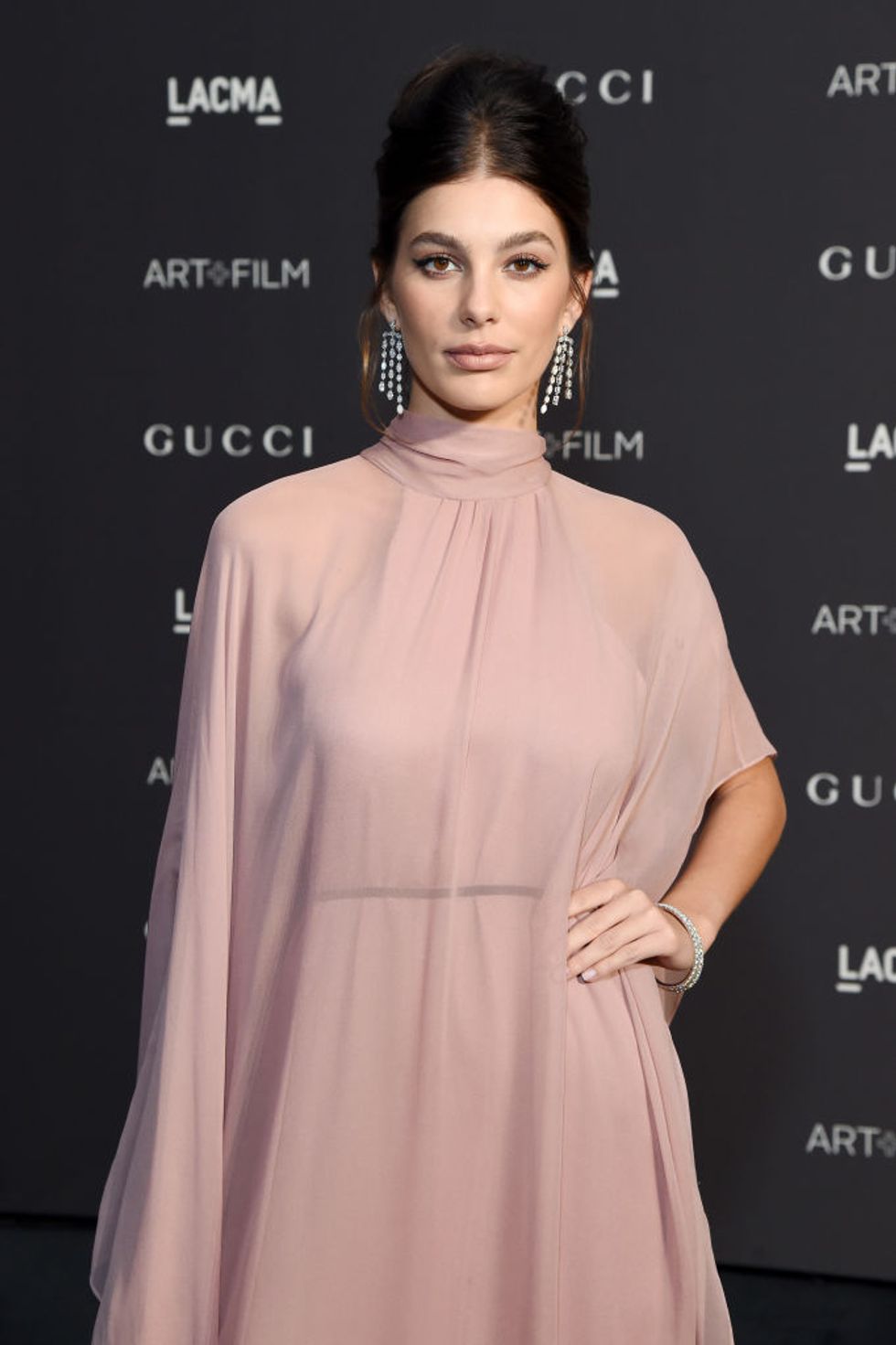 via: Getty Images
Here she is pictured at the LACMA Art & Film Gala in Novemeber 2018. Can we say stunning?
She shares more natural looks on her Instagram.
au naturale. 
DiCaprio and Morrone have reportedly been dating since mid-December of 2017.
Things seem to be getting serious between #LeonardoDiCaprio and #CamilaMorrone! https://t.co/lYNfRgadcK

— POPSUGAR (@POPSUGAR)1547145785.0
They've been pictured together at events like Coachella music festival, an Eminem concert and even Ellen Degeneres's 60th birthday party.
The loved-up couple have been celebrating their relationship in style.
Coconuts
reported many sightings of the two in Krabi and Phuket, Thailand.
This Instagram account is dedicated to images of the pair together.
DiCaprio even took Morrone to the beautiful Maya Bay in the Phi Phi Islands.
The Beach - nineteen years ago!
It's clear the couple are very much in love.
We're very happy for the duo - although slightly jealous about our lack of romantic getaways to Thailand. What gives??
Twitter users pointed out something a little weird, though.
The age gap between DiCaprio and Morrone is pretty substantial. In fact, Morrone is 21 years old right now - a whole year younger than DiCaprio was when he filmed Romeo + Juliet.
Morrone is actually younger than DiCaprio's most famous film!
This age gap (plus the fact that Morrone is a gorgeous model) has caused some Twitter users to question the pair's relationship.
But we say, live and let live.
Sure, dating a girl less than half your age could be seen as a little sketchy. But if the pair make each other happy, then who are we to judge? Cheers, Leo!