Liam Hemsworth is an Australian actor, and part of one of the most famous trios of brothers in the world. He's also known for his somewhat tumultuous relationship with Miley Cyrus - although it seems the pair have found the happy ending they deserve. After breaking up, then making up, the pair tied the knot at the end of last year, and seem to have been going from strength to strength ever since.
And while marriage may seem a little traditional for the Disney Channel wild child, Hemsworth revealed that Cyrus actually took things a step further. In an interview on Live With Kelly & Ryan last week, the twenty-nine-year-old Hemsworth corrected Cyrus's name to "Miley Ray Hemsworth, now, actually." It was clear the gesture meant a lot to Hemsworth, too. As he told the story of Cyrus (or, should we say, also Hemsworth?) taking his last name, the star welled up and appeared super-emotional. Cute!
Hemsworth has a new movie with Rebel Wilson and Priyanka Chopra out called Isn't It Romantic. See the trailer at the bottom of this page and check out the full video of Hemsworth tearing up about Miley below!
Liam Hemsworth is an Australian actor.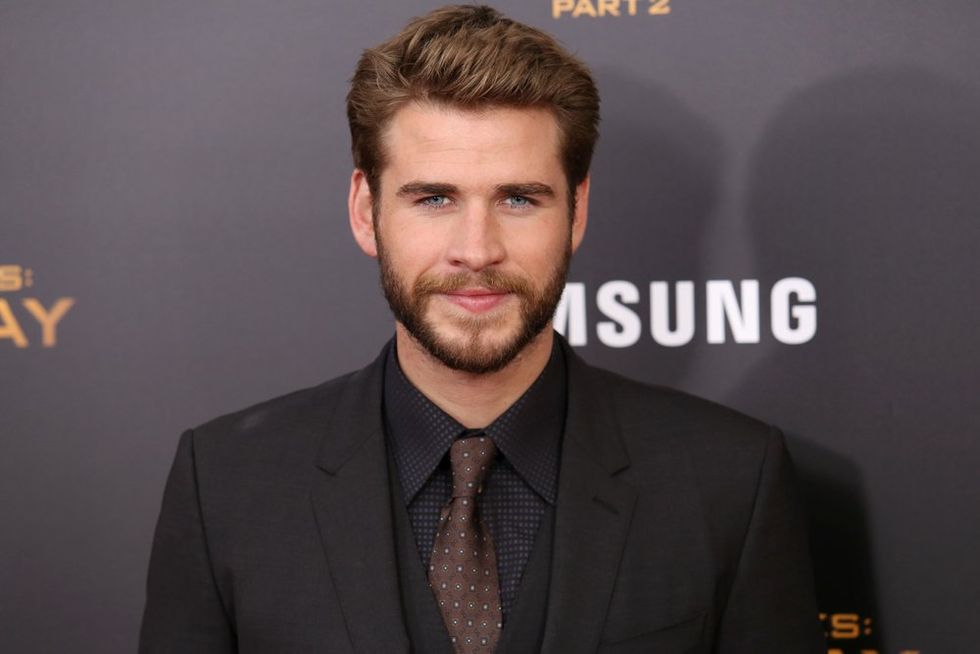 via: Shutterstock
He was born in 1990, which makes him twenty-nine years old. Hemsworth is probably best known for his portrayal of Gale Hawthorne in 
The Hunger Games 
franchise. Here he is at the premiere of 
Mockingjay: Part Two 
in 2015.
Hemsworth rose to fame on Aussie soap opera, Neighbours.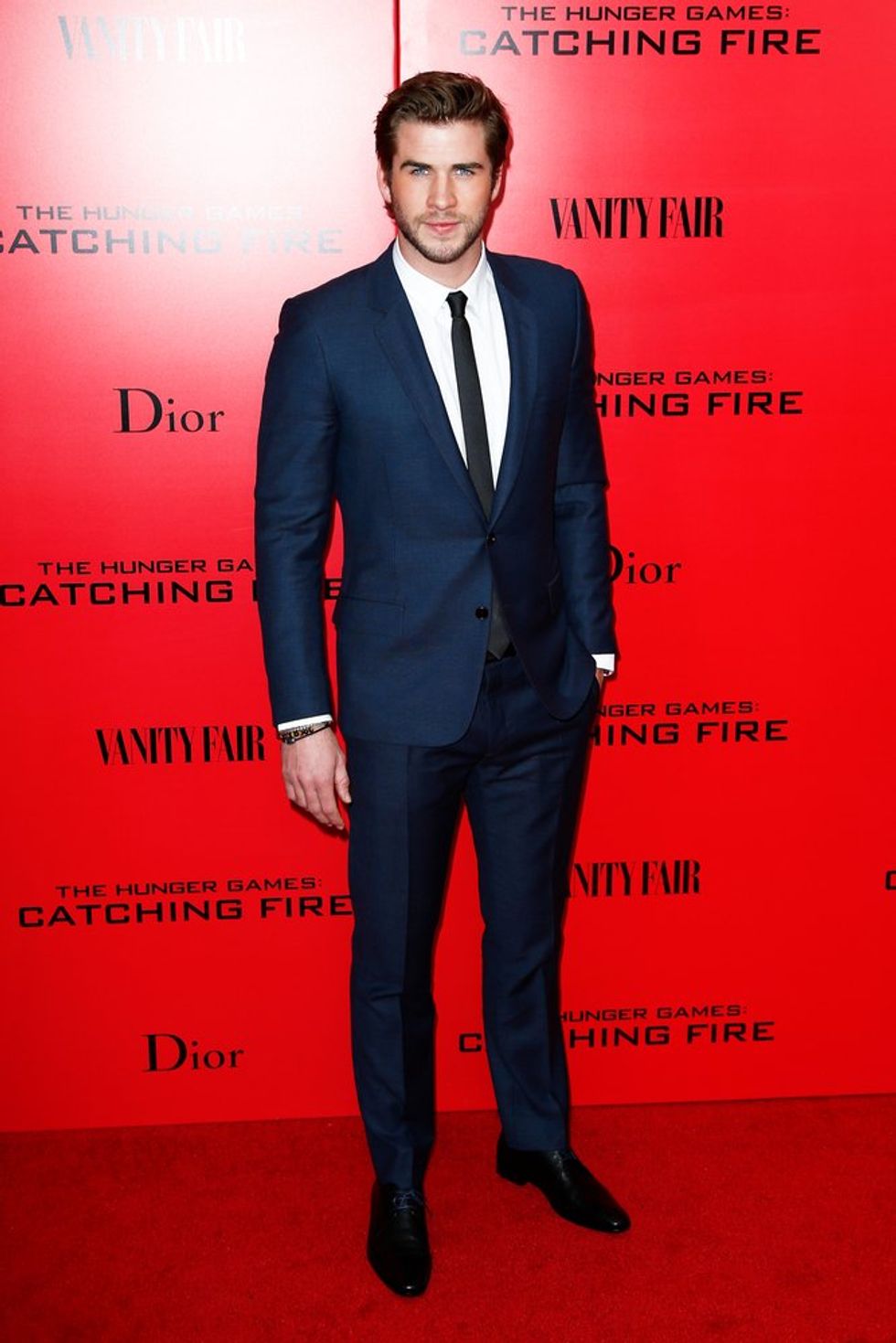 via: Shutterstock
Far from these humble beginnings, though, he's now a serious movie star. In 2016, Hemsworth starred in 
Independence Day: Resurgence 
as Jake Morrison.
Hemsworth is also famous for another reason.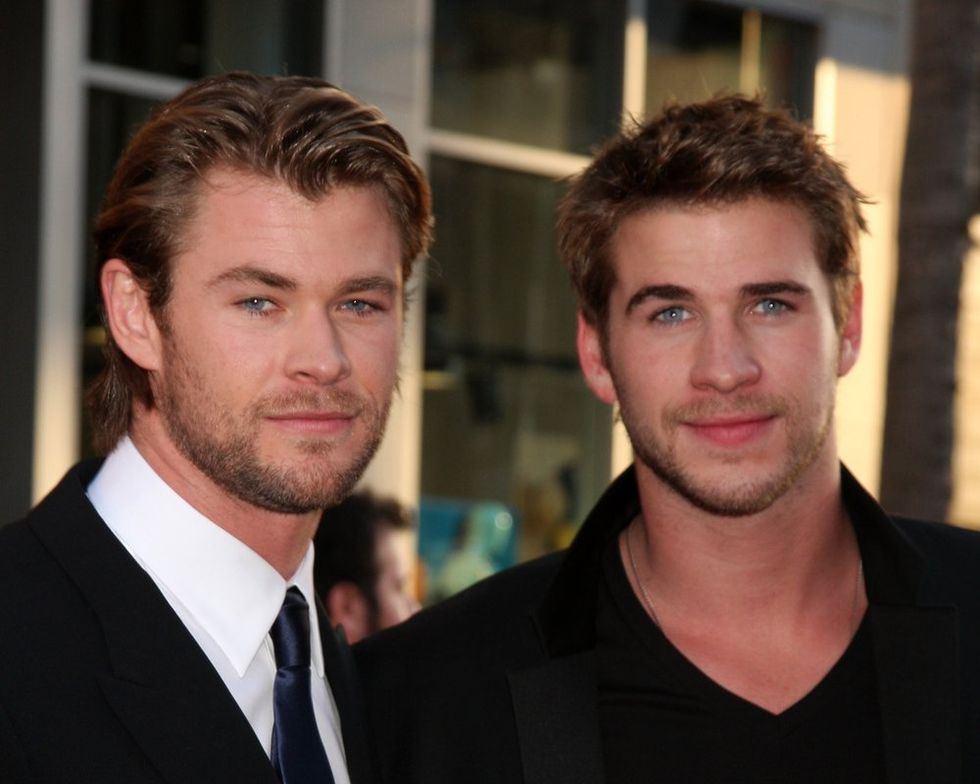 via: Shutterstock
He's part of a rare thing in Hollywood - an acting dynasty. Two of his older brothers, Luke and Chris Hemsworth, are also actors, with Chris playing Marvel superhero Thor.
Overall, he's leading a pretty charmed life.
In terms of career, family and personal life, everything appears to be on point. 2019 is a great time to be Liam Hemsworth!
Miley Cyrus is no slouch, either.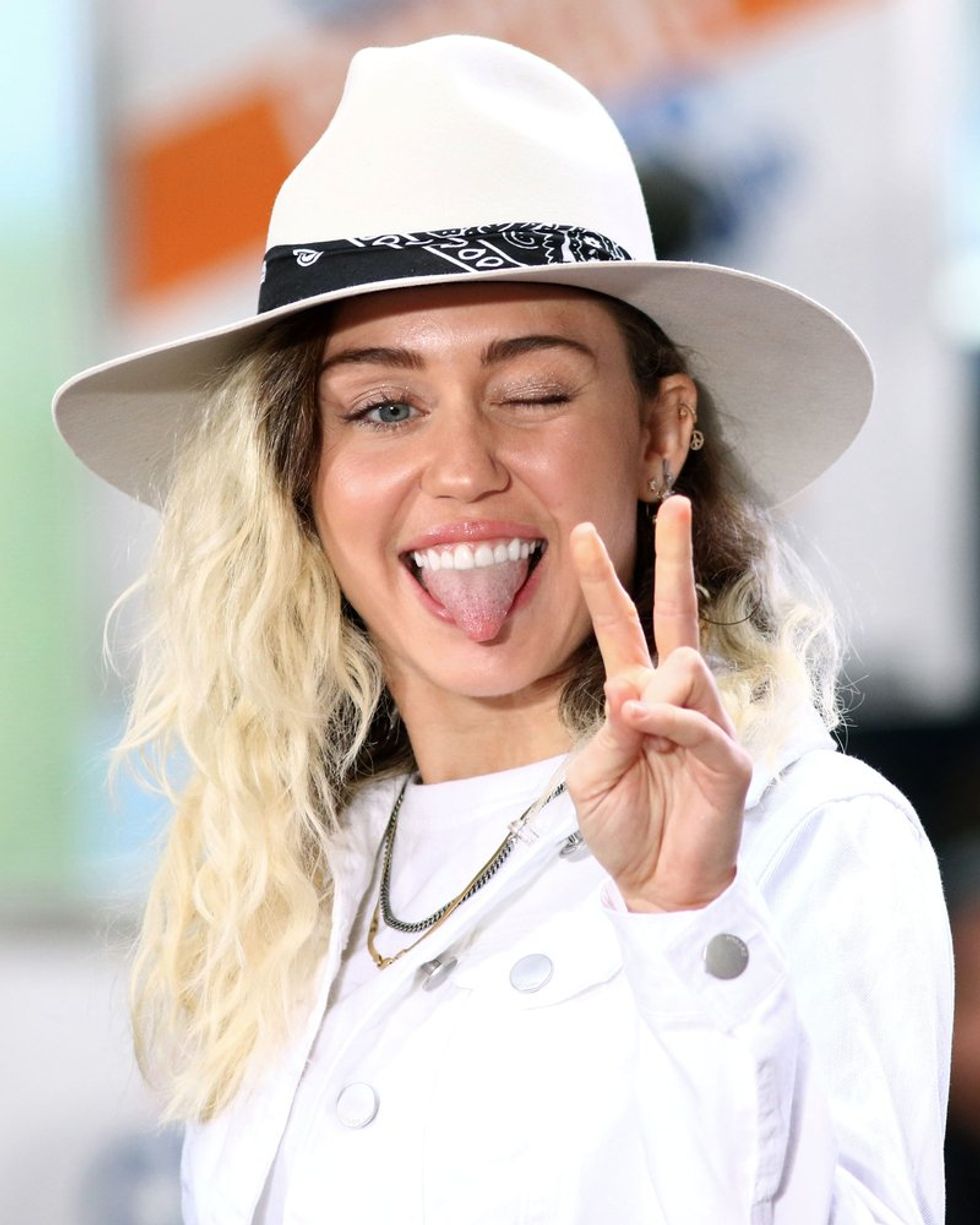 via: Shutterstock
Born in 1992 in Franklin, Tennessee, Cyrus is a singer, songwriter, actress and all-around superstar.
Cyrus came to fame starring in the Disney Channel's Hannah Montana series.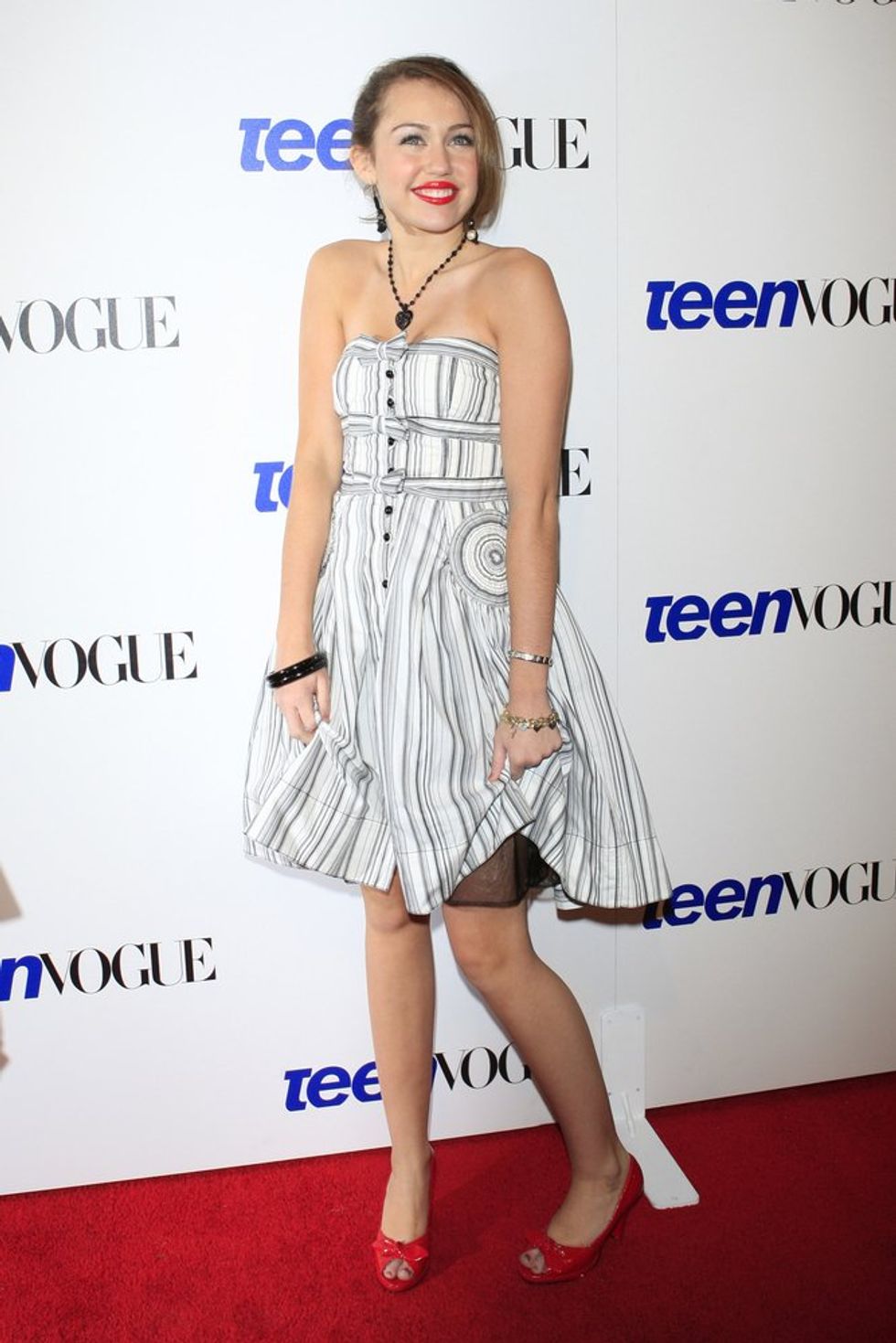 via: Shutterstock
Cyrus played Miley Stewart, an ordinary schoolgirl who by night transforms into pop-superstar Hannah Montana.
Cyrus has also had a prolific musical career.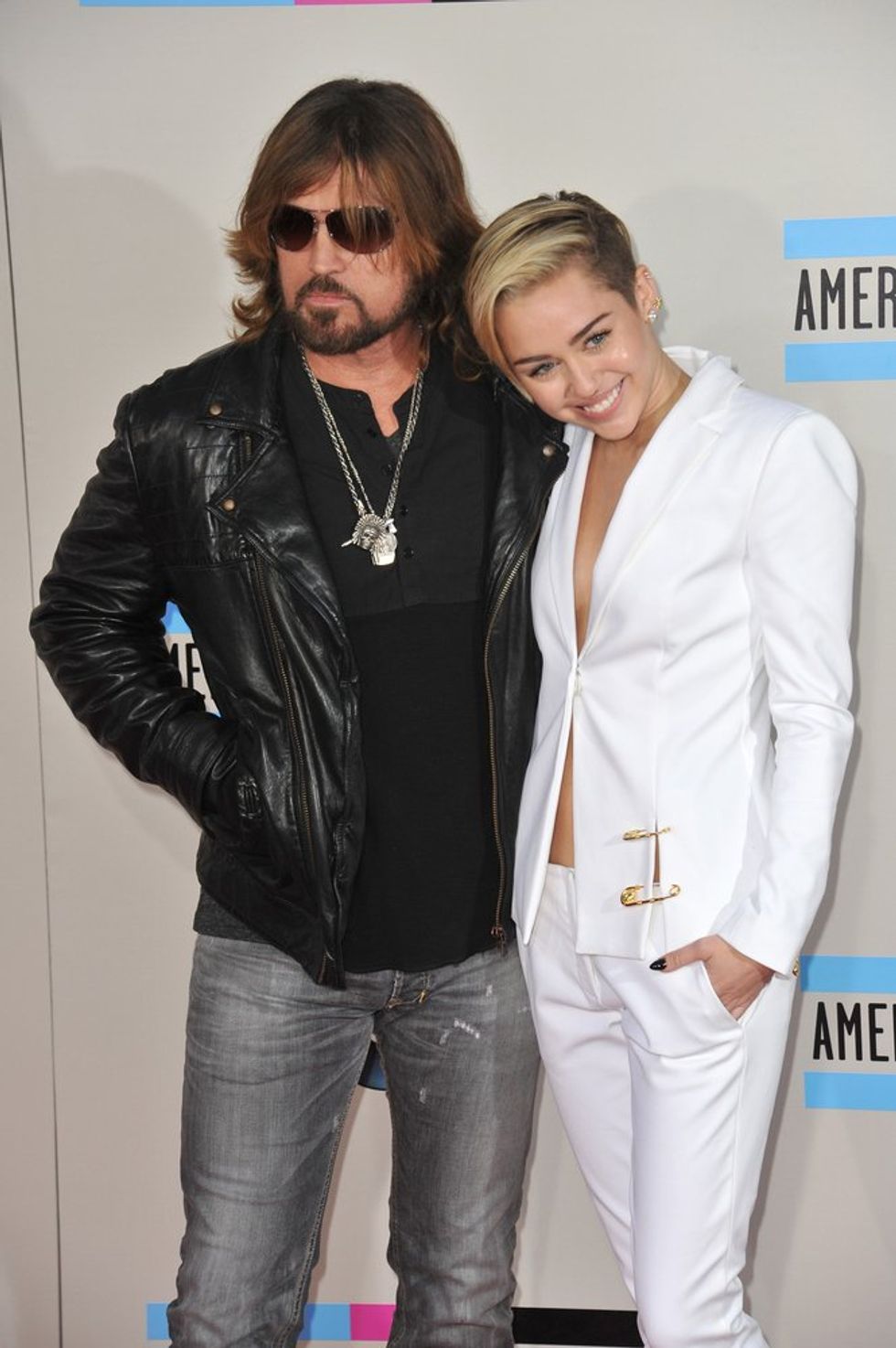 via: Shutterstock
Which isn't so surprising, considering her pedigree. Cyrus's dad is country legend, Billy Ray Cyrus, best known for his karaoke classic, 
Achy Breaky Heart.
Cyrus is also known for courting controversy.
In the early 2010s, Cyrus underwent a transformation from wholesome country-singing child star to uber-sexualized bad girl. The media were shocked by this change in image at the time - although Cryus has calmed down a fair amount in the past few years.
While Cyrus and Hemsworth are known separately, they're even more formidable as a pair.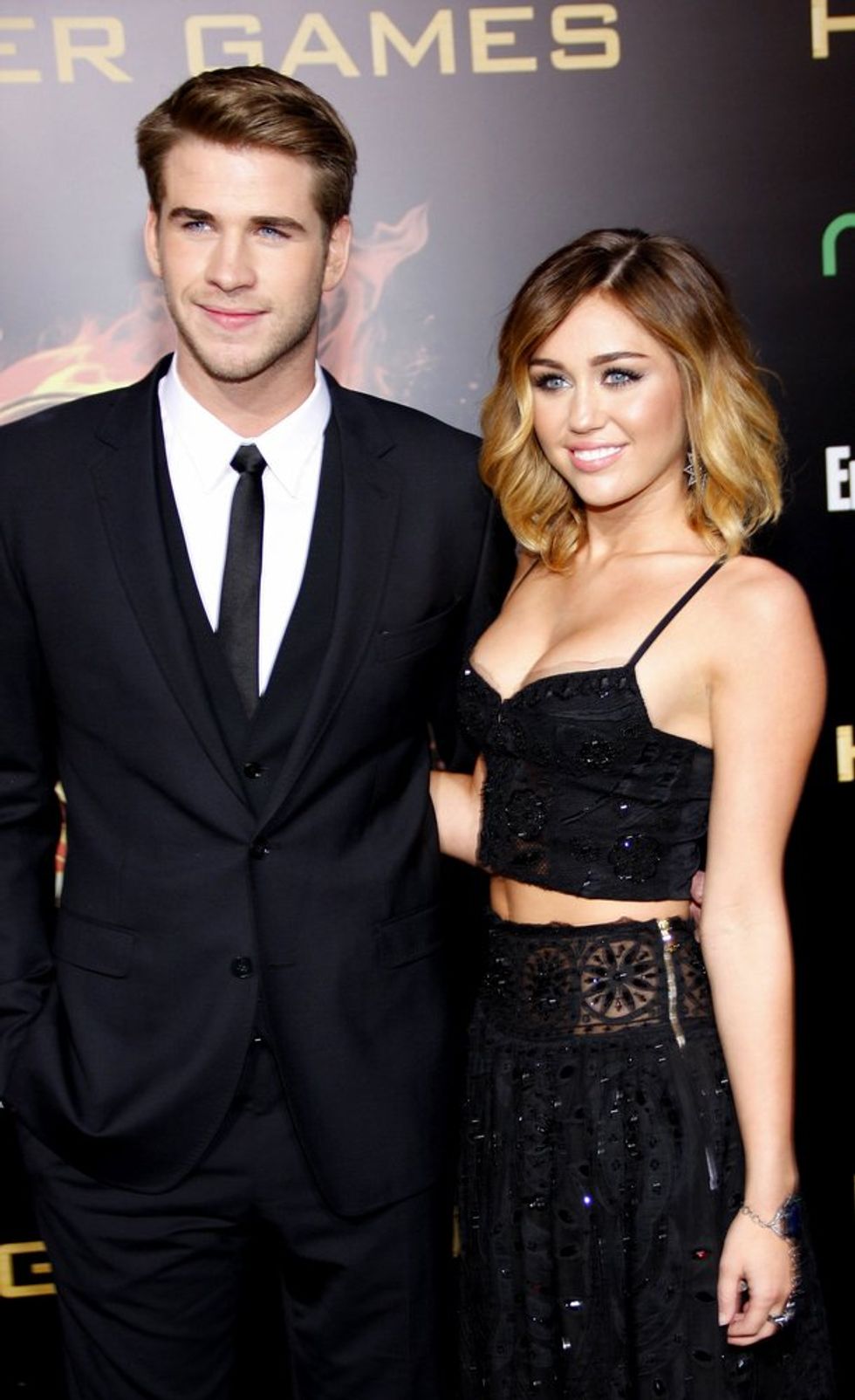 via: Shutterstock
The two make up on of the most high-profile celebrity couples of the past few years, and are known for their somewhat tumultuous history.
As with many celebrity couples, the two met on set.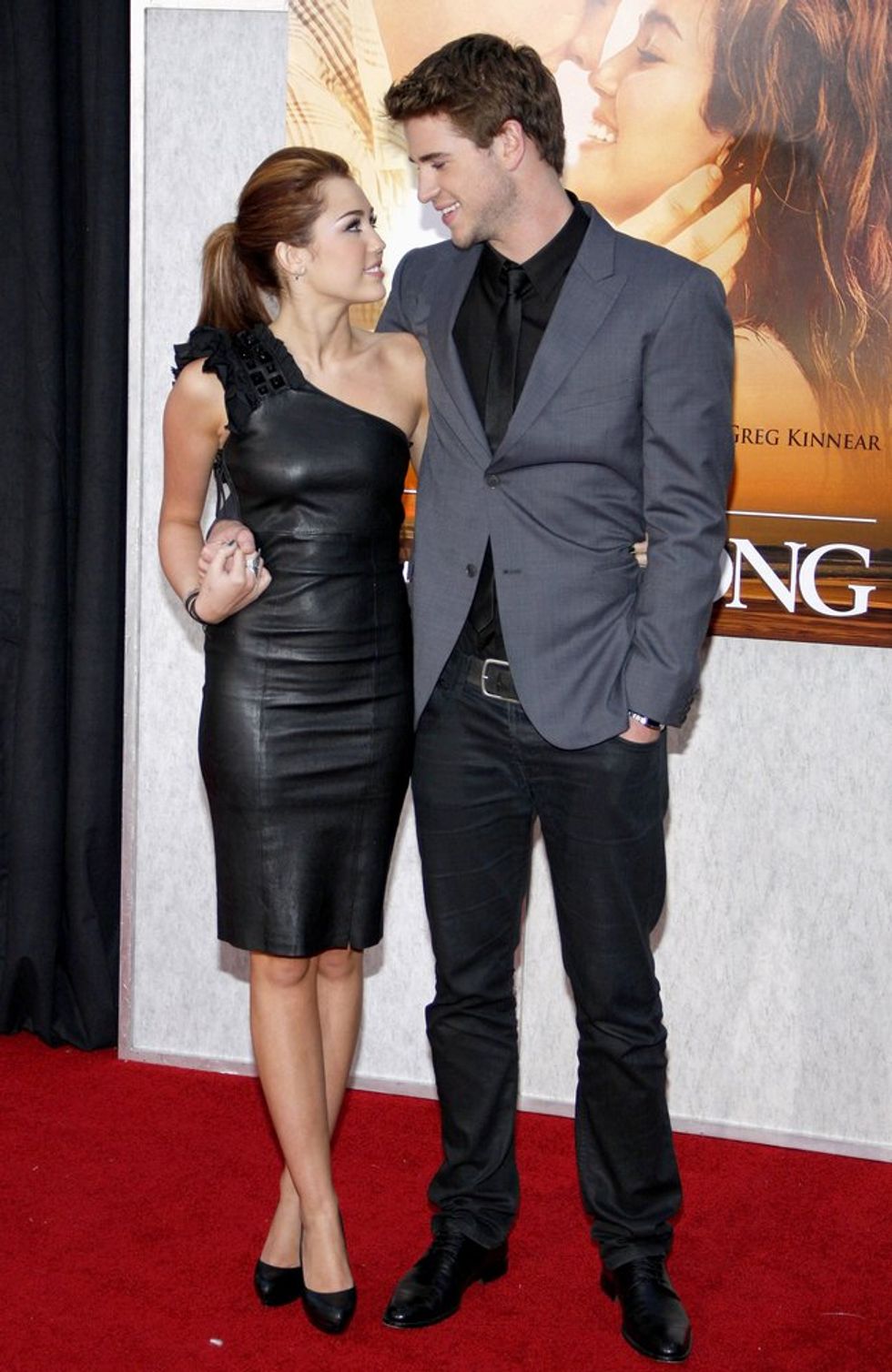 via: Shutterstock
Cyrus and Hemsworth played the romantic leads in teen romance movie 
The Last Song, 
and met on set in 2009. Here they are looking loved up at the 2010 premiere.
From the moment the pair laid eyes on each other, the connection was instant.
The insane amount of chemistry between the two is credited in part for the movie's success. Watching the pair fall in love in real time is pretty romantic, we must say.
The couple took their relationship off-screen.
The movie marked the beginning of a long series of break-ups and make-ups. One thing was consistent though - the strong feelings and powerful connection the two felt for each other.
For a time, Cyrus and Hemsworth were the golden couple.
They were the picture of young love, often seen smiling and staring deeply into each other's eyes. The whole thing was exceptionally cute.
But the course of true love never did run smooth.
The pair became engaged in 2012, but broke up soon after. The split was reportedly due to the fact Hemsworth wanted to settle down, while Cyrus still wanted a few more years of the party lifestyle.
Luckily for romantics, the pair rekindled their love in 2016.
Hemsworth confirmed the rumours on The Ellen Show, revealing that the couple were once again engaged.
It seems they couldn't be apart from each other.
It's (almost) enough to make you believe in soulmates. The couple's reigniting of their romance gave us all faith in love again.
And this time, the engagement was serious.
Billy Ray Cyrus also shared exclusive pics.
Billy Ray also shared this adorable photo.
Since the marriage, the couple have got even cuter.
Which, quite frankly, we didn't think was possible. It seems this time round, the pair are more in love than ever, and when they talk about each other, it particularly shows.
It seems the novelty of marriage hasn't quite worn off for the two.
And Hemsworth seems absolutely smitten, too.
He spoke about the couple's new marriage on talk show Live With Kelly And Ryan.  The interview is super cute and well worth a watch if you're into feeling warm and fuzzy inside.
In the video, Hemsworth is like a living heart-eyes emoji.
He jokes with hosts that she's "one of" his favorite people, and seems relaxed and happy in his new role as husband.
Hemsworth also revealed something super cute about the pair.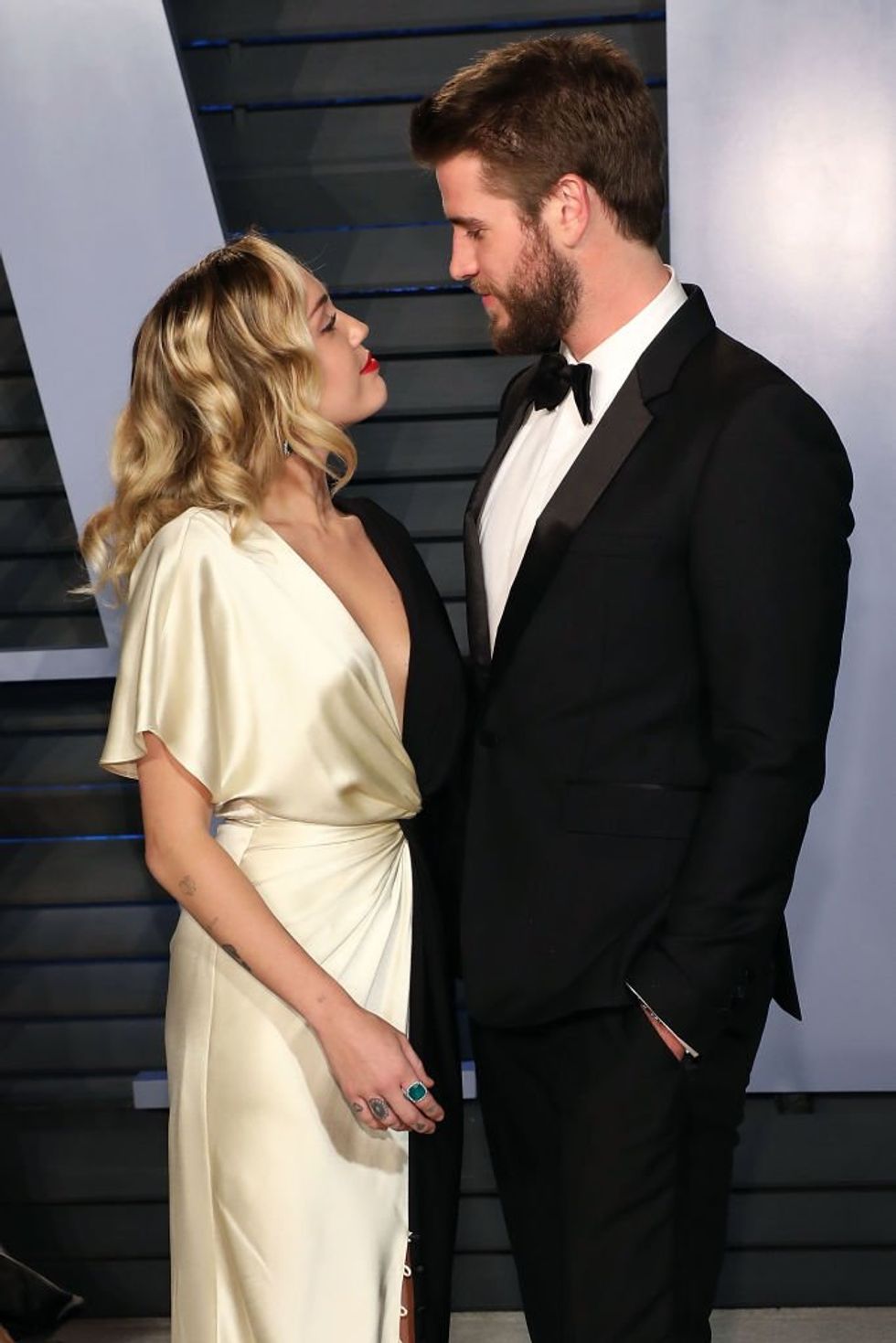 via: Getty Images
Miley took Hemsworth's last name - without even discussing it beforehand. When he revealed this fact, Hemsworth pretended to well-up upon hearing the news, but it's clear the gesture meant a huge amount to him.
"She'll still be obviously known as Miley Cyrus," he assured hosts.
"But she took my name, which is great. That was honestly one of the best things about it. I didn't ask her to take my name - but she was like, 'No, of course I'm taking your name.'"
He also talked about how much he loves being husband and wife with the star.
Hemsworth shared that he's just about got used to calling Cyrus his wife, but that the novelty of "the first two weeks was really fun."
Host Kelly Ripa shared an interesting fact.
She told Hemsworth, "People that refer to their spouse as 'my husband,' 'my wife,' tend to have a longer lasting marriage." Hemsworth reassured fans of the couple that he has Cyrus's contact saved in his phone as simply "Wife."
It's all basically too cute to handle.
The quieter, more low-key ceremony was designed to be simpler and less glitzy than a traditional celeb wedding. "We know how we feel about each other," explained Hemsworth. See their
wedding photos here
!
And it's clear Cyrus feels very much the same way.
HBD 2 Da Hubz https://t.co/ijANCWnX2H

— Miley Ray Cyrus (@Miley Ray Cyrus)1547440768.0
On Hemsworth's twenty-ninth birthday last month, Cyrus took to Twitter to share an enormously long list of everything she loves about him. Our hearts!
What can we say?
We love a happy ending. And even though this one took ten years to finally come around, we can tell it was absolutely worth waiting for. Congratulations!
And catch Liam in his new movie, Isn't It Romantic, in theaters now!
Swoon!