This is not a drill: Lifetime have just announced their long-awaited catalog of Christmas movies for this year, and it looks like they've made some big changes...
Here are all the details.
It may only be August, but Lifetime are already getting fans geared up for Christmas.
The long-awaited marathon of Christmas movies is a big deal on the channel, with viewers eagerly awaiting what movies they'll be able to get their teeth into on the run-up to the holidays.
But this year, the channel is making some long-needed changes.
And reactions have been strong, to say the least.
While there's no doubt changes are long overdue, the movie industry is finally starting to become more inclusive...
From casting people of color in leading roles to LGBTQ+ representation, we're starting to see some long-needed progress.
For instance, smash-hit superhero movie Black Panther was seen as a leap forward in diversity.
via: imdb
The Oscar-winning movie marked the first big-budget and well-hyped superhero movie with an all-Black cast.
Away from the big screen blockbusters, however...
Other filmmakers are also starting to make more effort to be inclusive, including when it comes to LGBTQ+ characters.
One of the networks trying to take steps forward with this is Lifetime.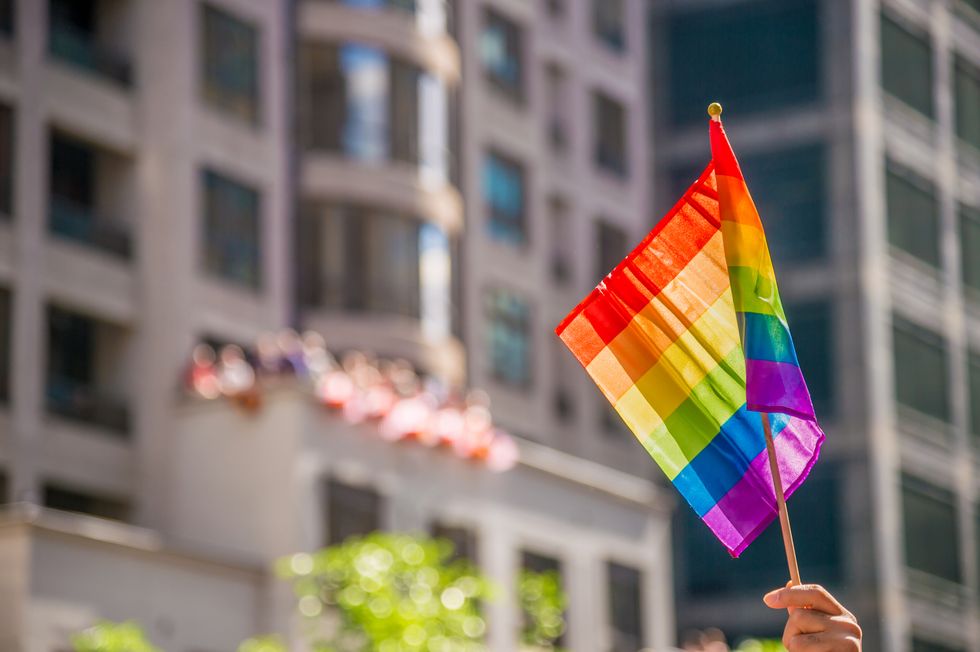 via: Getty Images
This week, Lifetime unveiled plans for thirty new movies that will make up its hotly anticipated "It's a Wonderful Lifetime" lineup - and they are making some changes.
It may only be August...
But that's not stopping us from getting excited for the upcoming festive spectacles.
But there's always been an issue with this made-for-TV holiday entertainment.
In the past, it's consistently failed to be LGBTQ+ inclusive.
So far, all of Lifetime's Christmas movies have featured straight couples at the front and center.
via: imdb
Until now, that is.
Scheduled to kick off in mid-October, the lineup, of course, contains the typical small town, cheesy festive flicks we all know and love.
via: imdb
We expected nothing less to gear us up for Christmas!
However, this year's festive lineup will also include The Christmas Setup.
The movie marks the first time a same-sex romance has taken center stage.
The network made some progress when it featured a same-sex kiss in one of its movies last year...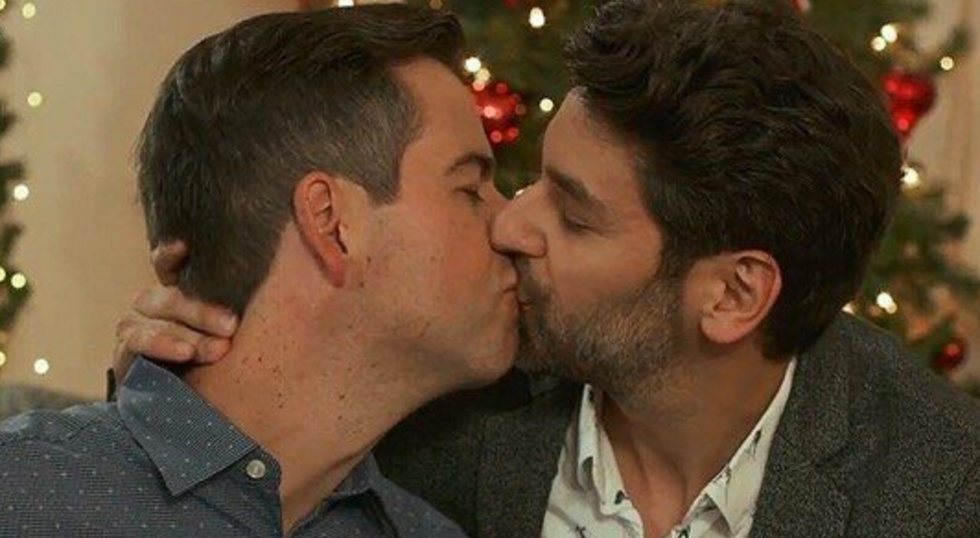 But
The Christmas Setup
is the first time a same-sex couple is the lead in the movie.
According to the synopsis, the movie will follow Hugo, a New York corporate lawyer, and his best friend, Madelyn.
The pair head to Milwaukee to spend the holidays with Hugo's mom Kate, who is also in charge of the local Christmas celebrations.
Acting as matchmaker, Kate sets Hugo up with his high school friend, and secret crush, Patrick.
But, as their relationship blossoms, a spanner is thrown into the works when Hugo gets offered a big promotion requiring a move to London.
Here's what the official synopsis says:
"Ever the matchmaker, Kate arranges for Hugo to run into Patrick, Hugo's high school friend, and secret crush, who has recently returned after a successful stint in Silicon Valley. "As they enjoy the local holiday festivities together, Hugo and Patrick's attraction to each other is undeniable, and it looks as though Kate's well-intentioned Santa-style matchmaking is a success. But as Hugo receives word of a big promotion requiring a move to London, he must decide what is most important to him."
Lifetime's announcement comes weeks after the Hallmark Channel pledged to shake up their popular Christmas movie lineup.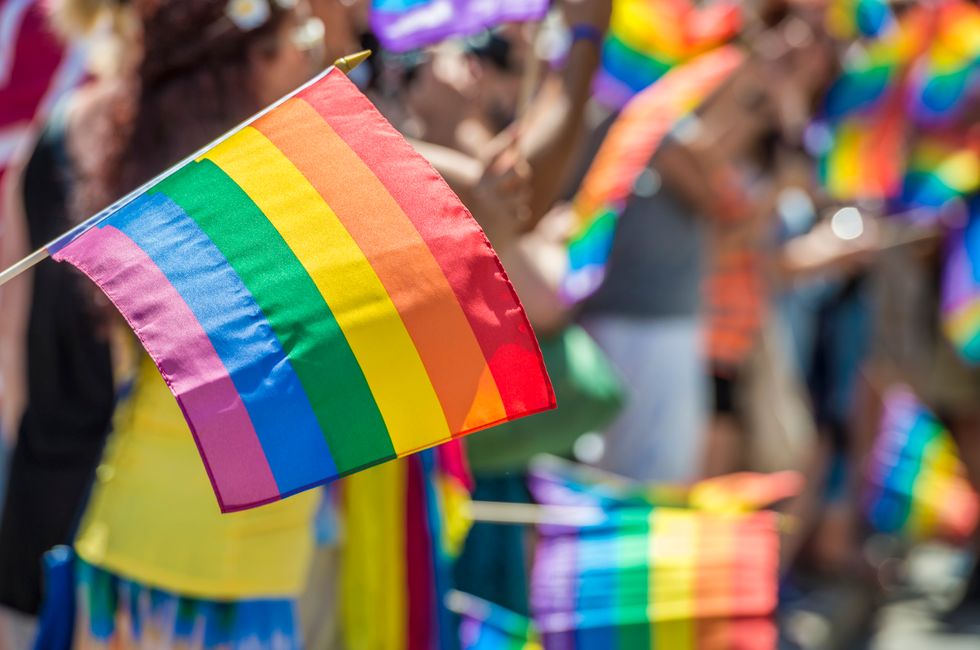 via: Getty Images
The infamous network said they would be making an effort to include "LGBTQ storylines, characters, and actors" in its holiday-themed movies.
The announcement of Lifetime's festive flick has been heaped with praise from critics.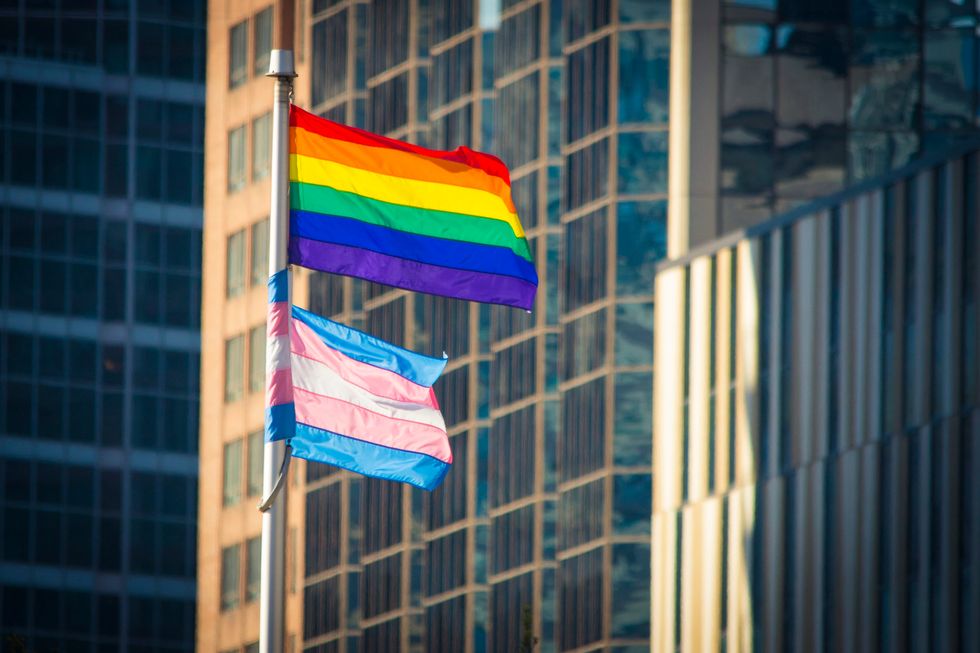 via: Getty Images
The Daily Beast's
Tim Teeman
applauded the upcoming movie for its effort to "shake up these snowy, typically heterosexual worlds of love."
Others, however, weren't completely satisfied.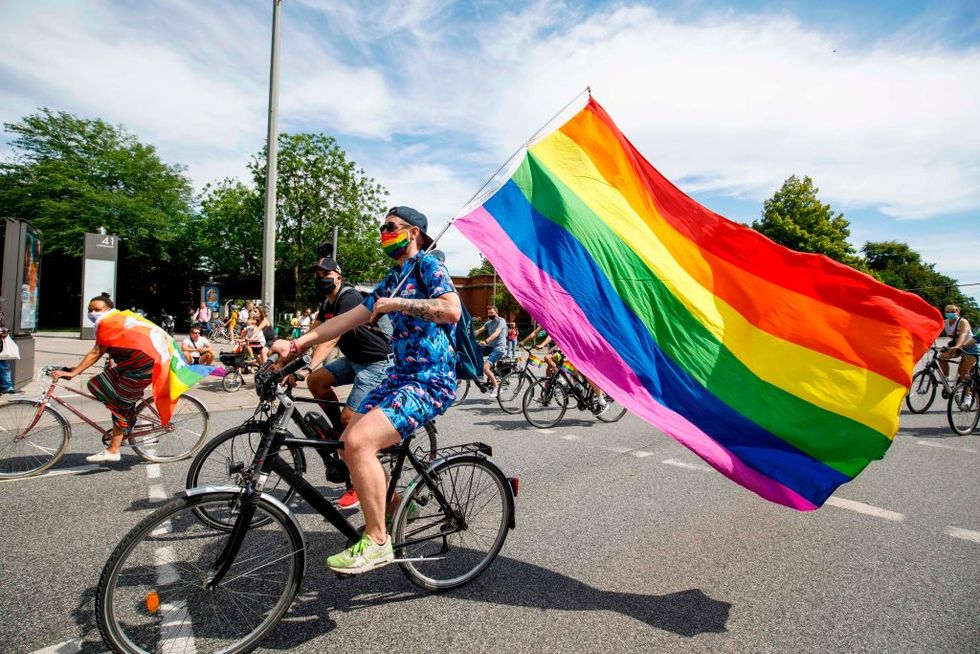 via: Getty Images
While it's certainly a step in the right direction for Lifetime, many urged networks to shine a light on LGBTQ+ storylines and romances in their productions overall - not just during the holidays.
The cast and creative team for The Christmas Setup is yet to be announced.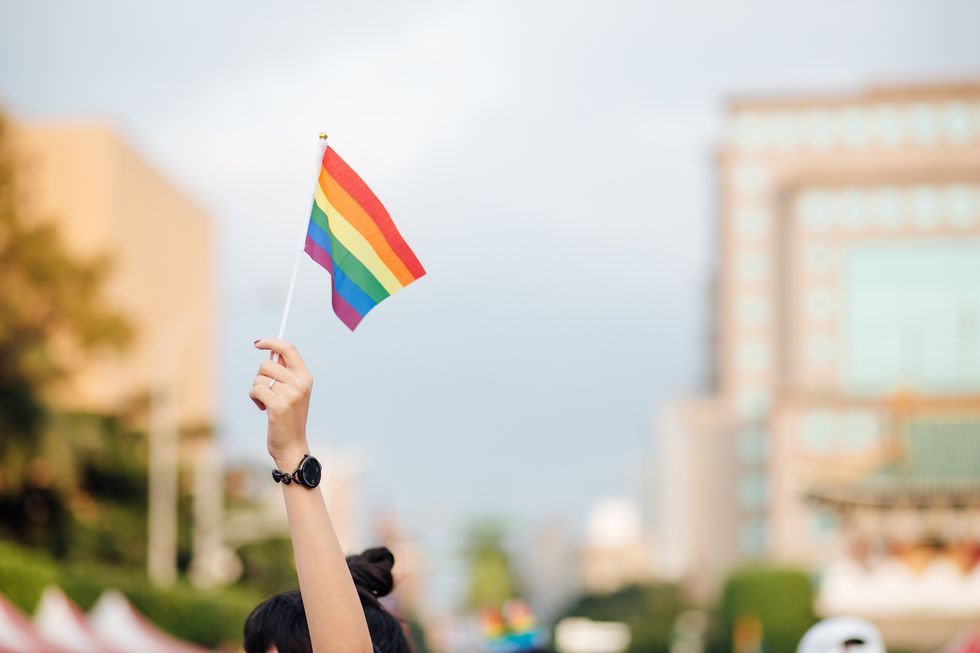 via: Getty Images
But reactions to the news of the movie have been
pouring
in nevertheless.
Many praised Lifetime for the move...
@HuffPost About time. Love is love- too damn little of it in America these days

— ThreedogtwocatNight (@ThreedogtwocatNight)1596508463.0
And felt that LGBTQ+ representation in the festive movie catalog was a long time coming.
Reactions to the news came in strong.
Some think Lifetime is doing more for inclusivity than its rival, Hallmark.
All in all, people seem very excited to watch.
In the meantime, while you wait for the flick to drop, scroll on to find out why people are furious about Millie Bobby Brown's role in her upcoming Netflix movie...