Lil Nas X has captured the attention of the world yet again as he prepares to give birth… Figuratively. We think.

He's been teasing his "pregnancy" on social media for months.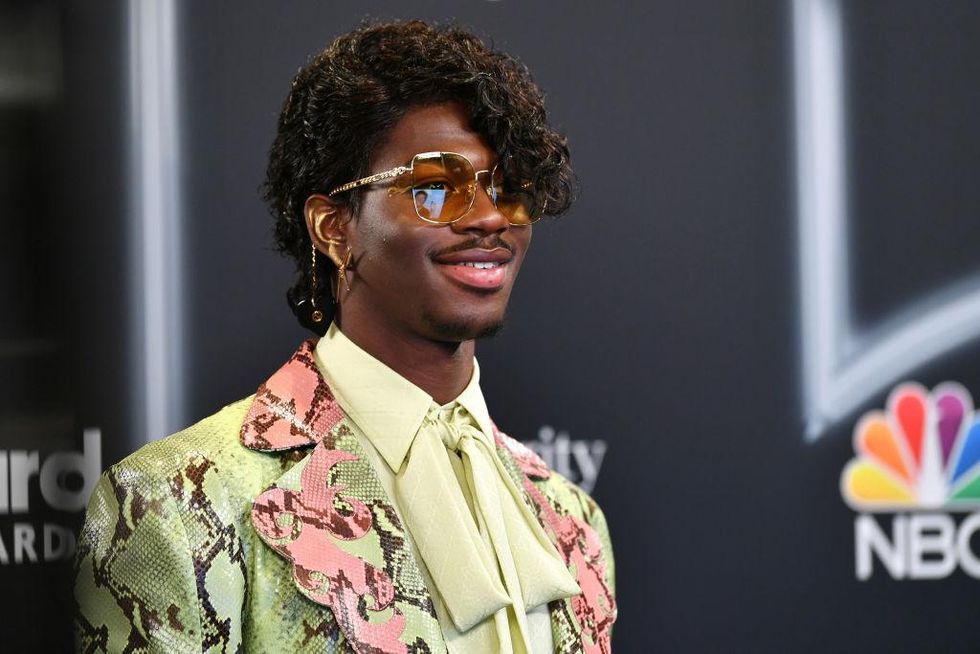 Earlier this week, he showed off his "baby bump" at his baby shower.

But now, it seems that his baby could be here sooner than we expected…
As his "contractions" have started…

The "Old Town Road' singer shared a video in which he showed his fans the final stages of his "pregnancy" journey… And people have commended him for the creativity behind the idea.

But Lil Nas X has always been known for his creatvity…
Now, Lil Nas X was born Montero Lamar Hill in 1990. Hailing from Georgia, the rapper is best known for the country rap song "Old Town Road" in which he collaborated with Billy Ray Cyrus.

After dropping out of his first year at the University of West Georgia, Lil Nas began working on the internet in the hopes of becoming a successful internet personality.

By trafficking in memes, viral threads, engagement bait, and Nicki Minaj stanning, Lil Nas X was able to create a 6-digit follower base on Twitter, and it was that platform that would eventually serve as a springboard for "Old Town Road."

In 2019, the rapper also came out as gay.
He announced the news on his Twitter account at the end of Pride month, saying, "Some of y'all already know, some of y'all don't care, some of y'all not [going to f*** with me] no more. But before this month ends I want y'all to listen closely to c7osure," followed by a string of rainbow emojis.

He then shared a video of his single "C7osure…"
"C7osure" finds Lil Nas X singing about a desire to live a more authentic life.
"Ain't no more acting, man that forecast say I should just let me grow… No more red light for me baby, only green, I gotta go… Pack my past up in the back, oh, let my future take ahold… This is what I gotta do, can't be regretting when I'm old."

"Deada** thought I made it obvious," he then said on Twitter with a picture of his album cover with a rainbow on it.

Lil Nas X then made history…
By being the first-ever openly gay man to receive a CMA Award.

Billy Ray Cyrus won the Musical Event of the Year along with Lil Nas X.
They remixed "Old Town Road" together, and this was a serious marking point for the LGBTQ+ community as Lil Nas X was the first-ever openly gay man to receive a CMA Award.

However, the musician's original version of "Old Town Road" was controversially removed from Billboard's Hot Country chart after being deemed to not have "enough elements" of country music.

"'Old Town Road' does not embrace enough elements of today's country music to chart in its current version," claimed Billboard.

But "Achy Breaky Heart" hitmaker Billy Ray Cyrus came to the rescue…
He helped the rapper to remix the original song enough to allow it to be deemed "country enough," which eventually led it to make it into the charts.

The song then went on to become the longest-running number-1 track on the Billboard Hot 100 Chart.
It was enough to displace previous hitmakers like Justin Bieber, Mariah Carey, and Boys II Men.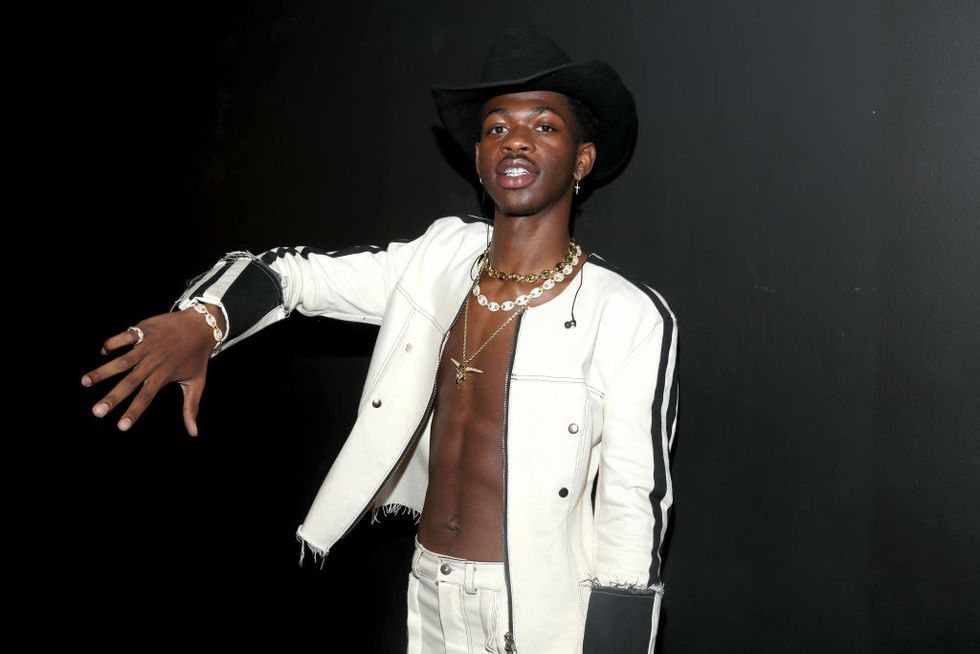 In an interview with the New York Times back in May, the rapper admitted he was unemployed at the time he made the song.
"I was not working. I was pushing my music through the internet full-time."


Lil Nas X is a perfect example of how hard work and dedication can take you to many places.

But in recent months, Lil Nas X has been in the headlines for other reasons.
In a publicity stunt to promote his upcoming album, he's been posing with a fake pregnant belly.

Earlier this week, he even threw a baby shower.
Surrounded by blue balloons and cakes, Lil Nas X shared a picture to Instagram writing: "About to kick off my baby shower. Trying not to cry omg."

But now, he's taken the stunt to a whole new level…
And people have very mixed opinions about it…










Lil Nas X has shared a video of him "having contractions."
Posted to Instagram, the video shows Lil Nas X breathing heavily while holding his stomach and saying: "Hold on, I think it's coming. I think the baby's coming."
Are you excited for Montero to be "born"?