Chester Bennington, the lead singer of Linkin Park, passed away in late July of this year. People were heartbroken after committed suicide at the age of 41.
Now, after careful consideration, the band is releasing the 'Carpool Karaoke' episode that they made with actor Ken Jeong days before his untimely death. Chester appears happy, joking around with his bandmates and dancing animatedly along with the songs. Scroll to the bottom of this page to view the heart-wrenching 23-minute episode.
The band posted the video to their Facebook page yesterday.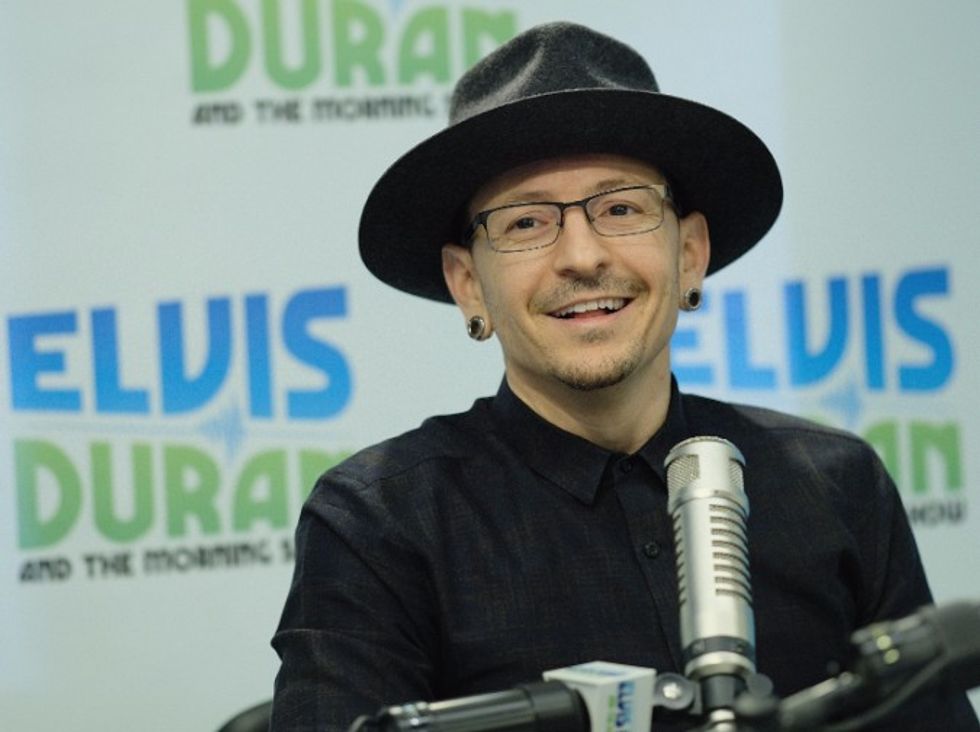 via: Getty Images
They included a forward in which they dedicated the video to their beloved bandmate. In the video, Ken Jeong and the band
sing
 Outkast's "Hey Ya," Red Hot Chili Pepper's "Under The Bridge," and their own hits, "Numb," "In The End," and "Talking To Myself."
The band included a comment on the video linking to a fund they established to honor Chester.
The website says, "Music For Relief has established the One More Light fund in memory of co-founder, Chester Bennington. The fund will honor his generous spirit and his desire to help others."
Over 6.7 million people have already viewed the video on Facebook.
This video brings attention to the fact that people may not show outwards signs when they struggle with mental health. If you or someone you know is struggling, you can go 
here
, 
here
, or
here
to find resources.