There's something about unlikely animal pairings that just warms our hearts. But even better than an odd couple? Well, that would have to be an odd throuple. 
Yep, you read that right. Here we have a lion, tiger, and bear (oh my) who appear to be the best of friends - and our hearts are melting.
There's something the whole internet find undeniably cute.
Animals are great, obviously - but when 2 different animals become BFFs, well, that's too much for our little hearts to handle.
But a recent animal trio has gone viral.
There are 3 species sharing an unlikely friendship - and it can't just be popular because of The Wizard of Oz, right?
The pictures are just heart-melting.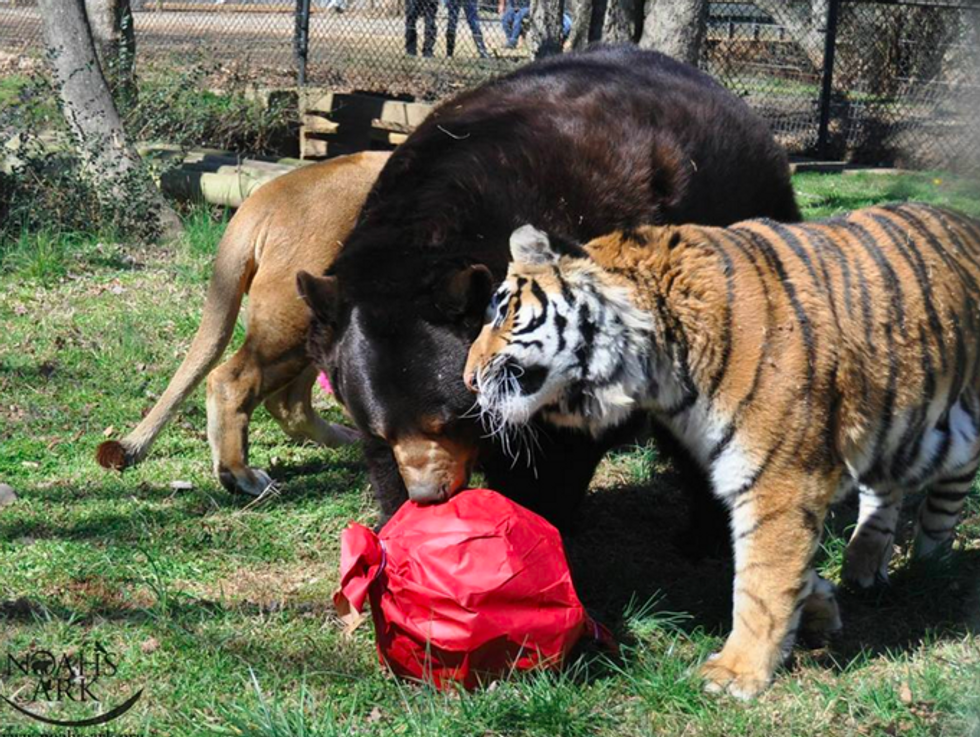 via: Facebook
And what makes the story even cuter? These three were all rescued together as cubs, which explains their strong bond.
Baloo the black bear, Leo the lion, and Shere Khan the tiger all live at Noah's Ark Animal Sanctuary (NAAS) in Georgia.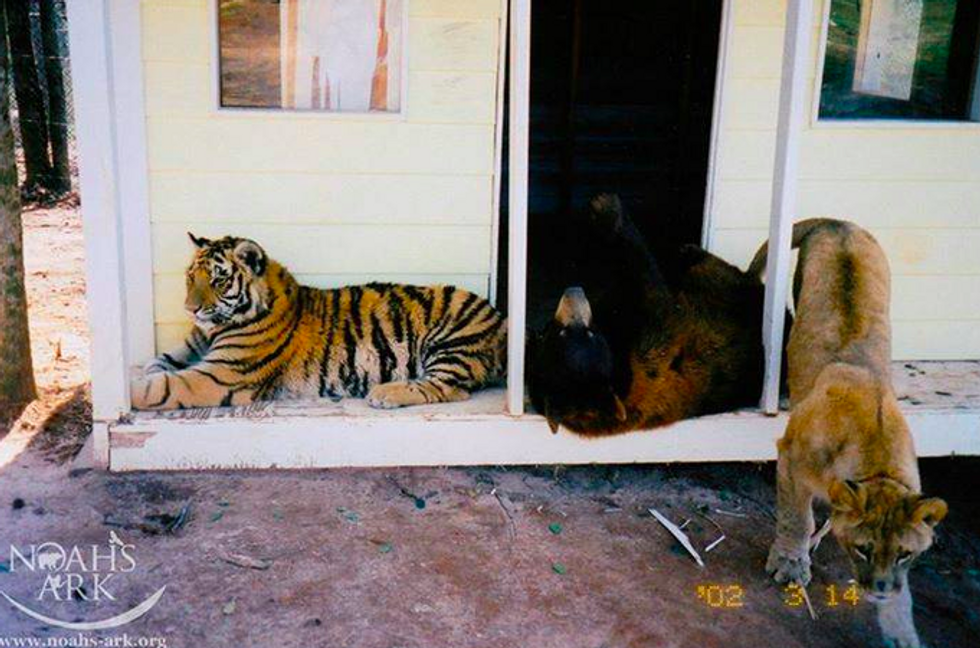 via: Facebook
They were found together in a basement as cubs during a drug raid in the state.
All 3 were suffering badly with malnutrition.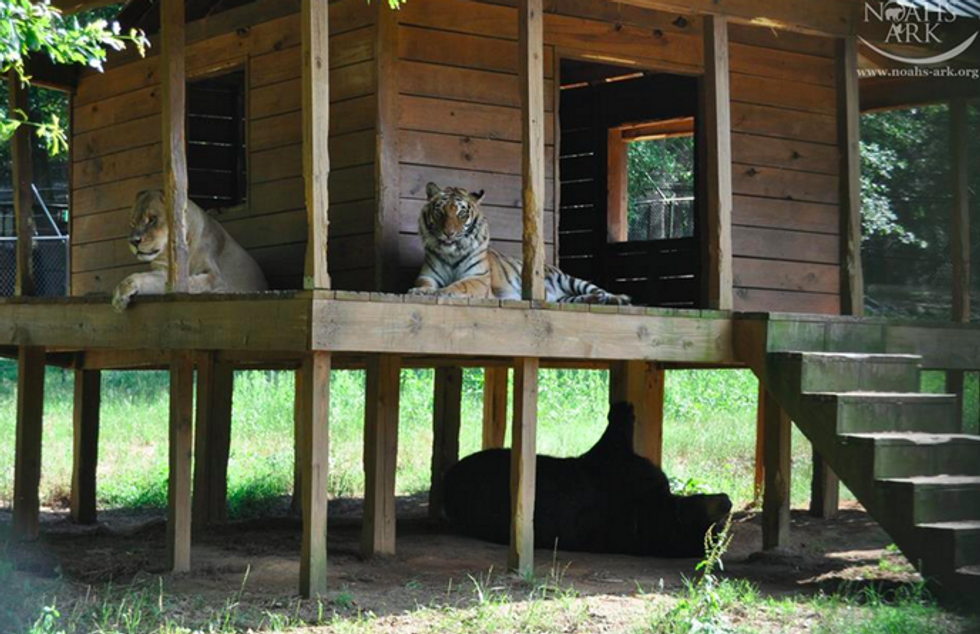 via: Facebook
And to make matters worse, they were all infected with parasites, too.
Shere Khan is named after the famous Jungle Book tiger.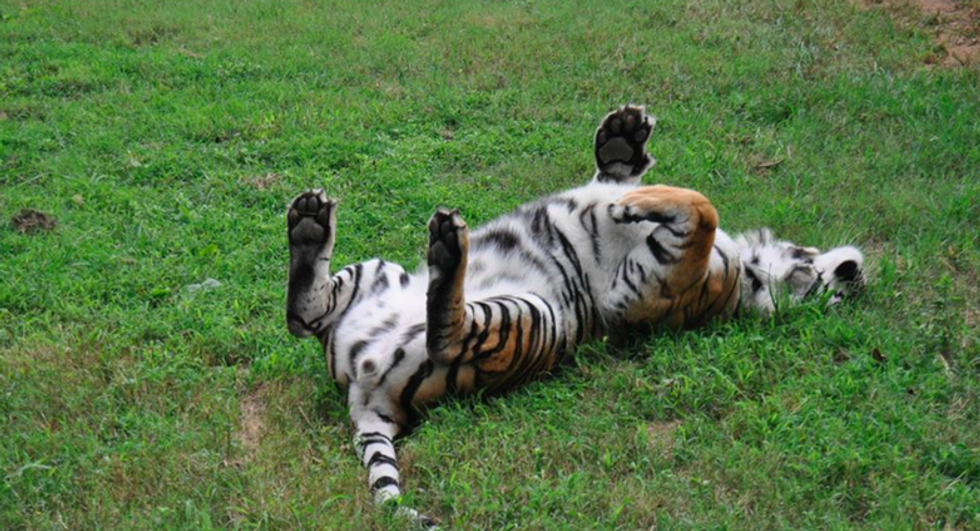 via: Facebook.
He has a more mischevious and affectionate personality, as demonstrated here.
Leo is named after his Latin name.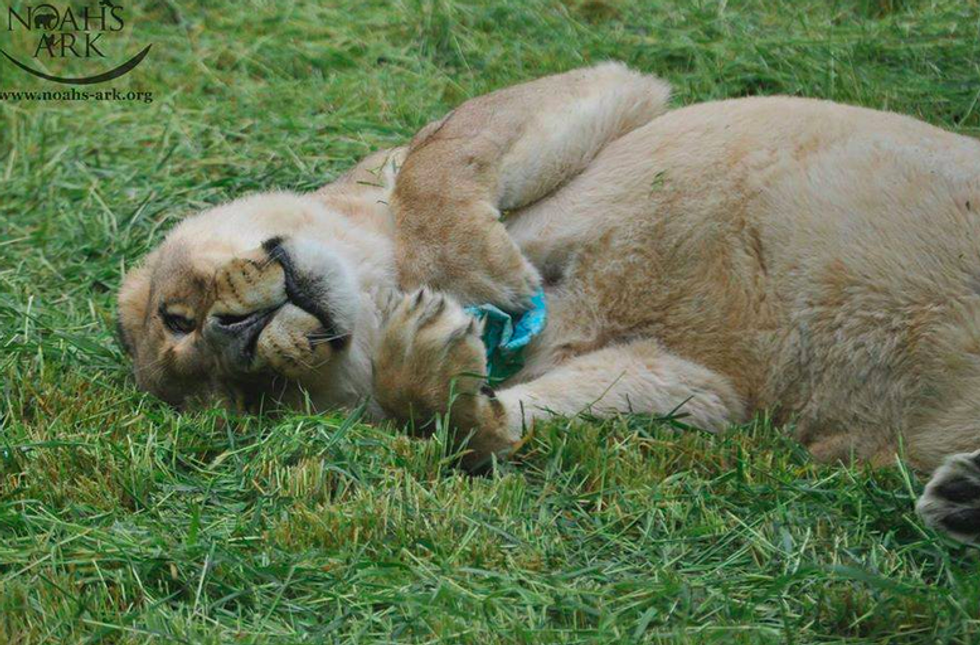 via: Facebook
He's supposedly more stoic than his peers, and loves a good nap. (Who doesn't?)
And Baloo is another Jungle Book name.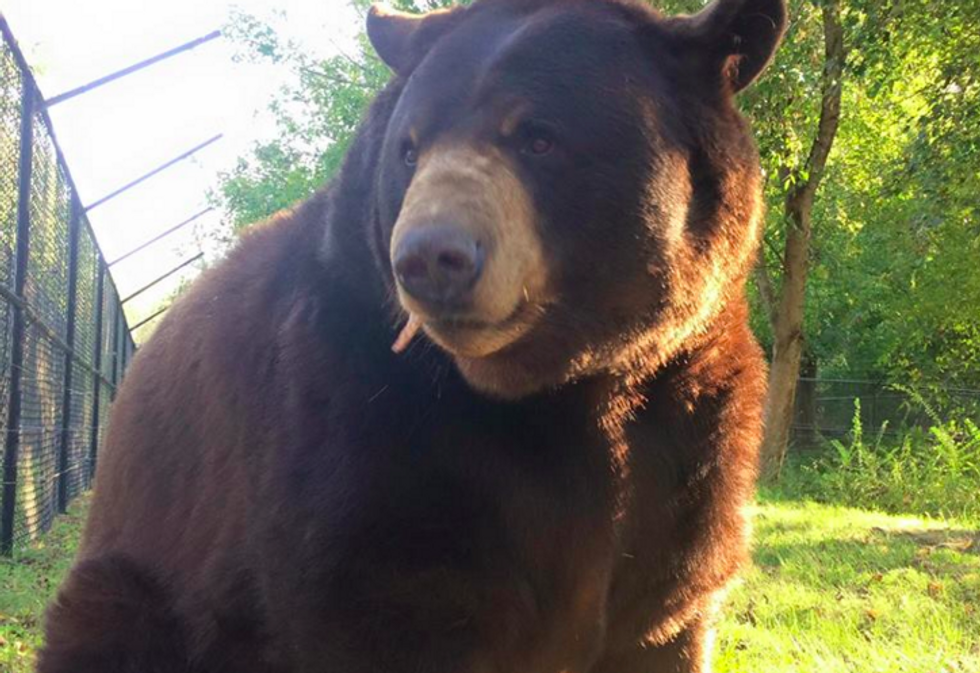 via: Facebook
He's a confident bear who loves a sweet treat. We can relate!
The 3 have all recovered from their early health issues.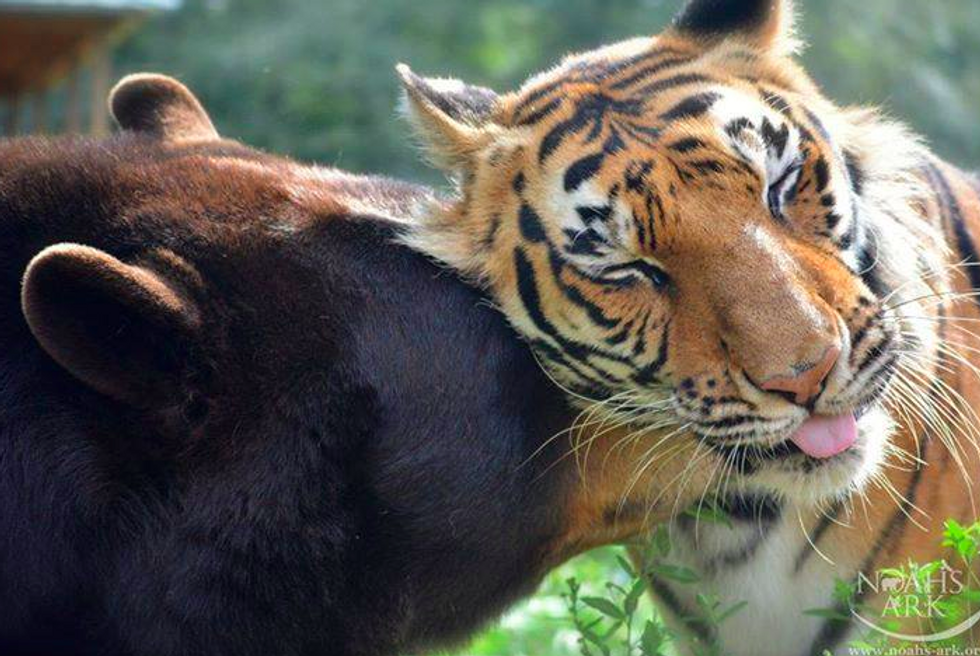 via: Facebook
And it's believed their traumatic early start in life has created a bond between the 3.
The 3 are uber-affectionate with each other.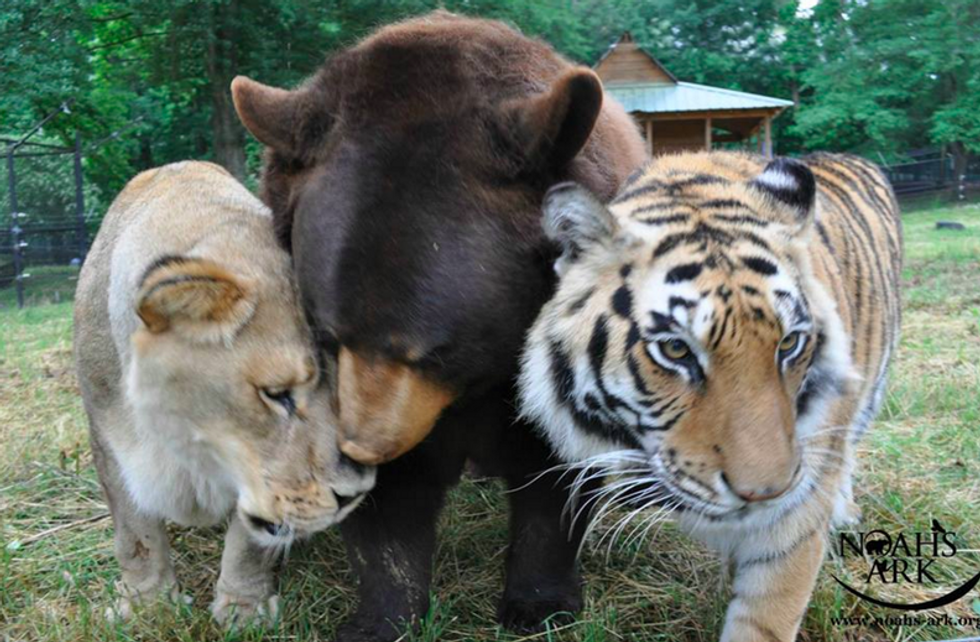 via: Facebook
And though they're older now, they still enjoy playing with their best pals. Fancy more cute bears? You're gonna love this guy playing with a ball - we can hardly take the adorableness.