Finally
, we now know what Prince William whispered to Kate during Prince Harry and Meghan Markle's final royal event...
Who wouldn't love to know what goes on behind those closed royal doors?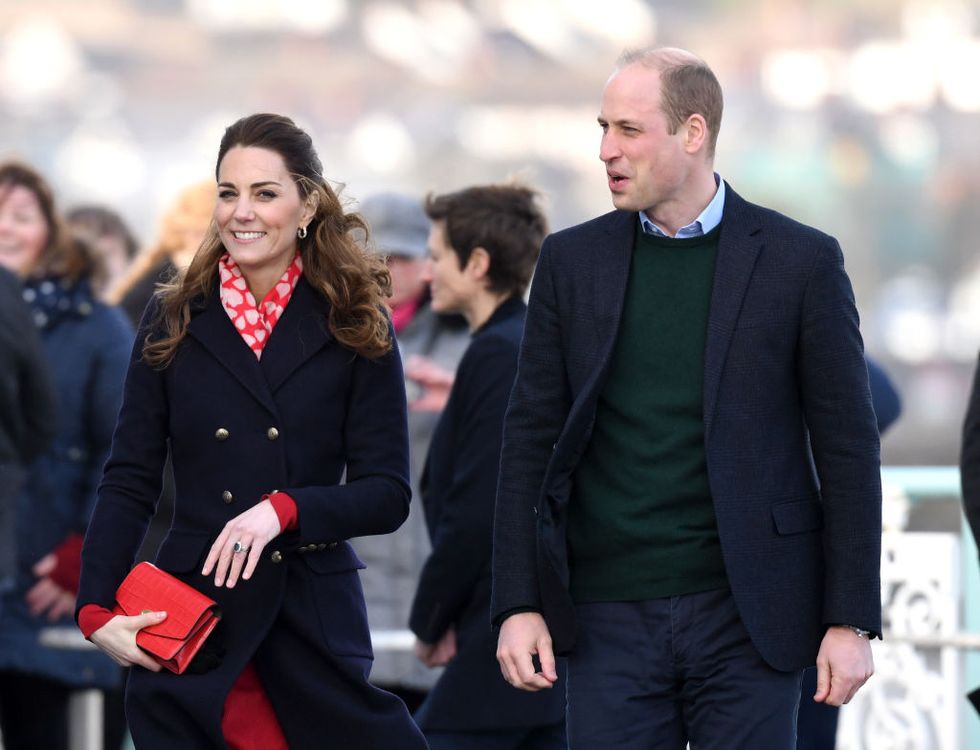 It's a curiosity shared by millions and it's also something that will probably
never
be revealed to us ordinary folk.
But thanks to some professional lip-readers...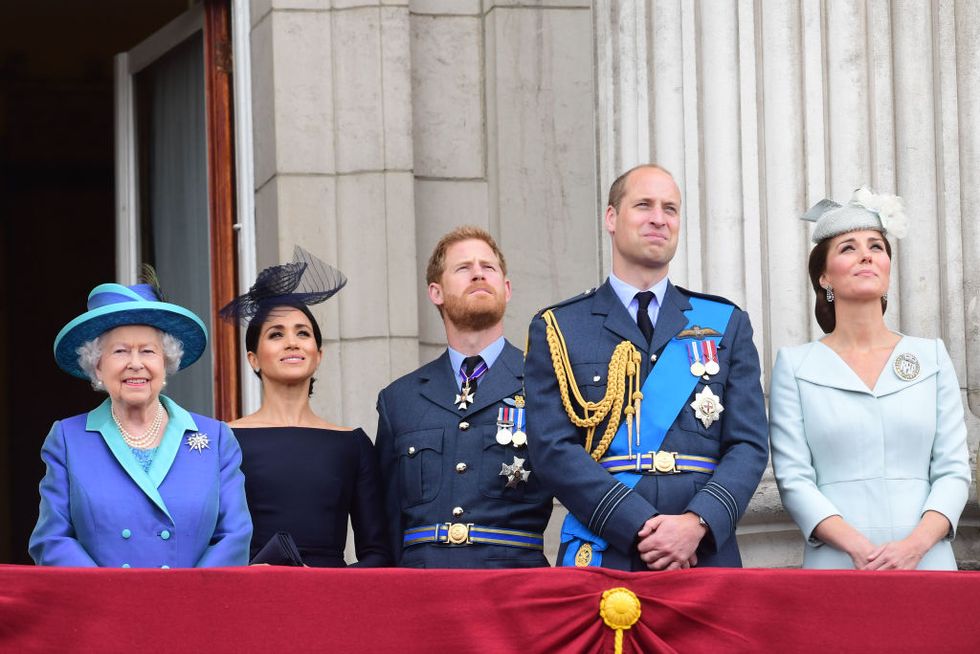 We can now hear a snippet of what the royals are whispering about.
And one lip-reader has just confirmed what William was "weirdly" whispering about to Kate at the last royal event...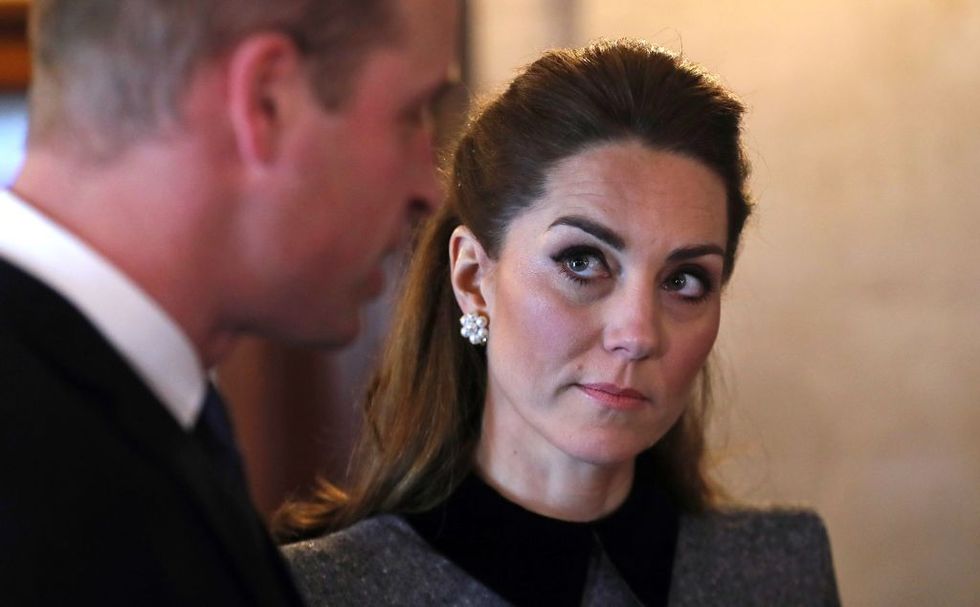 And what he said has truly shocked fans...
Now, Wills and Kate have long been royal favorites.
Following their lavish and highly documented
royal wedding
in 2011, the Cambridges have remained at the forefront of a modern, more progressive monarchy.
They met while studying at university.
Though their relationship was on and off for years...
via: Getty
They clearly couldn't stay away from each other, and their engagement was announced in 2010, 9 years after they first met.
And, ever since, we have followed them as their own little family grew.
In July 2013, Prince George Alexander Louis of Cambridge was born, becoming the third in line to the throne of Great Britain. Kate emerged from St. Mary's hospital in London in a blue polka dot dress, which many saw as a fitting tribute to Princess Diana, who wore a similar spotty attire herself some thirty-one years earlier.
Princess Charlotte followed shortly after.
via: Getty
Princess Charlotte Elizabeth Diana was born in May 2015, just under 2 years after her older brother.
The princess has actually made royal history.
via: Getty
Princess Charlotte became the first female royal to retain her claim to the throne, despite having a younger brother. Before the Succession to the Crown Act 2013, the birth of a son meant that he would leap over any older daughters in the line of succession.
Traditionally, Prince Louis would have overtaken Charlotte in the line to the throne.
via: Getty
But, now that Princess Charlotte hasn't been ruled out by gender, Prince Louis remains fifth-in-line to the throne, while Charlotte is fourth-in-line behind her older brother,
Prince George.
So, as you can see...
via: Getty
William and Kate really
are
paving the path to a more modern monarchy.
The couple are notoriously progressive during public events...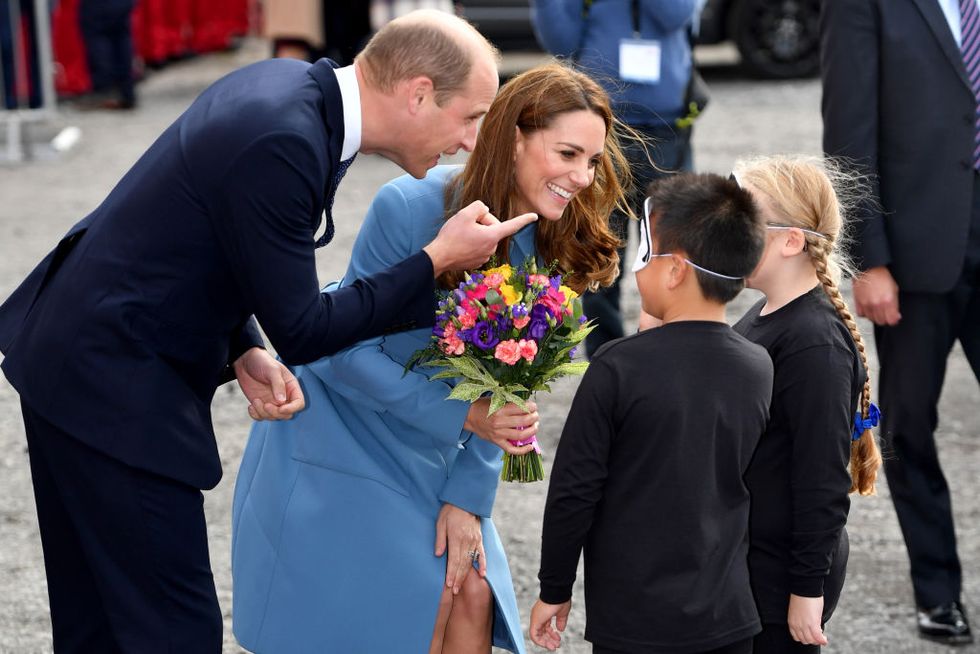 via: Getty
And they are always happy to mingle and have casual chats and conversations with members of the public.
And as for their own relationship?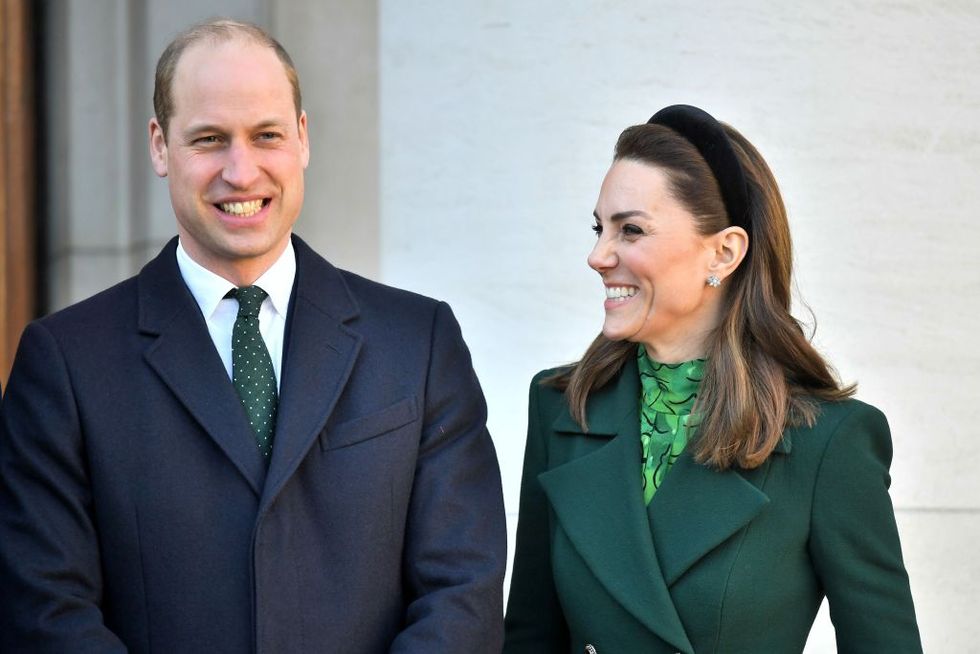 Well, I don't think there's anything to worry about there.
Footage from 2006 has resurfaced...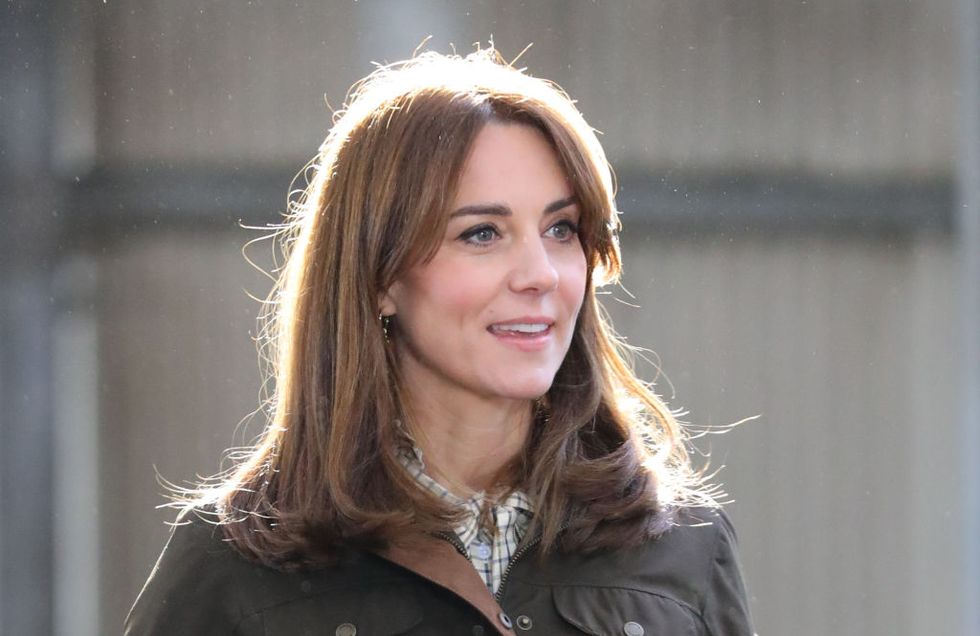 And it allegedly shows Kate making a somewhat cheeky comment about her then-boyfriend.
The footage was captured at this event...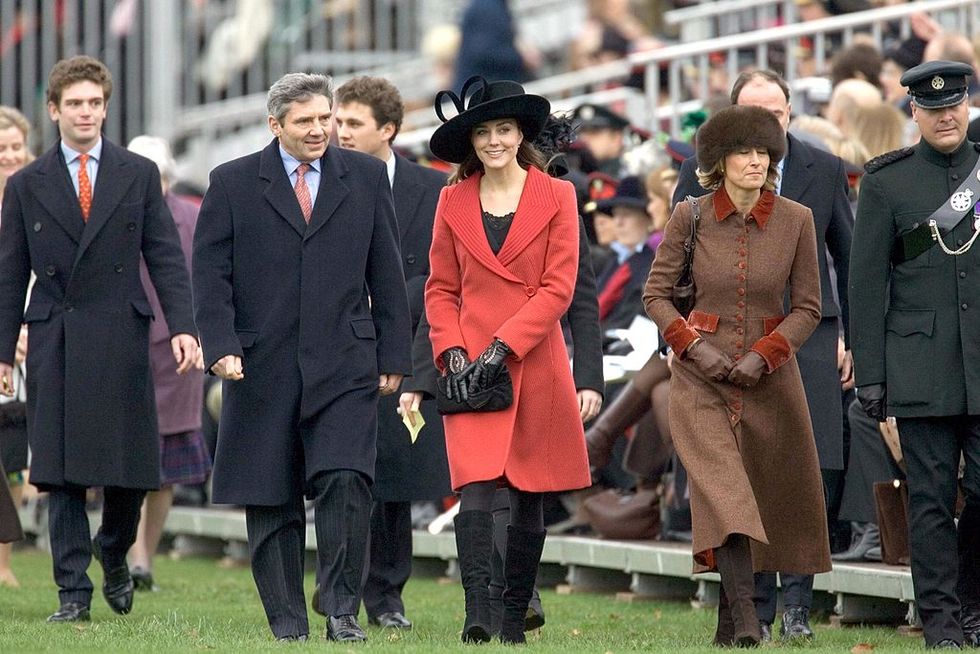 The Sovereign's Parade at the Royal Military Academy Sandhurst, where William was graduating from the RAF.
His girlfriend at the time, Kate had attended wearing a formal black hat, a lavish red coat...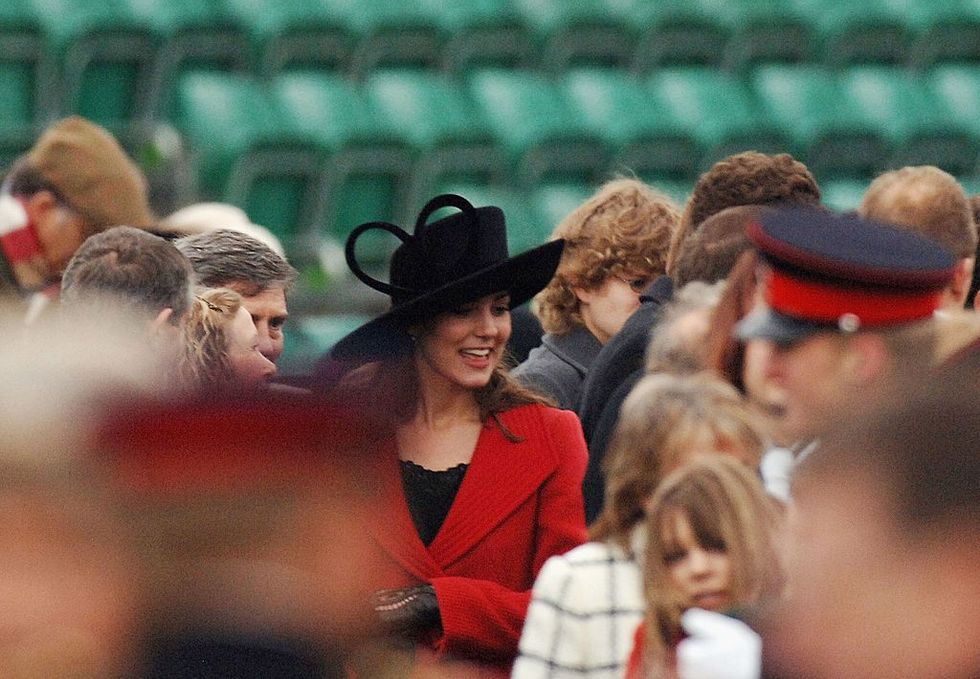 And a streak of mischief.
As William took part in the parade, Kate watched on...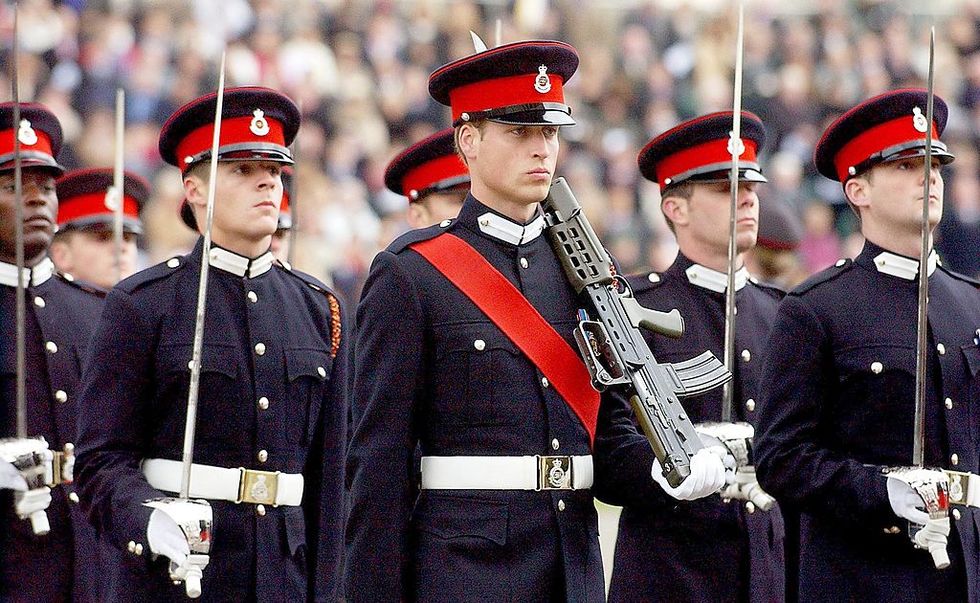 And, evidently, she liked what she saw.
And this is all thanks to a lip-reader who featured in the documentary, Royal Wives.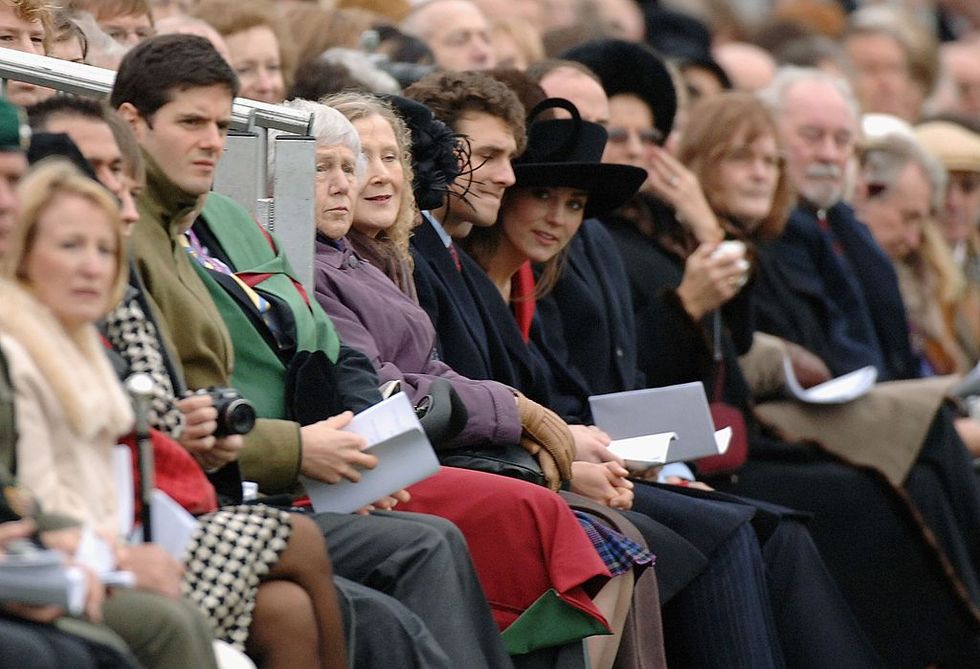 The lip-reader analyzed the footage and according to their findings, Kate appeared to be
very
impressed.
The said lip-reader reported that, as Kate pointed her boyfriend out...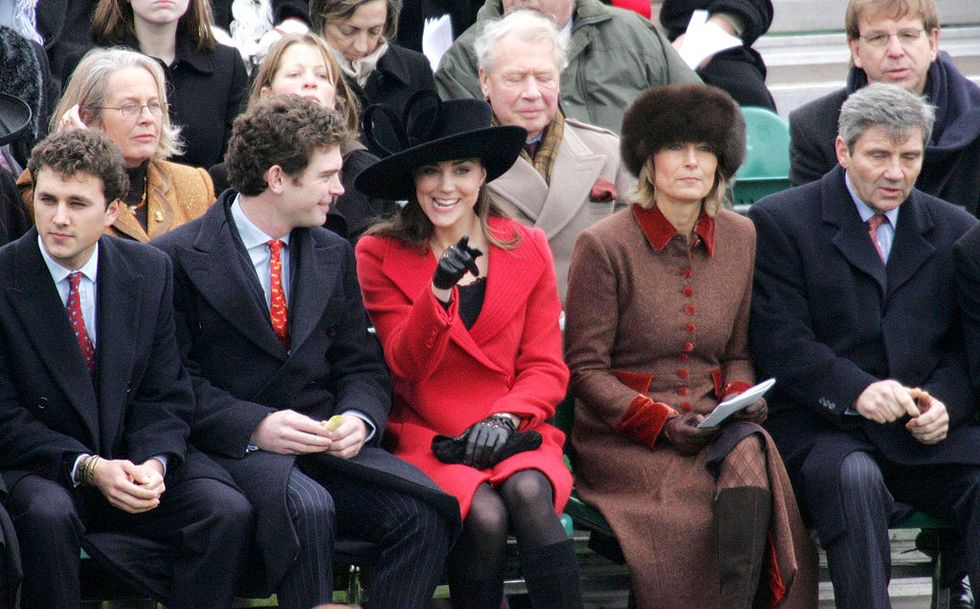 She had
said
: "I love him in uniform, he's so, so sexy."
Ah, the beauty of lip readers...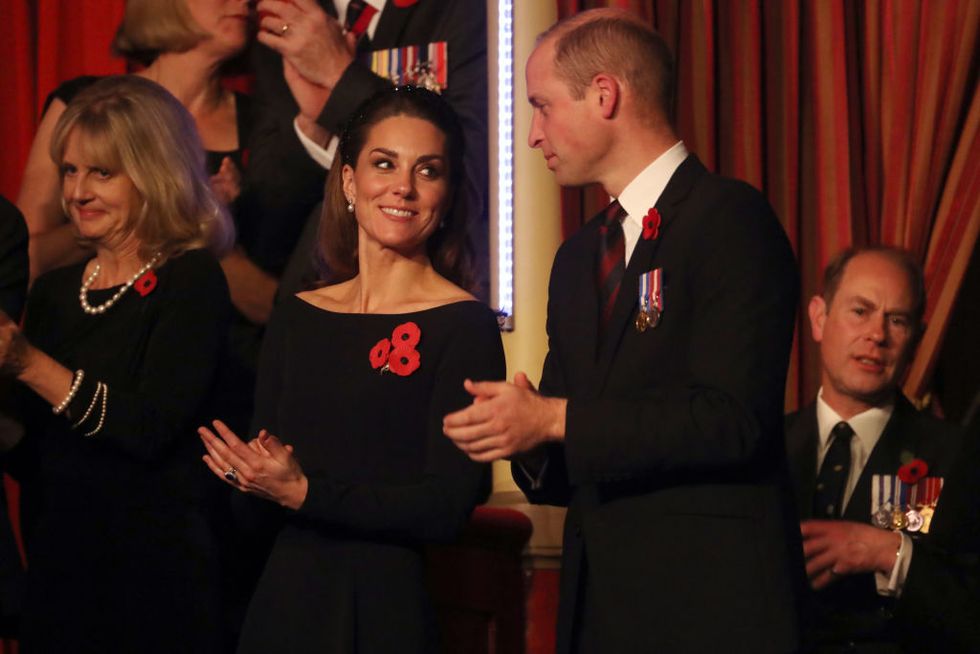 Where would we be without out them? And now, it seems that these professionals are at it again!
Who remembers the last official royal event?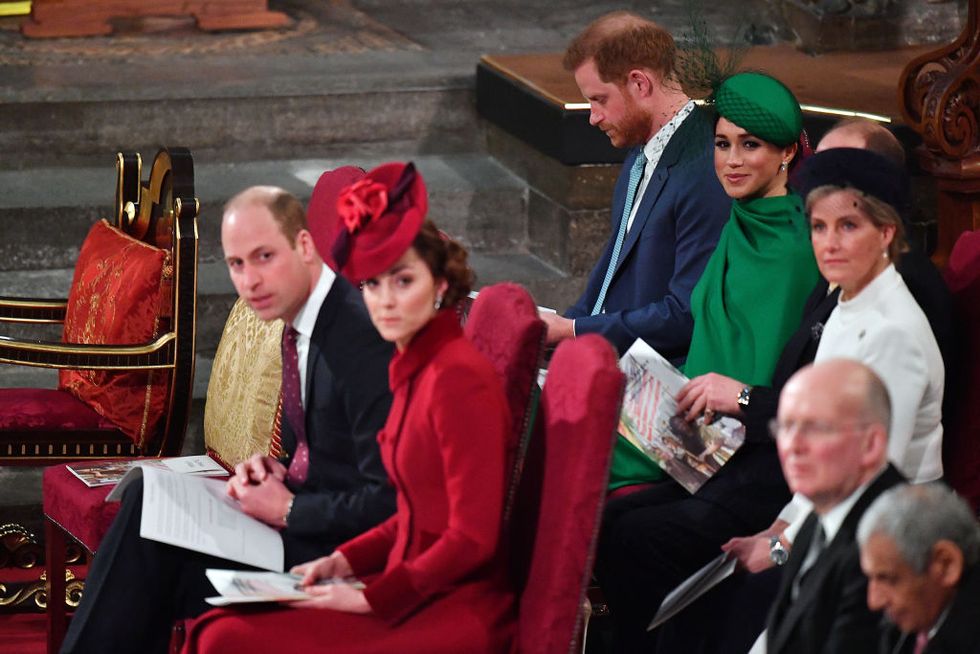 The royals were all last seen together in Westminster Abbey at the beginning of March, just weeks before the U.K. entered a national lockdown due to the pandemic.
Fans immediately noticed the lack of communication between Prince William and his little brother, Prince Harry...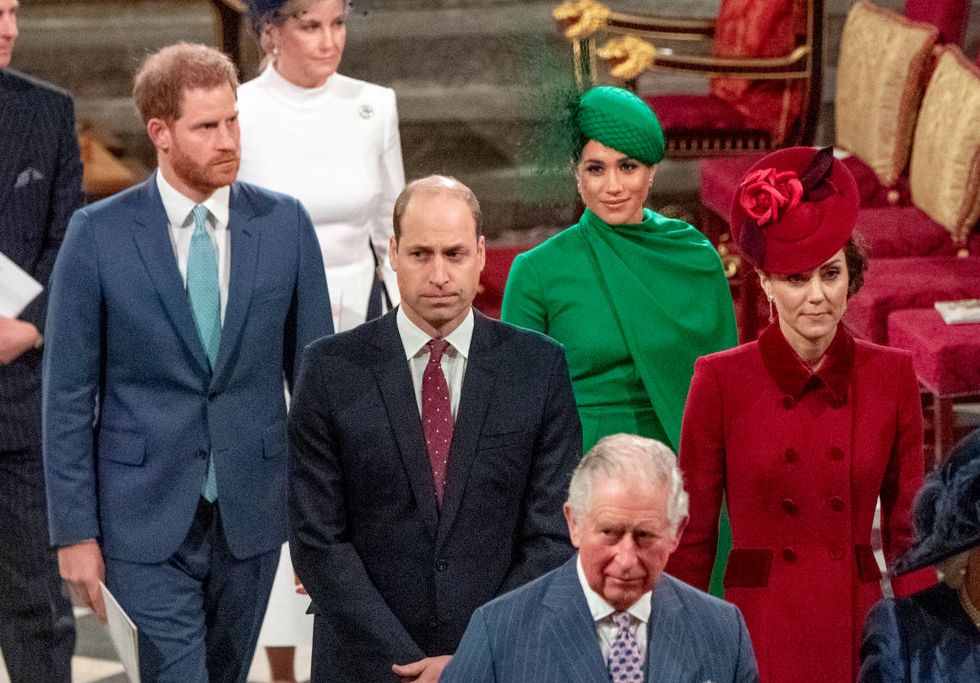 And there's no denying how tense things seemed between the family,
especially
considering this event took place just 2 months after Harry and Meghan announced their departure from royal duties.
William and Kate were seen awkwardly whispering during the service as Meghan and Harry sat behind them...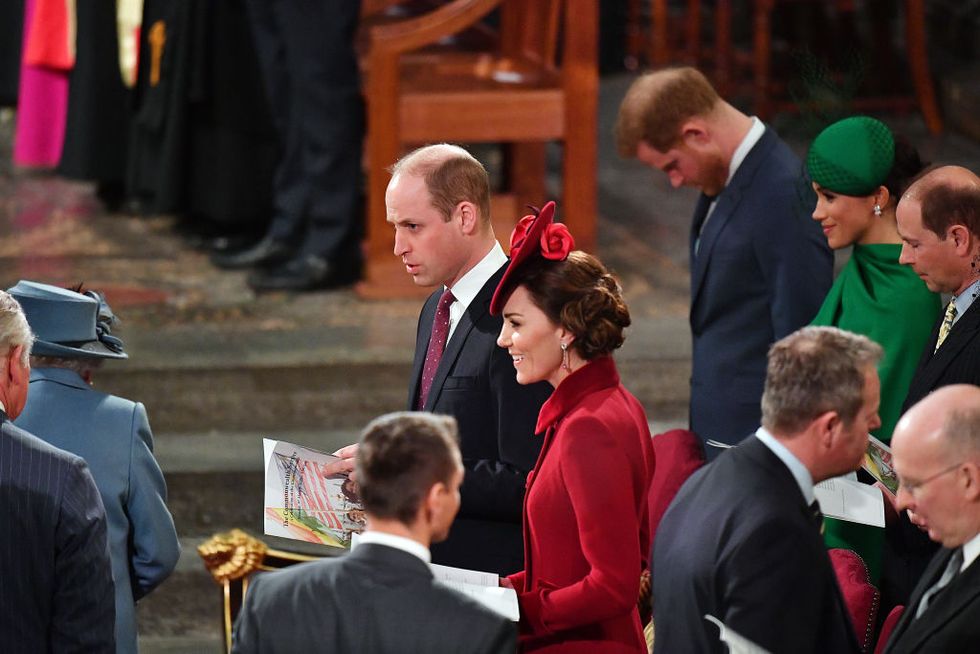 And it got
everyone
wondering what on earth it was that they were speaking about.
But when a lip-reader had a look at the footage...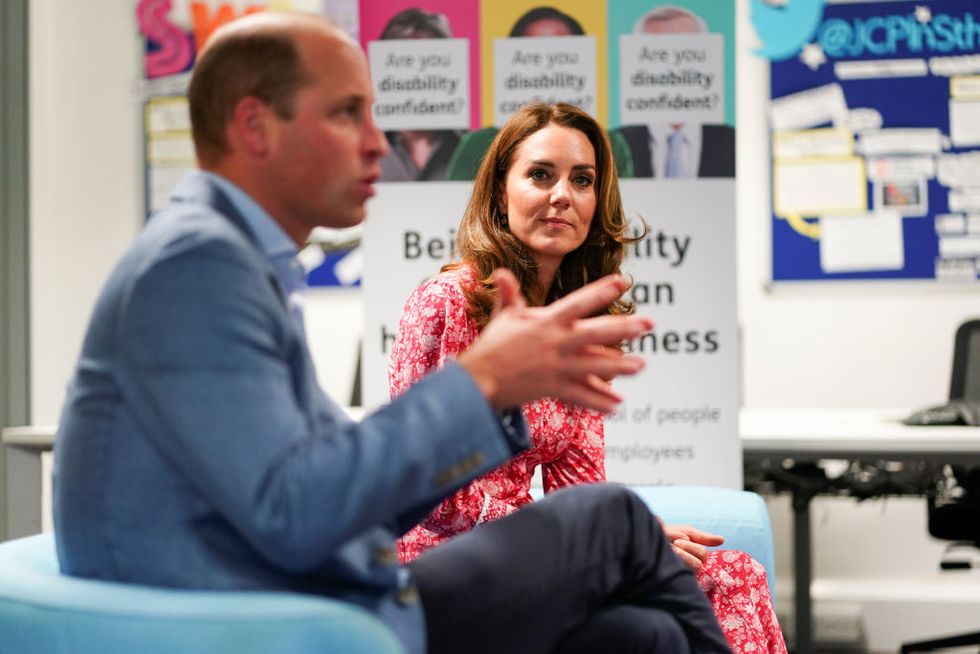 It turns out that William's whispering to his wife was a little different than initially expected...
Comments flooded in fast...
Apparently, William said: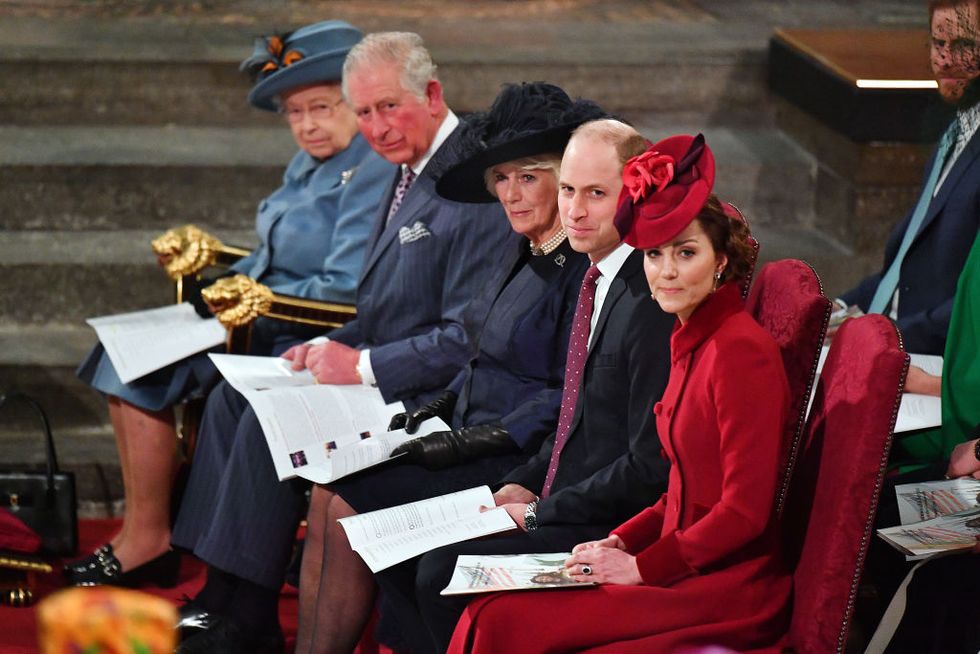 "This whole handshaking thing is weird. We're going to have to put a load of hand gel on after this," according to
reports.
It seems that the future King of England had a sense of what was coming!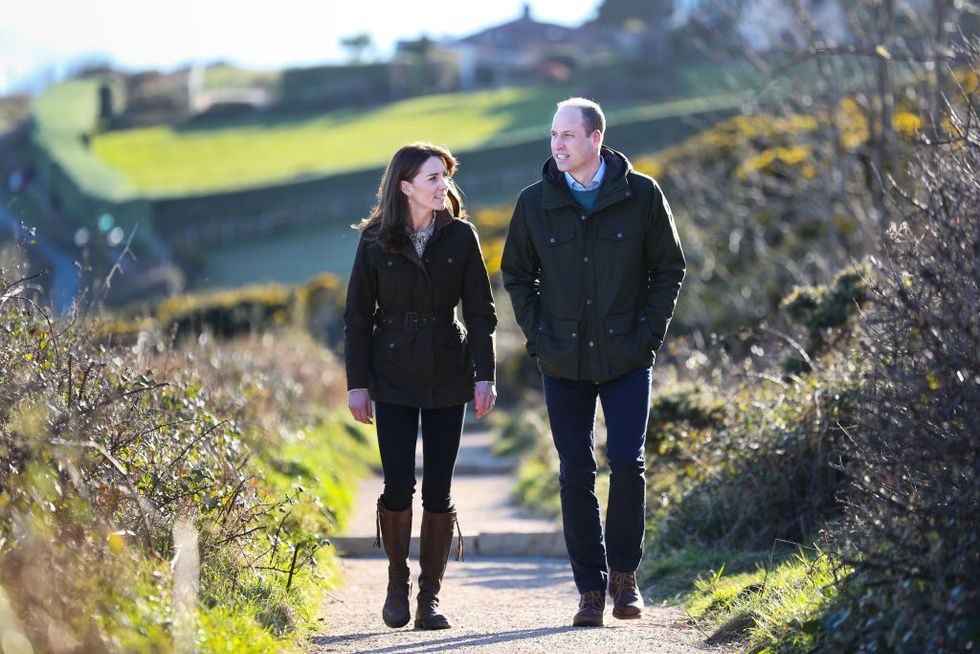 For more royal news, keep on reading to see what William said about what he would do if either of his children came out as gay...