Lisa Kudrow's latest heartfelt Instagram post to her son has left fans amazed…
People can't believe how much he's grown…
And some have been left totally shocked by one big revelation…

We were first introduced to the Friends gang in 1994.
Ross, Rachel, Chandler, Monica, Phoebe, and Joey burst onto our screens in September 1994.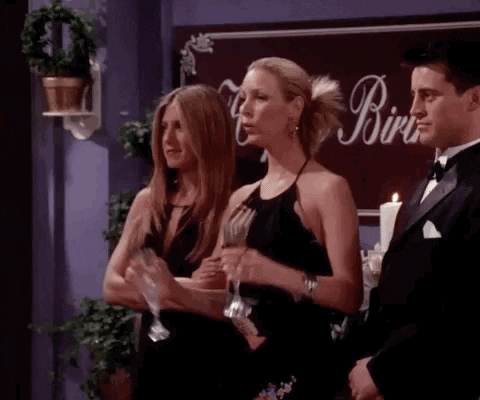 The comedy followed the friends, who live in the same New York apartment block, as they navigated through their mid-twenties.

Who, in a way, became our own friends… It's corny, but it's true.

Ross and Rachel were not on a break. Period.

There were many iconic moments throughout the show's ten seasons.
Rachel's English trifle, Chandler's nubbin, the time Joey got a Thanksgiving turkey stuck on his head… The list could go on.

Despite the show coming to an end in 2004, it stands as one of the most-watched shows on Netflix, and its fanbase is as strong as ever.

So, over the years, the cast has been propelled to unprecedented levels of fame.
And none of us can quite see them in anything else.

But there is one thing that some fans might not know…
Lisa Kudrow was actually pregnant when she was filming Friends.

The show wrote her pregnancy into the storyline in season four, when she was a surrogate for her brother.
And now, her son Julian, twenty-three, is graduating from college!

She took to Instagram on Saturday to mark the milestone…
Posting a photo of herself with Julian along with the caption, "Happy proud HAPPY. And a little crying. By me not him.. @juls_magewls."

Julian is Lisa's only child, with husband Michael Stern…
Friends fans took to the comments section of Lisa's post, shocked at how much Julian has grown since then…

The Real Housewives of Beverly Hills star Lisa Rinna also shared her congratulations…
"Congrats!!!!! Ahhhhhh." While The Good Place star Darcy Carden added 2 yellow hearts.

The crowd socially distanced at the ceremony, which was held at the Los Angeles Memorial Coliseum…
May is a pretty big month for Lisa…

As she is participating in the Friends reunion special, which delayed filming due to the pandemic…
Now, the new special will drop on HBO Max on May 27.
For more on the upcoming reunion, keep scrolling…