Cancer is a longstanding problem that we're still fighting to fix. But with people like Oisín Ruskin in the world, we're sure to get there one way or another.
Friends like the six-year-old Ruskin are quite the blessing to have. When Oisín's best friend, Lulu, needed to raise money for life-saving cancer treatment, he rose to the occasion beautifully. Oisín raised way more than his original goal, and he also did it in such an adorable way!
Now, Oisín has less hair than his brave best friend...and she's well on her way to getting the money she needs for treatment. Keep scrolling to read about Lulu's story and her generous BFF's donation. You won't be able to handle the cuteness of their momentous haircut!
Lulu DeVries and Oisín Ruskin are BFFs.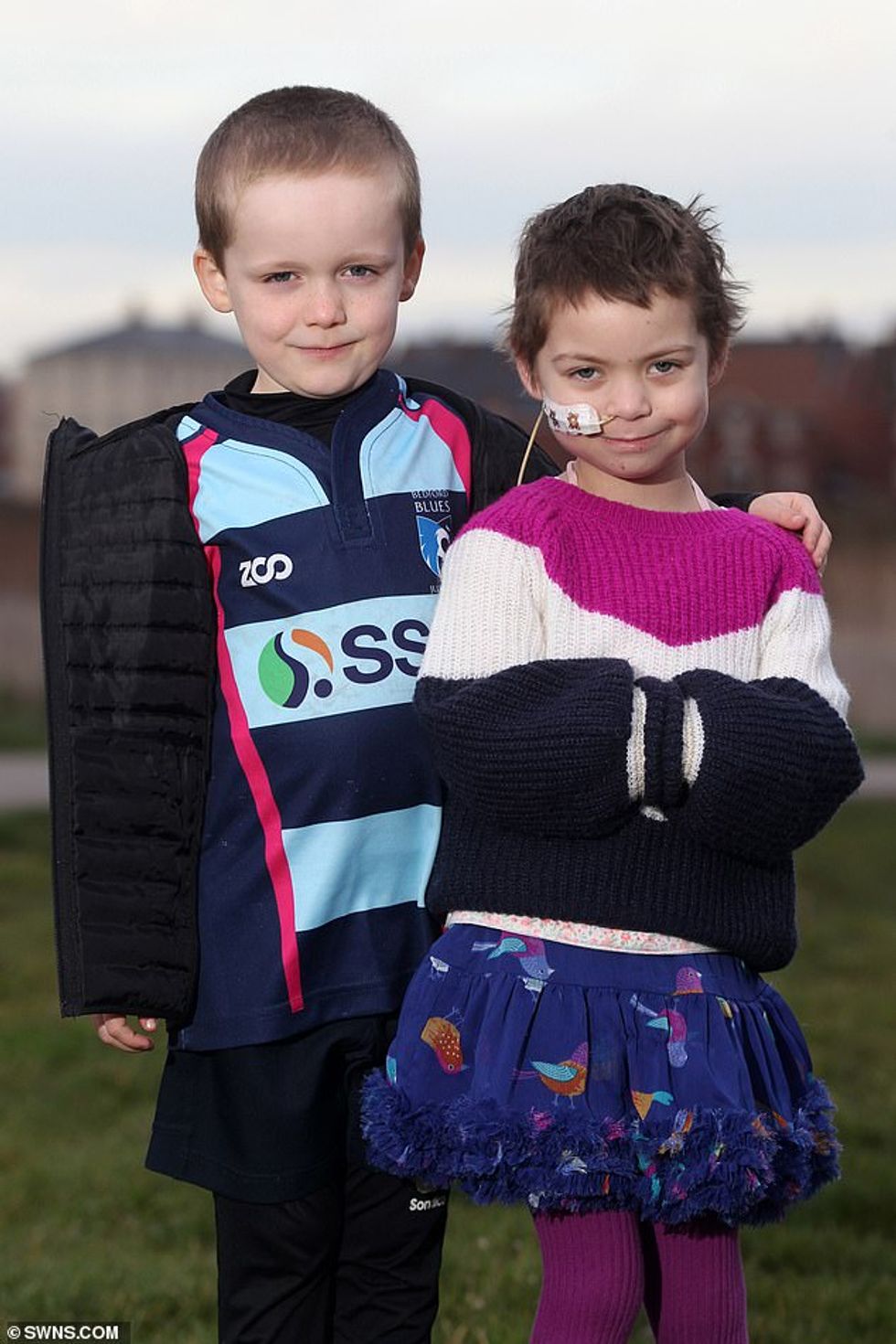 The pair of six-year-olds met on their first day of school at the Great Denham Primary School, in Bedford, UK. This was back in September 2017.
But things got complicated fast.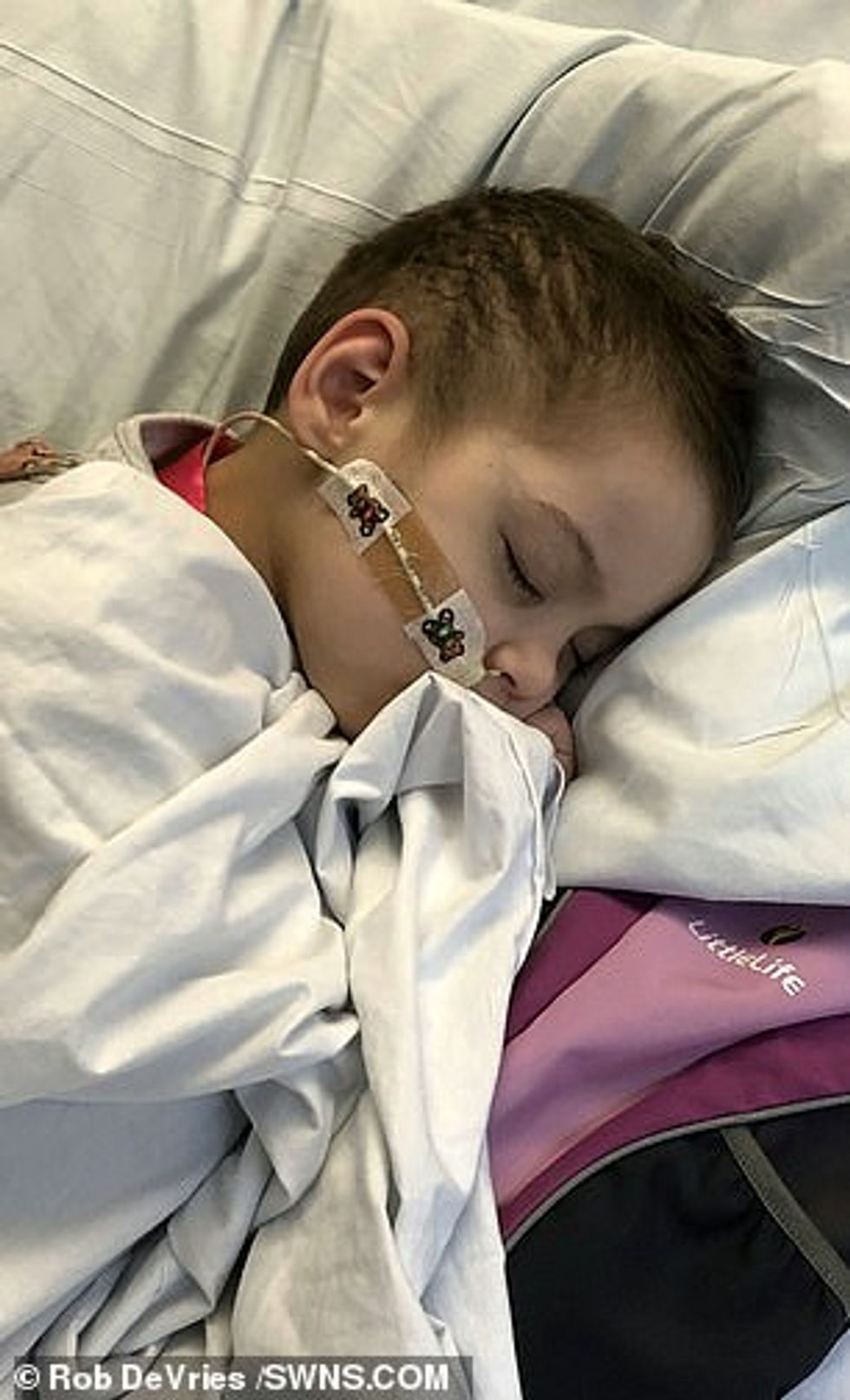 Not long after starting school, Lulu was diagnosed with high-risk neuroblastoma--a very rare type of cancerous tumor that mostly affects children.
Lulu's teachers noticed that she was constantly fatigued.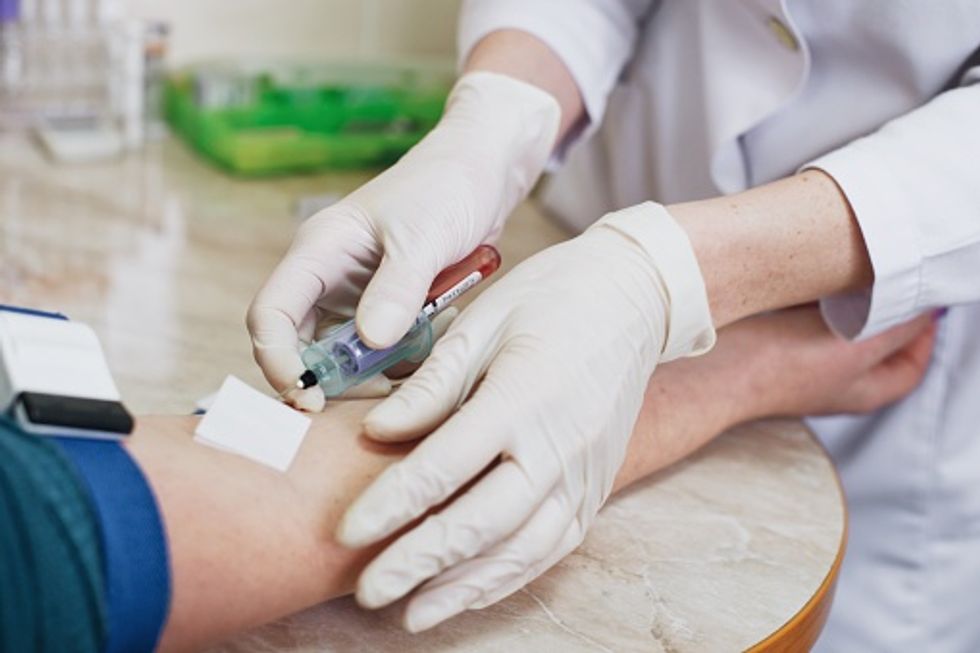 To the point where she'd fall asleep during lessons. Lulu's dad, Rob, took her to the doctors after that--but they only took a blood test.
Lulu was shown to be anemic and given iron supplements.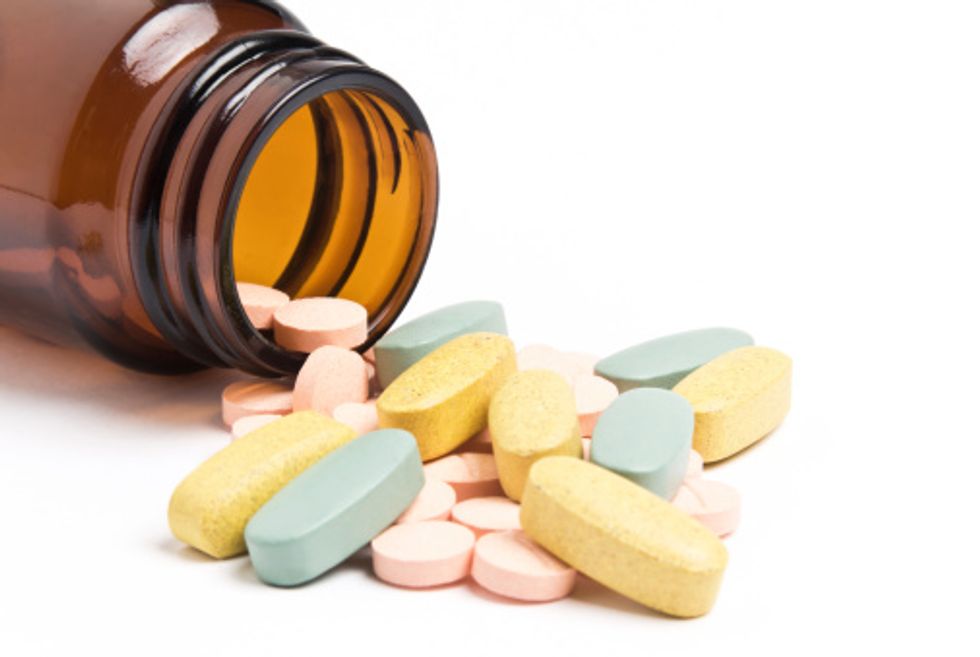 But her problems persisted; Lulu had trouble completing the half-mile walks to school and would ask her parents to carry her to bed. "Compared to her days of running around pre-school in a blaze of excitement, Lulu could barely get through a whole day," said her father.
So Lulu was referred to Bedford Hospital.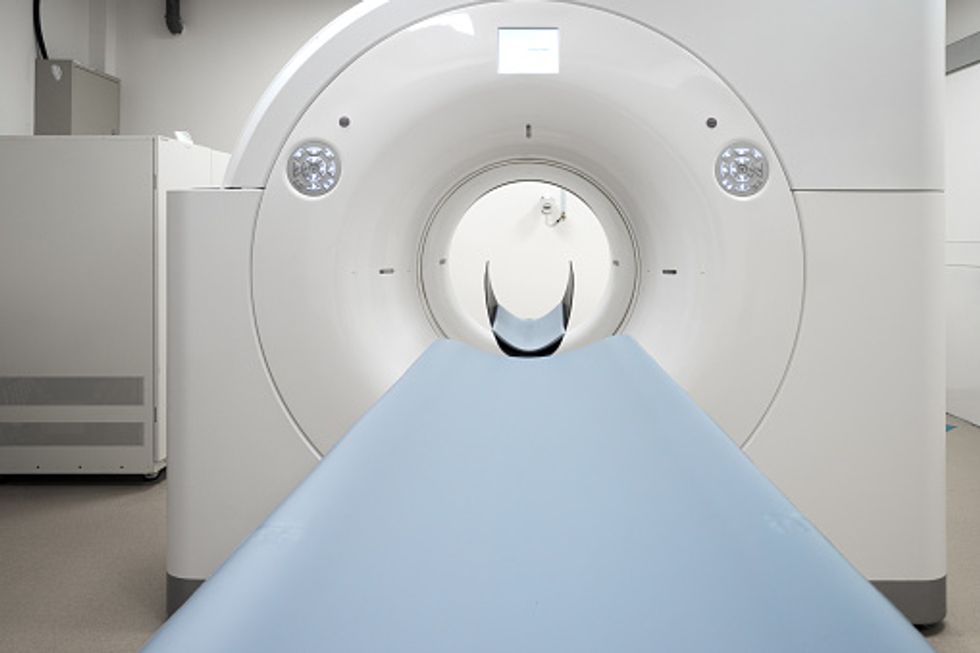 There, doctors performed an MRI scan on her legs and hips. It was during this that they discovered a shadowy area over Lulu's kidney.
And it turned out to be a tumor.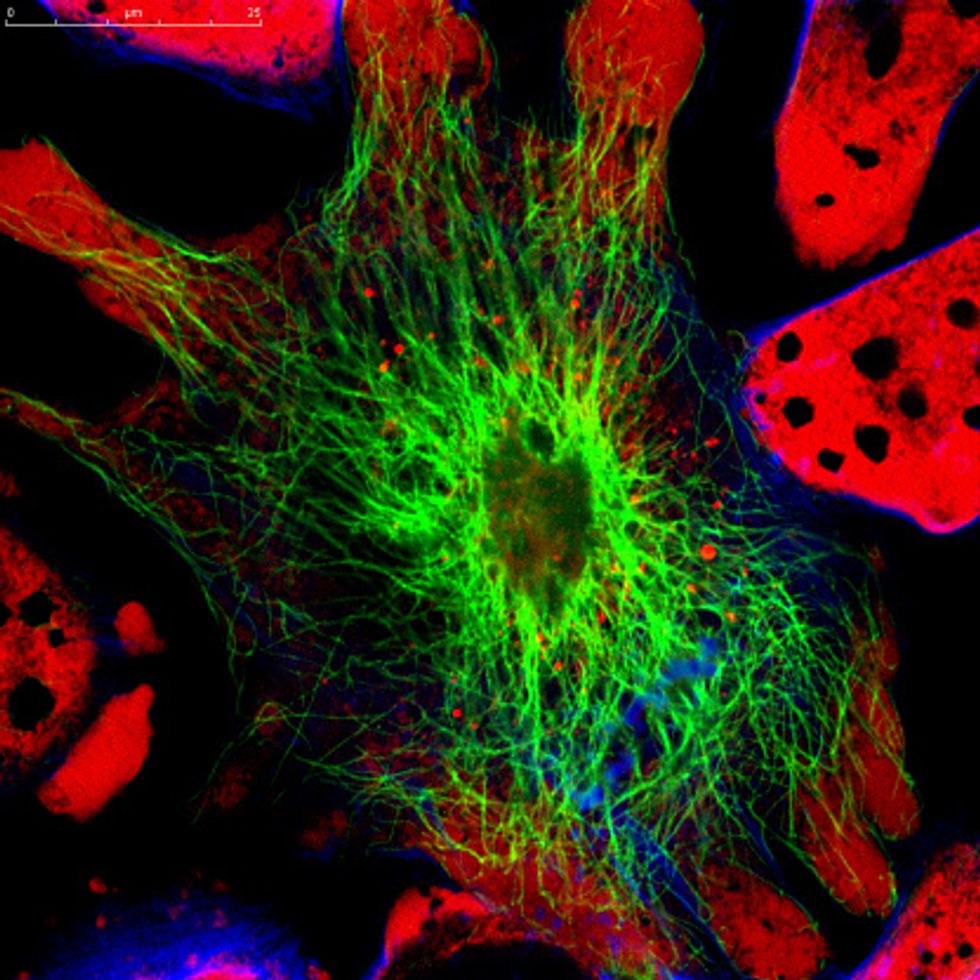 The doctors found a tumor "the size of a grapefruit" and diagnosed Lulu with neuroblastoma.
It came as a horrible shock to her family.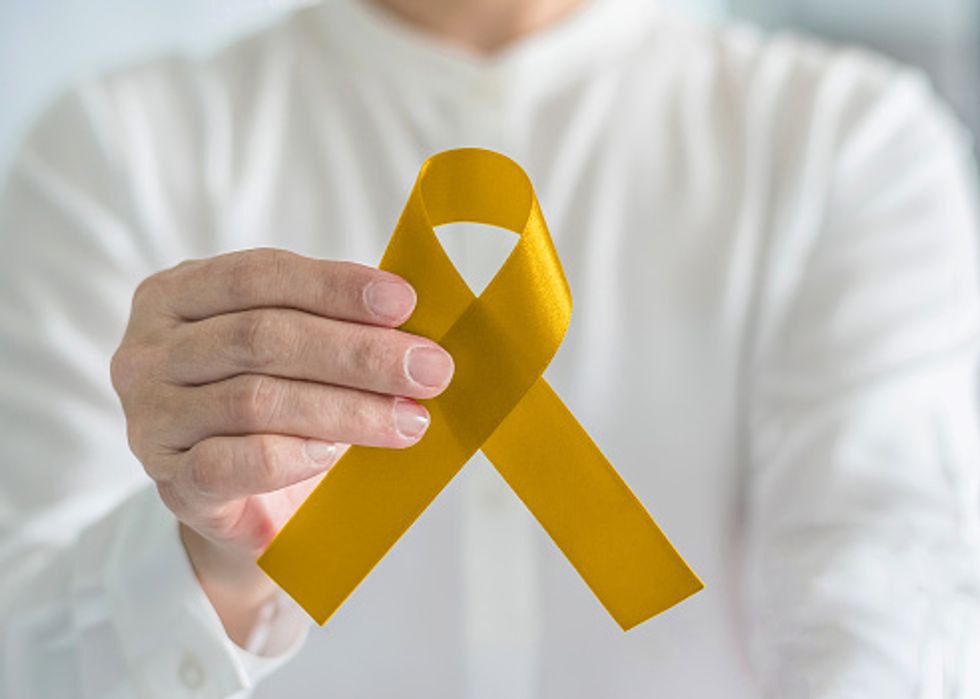 "We heard the words that no parent wants to hear - your child has cancer. It felt like a dagger. The first few days after the diagnosis were a total daze," Rob added.
Neuroblastoma develops at a very young age.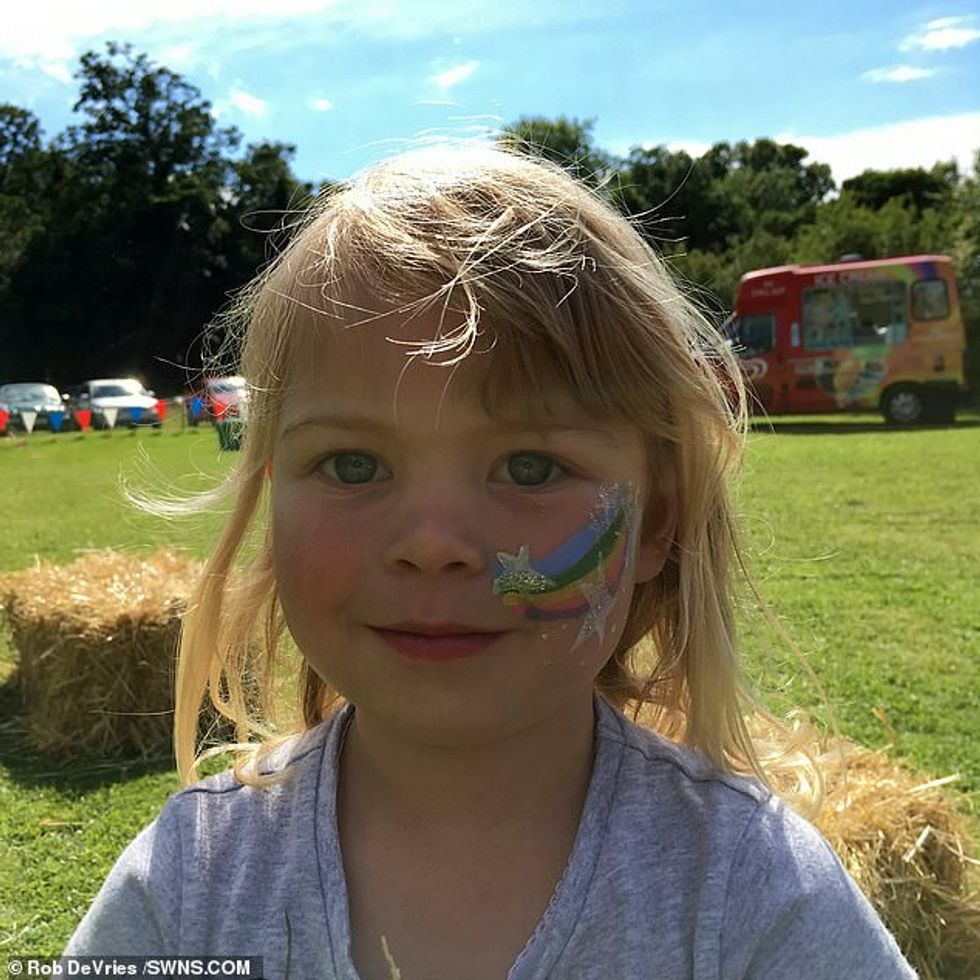 That's because this type of cancer develops from nerve cells in the fetus called neuroblasts. After birth neuroblasts usually develop as normal, but can become cancerous--thus causing the neuroblastoma.
Lulu's tumor had been silently growing for some time.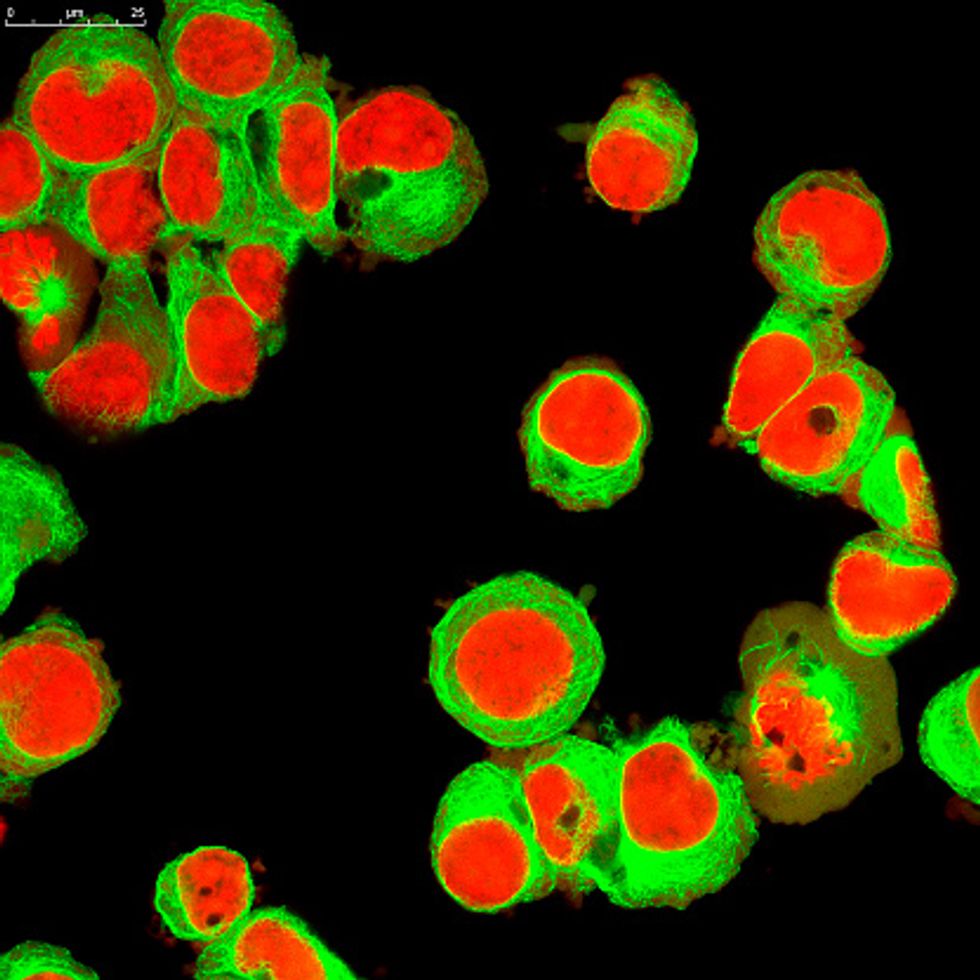 "It was brought on by a birth defect so it's just been there growing without anyone realizing," her father explained. "It wasn't as if something was sticking out."
Sometimes the neuroblastoma can be removed surgically.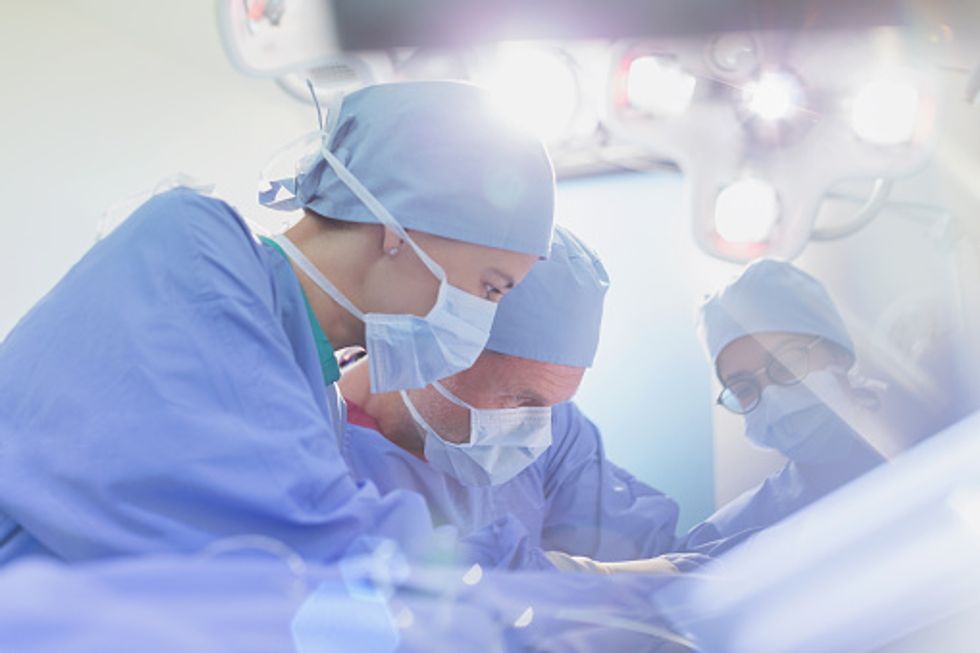 But high-risk patients need more intense treatments. When a patient is declared high-risk (like Lulu), it means that the tumor can't be surgically removed and has spread to other parts of the body.
And that was what had happened.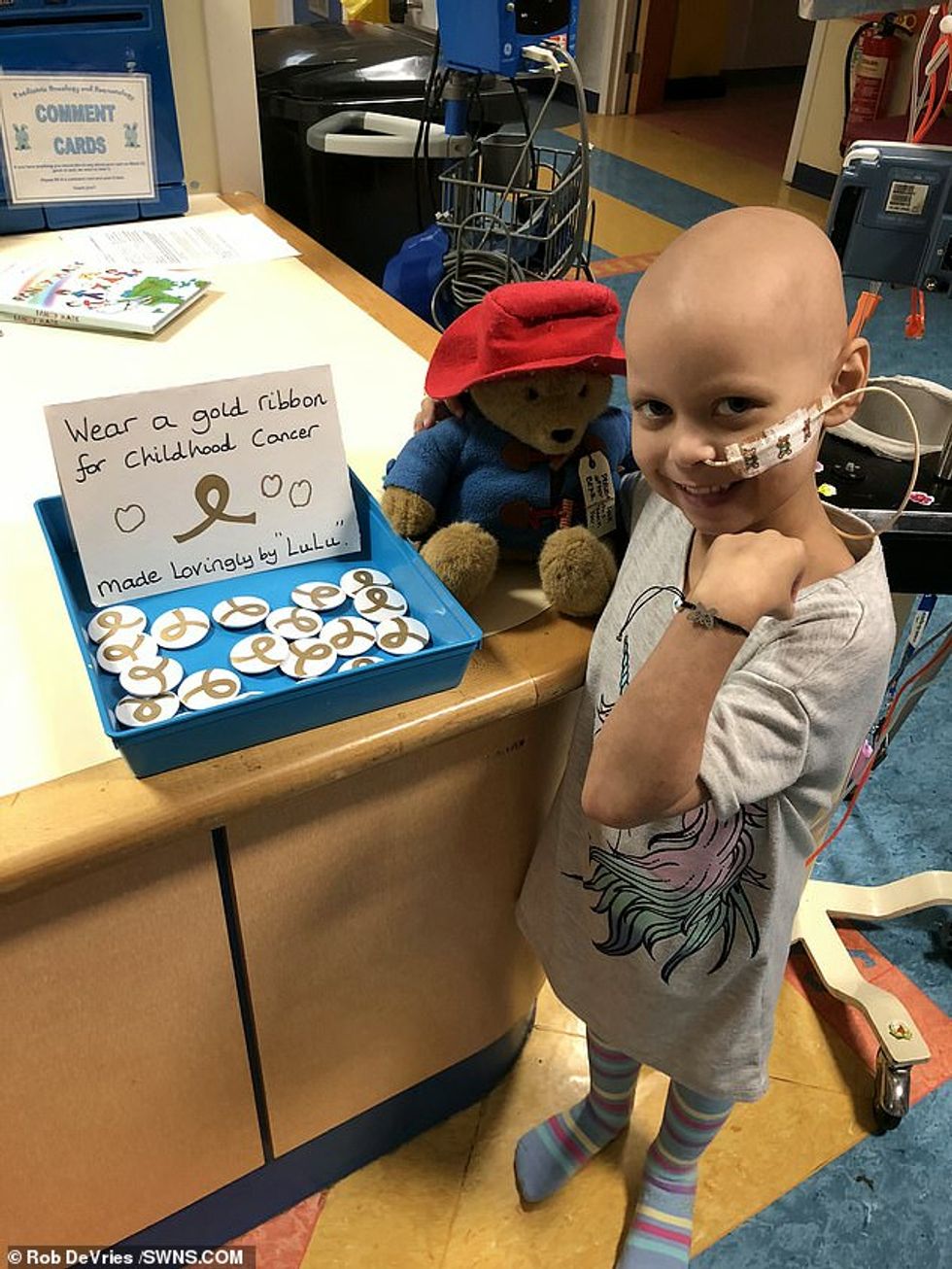 In Lulu's case, by the time it was discovered the cancer had already spread to her bones, bone marrow, and lymphatic system.
So she began treatment.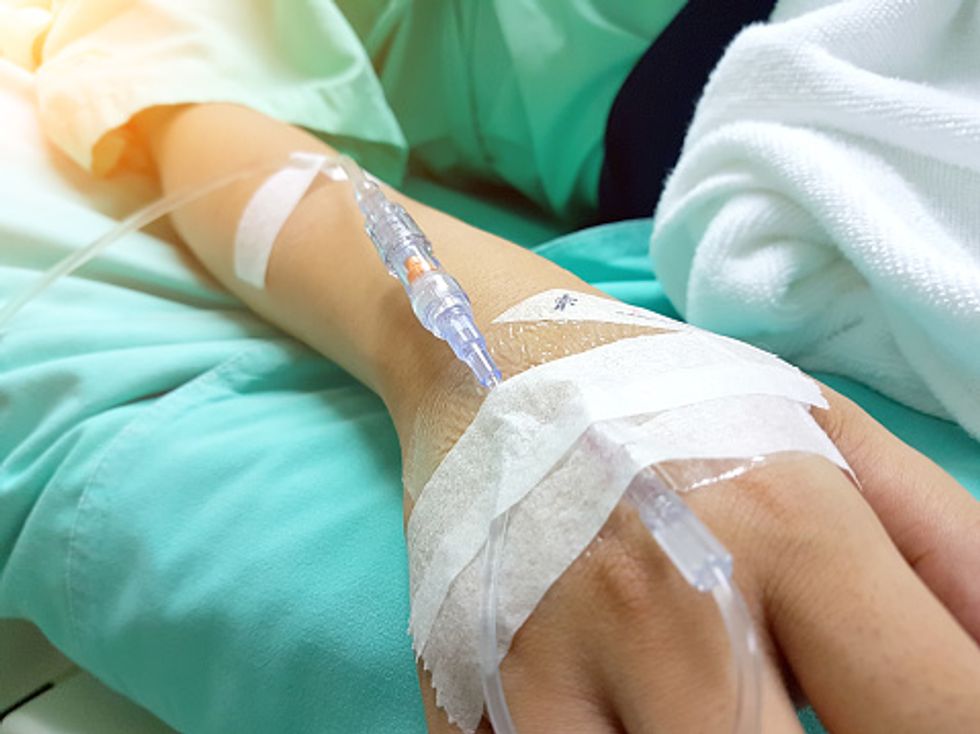 Since being diagnosed, Lulu has undergone rounds of chemotherapy, surgery, a stem cell harvest, stints in isolation, and radiotherapy. Currently, she's having immunotherapy.
Chemotherapy came first.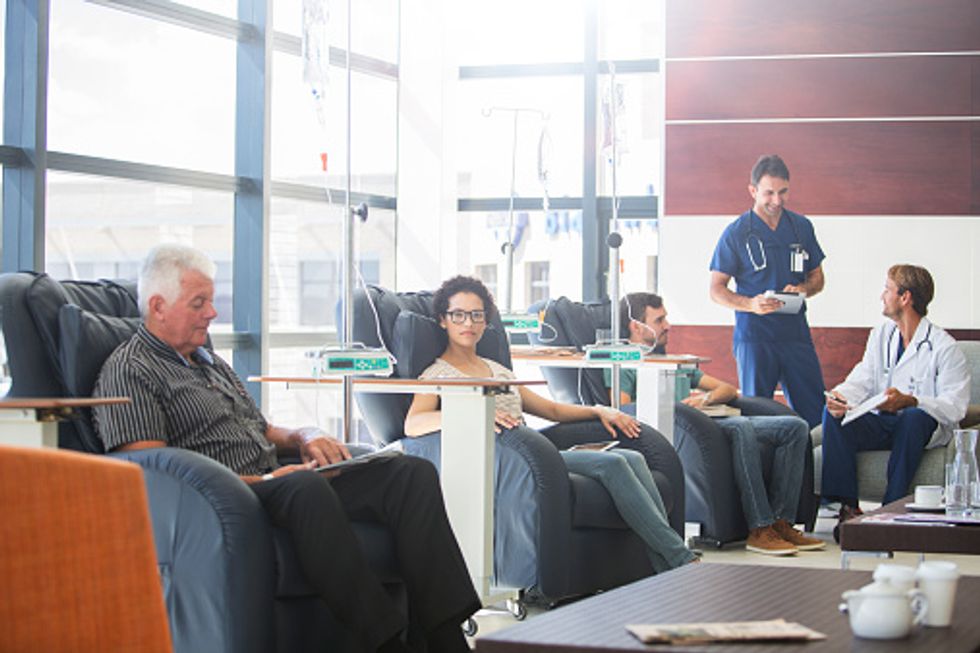 After 11 rounds of chemotherapy, Lulu and her family were told in April that the cancer was shrinking. Then, in July, she underwent an 8-hour operation and 95% of the tumor was removed.
Lulu still had to be fed through a tube, though.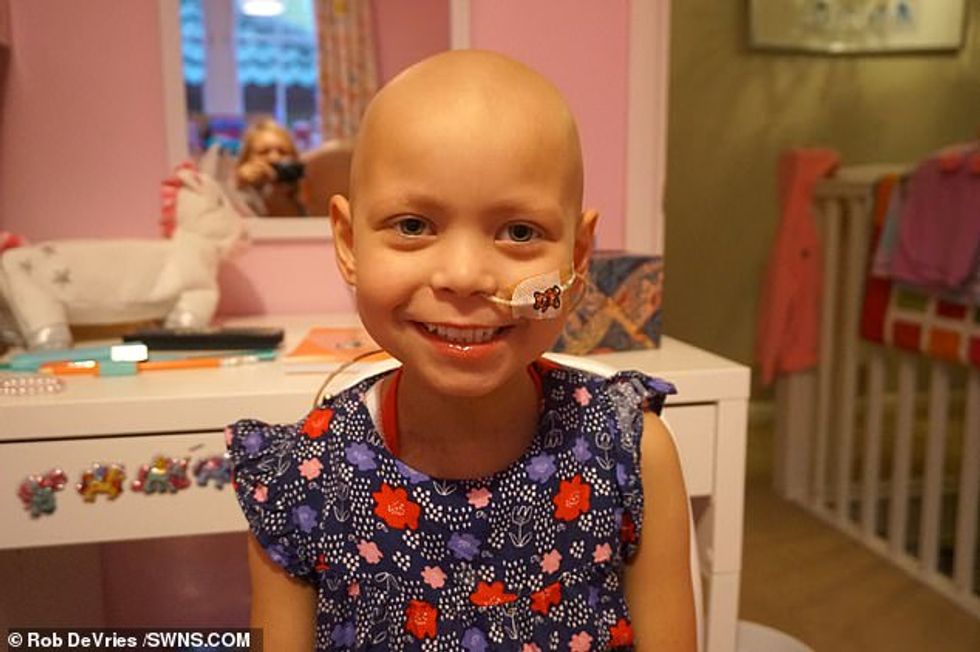 Chemotherapy continued and ruined her appetite in the process. In August, Lulu would have up to 17 doses of chemotherapy in a week and had her stem cells harvested before going into isolation for 33 days.
Treatment at this point is limited.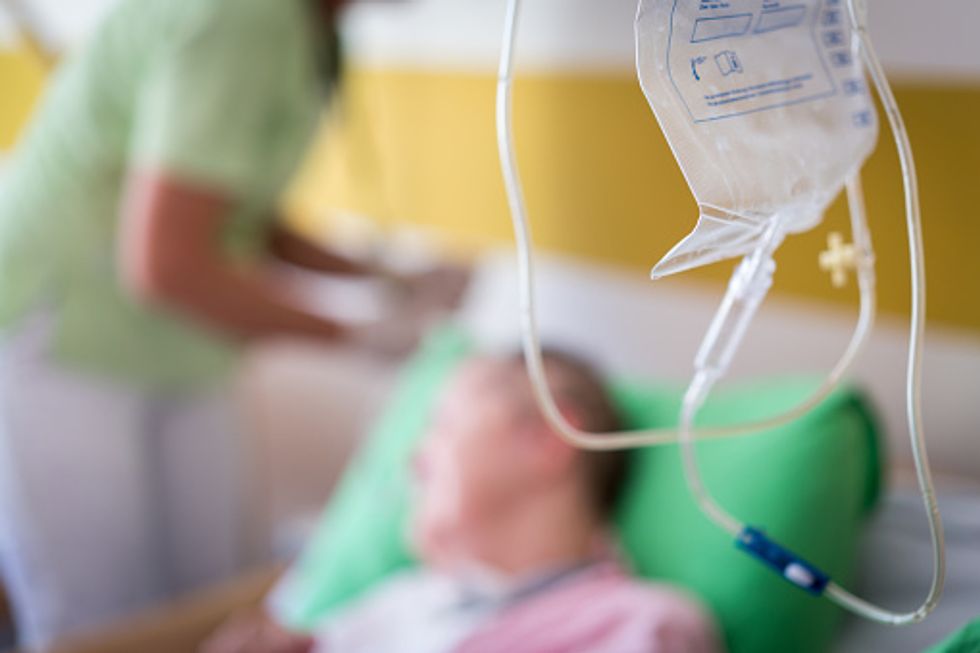 Hopefully, immunotherapy will leave Lulu cancer-free. Even then, there's a 50% chance she'll relapse after. Lulu's parents were told that immunotherapy was her "last chance."
But there might be an option outside of the UK.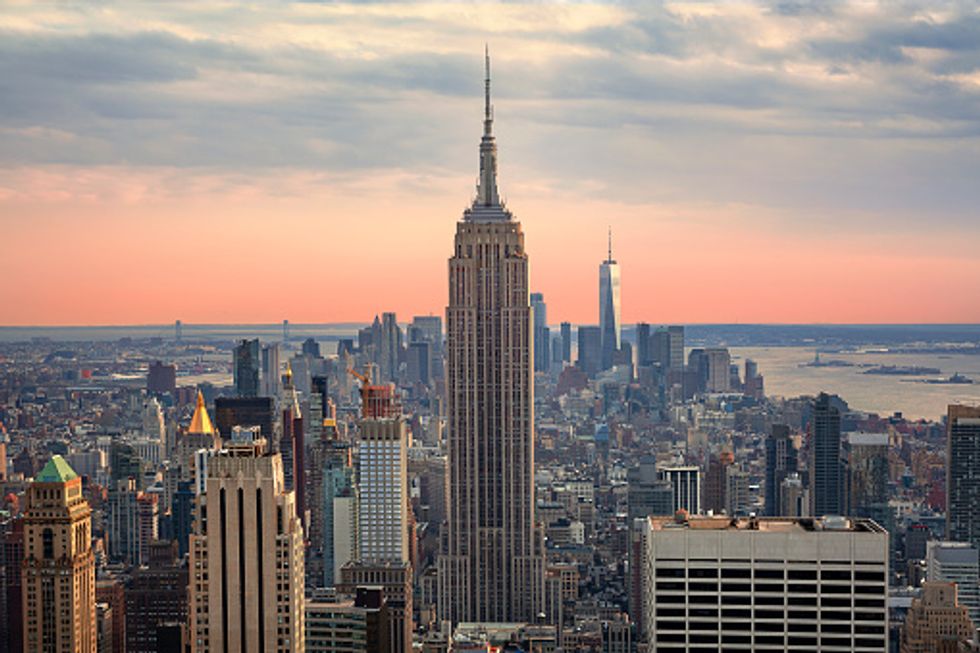 Lulu's parents found a trial treatment in America, called the bivalent vaccine. It's available in New York, and it's supposed to train the white blood cells to constantly look for cancer cells. The vaccine has been showing promise in reducing the chances of patient relapse.
Lulu's parents certainly like those odds much more.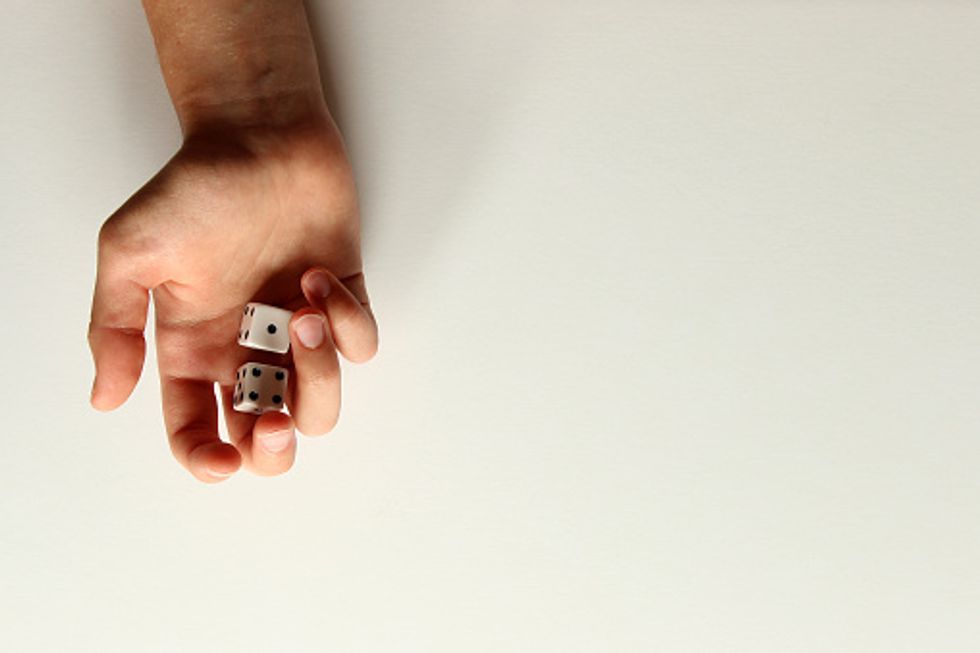 "Before it felt like we were walking into a casino and betting everything on a 50/50 chance," said Rob. "But after being told that we felt the odds were more in our favor but unfortunately it comes at a price. But cancer leaves you with no choices."
Because it's an expensive trial.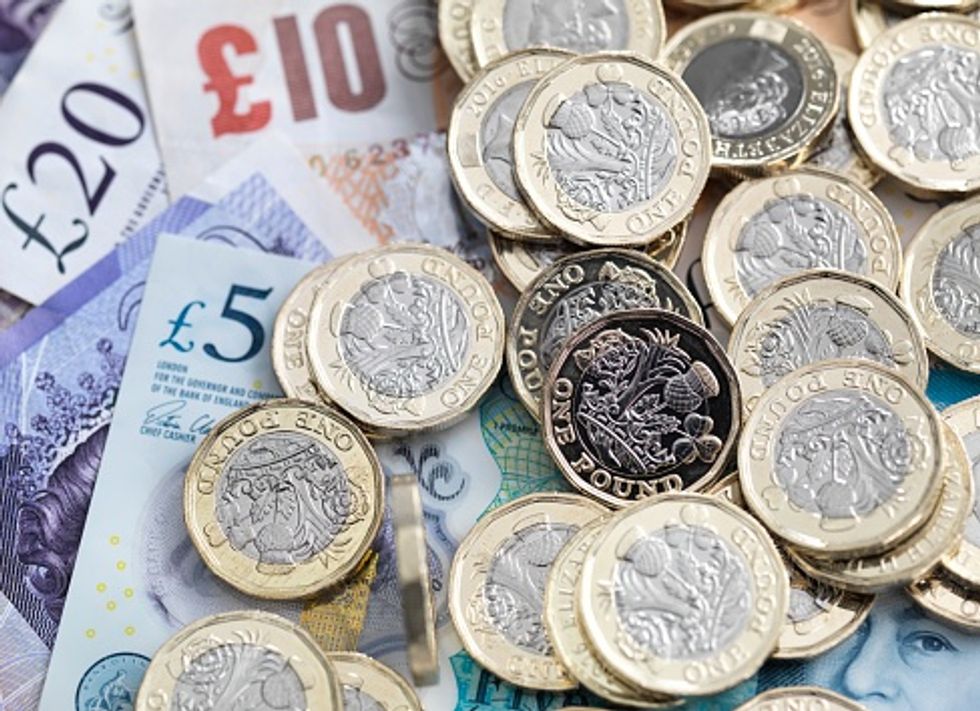 The treatment will cost £162,000 (which is almost $215,000 in the U.S.).
So they'll need some help in raising the necessary funds.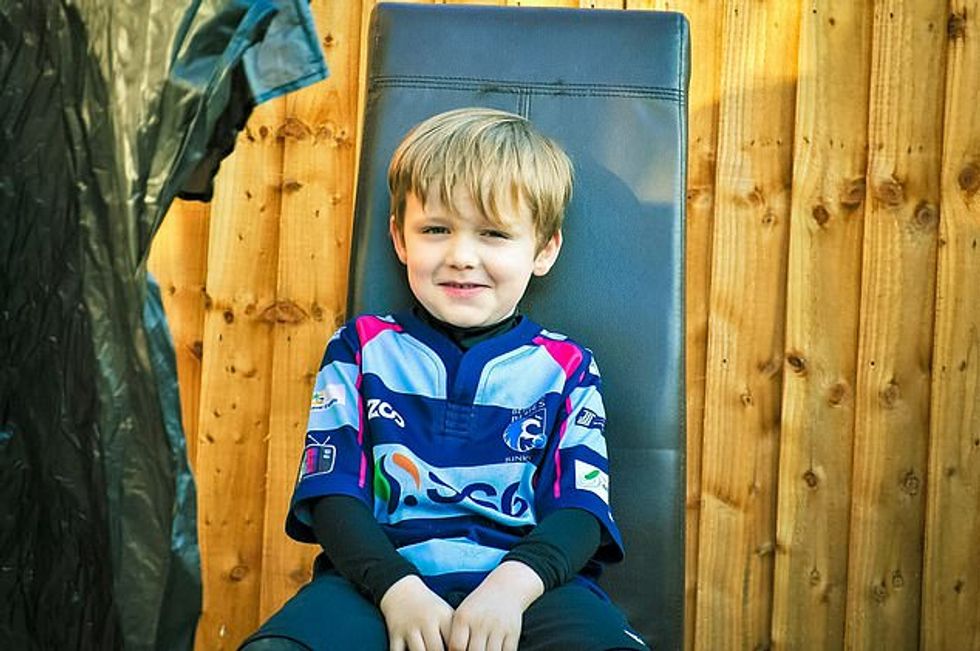 And that's where Lulu's best friend Oisín felt he had to step up and lend a hand (or, in his case, a head of hair!)
He decided to shave off his hair for charity.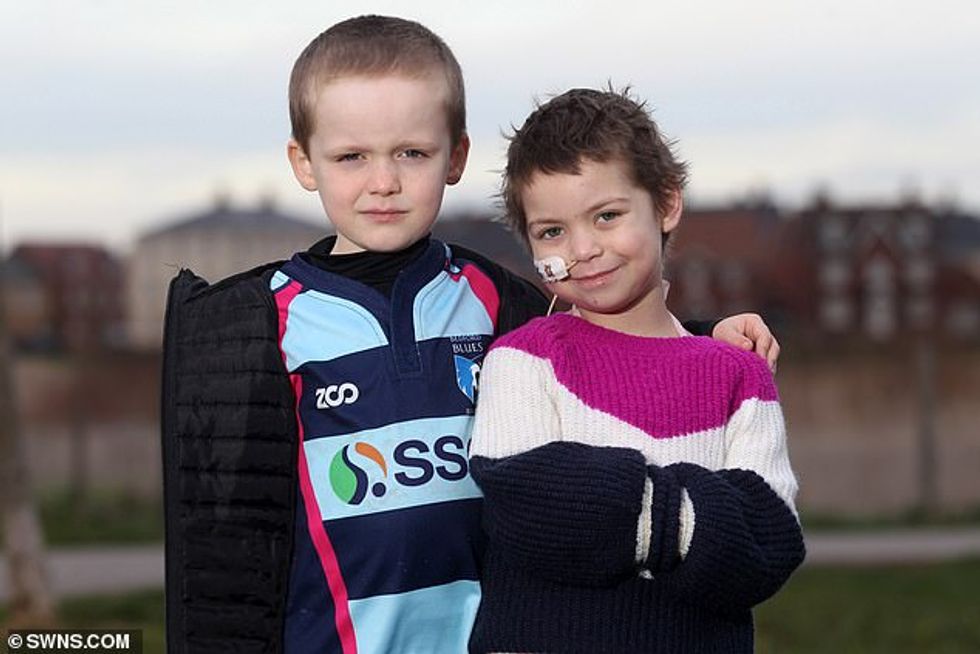 After persuading his parents to let him have the clandestine hair appointment, Oisín asked that the fundraising goal be £2,000.
His parents thought that was a bit steep.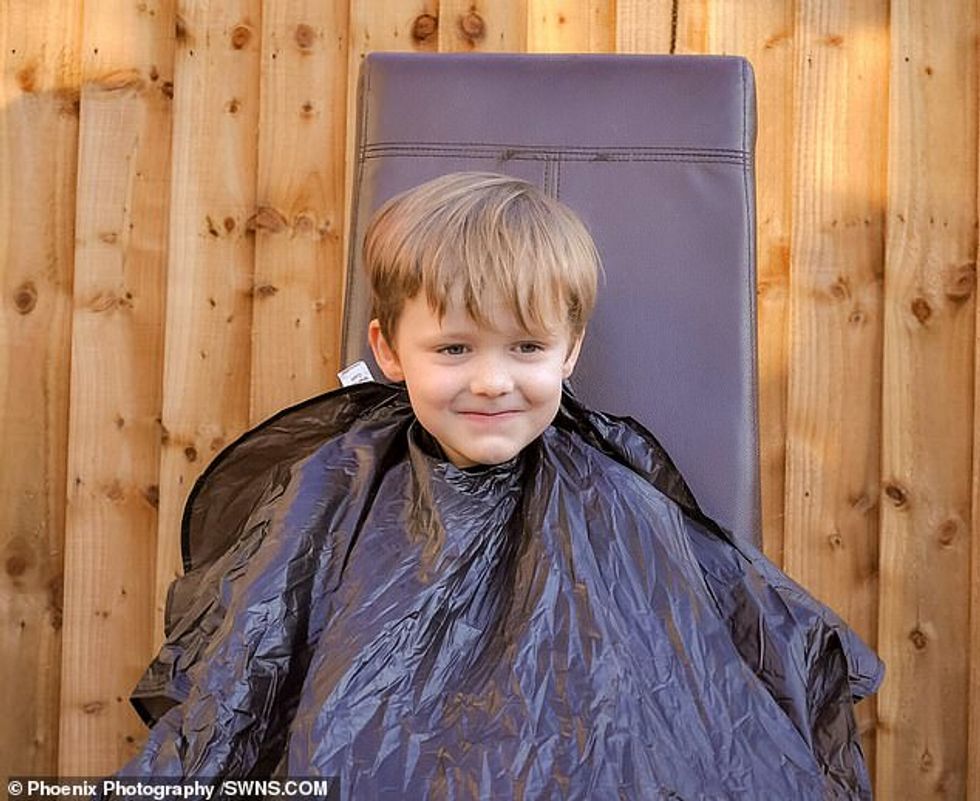 They thought it'd be safer to go with a fundraising target of £100...but Oisín's mind was made up.
Check out the adorable video of Oisín's shave.
Lulu did the honors and cut off his hair at the fundraising event. When she finished and Oisín saw his new look, he said 'I look like you now!'
Oisín ended up smashing through BOTH fundraising targets.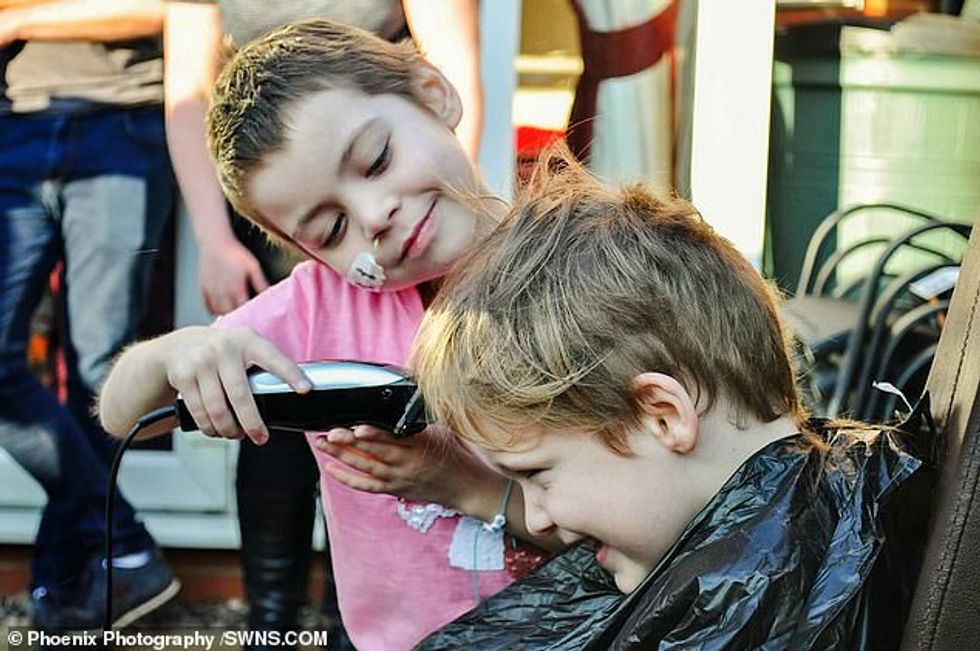 In three days, the JustGiving page that Oisín set up for the shaving event had raised  £2,800!
Which is pretty remarkable, huh?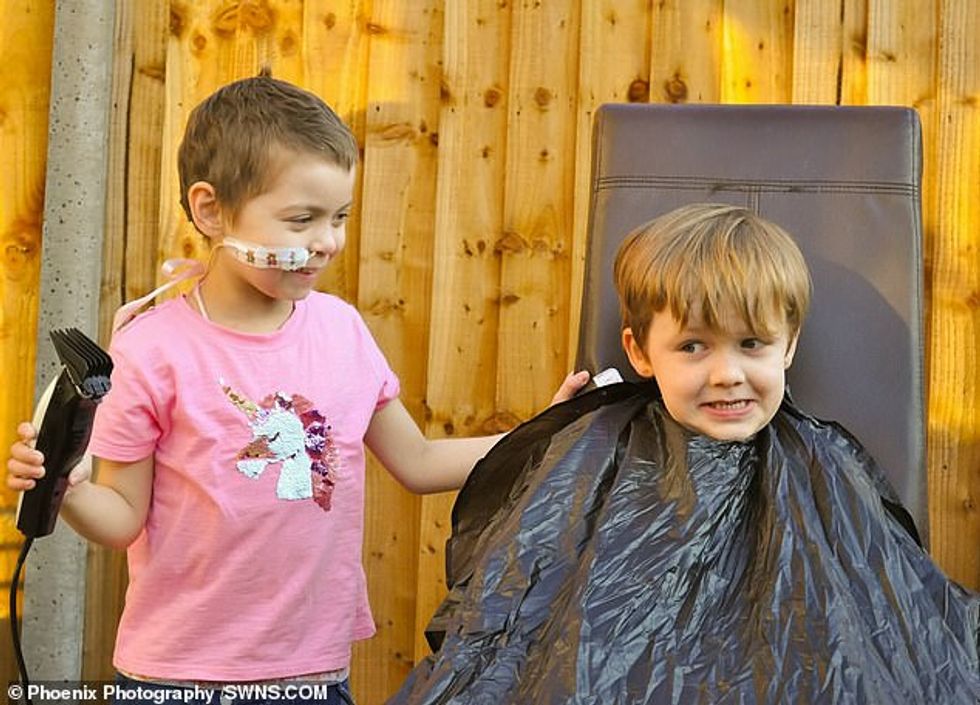 "I'm so proud of him. He knows that there is medicine Lulu needs which isn't available in this country," said his mother, Jo Ruskin. "I was speaking about fundraising ideas with my husband and Oisín overheard and asked how it all worked."
Oisín has kept a good sense of humor for his friend through all this.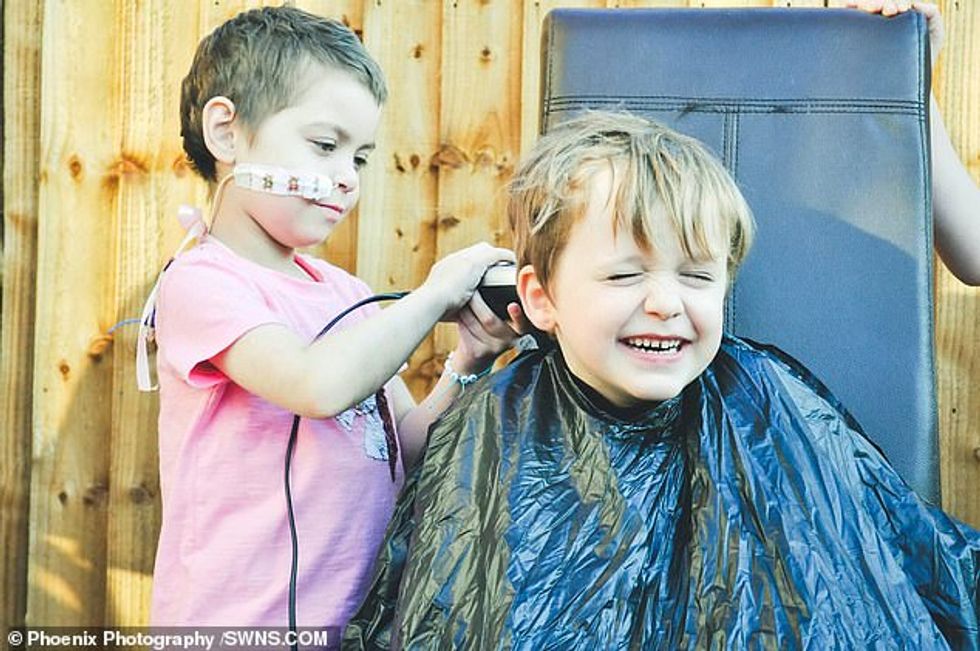 "He's a bit of a cheeky-chappy but he's also stubborn," Jo added. "You could hear him saying to Lulu 'don't forget about his bit'. It really brought them together as friends."
His mother also explained how the event--and Lulu as a barber--came to be.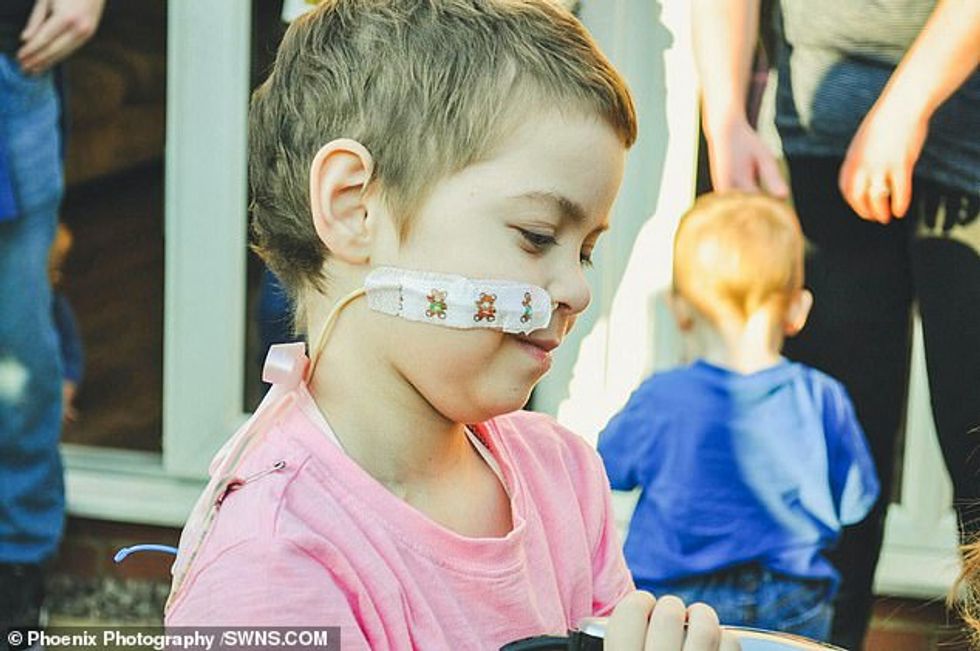 "Oisín turned 'round and said he was going to make the target £2,000," she explained. "We thought it was a bit ambitious so we just said, "let's keep it at £100. Initially we arranged to have Oisín's hairdresser do the shave but she suggested it might be better for Lulu to do it. "
Lulu's dad also expressed his appreciation.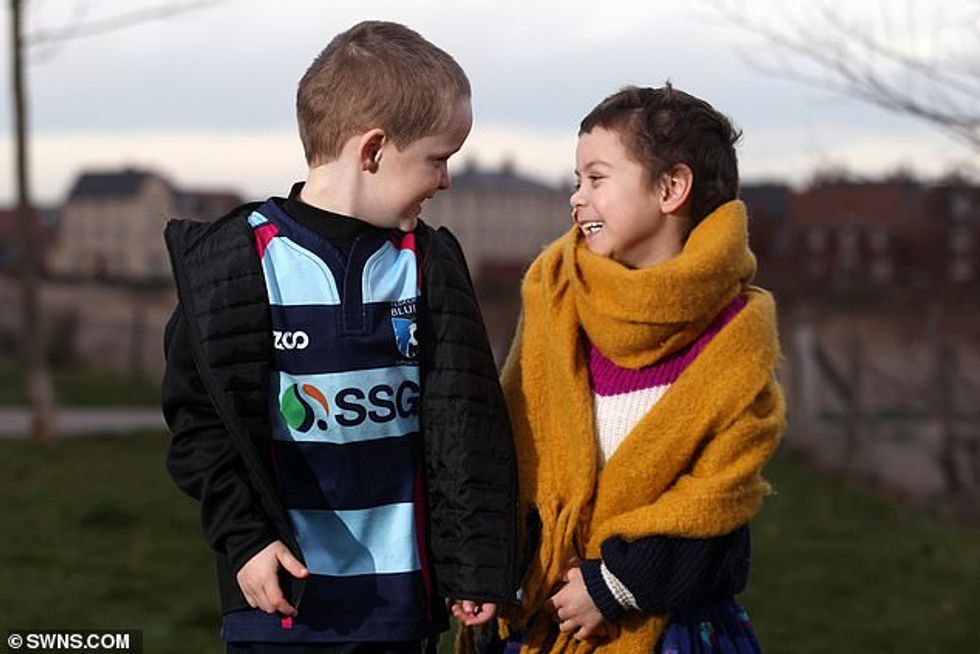 "It was a special moment. He's a determined young boy," said Rob DeVries. "At other fundraisers, he'd go up to people and tell them what he was doing and then come back to Jo and say 'Here you go, mum. Here's another fiver'."
Way to go, Oisín!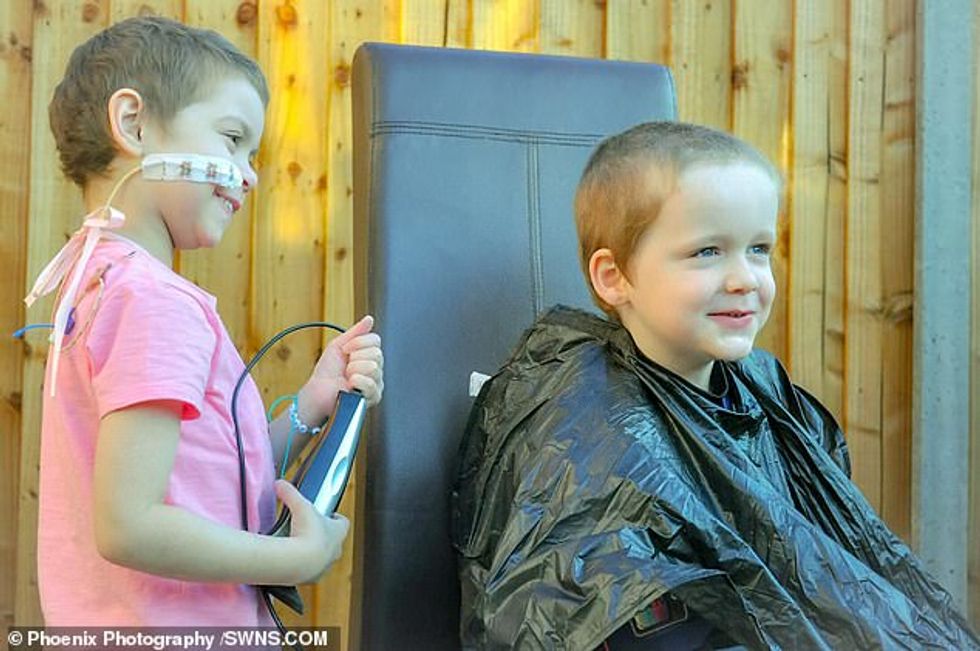 And, of course, our best hopes go to Lulu in her ongoing fight.
Lulu's family has set up a JustGiving page in the meantime.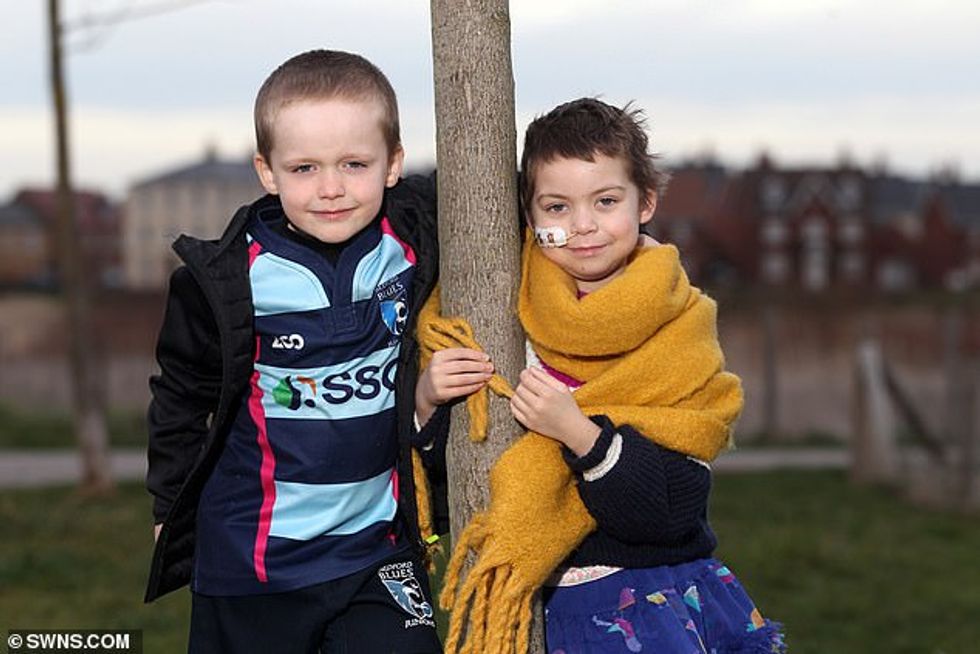 They aim to raise the money for Lulu's treatment by this July, and as of this writing, they're about 32% of the way there. Check out the page,
Lulu's Appeal
, on JustGiving.
Whatever happens, Lulu, her family, and her friends are ready to keep fighting.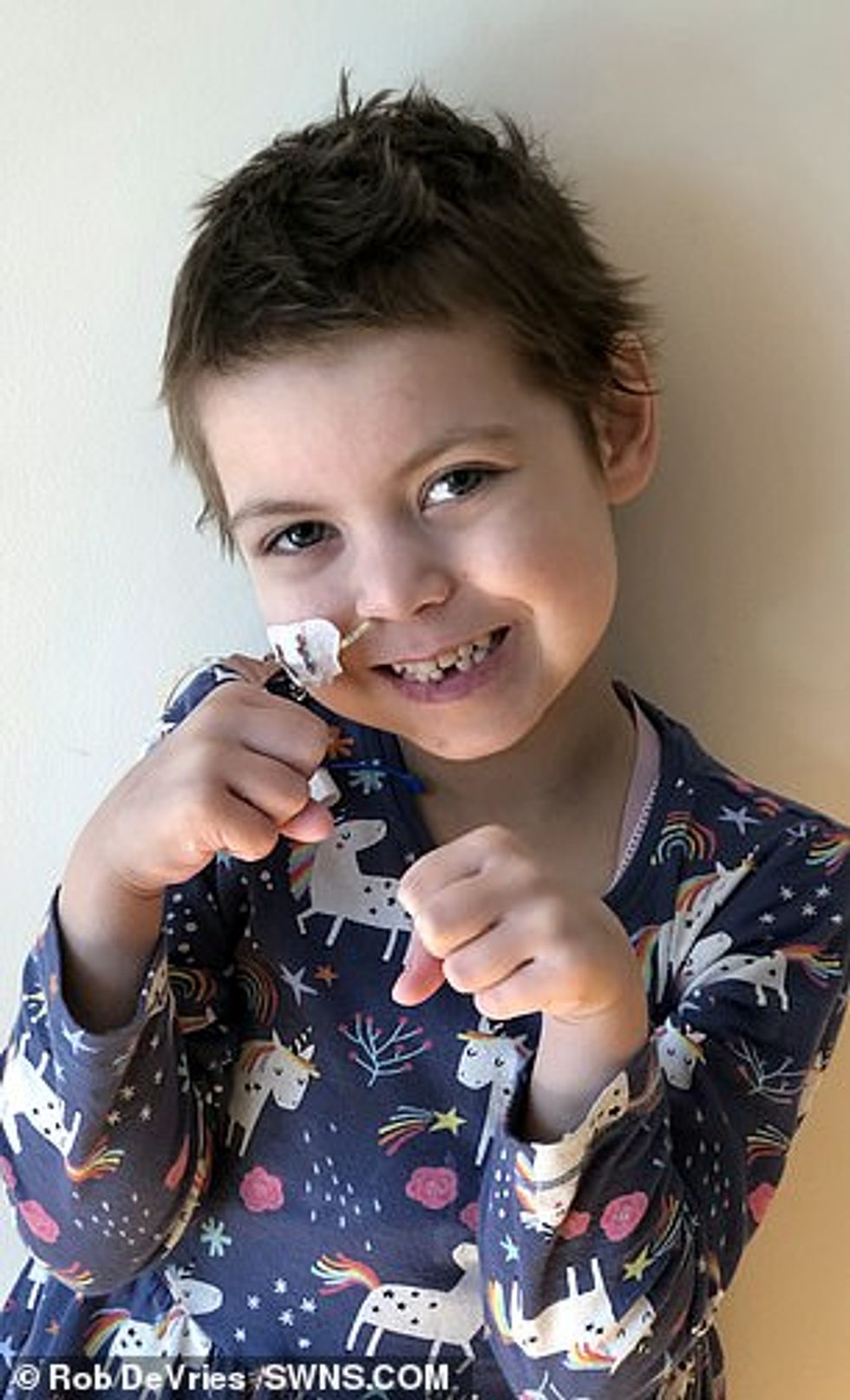 "The amount is daunting but we can't put a price on our little girl's life," says Lulu's loving father. "There's a 50% chance of Lulu relapsing after her treatment ends. And of those who relapse 90% of children die. With the treatment, Lulu has a 90% chance of surviving.
"So it's a no brainer really. She has been so brave, she is our little hero. But we'll do anything to save our daughter's life and prevent a relapse."
Share this amazing story with your friends!