Lizzo is known for her views on body positivity, but recently, she's given herself a new label after she stated that "body positivity" has been taken over and become too commercialized...
Keep scrolling to find out what she now calls herself...
Lizzo is making headlines yet again.
But don't worry guys, she has a very important reason behind it.
If you didn't know, Lizzo was born Melissa Viviane Jefferson in Detroit in 1988.
She's been making music for a long time (her debut album came out in 2013) but she's only become a radio sensation in the last few years.
Her third studio album, Cuz I Love You, is a total masterpiece.
But it's not just the brilliant music that she makes that has garnered Lizzo such a legion of fans.
For one thing, she's totally unique.
Which other plus-size, dance-trained, hip-hop artist plays the flute in almost all of her songs? Truly, Lizzo is one of a kind.
But what's even more important than her talent?
It's got to be Lizzo's incredible message. Her lyrics are designed to inspire self-love and confidence, particularly in young women. In a world of problematic messages, she's a real force for good. So what does the internet think? Read more to find out.
And the internet has responded.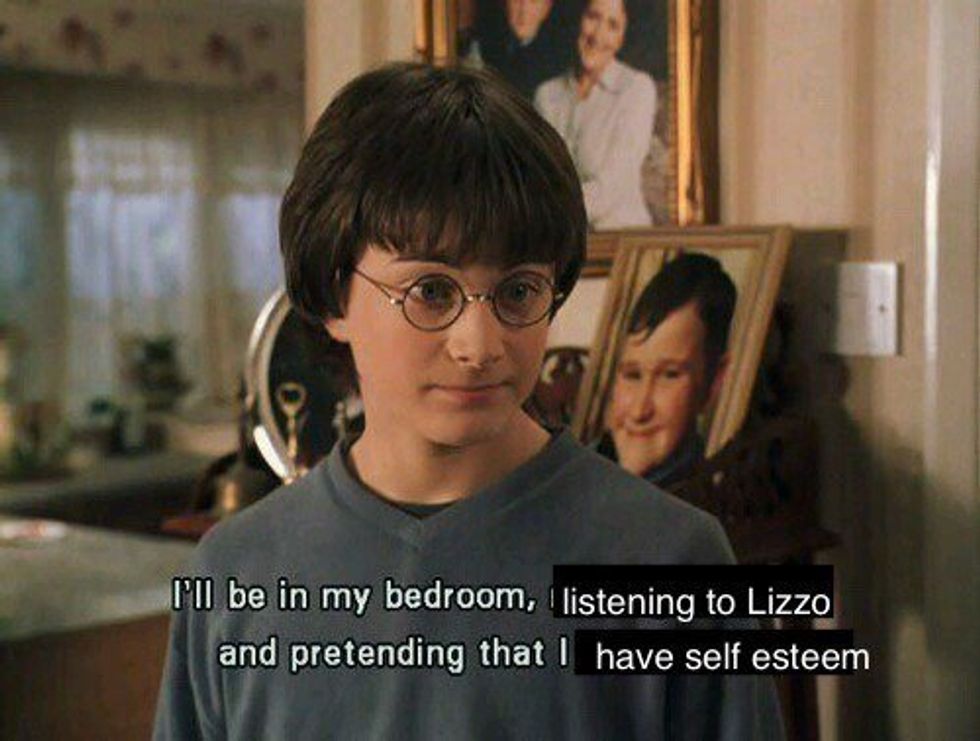 Social media is rife with jokes about how we are all now trying to love ourselves - if only to make Lizzo proud. Hey, any motivator makes for a good start!
Lizzo continues to garner famous fans.
p.s. Queen Latifah cheering with her whole body for @lizzo through that #VMAs2019 performance is such a MOOD! https://t.co/sAyPyk95H5

— Bridget Liszewski (@Bridget Liszewski)1566906745.0
At the VMAs, the audience was pretty much all going wild for Lizzo - including Queen Latifah.
And, again, Rihanna offered her support to Lizzo.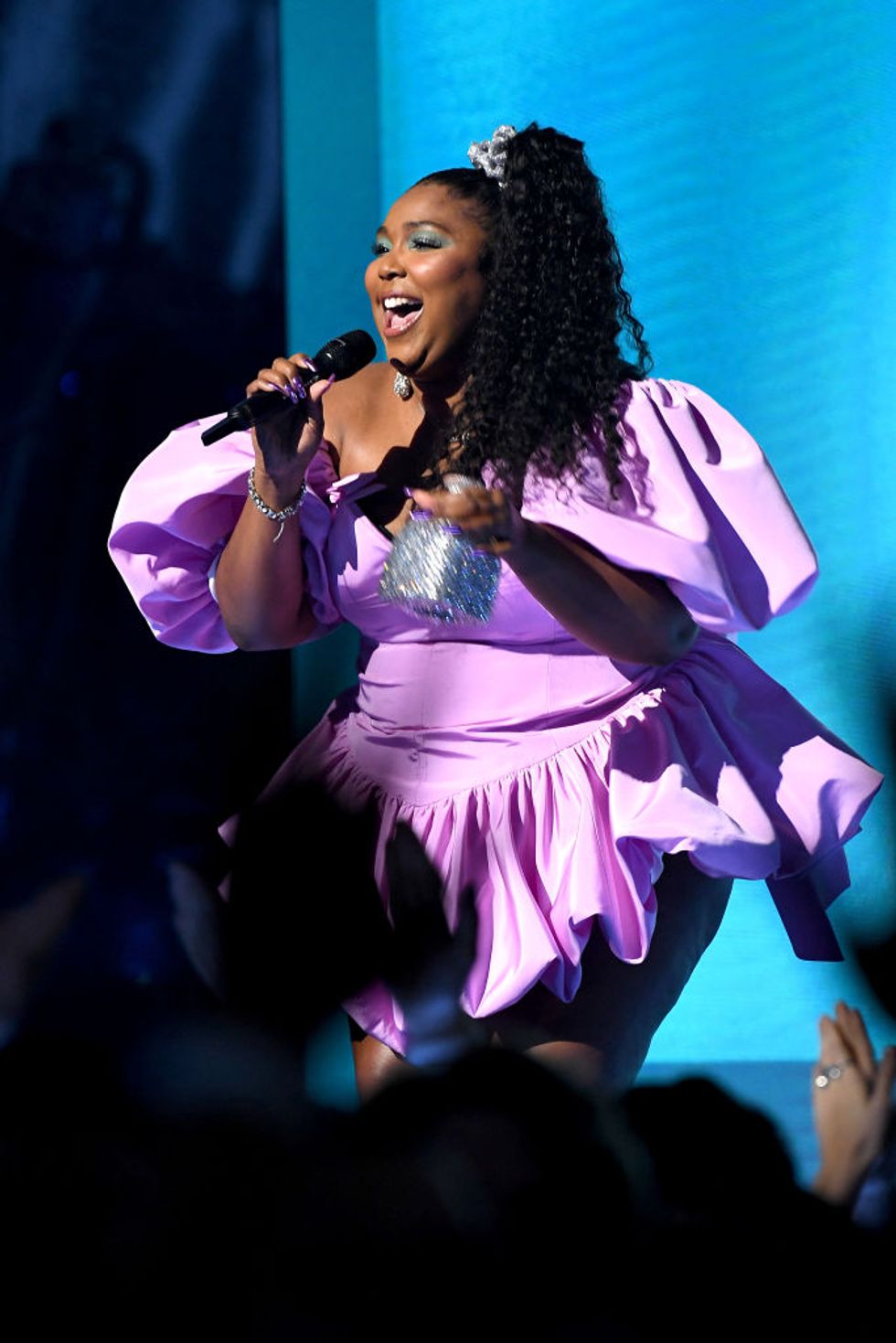 In one NSFW Instagram message, Lizzo claims that Rihanna "said I f**ked the stage like it was my side b***h. Don't get mad, Rihanna. I am not trying to blow up your spot, but that was a hard a** line! I might take that line." Phew! I'm a little hot under the collar from that one! But keep reading to hear which even more famous and well-known man absolutely loves Lizzo...
It might not be who you're thinking!
With summer winding down, here's a sampling of what Michelle and I have been listening to — some new, some old, som… https://t.co/f41MILYSBr

— Barack Obama (@Barack Obama)1566660956.0
Incredibly, the POTUS in our hearts, Barack Obama, tweeted his and Michelle's (incredibly cool) summer playlist - and you best believe it included our gal.
Understandably, Lizzo was blown away.
I TWEETED THIS AT 10:26AM AND ONE HOUR LATER PRESIDENT @BarackObama TWEETED ABOUT ME!!! WE'RE FRIENDS NOW I DONT… https://t.co/PsXT5XFaHc

— Feelin Good As Hell (@Feelin Good As Hell)1566661614.0
Oddly enough, she had tweeted earlier in the day about her love for Obama. Sometimes the universe really seems to work in mysterious ways. So what's next for Lizzo?
It seems that there's no end in sight to Lizzo's reign.
Because another incredible performance garnered her yet another high-profile fan - the Queen herself, Beyonce.
But late last year, Lizzo was cemented as a true icon.
The star was named as TIME's Entertainer of the Year.
Her win was so important...
.@lizzo is TIME's 2019 Entertainer of the Year #TIMEPOY https://t.co/ILo2CDwuQZ https://t.co/5tnfRTXpiJ

— TIME (@TIME)1576069201.0
The star has been recognized for her trailblazing message of body positivity, advocacy for self-love, and her "relentlessly positive and impossibly catchy" sound. Wait until you hear what she had to say about bodies and confidence...
It's a truly impressive achievement.
Lizzo opened up to the magazine about being an advocate for body positivity:
But what's the biggest reason the world loves Lizzo?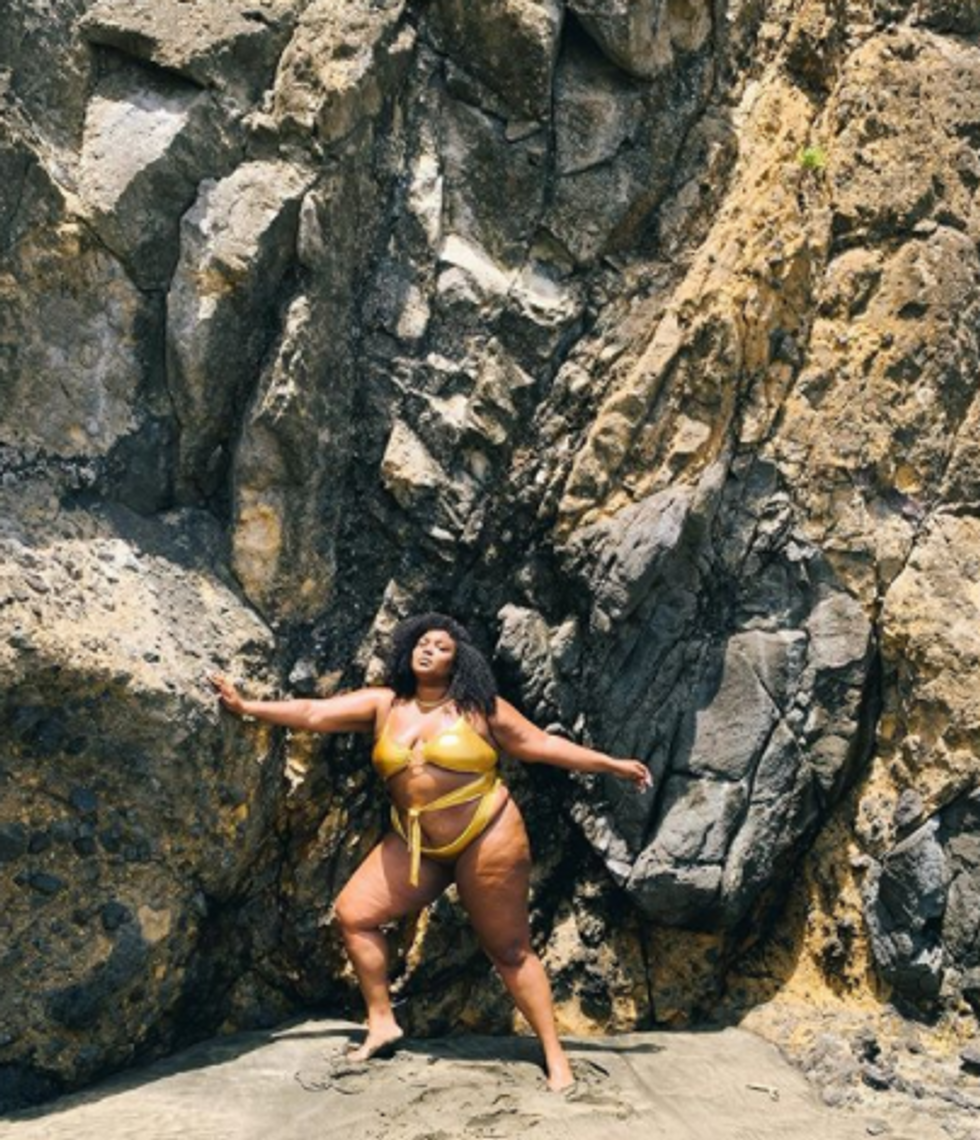 Her undeniable self-love.
Over the quarantine period, she's been sharing the self-love.
In an interview with Vogue, the star revealed that she is hopping off the body positivity bandwagon because it has become too "commercialized."
magazine
. "Lotta white girls."
She continued:
But she added this:
And it's safe to say, it evoked a mixed reaction from fans as she also revealed her new "label..."










She now refers to herself as "body-normative."