Chart-topping sensation Lizzo left little to the imagination in a lingerie-clad selfie this week.
Lizzo was born Melissa Viviane Jefferson in Detroit in 1988.
She's been making music for a long time (her debut album came out in 2013) but she's only become a radio sensation in the last few years.
Her third studio album, Cuz I Love You, is a total masterpiece.
But it's not just the brilliant music that she makes that has garnered Lizzo such a legion of fans. Click Next to find out Lizzo's less well-known talent...
For one thing, she's totally unique.
Which other plus-size, dance-trained, hip-hop artist plays the flute in almost all of her songs? Truly, Lizzo is one of a kind.
But what's even more important than her talent?
It's got to be Lizzo's incredible message. Her lyrics are designed to inspire self-love and confidence, particularly in young women. In a world of problematic messages, she's a real force for good. So what does the internet think? Read more to find out.
And the internet has responded.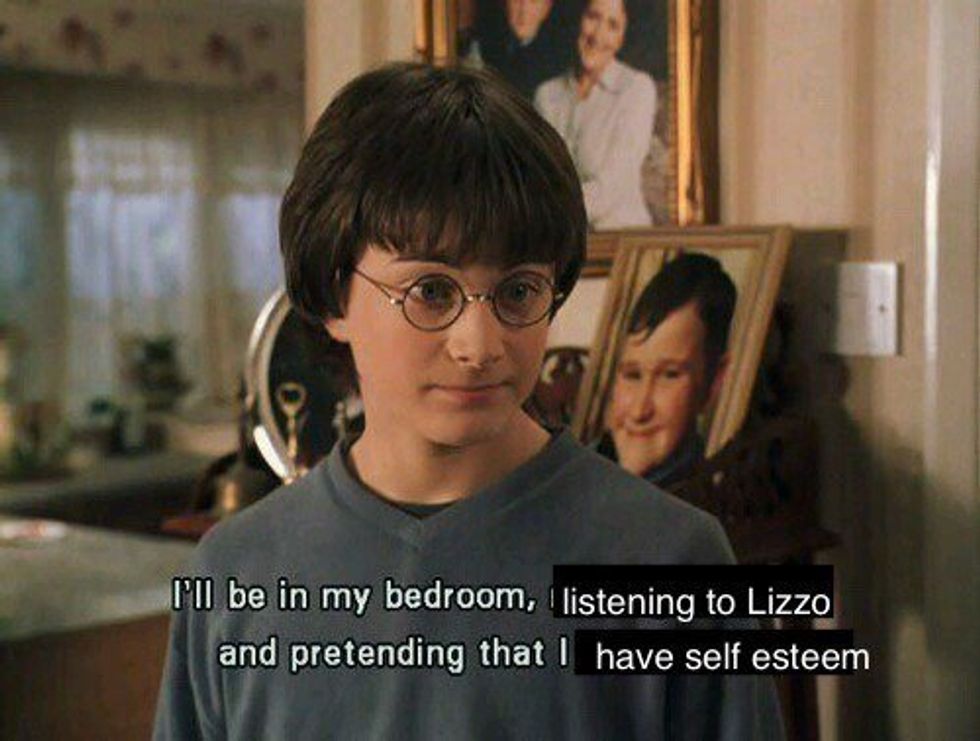 Social media is rife with jokes about how we are all now trying to love ourselves - if only to make Lizzo proud. Hey, any motivator makes for a good start!
Last June, Lizzo stormed the stage at the BET Awards.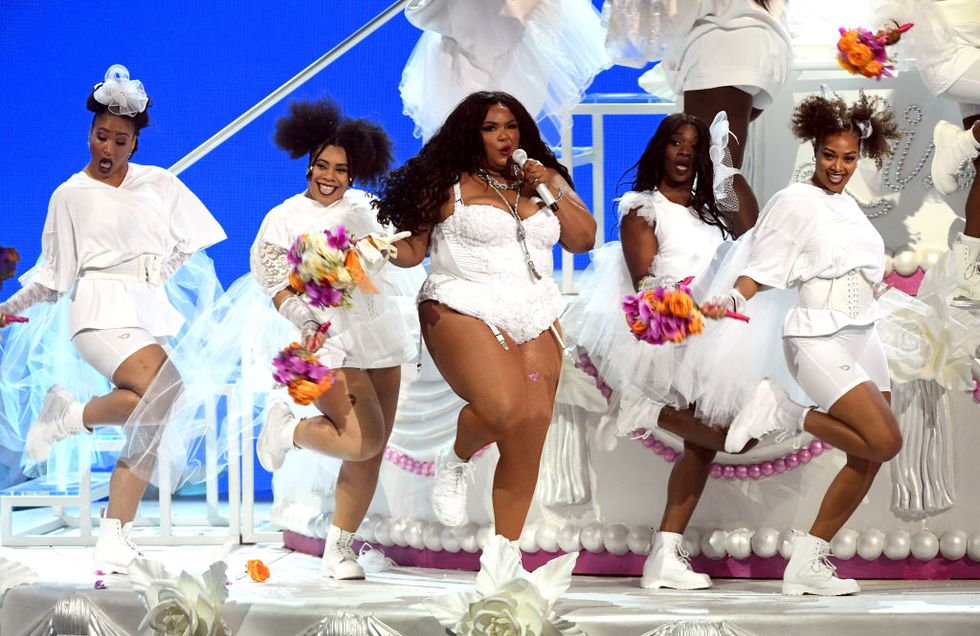 She performed her hit single "Truth Hurts," wearing a leotard-wedding-dress and blew the collective minds of the entire audience. But wait until you hear what prop she emerged from during the performance...
She started the performance atop a giant wedding cake.
Lizzo then proceeded to remove her veil and gown, dance like no one was watching, and even include an impressively intricate flue solo. In conclusion, we have no choice but to stan.
And eagle-eyed fans noticed one thing.
That's it... that's the tweet 🤷🏾‍♀️ https://t.co/ZgbPMcXwJw

— Feelin Good As Hell (@Feelin Good As Hell)1561353358.0
There was one audience member at the BET Awards who was truly losing her mind over Lizzo's performance - a certain Rihanna. But her next performance turned even more heads. It incorporated an ahem, certain body part...
She also performed at the MTV Video Music Awards - and, again, blew the internet's collective mind.
Things Lizzo did: THAT #MTVVMAs https://t.co/ayALRtJRrC

— British GLAMOUR (@British GLAMOUR)1566883461.0
For one thing, the stage was decorated with a giant inflatable booty.
Lizzo performed a medley of her greatest hits.
And, to finish, also managed to preach a message of self-love to the eagerly awaiting audience. Keep reading to hear what major celebrity is a huge fan of hers...
Lizzo continues to garner famous fans.
p.s. Queen Latifah cheering with her whole body for @lizzo through that #VMAs2019 performance is such a MOOD! https://t.co/sAyPyk95H5

— Bridget Liszewski (@Bridget Liszewski)1566906745.0
At the VMAs, the audience was pretty much all going wild for Lizzo - including Queen Latifah.
And, again, Rihanna offered her support to Lizzo.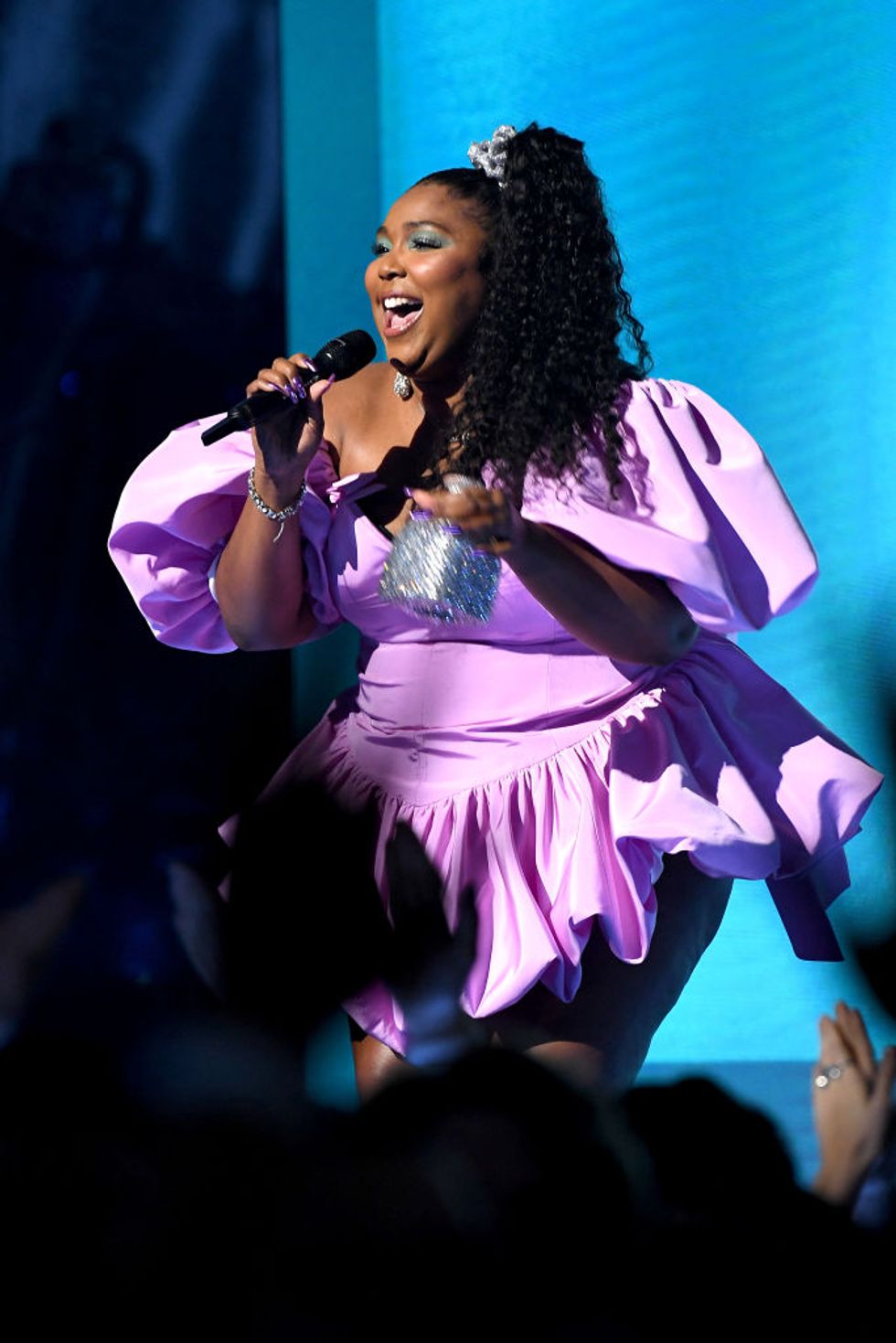 In one NSFW Instagram message, Lizzo claims that Rihanna "said I f**ked the stage like it was my side b***h. Don't get mad, Rihanna. I am not trying to blow up your spot, but that was a hard a** line! I might take that line." Phew! I'm a little hot under the collar from that one! But keep reading to hear which even more famous and well-known man absolutely loves Lizzo...
It might not be who you're thinking!
With summer winding down, here's a sampling of what Michelle and I have been listening to — some new, some old, som… https://t.co/f41MILYSBr

— Barack Obama (@Barack Obama)1566660956.0
Incredibly, the POTUS in our hearts, Barack Obama, tweeted his and Michelle's (incredibly cool) summer playlist - and you best believe it included our gal.
Understandably, Lizzo was blown away.
I TWEETED THIS AT 10:26AM AND ONE HOUR LATER PRESIDENT @BarackObama TWEETED ABOUT ME!!! WE'RE FRIENDS NOW I DONT… https://t.co/PsXT5XFaHc

— Feelin Good As Hell (@Feelin Good As Hell)1566661614.0
Oddly enough, she had tweeted earlier in the day about her love for Obama. Sometimes the universe really seems to work in mysterious ways. So what's next for Lizzo?
It seems that there's no end in sight to Lizzo's reign.
Because another incredible performance garnered her yet another high-profile fan - the Queen herself, Beyonce.
Lizzo also took to the stage at the Philadelphia Music Festival in September a typically amazing array of stagewear. Her set included all of her hit songs, including "Juice" and "Good as Hell," plus signature exceptional dance moves.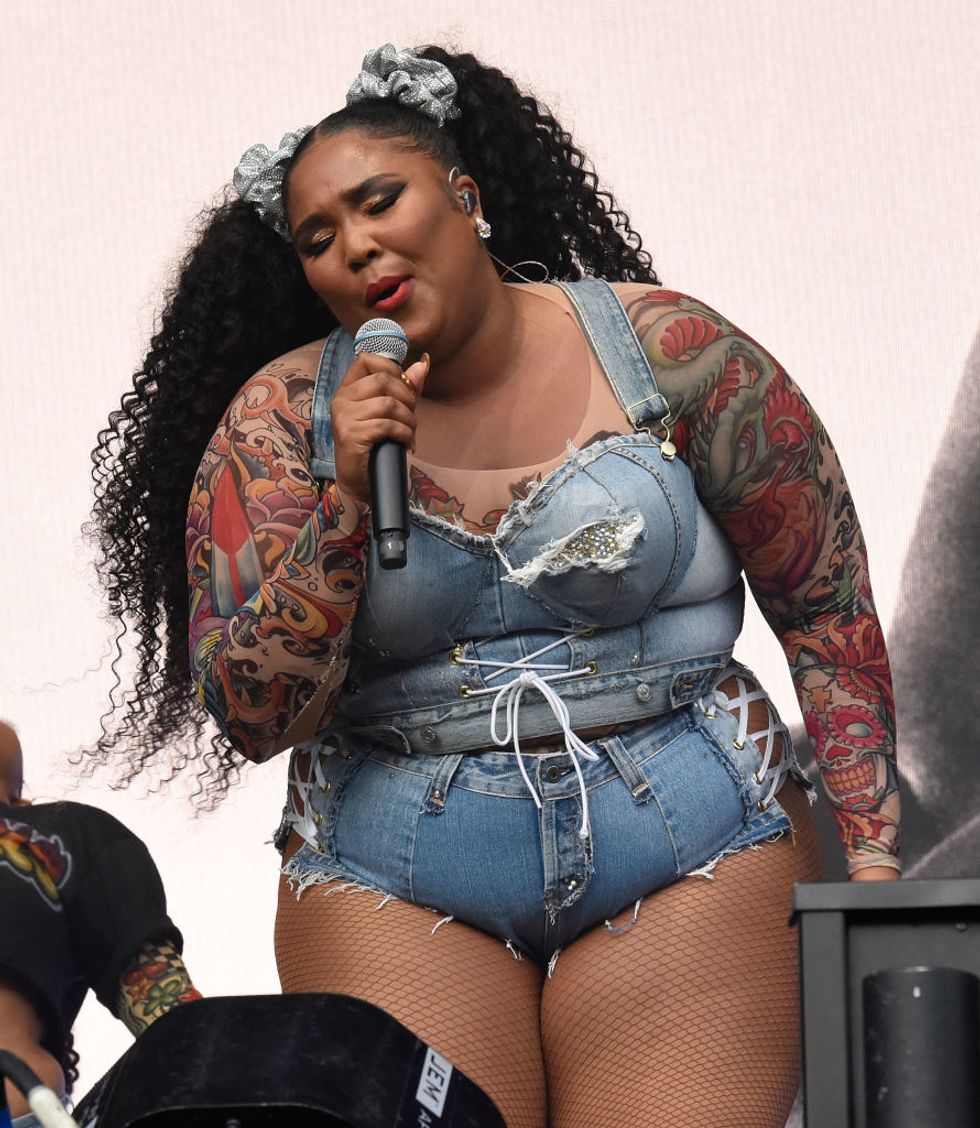 As you'd probably expect, Jay-Z's wife and collaborator, Beyonce was in attendance at the festival. She also performed, but the biggest moment of the night took place backstage...
She showed the close up on Twitter.
A story in two parts: https://t.co/mmOfgA9wOK

— Feelin Good As Hell (@Feelin Good As Hell)1567385309.0
Because, if you look closely, a certain somebody is watching Lizzo from behind the scenes - and it seems like Beyonce likes what she sees.
At it gets even better.
BEYONCÉ DANCING TO LIZZO https://t.co/gnKUFi3y4N

— sarah 🖤 plastic hearts (@sarah 🖤 plastic hearts)1567387922.0
Because some fans even captured a video of Beyonce grooving along to Lizzo's signature beats. Based on all these celebrity fans and accolades you'd think she'd reached the top, but there was another big announcement waiting on the horizon...
Late last year, Lizzo was cemented as a tue icon.
The star was named as TIME's Entertainer of the Year.
Her win was so important...
.@lizzo is TIME's 2019 Entertainer of the Year #TIMEPOY https://t.co/ILo2CDwuQZ https://t.co/5tnfRTXpiJ

— TIME (@TIME)1576069201.0
The star has been recognized for her trailblazing message of body positivity, advocacy for self-love, and her "relentlessly positive and impossibly catchy" sound. Wait until you hear what she had to say about bodies and confidence...
It's a truly impressive achievement.
Lizzo opened up to the magazine about being an advocate for body positivity:
Another reason the world loves Lizzo?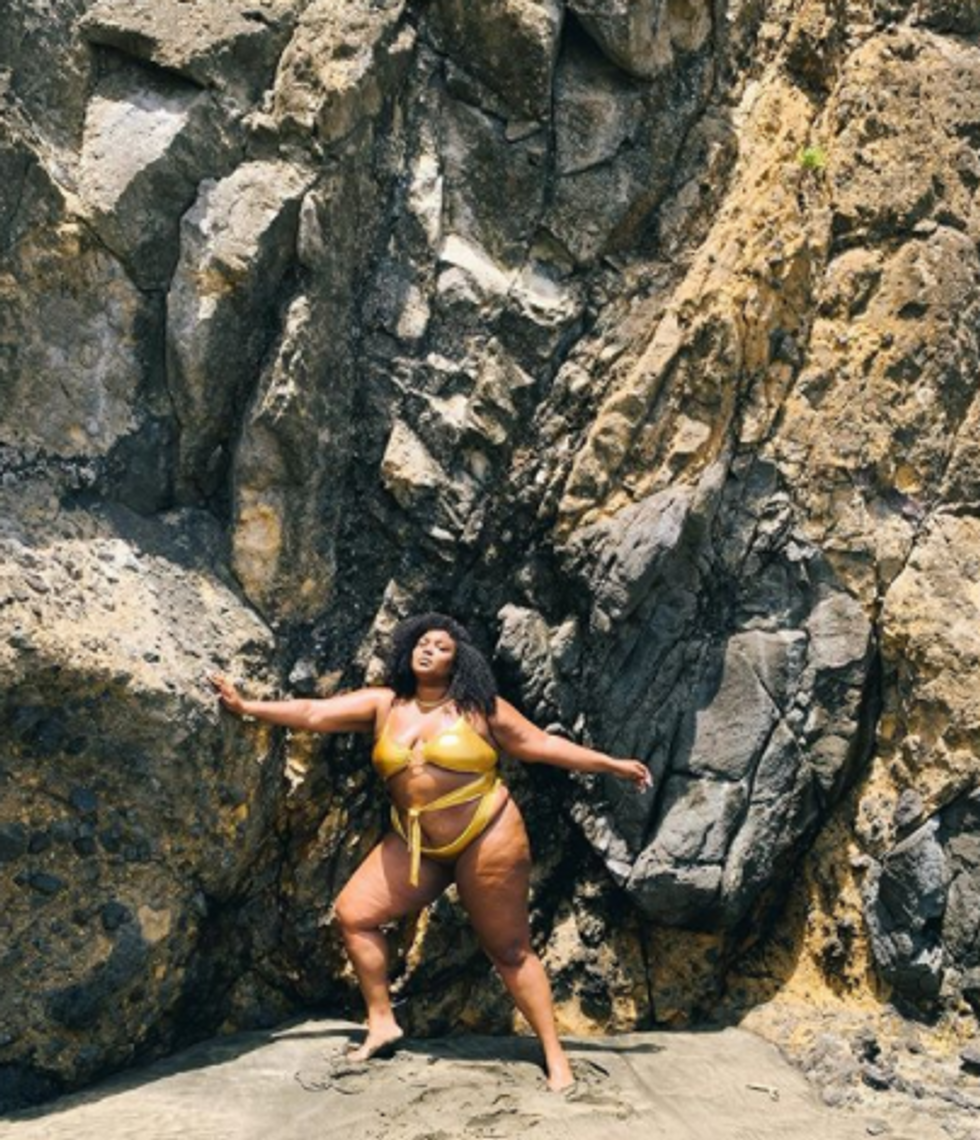 Her undeniable self-love.
She proves confidence is key.
Over quarantine she's been sharing the self-love.
She posted an Instagram story while dancing in her underwear.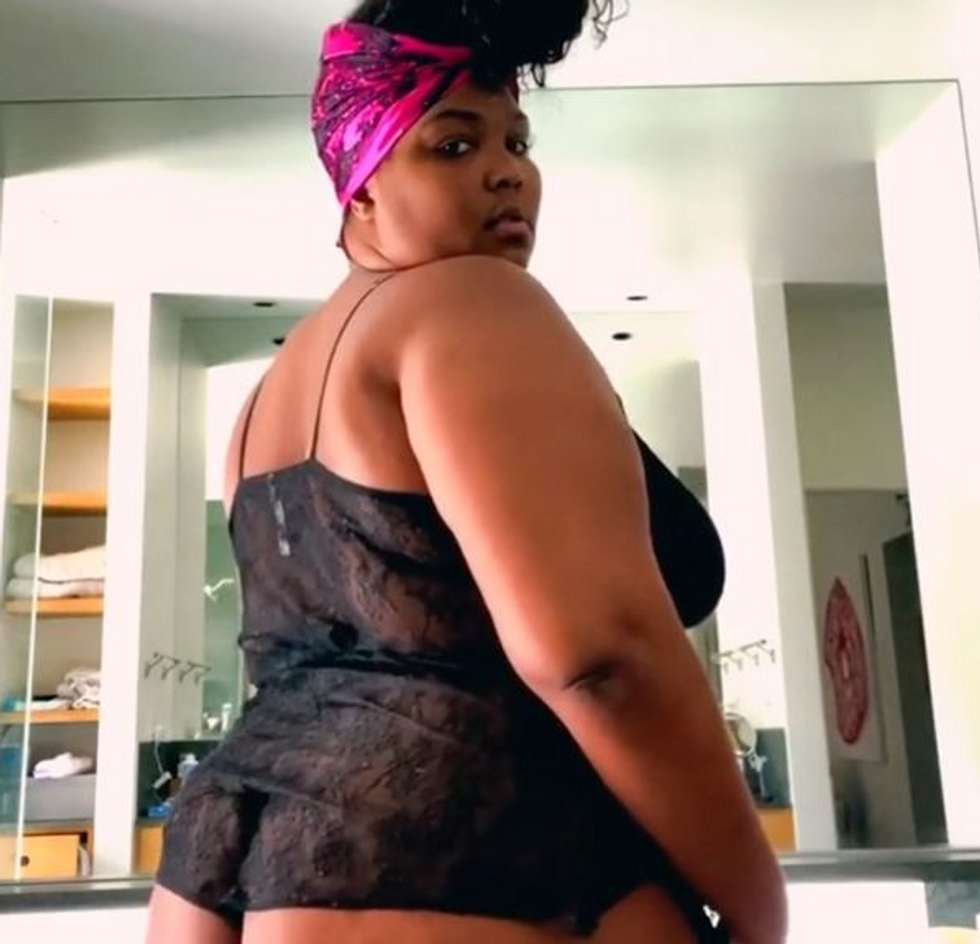 Now 
that's 
a quarantine mood. That wasn't all, though...
"Put on some cute panties today and smack ur own a**," she said.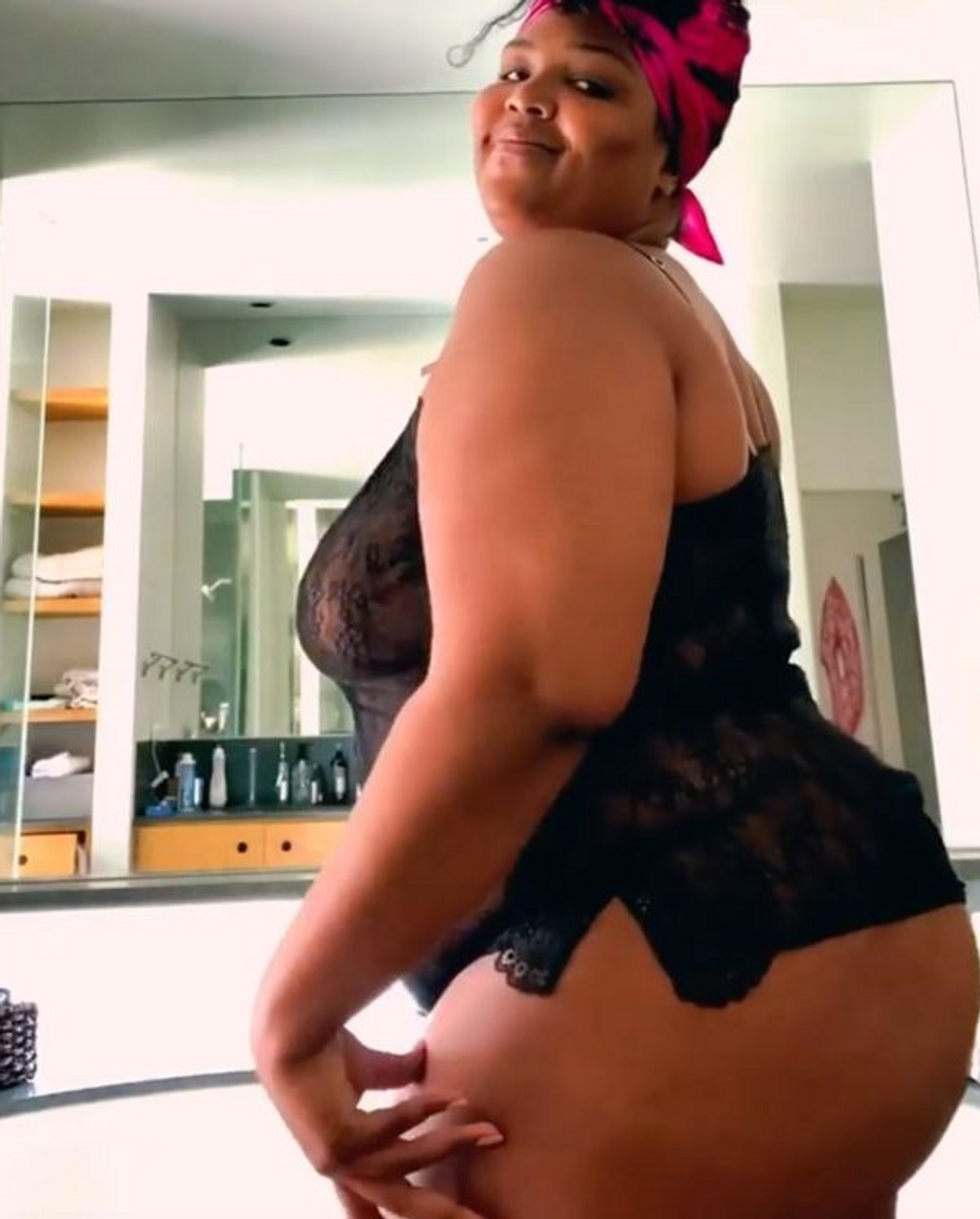 She truly is the queen of self-love. Yes, Lizzo!