For fans of Lizzo, her smash performance at the BET Awards this week came as absolutely no surprise. But newcomers to her particular genre of groovy, empowering rap (including incredible flute solos), were understandably blown away. And one particularly high-profile Lizzo fan was none other than surprise awards attendee, the queen herself: Rihanna.
Videos of the performance have quickly gone viral - and with good reason. Lizzo stormed the stage in a sexy wedding-dress-inspired leotard, and gave an uproarious performance of her breakup anthem, "Truth Hurts." Even her signature flute made an appearance and there's no denying that it's one of the best musical moments of the year. We've got the full video, plus the best of the internet's reactions right here - just keep scrolling!
The BET Awards started in the year 2000.
Broadcast on the BET Channel, they were created to celebrate achievements in entertainment by African Americans and other US minorities. There are honors for music, sports, television, and movies.
They're often a total celeb-fest.
Most of the big names in the entertainment sphere make an appearance, with many notable past winners often returning in subsequent years.
And winning is a huge honor.
This year, awards went to all of the usual suspects, including Beyonce, Cardi B, Childish Gambino, and Bruno Mars. Special awards went to Mary J Blige for Lifetime Achievement Award, to Tyler Perry for being an Ultimate Icon, and, posthumously, to Nipsey Hussle, for Humanitarian work.
But there was one undisputed star of this year's show.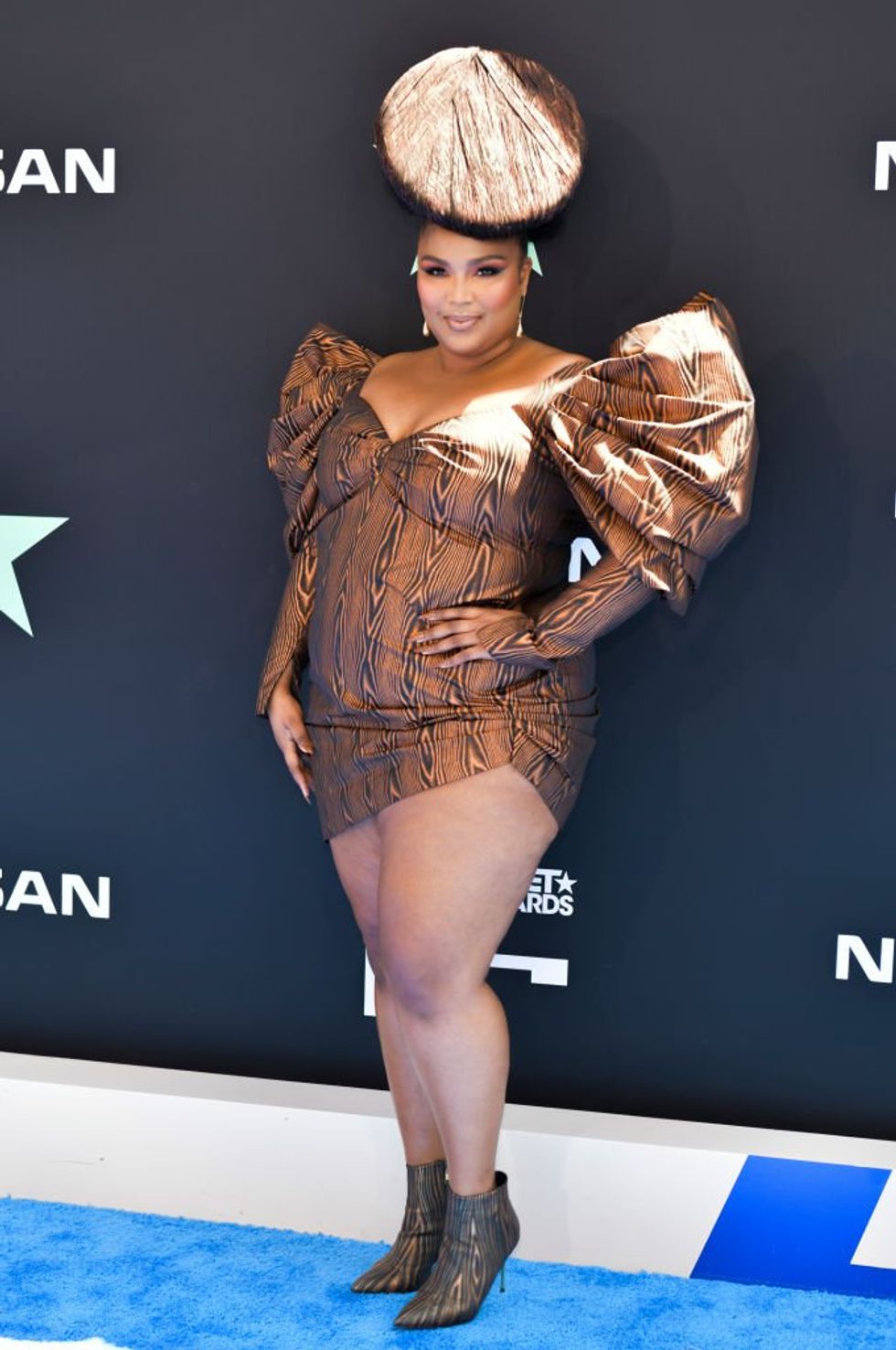 via: Getty Images
From her appearance on the red carpet in a puffy, 'x80s inspired prom dress complete with disc headdress, it was clear that relative newcomer Lizzo wasn't there to mess around.
Lizzo has been making music for a while but has only hit the mainstream fairly recently.
Born Melissa Viviane Jefferson in Detroit in 1988, Lizzo released her debut album in 2013. But it's her third studio album, Cuz I Love You, that has really received a lot of attention.
There's no denying that Lizzo makes brilliant music.
But that isn't the only reason that people love her. Lizzo has also cultivated an incredible public persona which has garnered her a league of fanatical follows.
For one thing, she plays the flute.
And not only does she play it, but she manages to make it look like a totally normal thing to be doing in the middle of a hip hop banger.
Lizzo has a particular brand of empowerment.
Basically, it's almost impossible to listen to her music or watch her perform without feeling all warm and fuzzy inside - and perhaps feeling a little bit better about yourself, too.
So much so that she's sparked this meme.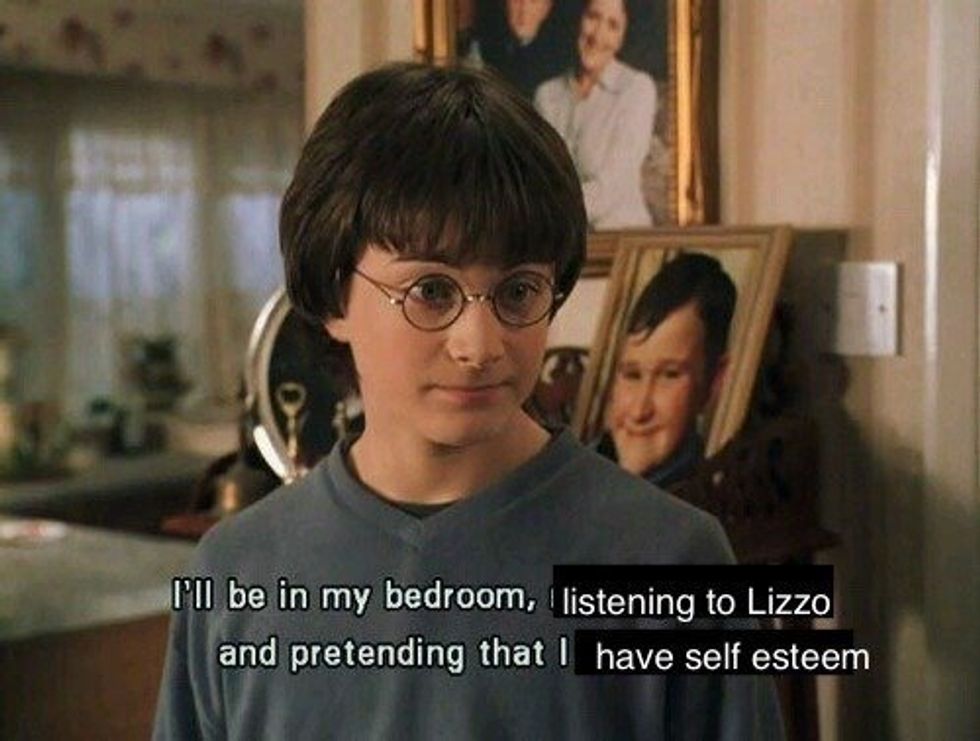 via: Tumblr
Women (and probably some men, too) all around the world are having their minds expanded and their self-esteems massaged by Lizzo - and, for that, we can only thank her.
One of her best tunes is the iconic "Truth Hurts."
It features incredible "boy bye" lyrics including, "You coulda had a bad bitch, non-committal / Help you with your career just a little / You're 'posed to hold me down, but you're holding me back / And that's the sound of me not calling you back."
And it was this song that she chose to perform at the BET Awards this year.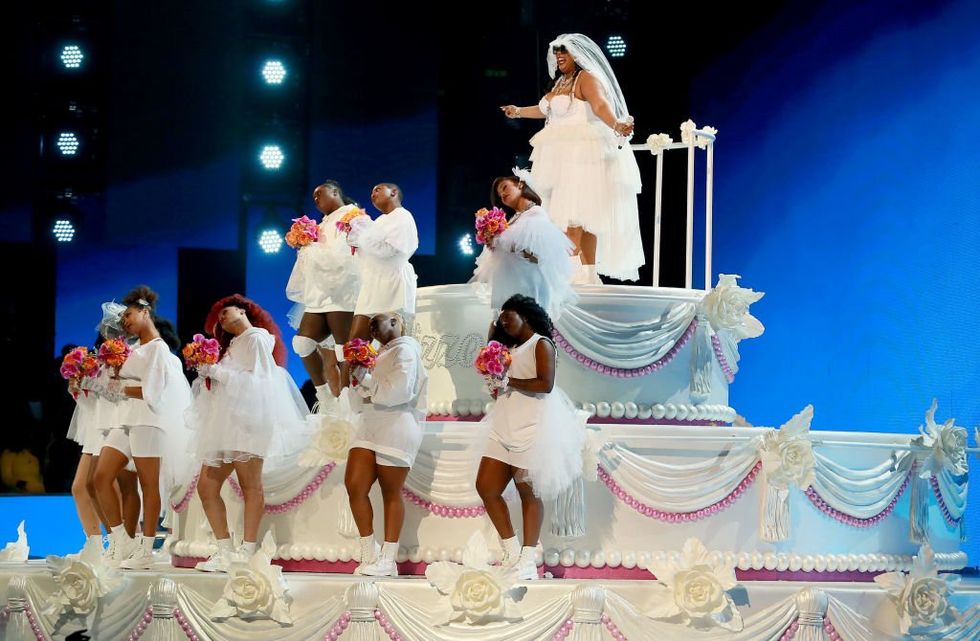 via: Getty Images
From the moment that the performance started, it was clear that we were in for a treat. Lizzo was dressed in a wedding gown, complete with sunglasses and veil, and stood on top of an enormous tiered cake.
Along with a selection of similarly clad background dancers, she pulled off flawless choreography.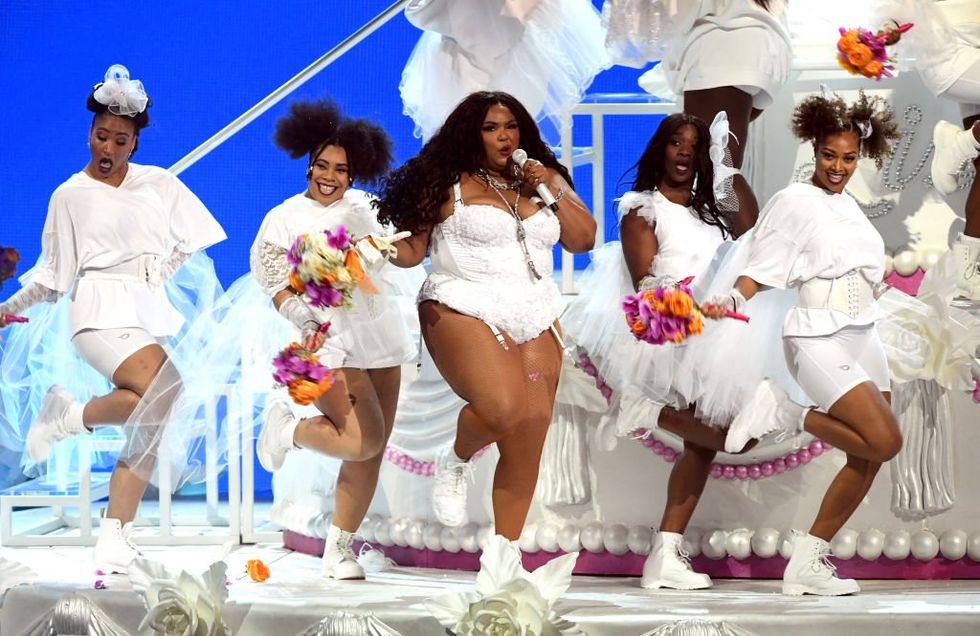 via: Getty Images
And, as she belted out her truly brilliant (and hilarious) lyrics, members of the crowd were spotted singing and dancing along with her.
And, of course, the flute made an appearance.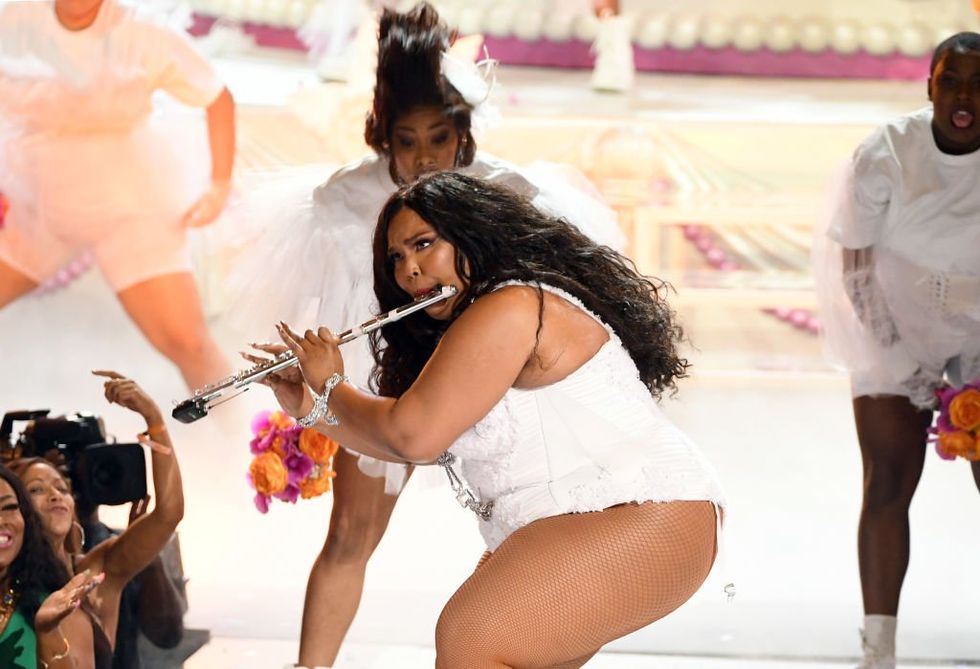 via: Getty Images
We mean, did anyone have any doubts? No Lizzo performance would be complete without a slightly unusual woodwind interlude.
For many, this performance was the highlight of the whole ceremony.
Even prior Lizzo fans who knew that she'd knock it out of the park were blown away by the way that Lizzo managed to get the entire crowd up on their feet.
And by the end of the performance, one thing was clear.
Lizzo had definitely found herself a brand new legion of fans - and there was no one who could argue with that level of energy and attitude.
But there was one audience member, in particular, who really got into the performance.
Rihanna made a surprise appearance at the BET Awards which got everyone excited. She hadn't been scheduled to attend, and the surprise was a welcome one.
Rihanna seemed to be having a great time.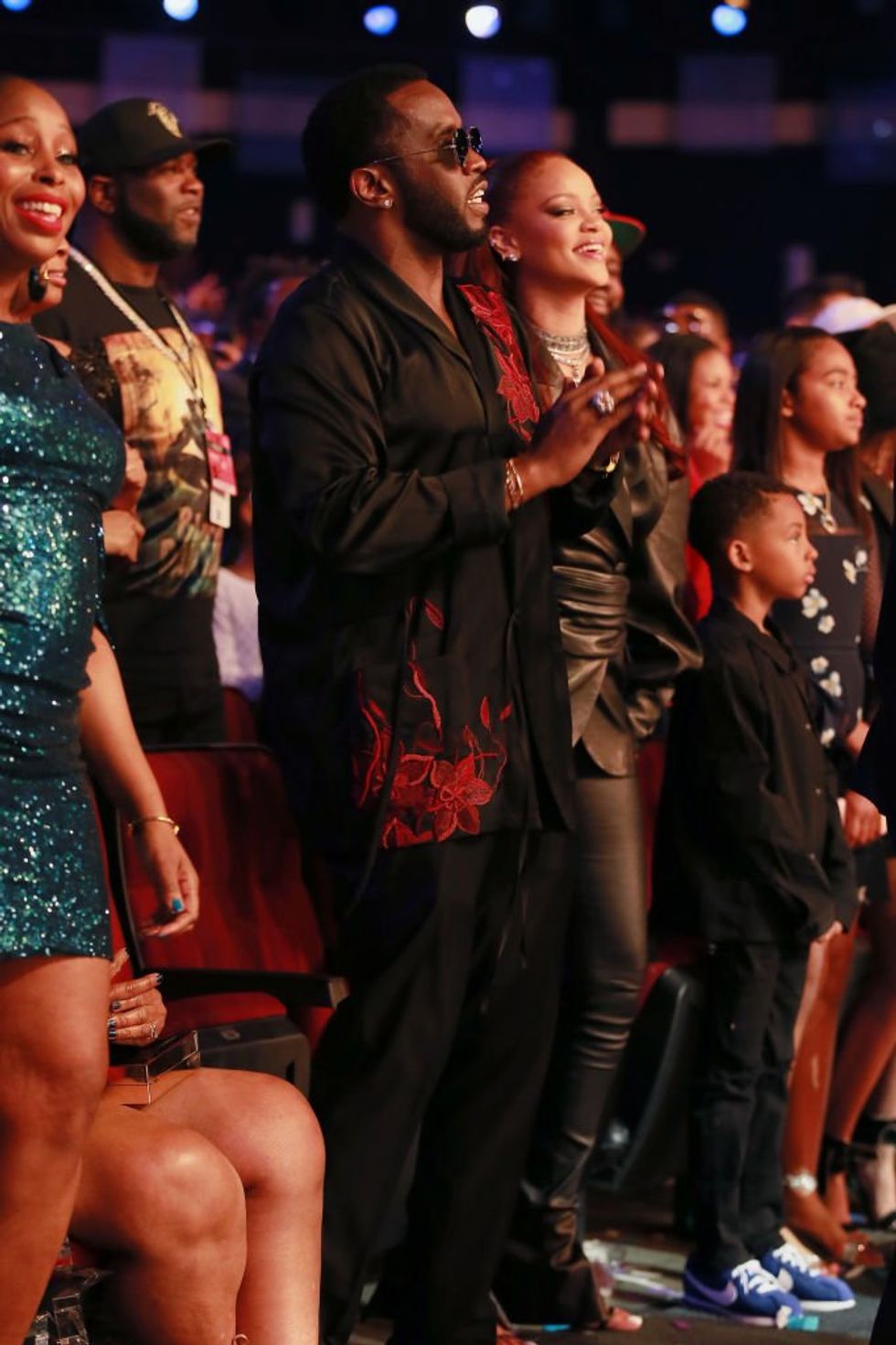 via: Getty Images
And you bet the internet noticed. Rihanna, possibly one of the most beloved R&B artists of all time, was spotted in the crowd for Lizzo - and she was absolutely loving it.
The images quickly gained attention.
@lizzo The PRIDE!!! https://t.co/awxBkZPd7P

— Nancy's Impeachment Outfit♊️ (@Nancy's Impeachment Outfit♊️)1561353393.0
Rihanna was seen dancing and singing along, pointing at Lizzo and offering uproarious applause. We see huge meme potential for these pictures.
And this response wasn't lost on Lizzo, either.
That's it... that's the tweet 🤷🏾‍♀️ https://t.co/ZgbPMcXwJw

— Feelin Good As Hell (@Feelin Good As Hell)1561353358.0
The star tweeted out an image set of Rihanna's reaction alongside herself standing on stage, with the caption, "That's it... that's the tweet."
Here's the full (incredible) performance.
The significance of her success certainly isn't lost on Lizzo. She
tweeted
following the ceremony, saying: "There's nothing I'd rather see than black girls falling in love with themselves on T.V. Big girls— you are IT! YOU ARE ALWAYS the bride in a marriage of SELF-LOVE!" We have to say Amen to that.