Logan Paul is certainly a man of many controversies, and it's safe to say that there are a lot of people out there who would happily see him get knocked out cold.
And now, that time has come (for the second time) after Logan was knocked out by a professional UFC fighter earlier this week.
Keep scrolling to check it out...
In case you aren't familiar with him, Logan Paul is an American actor and successful Internet personality.
He first started sharing his videos on Vine, but soon moved to Facebook and YouTube as his popularity increased.
He has 25.9 million subscribers in total across his projects...
something right.
But there are some things that he has done for fame that many found unforgivable.
So maybe he's not always doing the right thing...
The Youtuber has had his fair share of controversies within recent years. His channel seems to aim at stirring up controversy, actually. Logan's videos include radical stunts, distasteful jokes, and the charm of what one would call, "an entitled frat boy."
Enter KSI...
Born in 1993 as Olajide Olayinka Williams 'JJ' Olatunji...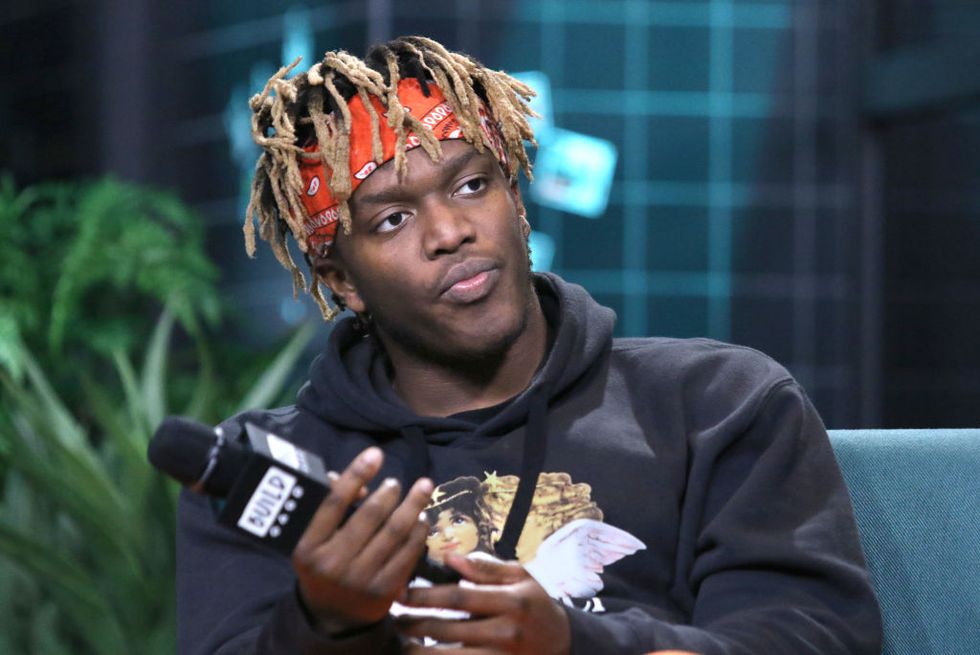 He goes by the name of KSIOlajideBT on YouTube and made a name for himself posting commentary videos of Fifa.
Like Logan Paul, he's also incredibly popular...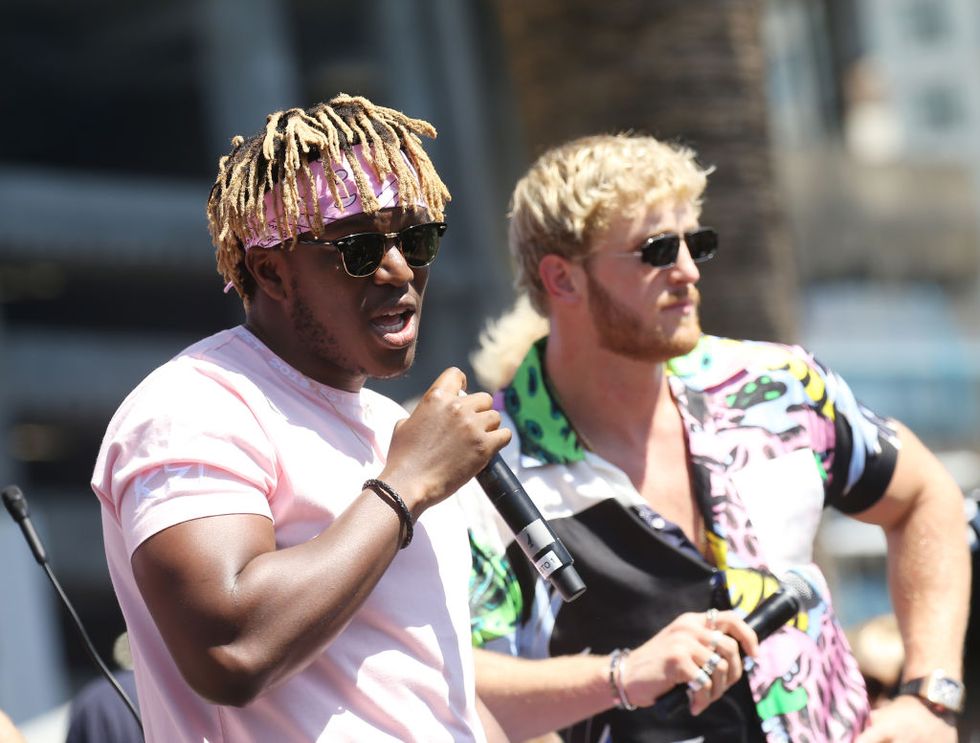 As of October 2019, KSI has received over 20 million subscribers and 4 billion video views, which ranks him as the sixth-most subscribed and nineteenth-most viewed YouTuber from the United Kingdom. These big statistics also place him among the top 120 most subscribed channels on the site.
But who'd win in a fight?
The pair first took to the ring in 2018...
This led to a rematch in November of 2019...
no doubt go down in the history books.
It was a split decision victory...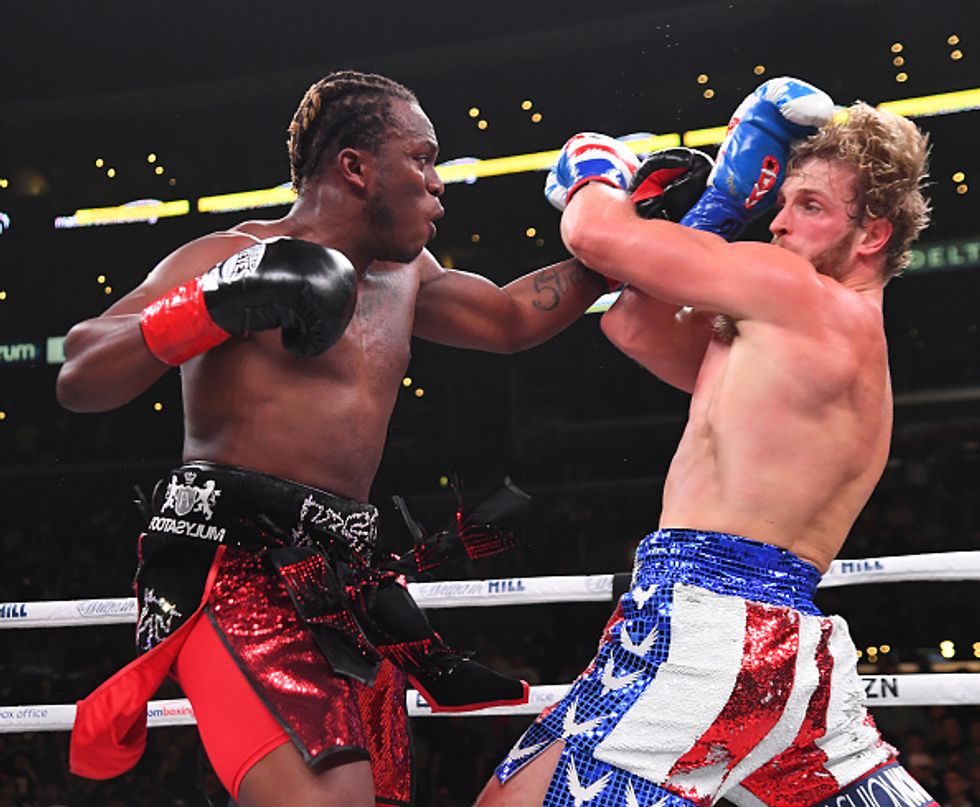 Two judges scored the bout 57–54 and 56–55 for KSI, while the third, rather controversially, scored it 56–55 in favor of Logan.
KSI dominated... of course.
But Logan made one BIG mistake.
Instead of fighting properly, the Youtuber opted to fight dirty, and as KSI was falling down, he decided to throw another two shots. One to the back of his head, and another as he finally hit the canvas, and in what would've been a 10-8 round for Paul, he actually had 2 points deducted.
This is a prime example of Logan's character...
Big-headed, rude, and
never
sticking to the rules.
Many people took a lot of pleasure in seeing Logan get knocked out...
very satisfying after all of his bragging.
But this (somehow) didn't dampen Logan's huge ego...
But his most recent fight didn't end too well for him...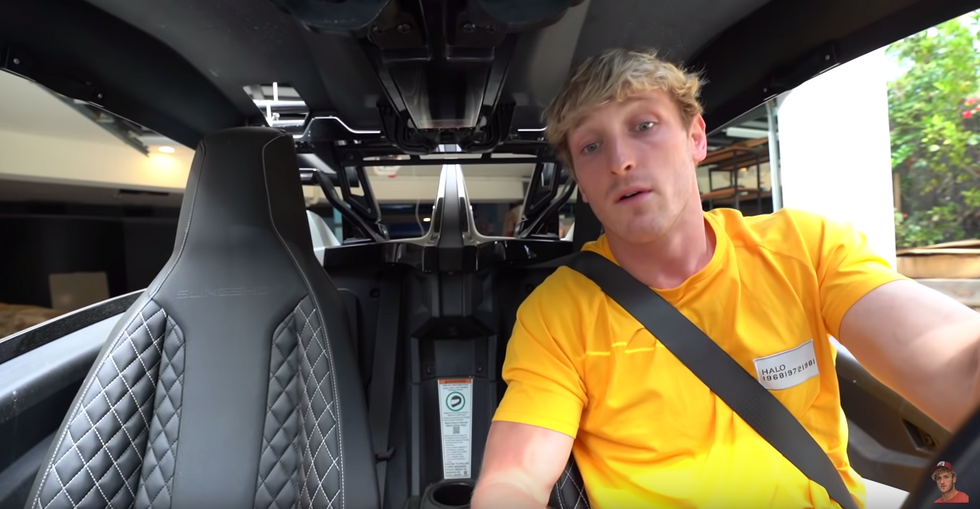 Logan uploaded the fight to his Youtube channel yesterday, captioning it, "KNOCKED OUT BY A PROFESSIONAL UFC FIGHTER."
He met professional fighter Paulo Costa...
Logan described Paulo as "a bear"...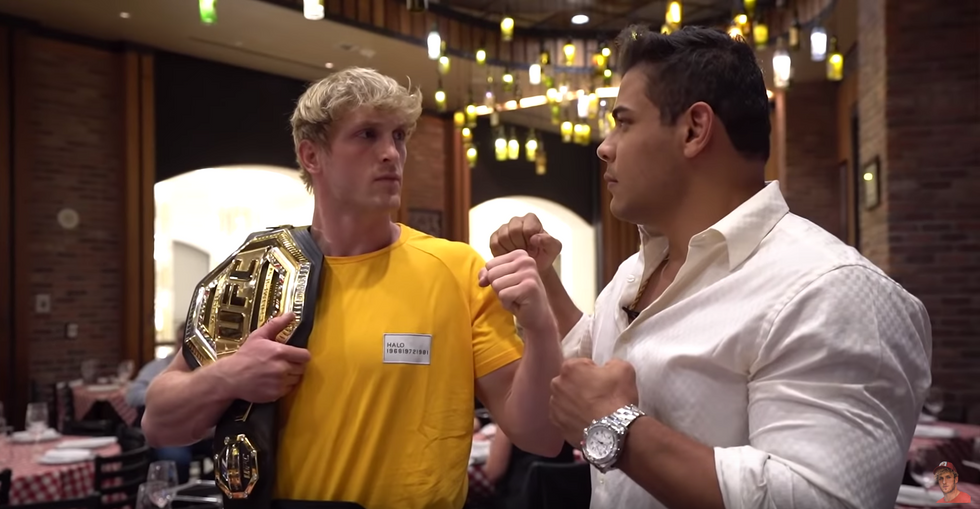 In the video, Logan explains, "This morning we came here to the UFC performance institute. Apparently they want me to spar a guy by the name of Paulo Costa." "He's not a human, he's a bear - he's a 13 and 0 undefeated UFC fighter. I don't think he liked the way I looked at him at dinner last night or something - but it's a good thing I'm a professional boxer now who's 0 and 1, goddammit."
From the get-go, it was clear who was going to win...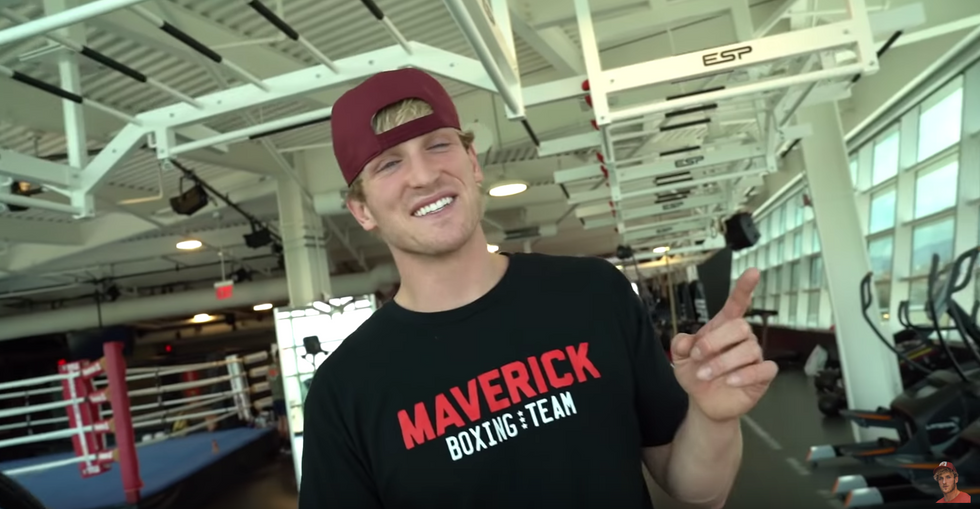 "They put the headgear on me, not him. That's how you know I'm f***ed," he said, laughing.
The fight was over within seconds...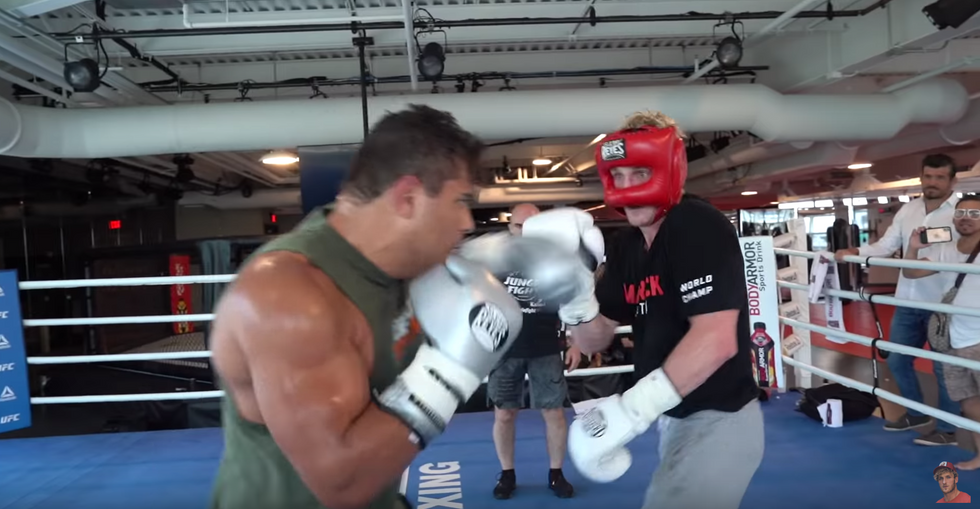 And despite Logan getting a couple of shots in, he was completely knocked down by Paulo within a few hits.
But despite Logan being knocked clean out within seconds...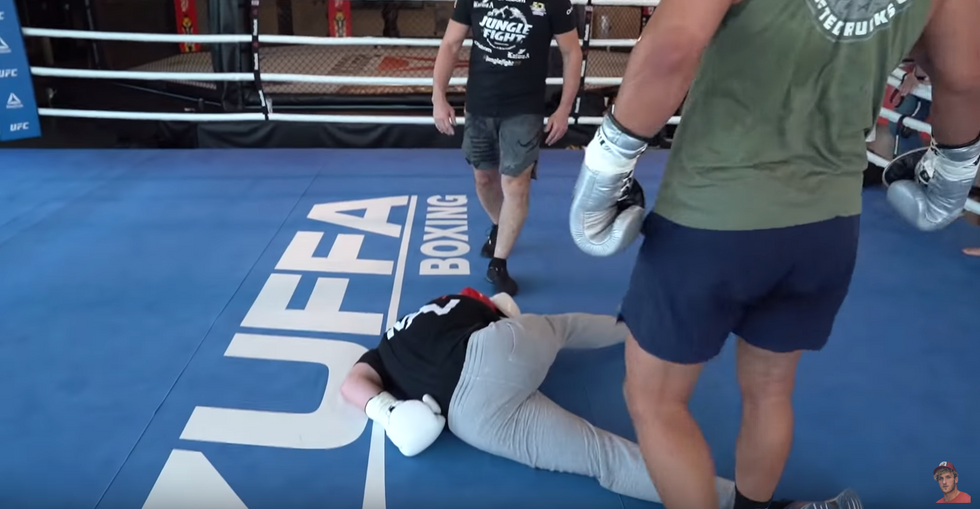 Costa's trainer came out and praised the social media star, revealing he had impressed him in the grappling session and that he has what it takes to make it. He said, "You're gonna do MMA for sure. You know how to fight."
Watch the knock out for yourselves here...
Make sure to keep scrolling to learn about the offensive tweet that Logan's brother posted about anxiety...