Loughlin, who came into the limelight playing Aunt Becky in Full House has been a constant face on our screens for over twenty years. So the news that she was embroiled along with her husband, Mossimo Giannull, in charges of fraud, shocked America.
It seems the pair are now having to face the reality of being banged up, and Loughlin appears to have gone to extreme lengths to prepare...
Keep scrolling for the full story.
Lori Loughlin made a name for herself on Full House and instantly became a beloved fan favorite.
The family-based sitcom,
Full House 
was a huge success - not only did it springboard Loughlin's career but it was also Mary-Kate and Ashley Olsen's breakthrough.
Full House
ran from 1987 until 1995. Loughlin was there through it all, playing the beloved Aunty Becky.
She became a household name and was on our screens for years...
Which is why the world was shocked to find she'd been charged with fraud last year for her part in the infamous College Admissions Scandal.
Her career has fallen apart...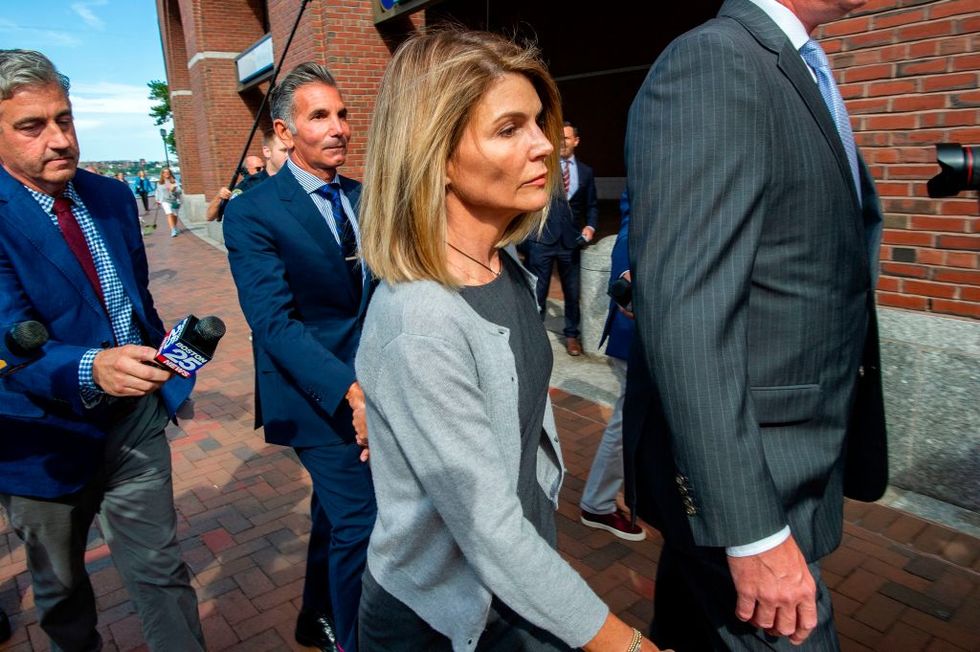 It's safe to say that her life is truly on a downward spiral...
The star has since been dropped from spin-off, Fuller house.
In 2016,
Netflix
decided to make a spin-off of the original sitcom and call it
Fuller House.
 A lot of the old cast returned, including Aunty Becky and her husband, Uncle Jesse played by John Stamos. However, since the admissions scandal,
Netflix
has dropped Loughlin. Fans are still not sure how Netflix is planning to explain her character's absence from season 5.
The actress has also been dropped by the Hallmark Channel.
The Hallmark Channel
was the first to sever ties with Loughlin after she was arrested for the admissions scandal. In March 2019 Loughlin was dropped by Hallmark and her scenes from season six of
When Calls the Heart
are being edited out.
Her influencer daughter, Olivia Jade, also took a major hit...
And Loughlin and Giannull now face jail time.
The investigation is still ongoing. But it is widely understood that the couple paid $500,000 in bribes to a coach at USC to give places to their daughters, Olivia and Bella, under the guise that they would be part of the athletics team. They are currently on a one million dollar bail, awaiting charges.
Olivia Jade is not facing any charges.
According to her father's court hearing, Olivia Jade had found the USC application confusing and had allowed someone who is facing charges to fill it out for her.
The worst part? Olivia Jade wasn't even bothered about going to college.
One of the things that have infuriated the public with this case is that Olivia Jade clearly wasn't bothered about her education. Simply because the family is incredibly rich they felt as though they should get everything, even a sports scholarship, which would have to be taken the place of someone who actually deserved it.
"... I do want the experience of like game days, partying ..."
The Loughlin-Giannull clan had no idea they would get caught out.
It is pretty clear that Loughlin and Giannull are facing time, nevermind the effect this has had on Loughlin's acting career and Giannull's fashion empire.
Felicity Huffman famously got sentenced to fourteen days in jail for her part in the scandal.
Another famous face in the college admissions scandal was actress, Felicity Huffman. The star pleaded guilty and was sentenced to 14 days in jail and ordered to do 250 hours of community service. Read more about her fate at the end...
But Loughlin and Giannull took a different route...
The fate of Lori Loughlin and Mossimo Giannull remains uncertain. Because Loughlin and Giannull pleaded not guilty to the original charges they are now facing bribery charges which carry a much heavier sentence. According to
Forbes
, "as a result of these new charges, which could carry up to 10 additional years in prison, and previous charges, Loughlin and Giannulli each face 50 years in prison."
It's safe to say the family is not popular right now...
Whilst there are plenty of people who feel sorry for the family, the majority of Americans have no time for these privileged criminals.
It's surprising that Olivia Jade has continued to post on Instagram really...
The comments are not kind.
Olivia Jade's Instagram was once flooded with warm messages from her loyal followers, who both envied her and wanted to be her friend at the same time. Now, it's a very different story.
Which is why many were surprised to see her return to Youtube.
https://t.co/EVJnuQ1cMi

— Olivia Jade (@Olivia Jade)1575227662.0
It seemed that despite knowing she would receive a whole load of backlash, Olivia Jade couldn't stay away from her YouTube channel.
As for her parents...
She may be looking at up to 45 years in prison...
zero chance she'll actually serve that amount of time.
But she's taking no chances.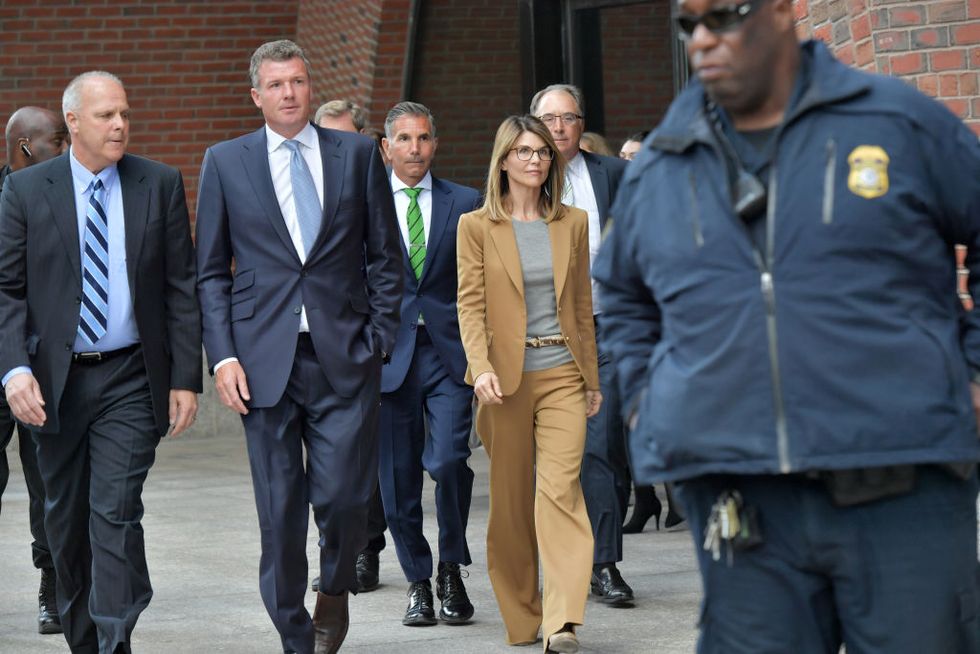 "She's knuckling down, learning the lingo and practicing martial arts to give off the impression she's tough and to ward off potential bullies," an insider revealed, noting that Lori, 55, "knows there will be plenty of them in federal prison," a source told
RadarOnline
"Prison is going to be sink or swim and Lori doesn't intend to sit back and take the abuse without a fight," the insider told Radar of the possibility Loughlin could spend up to 45 years in jail if convicted on all charges."
Imagine being Aunt Becky's cellmate...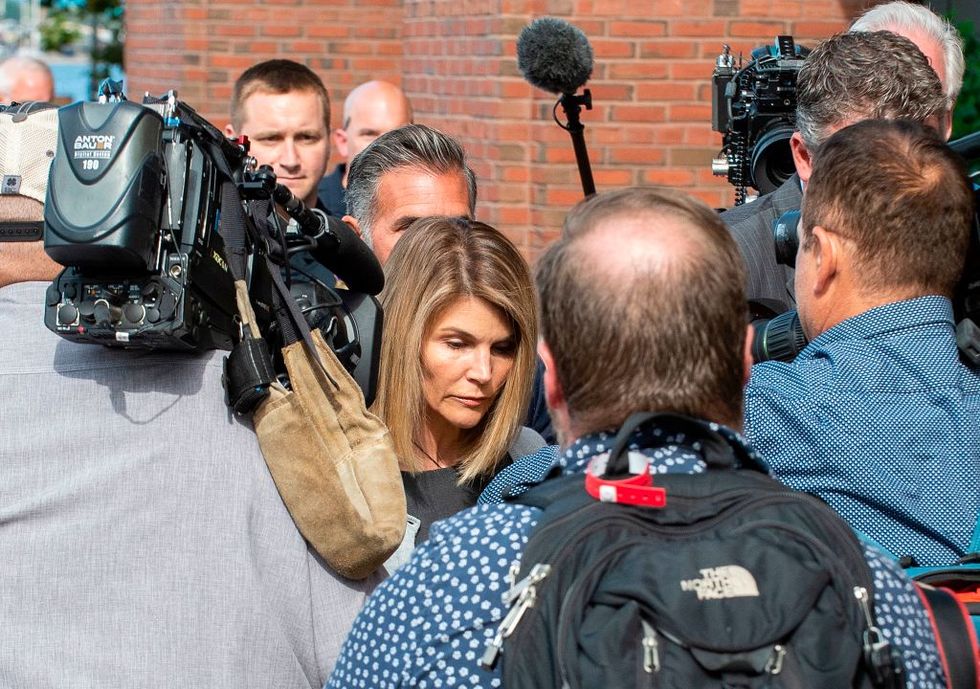 "Besides the physical training she's getting lots of advice from prison professors on how to earn one's keep behind bars," the source said. "It's a sure sign she knows deep down she's facing an inevitable stretch and will need to be prepared." For more on the infamous college admissions scandal, keep scrolling for the latest on the other key player, Felicity Huffman.